Top Mother's Day Breakfast Ideas
Organizing a Mother's Day breakfast doesn't have to be stressful or too complicated, even if it's a surprise.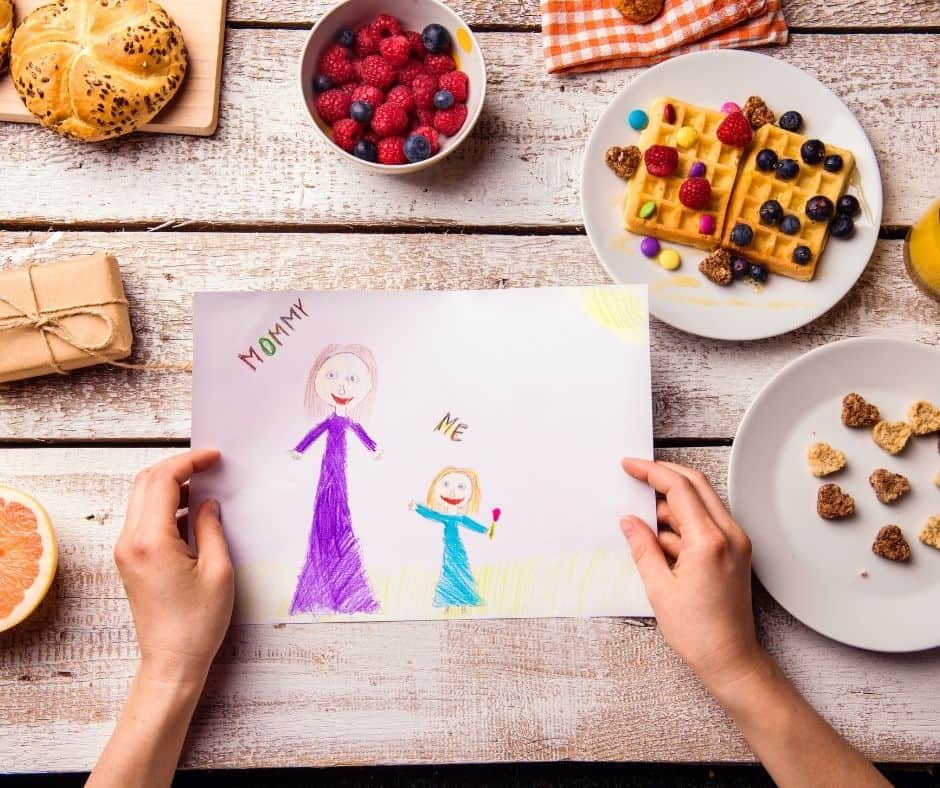 Many moms will say that they are more than happy with any food they are served, as long as they are not cooking or cleaning it up. After all, this year has been even more demanding than usual, especially with everybody spending more time at home.
The most important advice I can give you is to plan a bit ahead, even if it's one day before Mother's Day. If you don't, you risk not having food, a card or even the most basic things to make Mom feel special. Keep reading for the top 10 ideas and tips to plan and make the best Mother's Day breakfast. They are also super easy.
Did you forget a Mother's Day card? Here are free printable Mother's Day greeting cards. You can also make beautiful watercolor resist cards.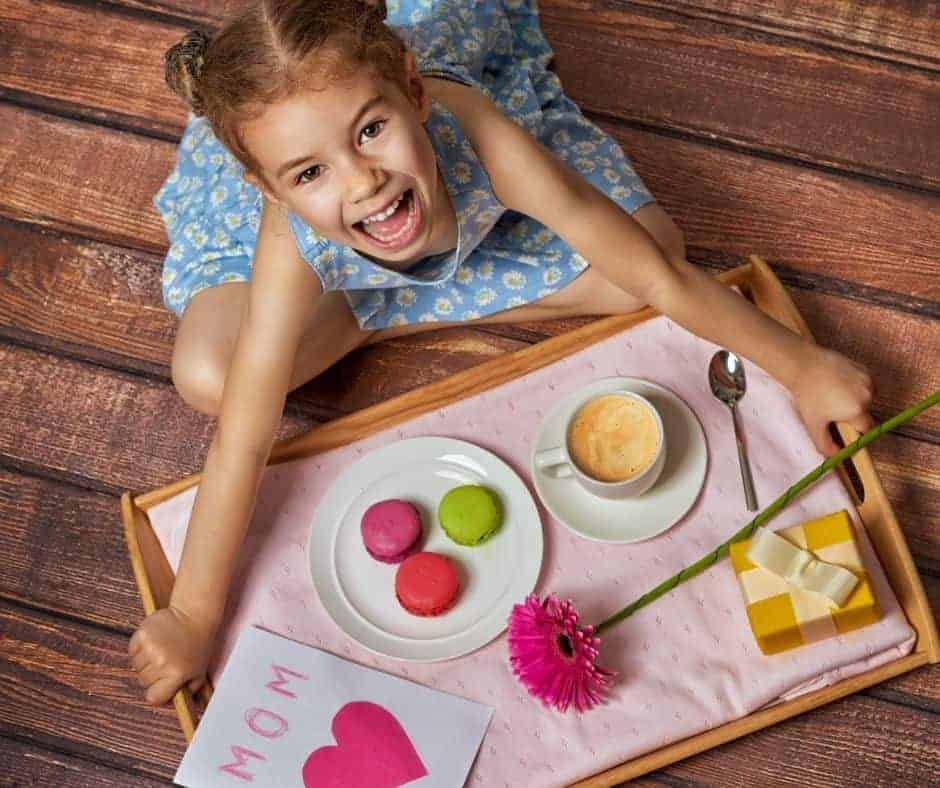 10 Tips for the best Mother's Day breakfast
Make a list of Mom's favorite foods and beverages. This will help you stay organized and gather any supplies ahead of time. You need to get everything at least the night before.
Decide whether you will set a table or surprise Mom with breakfast in bed, served on a tray. That way you will know how much space you have to serve her favorite foods.
Presentation is everything. Wrap cutlery in a napkin and tie a ribbon around it. Or arrange a few flowers in a small vase. Use a placemat or place a fabric napkin underneath the plates so everything looks even nicer. Be creative! You can even use a heart shaped cookie cutter to make plain toast look so original.
To make mom feel like in a five-star hotel, prepare a small basket of pastries, rolls, and bread. You can include toast, croissants, bagels, muffins and danishes. Elevate the experience even more with miniature containers of her favorite jams, butter, dulce de leche, Biscoff spread or Nutella.
If Mom doesn't eat carbs, eggs are a yummy alternative. Whether scrambled, sunny side up, poached or turned into an omelette, eggs are high in protein and satisfy savory cravings. Or you can make a crustless quiche if you want to show off.
Want something different? Make a charcuterie board or platter. You can include a variety of cheeses, crackers, and meats (or veggies if Mom is a vegetarian) arranged on a white plate. It looks super fancy but is super easy to make. You can also do a sweet charcuterie candy board.
Personalization is always a great idea. Write little love notes, make a greeting card or personalize a white mug by writing Mom's name using a Sharpie or special permanent marker.
Always include Mom's favorite beverage. Whether she drinks coffee, tea, juice or water, make sure you serve it how she enjoys it the most. Want to try something new?Dalgona whipped coffee is super easy to make.
Fresh fruit makes a great addition to your menu. Serve Mom's favorite fruits on a plate or make a fruit salad. Feeling fancy? Add yogurt to a small bowl or ramekin and other toppings such as granola or honey. You can even make chocolate-dipped strawberries.
Don't forget to clean up everything! The last thing you want is for Mom to walk into the kitchen and have to clean up a huge mess when you're telling her it's her special day.
Easy recipes and ideas for Mother's Day