The Easiest And Yummiest Brownies You Will Ever Bake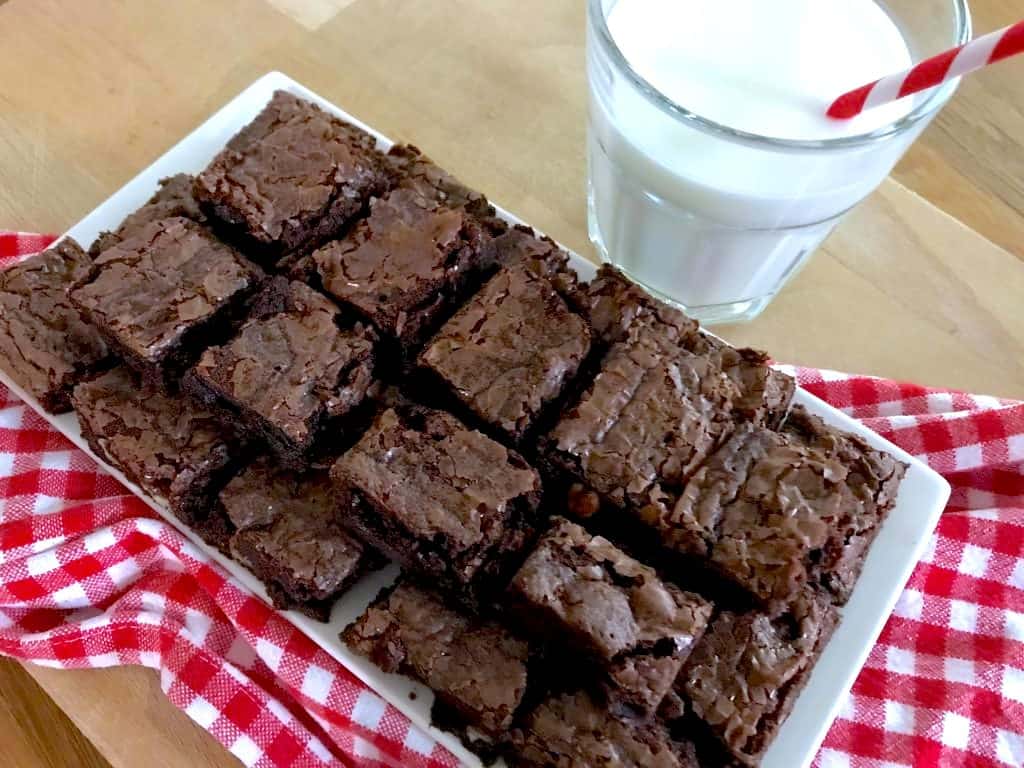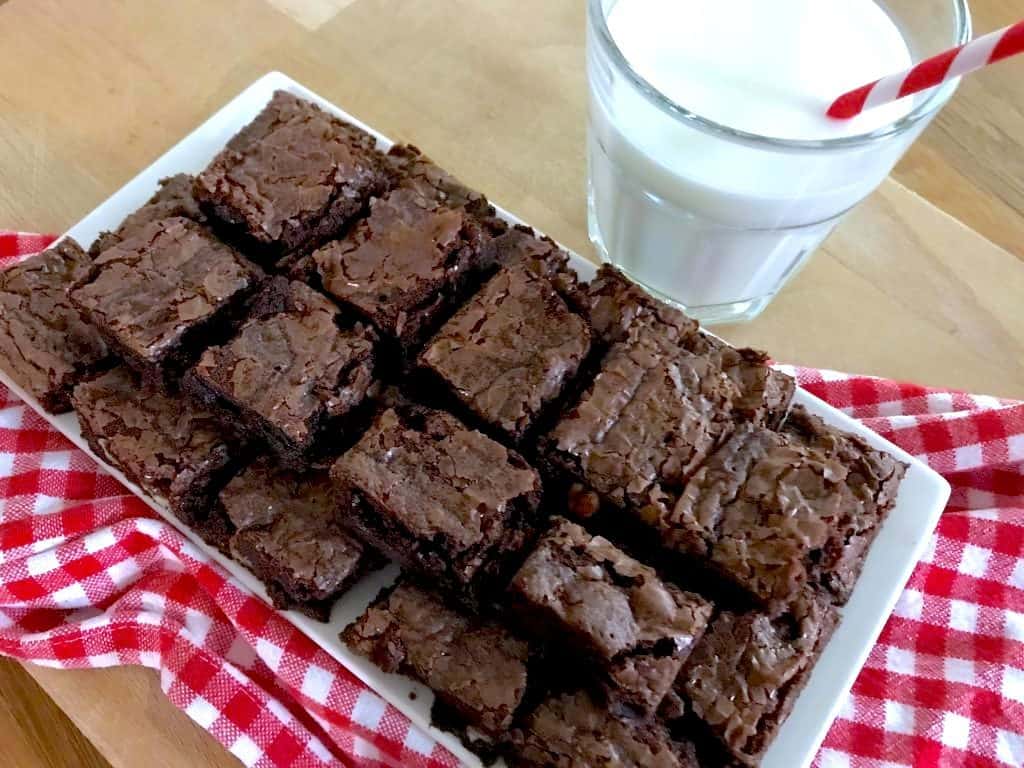 There's nothing like chocolate and there's nothing richer than freshly baked brownies. What a delight! Especially when you serve them with a glass of cold milk for breakfast or eat them as a snack. Other times I really enjoy them as a dessert with some ice cream, whipped cream or  fresh strawberries.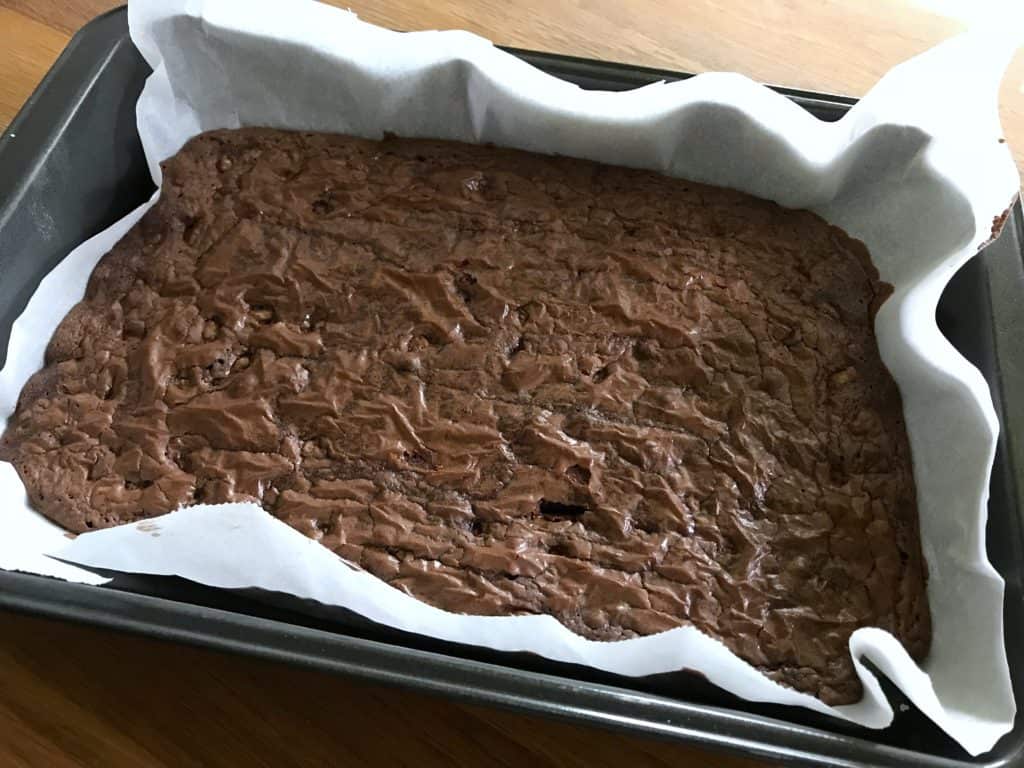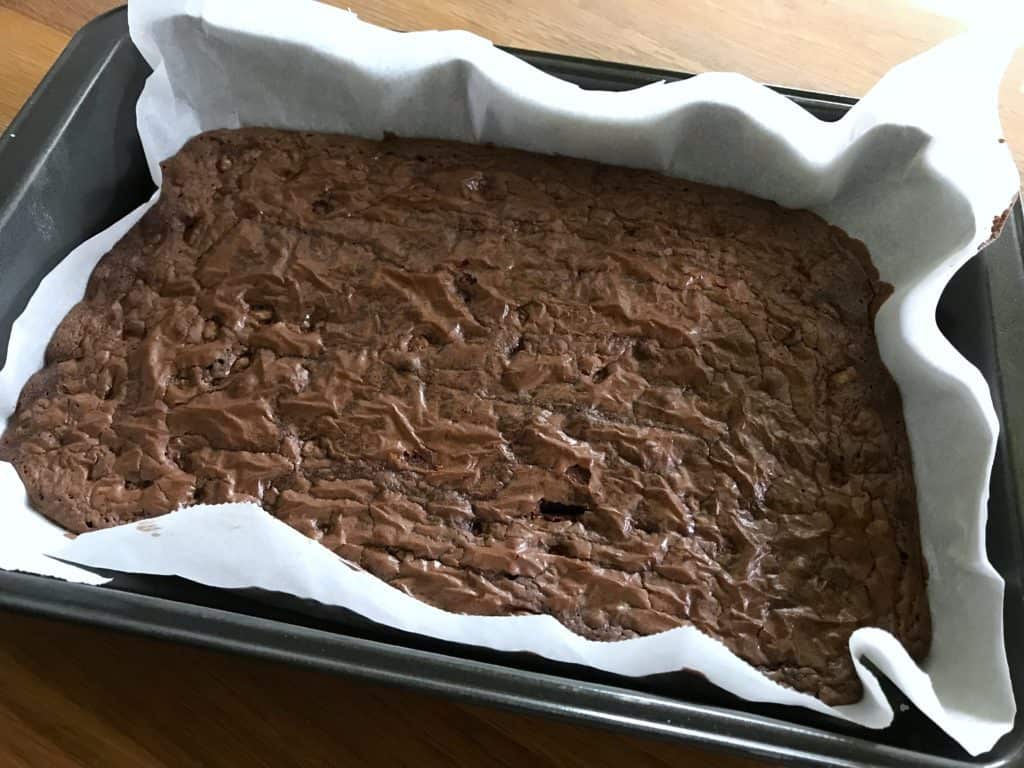 I'm pretty confident my recipe is outstanding. and I promise that after you try it out, you will not use a boxed brownie mix ever again. Depending on the age of your children, they can help you by measuring the ingredients, chopping the nuts or plating the baked brownies to serve them as a crowd-pleasing favorite.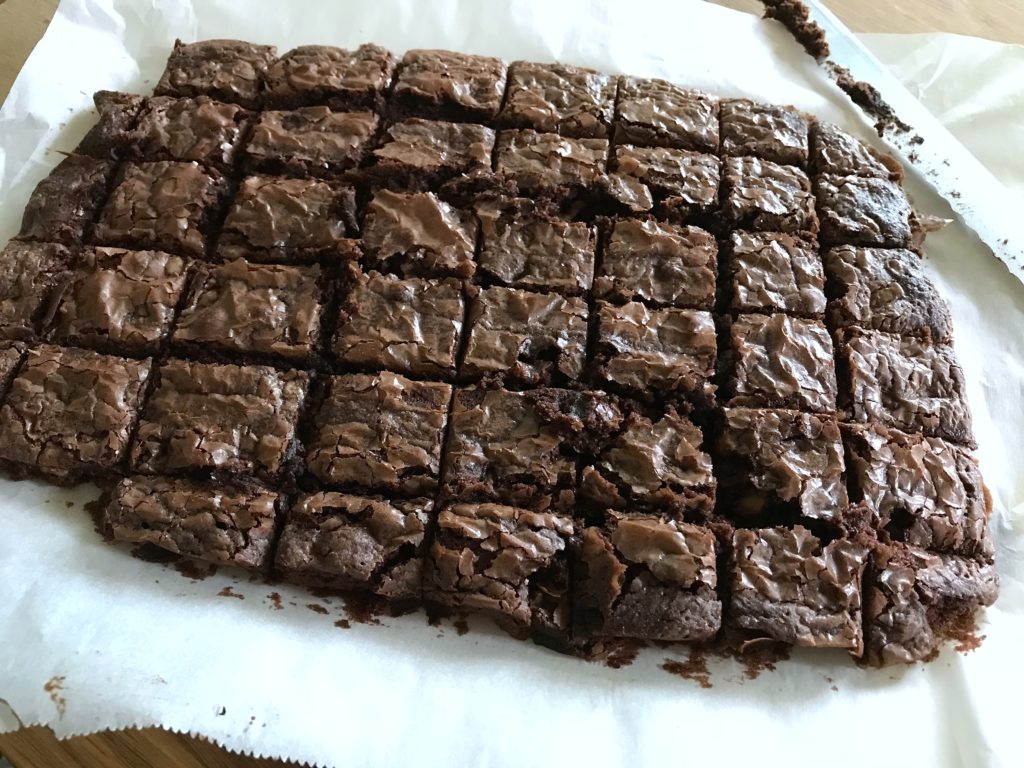 After baking these brownies so many times, I have a special trick. Use parchment paper to cover the baking pan: clean up will be a breeze. No more scrubbing the pan!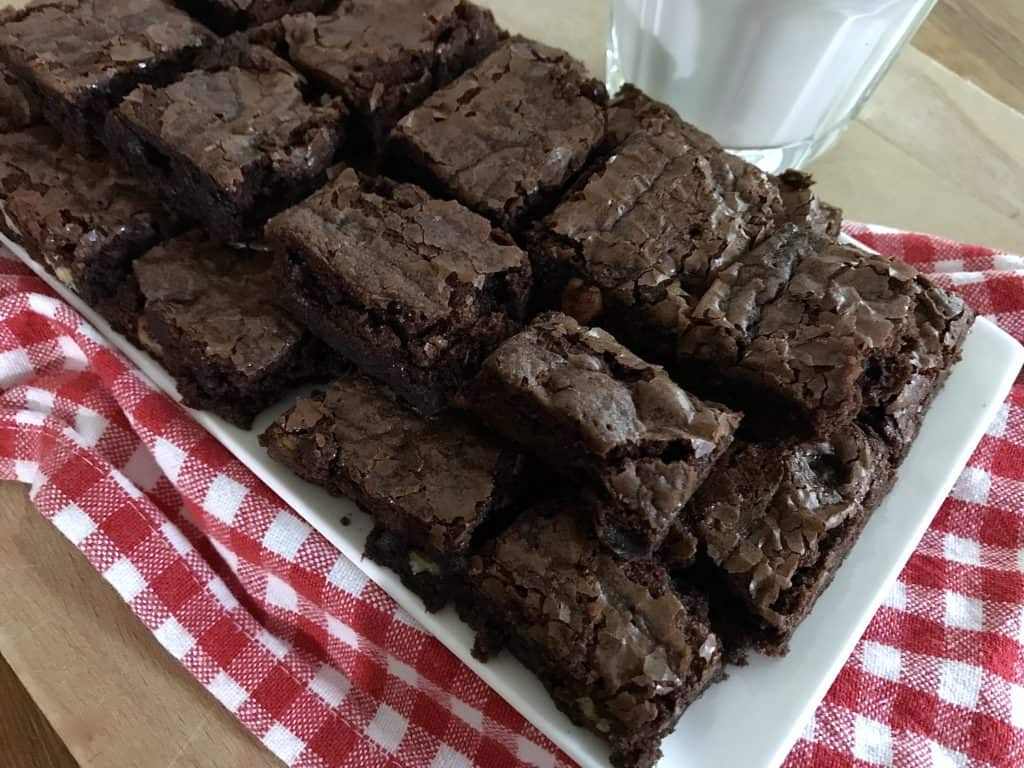 Easieast and yummiest brownies ever
These brownies not only are delicious but they also make a great gift for teachers, grandparents and friends. I hope you like this recipe!
Brownies
Author:
Prep time: 10 mins
Cook time: 20 mins
Total time: 30 mins
Ingredients
5 oz semi-sweet chocolate
10 tablespoons butter
4 eggs
1 1/4 cups sugar
1 1/3 cups multipurpose flour
4 tablespoons chocolate or cocoa powder
1 1/4 cups chopped nuts (optional)
Instructions
Preheat oven at 350F.
Cover a 6 x 9 inch baking pan (15 x 22,5 cms) with waxed or parchment paper.
Melt the butter and the chocolate in a small sauce pan on medium heat.
Beat the eggs with the sugar using an electric mixer in a large bowl, until sugar dissolves.
Change the mixer speed to a lower setting and add the flour. Then add the chocolate or cocoa powder. Mix well.
Add the melted butter and chocolate. Mix well.
If you want to add nuts, fold them in using a spatula.
Pour the batter into the pan and bake for 20 minutes. Allow to cool and cut into squares.
3.5.3251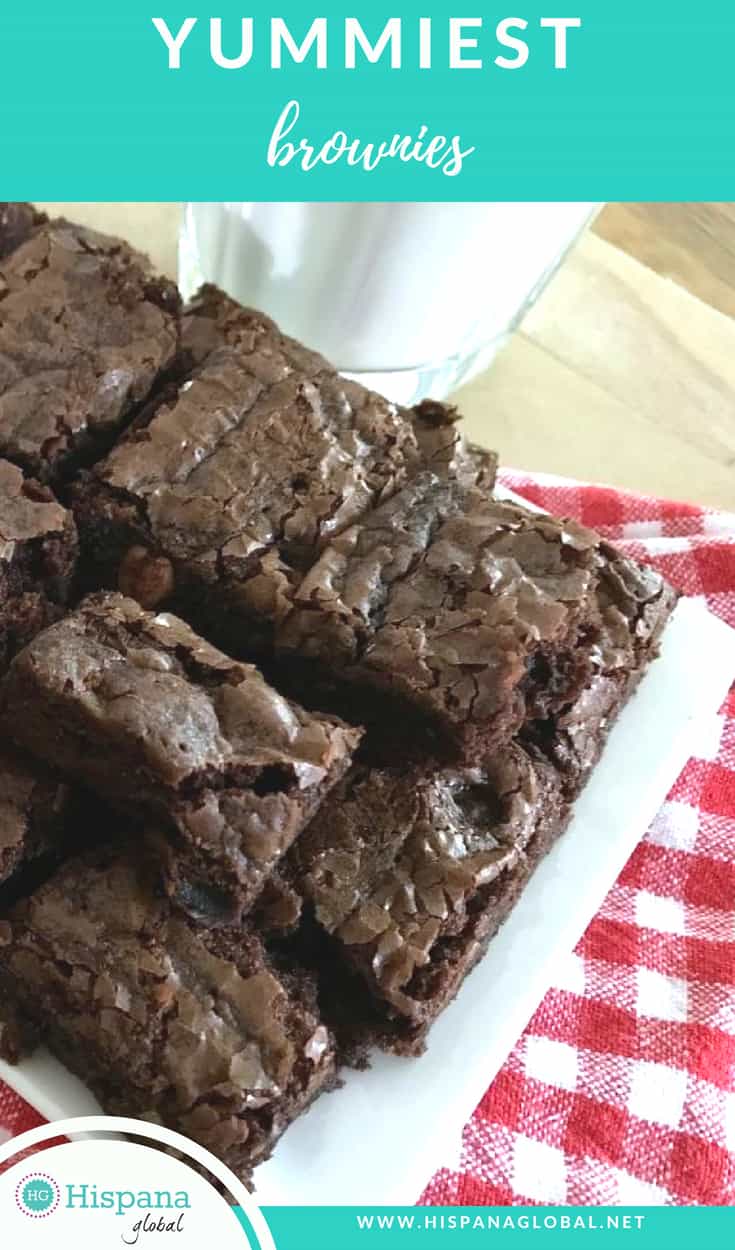 En español: La receta más fácil (¡y deliciosa!) de brownies con nueces