How To Make The Ultimate Valentine's Day Candy Board
A Valentine's Day candy board is the sweetest way to celebrate on February 14th.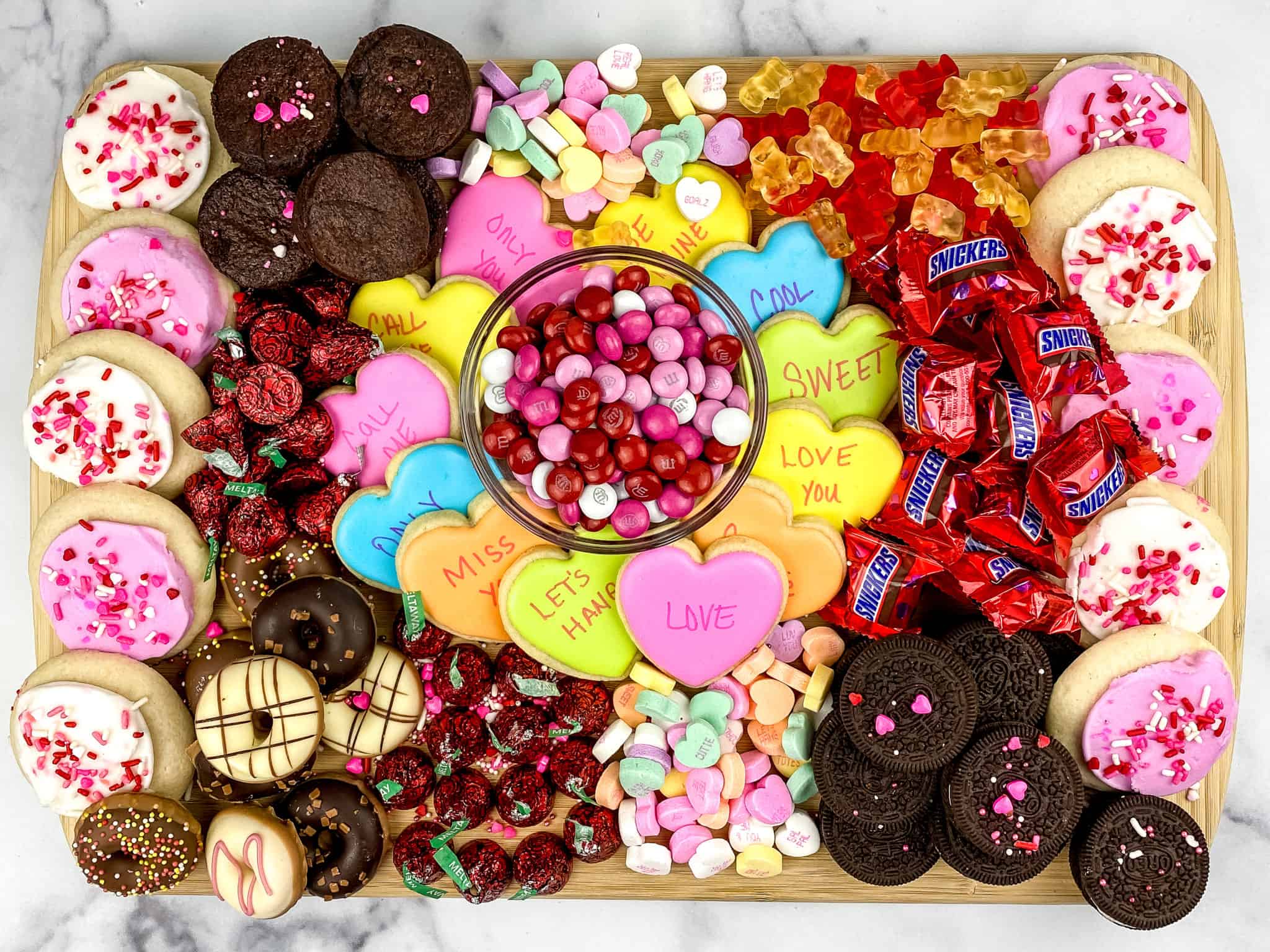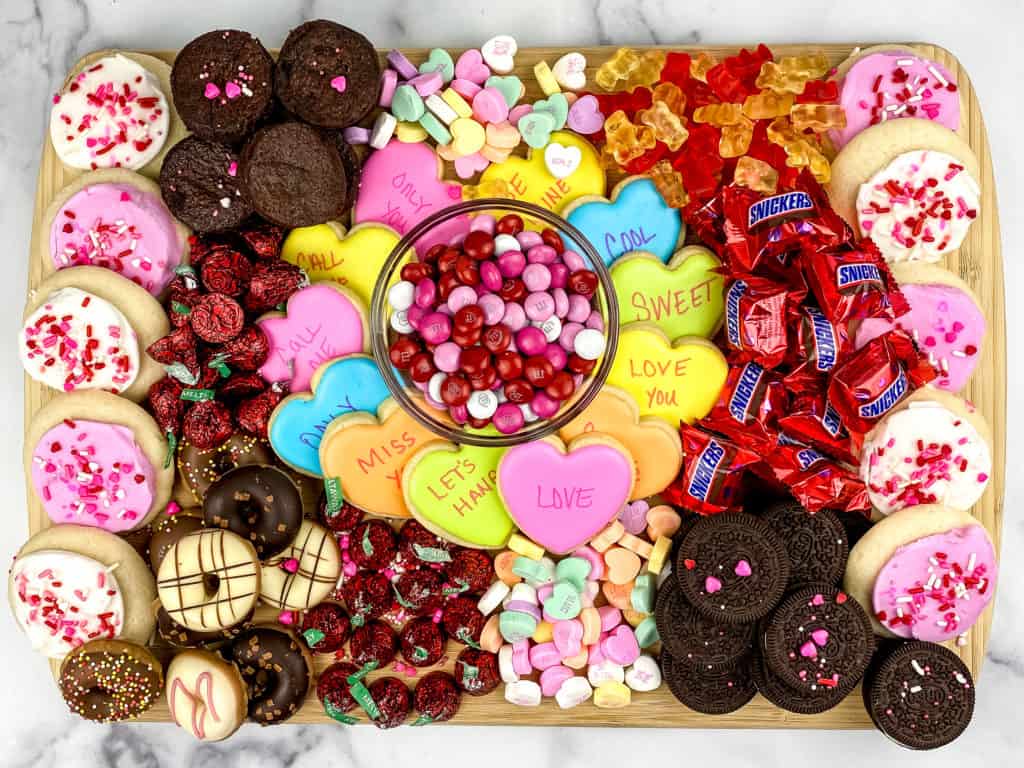 The truth is that charcuterie, cheese and candy boards are so on trend. They are popular because they are beautiful to look at, delicious and so Instagram-worthy. But most importantly, they are super easy to make, especially once you understand the process of presenting all the delicious treats.
For this sweet Valentine's Day candy board, I used a mix of home-baked items, prepackaged cookies and my family's favorite candies. The great thing is that you can customize your board and tailor it to your own personal preferences or needs. You can easily substitute the cookies and donuts for your favorite gluten-free baked goods. Other ideas for your candy board: mini marshmallows, chocolate chips, or any kind of chocolate covered nuts and or candies, fresh or dried fruit or any snack your kids love!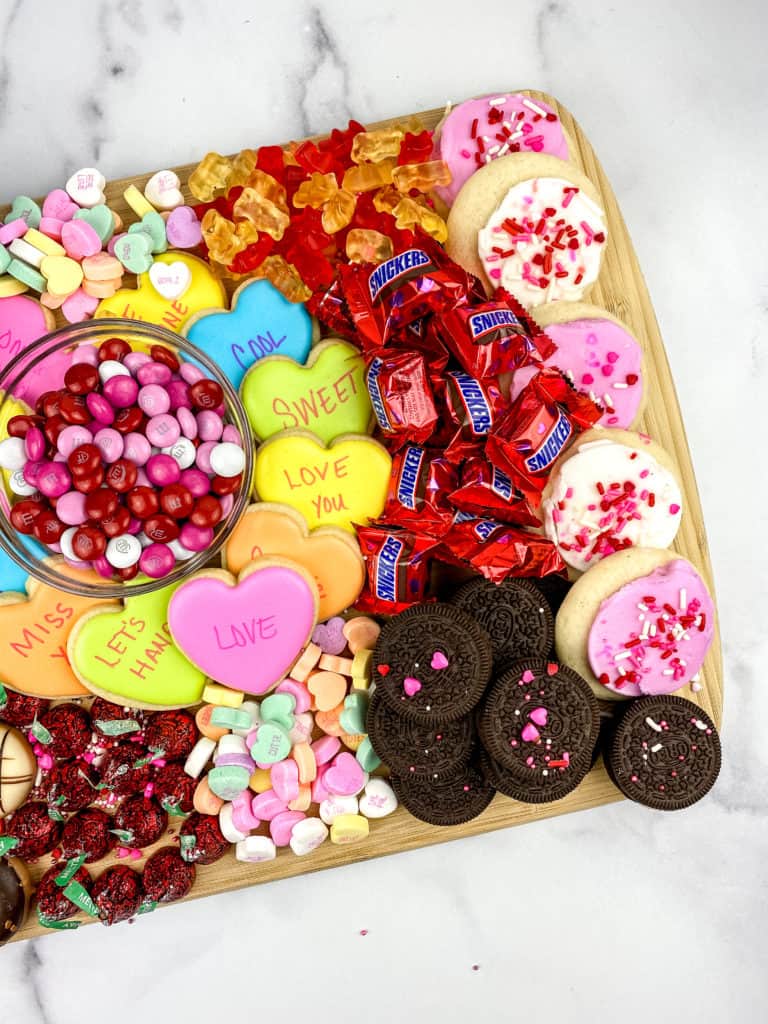 Valentine's Day Candy Board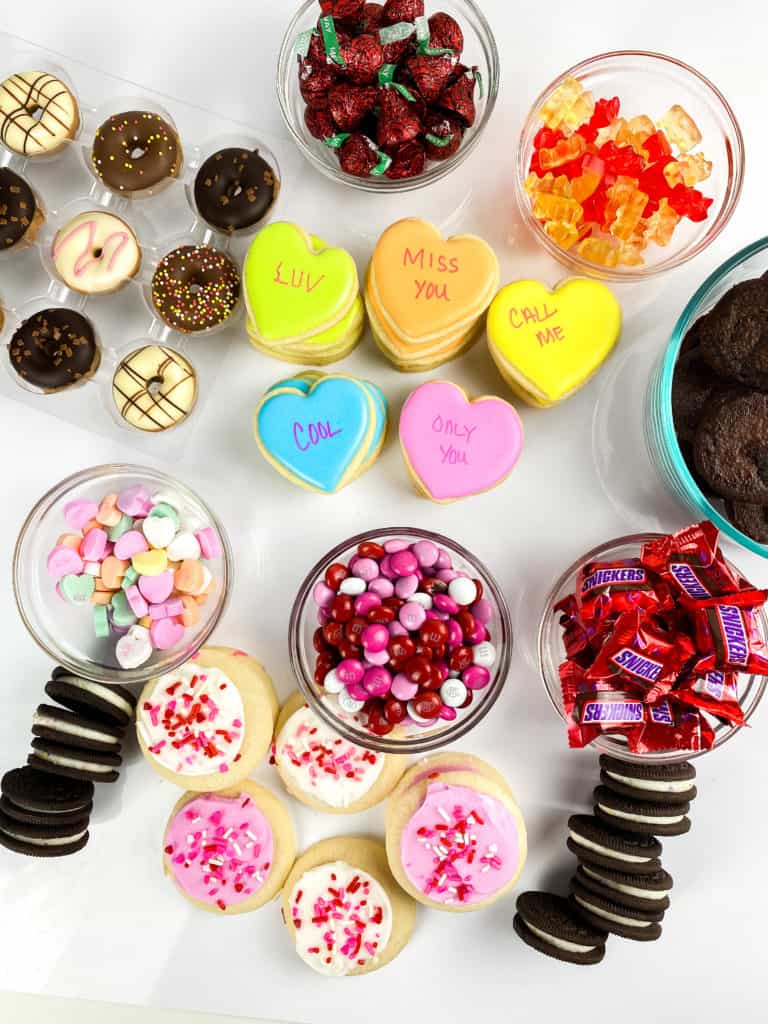 Servings: 6-8
Ingredients
Conversation Heart Candies

Birthday Cake Oreos

Valentine's M&Ms

Valentine's Gummy Bears

Valentine's Hershey's Kisses

Valentine's Mini Snickers

Store bought sugar cookies with sprinkles (or make your own)

Belgium chocolate mini donuts

Brownie Bites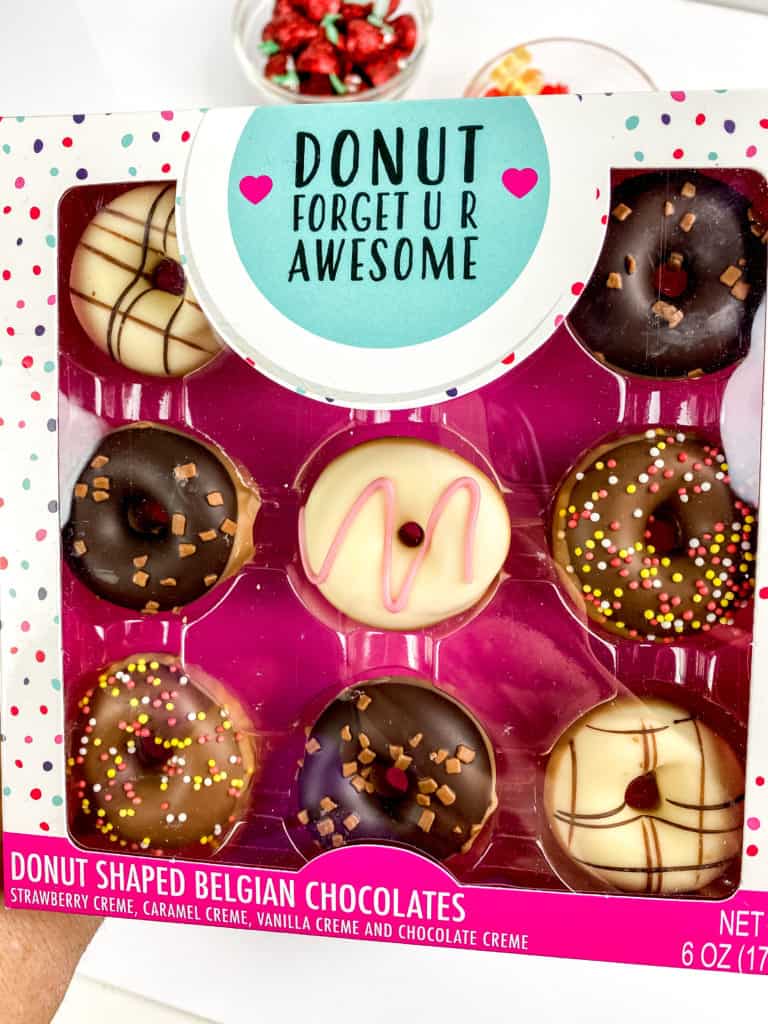 Instructions
Place Brownie Bites in the center of the board to serve as the anchor.

Line the cookies around the board.

Add presentation bowl(s) with candy onto the board.

Fill in open space with wrapped and unwrapped candy.

The key to creating a robust and appealing board is to cover as much of the board as possible.

Remember more is better and color always elevates the board

Serve and enjoy!