Refreshing and easy Prosecco passion fruit mimosa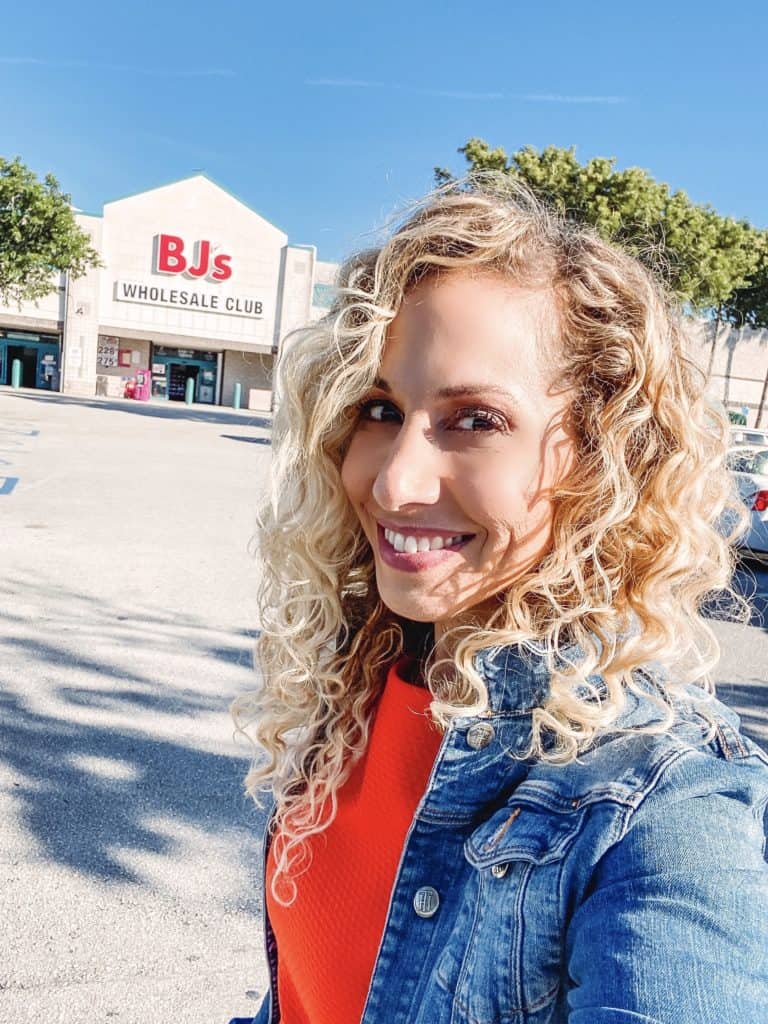 This is a sponsored post by BJ's Wholesale Club.
During the busy holiday season I seem to constantly be hosting family and friends. Whether it's for Thanksgiving, Hanukkah, New Year's or a simple get-together, the last weeks of the year are one party after another.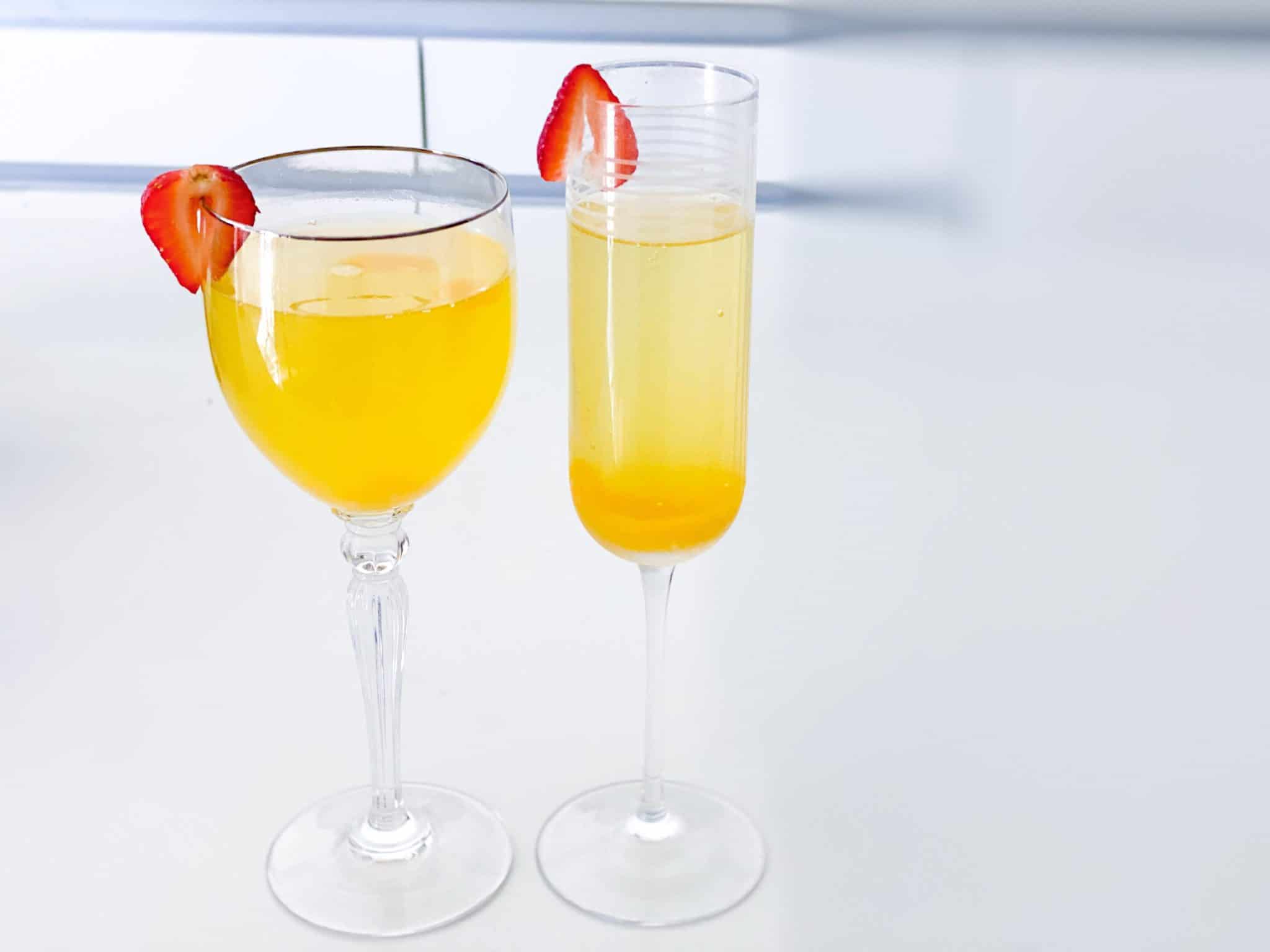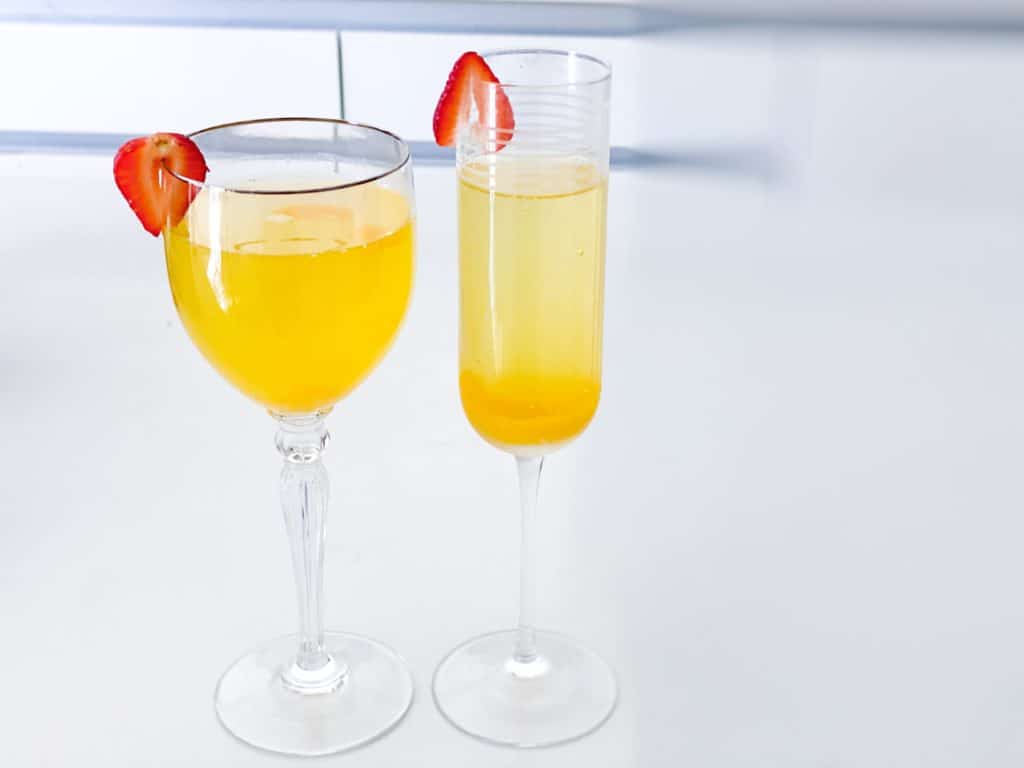 Greeting your guests with a signature drink is always a nice touch. I like to pamper them from the minute they walk through my door! Since I'm always strapped for time, I make a delicious Prosecco passion fruit mimosa in just minutes.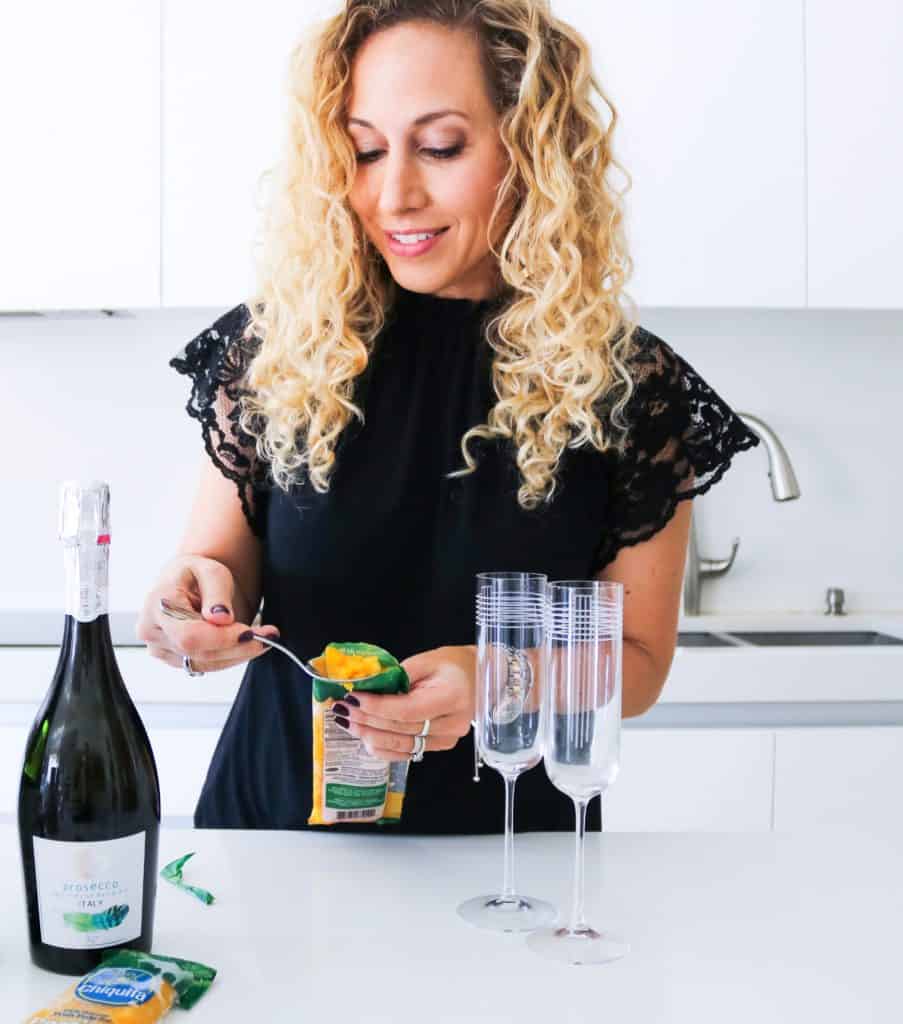 It's unbelievably easy. I get frozen passion fruit pulp at BJ's Wholesale Club, with whom I've partnered for this holiday season and mix it with their exclusive Wellsley Farms Prosecco minutes before my guests arrive. For guests under 21 years of age and those who don't drink, I also make a non-alcoholic version with sparkling grape juice.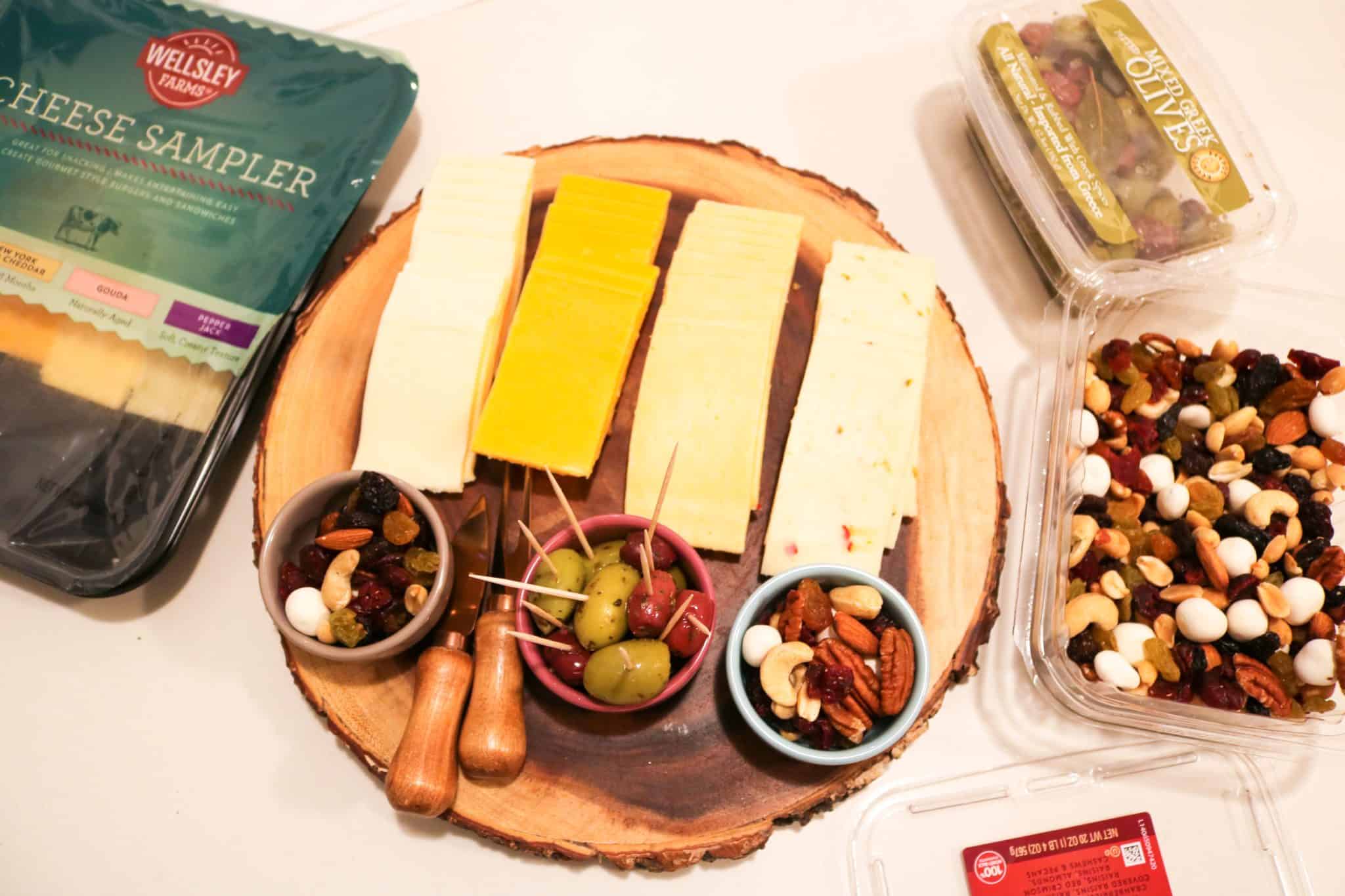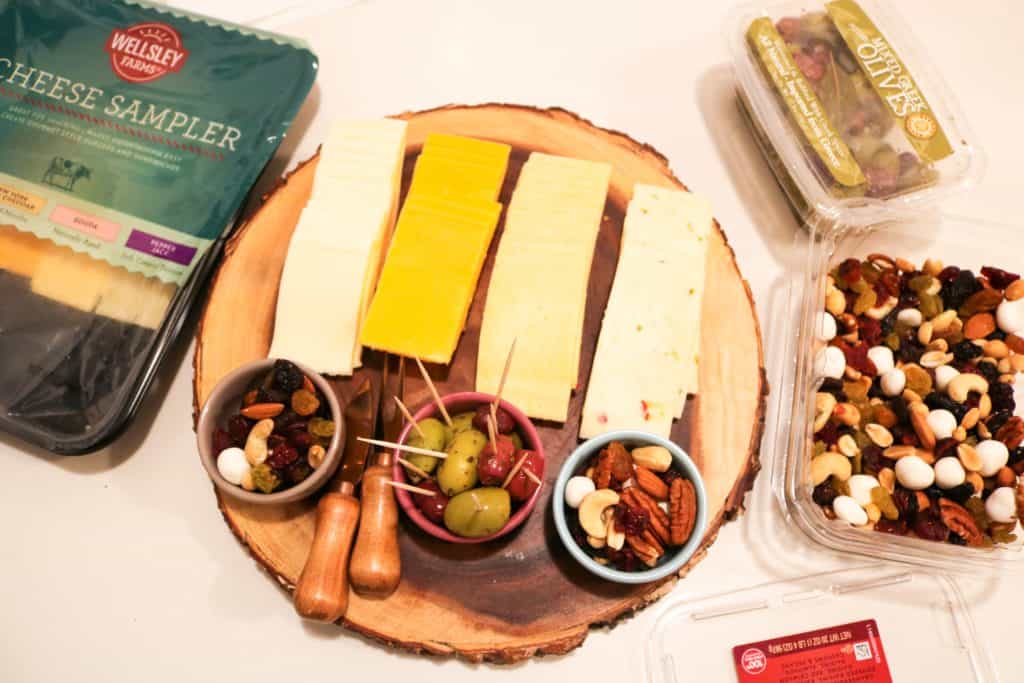 This Prosecco passion fruit mimosa goes really well with a cheese platter, dried fruit and olives. It's also a crowd-pleaser because it's fruity but not overly sweet. And mimosas look fancy but they're a great budget-friendly option.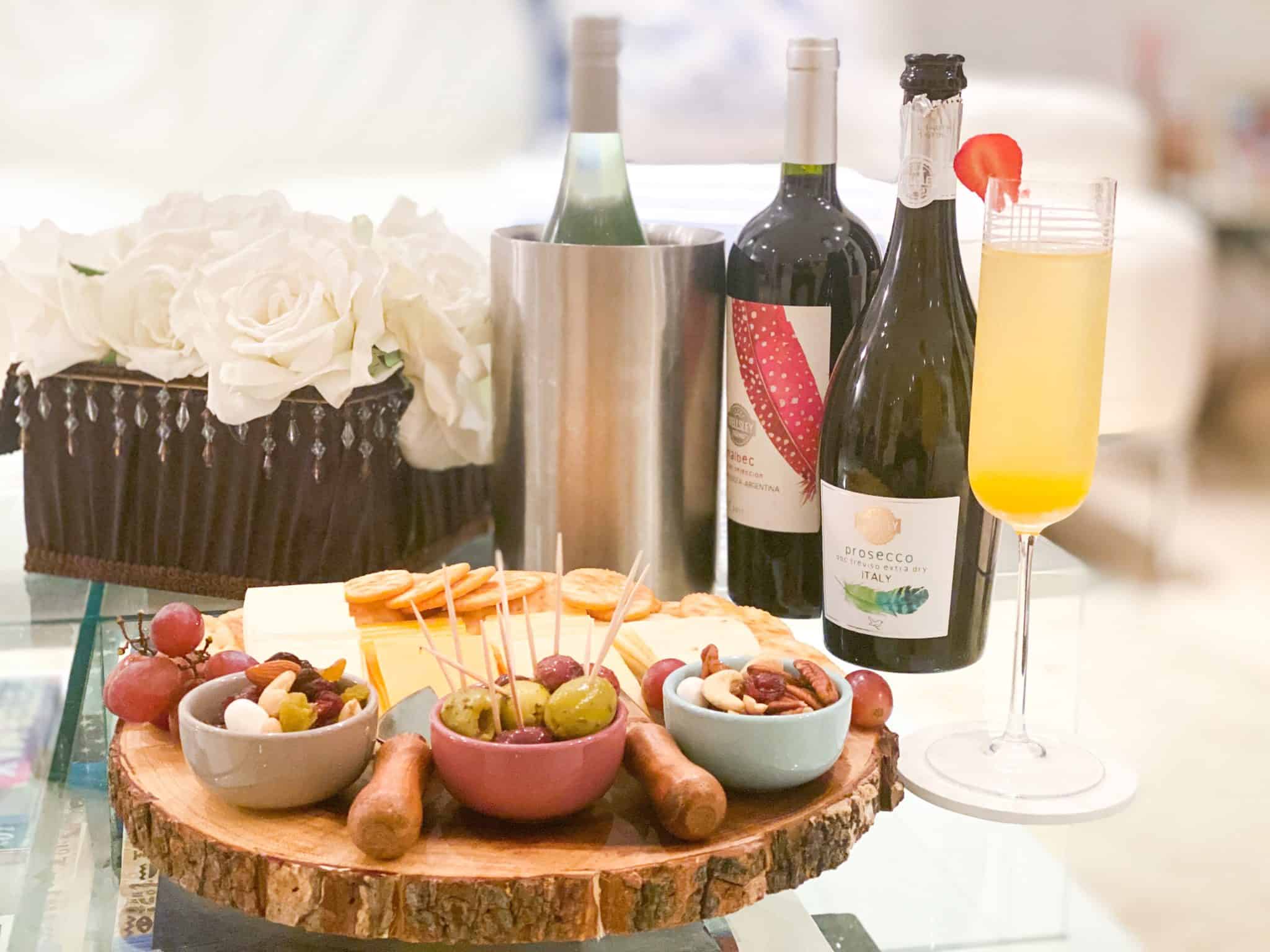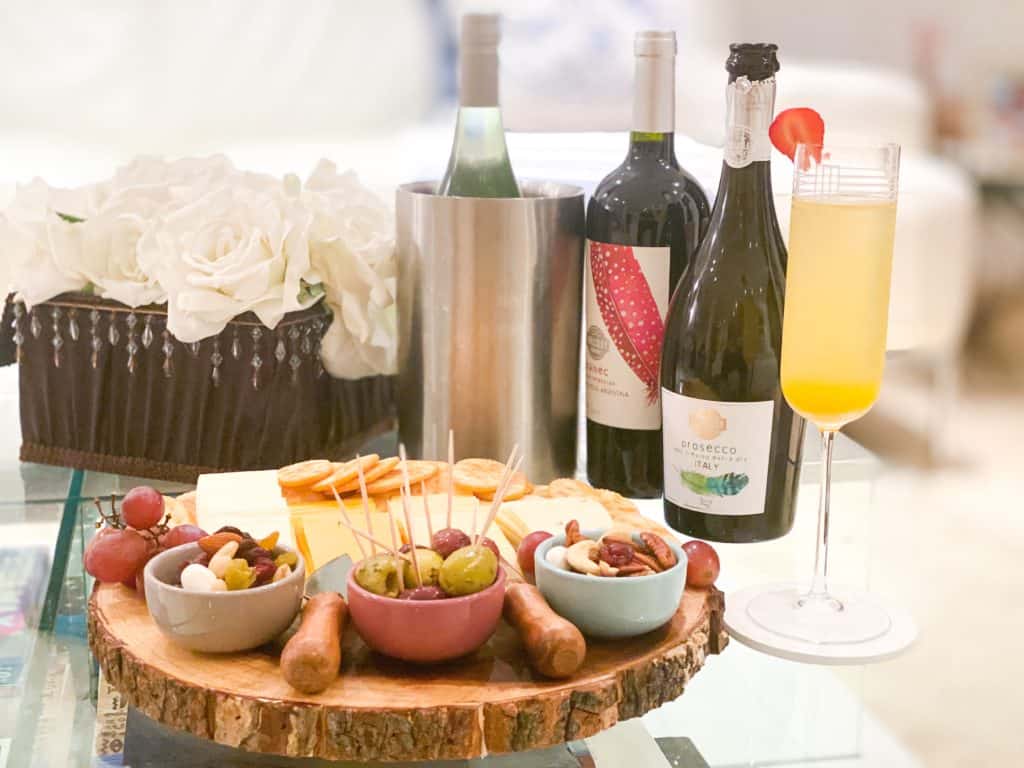 I have to say that in many ways BJ's has already spoiled me with its low prices and great selection. That way I save time and money by shopping at a one-stop shop.
Prosecco Passion fruit mimosa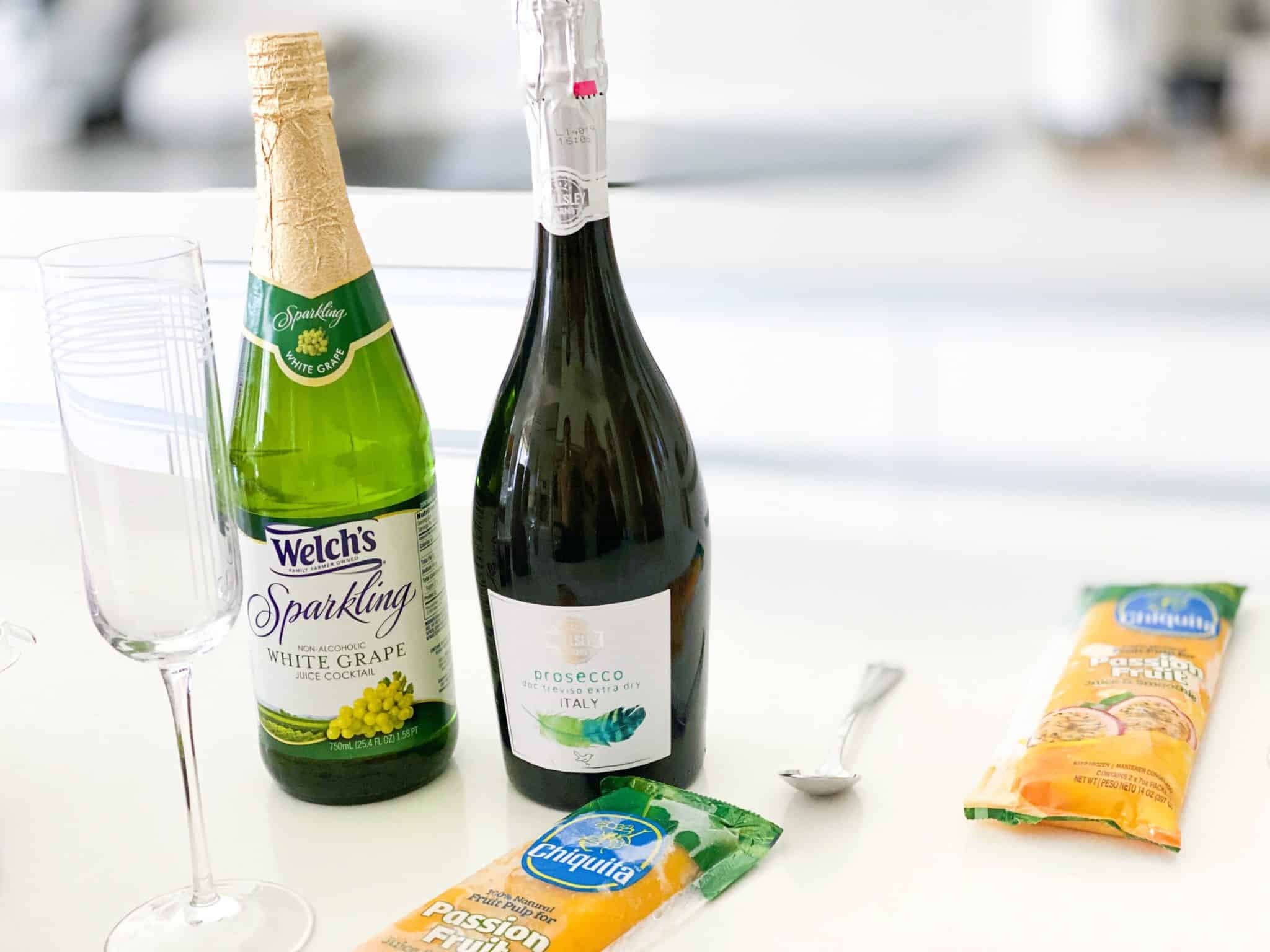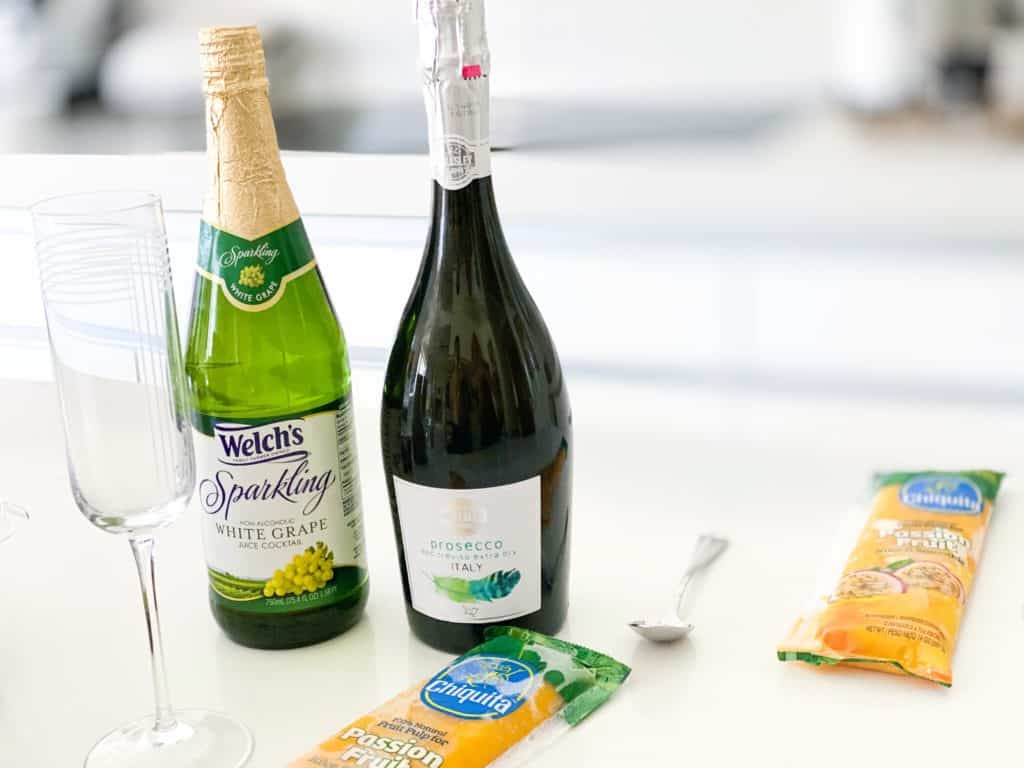 Ingredients
Frozen passion fruit pulp (may be substituted with passion fruit juice)
Wellsley Farms Prosecco (may be substituted for sparkling white grape juice)
Optional: strawberries for garnish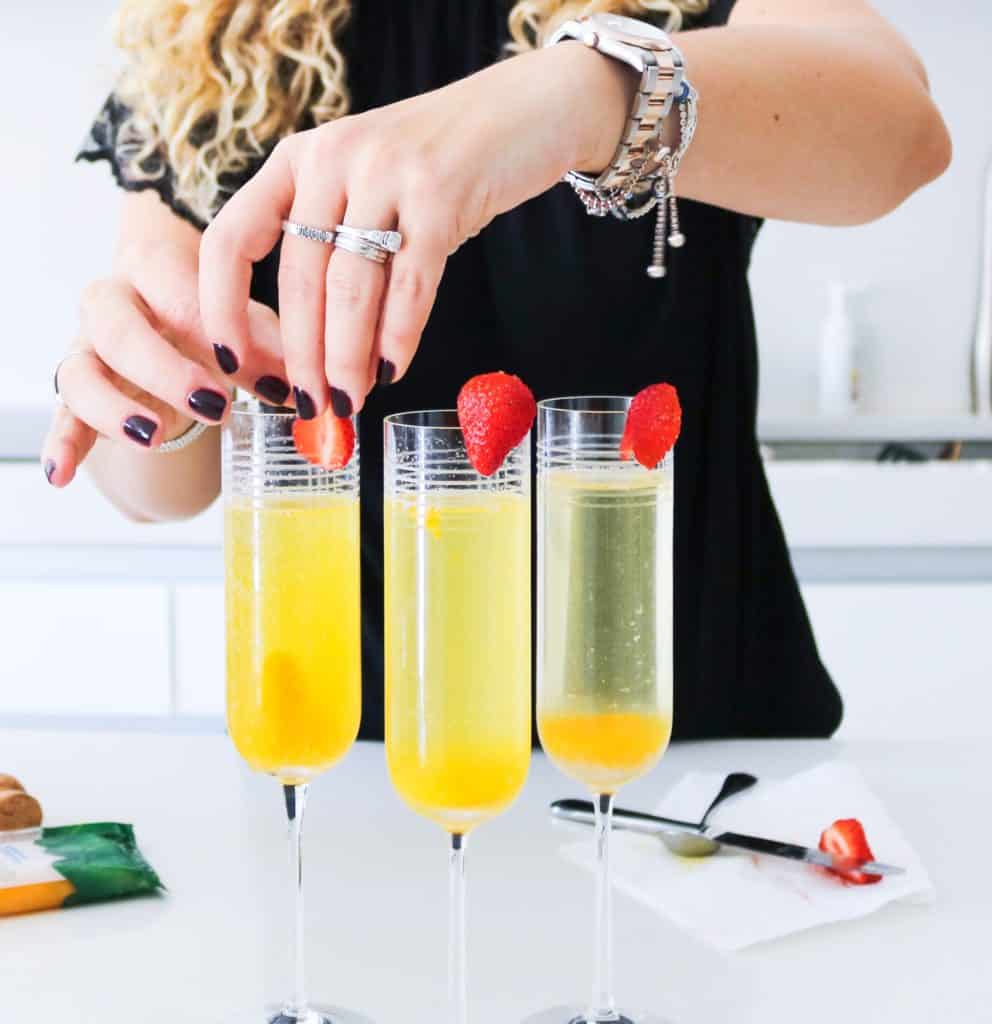 Instructions
Thaw the passion fruit pulp.
Scoop out one teaspoon and drop into a flute.
Add chilled Wellsley Farms Prosecco
Garnish with a slice of fresh strawberry if so desired.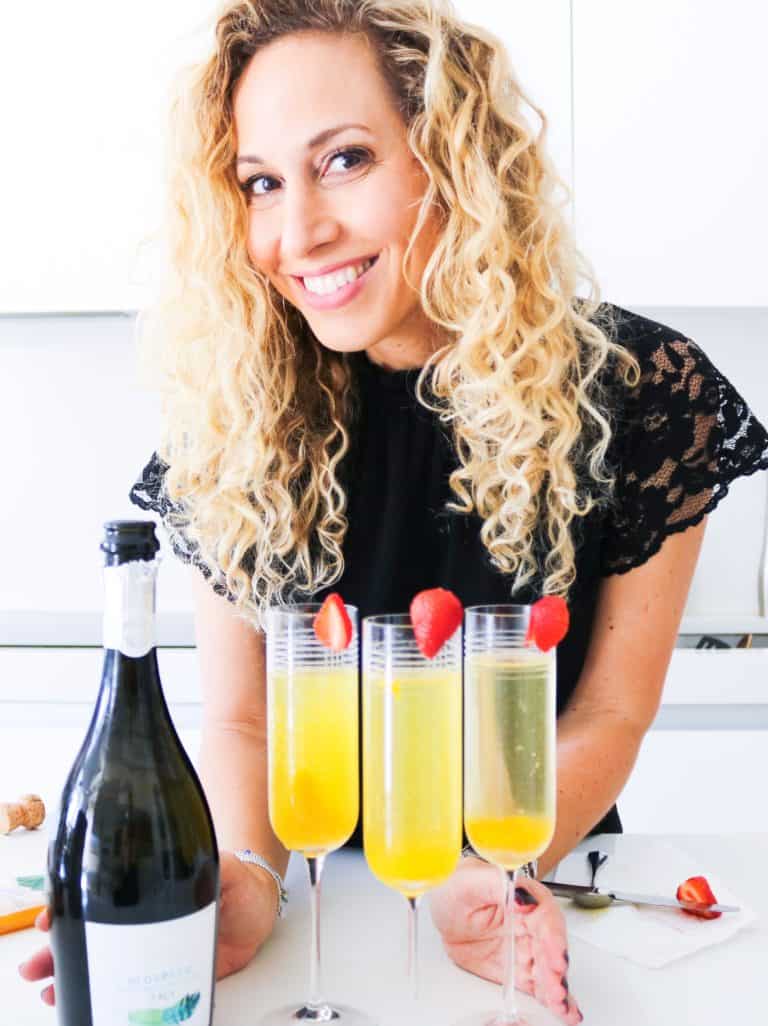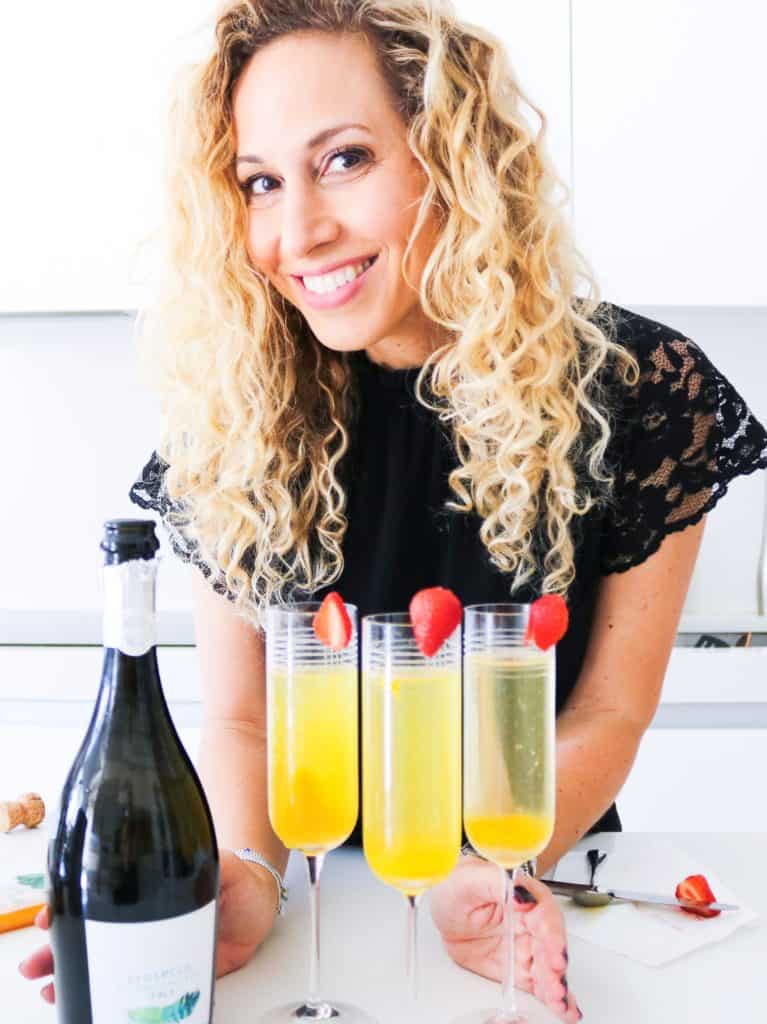 For the non-alcoholic version, simply swap out the Prosecco for sparkling white grape juice, which can also be found at BJ's. That way you can have a great option for guests of all ages who do not drink.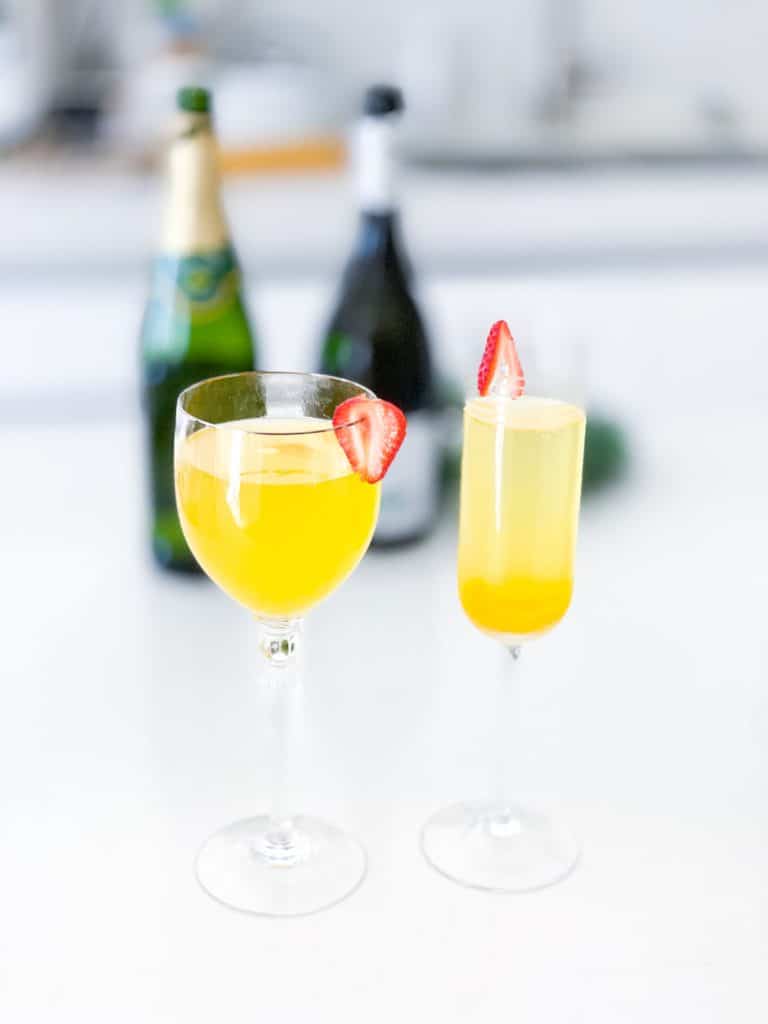 Let me know if you end up making this delicious passion fruit mimosa. I would love to know what your guests think of this refreshing drink! Please drink responsibly.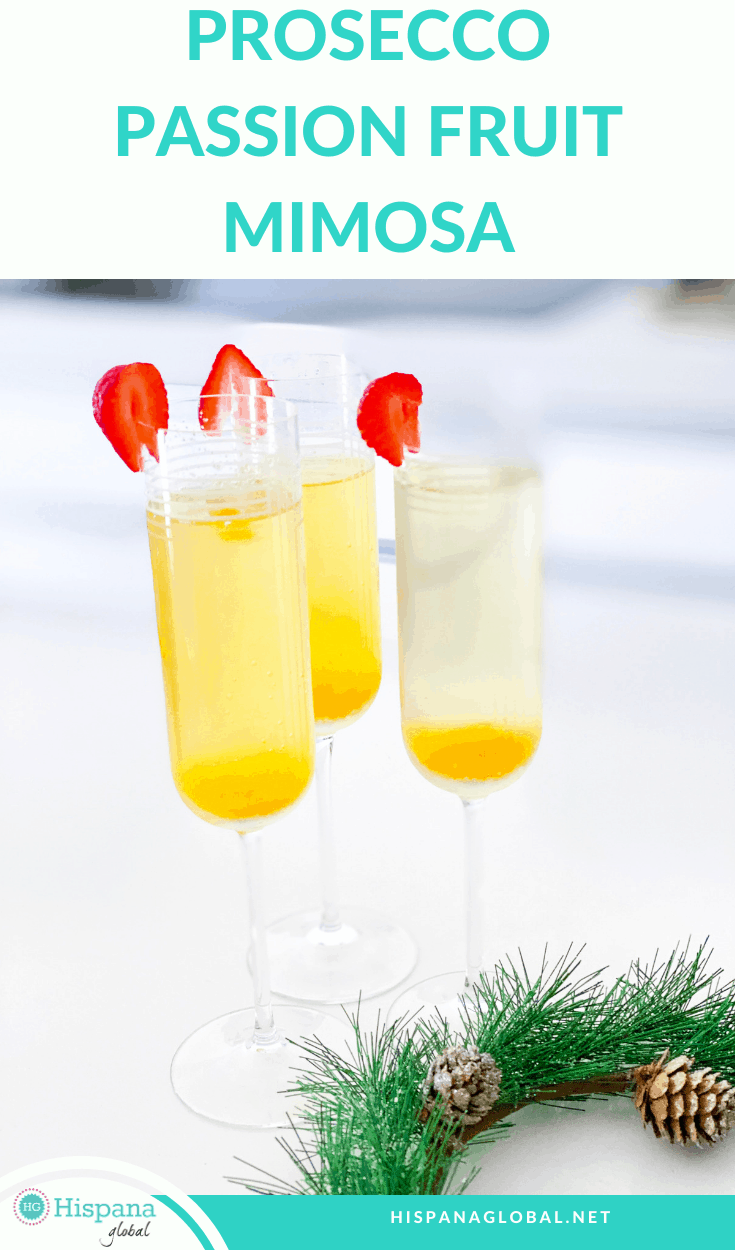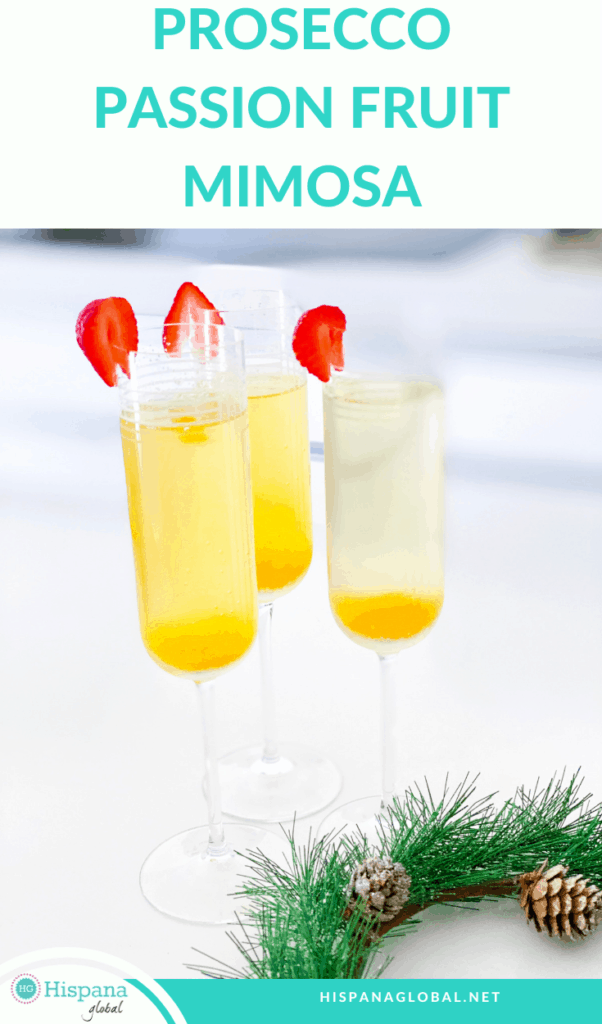 Special thanks to BJ's Wholesale Club for sponsoring these tips. All opinions my own.