Beautiful Watercolor Resist Mother's Day Card
Making a Mother's Day card at home is a fun activity you can do with kids. You can also print at home or email one of the bilingual printables we made.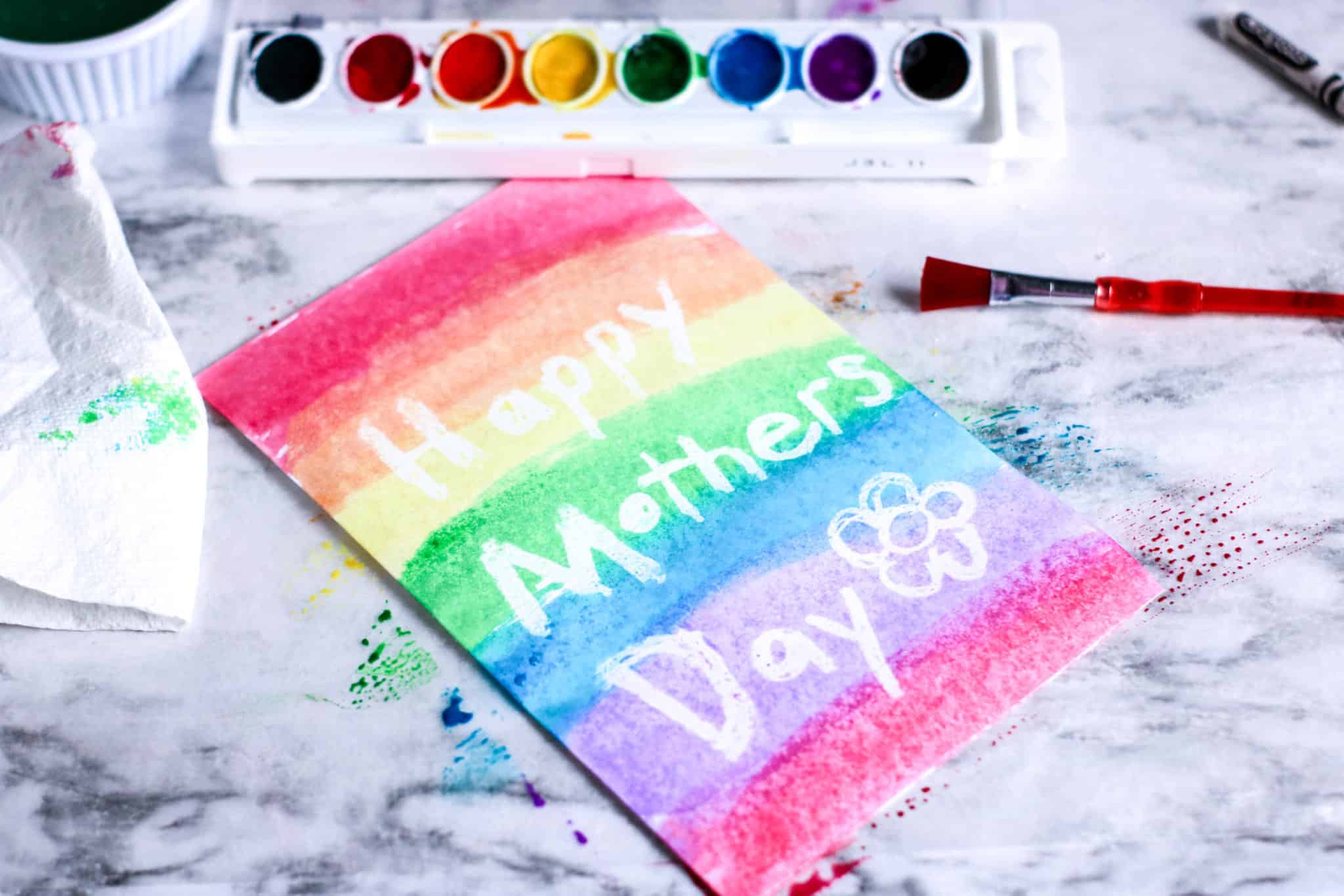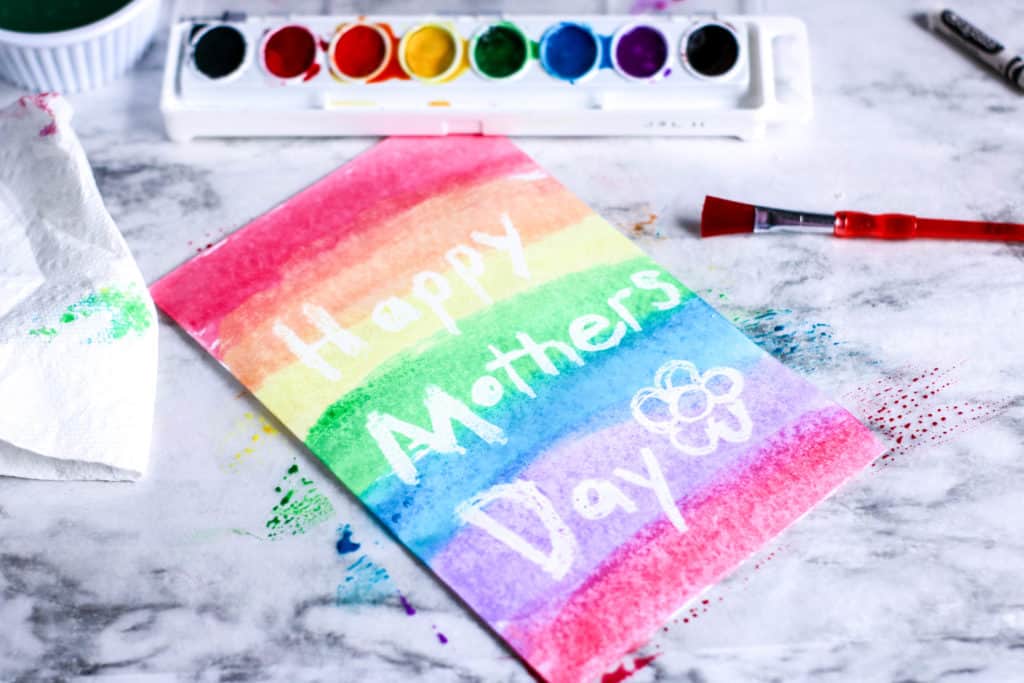 What I really like about this watercolor resist Mother's Day card is that it looks so unique and yet it's super easy to make. It reveals the message almost magically!
Let your child's imagination run free when painting with the watercolors. We did a rainbow, but you can paint flowers, hearts, trees or butterflies. Just make sure you use bright colors for best results.
How to make a watercolor mother's day card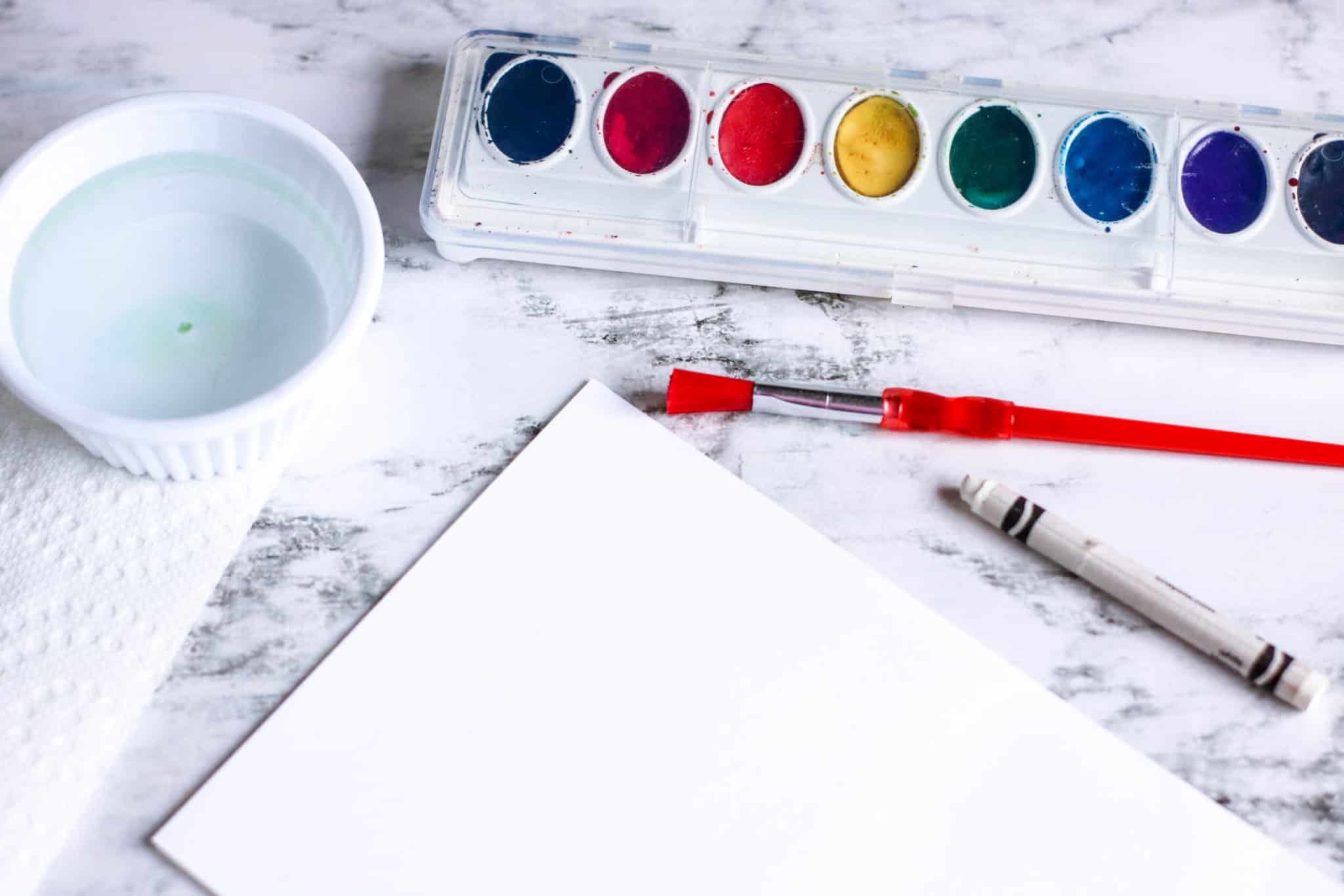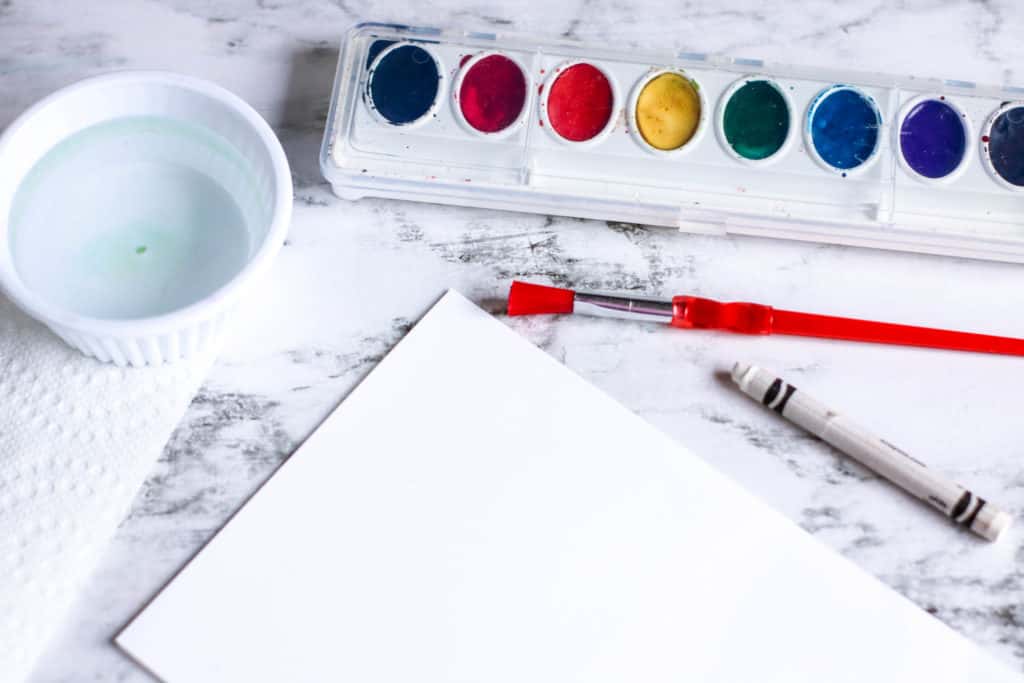 You will need:
Instructions: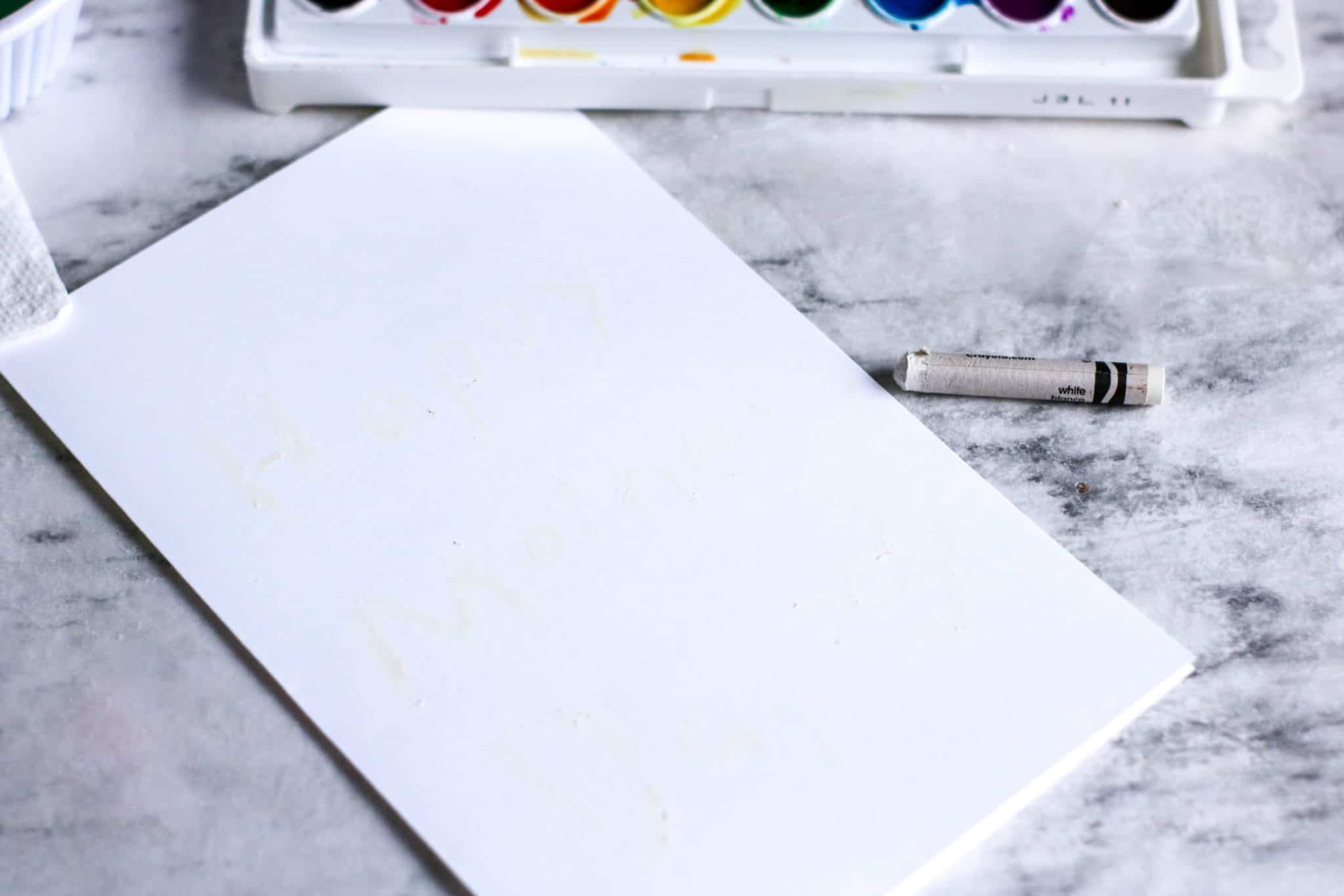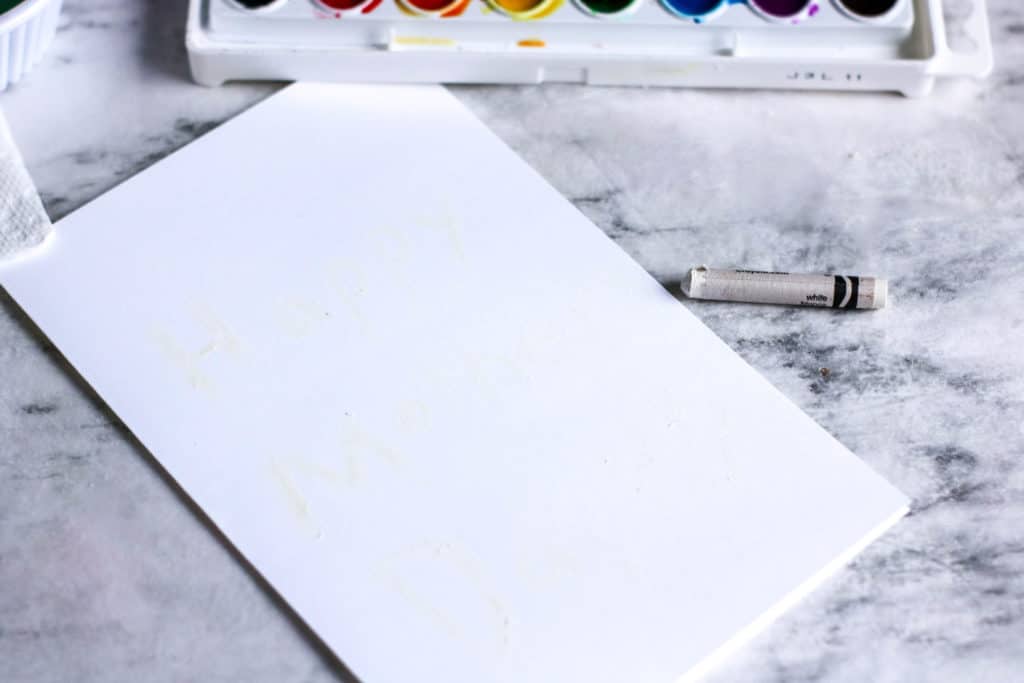 Write and/or draw on the front of the card using the white crayon. It will be difficult to see but thicker lines work best.
Use watercolors to paint over the card revealing the message.
If the water bubbles up over the wax, you can use a paper towel to gently blot (don't rub) the wax.
Allow to dry completely before writing inside the card.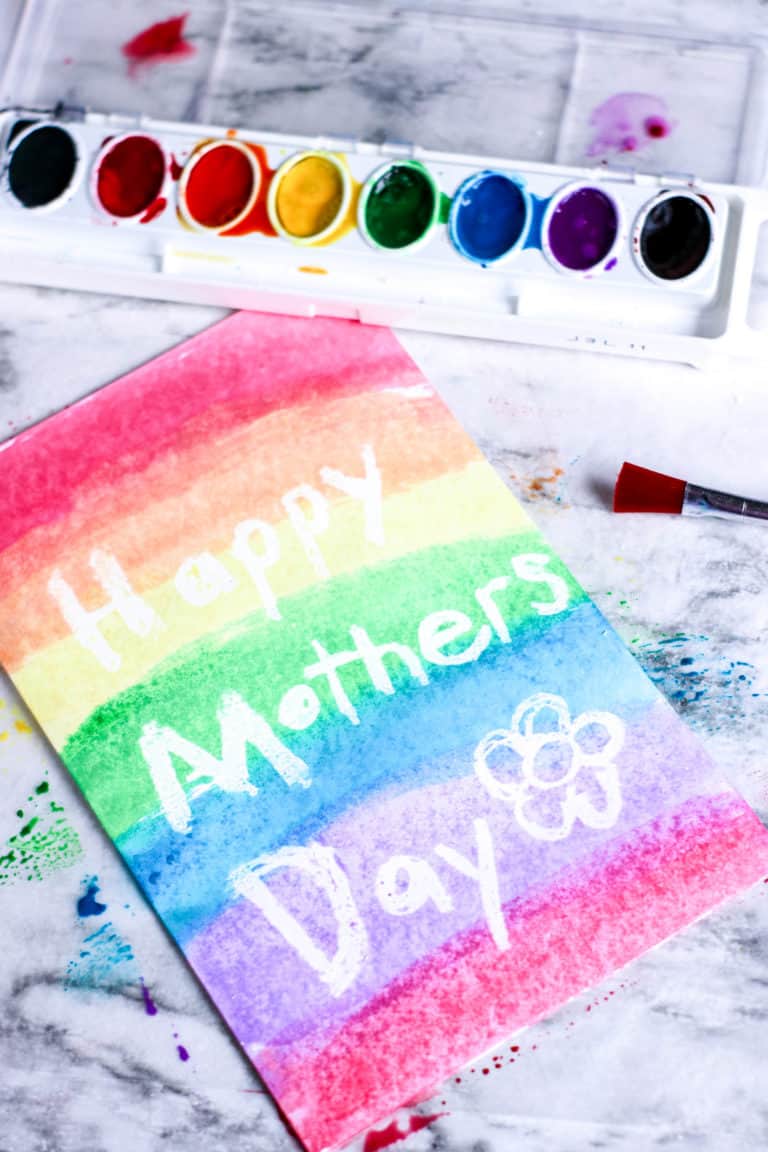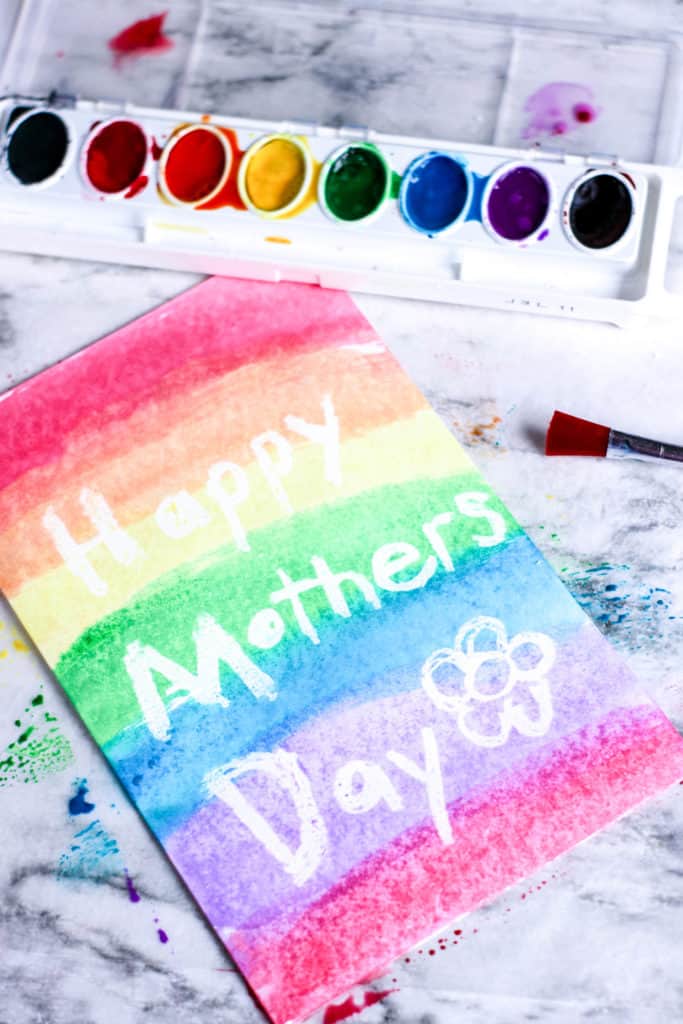 You can do this handmade card for Grandma, Mom, or any special person in your child's life. Try it also for Father's Day!