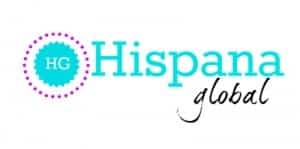 Hispana Global fue fundado en 2012 por Jeannette Kaplun, una premiada y reconocida experta en temas de familia, presentadora de televisión, bloguera y escritora. La misión de este blog bilingüe es ayudar a las mujeres ser y sentirse lo mejor posible, además de inspirarlas a hacer las cosas lo mejor que puedan. Por eso abordamos temas como la belleza, el bien social, la familia, la tecnología, la moda, los viajes y la comida. ¡Queremos inspirarte!
Quién es Jeannette Kaplun
Jeannette nació en El Paso, Texas, y creció en Chile, por lo que es completamente bilingüe y bicultural. Previamente fundó Todobebé, y ha presentado el programa de TV nominado al premio Emmy ¡Viva la Familia! de Todobebé que salió al aire durante cuatro temporadas por Univision. También es la autora de Todobebé: Todo lo que necesitas saber para el primer año de tu bebé (Rayo, 2006) y bloguea en inglés para Babble Voices.
Se la conoce como una de las principales blogueras latinas de los Estados Unidos y en mayo del 2012 fue invitada a la Casablanca como parte del grupo LATISM's Top Blogueras Retreat. Es invitada frecuentemente a hablar en las principales conferencias de redes sociales en los EE.UU.,Mexico y Chile para que exponga sus puntos de vista sobre contenido, el equilibrio entre la vida personal y la profesional y las comunidades en línea. Jeannette ha hablado en BlogHer, Blogalicious, EVO, LATISM, Blissdom, Hispanicize, Social Media Week Miami, SheStreams y SheCon. En 2011 Jeannette ganó el premio de LATISM como mejor bloguera de temas de familia (Best Parenting Blogger award).
Además de abordar temas como la maternidad y la crianza de los hijos, a Jeannette le encanta escribir sobre viajes en familia, belleza y tecnología. Otra de sus pasiones es utilizar las redes sociales para el bien social. Durante años ha colaborado con St. Jude Children's Research Hospital, Share Our Strength, RMHC, Common Threads, March of Dimes y otras iniciativas, tratando de crear conciencia y recaudar fondos. Además ha estado en alfombras rojas como las de Padres Contra el Cáncer y St. Jude. Hace muy poco fue nombrada , Social Media Fellow por la fundación de la ONU, UN Foundation, y participó en la campaña de [email protected] llamada Blogust que ayudó a levantar dinero para vacunar a más de 10.000 niños necesitados. En enero del 2012 viajó a Haiti con un grupo de blogueras para visitar dicho país y entregar donaciones a organizaciones como OFEDA y visitar el campamento de J/P HRO.
Jeannette ha figurado en medios como Vogue en Español, People en Español, Vanidades, Buen Hogar, Selecciones, Kena, Rumbo, CNN Radio, La Opinión, Associated Press, Cox Newspapers, Vista Magazine, Sun Sentinel, the Miami Herald, Revista Mujer, TV y Novelas, Quién, Hola, Bloomberg Radio, Caracol Radio, Revista Clara, Revista Siglo XXI, Revista Detalles, El Gordo y la Flaca, Despierta América, Cada Día, El Tiempo, Delicioso, Revista del Domingo, Good Morning America y NBC Latino entre otros. Ha colaborado con Creciendo en Familia, Plaza Familia, Selecciones, Mamiverse y Voxxi, entre otros.
En 1999 Jeannette fundó Todobebe.com, y comenzó a bloguear sobre su embarazo y la maternidad en el 2000, por lo que es una verdadera pionera en el mundo bloguero de habla hispana. Además fue instrumental en la creación de las "apps" trilingües (inglés, español, portugués) de Todobebé y creó la red de madres blogueras Blogs de Mamás.
Además escribió el prólogo del libro "Bilingual is Better" de Ana Flores y Roxana Soto (Bilingual Readers, 2012).
Jeannette es fanática de la fotografía y vive en Miami, Florida, con su esposo y dos hijos. Encuéntrala en Twitter @jeannettekaplun o en su página personal de Facebook.