An award-winning bilingual journalist, TV personality, speaker and content creator featured on Good Morning America, Today, CNN En Español, Dr. Oz, Despierta América, Un Nuevo Día, and other shows, Jeannette Kaplun is the founder and CEO of bilingual platform for Hispanic women Hispana Global.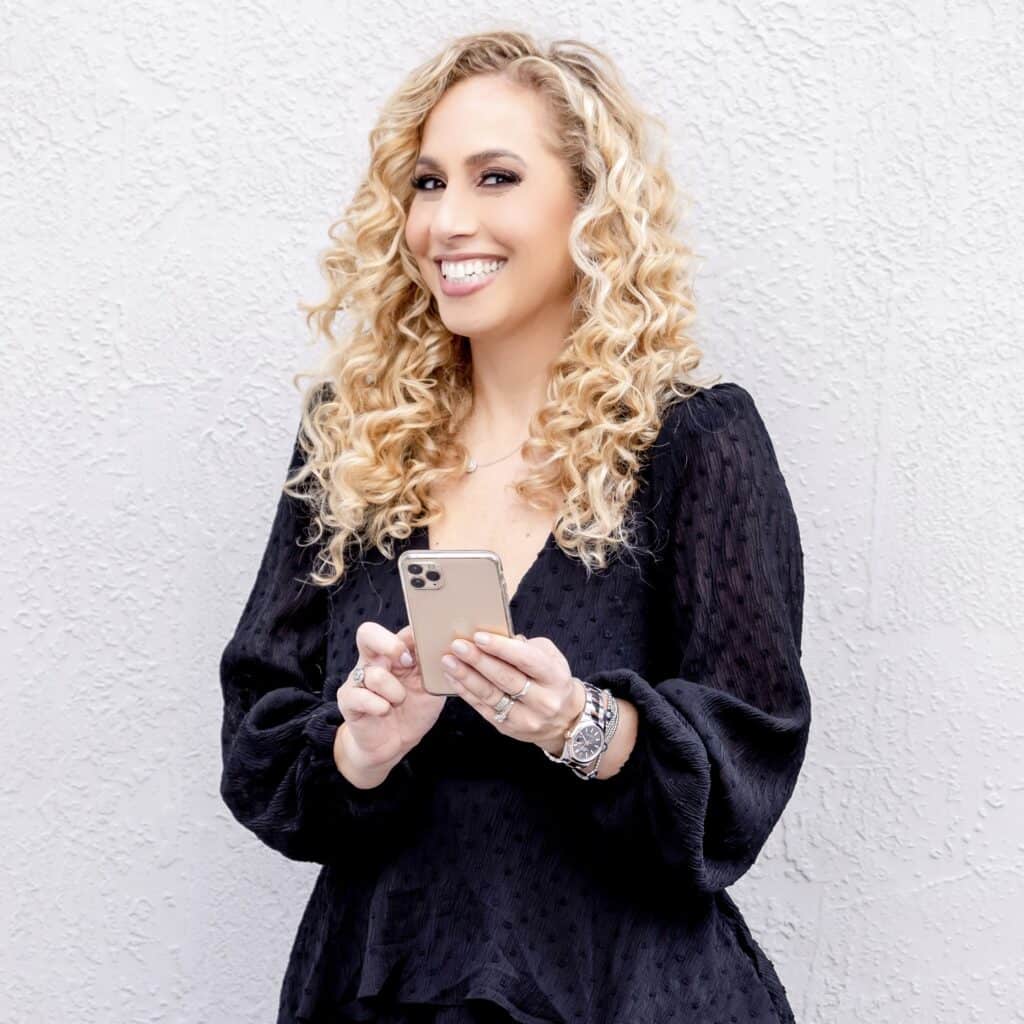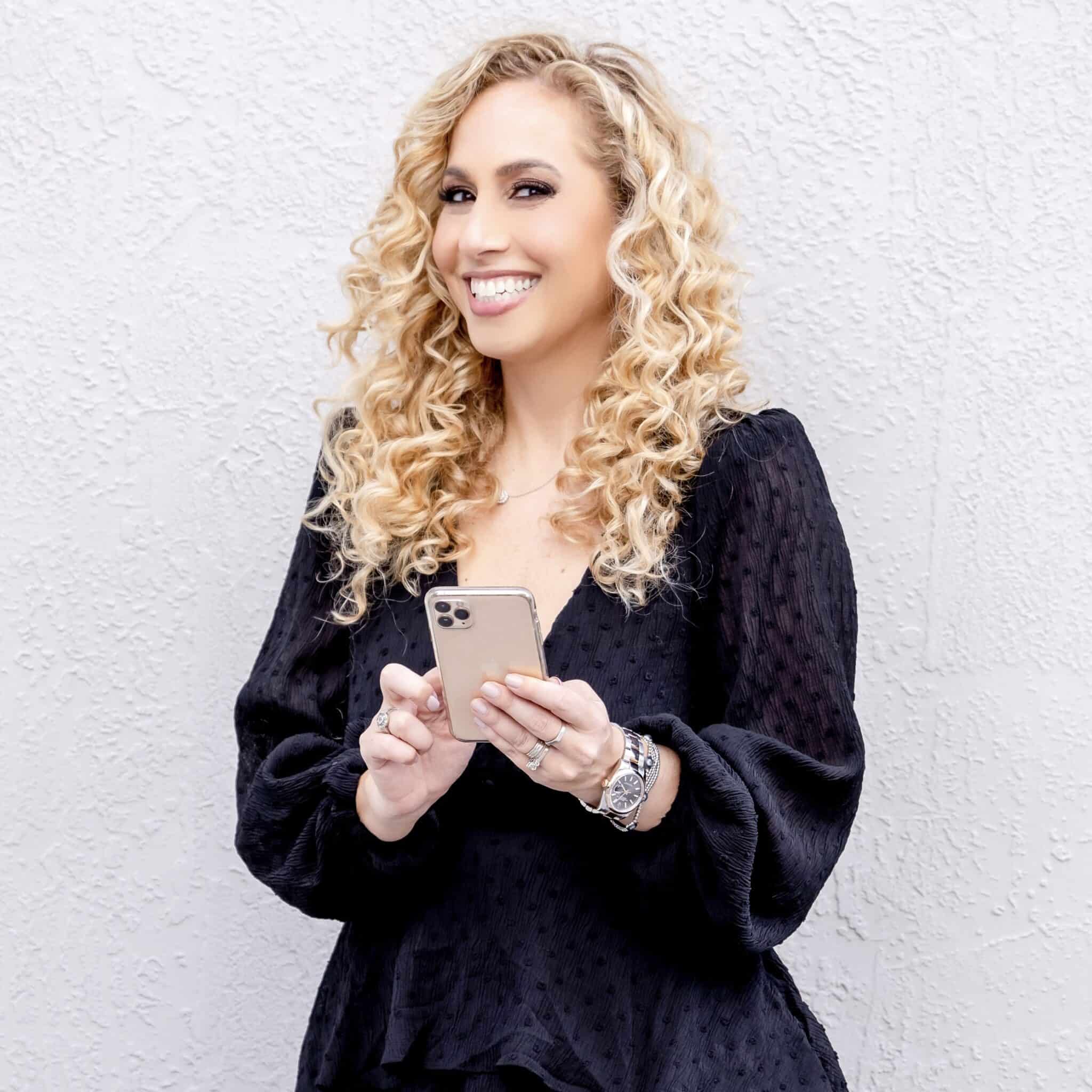 As one of the top bilingual Latina influencers and a pioneer in the blogging community, Jeannette Kaplun has taken her expertise from digital to broadcast to print media. She has achieved what few have done: seamlessly navigate between general and Hispanic market television shows, including Dr. Oz, Good Morning America, The Steve Harvey Show, The Chew, Today Show, Despierta América, CNN En Español, Un Nuevo Día, El News Café, Acceso Total, Viva la Familia, and Todobebé.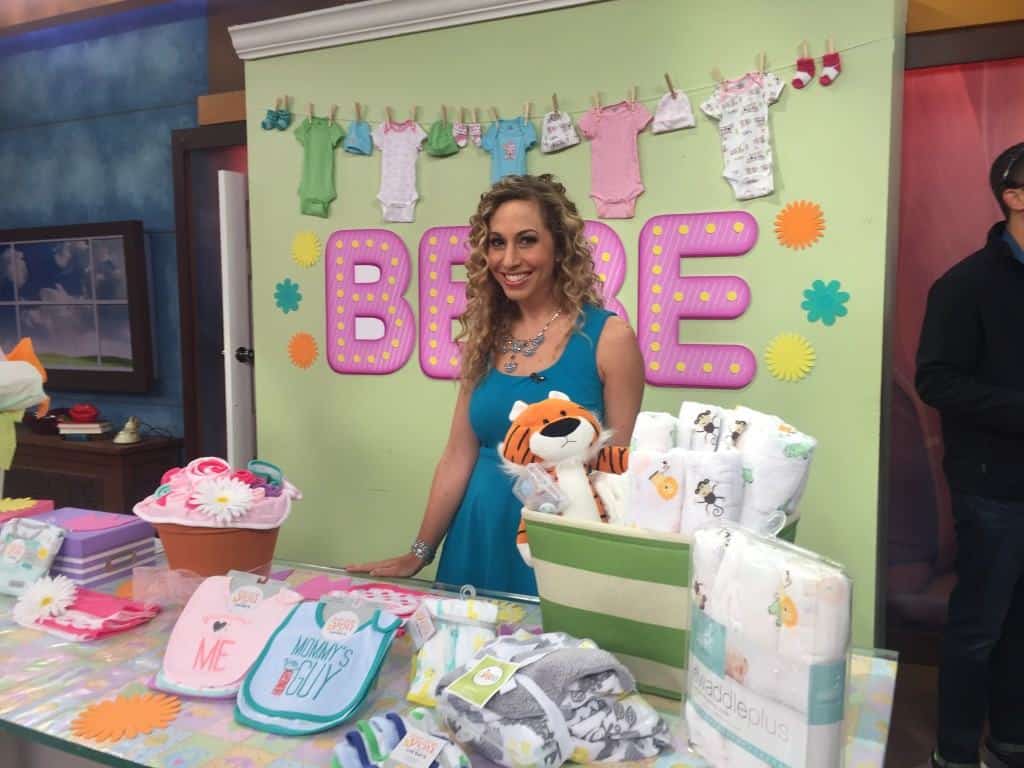 An award-winning bilingual journalist, spokesperson, TV personality and internationally recognized parenting writer, Jeannette Kaplun has over 20 years of experience on TV, radio, online media and as a published author.
She also serves as Special Advisor to The Bank of America Institute for Women's Entrepreneurship at Cornell and was included in the Forbes #Next1000 2021 list.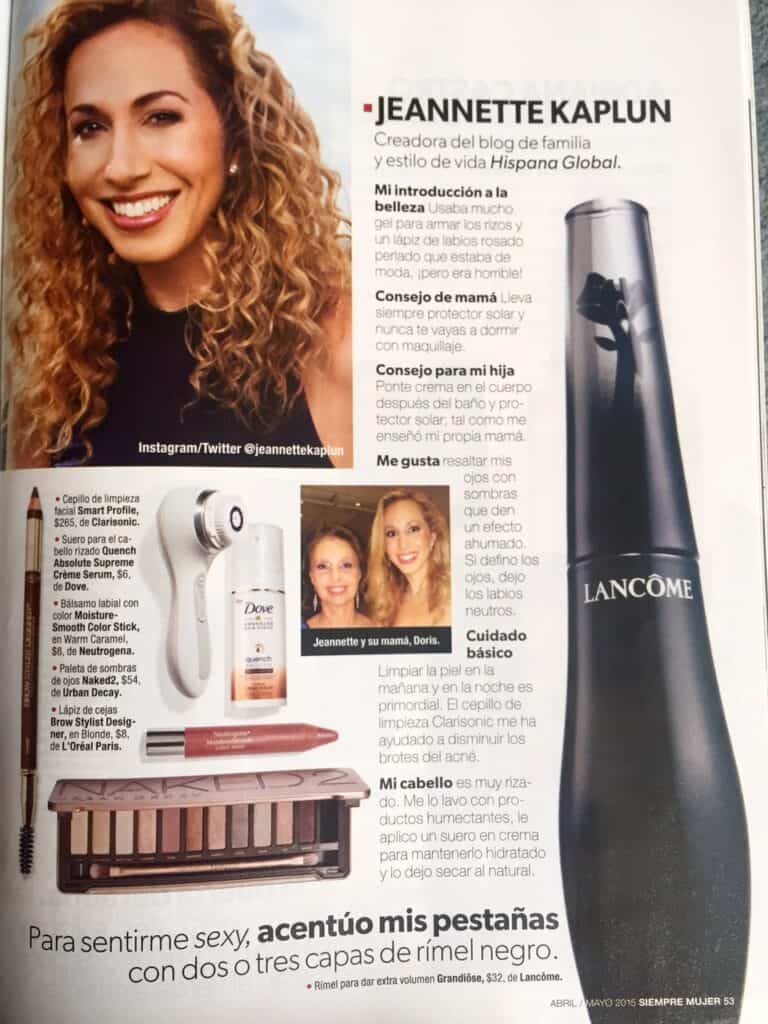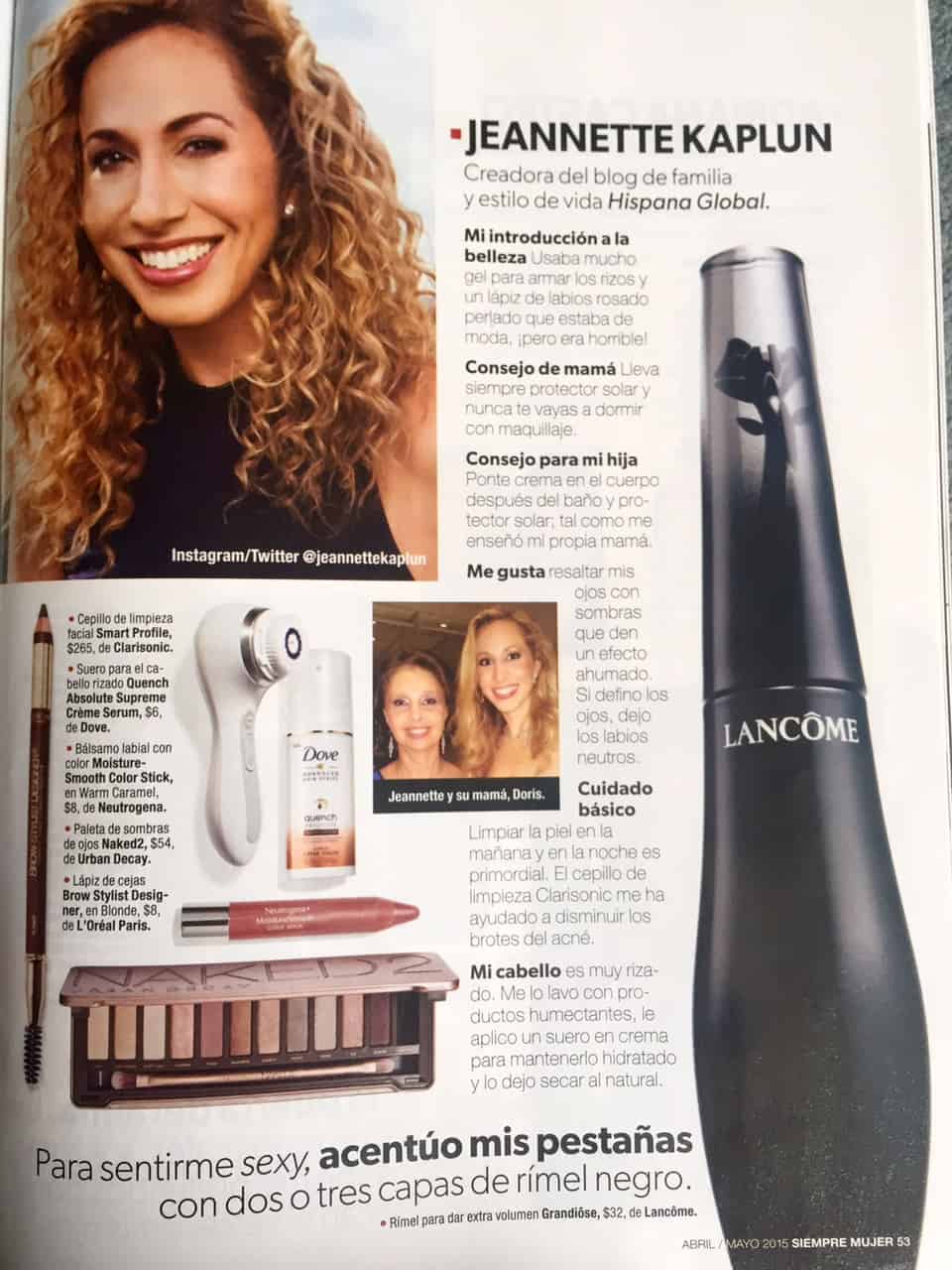 Born in El Paso, Texas, and raised in Chile, Jeannette has lived in Miami with her husband, son and daughter for over 20 years. She's been recognized by People en Español, mom.me, Siempre Mujer, People and LATISM for her pioneering work as a content creator and was named one of the top 100 women leaders by "El Mercurio" newspaper in Chile. Most recently she won the 2021 Iris Award in the Instagram of the Year category.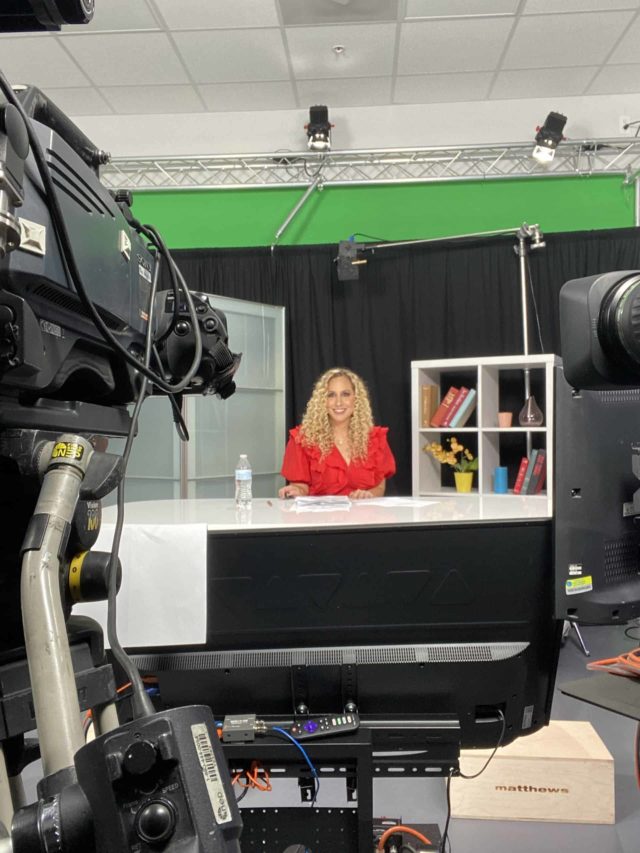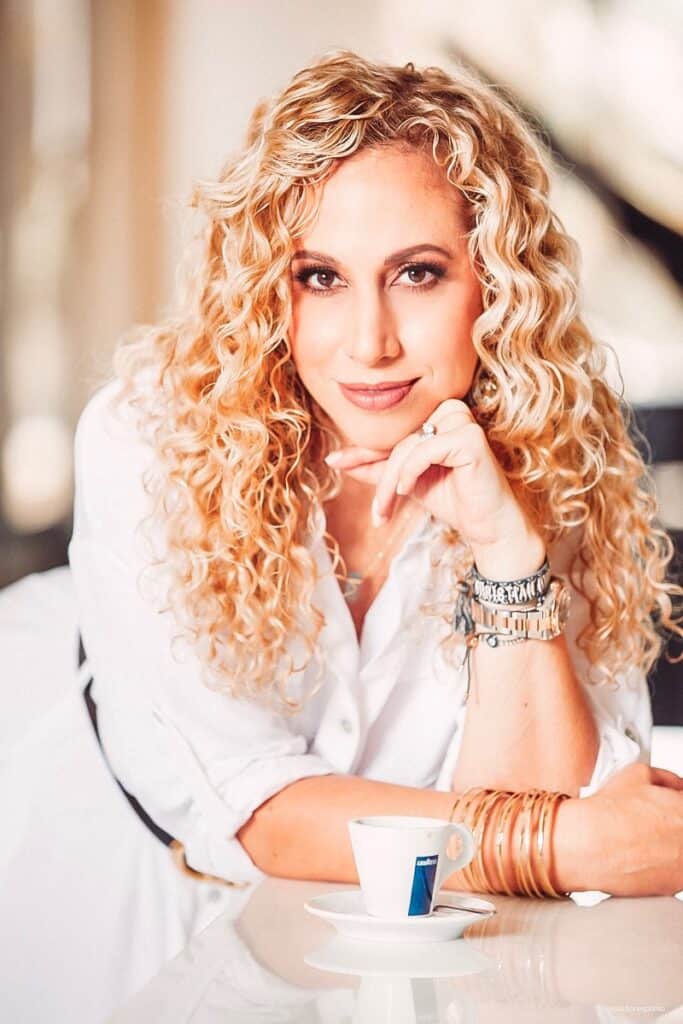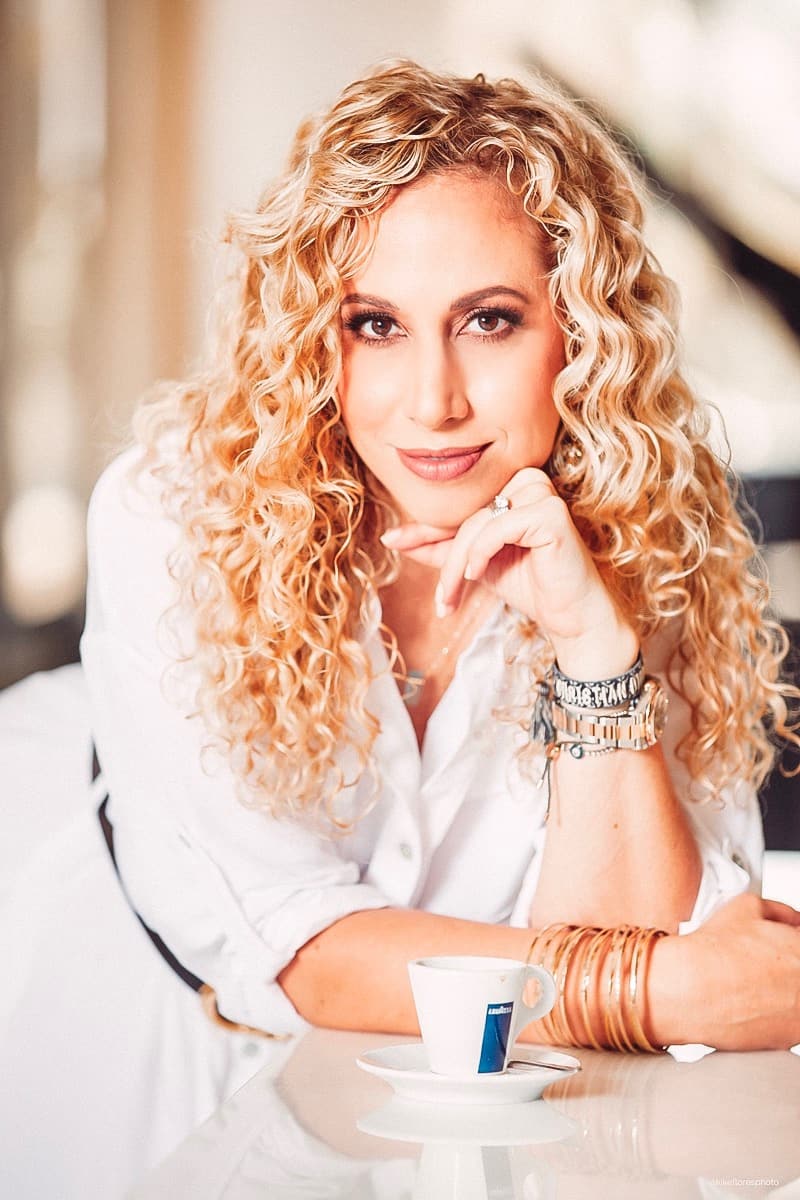 She was named one of mom.me's top 50 mom bloggers in 2014 and is frequently interviewed about parenting, self-esteem, and entrepreneurship. Jeannette was named one of Telemundo's Mujeres Imparables and in 2022 was distinguished as one of South Florida's top Latinas by Mujeres Brillantes.
Jeannette is equally comfortable working in English and Spanish, both on TV and as a writer. In 2012 she launched her bilingual platform for Latinas, Hispana Global, where she shares tips about parenting, beauty, fashion, travel, technology and food.
In addition, Jeannette is the author of Todobebé: Todo lo que necesitas saber para el primer año de tu bebé (Rayo, 2006), and has written for Babble, Ser Padres magazine, LatinaMom.Me, Moms Clean Air Force and other outlets. She was featured on LeanIn.org as well and is a former FAAR National Advisory Board Member and BlogHer Community Advisory Board Member.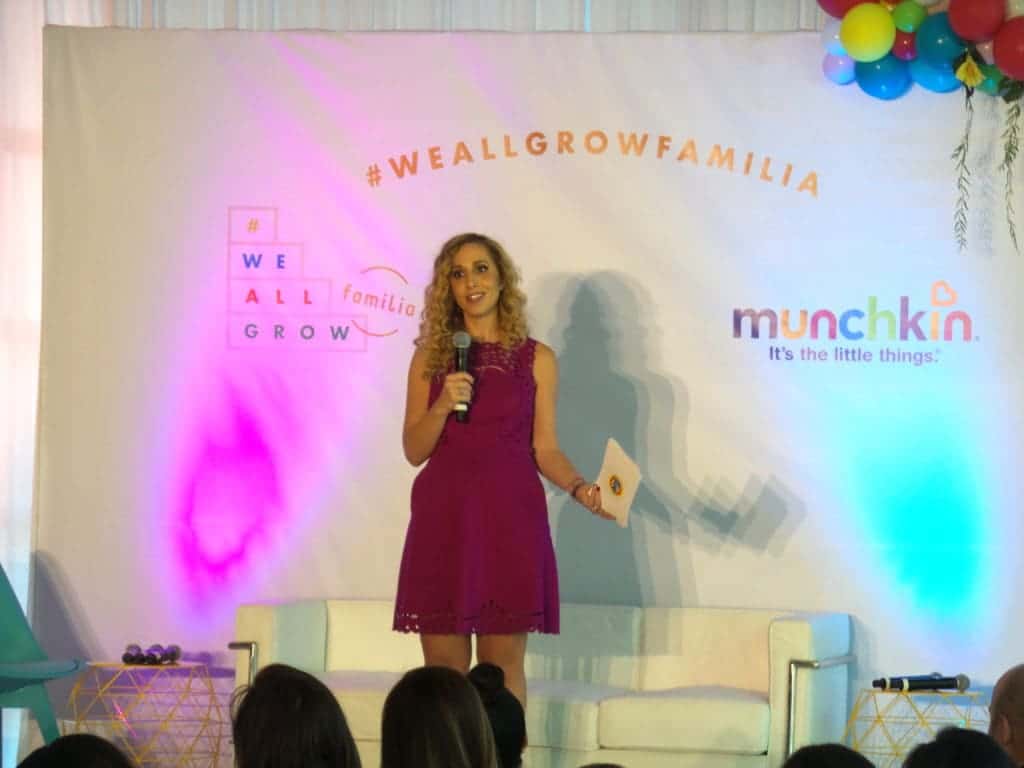 In 2011 Jeannette won LATISM's Best Parenting Blogger award and in 2002 was named as one of the most influential Hispanic journalists by the Hispanic Media 100. She was a finalist for the Tecla Awards, nominated for the Iris Awards as Web Personality of the Year, the 2013 SXSWi Revolucionario Awards and LATISM awards in the best parenting blogger and best bilingual blogger categories. She is known as one of the leading Latina bloggers in the US. She was invited to the White House as part of LATISM's Top Blogueras Retreat and Let's Move with First Lady Michelle Obama. She began blogging about her pregnancy and motherhood in the early 2000's, which makes her a true pioneer in the Latino/Hispanic blogging world.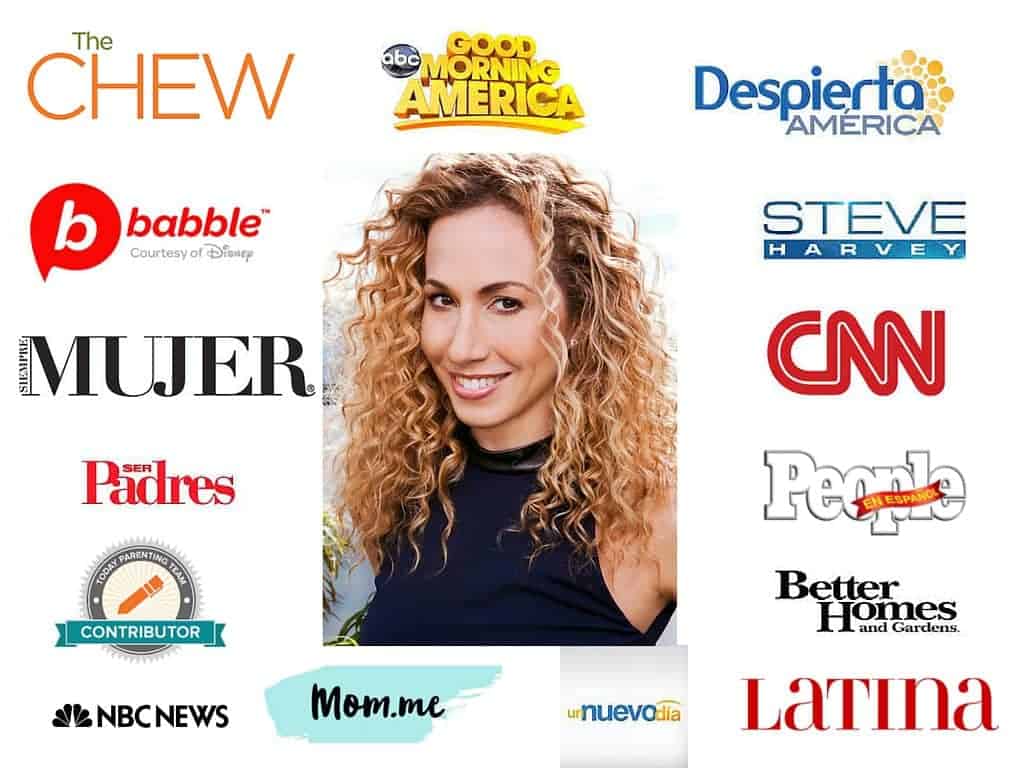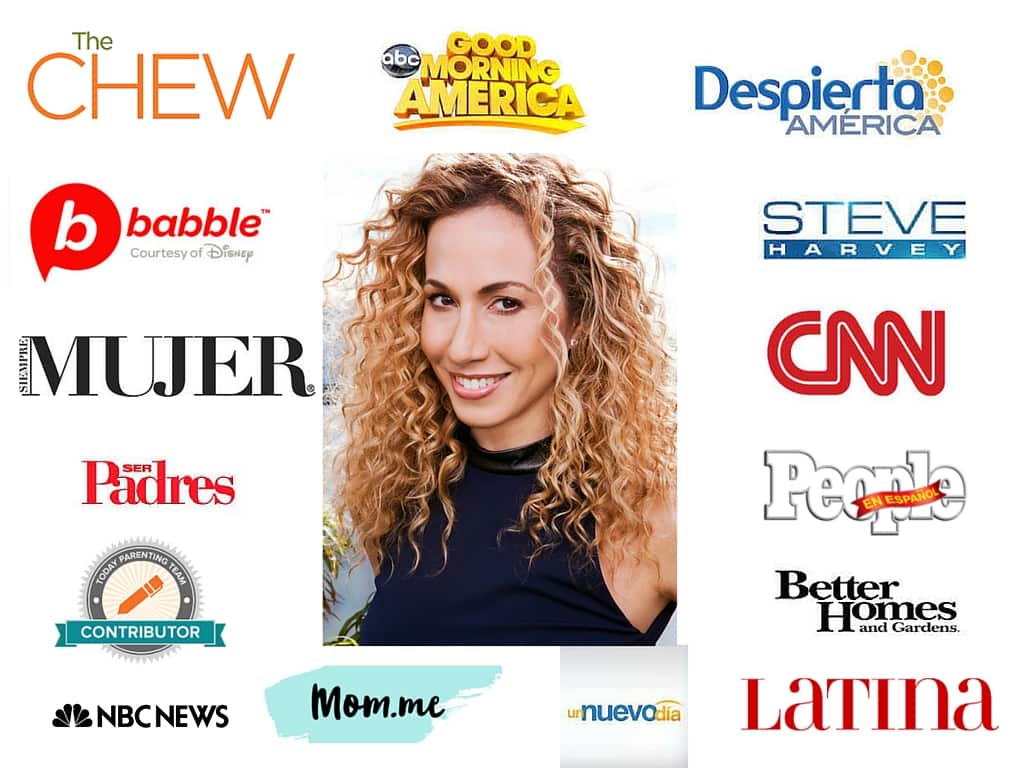 A former Save The Children Fellow and UN Social Good Fellow, she has also been a speaker at major conferences throughout the US, Mexico and Chile regarding content, social media, social good, entrepreneurship, work/life balance and online communities, including BlogHer, Blogalicious, WeAllGrow, Portada, AHAA, EVO, LATISM, Blissdom, Hispanicize, Social Media Week Miami, SheStreams and SheCon. In May 2013, she was a guest speaker at the UN Foundation's Mom+Social Global Summit and also moderated the Global Voices keynote at Mom 2.0 Summit.
In 1999, she cofounded Todobebé, and for 13 years served as Chief Content Officer. Jeannette co-hosted the Emmy-nominated Spanish-language network TV show ¡Viva la Familia! de Todobebé for four seasons on Univision and the also Emmy-nominated show Todobebé on Telemundo for four years. In 2010 the company received Portada's Hispanic Digital and Print Media award as Top Content Provider to Hispanic Audiences and in 2006, the Canyon Ranch Institute Prevention Pioneer Award.
In November 2012, Jeannette was one of the hosts for the Climate Reality Project's live broadcast 24 Hours of Reality: The Dirty Weather Report, in which she interviewed Nobel Prize laureate and former Vice President Al Gore.
Jeannette has been on Dr. Oz, The Chew, Good Morning America, Despierta América, Un Nuevo Día, the Father Albert show, CNN Latino, CNN Radio, NBC 6 In The Mix, Vogue en Español, People en Español, Vanidades, Buen Hogar, Selecciones, Ser Padres, Latina, Kena, Rumbo, La Opinión, Associated Press, Cox Newspapers, Vista Magazine, Sun Sentinel, the Miami Herald, Revista Mujer, TV y Novelas, Quién, Hola, Bloomberg Radio, Caracol Radio, Revista Clara, Revista Siglo XXI, Revista Detalles, El Gordo y la Flaca, Cada Día, El Tiempo, Delicioso, Revista del Domingo and NBC Latino, among other media outlets.
Previously, Jeannette co-hosted the Discovery Channel Latin America/Iberia's technology show Vida@Linea for four years and was a TV news reporter for Channel 13 in Chile.
Brands Jeannette Has Worked With
As spokesperson, brand ambassador and blogger she has worked with brands such as Amazon, Disney, Tide, Dove, Axe, General Mills, Embassy Suites, Pond's, Target, Downy, Huggies, Pull-Ups, Pantene, Olay, Covergirl, Orgullosa, Claritin, Wyndham, The Children's Place, Hasbro, Kleenex, Walmart, Quaker Oats, V8 Splash, Johnson & Johnson, Neutrogena, Gallo Family Vineyards, Mary Kay, Celltrient, BJ's Wholesale Club and other clients.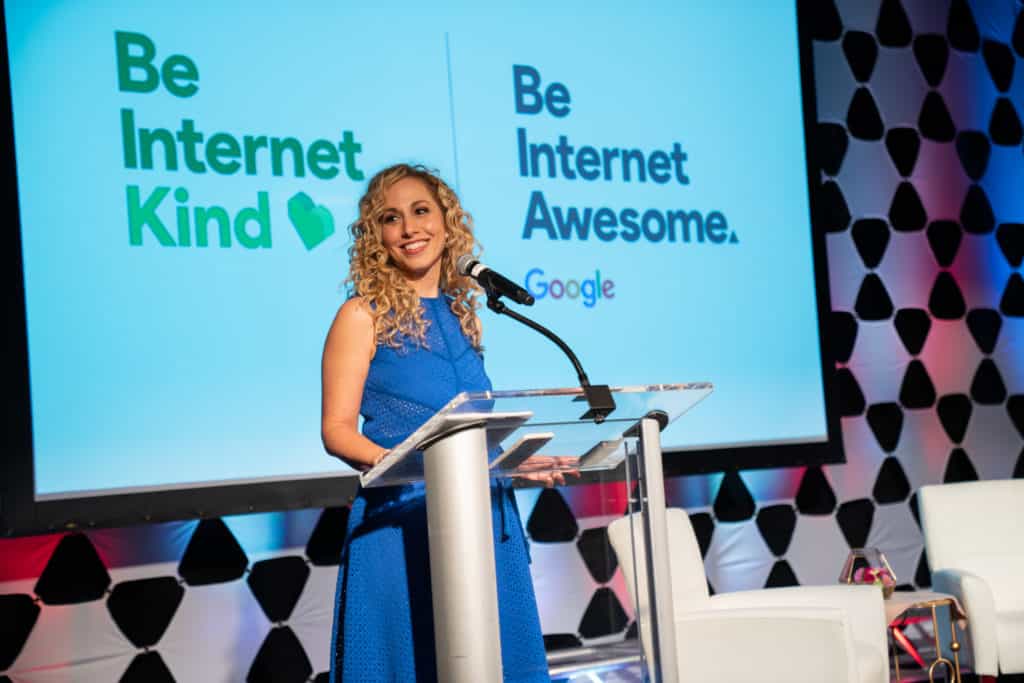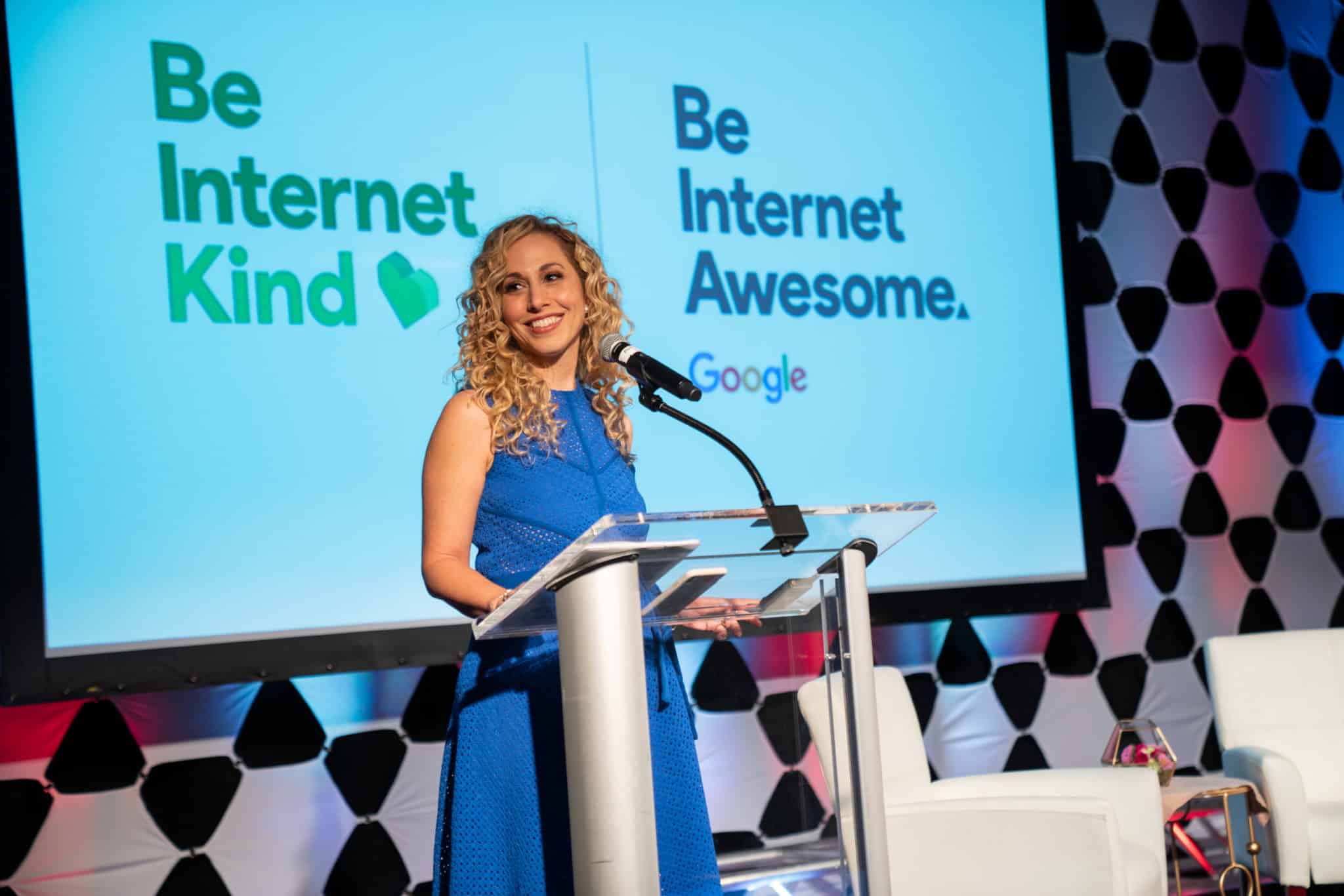 Jeannette lives in Miami, FL with her husband, two children, and her beloved dog Snoopy.
In addition, she wrote the foreword to the book "Bilingual is Better" by Ana Flores and Roxana Soto (Bilingual Readers, 2012).
Follow her on Instagram, Twitter, TikTok, Pinterest or connect with her through her personal Facebook page.
About Hispana Global
Hispana Global was founded in 2012 by Jeannette Kaplun, an award-winning parenting author, TV personality and content creator. Its mission is to help women be, feel and do their best, especially Latinas. Hispana Global was born out of a need for bilingual lifestyle content for Latinas ages 30-55.
Its main channels cover food, travel, parenting, beauty, and Disney topics. It has gained media coverage on Univision, Telemundo, CNN en español, CNN, Forbes and other important outlets.
For more information, email us at [email protected].
For information en español, haz clic aquí.
How we can work together
Here are a few ways we can work together:
Sponsored blog posts
Sponsored videos
TV integrations
Speaking engagements with custom keynotes
Local events
Brand spokesperson
Blingual Satellite Media Tours (SMT's)
Custom content production
Hispanic market consulting
Mistress of Ceremonies
Jeannette is fully bilingual in English and Spanish, which allows her to host live events for the Hispanic community, deliver custom keynotes in both languages, and serve as consultant when you need to make sure your campaign will resonate with Latinas.