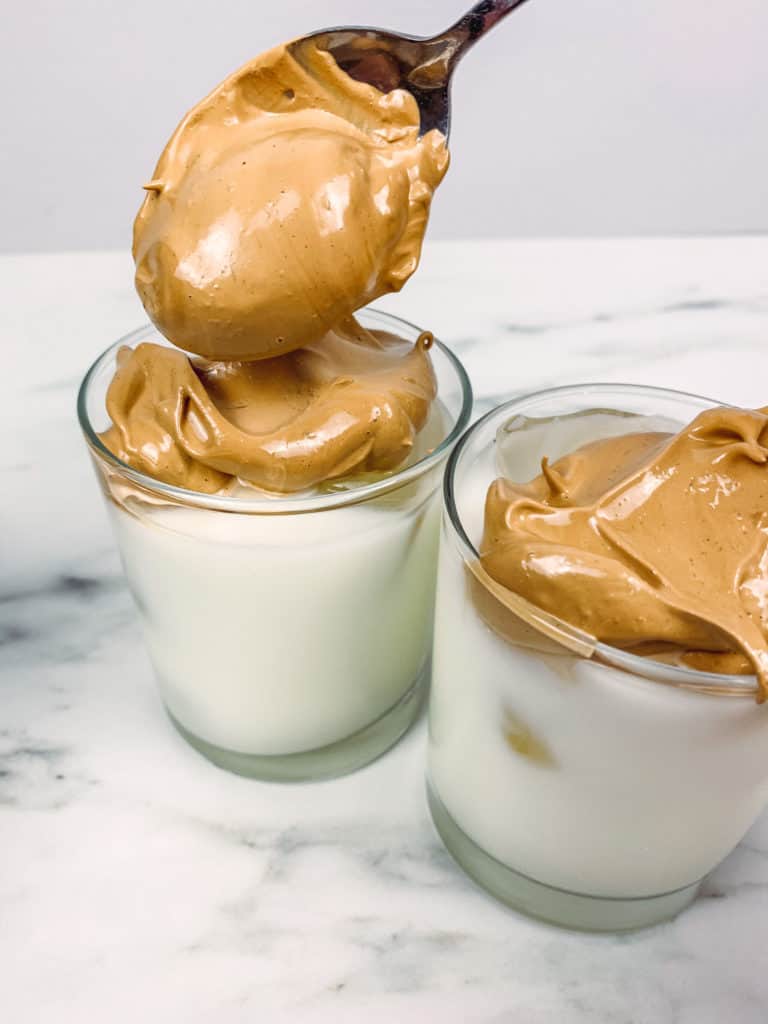 By now you have probably seen the whipped coffee trend all over the Internet. It's truly a treat for coffee lovers and will give you a sweet pick me up in just a few minutes. My friends from Argentina have been making this café batido for years and they are quite amused it's taken the world so long to catch on.
What is Dalgona coffee? South Korean trendsetters named this coffee drink after a popular local toffee found in their local street shops. The color and texture of this caffeinated drink really resembles that spongy toffee. The #DalgonaCoffee tag is tremendously popular on TikTok and Instagram.
The easiest way to make Dalgona or whipped coffee
Makes 2 servings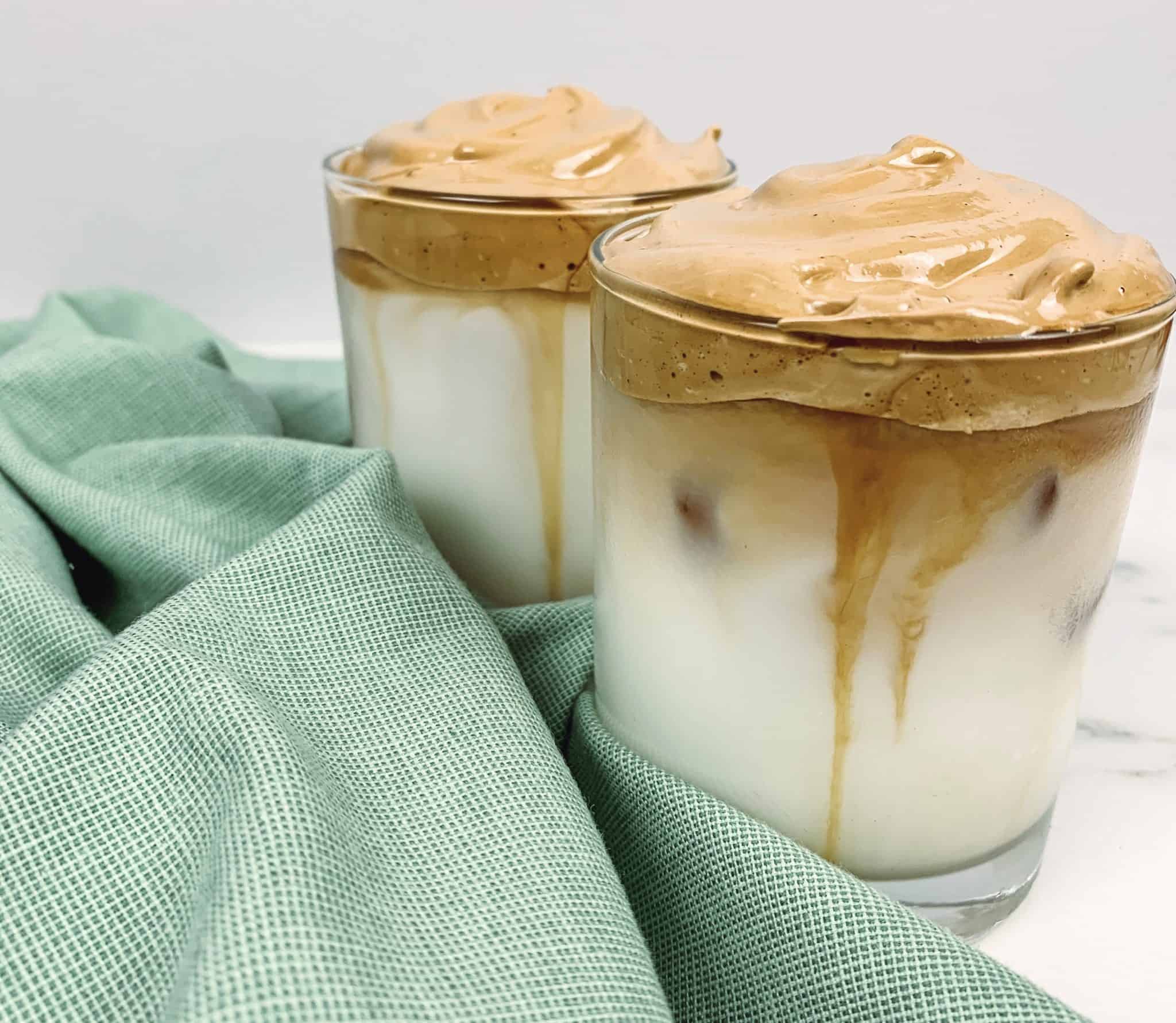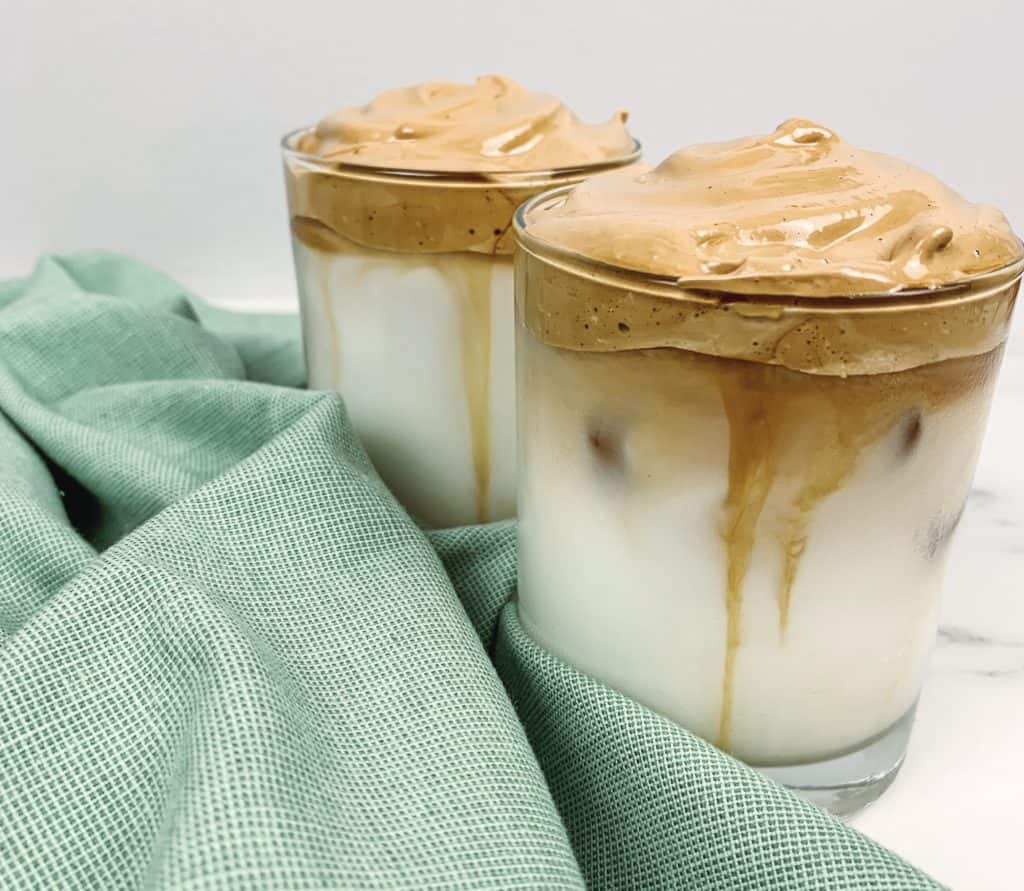 Ingredients:
4 tbsp of instant coffee (like Nescafé)

4 tbsp sugar

4 tbsp hot water

Milk of choice

Ice cubes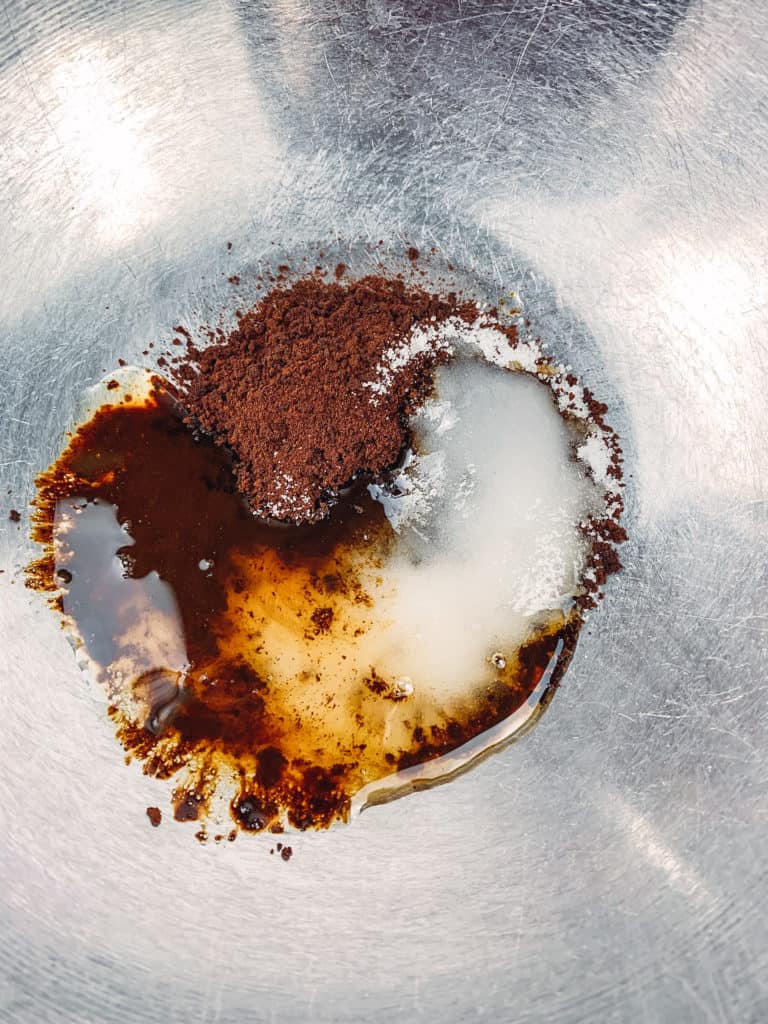 Instructions: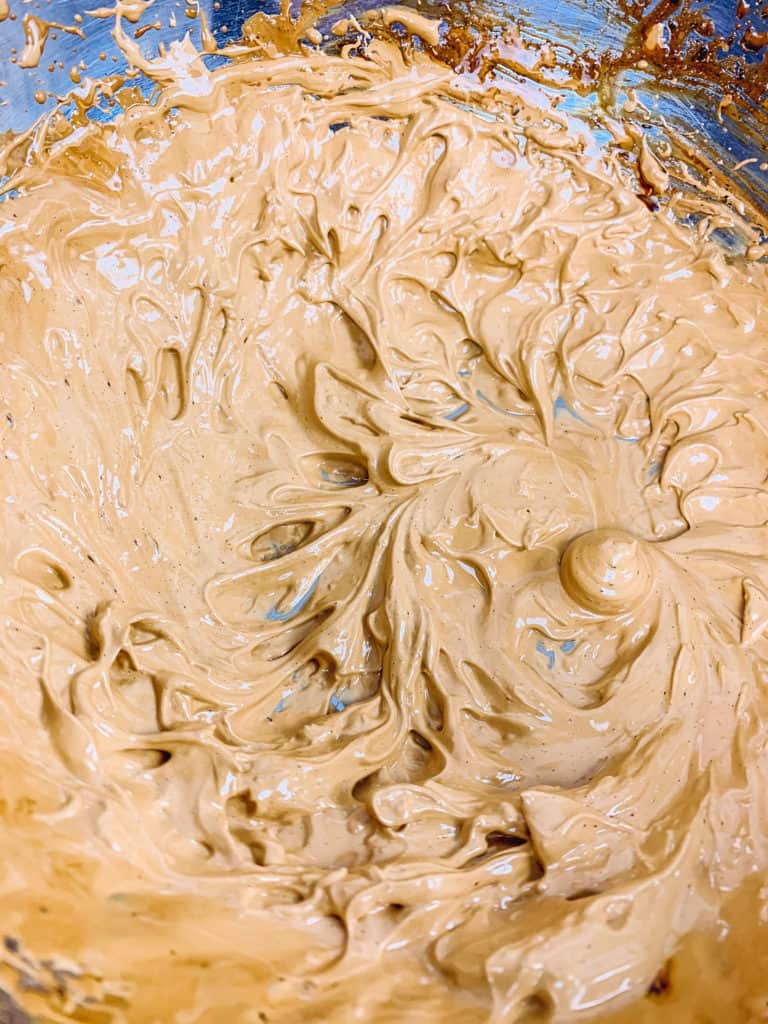 Whisk together instant coffee, sugar, and hot water until peaks are formed. You can also use a hand mixer.

Fill a glass with ice cubes and top with milk of choice.

Put one or two scoops of the whipped coffee mixture on top of your milk of choice.

Serve and enjoy!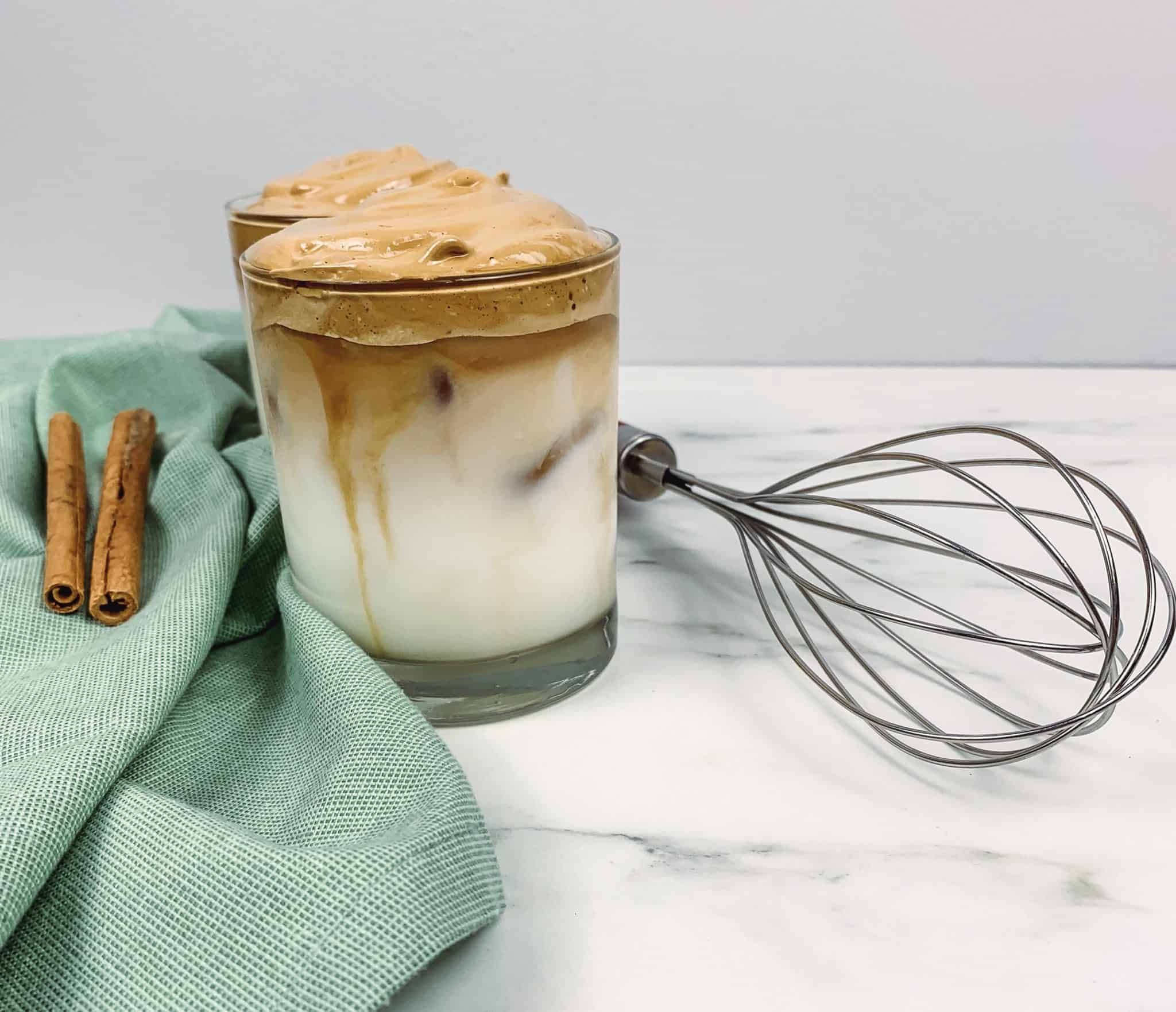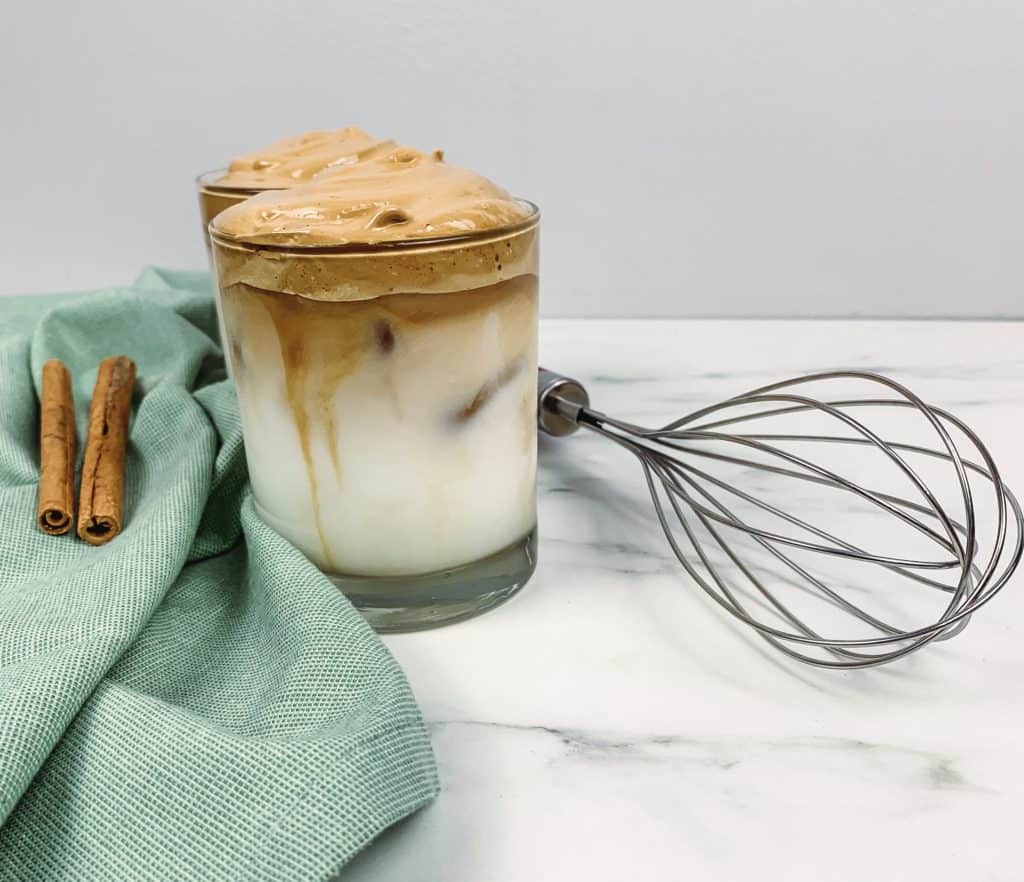 Yield: 2 servings
How to make Dalgona or whipped coffee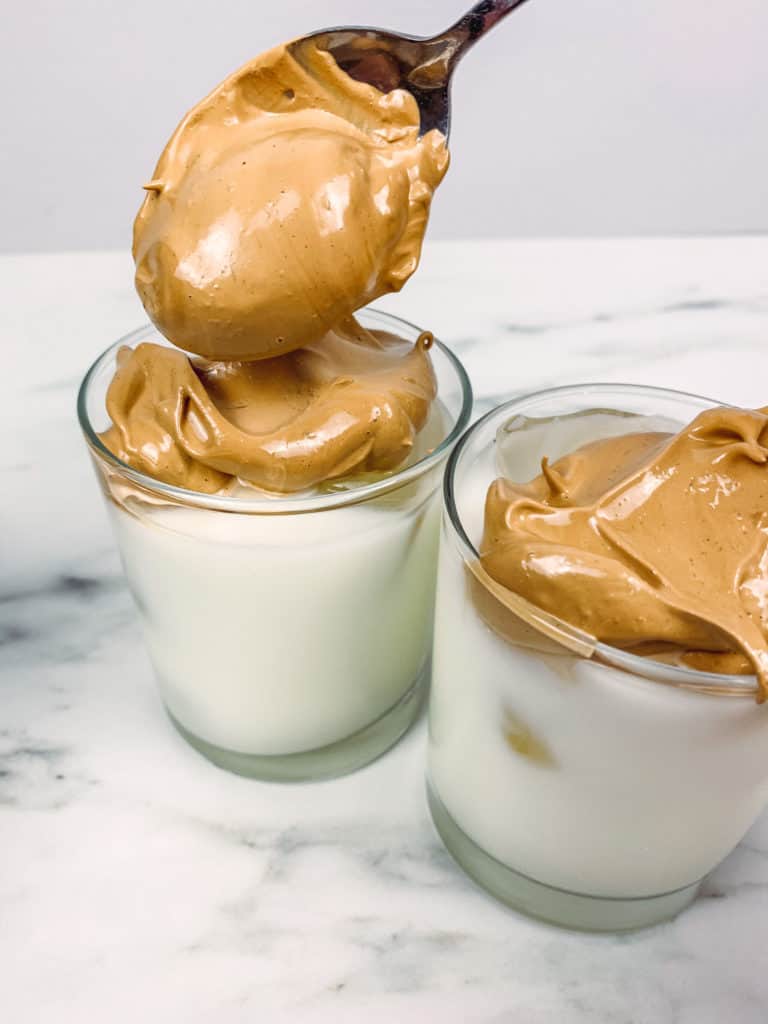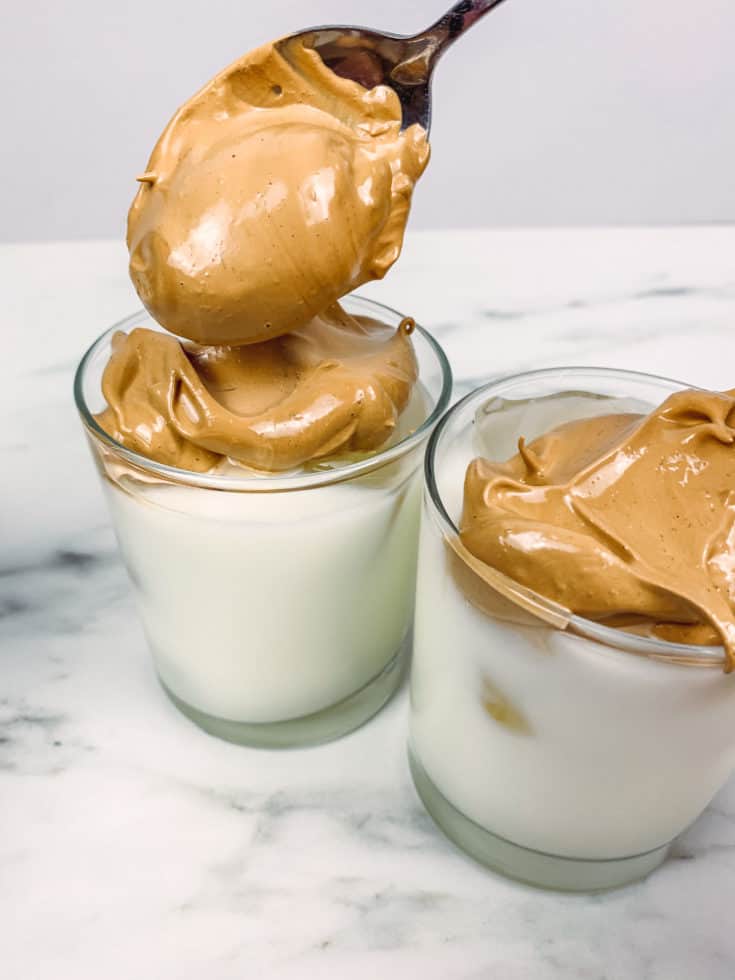 Prep Time 5 minutes

Total Time 5 minutes
Ingredients
4 tbsp of instant coffee (like Nescafé)
4 tbsp sugar
4 tbsp hot water
Milk of choice
Ice cubes
Instructions
In a small bowl add coffee, sugar and hot water.
Mix or whisk until coffee mixture changes colors and gets a whipped cream consistency, around 3 minutes.
Fill cups or mugs with ice cubes and your milk of choice.
Spoon whipped coffee on top of iced milk.
Tips:
Try stirring your dalgona coffee with a cinnamon stick to add an extra kick of flavor.

Make your own mocha whipped coffee by adding one tablespoon powdered cocoa to the dry ingredients before whisking or whipping.
My favorite? Add a teaspoon of vanilla extract before mixing or whisking.
Let me know if you end up making this easy coffee recipe!