Chocolate Dipped Strawberries You Can Make In Minutes
Chocolate dipped strawberries are one delightful treat.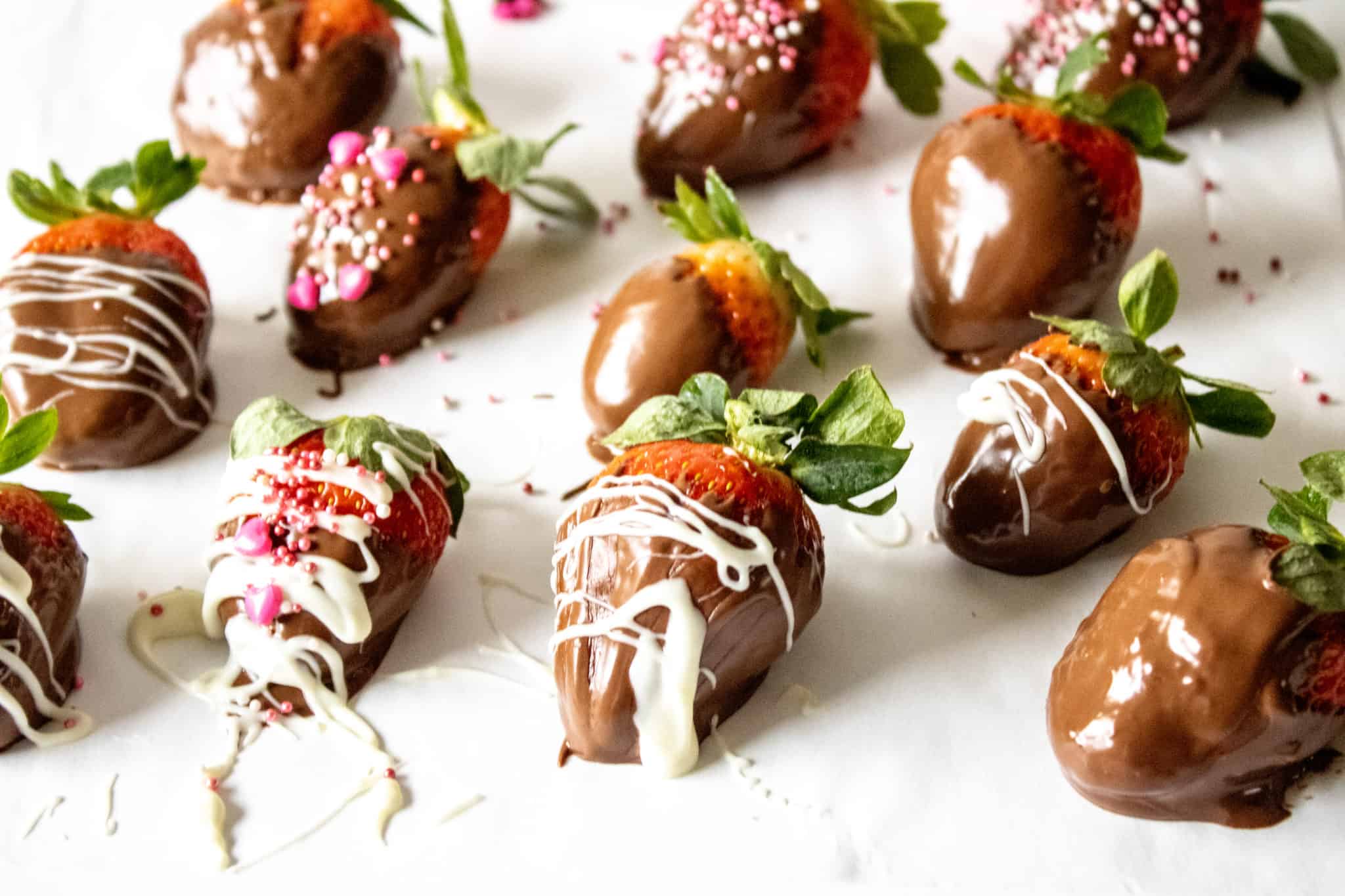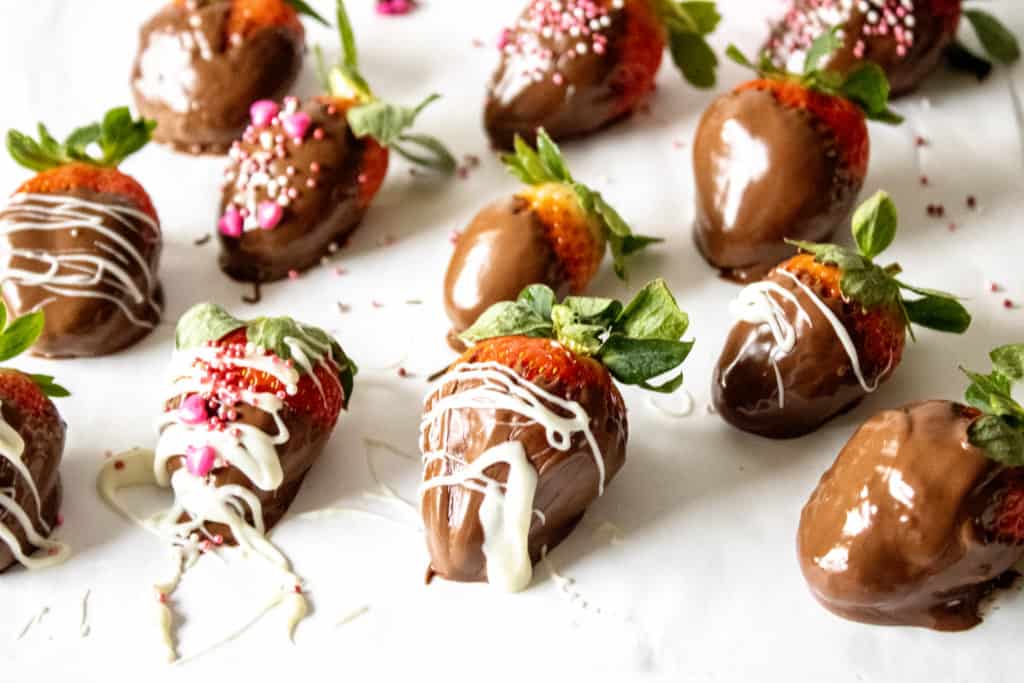 They also seem so fancy yet are delightfully simple to make. Just one warning, though. Once you learn how to make chocolate covered strawberries, you might become addicted to them!
My trick whenever I make them with coconut oil is to chill the berries after they are dipped to help them set. It makes a huge difference.
Quick Chocolate Dipped Strawberries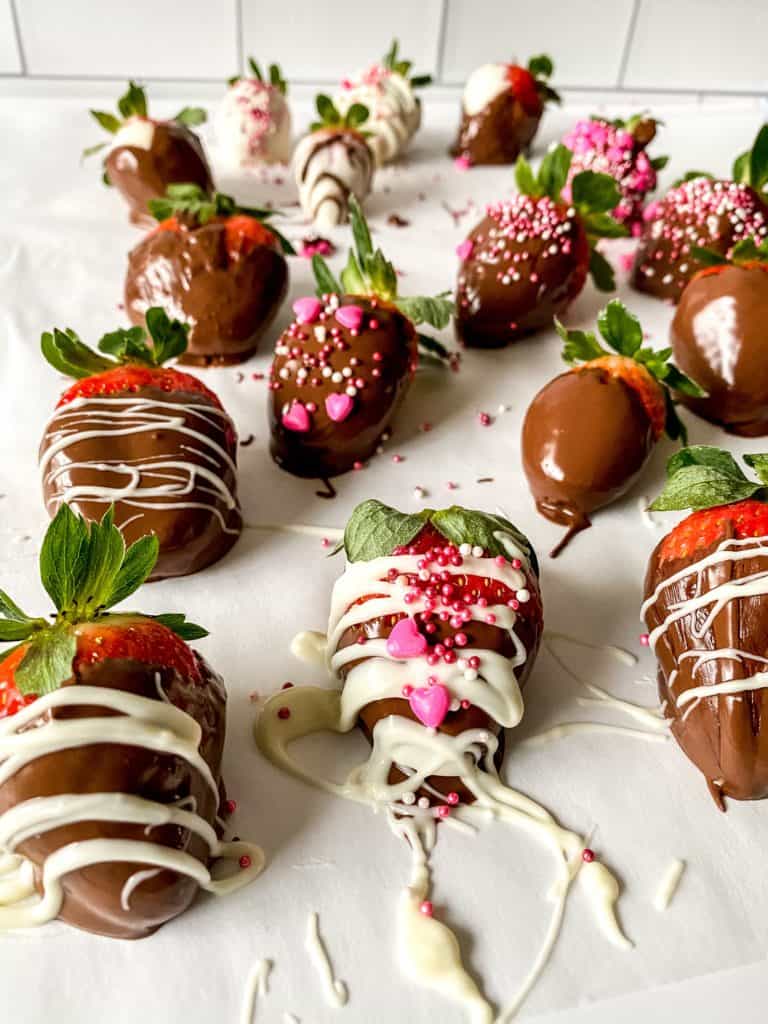 Ingredients:
1 pack fresh strawberries
8 oz white chocolate
8 oz milk chocolate chips
Instructions:
Rinse strawberries, lay out on paper towels and pat them dry before starting.
Add chocolate to a glass measuring cup or microwave safe bowl. Microwave for 60 seconds.
Using a spoon, stir or poke the chocolate to see if it has started to melt.
Return to the microwave and melt in 30 sec increments, stirring after each time. Add ½ tsp vegetable oil or coconut oil, to help thin out the chocolate just a little. Once your chocolate flows off the spoon you are ready to dip.
Dip the strawberries into the chocolate coating as much or as little as you'd like.
Place on a parchment lined baking sheet. Add sprinkles immediately
Allow berries to fully set before serving. Pro tip: Use cupcake liners to serve your chocolate dipped strawberries so they absorbs any fruit juice.
Store in an airtight container in the fridge.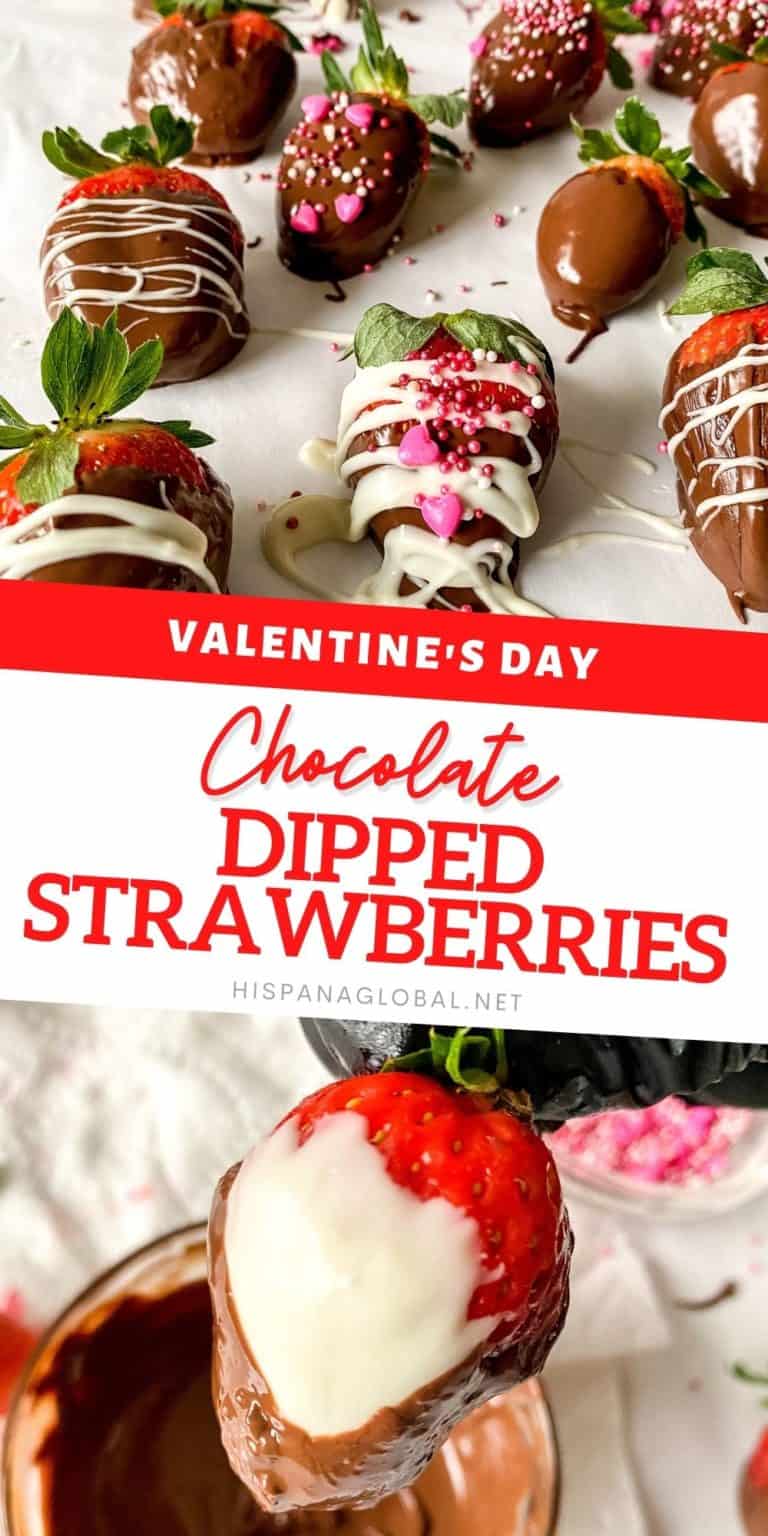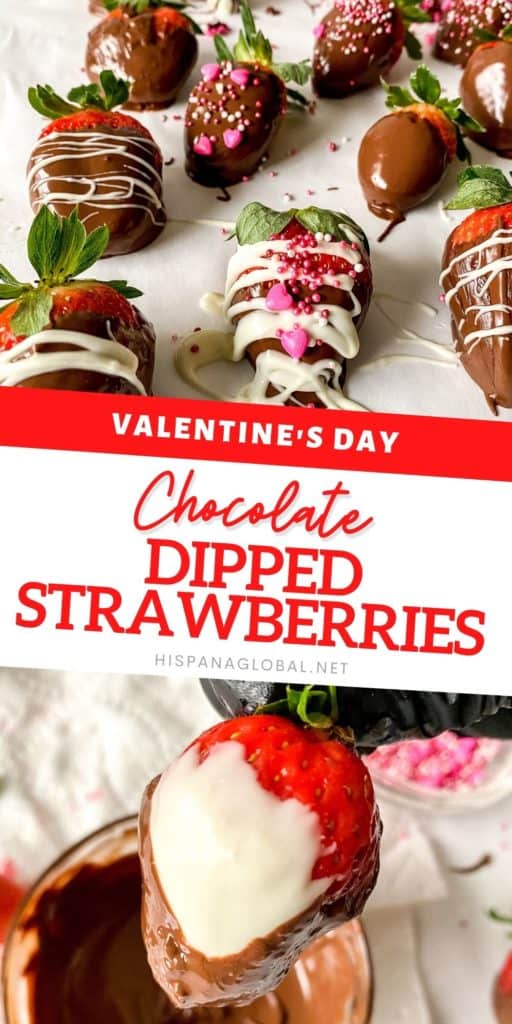 More delicious recipes and ideas for Valentine's Day