The dulce de leche flan is a true Latin American delight. This caramel custard made of milk, eggs and sugar, has a dense consistency thanks to the dulce de leche.  Bonus? This dessert is rich in protein, thanks to the eggs and milk.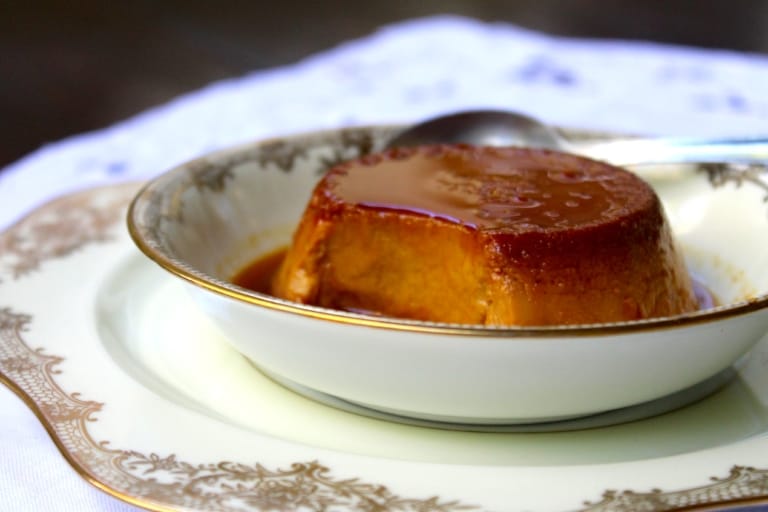 The flan is a crowd pleaser and very easy to prepare. It is important that you be very careful when preparing and pouring the caramel that coats the flan. If you're going to make the flan in individual ramekins, use a small pot to make the caramel by heating sugar until it melts and changes color. If you're going to make it in a "flanera" or special mold, then you can make the caramel in there. In any case, once the flan is cooked, it is best to let it cool for about four hours, or overnight, in the refrigerator.
Here's my recipe for this delicious flan.
Dulce de leche or caramel flan recipe
Dulce de leche flan
Author:
Enriqueta Lemoine
Prep time:
Cook time:
Total time:
Delicious caramel or dulce de leche flan
Ingredients
1 cup sugar
2 cups of milk
1 can of dulce de leche, 13.4 oz
8 eggs
Instructions
Preheat oven to 350 F.
Make the caramel in a pot over medium heat; melt the sugar until brown.
Pour the caramel and coat the ramekins or molds.
In a blender mix the milk, eggs and dulce de leche. Pour the mix into the ramekins, mold or flanera.
Put the ramekins in a deep dish or tray. Add water to the tray and cover with aluminum foil. This way the custard will cook as if in a double boiler.
Bake for 50 minutes. If using small ramekins, reduce time to 40 minutes.
Remove from oven and allow to cool.
Chill in the fridge for 4 hours.
Remove from the ramekins or mold before serving.
Thanks for sharing this recipe on 
Pinterest
. Let me know if you loved this Hispanic dessert as much as we do!
En español: Rica receta de flan de dulce de leche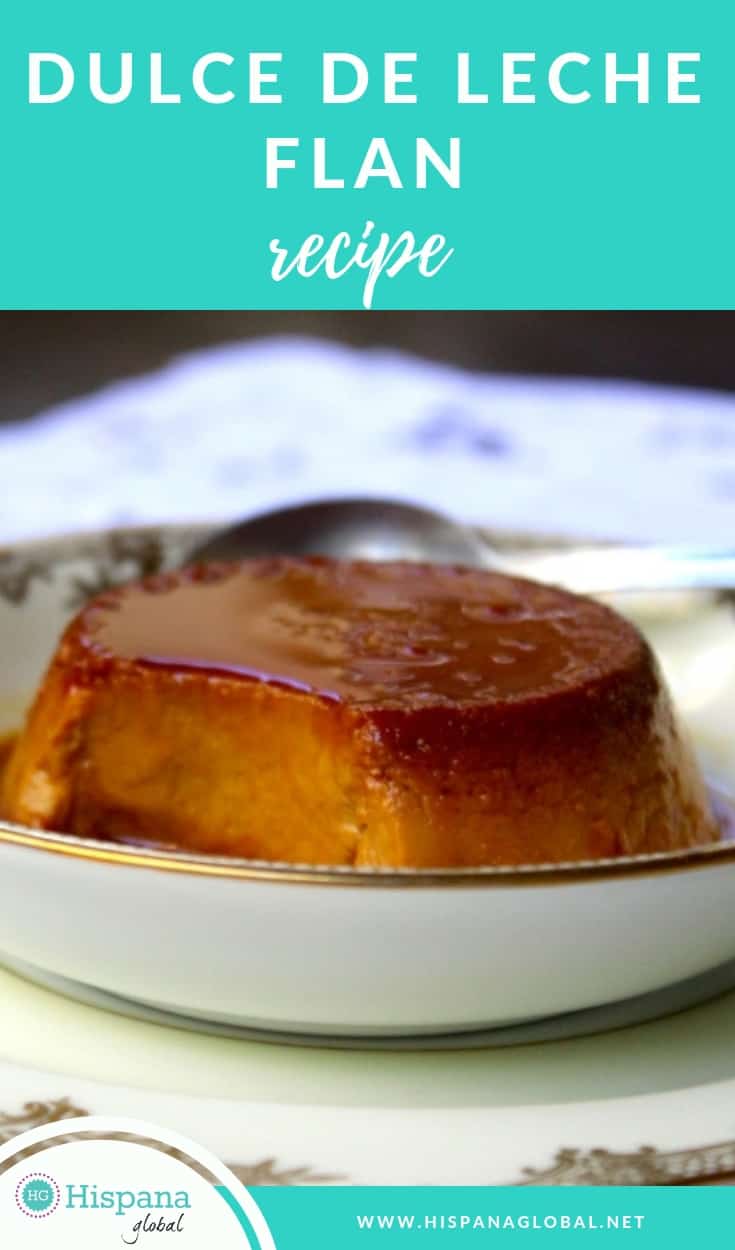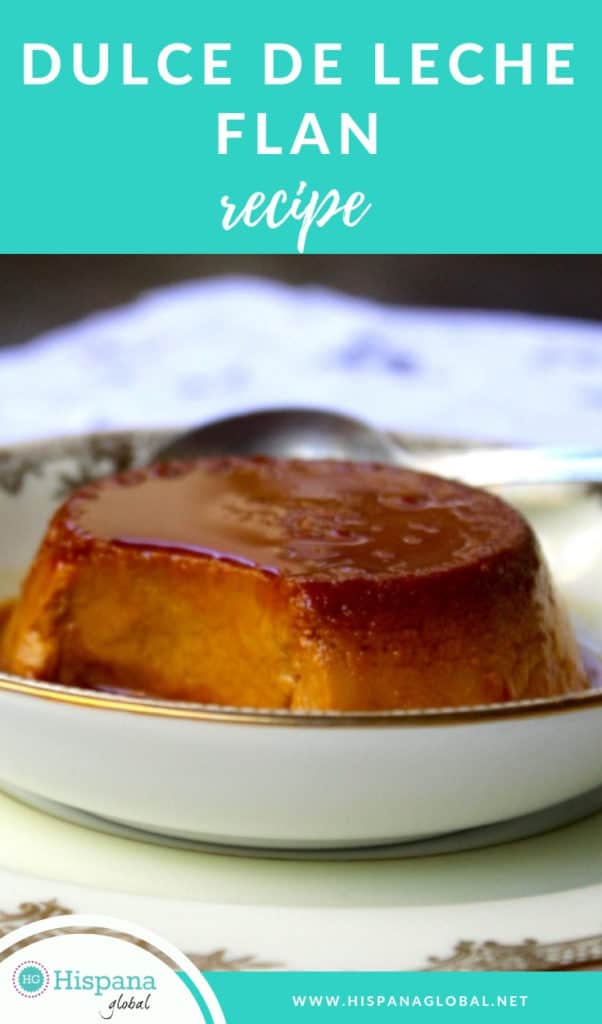 More yummy recipes