These sugar cookies are unbelievably easy to make. Better yet? Despite this recipe's name, it calls for only a small amount of sugar. This is on purpose, in case you or the kids want to decorate them or use icing on them. They are delicious on their own, but they are a wonderful homemade Christmas gift if you add festive touches like red and green icing or colored sugar sprinkles.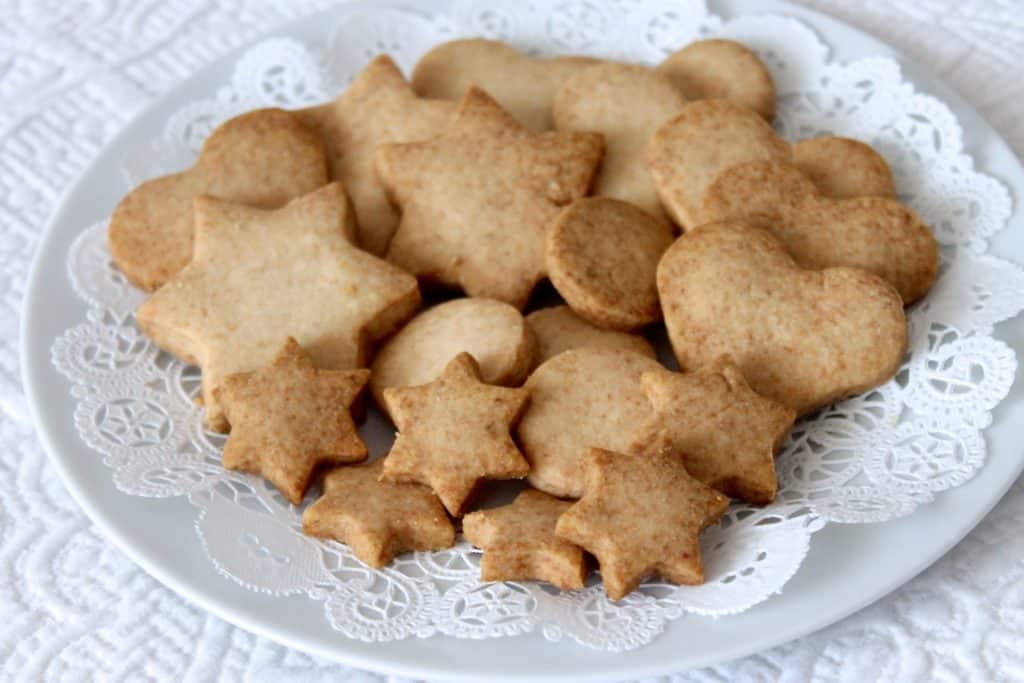 To gift these cookies, I suggest packaging them in a small festive tin or use a cellophane bag with a pretty bow. You or your children can give these delicious packages to teachers, classmates, co-workers, friends, uncles and grandparents, because nobody can resist these sugar cookies.

Baking with your kids is also a great rainy or snowy day activity. Since these sugar cookies only require three ingredients, you don't need fancy supplies, either.
The Easiest Sugar Cookies Recipe
Sugar Cookies
Author:
Enriqueta Lemoine
Ingredients
1 stick (8 tablespoons) salted butter
1 cup all purpose flour
2 tablespoons of sugar
Instructions
Allow butter to soften 20 minutes before you start making the cookie dough.
Preheat oven to 250F.
In a food processor mix all the ingredients together. Process until you have a soft dough.
Make a circle with the dough and cover with plastic wrap. Chill in the fridge for 15-20 minutes.
Use a rolling pin to flatten the dough.
Use cookie cutters to cut the dough and place each cookie on a baking sheet.
Collect all dough leftovers, roll and flatten with the rolling pin.
Cut more cookies and repeat the process until you are out of dough.
Bake for 15 minutes or until cookies begin to look golden.
Retira del horno y deja enfriar completamente antes de servir.
These cookies will last a week in a sealed container. .