5 Great Foundations For HD TV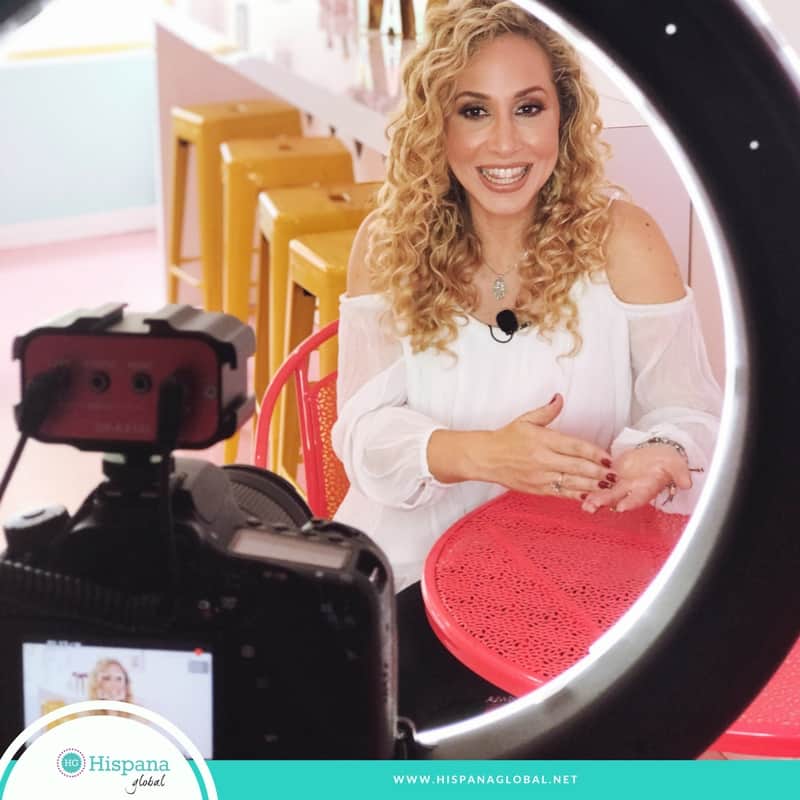 HD TV or high definition television is here to stay and requires precise makeup application so you look your best. It has such high resolution that all flaws appear magnified, so makeup needs to be extremely well blended. Personally, I also prefer a matte look, so I avoid shimmer whenever I have a TV appearance. Another tip: avoid too much powder when doing your makeup for HD television, because it can cake on your skin and age you. Even colorless HD powders can make fine lines appear more pronounced.
I am not a makeup artist, but after working on TV for twenty years, I have learned from the best and have collected tips from the pros. Before you apply foundation, I highly recommend using a primer. Smashbox, Hourglass, Laura Mercier, Nars and Benefit offer wonderful primers for different needs and skin types. It makes a huge difference, especially if you have enlarged pores (like me) or fine lines.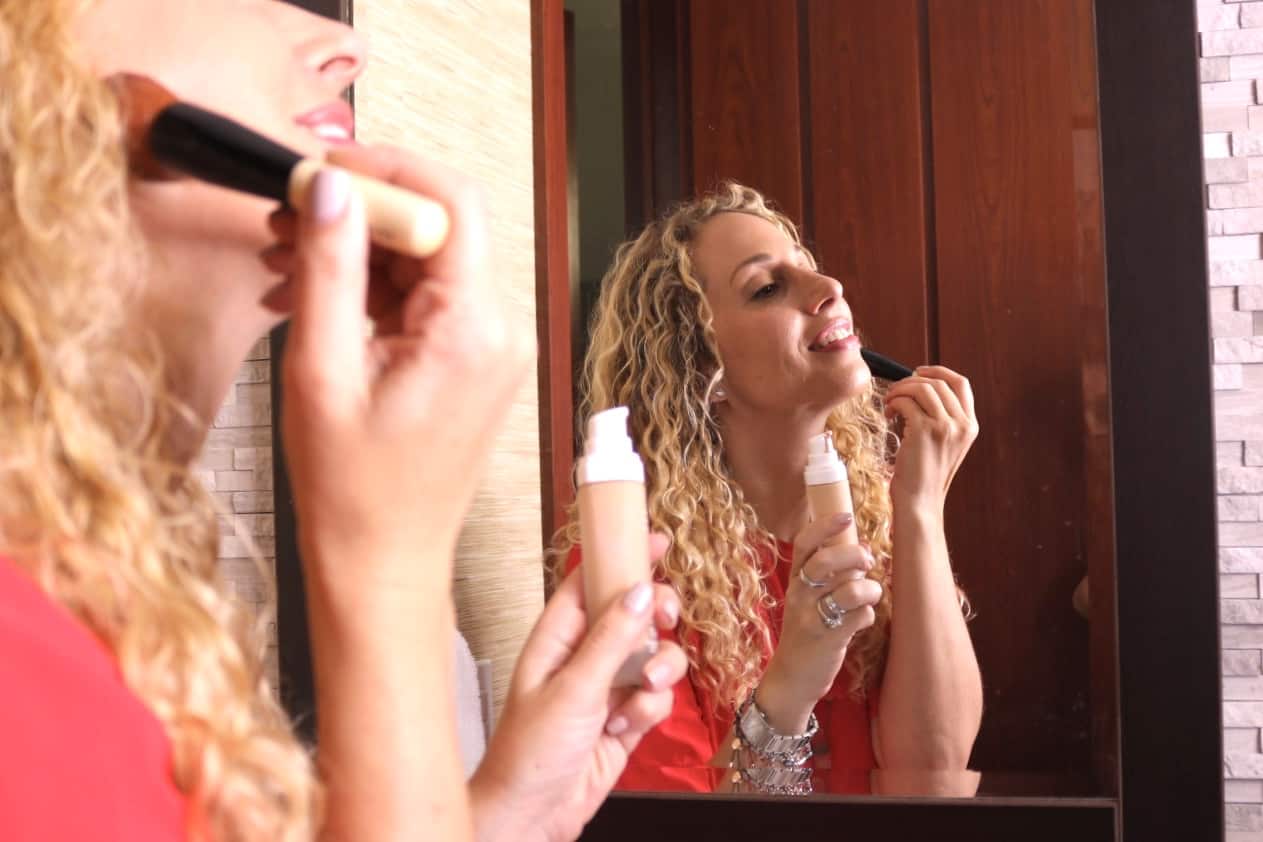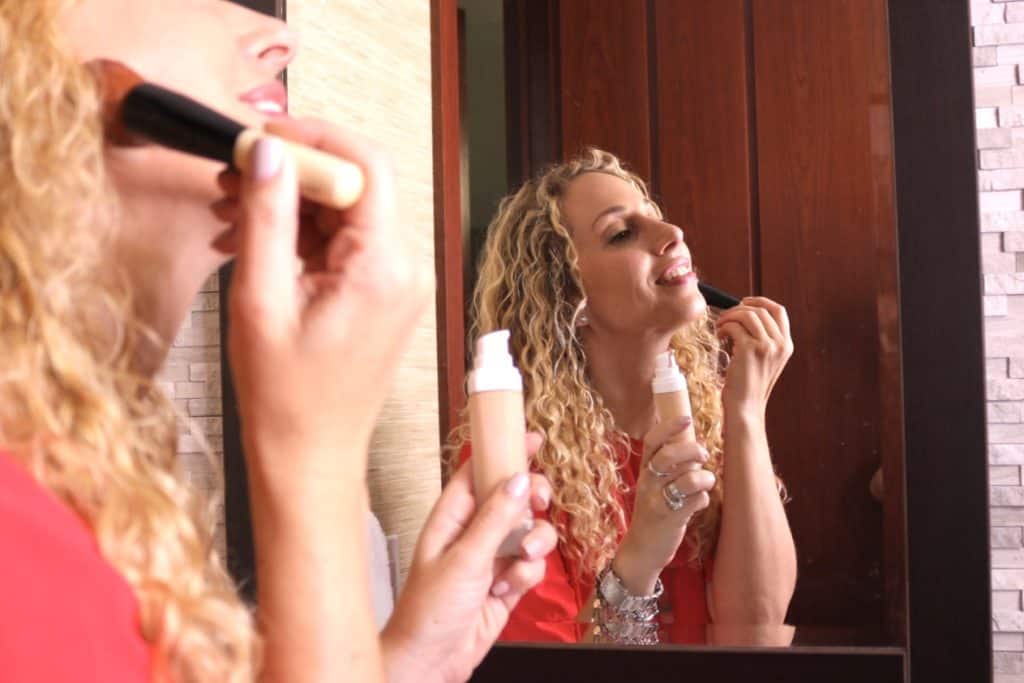 Even if a great foundation is pricey, it's worth the investment. It will register better on high def or HD TV, and you will feel more confident. Keep in mind that video is very different from photography. For pictures, I suggest you go with a lighter foundation or mix your heavier one with a light moisturizer to get dewy look.
Best foundations for HD TV
Many friends have asked me about my favorite foundations for HD TV. Here are 5 (some are affiliate links that help support my blog):
Make Up For Ever Ultra HD Invisible Cover Foundation: this liquid foundation has been in the market for years and is a staple in my makeup bag. It has a wide range of colors, covers well and blends superbly. For best results, use a synthetic foundation brush or a damp sponge like beautyblender. 
Fenty Beauty Pro Filt'r Soft Matte Longwear Foundation: also a liquid foundation with medium to full coverage in an impressive array of shades, 40 to be exact. The matte finish is ideal for combination and oily skin. It is sweat and humidity-proof, which for me is a huge plus. It does not make me break out, either.
Armani Luminous Silk Foundation: this has been a staple in makeup artist's bags for years, with good reason. It melts into skin and looks great, although it provides lighter coverage than other foundations so I would recommend it for those who have great skin or don't like heavy makeup. Since it's pricey, get a sample and make sure it matches your skin tone before you make the investment. It does have a slight fragrance, so might not be the best choice for those with skin sensitivities.
Temptu Perfect Canvas airbrush foundation: this semi-matte foundation is extremely light and long-lasting (they claim 24 hours) so it's a great option for important appearances and events. You do need the Temptu Air to apply it, and must learn to use it well before your TV appearance. I do have to say that you can master the airbrush application after practicing at home a few times. It's easier than you think and totally worth it, especially if you will be working in the studio or in front of the camera for many hours.
Bobbi Brown Foundation Stick: this solid foundation is very easy to apply and extremely portable. You can build the coverage you desire and this stick foundation is available in a wide range of skin tones. I recommend using a synthetic brush like this one to apply evenly. It's also great for touch ups. It's so easy to use that you don't have to be a pro to be able to blend it well.
Have you tried any of these foundations? Let me know your thoughts or whether there is one that I should try.
Remember: blending is key in HD makeup
Regardless of your personal favorite HD foundation, remember to always blend carefully. I can't stress this enough. Any makeup you apply to appear on high definition video needs to be blended extremely well, whether it's foundation, blush or eye shadow.
Find more HD makeup tips here.