Yummy And Easy Dulce De Leche And Cream Cheese Snack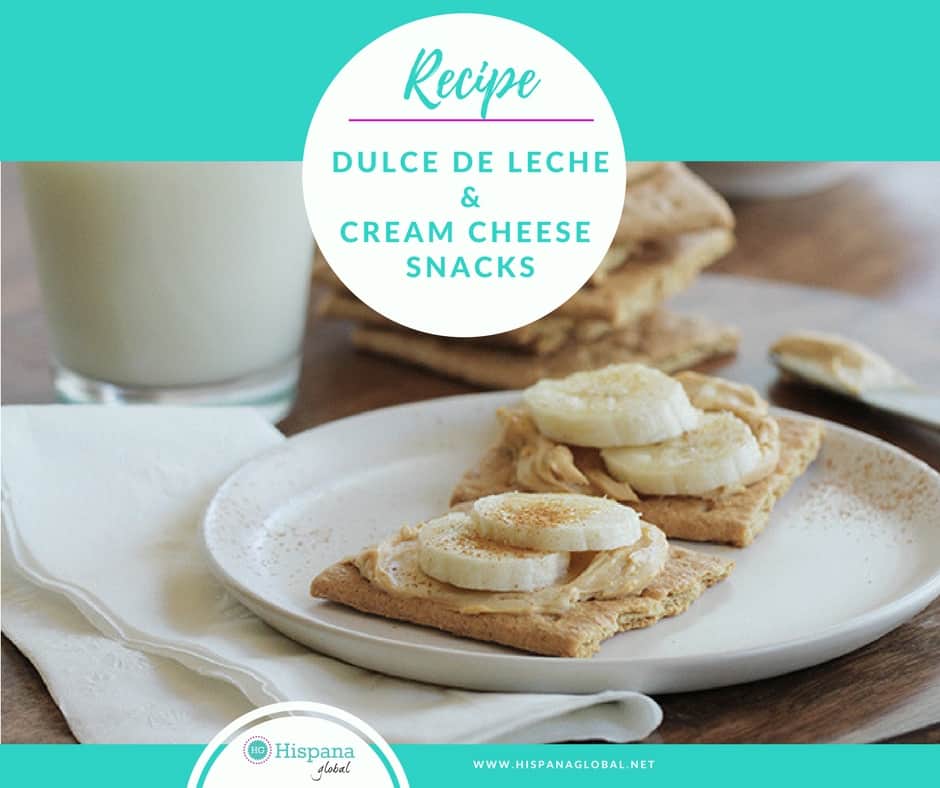 If you're tired of making the same recipes over and over, you're not alone, especially when it comes to making a yummy snack that children will actually eat. As soon as we saw this recipe that mixes dulce de leche with cream cheese, we knew we had a winner. It's super easy to make and requires no baking!
Recipe: dulce de leche and cream cheese snack
Prep time: 5 minutes
10 portions
Ingredients:
1/2 cup cream cheese, low fat (like Neufchatel cheese)
2 tablespoons Dulce de Leche from LA LECHERA de NESTLE (it's easier if you use the squeezable bottle)
10 Graham crackers
1 banana, sliced
Cinnamon (optional)
Instructions:
Blend the cream cheese with the dulce de leche. Stir until well mixed.
Spread 1 tablespoon of the mixture on top of each cookie. Top it off with 2 banana slices. Sprinkle cinnamon on top if you like.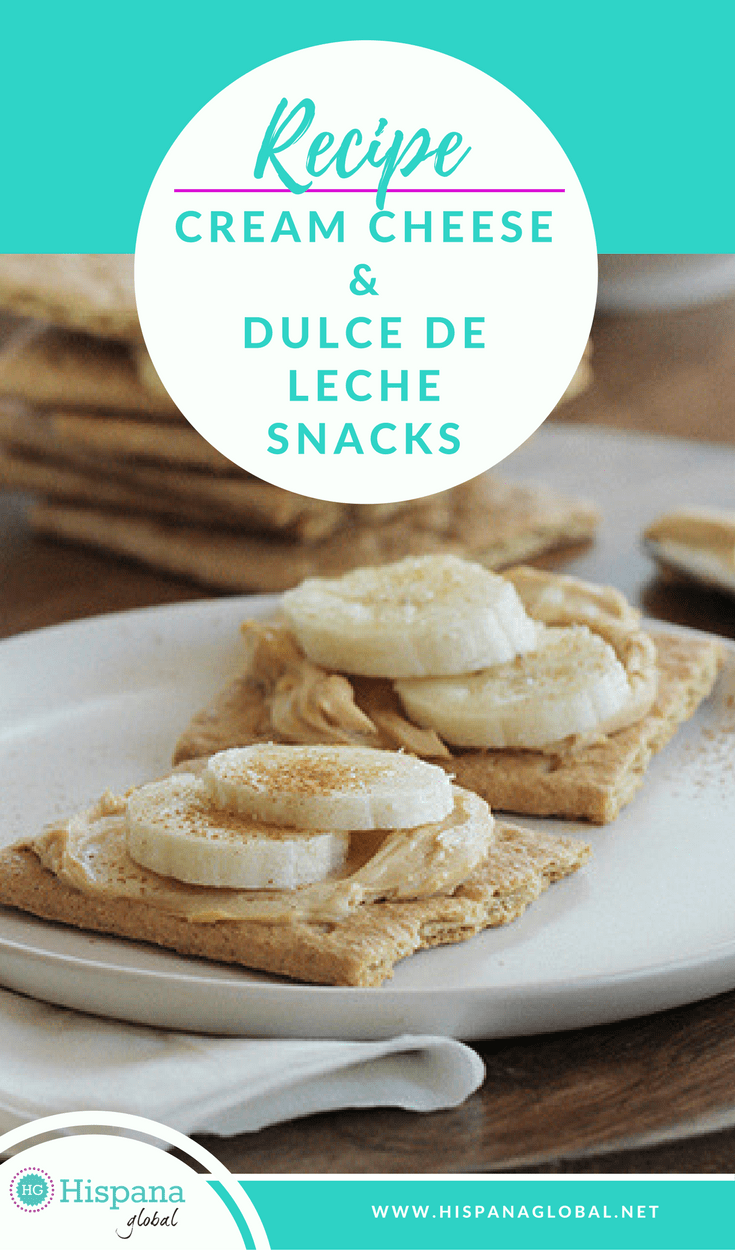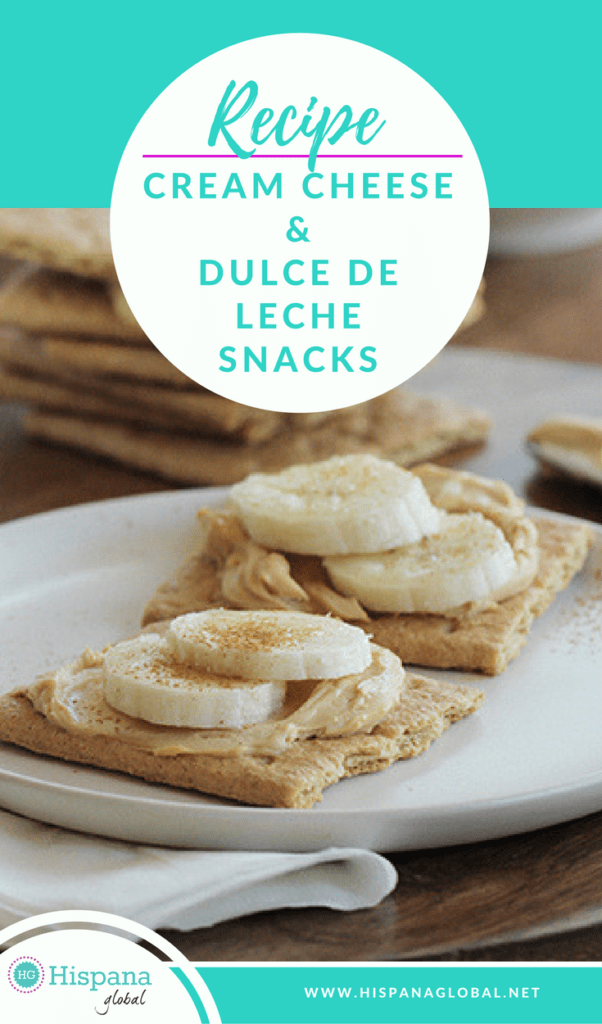 Special thanks to La Lechera for the recipe.
Check out these other easy recipes:
En español: Merienda fácil sin hornear: bocaditos de dulce de leche y queso crema