Creamy, Yummy Vegan Chocolate Pudding Recipe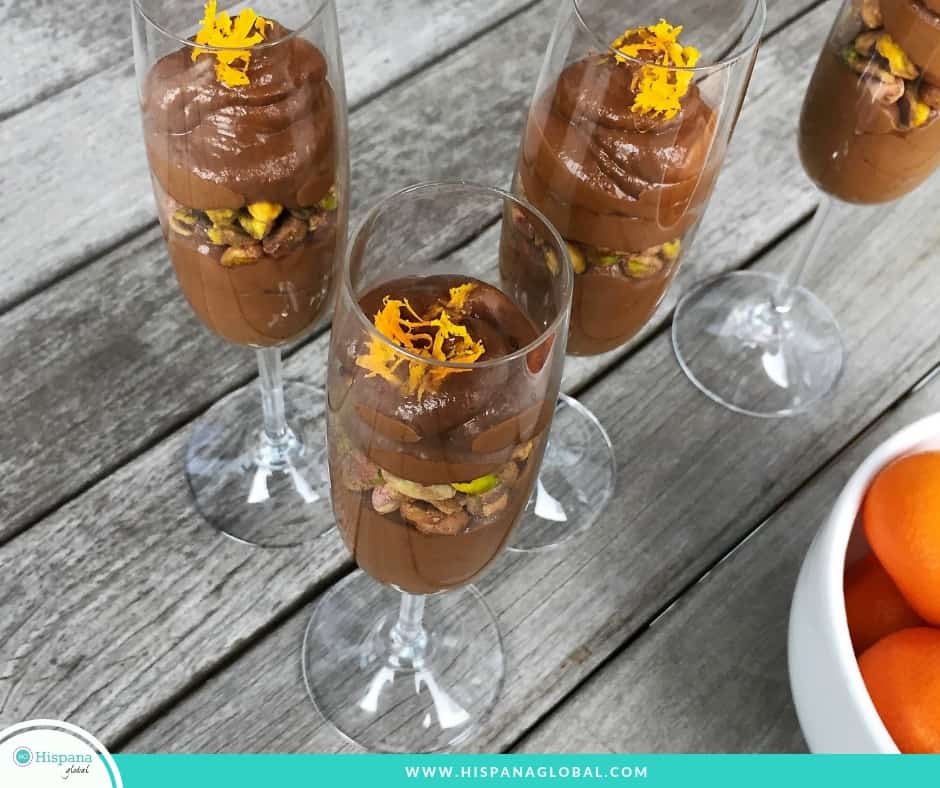 Healthy recipes can be so delicious, like this creamy vegan chocolate pudding. This dessert is an excellent option for those who have diabetes or seek recipes with a low glycemic index. This pudding is super easy to make in just a few minutes, has no added sugar and it even tastes like a creamy mousse.
Vegan Chocolate Pudding Recipe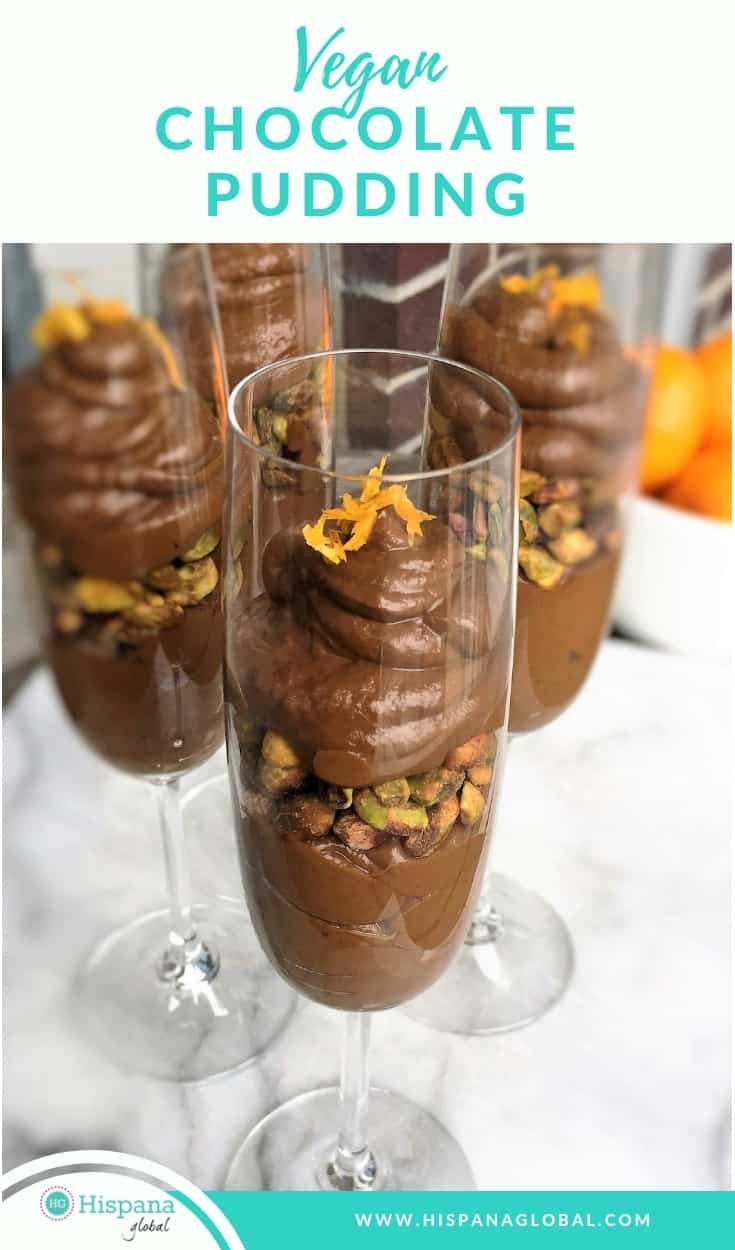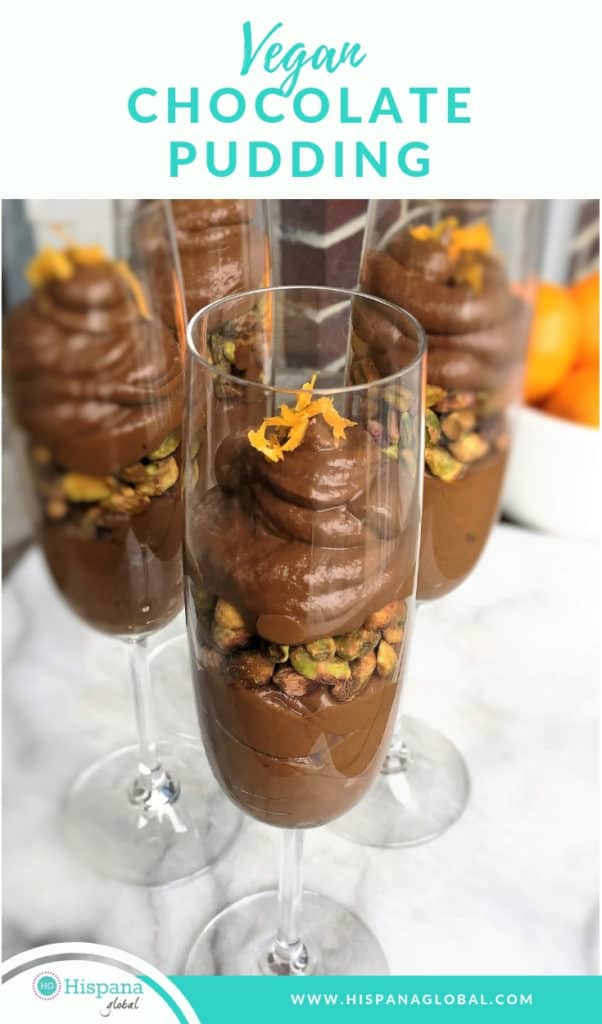 Servings: 4
Portion size: 1 champagne flute
Ingredients:
2 Hass avocados, large and ripe, chopped, peeled
¾ cup fully ripe banana or banana puree
¼ cup of cocoa powder unsweetened
¾ teaspoon pure vanilla extract
¼ teaspoon sea salt
1 pinch of ground cinnamon
½ cup of pistachios, like Wonderful Lightly Salted Shelled Pistachios
½ teaspoon grated tangerine (or orange) peel
Instructions:
Add the avocados, banana, cocoa powder, vanilla extract, salt and cinnamon to a food processor. Cover and puree at high speed until smooth; approximately, 3 minutes.
Scrape the sides as necessary. Tip: transfer the creamy mixture to a container, cover and let it cool for at least 1 hour to allow the flavors to mix. This recipe yields 2 cups of "pudding".
Place a layer of  the pudding in a champagne flute, then add a layer of pistachios and finish with a last layer of chocolate pudding. Do the same for the other 3 flutes. Tip: use a pastry bag so that the pudding is evenly distributed.
Garnish with the mandarin zest and serve cold.
Let me know if you try this vegan chocolate pudding recipe!