7 makeup tips to look your best on HD TV and video
After working on television for over 17 years, I've learned it really pays off to learn pro makeup tips to look your best on TV and video. It would be nice to always have a glam squad that makes sure you are camera-ready but the reality is that more often than not, it's up to you to show up and be ready with your makeup for TV.
One of the biggest lessons I have learned after being in front of the camera on Univision, Telemundo, ABC, NBC and CNN is that applying makeup for television, HD video or even for vlogging requires different skills than everyday makeup. Lighting always helps, but well-applied makeup will really play up your best features.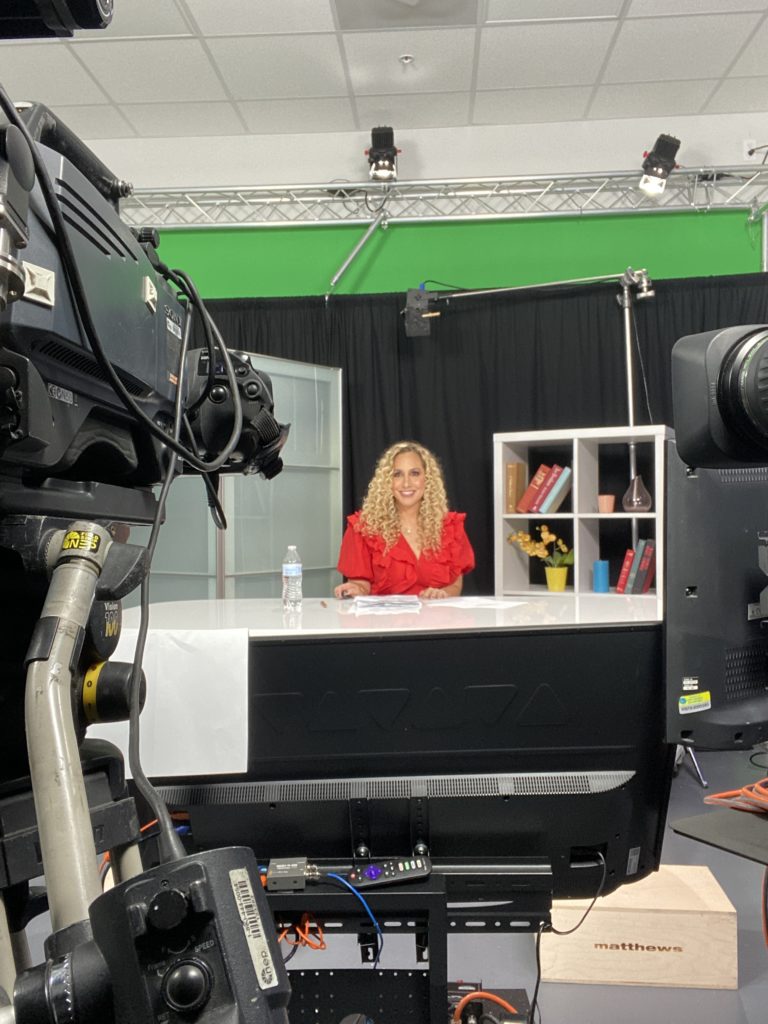 SEE ALSO: Easy makeup tutorial in just 7 steps
Can you learn to make your own makeup?
Yes! At many conferences and workshops, I constantly share the tips and tricks I have learned over the years, not because I am a professional makeup artist, but because I have had to learn to do my own makeup so I don't cringe when I see myself on the screen. These makeup tips to look your best on HD TV and video are not meant to replace the work of pro makeup artists but hopefully will allow you to feel more confident on your next videoconference call, Zoom interview or TV appearance.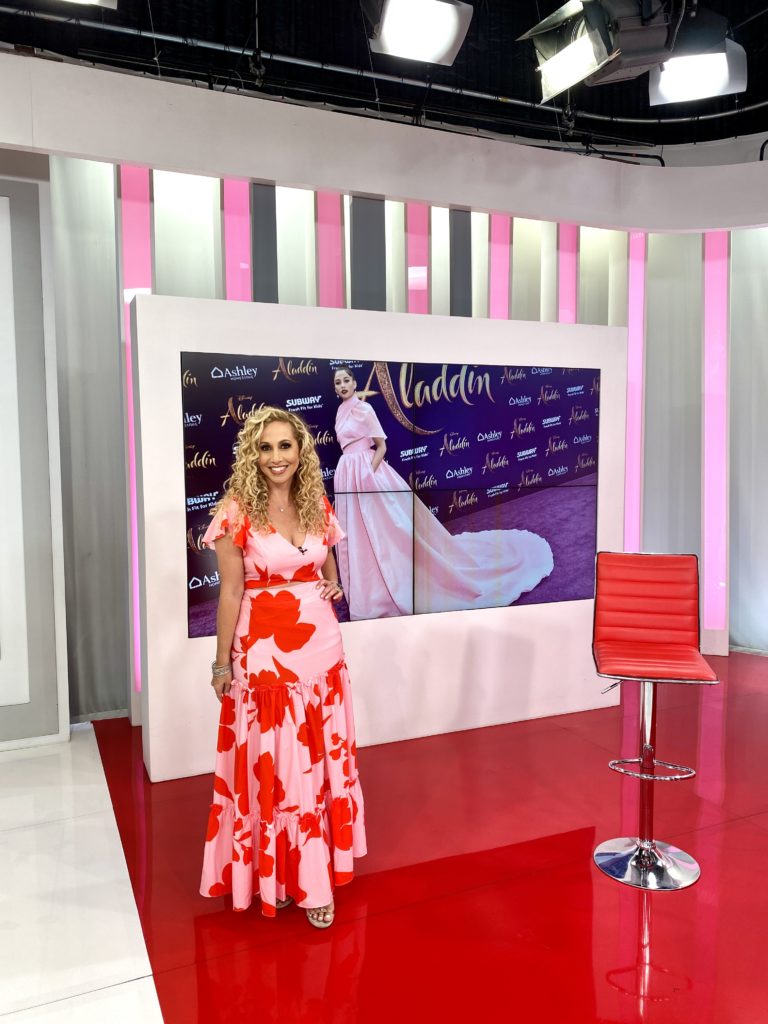 SEE ALSO: 2 Minute Makeup Tutorial
The top TV makeup trick
If there is one top makeup tip I can share with you for any video or TV appearance, is to make sure everything is well blended. Your foundation should not show a line between your face and neck. There should be no harsh stripes or lines on your eyelids. Even your lipstick should look smooth.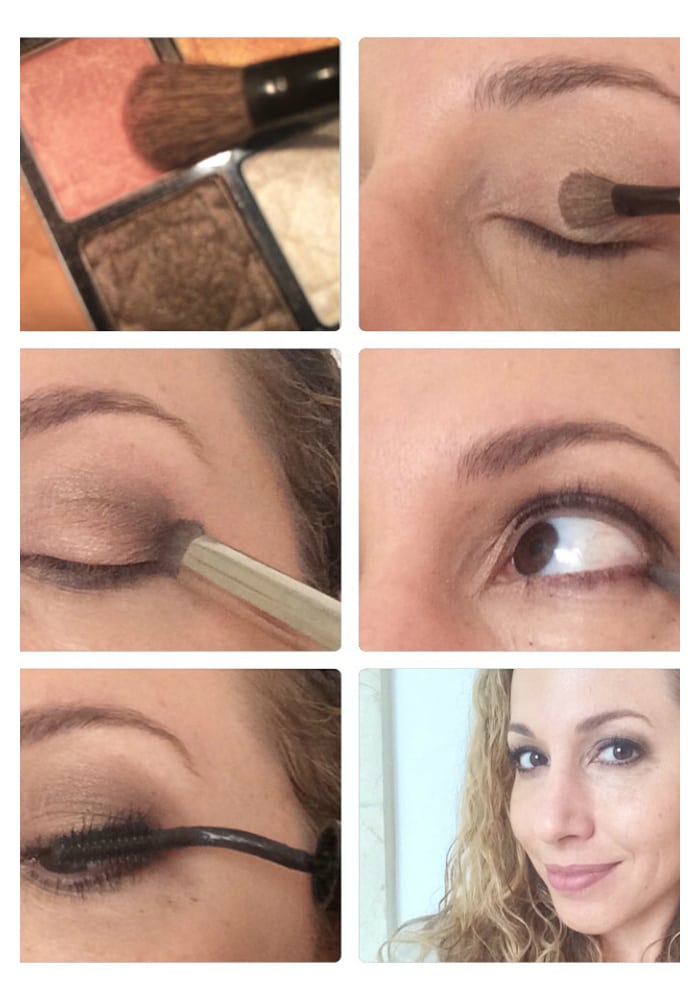 One of the biggest challenges is adapting to technology. Video looks crisper than ever and all that high definition allows you to look at all your flaws with detailed precision. And keep in mind that these days even your camera phone records in high definition. What does this mean for makeup application? Instead of piling it on, you need to blend as much as possible. Any imperfections will look much more noticeable in 4K!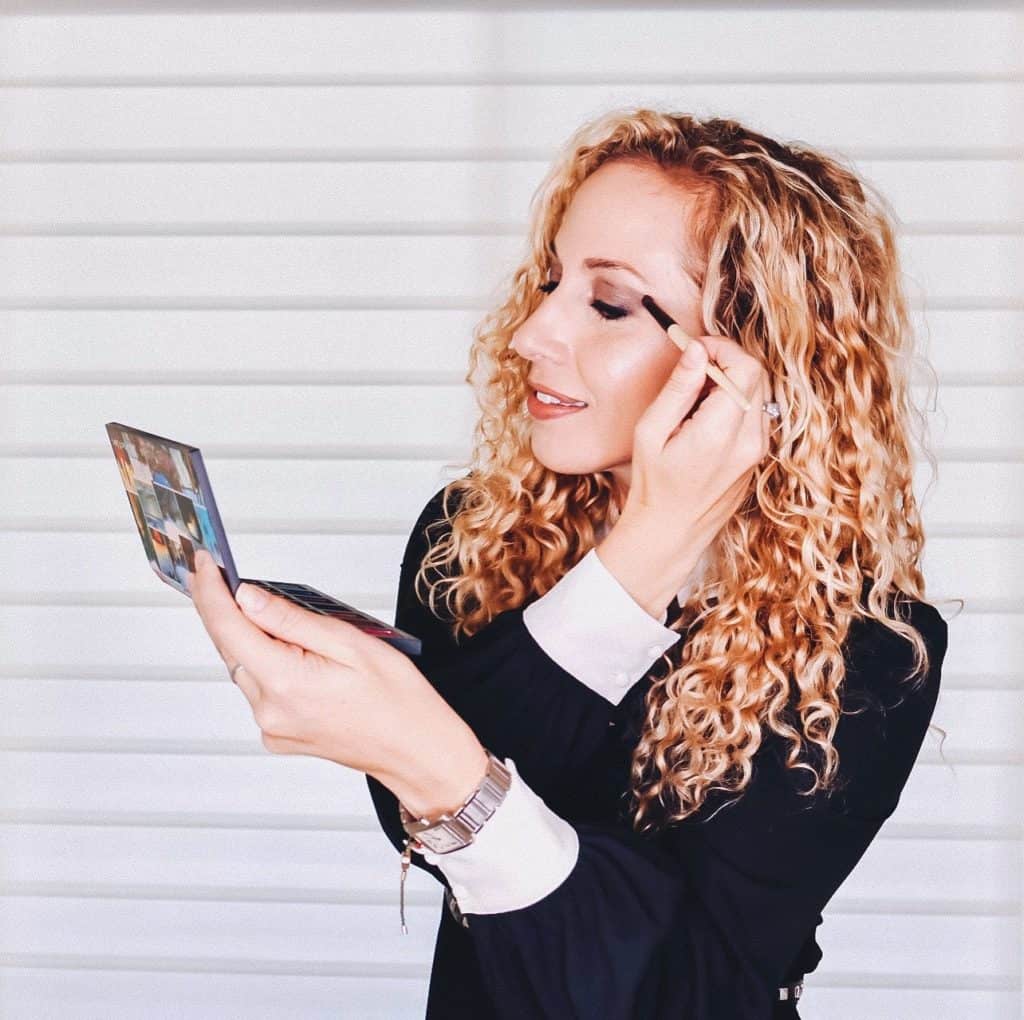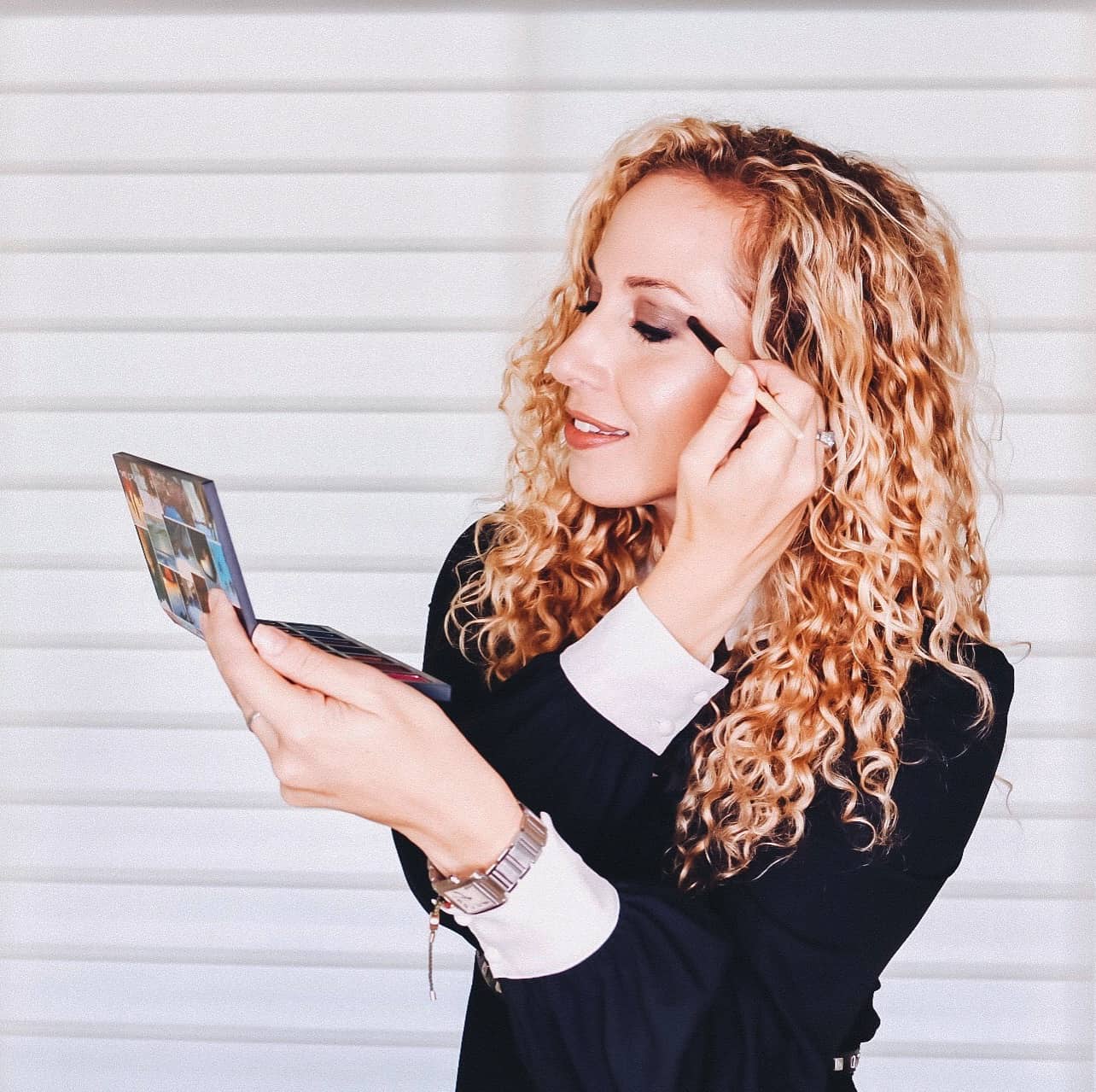 7 tips for HD television and video makeup
Here are my top TV makeup tips. I have linked a few of my favorite products and may earn a commission on sales at no extra cost to you.
Prep your skin. Apply moisturizer if needed and then a primer. I like oil-free primers from Smashbox, Benefit, Laura Mercier, Hourglass and Clinique. They not only help your skin look smoother, but they also help makeup last longer. If you have enlarged pores, a good primer will reduce their appearance.
Find a foundation that really matches your skin and blend it as much as you can. I always recommend either using a damp sponge or the best foundation brush that you can afford. There are foundations that are specially formulated for HD. If you are going to be spending a lot of time in front of the camera, you might consider investing in one of them. Another alternative if you are very good at doing your own make up is using a spray foundation. An air brush or spray foundation actually lays a very very thin coats of foundation on top of your skin and this looks very natural. I'm a huge fan of Dior foundation, Makeup Forever's Ultra HD line, Estee Lauder Double Wear, Nars, Hourglass, Fenty Beauty and Bobbi Brown's foundations.  I don't like powder foundations because they tend to settle into fine lines and if you have big pores, they seem more noticeable.
If needed, apply a thin layer of a salmon or peachy corrector, and then concealer. Blend well. Don't pile it on or it will settle on fine lines. Also, make sure to pick a shade that is not too light. If you do have fine lines, pat with your ring finger to blend the concealer without allowing it to cake. To set, apply a very think layer of powder with a small brush.
To avoid shine, blot and use a powder that is actually colorless. Make Up Forever, Kat von D, pat McGrath, NYX and Mary Kay offer great white powders that really don't have any color to them but do absorb oil. I would rather touch up with those than with the traditional powder that has been used for years. It looks more natural and less cakey. Just apply with a big powder brush where needed. IT Cosmetics has a great colorless blotting powder that takes away all the shine and sets your makeup for the day. Bonus? It also helps enlarged pores look smaller.
In general, I prefer a basic understated look but draw attention to your eyes or to your mouth; never to both. Matte eyeshadows work best on camera, and earth tones (beige, browns, taupe) are the most flattering. Fake eyelashes can really open up your eyes and I highly recommend them to look your best, but can be tricky to apply. Just make sure to choose a length that is not too dramatic. You may also use just a few Wispies from Ardell in your outer corner, but they are trickier to apply. Great strip falsies are easier to apply. Tip: before applying glue to the strip, bend them a little as if you were folding them in half so they are easier to put on.
Don't be scared of adding blush on the apples of your cheeks because lights in the studio will make you look washed out if you have a pale complexion. Darker complexions also look fresher when they have a little blush on them but stay away from sparkly shades. A little shimmer is okay but in general, I prefer peach or pink matte shades. Nars Orgasm is one of my favorite blushes of all time.
For HD television and video, remember that matte is always better than shimmer. If you're a fan of highlighters, apply sparingly on your upper cheekbones and the tip of your nose if you want to draw attention to it. After all, the highlighter is meant to amplify anything it is applied on.
Frequently asked questions about makeup for TV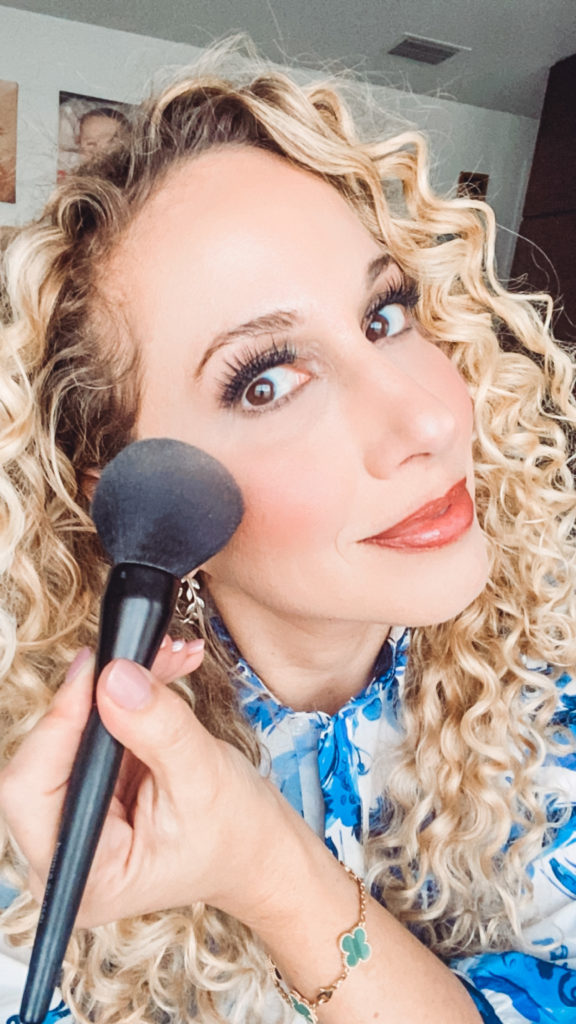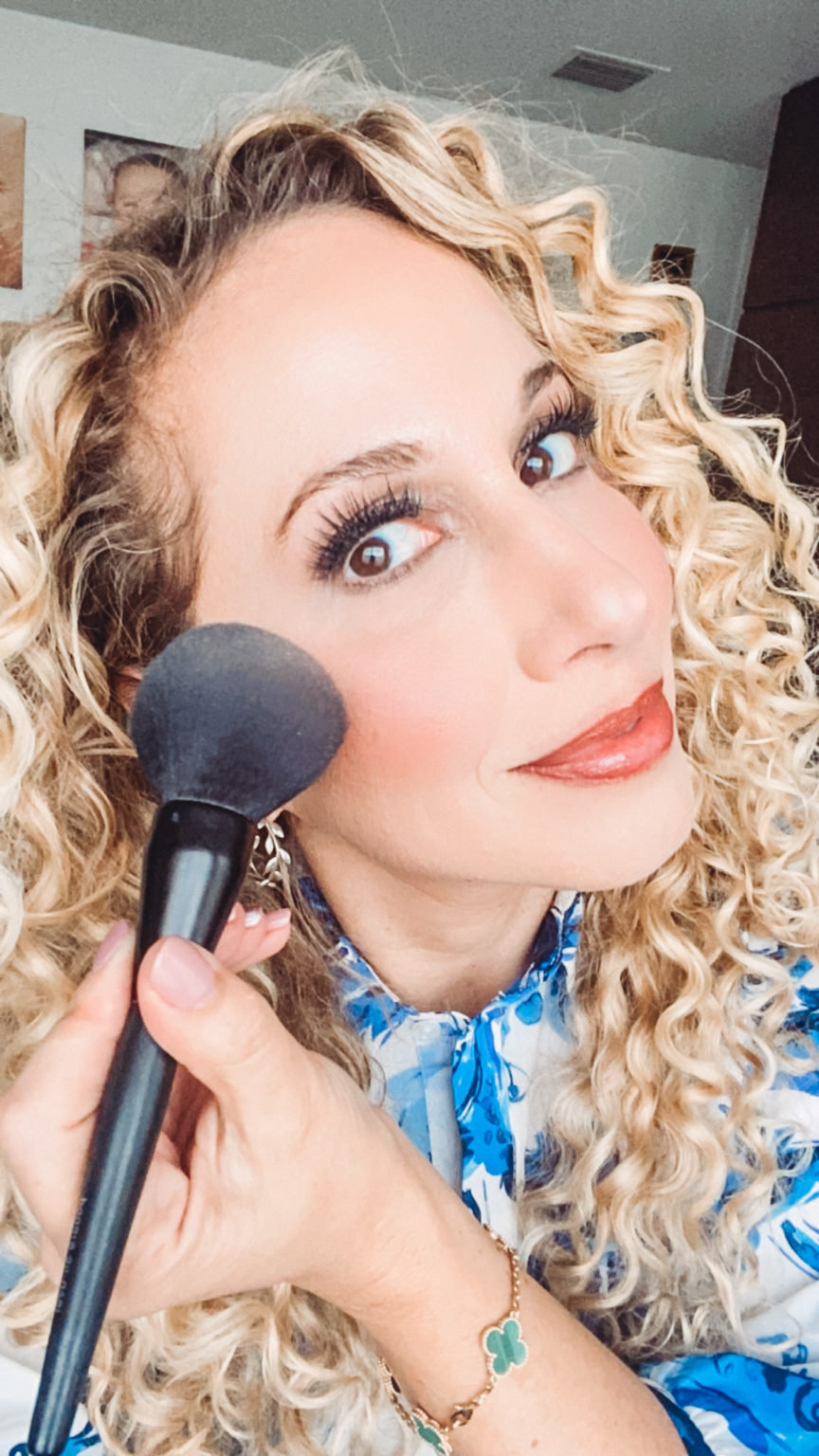 Does makeup for TV need to be heavier? Not anymore. Many celebs prefer a no makeup look, so their makeup artists make sure to use a light, well-blended foundation and will focus on lashes to open up eyes.
What shade should my concealer be? Unless you want to look like a raccoon, make sure your concealer is at the most one shade lighter than your complexion.
What should I do to draw attention to my eyes if I don't want to wear false lashes? Don't stress if you aren't a fan of falsies. First, curl your lashes with an eyelash curler. Then, apply a lash primer. Wait for at least 30 seconds and apply black mascara at the base of your lashes. This will add volume. Then apply to lower lashes. Now apply a second coat of mascara extending the brush from the base to tip of your lashes to extend them. This will open up your eyes and make your lashes look full without clumping.
Do I need to layer on powder when I do my makeup for TV or videos? Not really. I like to set makeup with colorless powder so it will last all day because I tend to shine. If you don't want to apply too many layers of powder so you can avoid that heavy feeling, apply a light dusting of loose powder. For touch ups, you can use rice paper squares to absorb the shine or keep a makeup sponge close previously dipped in powder by that you can lightly press on any oily areas of your face.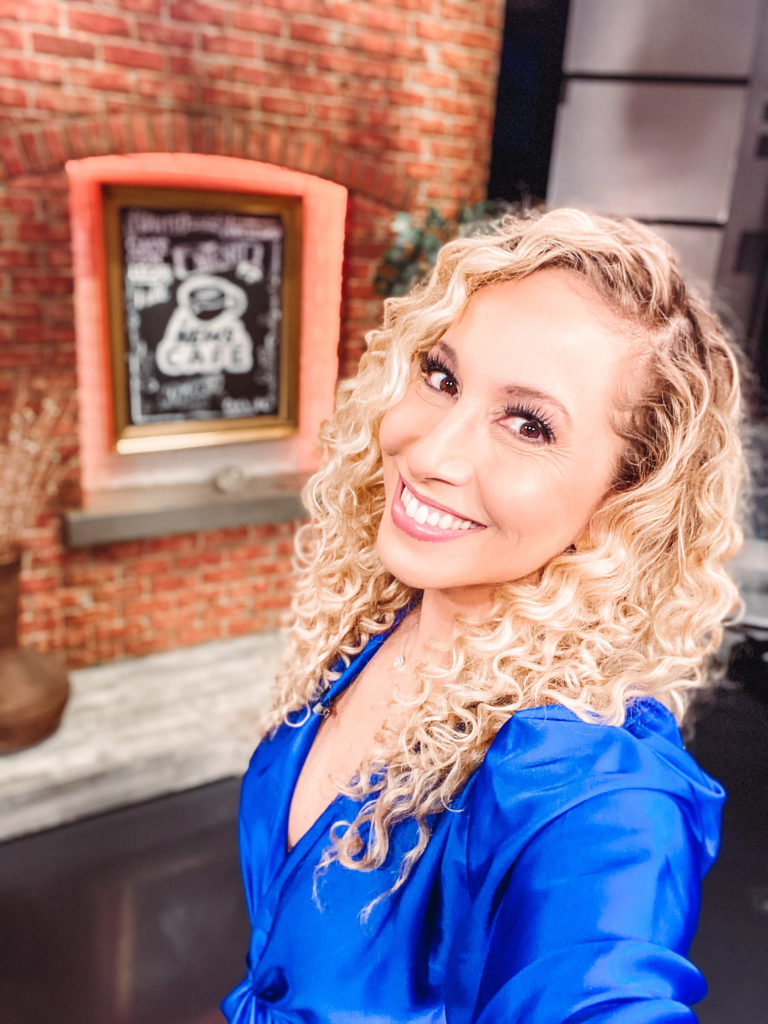 Should I apply foundation on my neck and ears? If you notice a huge skin tone difference between your face and your neck, the answer is yes. Avoid a marked line between your face and neck at all costs! If you have short hair, any differences between your face, neck and ears will be more noticeable.
Do I need to define my brows? Yes, but not too heavily. Your eyebrows should looked groomed. At the very least, make sure to comb them upwards with a special brush. You can also use a clear gel. If your brows are sparse, fill them in with a pencil or powder but please make sure it isn't too dark. The idea is to frame your eyes but not look like a cartoon.
What if my makeup looks too dry? If your makeup feels or seems dry or even caked up, a quick fix is to mist a little spring water (Evian and Avene sell water in a spray), a hydrating mist or some makeup setting spray. Just make sure to have at least 5 minutes before you go on the air so the moisture evaporates.
When doing your makeup for TV
Remember to always blend well your eyeshadow, blush and foundation
Check yourself in the mirror before going on the air.
Smile and make sure there is no lipstick on your teeth or any food in between your teeth
If you feel your skin is too shiny, blot with rice paper or gently press tissue over the offending areas but don't rub.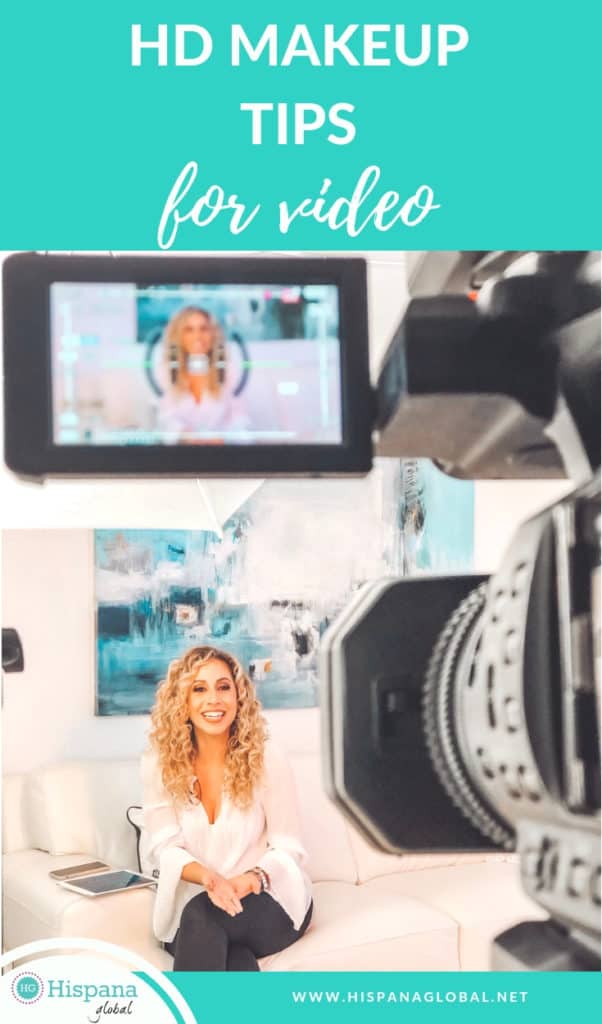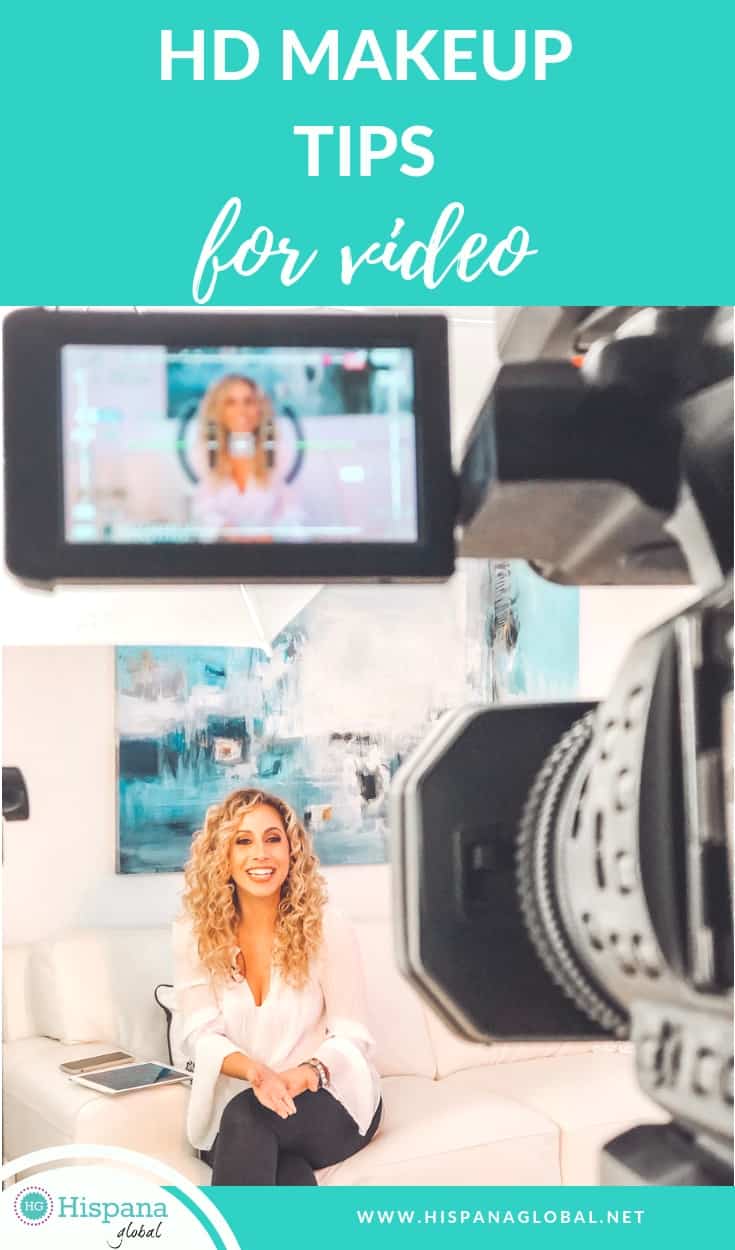 Do you have any great makeup tips and tricks? Did you find my own tips helpful? Let me know.
Also, if you don't know what to wear for a TV appearance, find my top tips here.

Makeup tutorials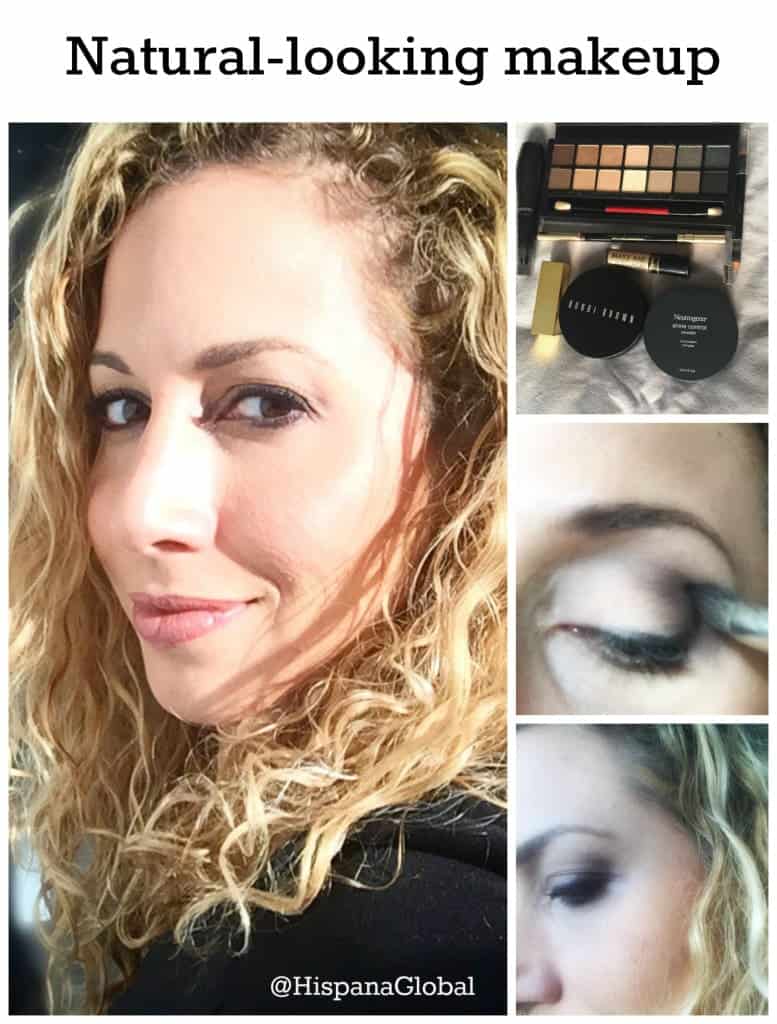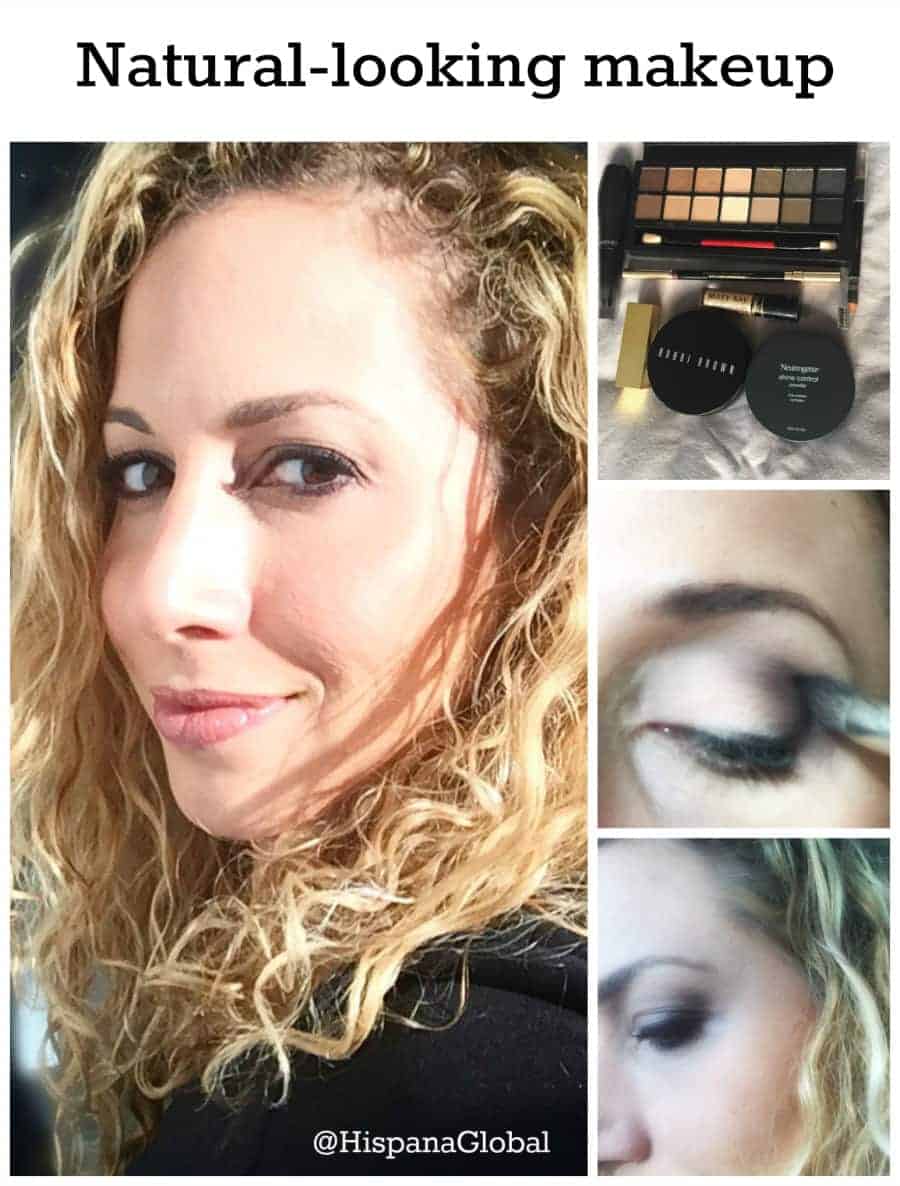 SEE ALSO: How to do your own makeup in 2 minutes