How to do your own makeup in 2 minutes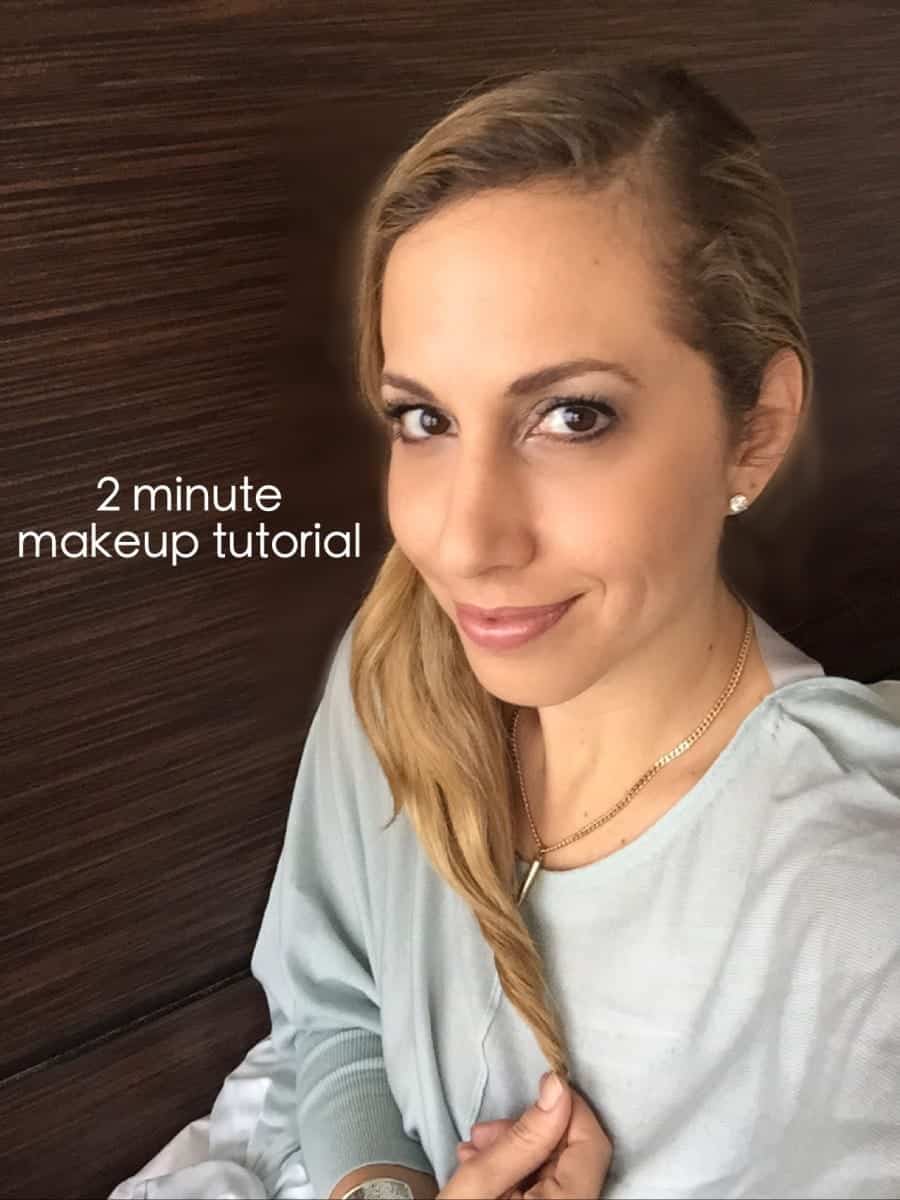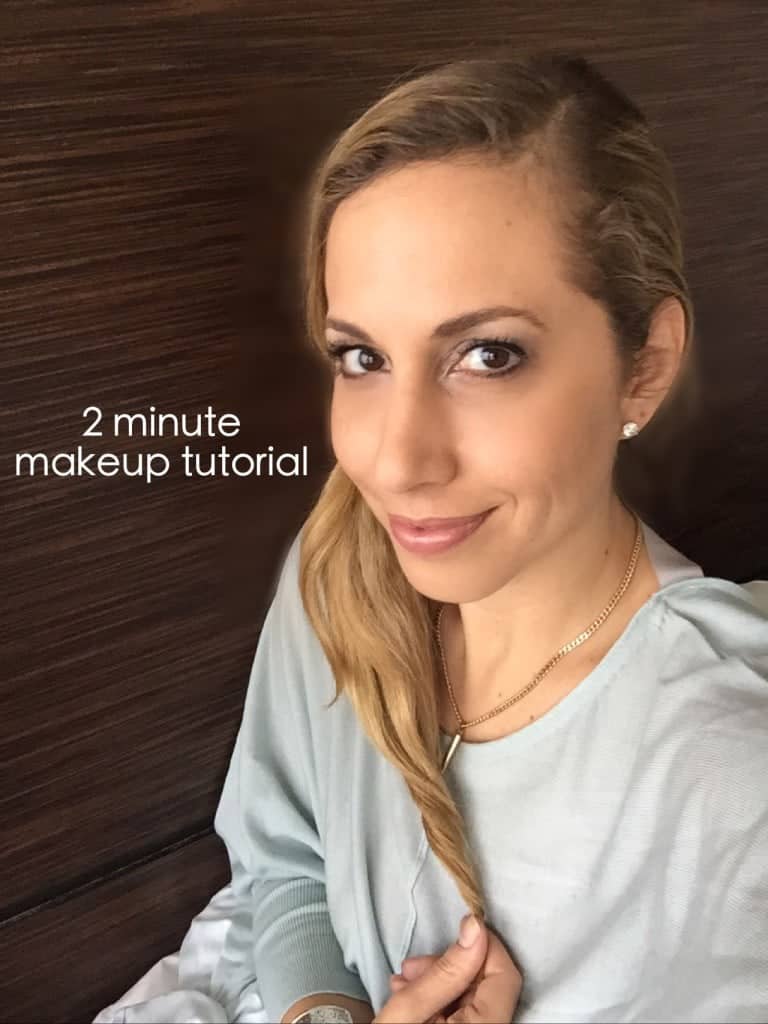 If you don't know how to do your own makeup in less than 5 minutes, you'll love the video tutorial I just posted on my YouTube channel. With tons of practice I have learned that even if you're in a rush, you can look polished and highlight your best features so you can face the world. If you are having a bad skin day you might want to add some foundation to my 2-minute beauty routine, but this should not take you more than 30 seconds.
Watch the makeup tutorial video here:
Daytime makeup tutorial
This daytime makeup was done in under 5 minutes and I used the following products:
Concealer and highlighting pen. I used Brightening Eye Perfector de Neutrogena but Touche Eclat from Yves Saint Laurent or Mary Kay's Facial Highlighting Pen also work well. If you want to use foundation, apply it with a sponge or foundation brush after using the concealer or highlighting pen.
Brow pencil in a medium to light brown. I used the Universal Brow Pencil from the Complete Brow Tools by Billion Dollar Brows set. I also like the brow pencils from L'Oreal Paris, Benefit, and Dior. Just remember to brush your brows after you use the pencil.
Eyeshadow in a taupe color. I used Neutrogena Crease Proof Eye Shadow in Lasting Taupe.
Eyeshadow in a metallic shade, such as silver. I used Neutrogena Crease Proof Eye Shadow in Forever Platinum.
Eyeliner pencil in black or dark brown.
Black mascara. Try out great mascaras by L'Oreal Paris, Estée Lauder, Lancôme, and Benefit.
Powder blush in a rosy peach. I used the peachy hue from the Star Bronzer Palette from Lancôme with a big powder brush. I also love Nars' Orgasm blush.
Peachy nourishing lip color. I used Neutrogena MoistureSmooth Color Stick in Juicy Peach. If you prefer a warmer, more neutral color, try Warm Caramel .
Lip gloss. Try Neutrogena Moisture Shine Gloss in Healthy Peach to complement a peachy lipstick or use Gloss in Love from Lancôme in Ginger Star.
More easy makeup tutorials