Latte Makeup Trend: How To Achieve This Viral Look
Discover the allure of Latte Makeup, the trend that embraces warm, natural tones for a soft, sophisticated look. Here are the essential products you need, plus tips to avoid common mistakes to elevate your beauty routine with latte-inspired hues.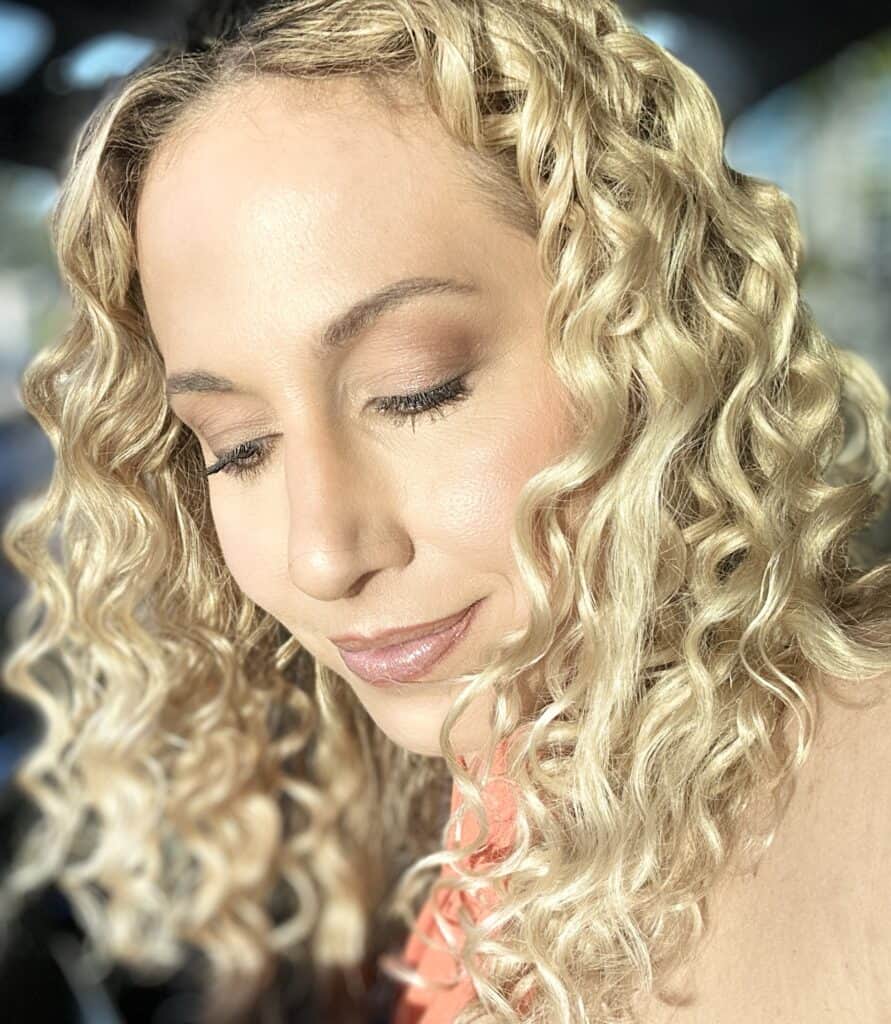 New beauty trends constantly emerge that redefine how we express ourselves through makeup. One such trend that has taken the beauty community by storm is the viral latte makeup look, made popular by celebrities like Hailey Bieber. Inspired by the warm hues and creamy textures of a classic latte, this makeup style brings together soft, neutral tones reminiscent of the popular coffee beverage. Latte makeup celebrates simplicity, sophistication, and effortless charm while giving you a warm, sun-kissed look. It's great for brown eyes, too.
Like all makeup trends, the only rule is to customize it to enhance your features and coloring. This viral look allows you to extend the summer bronze glow into fall. The best part is that latte makeup gives you sun-kissed skin without any of the damage while giving you a lit-from-within look.
What Is Latte Makeup
Latte makeup revolves around natural beauty enhancement, with an emphasis on earthy, warm tones. The goal is to create a soft, seamless canvas that accentuates your features without appearing overly done. This trend is perfect for those seeking a more subtle yet alluring look, suitable for both everyday wear and special occasions.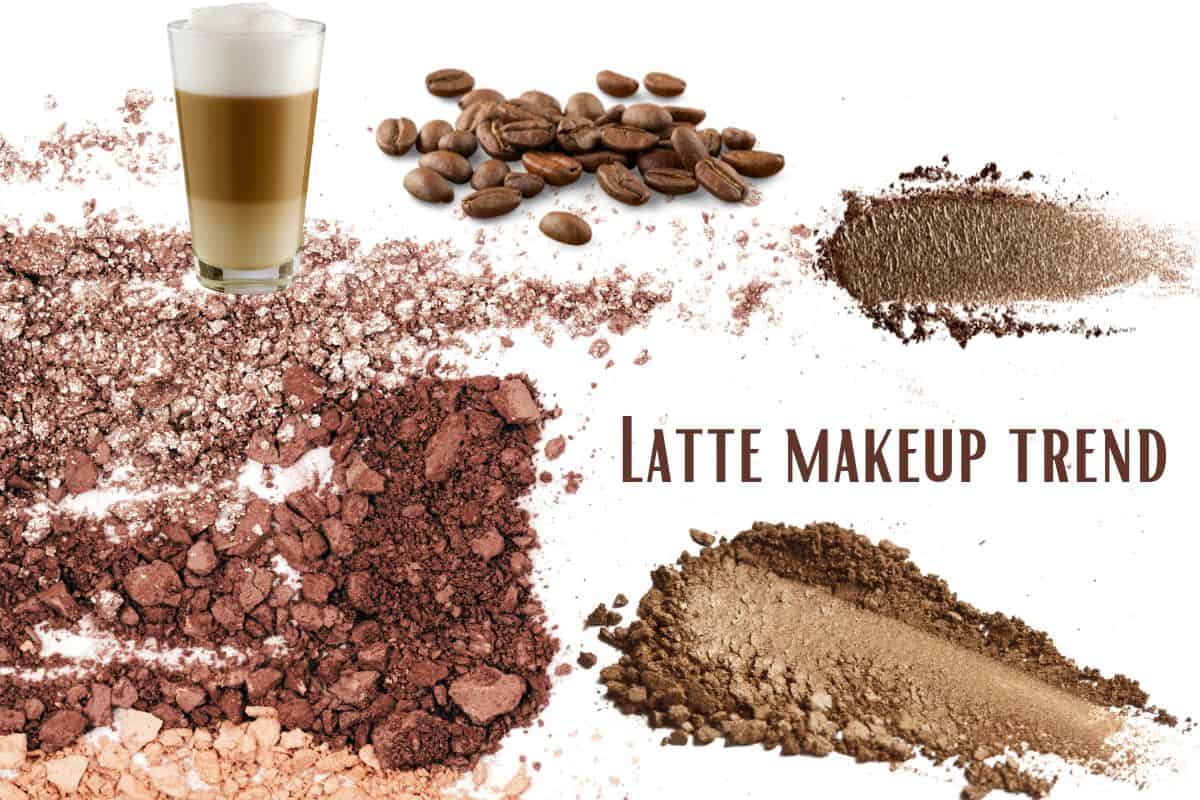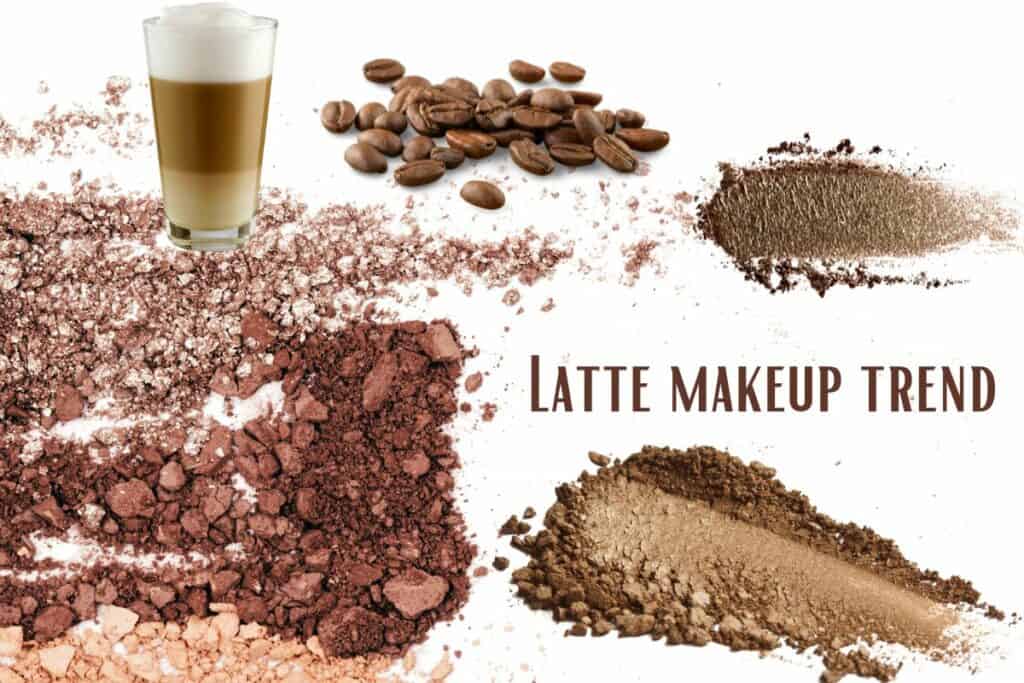 These are the key elements of this flattering, natural makeup trend:
Neutral base: Start by creating a flawless complexion with a foundation that matches your skin tone. Opt for lightweight, medium coverage foundations like a skin tint to maintain the natural feel. For a radiant touch, consider using a dewy-finish foundation or a luminous primer.
Warm-toned eyes: The eyes are the centerpiece of latte makeup. Embrace shades like soft browns, warm caramels, and gentle taupes to create depth and dimension. Matte and shimmer eyeshadows in shades of brown will add a touch of elegance without being too overpowering.
Subtle contouring: Instead of intense contouring, opt for a soft, subtle definition to bring out your best features. Use a cool-toned matte bronzer or a light contour shade to gently sculpt the cheekbones, jawline, and forehead. A cool, cream contour is also a great choice.
Creamy blush: Give your cheeks a healthy flush by using a creamy blush in soft peach or dusty rose shades. The creamy formula blends seamlessly into the skin, providing a natural, youthful glow.
Nude lips: Latte makeup calls for nude lip shades that complement your natural lip color. Choose from a range of warm nude lipsticks, lip glosses, or lip liners that look effortlessly refined.
Lush lashes: Keep your lashes looking fluttery and defined with mascara. Opt for a lengthening or volumizing formula in rich black or brown shades, depending on your preference and eye color.
Natural brows: Avoid heavily drawn-on eyebrows and instead use a brow pencil or powder to fill in any sparse areas while maintaining a soft, natural shape.
Pro tip: Update your contouring!
We used to contour below the cheekbones, to make the hollow seem more pronounced. The new trend is to contour on the cheekbone, a bit higher than we used to, to give a lifting effect.
Essential Products for Latte Makeup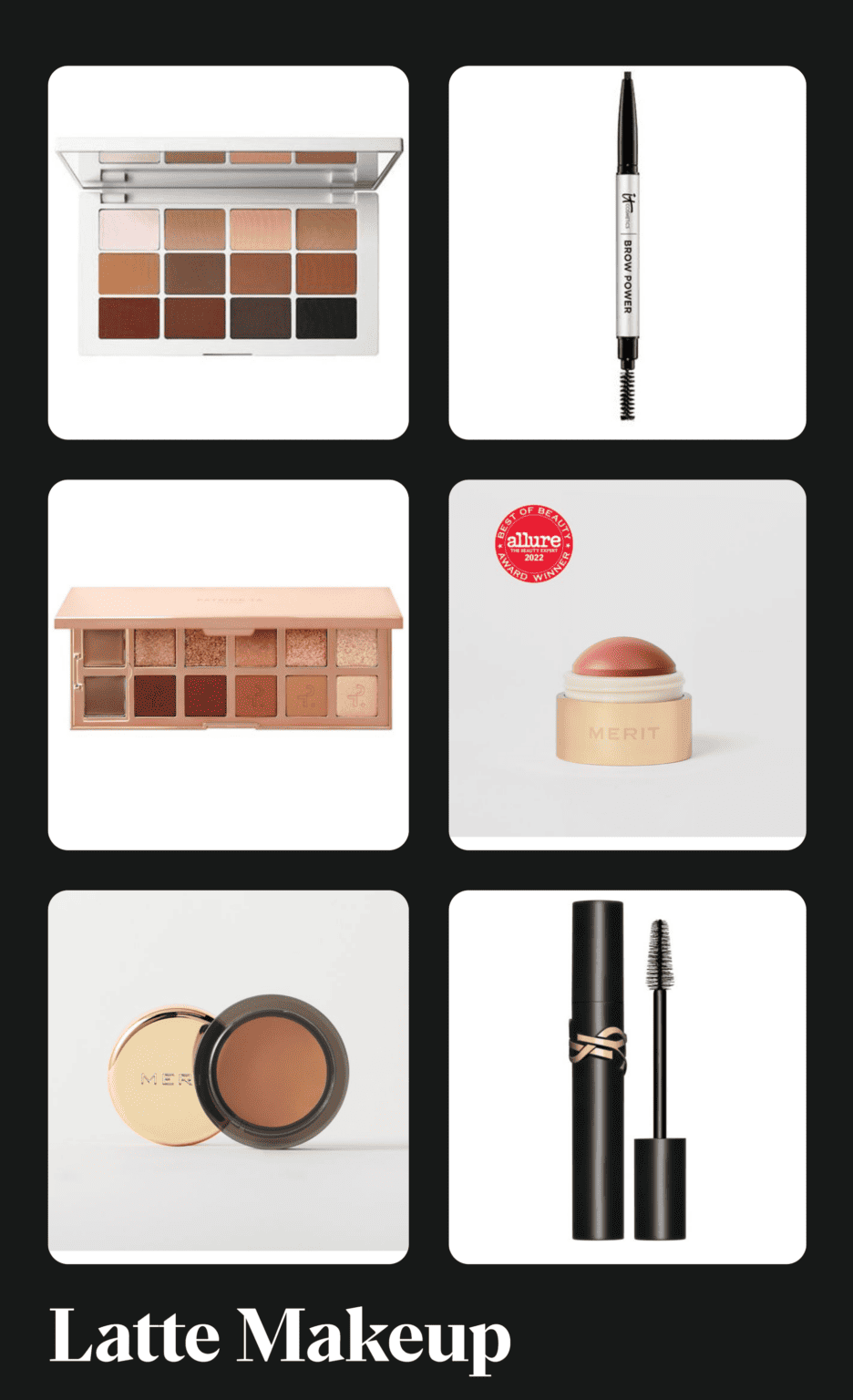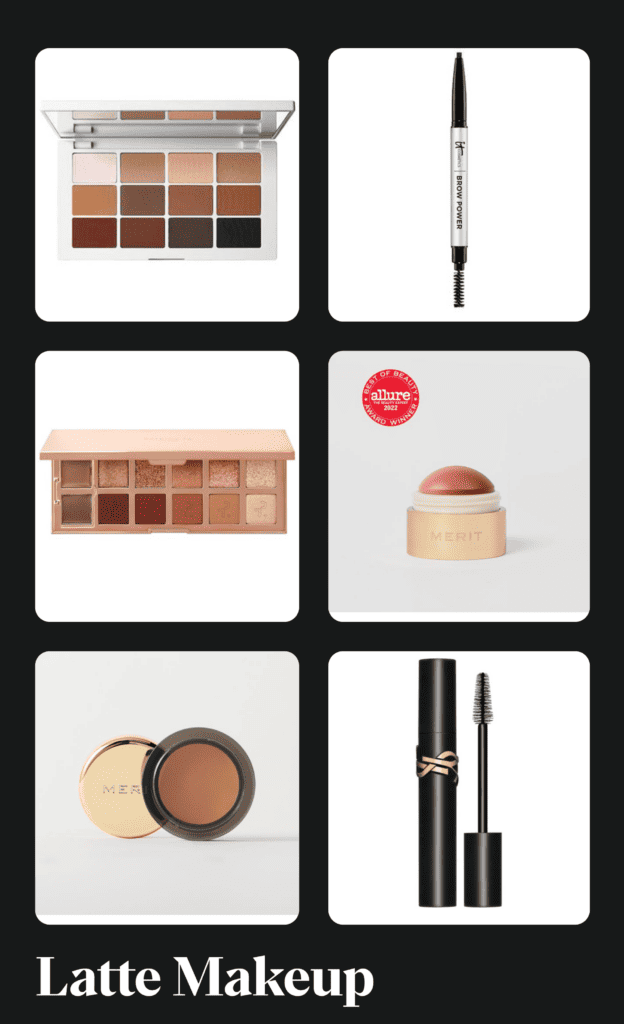 At the very least, these are the products you need for the latte makeup trend:
Warm-toned eyeshadow palette: Invest in a neutral eyeshadow palette featuring various warm, neutral shades that suit your skin tone. Brown tones flatter all eye colors.
Creamy blush: Choose a creamy blush in a shade that complements your complexion.
Nude lip products: Stock up on nude lipsticks, lip glosses, or lip liners in hues that flatter your lips.
Dewy foundation or luminous primer: Select a foundation or primer with a dewy finish to achieve a radiant complexion.
Mascara: Get a high-quality mascara to enhance your lashes without clumping.
Brow pencil, powder or gel: Find a brow product that matches your natural eyebrow color and helps define your brows subtly.
Here are a few of my favorite makeup products for the latte look:
Tips for latte makeup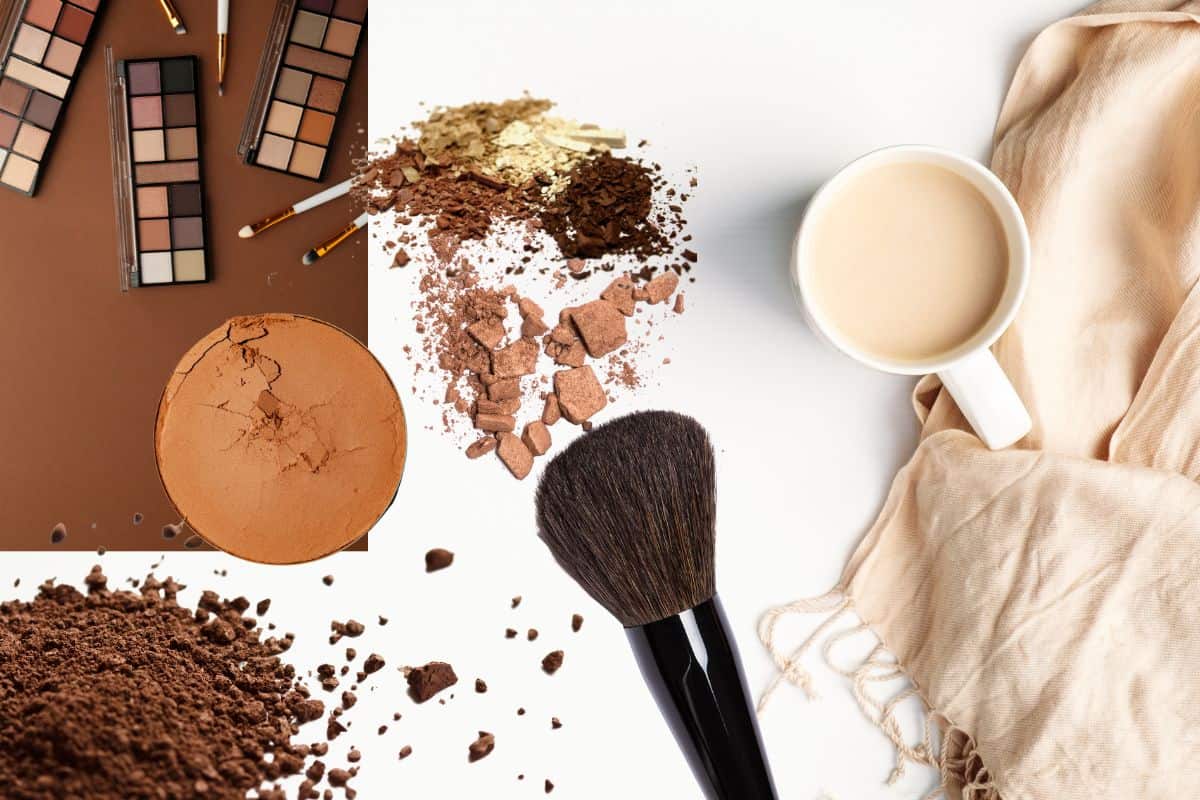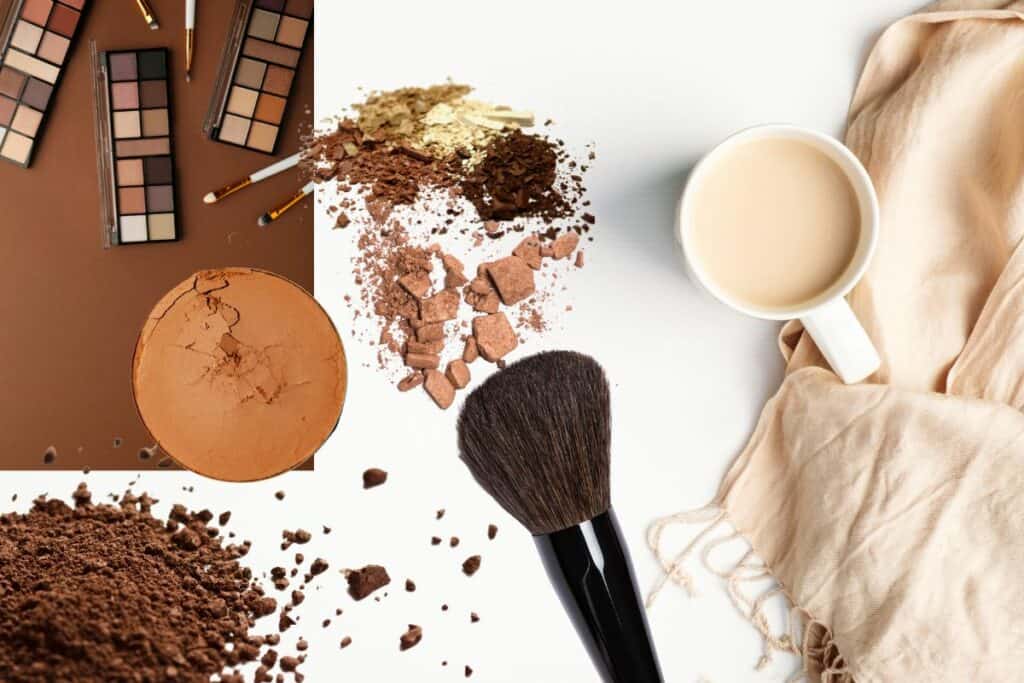 Creating the latte makeup look is all about achieving a soft, natural, and warm appearance. Here are some helpful tips to guide you through the process:
Prep Your Skin:
Before applying makeup, ensure your skin is well-prepped. Cleanse, moisturize, and apply a primer suitable for your skin type. The primer will help create a smooth canvas for your makeup and improve its longevity.
Focus on a Natural Base:
The key to latte makeup is to keep the base light and natural. Choose a foundation that matches your skin tone and provides medium coverage. Avoid heavy, full-coverage foundations, as they can mask your skin's natural radiance.
Embrace Warm-toned Eyeshadows:
The eyes play a central role in latte makeup. Choose an eyeshadow palette with warm, neutral shades like soft browns, warm caramels, and gentle taupes. Apply lighter shades on the lids and blend slightly darker shades into the crease for depth and dimension.
Use Creamy Textures:
Incorporate creamy textures into your makeup routine. Opt for creamy blushes and highlighters, as they blend seamlessly into the skin, giving you a natural, lit-from-within glow.
Soft Contouring:
Keep the contouring subtle and cool-toned. Use a light hand to define your cheekbones, jawline, and forehead. Remember, the goal is to enhance your features subtly, not to create dramatic sculpting.
Choose Nude Lip Shades:
Select nude lip products that enhance your natural lip color. Soft peach, dusty rose, or warm nude shades work best for the latte makeup look. Lip glosses with a hint of shimmer can also add a touch of dimension to your lips.
Define Your Lashes:
Ensure your lashes look lush and defined with mascara. Opt for a lengthening or volumizing formula in black or brown to complement the warm tones of the makeup.
Natural Brows:
Avoid overly defined or harsh brows. Use a brow pencil or powder to fill in any sparse areas, keeping the shape soft and natural.
Blend, Blend, Blend:
Blending is crucial for achieving a seamless and natural look. Whether it's your eyeshadows, blush, or contour, take the time to blend the products well to avoid harsh lines and create a soft transition between colors.
Less is More:
Remember, the latte makeup look is all about simplicity and understated elegance. Resist the temptation to overdo any aspect of your makeup. Subtle touches and a light-handed approach will help you achieve the perfect latte-inspired look.
Adapt to Your Skin Tone:
As with any makeup look, always consider your skin tone when selecting products. Adjust the shades and intensities to best suit your complexion, making the look more personalized and flattering.
With these tips in mind, you'll be well on your way to mastering the art of latte makeup and radiating a warm and natural beauty that's sure to turn heads. Enjoy experimenting and savoring the elegance of this delightful makeup trend!
Common mistakes to avoid
When trying out the latte makeup look, there are a few common mistakes to avoid to ensure you achieve the desired soft, natural, and warm appearance. Here are some pitfalls to steer clear of:
Overloading with product: One of the primary principles of latte makeup is to keep things light and subtle. Avoid piling on too much product, whether it's foundation, eyeshadow, blush, or contour. Applying excessive makeup can make the look appear heavy and less natural.
Not prepping your skin: Skipping the crucial step of preparing your skin before makeup application is a big no-no. Cleansing, moisturizing, and using a primer are essential for creating a smooth canvas and ensuring the makeup lasts longer.
Using the wrong foundation shade: Choosing the wrong foundation shade can significantly impact the overall look. Avoid foundations that are too light or too dark for your skin tone. Test the foundation on your jawline and ensure it seamlessly blends with your natural skin color.
Neglecting to blend: Blending is vital in achieving a seamless and natural appearance. Harsh lines between different makeup products can disrupt the latte makeup look. Take the time to blend eyeshadows, blush, and contour carefully.
Too much contour: Latte makeup embraces a soft and subtle contour. Avoid heavy contouring lines, especially with overly warm or orange-toned contour products, as they can clash with the overall warm theme of the look.
Using bold colors: The latte makeup look centers around warm, earthy tones. Avoid incorporating bold or cool-toned colors that deviate from the overall concept.
Skipping the brow grooming: Well-groomed brows frame your face and contribute to the overall harmony of the look. Don't skip grooming or over-fill your brows, as it can throw off the natural balance.
Ignoring your lip shape: While nude lips are a staple of latte makeup, it's essential to consider your lip shape. Over-lining your lips excessively can look unnatural. Embrace your natural lip shape and enhance it subtly with nude lip products.
Not personalizing the look: While the latte makeup look has specific guidelines, don't be afraid to personalize it to suit your features and preferences. Adapt the shades and techniques to enhance your natural beauty and make the look uniquely yours.
By avoiding these common mistakes and embracing the soft, warm essence of the latte makeup trend, you'll achieve a stunning and effortlessly chic appearance that celebrates your natural beauty. Remember to have fun experimenting with different products and techniques to find what works best for you!
How To Choose The Best Bronzer For The Latte Look
Choosing the right bronzer shade for the latte makeup look is crucial to maintain the warm and natural aesthetic.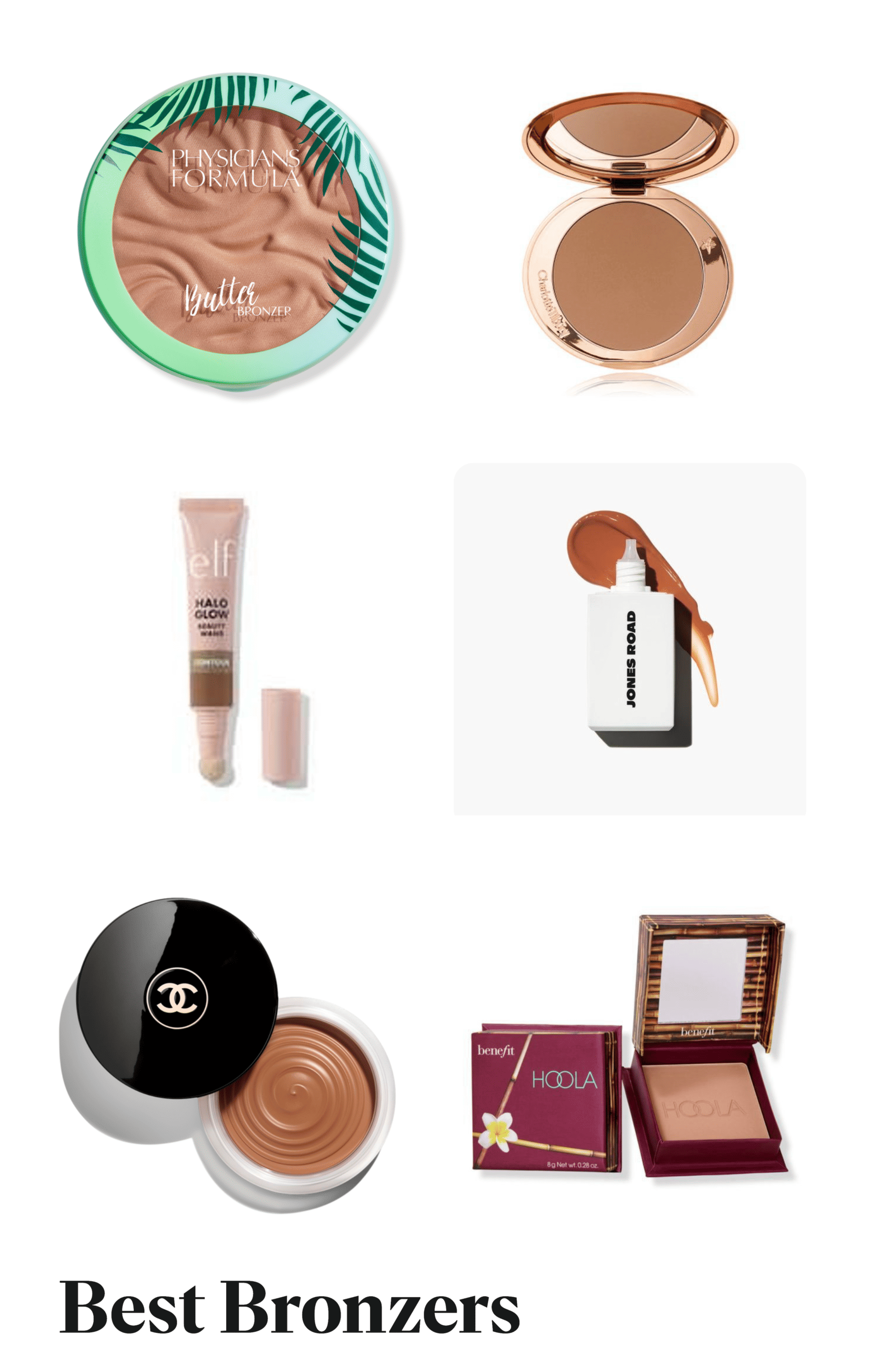 Here are some tips to help you select the best bronzer shade:
Go for Cool-toned Bronzers:
Since latte makeup focuses on warm, earthy tones, opt for a cool-toned bronzer. Cool-toned bronzers have a slightly gray undertone, which mimics the natural shadow that would be cast by the sun. This helps create a more natural-looking contour without appearing too warm or orange.
Test the Shade:
Before purchasing a bronzer, it's essential to test the shade. Swatch the bronzer on your forearm or wrist to see how it looks against your skin tone. Ideally, the bronzer should be no more than two shades deeper than your natural skin color.
Consider Your Skin Tone:
Consider your skin tone when choosing a bronzer shade. If you have fair to light skin, look for a lighter cool-toned bronzer. For medium to tan skin, opt for a slightly deeper shade with the same cool undertone. If you have deep skin, choose a rich cool-toned bronzer that complements your complexion.
Avoid Shimmer:
Latte makeup is all about achieving a soft, natural look, so it's best to avoid bronzers with shimmer or glitter. Shimmer can make the bronzer look unnatural and may not blend well with the rest of the makeup.
Swatch in Natural Light:
When testing bronzer shades, do it in natural light. Indoor lighting can alter the appearance of colors, and you want to ensure the bronzer looks natural and flattering in various lighting conditions.
Consider Matte Formulas:
Matte bronzers work well for the latte makeup look. They provide a more subtle and natural finish, helping you achieve a soft contour that complements the overall warm theme.
Buildable Formula:
Choose a bronzer with a buildable formula. This allows you to control the intensity of the contour and ensures you don't apply too much product in one go.
Blend Well:
When applying the bronzer, blend it well to avoid harsh lines. A soft and seamless application will enhance your features naturally and maintain the subtle appearance of the latte makeup look.
Try a Cream Bronzer:
Consider using a cream bronzer for a more effortless and skin-like finish. Cream bronzers tend to melt into the skin, providing a seamless application that works well with the latte makeup aesthetic.
Remember, the goal of the bronzer in the latte makeup look is to add a soft contour that enhances your natural features. By choosing a cool-toned, matte formula that complements your skin tone and blending it well, you'll achieve a subtle and sophisticated finish that beautifully complements the overall warmth of the latte makeup trend.
Latte makeup is a refreshing departure from bold and dramatic looks, focusing on understated elegance and enhancing your natural beauty. With its warm, inviting tones reminiscent of a comforting latte, this makeup trend exudes effortless charm and sophistication. Embrace the latte makeup trend and let your beauty shine through with this delightful and versatile style. Cheers to savoring the elegance of latte makeup!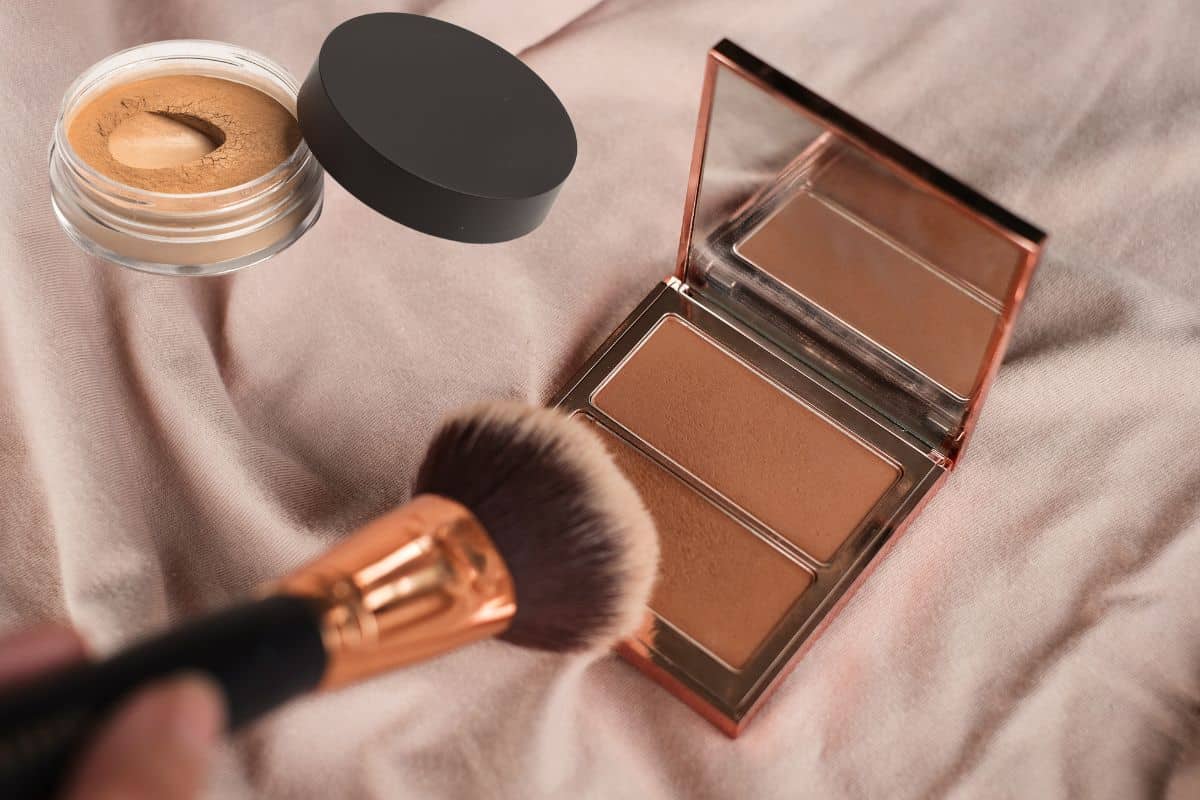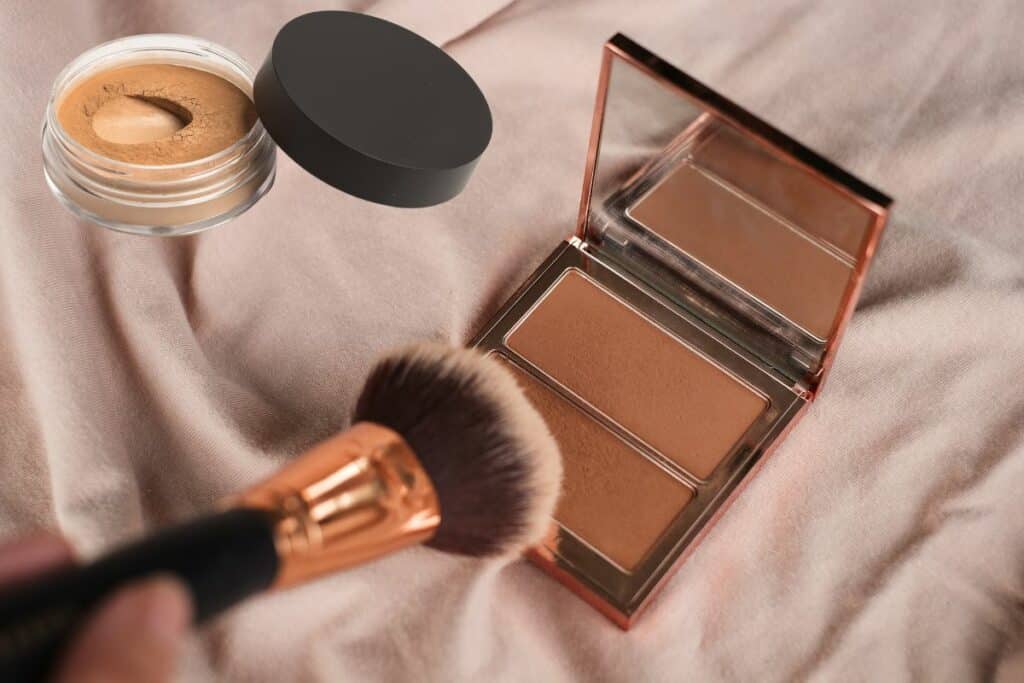 More makeup tips and favorites