Quick and Easy Eye Makeup Tutorial
This easy eye makeup tutorial shows you how to do a bronze smokey eye that looks sophisticated yet polished. No fake eyelashes needed! It takes less than five minutes and the video is less than 2 minutes long. This look is perfect for busy women and moms who want to glam it up a bit but that sometimes feel scared of trying something new, unless they are at a beauty counter and a sales associate convinces you to have a makeover.
SEE ALSO: How to do your own makeup in 2 minutes
I know there are many tutorials, but this video shows you that anybody can achieve this look, no photoshop required.

Here is what I used:
Bronze smokey eye makeup tutorial in 10 steps
First define your eyebrows with a pencil. Don't use a shade that is too dark!
Apply a bone eyeshadow all over your lid.
Next define the crease with a brown or tawny, spice eyeshadow. Remember to go over the crease to open your eyes.
Apply loose powder underneath your eyes so it will catch any specks of dark eyeshadow.
Now apply a dark bronze or shimmery deep brown shade around your lid and lining your lashline. Blend, blend and blend!
Line your entire eye with that same shade or with a darker eyeshadow.
Brush off the excess loose powder.
Use black liquid eyeliner to create more drama. If this is too advanced, you can skip this step and your eyes will look beautiful anyway.
Apply mascara to top and bottom lashes. Once they dry, apply an extra coat to your top lashes.
Finish your look by applying a light and neutral lip gloss.
I hope this eye makeup tutorial inspires you! Remember to like this video if you enjoyed it and subscribe to Hispana Global's YouTube channel.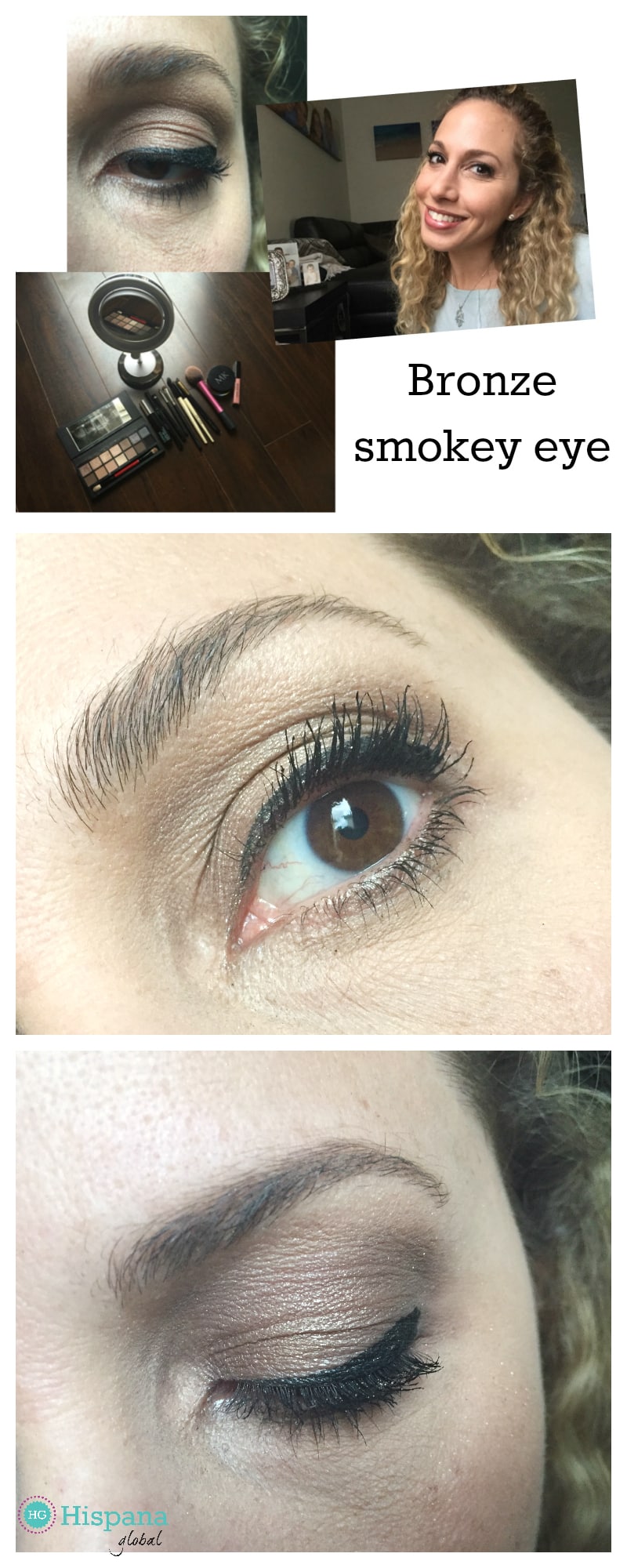 Si buscas una versión en español de este video, lo encuentras aquí.