What To Wear If You Will Be On TV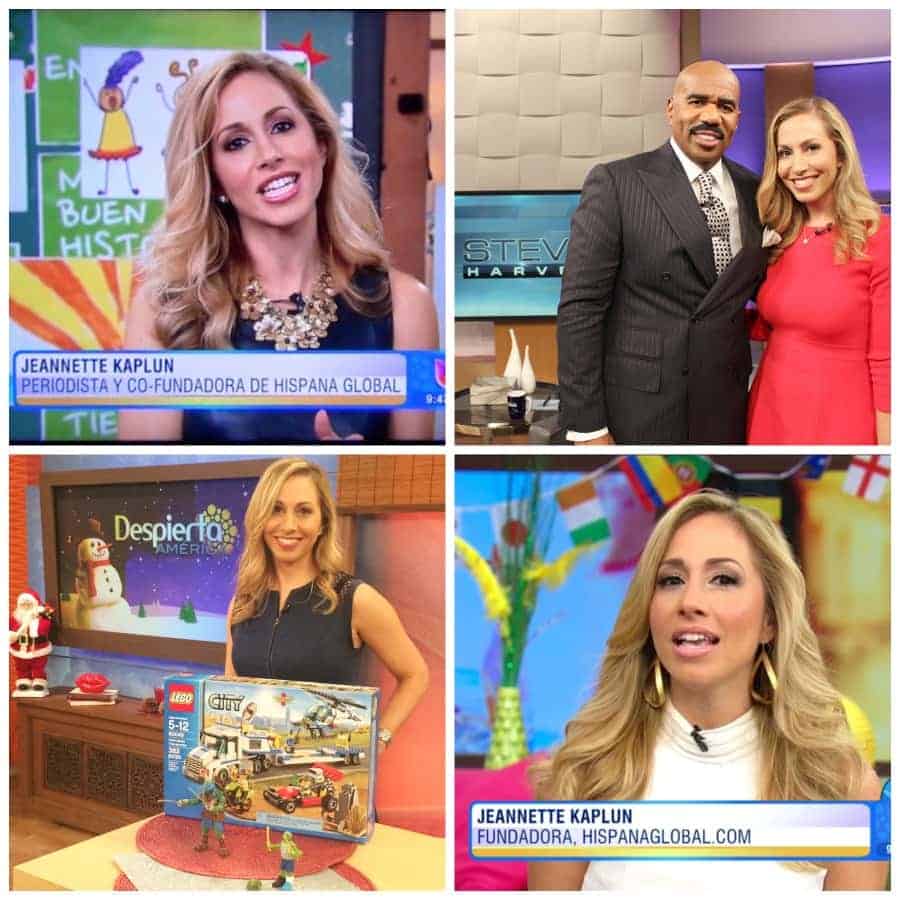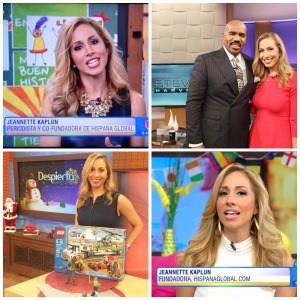 If you will be on TV and don't know what to wear, don't despair! This is something I get asked about all the time so I decided to write a blog post to help you whenever the time comes. After hosting hundreds of television shows (yes, hundreds) plus countless other TV appearances on both local and network show, I've learned that rules have evolved, but in the end it's all about allowing you to stand out but without overpowering the message you are trying to share. Also, keep in mind that it's likely the camera will be showing you in three types of shot: tight shot (of your face), medium shot (half body) and wide shot (your entire body and anything surrounding you). Make sure that whatever you will be wearing looks good for a closeup and from a distance!
7 tips about what to wear for TV
Prefer solid colors. Prints are tricky and even if you see many stars wearing them on TV, a safer bet is a pretty solid. Bright colors tend to look great on camera, but I have a few friends that look beautiful in pastel hues (especially light blues or lavender), so just see what works best with your skin color. If you will be against a green screen, DO NOT wear green. You will literally fade into the background. If dresses are not your thing, pair black trousers with a solid top.
Avoid black or stark white. Black will absorb all the light while pure white will reflect it, two extremes that are not ideal when dealing with studio lighting and professional cameras. If you will wear solid black, wear a scarf that has color in it or a statement necklace that brings attention to your face. Bright white creates too much of a contrast, so I also avoid it, but you can wear off-white or eggshell hues (which I have done). They can be very flattering.
Think about what image you want to portray. Of course you want to be yourself and authentic, but your image says tons about you. If you're talking about sensitive issues, avoid dressing provocatively (unless that's your personal brand). If you are very casual and laid back, you can still wear jeans but pair them up with a blazer and heels so you look polished. For anything news-related or when your credibility is key, avoid spaghetti straps or strapless looks.
Don't wear noisy jewelry. Most TV interviews require you to wear a microphone called lavalier that will be clipped to your top. If your necklace rubs against it or is so full of charms that make noise when you move or gesticulate as you speak, it will not sit well with the producers. You should also be cautious with bracelets, since bangles clashing into each other might also threaten audio quality.
Flatter your body type. In general, avoid too much fabric anywhere; you will look huge on camera. Prefer something tailored and simple. If you're on the curvier side, wrap dresses or tops define your waist and provide a flattering V-neck. Fit and flare dresses are also a great bet. If your shape is more similar to an apple, show off your legs with a pencil skirt and top that flows and skims your waistline. Do avoid tight tops that call attention to your wide waistline. If you can see a bulge anywhere, choose something else. You will thank me later.
Don't forget about your underpinnings. Check yourself in the mirror for noticeable bra straps or panty lines. You should avoid them! Also remember that professional lighting can be quite strong and can make turn many fabrics see-through. If you want everything to look extra smooth, you can always wear Spanx or other control undergarments to give you an extra hand. Just make sure that you cannot see your control boyshorts when you cross your legs if you are wearing a short dress.
Avoid thin stripes. In general, I am not a fan of any kind of lines or stripes on TV, but thin ones are especially tricky. Depending on the camera, it even messes up the image, as if the stripes were moving. With HD this happens less, but still. I don't think lines, especially horizontal ones, are flattering.
I hope these tips help! If you ever have a TV segment or interview coming up and don't know what to wear, just reach out via Twitter, Instagram or Facebook and I will try to help you out.
In case you need makeup tips for HD TV (high definition television), you will find what I've learned here.