Video: Easy Valentine's Day Makeup Tutorial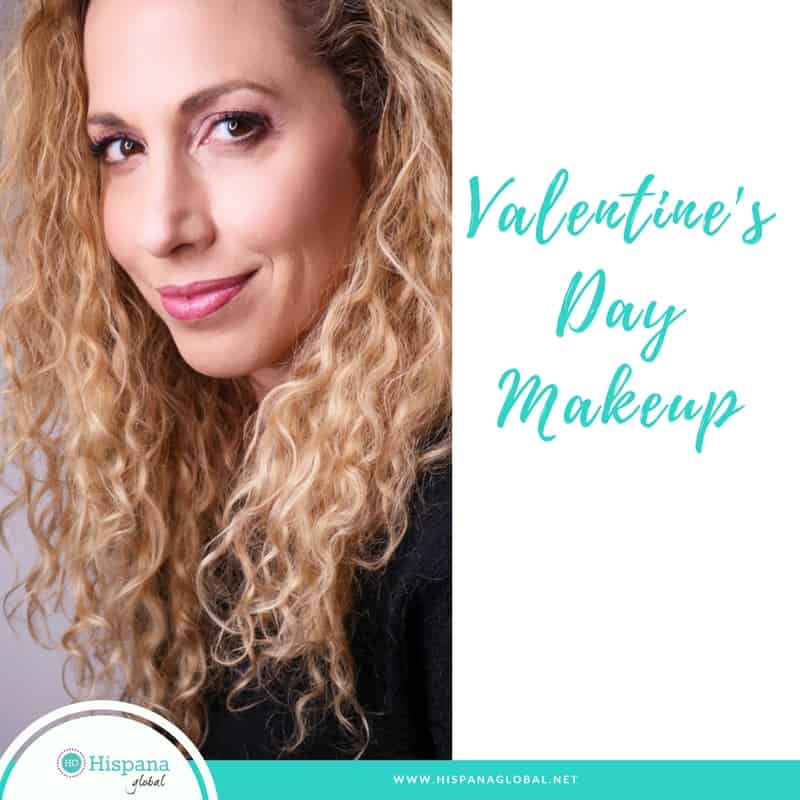 Valentine's Day or date night is perfect for a romantic look that flatters everybody. Don't know where to start? This Valentine's Day makeup tutorial is for you! We used rose and plum hues to highlight eyes, cheeks and lips without looking like you spent hours applying your makeup. Who has time for that?! I promise this romantic makeup tutorial will take you 10-15 minutes at the most. And no, you don't need to apply fake eyelashes (unless you want to!) to make your eyes pop. I honestly try to keep things real and share what works for me.
Here's the video with all the instructions.
Valentine's Day Makeup Tutorial Step By Step
Apply a primer to your clean face. Here I used Clarins SOS Primer in 05 Lavender to neutralize sallowness and brighten skin. It also allows foundation to glide even better over skin.
Even out skin tone with medium coverage, long-lasting foundation. If you have dark circles, apply corrector and concealer. I prefer to apply with a synthetic brush for a flawless look.
Define eyebrows. Here I used Bobbi Brown's Perfectly Defined Long Wear eyebrow pencil in taupe.
Use rose and plum eyeshadows to bring out your eyes. I applied Clarins 4-Colour Eyeshadow Palette in 07 Lovely Rose. I first applied the pale rose shadow all over my eyelid, and then I applied a darker pink shade in the crease. With an angled brush I then used the darker aubergine shadow to define the crease and the outer corner. Then, I blended everything with another layer of the medium pink on the lid. Using a slanted brush, I dipped it in the darkest eyeshadow and lined my eyes as close as I could to the lash line.
I then used a lash primer (I like L'Oreal Paris Voluminous lash primer) to create more volume.
Prefer a plum lipcolor. While the primer dried, I applied Clarins Instant Light Lip Balm Perfector in 08 Plum. It left my lips so soft!
Next, I applied two coats of black mascara. I used Lancôme's new Monsieur Big mascara in black for extra volume.
Finally, I used Clarins Face Contouring palette to highlight my cheekbones. I used the pink blush on the apples of my cheeks and then applied highlighter to my upper cheekbones.
Let me know if you used this tutorial to create your own look. I would love to see your pictures! Find more makeup tutorials on our YouTube channel.