How to Make a Pop-Tart House for Valentine's Day
If you're looking for creative (and yummy!) ways to celebrate Valentine's Day, this Pop-Tart House is so much fun to make.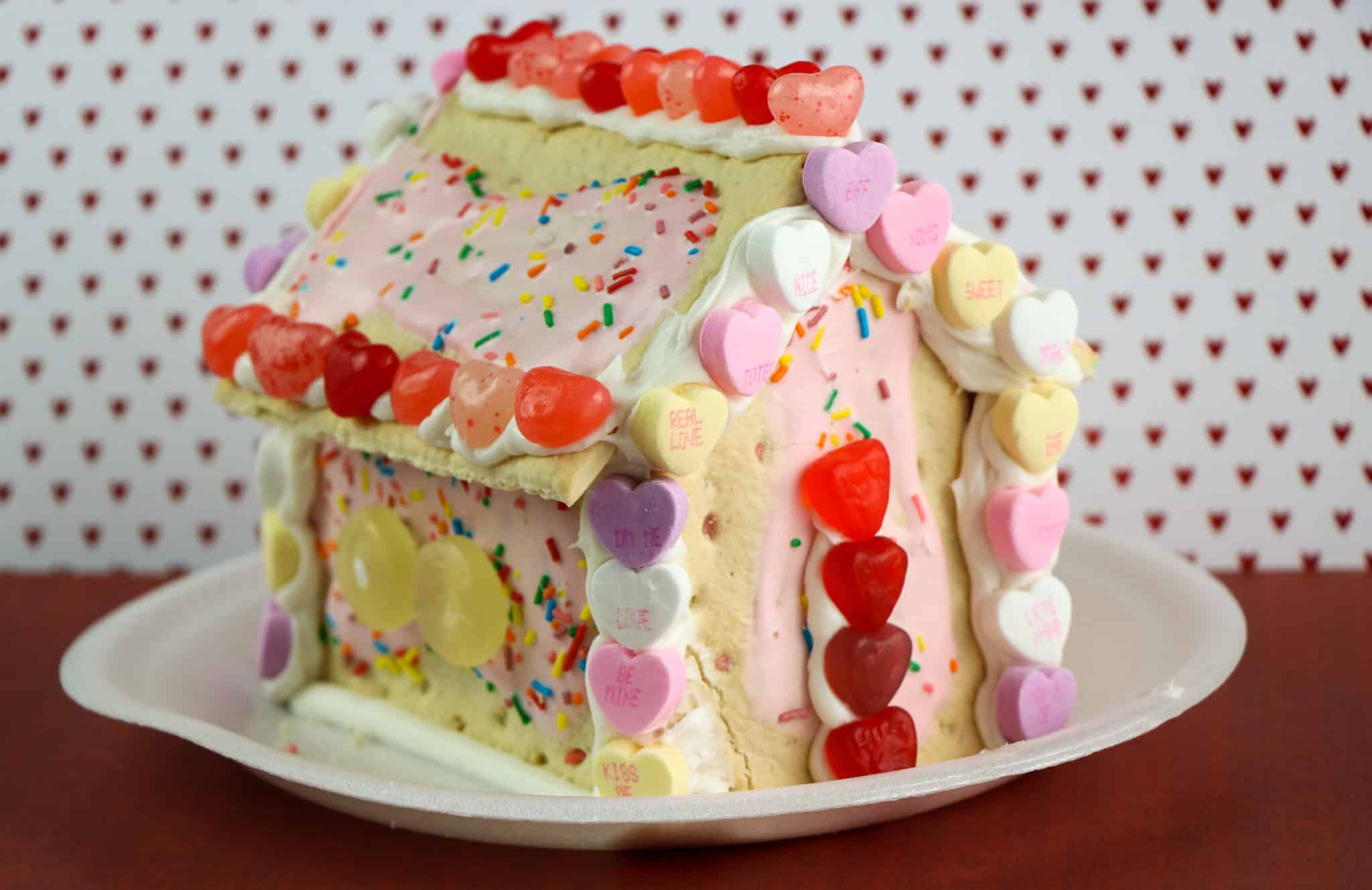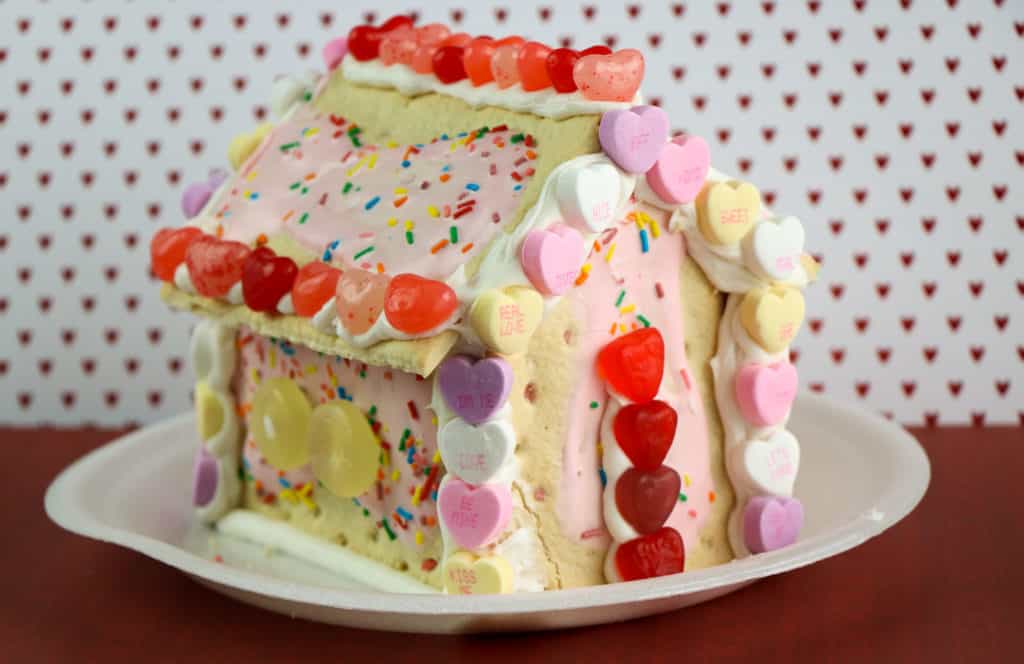 Fans of Christmas gingerbread houses will surely love this project, too. It's the same concept but with heart-shaped candy. Instead of gingerbread, use strawberry pop-tarts to add to the Valentine's Day theme.
Once you finish assembling this pop-tart house, it will look beautiful as a centerpiece. Just allow the frosting to dry so the candy sets and doesn't slip. You can also wrap it in clear cellophane and tie with raffia or a red ribbon to give as a gift.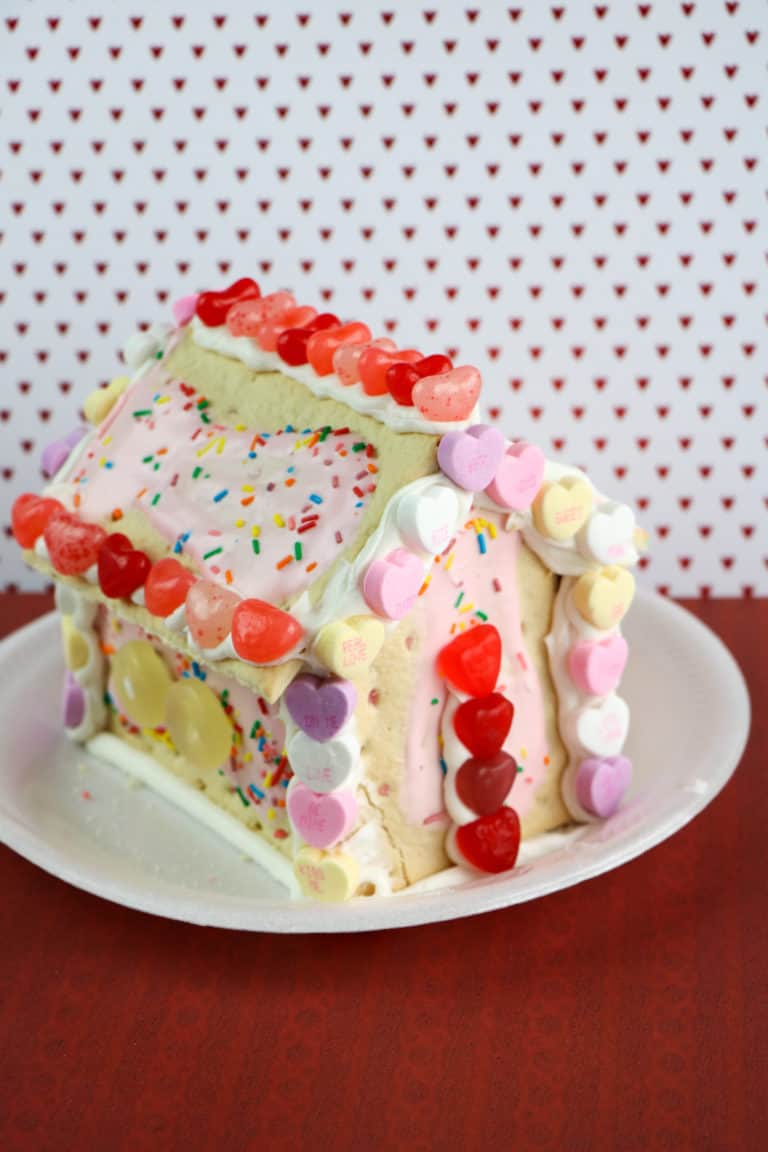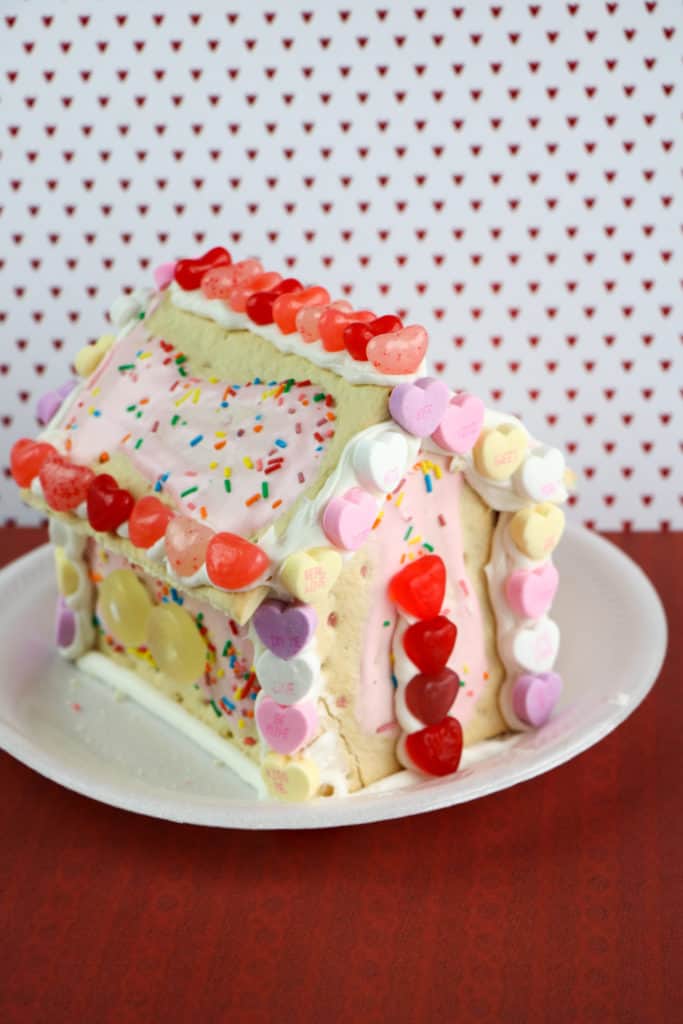 If you need to print out a Valentine's Day card, check out the free ones available here.
Valentine's Day Pop-Tart House DIY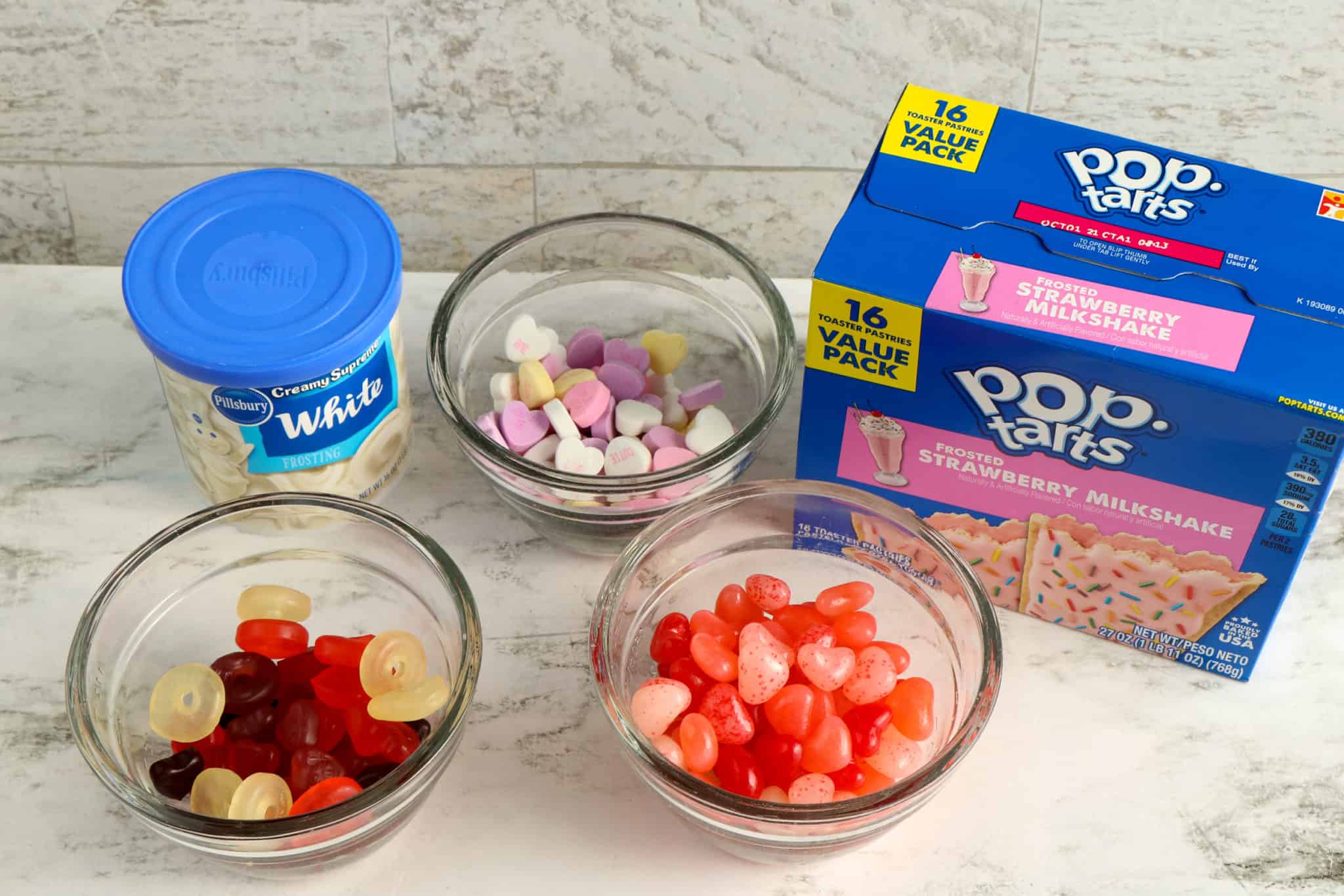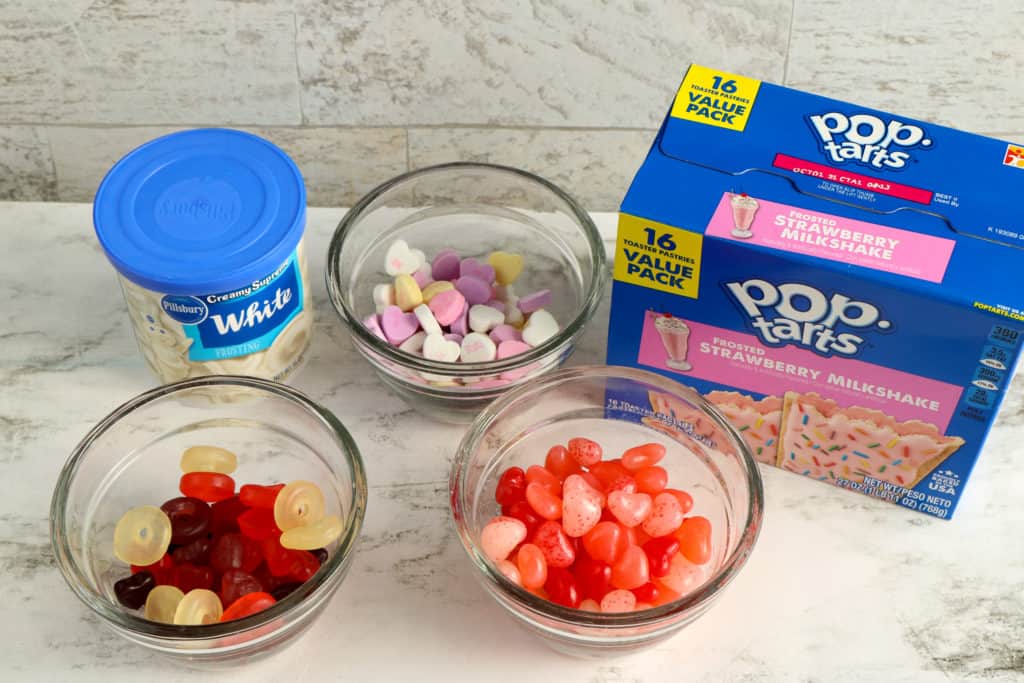 You will need:
Strawberry Milkshake Pop-tarts (will need 6 pop-tarts – or three sleeves – for each house)
White frosting (will need about half a can for each house)
Miscellaneous Valentine's Day candy
Piping bag
Knife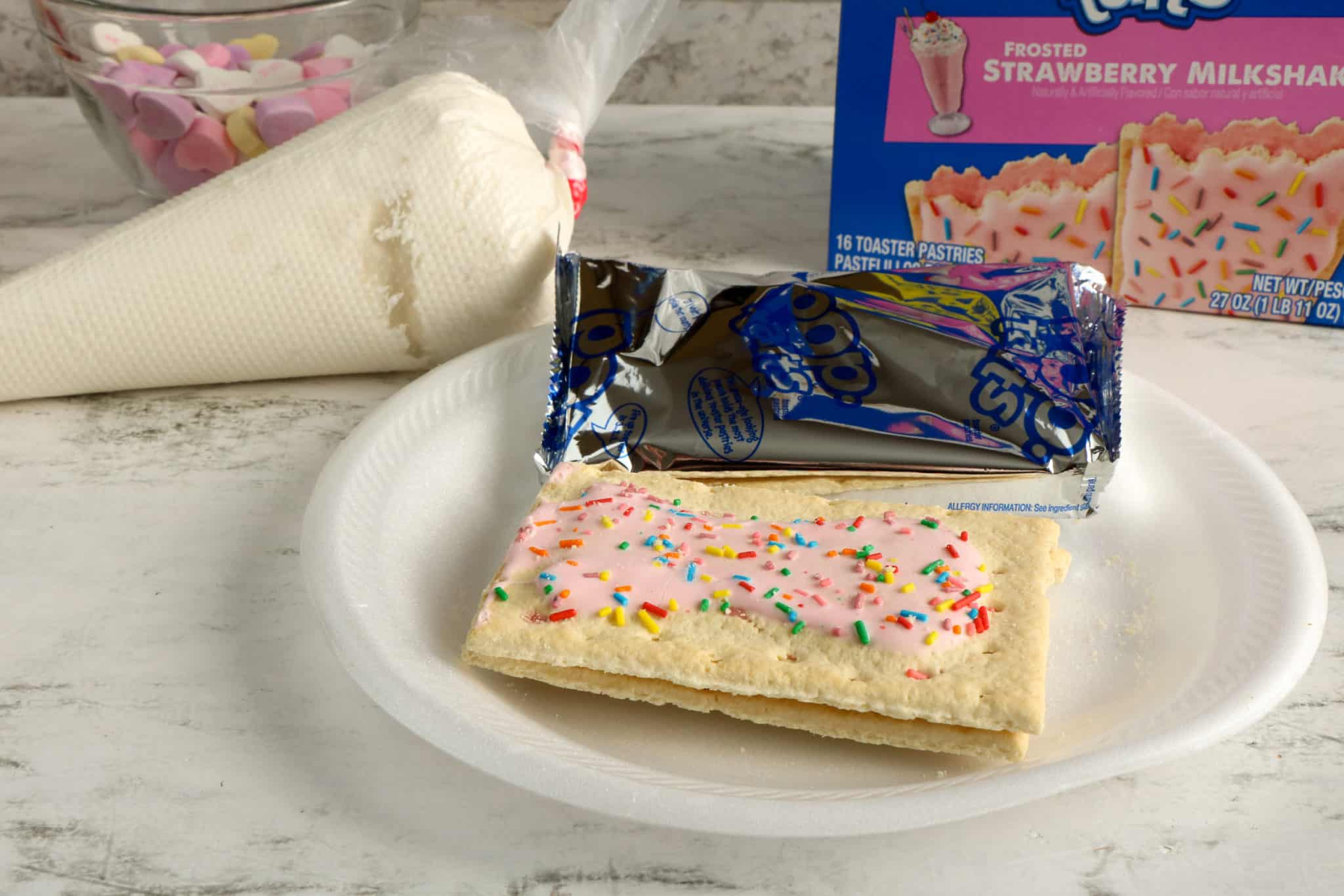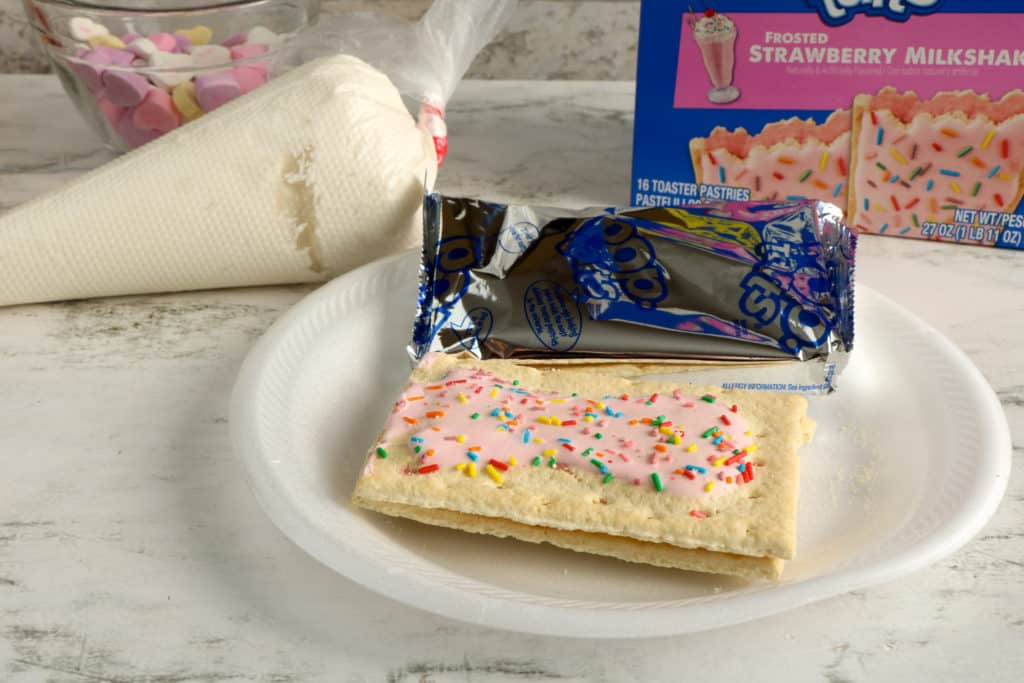 Instructions:
On one end of a pop-tart, cut one end to create a point. Place that pop-tart over a second pop-tart.
Cut the pop-tart to match the shape of the first.
Place frosting in a piping bag and snip the end. Using the frosting, attach the cut pop-tarts to two uncut pop-tarts to create a house shape. Then, use the frosting to attach two pop-tarts to the top of the house as a roof.
With additional frosting, attach candy to the house.
Allow the frosting to dry or nibble away!
Have fun enjoying everybody's reaction once they see this pop-tart house.
More Valentine's Day ideas