Back To School DIY: Customize Your Notebooks And Pencils With Washi Tape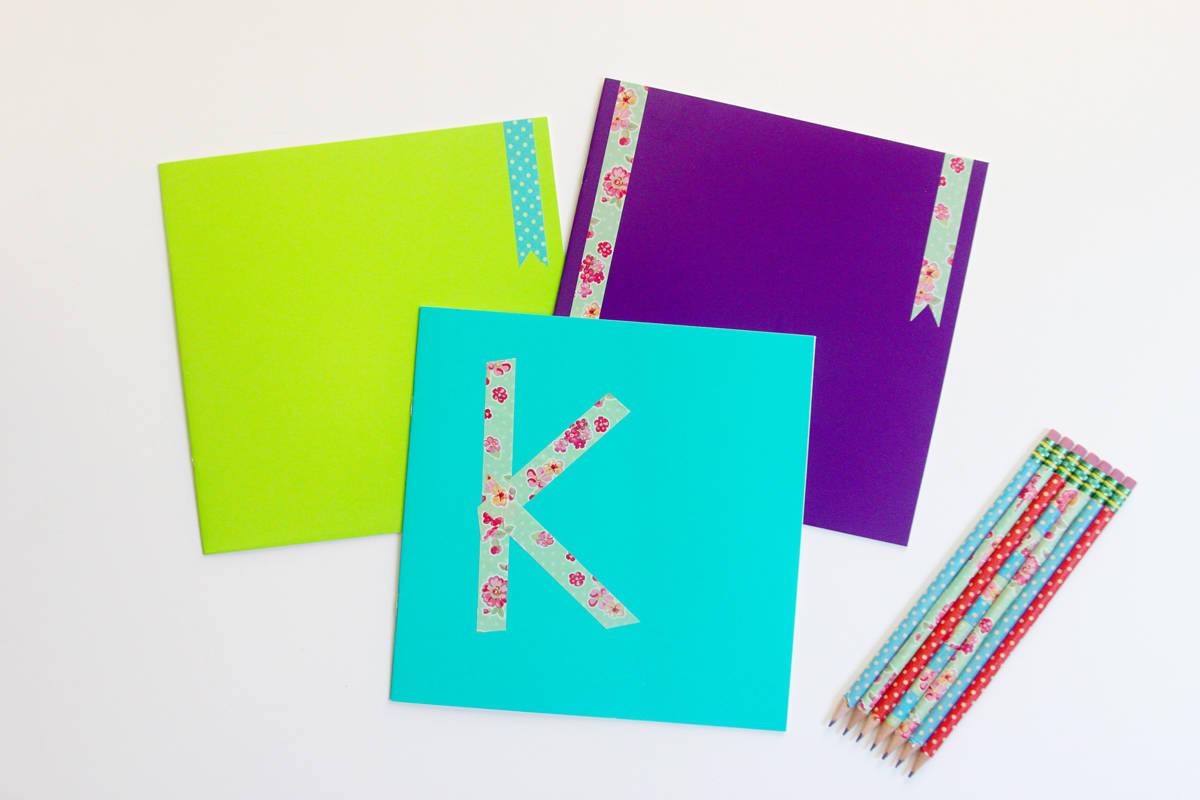 When it comes to getting the kids ready to go back to school, we love customizing notebooks and pencils with washi tape, which you can find on our affiliate Amazon.  My daughters and I worked on these DIY washi tape notebooks and pencils. Aren't they cute? This project is easy, inexpensive and the possibilities are endless.
We decorated pencils and notebooks rather simply, but you could get all fancy with the design if that's your thing. You can also decorate all sorts of other things with washi tape like pencil cases, folders, pens, the inside of a locker and on and on and on.
Stocking up on cute back-to-school supplies can get out of hand expensive though if you aren't careful. That's why I think it's awesome that you can scour the dollar stores or the dollar aisle at Target, get your supplies on the cheap and then personalize them yourself with washi tape.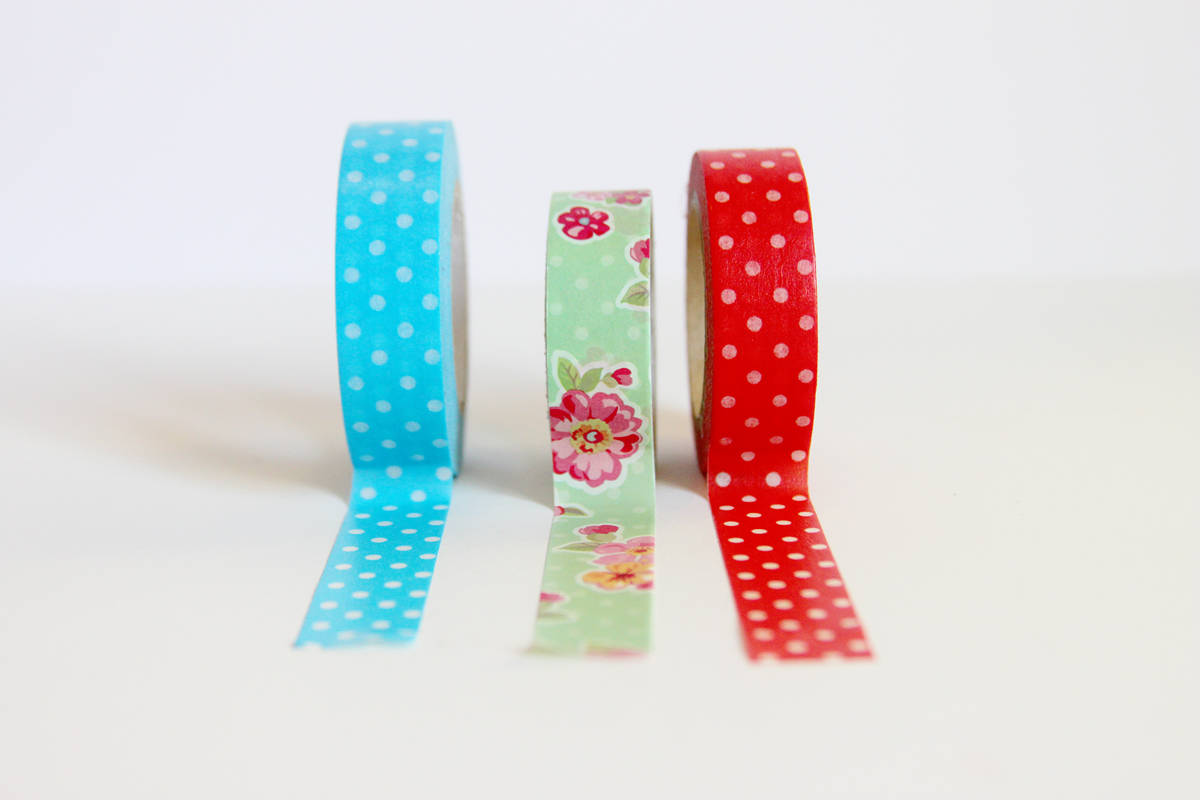 In case you are not familiar with washi tape, it is a type of decorative masking tape that was originally made out of Japanese paper. It was invented in Japan in 2006 and has become so popular that you can find it all over the place now including Amazon, craft stores, dollar stores, online or even Target. I tend to buy mine at dollar stores, Daiso or the dollar aisle at Target because it can get kind of pricey if you buy it at stationary stores.
ALSO READ: DIY: Back To School Goody Bags
One of the things that's great about washi tape is that it is repositionable. If you don't like where you put it or how it looks, you can carefully remove it without it leaving a sticky residue. Nice, right?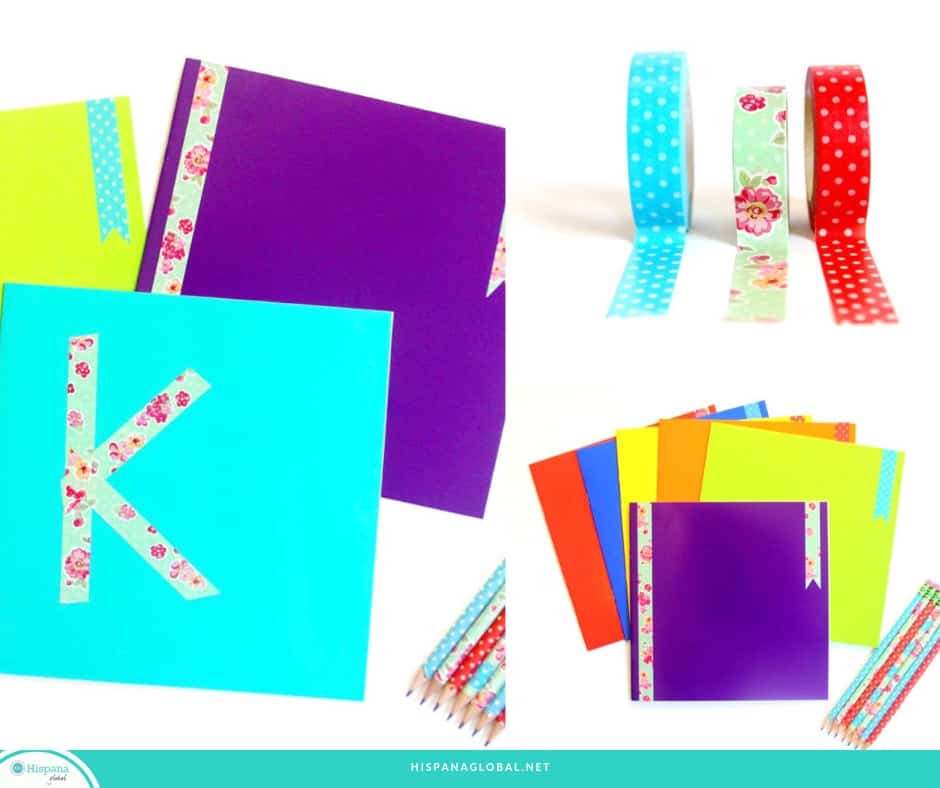 Let me show you how easy it was to decorate pencils and notebooks with it.
How to decorate notebooks and pencils with Washi tape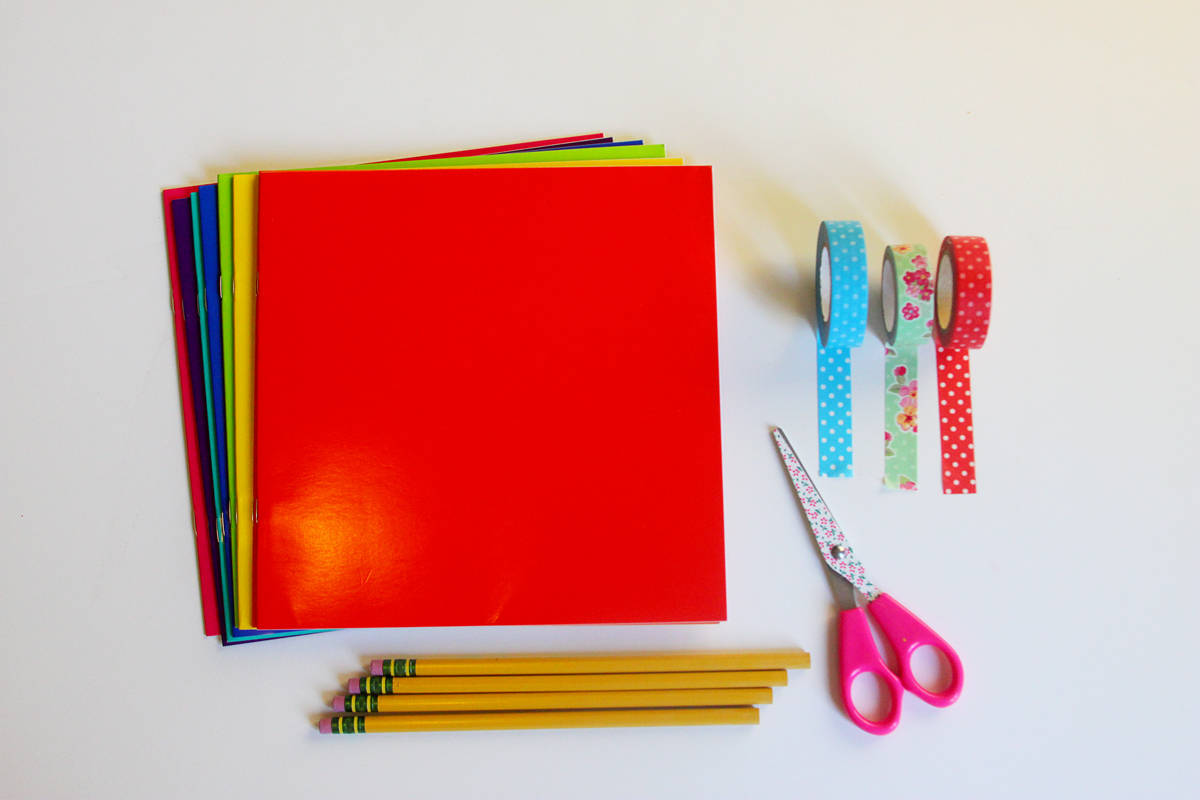 Supplies you will need:
Notebooks of your choice (we found ours in the dollar aisle at Target, but you can use any you like)
Pencils
Washi tape
Scissors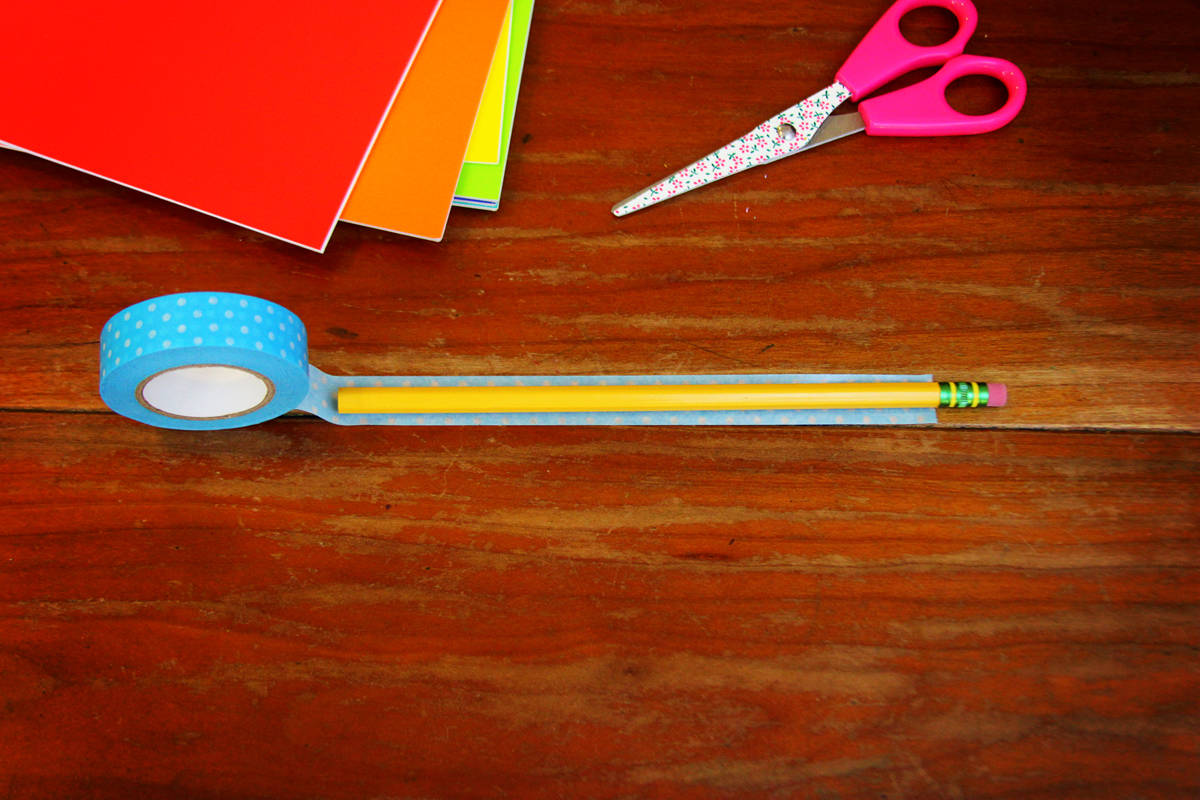 Instructions:
To decorate your pencils, cut a piece of tape that is the same length as the part of your pencil that you want to cover.
Carefully stick it around your pencil, smoothing out any air bubbles. You are going to have to use two strips of washi to entirely cover your pencil.
Once you are done covering the pencil, you can cut any excess washi tape off of the bottom and then sharpen your pencil as you would normally.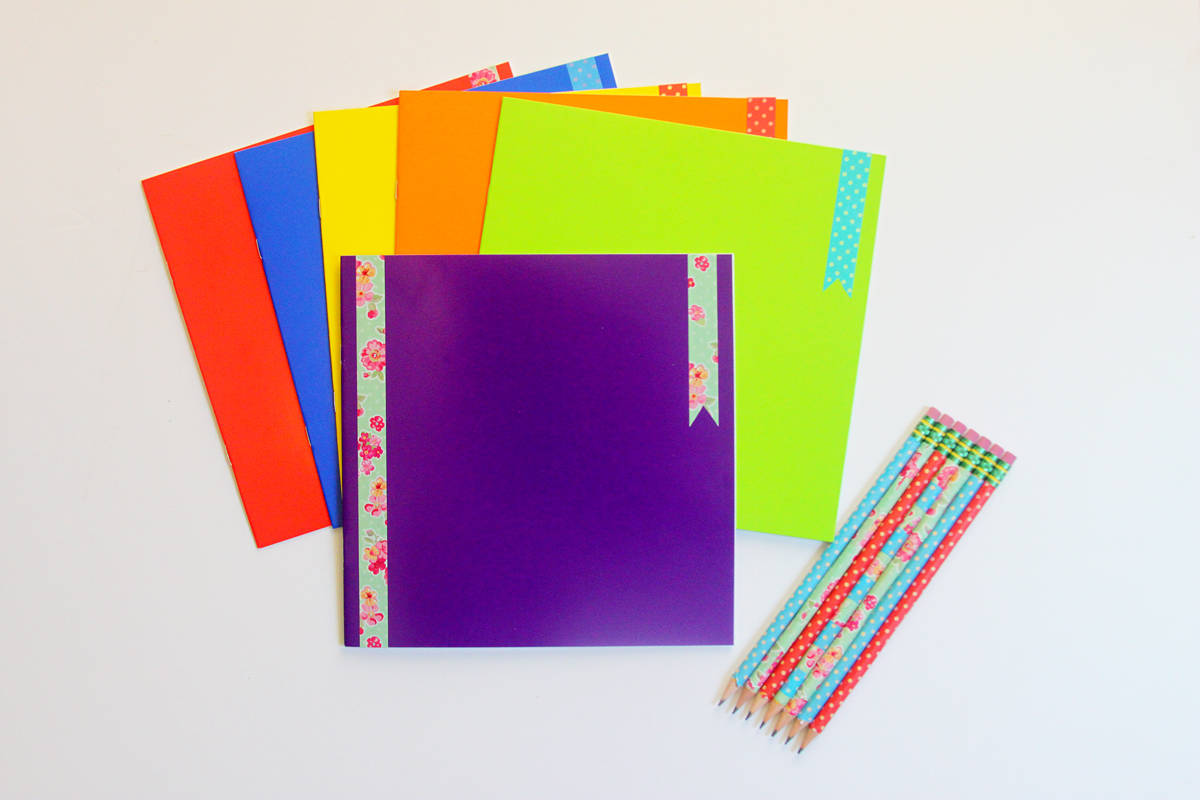 Decorating the notebooks is as simple as cutting strips of the tape and placing them wherever you like. Since our notebooks are already so lovely and colorful we just used a strip or two of washi to decorate them. I like putting the little flag-shaped strips on them because they look cute and if you want to you could write the class subject on them with a Sharpie marker.
And there you have it! Oh, and stash the extra washi tape and use it in your planner or to beautify just about anything.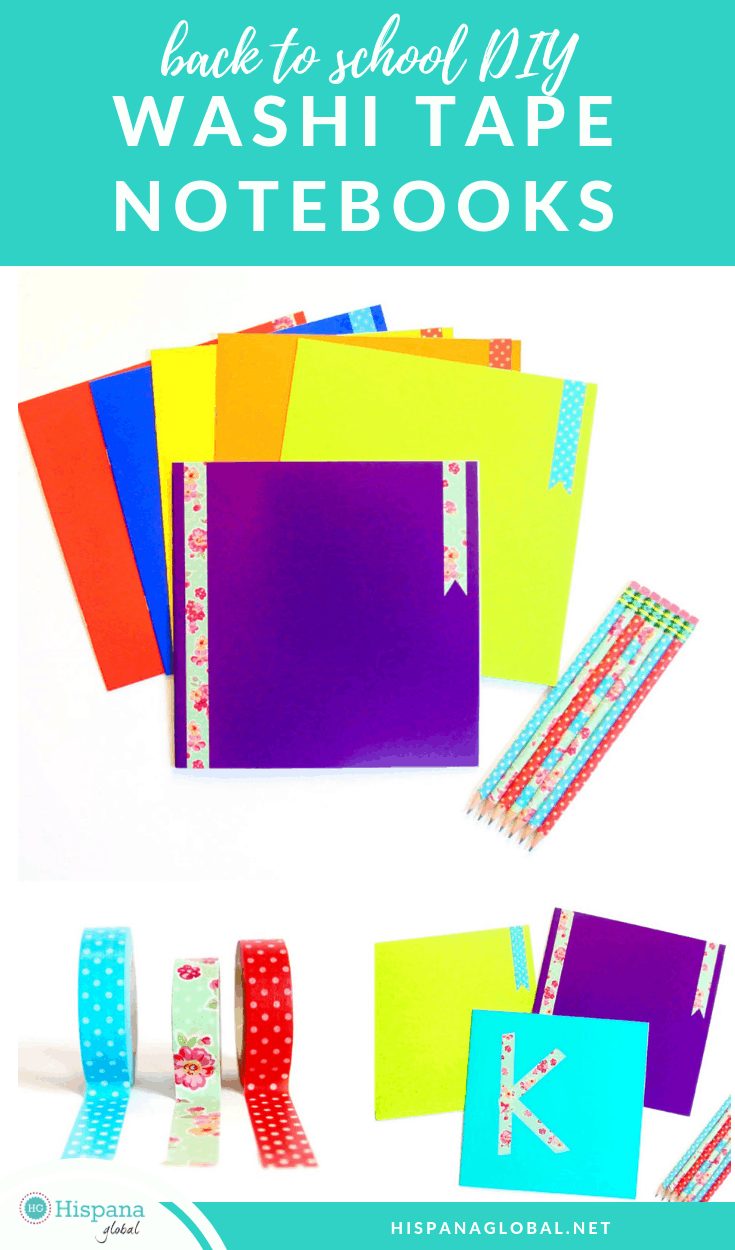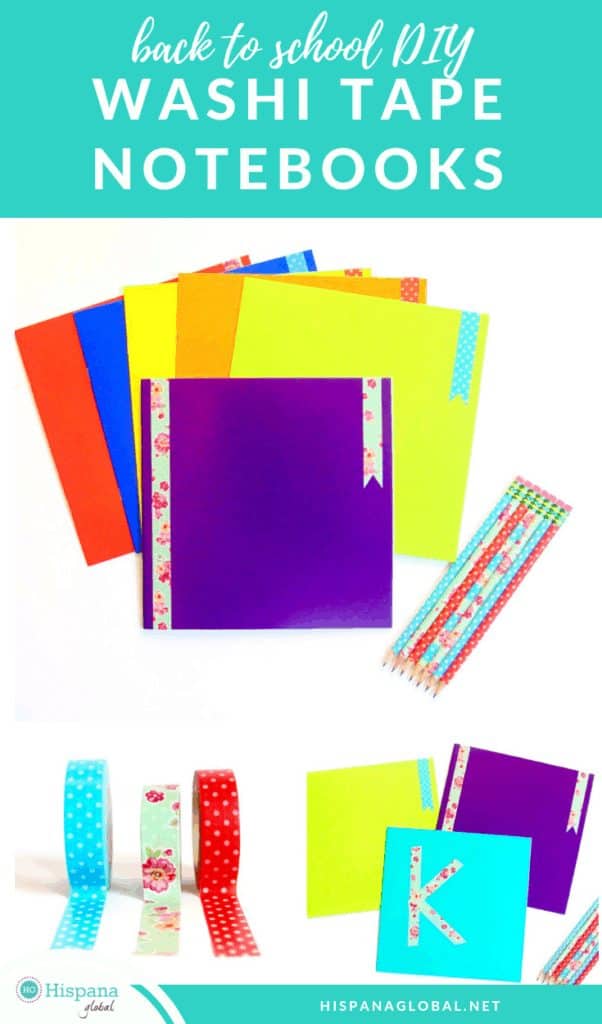 Photos: Claudya Martinez