How To Make A Harry Potter Bookmark In Just Minutes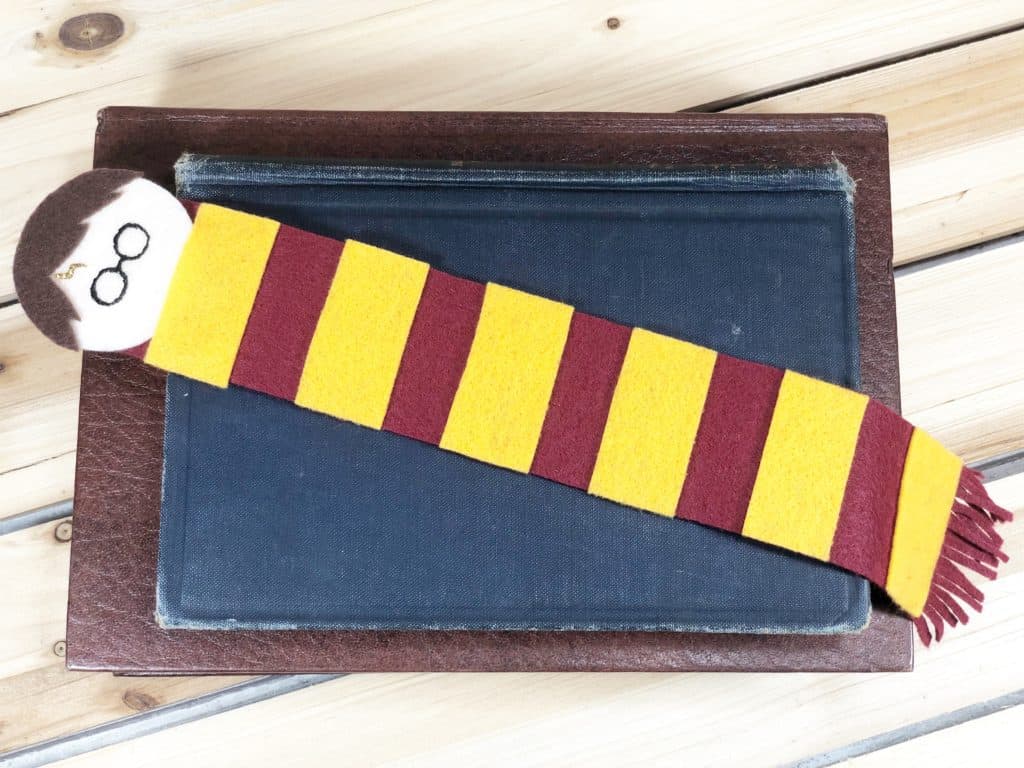 Can you believe it's Harry Potter's 39th birthday? There's no better way to celebrate him than by reading and creating a fun Harry Potter bookmark in just minutes . It's a fun craft you can make with your kids.  Just follow the step by step directions below and you'll be done in just 30 minutes.  It's the perfect summer vacation activity for Potterheads.
How to make a HARRY POTTER FELT BOOKMARK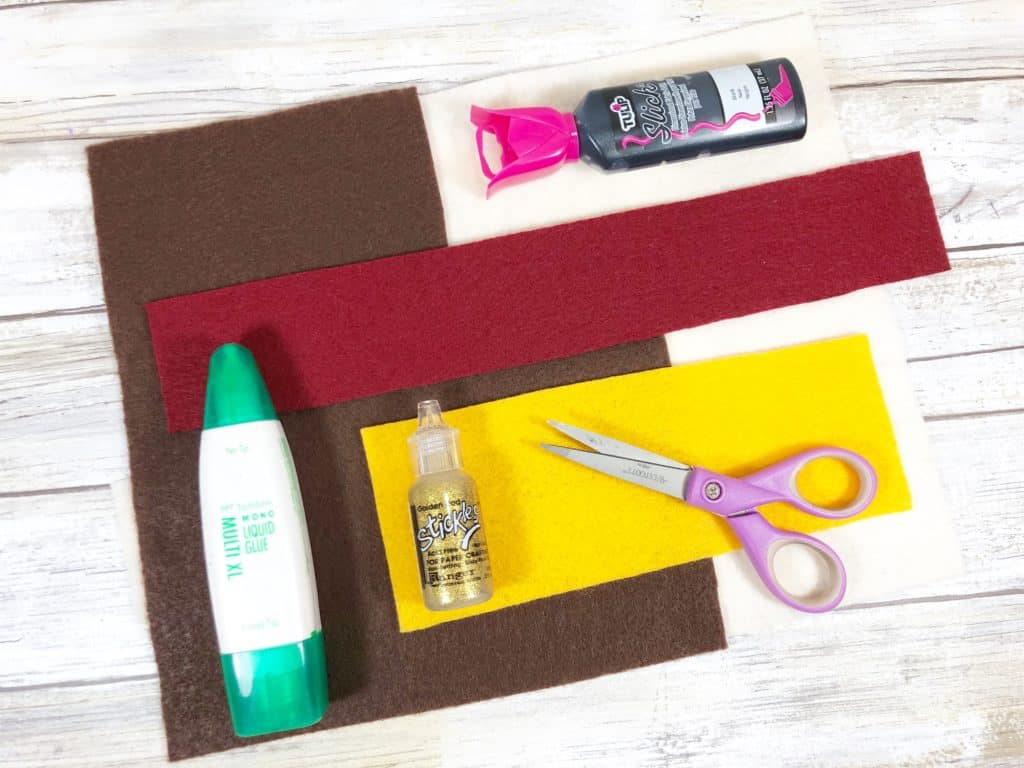 Materials:
Kunin Felt Craft Cuts – Cream, Gold, Burgundy and Walnut
Tombow MONO Multi Liquid Glue – Fine Tip
Dimensional Fabric Paint – Black
Glitter Glue – Gold
Scissors
Ruler
Permanent Marker – Fine Tip
Computer and Printer
Printed patterns (just click on the image and print at home)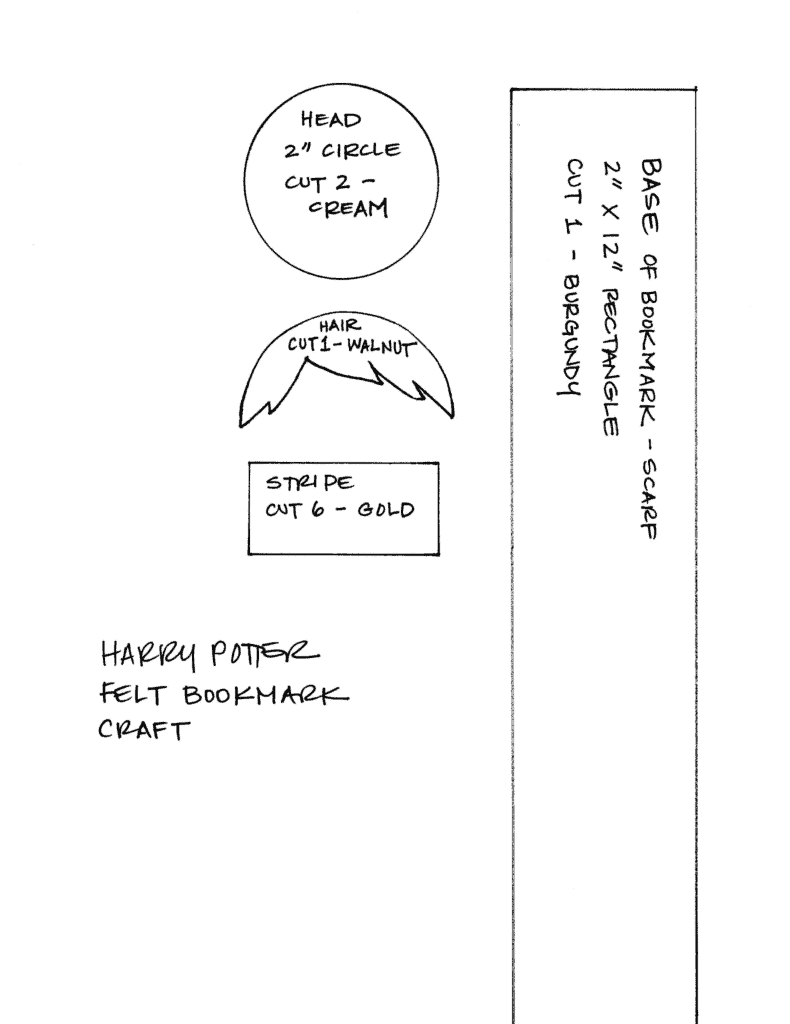 Instructions:
Download patterns, print and cut out with scissors. Trace patterns on felt with fine tip permanent marker according to directions included on pattern sheet.
Attach two cream circles together with glue to create the head and then attach the hair to the top of the head.
Fringe the bottom edge of burgundy rectangle with scissors but cutting narrow sections.
Attach Harry's head to the top of the burgundy scarf with glue.
Attach gold rectangles to scarf with glue. Overlap the first rectangle on the bottom of Harry's chin, and then leave ¾" burgundy sections between each of the five remaining gold rectangles.
Draw glasses on Harry's face with black dimensional fabric paint. Two circles with a curved line attaching the circles.  Let dry.
Draw Harry's lightning bolt scar on the forehead with gold glitter glue. Let dry.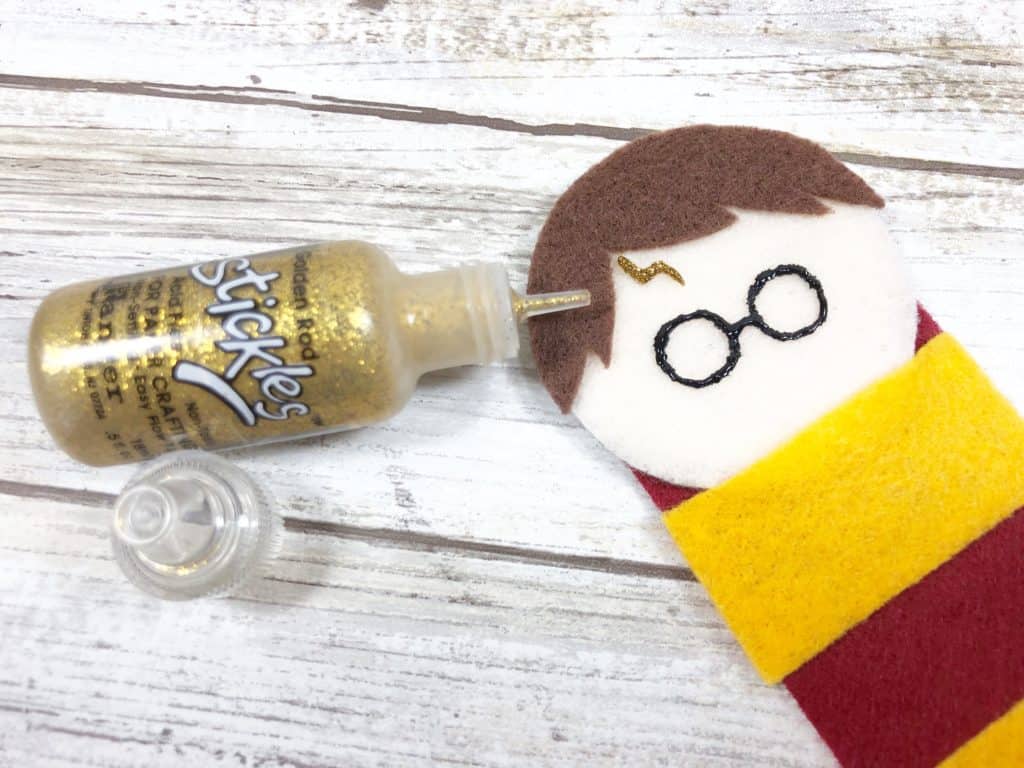 Hope you enjoy creating this quick and easy Harry Potter felt bookmark with the kiddos and share the wonderful experience of reading!