This upcycled snowman made from jar lids is an excellent craft to make with children, especially during the winter.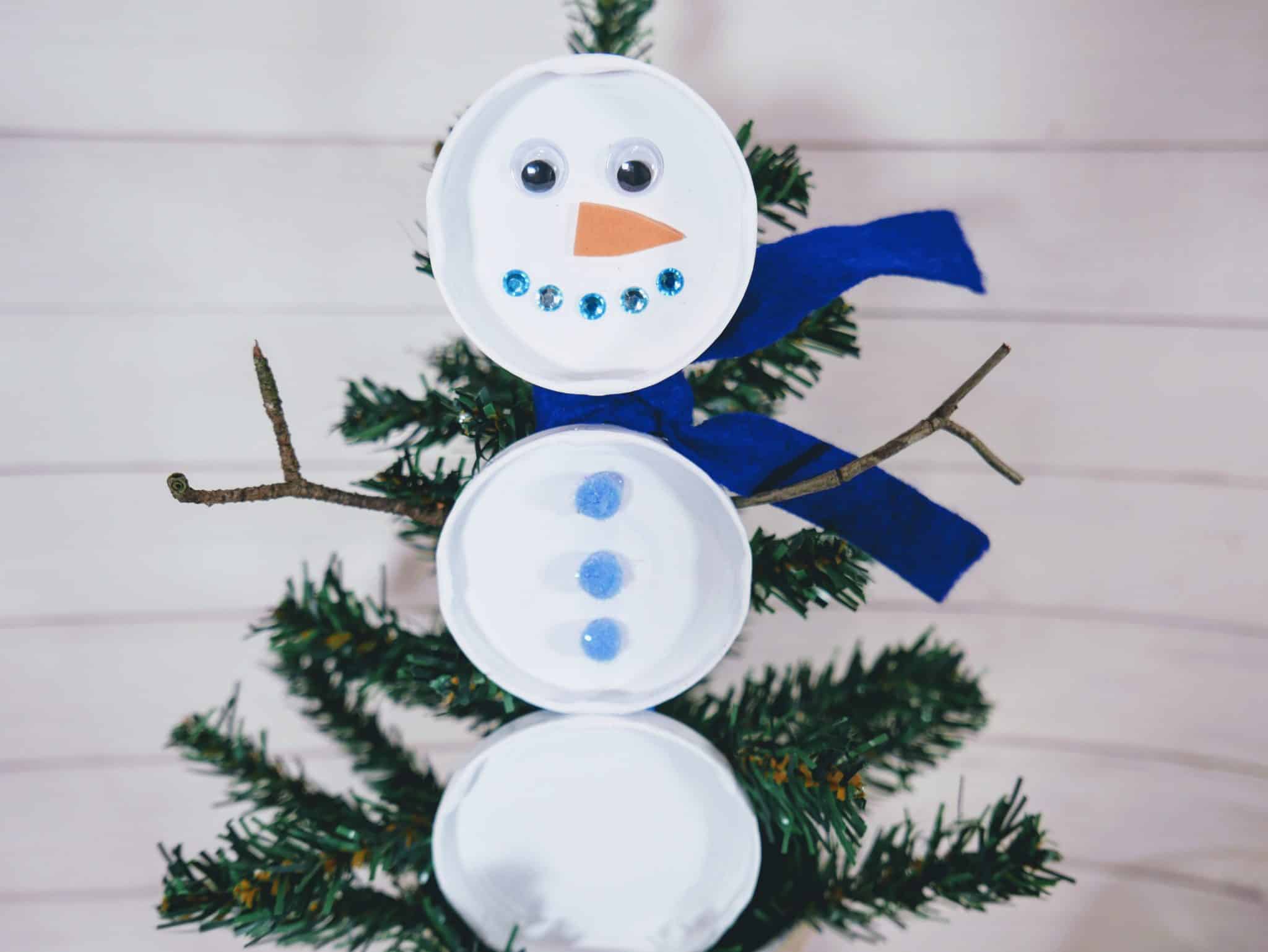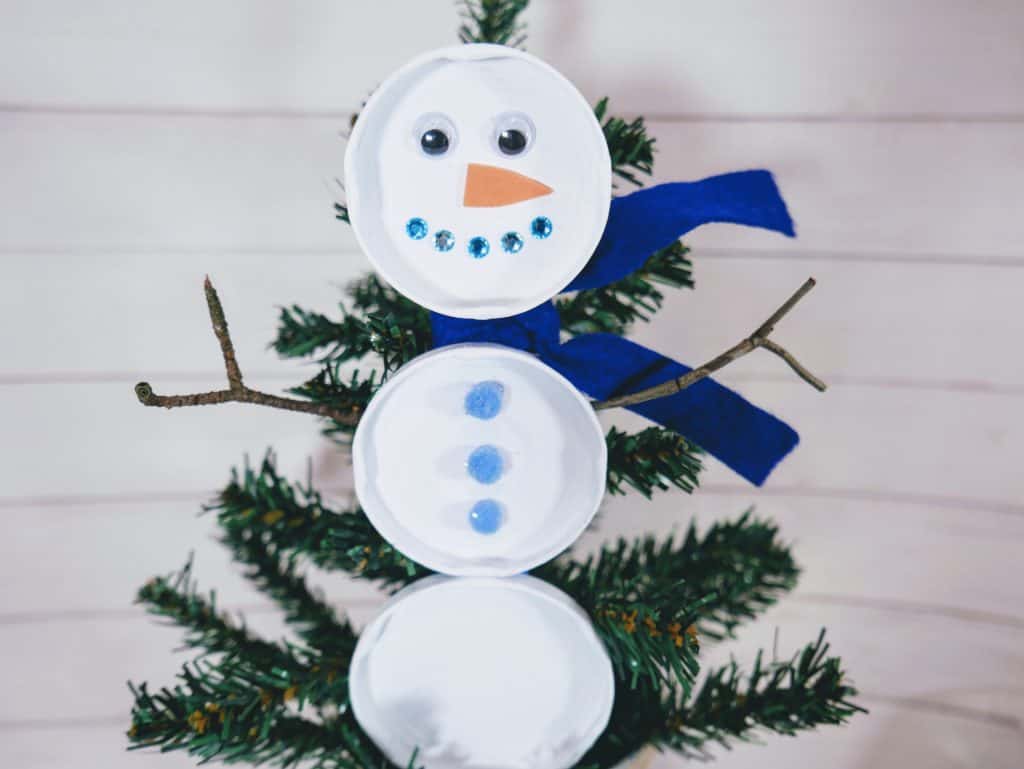 Anyone can do this and use it to decorate your home during the winter. Whatever look you are going for, you can use this craft as a jumping-off point to inspire you. It can be elegant, or silly. It all depends on your personal taste. Use this craft as wall art or set it against a small pine tree to add a lovely holiday vibe to your kitchen or dining room.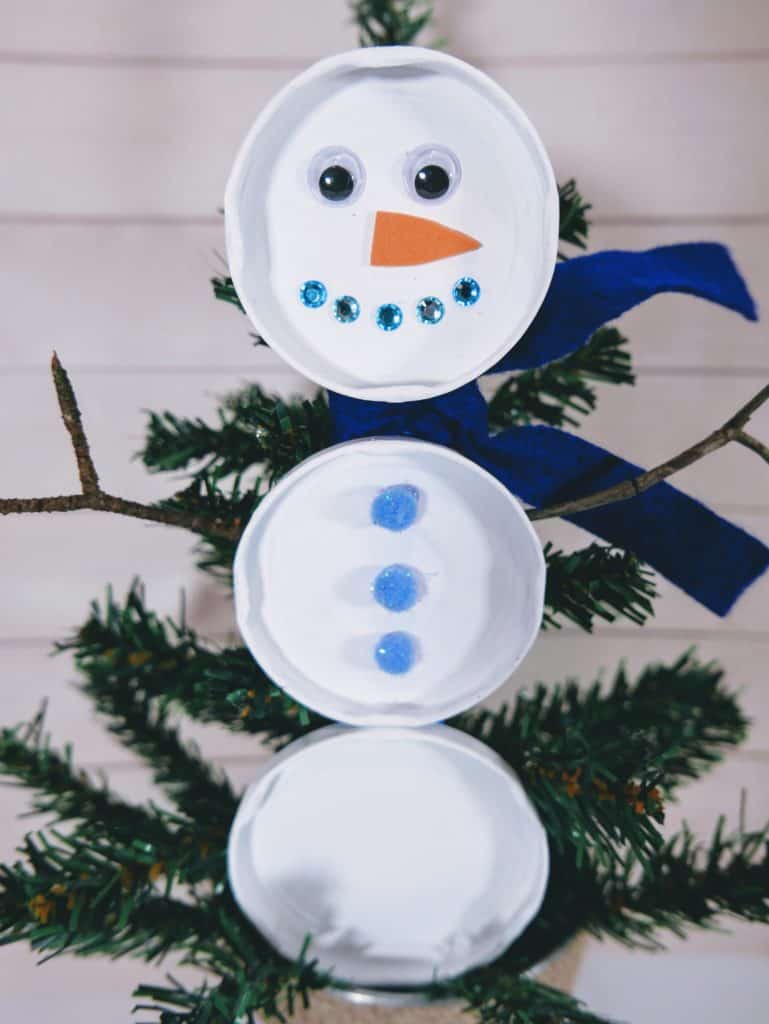 Upcycled Home Decor
Upcycling is when you use discarded objects to make something new. It can be used to update your winter decor. This upcycled snowman might serve as an anchor for other upcycled decorative items in the room. The theme can tie everything together and create a sense of cohesion beyond the holidays.
How you dress up your used and discarded items is up to you. Your snowman is going to be made from the lids on jars you have already used. As you shop for jarred foods, you might want to consider the size of the lids as you make your purchase decisions. That way the scale of your upcycled snowman will be perfect.
It's never too early to start getting a feel for lid sizes or collecting lids to size them up together. You may wind up making several of these for your house. You can have fun giving each one a unique personality as you go. Kids love to personalize crafts and you can make more than one snowman if you want different children to decorate them.
Upcycled Lids Snowman Craft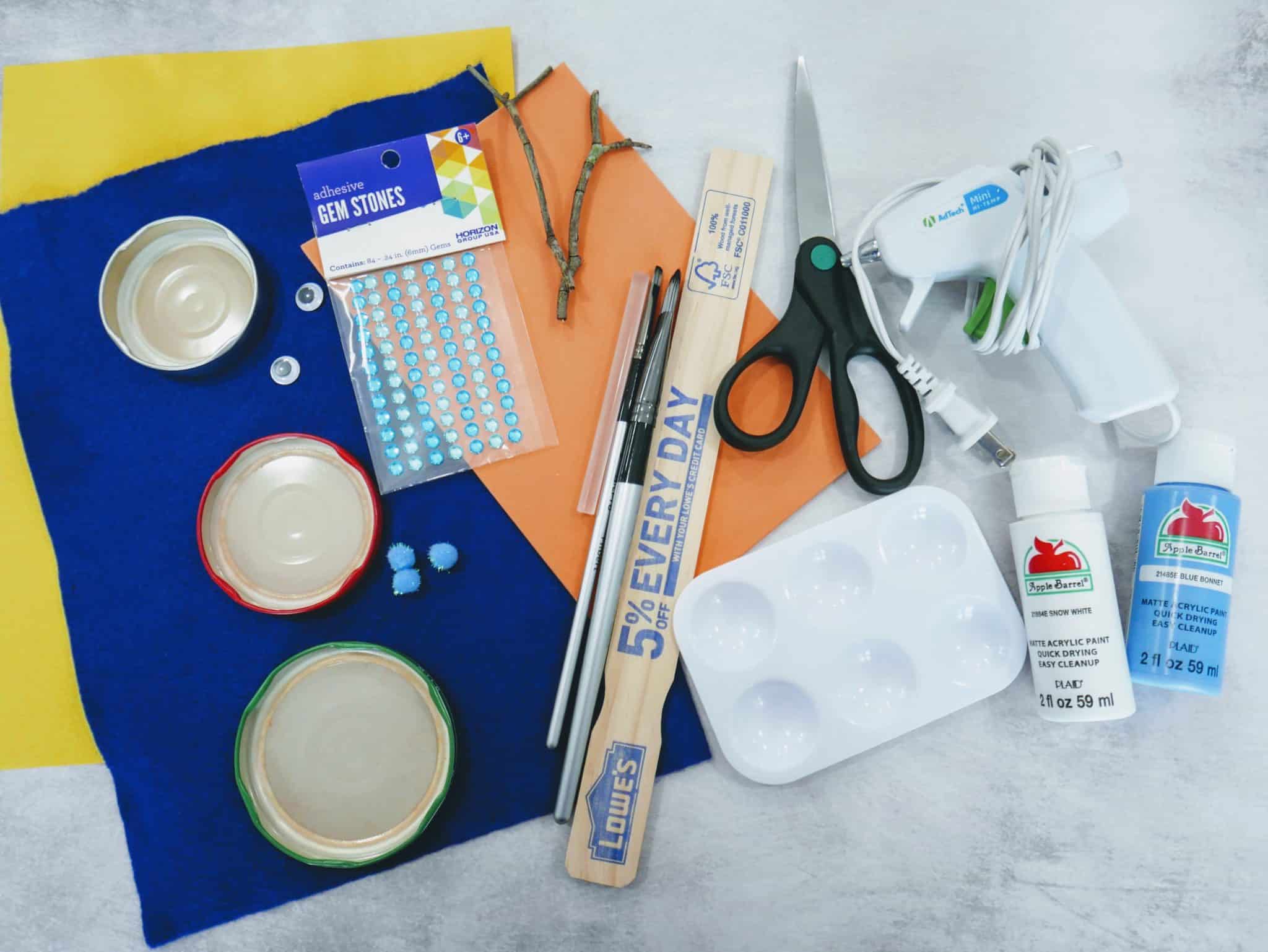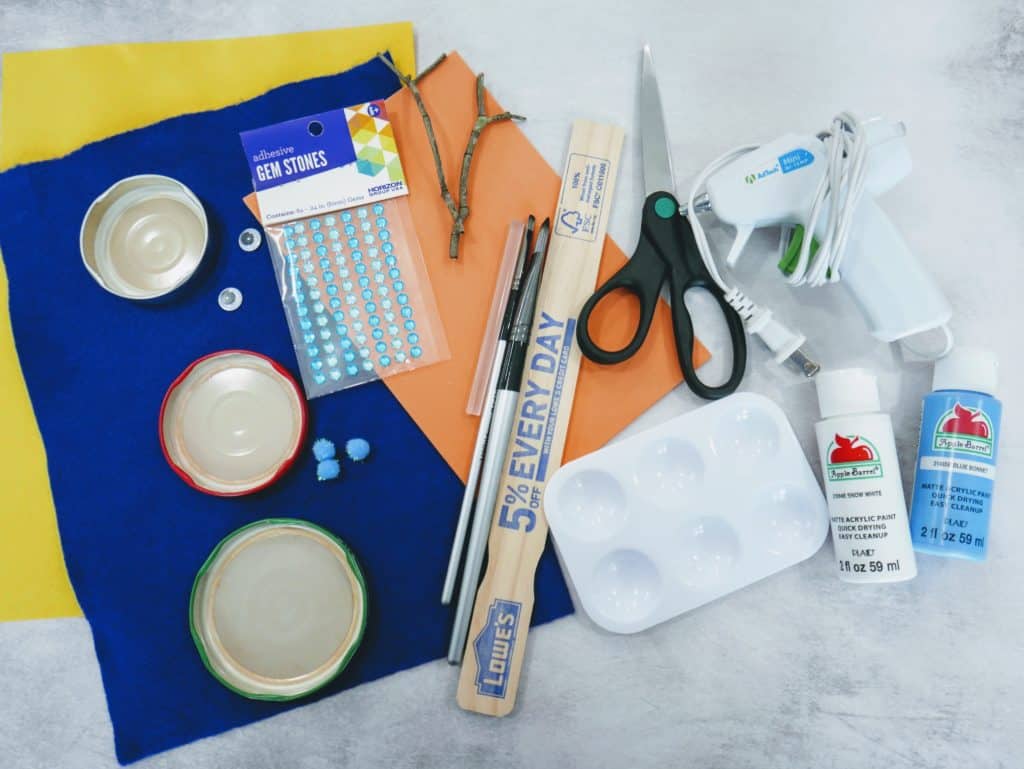 Level: Easy
Time: 30 minutes (includes drying time)
Materials Needed:
Small paint stir stick (available at a local hardware store, or at Amazon.

2 sheets of construction paper (or any other surface such as a paper bag, cardboard, etc… that can be used for paint drips)

3 jar lids in sizes small, medium, and large (for this project I used an upcycled jelly, pasta sauce, and salsa lid)

1 sheet of blue felt

2 self-adhesive wiggle googly eyes
Orange self-adhesive foam sheet

Scissors

Hot glue gun with glue sticks

2 small twigs in the shape of a "Y" (or you could use pipe cleaners)
Directions: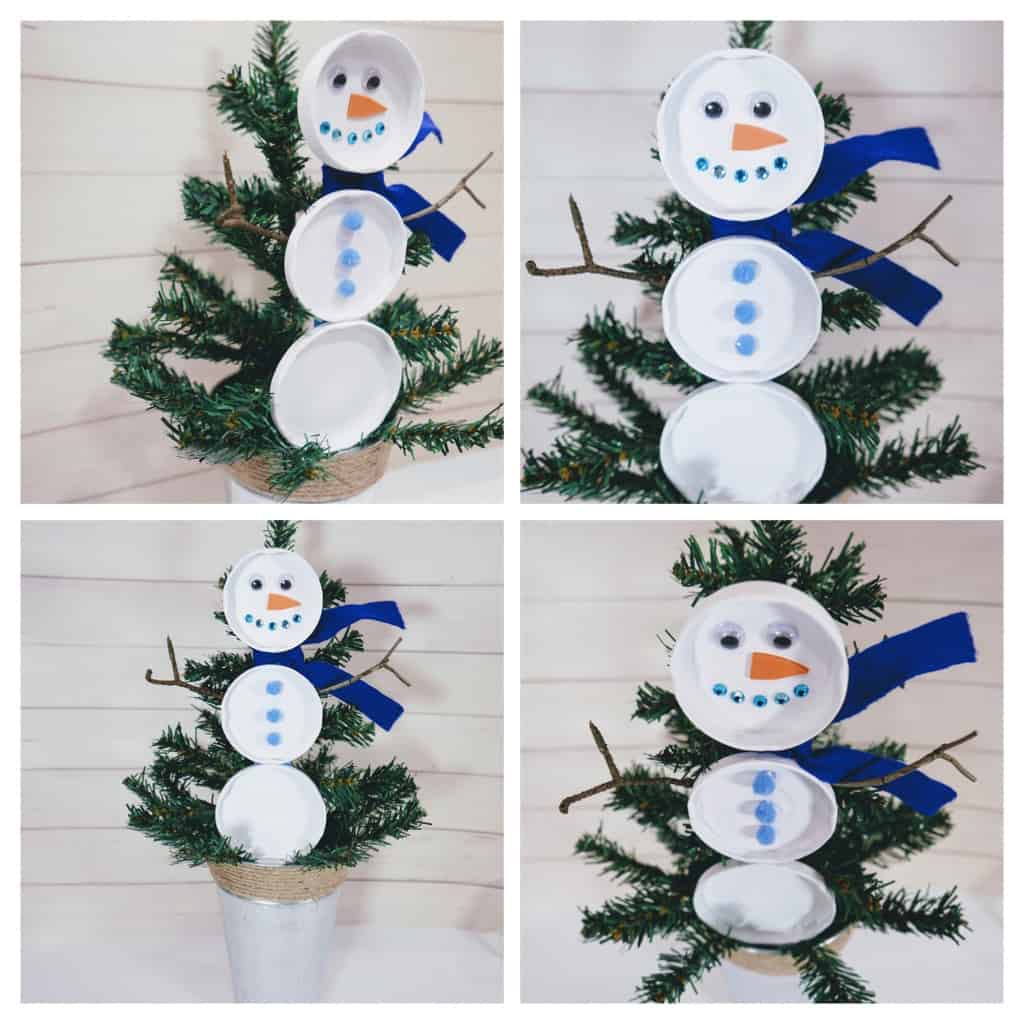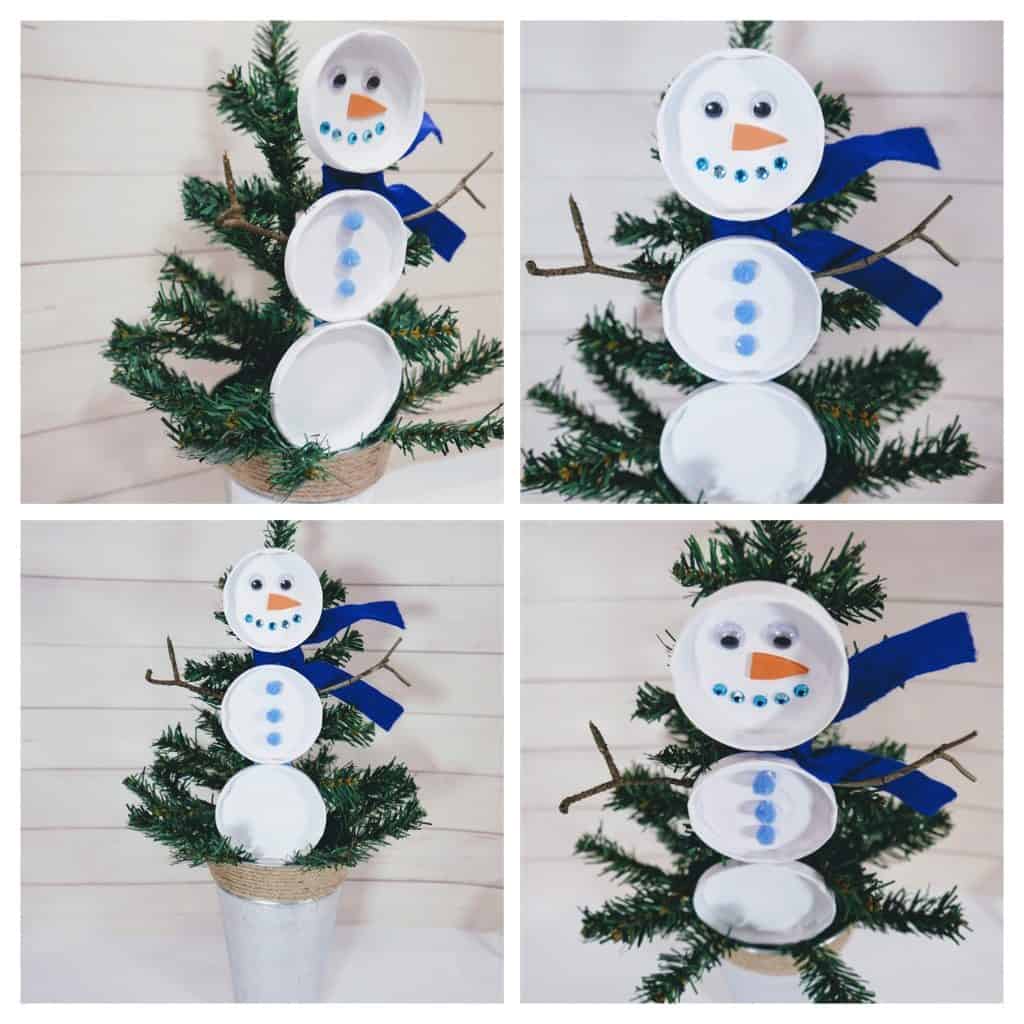 Begin by painting the front side of your paint stir stick white. Paint 2-3 layers for best coverage. (I used a stir stick from a local hardware store, and needed to cover their logo. If you are using a blank stir stick, you can skip this step, and just paint it blue) Make sure to move your paint stick over to the other side of the paper once you paint the first layers, so that it won't stick to the paper.
Once dry, paint a layer of blue paint over the white paint.
While the blue layer is drying, paint the top of the lids white. Paint 2-3 layers for the best coverage.

While the lids are drying, flip the stir stick over, and paint the other side blue.

Flip the lids over, and paint the insides white. Again, paint 2-3 layers for the best coverage.

Cut a strip of blue felt approximately 12" long, and 1" wide. Tie the felt "scarf" around the handle of the stir stick. Tie it in a double knot on the right side.

Hot glue the smallest lid onto the stir stick above the scarf. Hot glue the medium and large lids below the scarf.

Glue the blue pom poms down the middle of the medium lid.
Remove backing and place the self-adhesive wiggle googly eyes on the small lid. Cut a carrot shaped nose out of the orange foam, and stick it to the small lid. Stick rhinestone gems in the shape of a smile onto the small lid.

Flip the stir stick over, and hot glue the twigs to the back of the stick. Your snowman is now ready to enjoy!
More fun crafts for children