Valentine's Day DIY: How to Make Borax Crystal Hearts
Making these beautiful crystal borax hearts is so easy with this simple DIY. It is such an original and fun craft for Valentine's Day!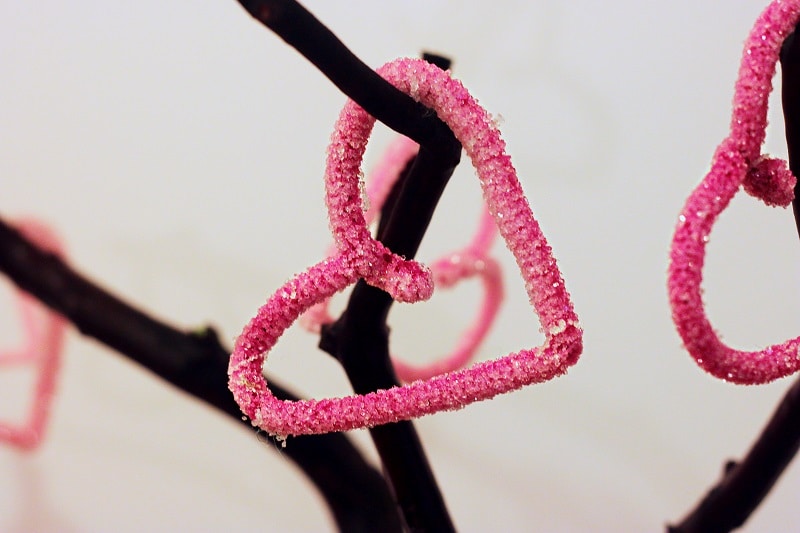 I'm so excited to share this super simple tutorial on how to make borax crystal hearts. It's perfect for Valentine's Day! The crystal hearts make for lovely decorations and if you have kids, this craft has a kind of transformative "Wow!" factor. When you buy borax for home use it comes in a powder form, but through the magic of chemistry, it will form crystals if you dissolve it in boiling water and let it cool for a few hours.
READ ALSO: Free Bilingual Valentine's Day Cards
What is Borax?
Borax is a compound boron mineral that I have been a fan of for many years. I use it to make my own laundry detergent or as a laundry booster for commercially-made laundry detergent, but this is the first time that I've used borax to make crystal shapes of any kind. I'm smitten!
How can you use Borax Crystal Hearts for?
These adorable crystal hearts can be used to decorate your home, table or even greeting cards. For example, I hung the finished hearts on a branch we had laying around in the back yard and I'm in love. They instantly make your home or tablescape be on theme for Valentine's Day.
Borax Crystal Hearts Craft
Supplies:
• Borax (you can find borax at most stores in the laundry aisle or buy it online)
• Empty glass jars. You can use mason jars or glass jars from your recycling.
• Pipe cleaners
• Twine or yarn
• Wooden skewers (popsicle sticks would work as well)
• Boiling water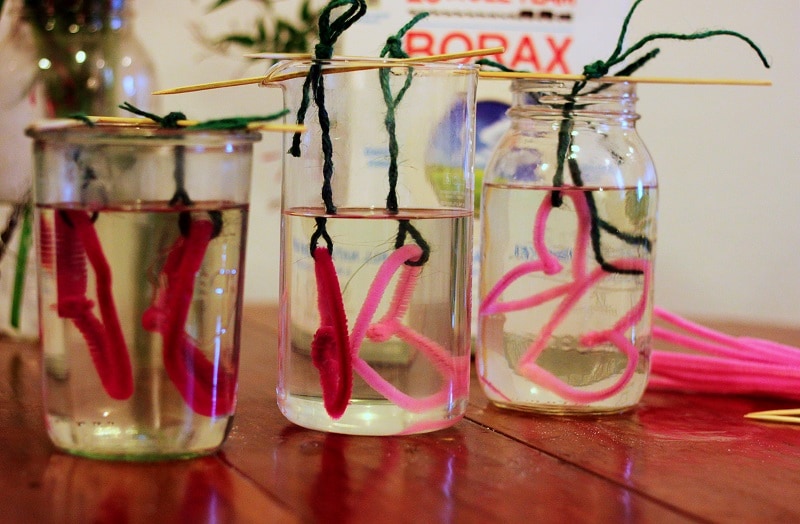 Directions:
While you are boiling water, shape your pipe cleaners into the hearts.
Place about 1/2 cup of borax powder in each of your glass jars. When your water reaches a boil, fill your jars almost to the top and stir to dissolve the borax.
Use twine or yarn to hang the pipe cleaner hearts from wooden skewers in the water as pictured above. I put two hearts in each jar, but made sure the hearts weren't touching each other so they wouldn't get stuck together. Let everything sit overnight.
When you wake up, lovely crystals will have formed over the hearts. Remove the hearts from the solution and from the twine and skewers. Let them dry on paper towels.
Once they are dry you can use them to decorate whatever you like.
More Valentine's Day ideas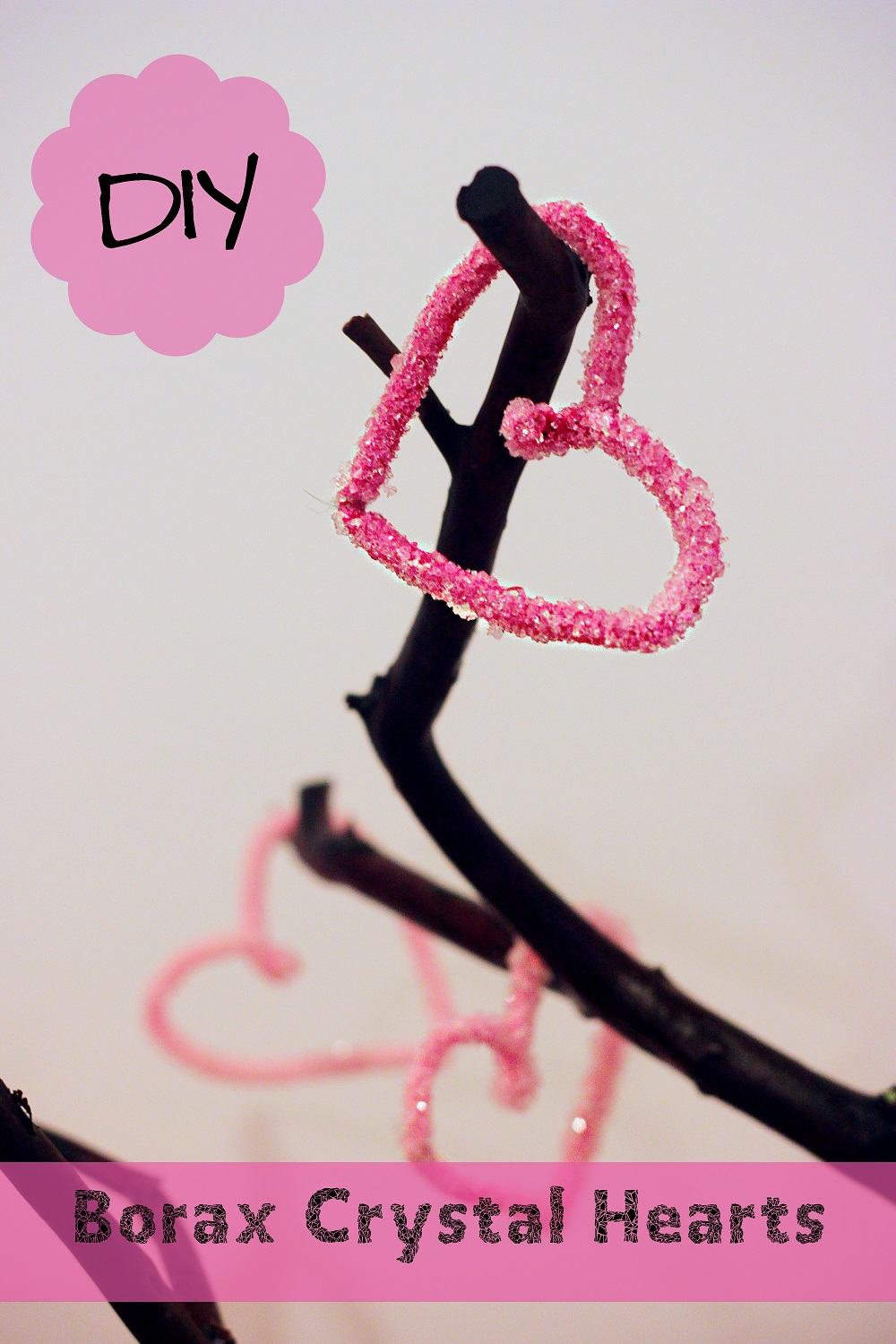 About Claudya Martinez
Claudya Martinez is a San Francisco Bay Area Latina who caught the blogging bug and started writing her award winning blog, Unknown Mami, in 2009 shortly after becoming a mother. She has a wicked sense of humor that finds its way into most of her pieces.