DIY: How to make a Christmas tree in a bottle ornament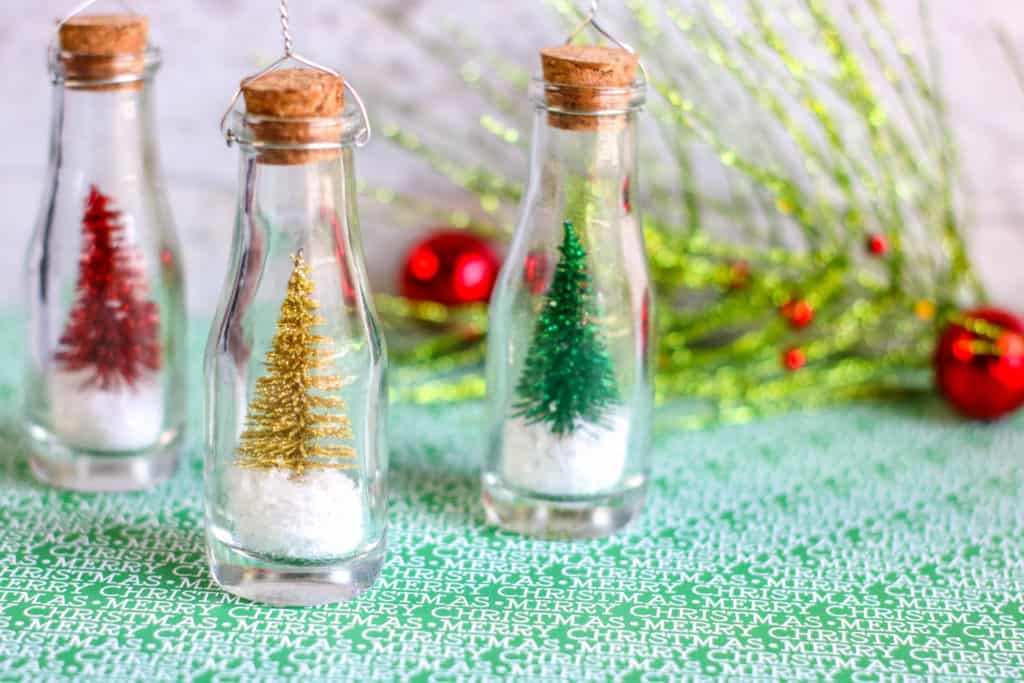 A great activity to do as a family is to make your own Christmas tree ornaments. This one is so cute because it actually has a small Christmas tree inside a glass bottle. I used multicolor miniature sisal trees for this craft, but you can choose a monochromatic color scheme. Amazon (use my affiliate link to help support my blog at no extra cost to you) has a selection of silver, green, and gold, so just select what works best for your holiday decor.
Christmas Tree in a bottle ornament DIY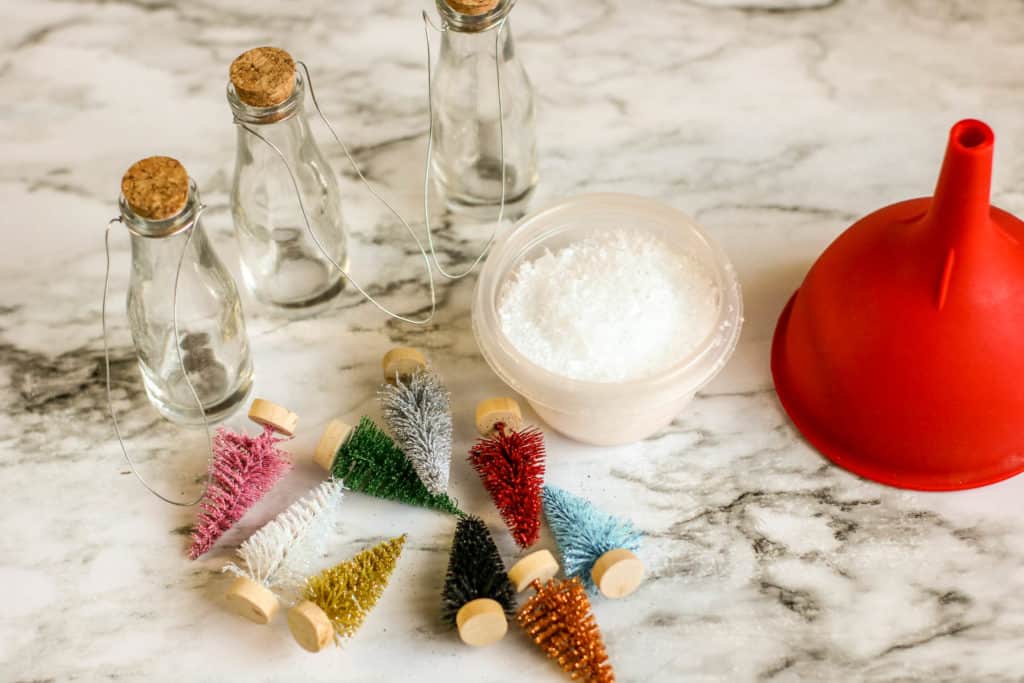 You will need: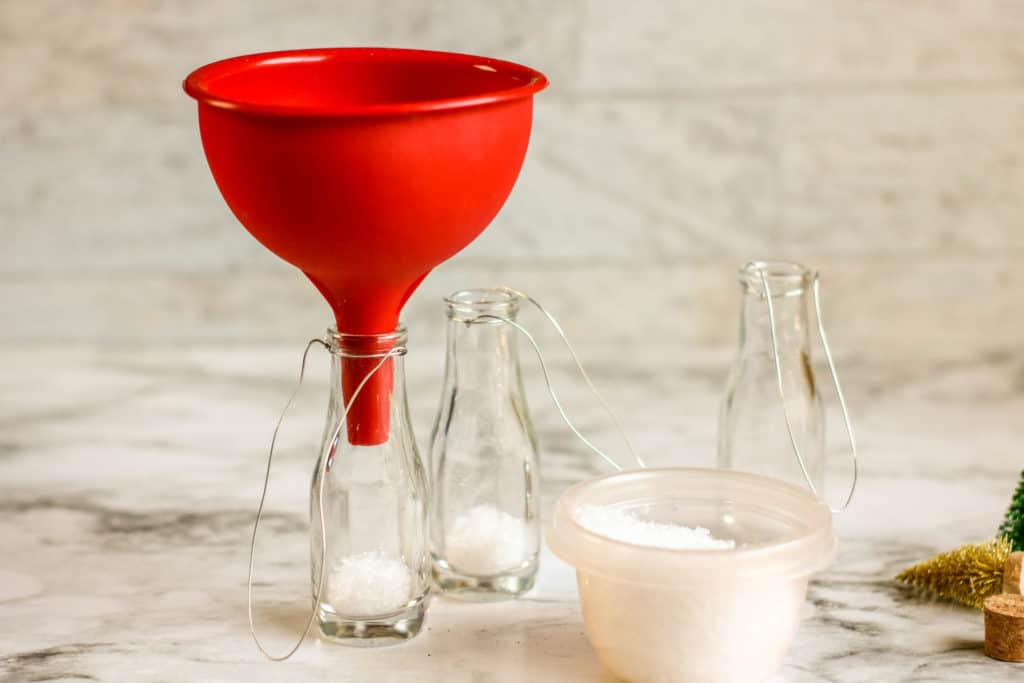 Instructions:
Remove the cork from each bottle.
Using a funnel, pour about 1 tablespoon of soft snow into the bottle.
Push the sisal tree through the opening of the bottle and press into the soft snow while shaking the bottle slightly. Replace the cork topper.
Using needle nose pliers, twist the wire around the mouth of the bottle, creating a long loop and attaching on the other side. Over the cork, twist the loop a few times.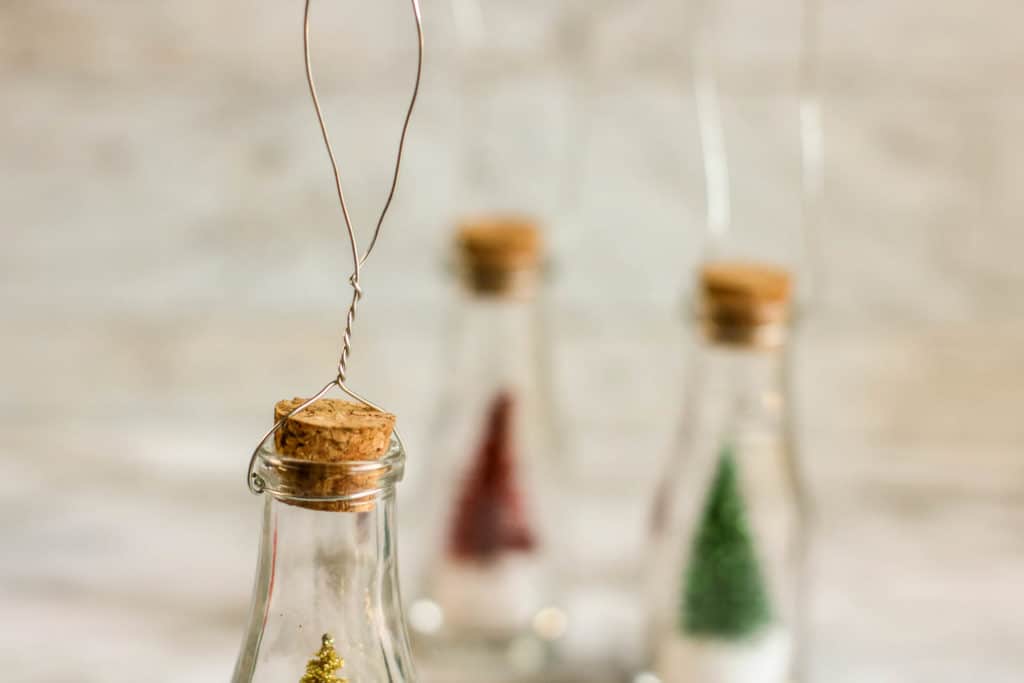 Pro tip: Some craft stores also sell small glass bottles with wire attached already to the cork, so if you find them at your local shop, buying those will save you even more time.
Have you already started decorating your home for the holidays? What are your most beloved holiday traditions?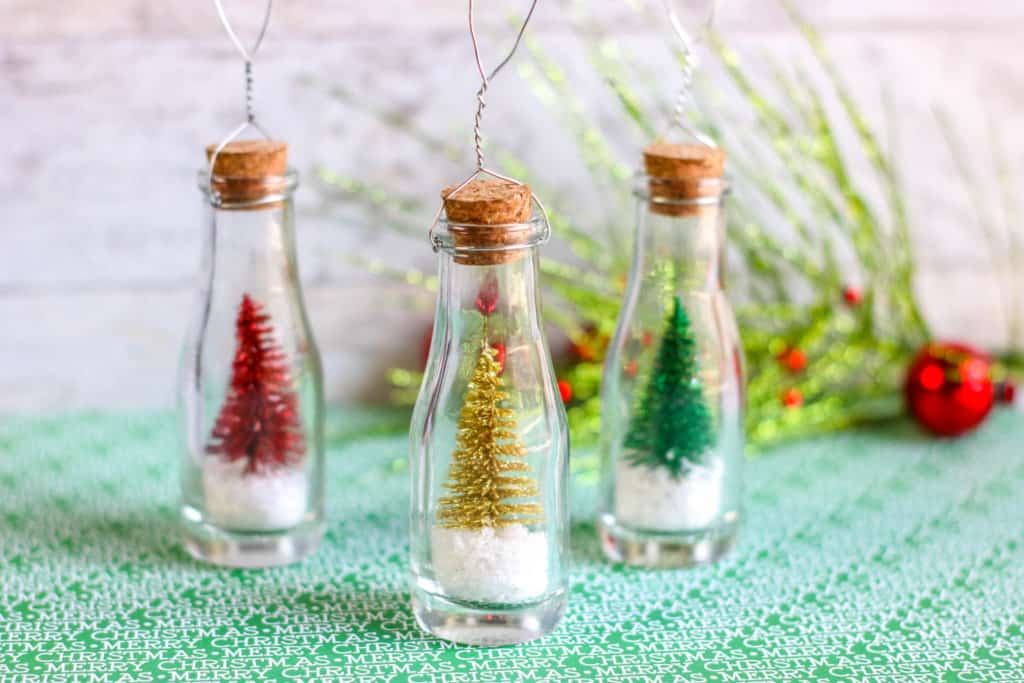 More holidays ideas