How to host Christmas dinner on a budget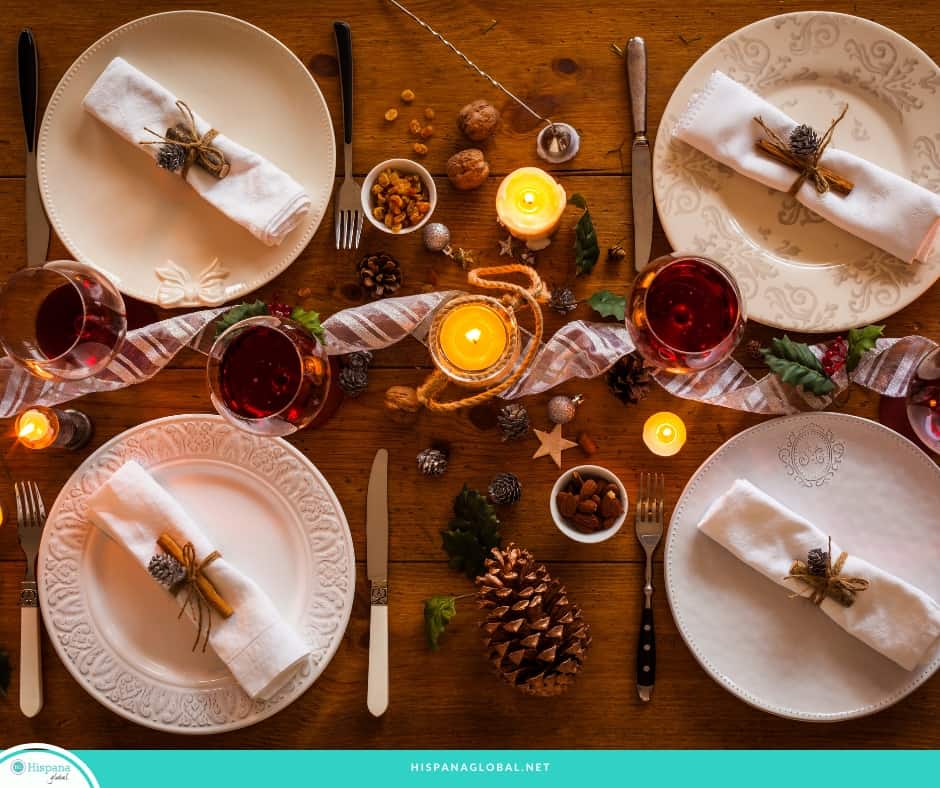 The holiday season is the most expensive time of year for most families but a few tips can help you host Christmas dinner on a budget. Even if there are gifts to buy, decorations to find, and in some cases expensive flights to visit family, there are ways to save a bit of money.
If it's your turn to host Christmas dinner this year, it might feel like your budget is going out the window. Everyone loves to eat to excess on Christmas Eve or day and if you're worried about how you're going to afford the extra expense, here are some great tips to get you started.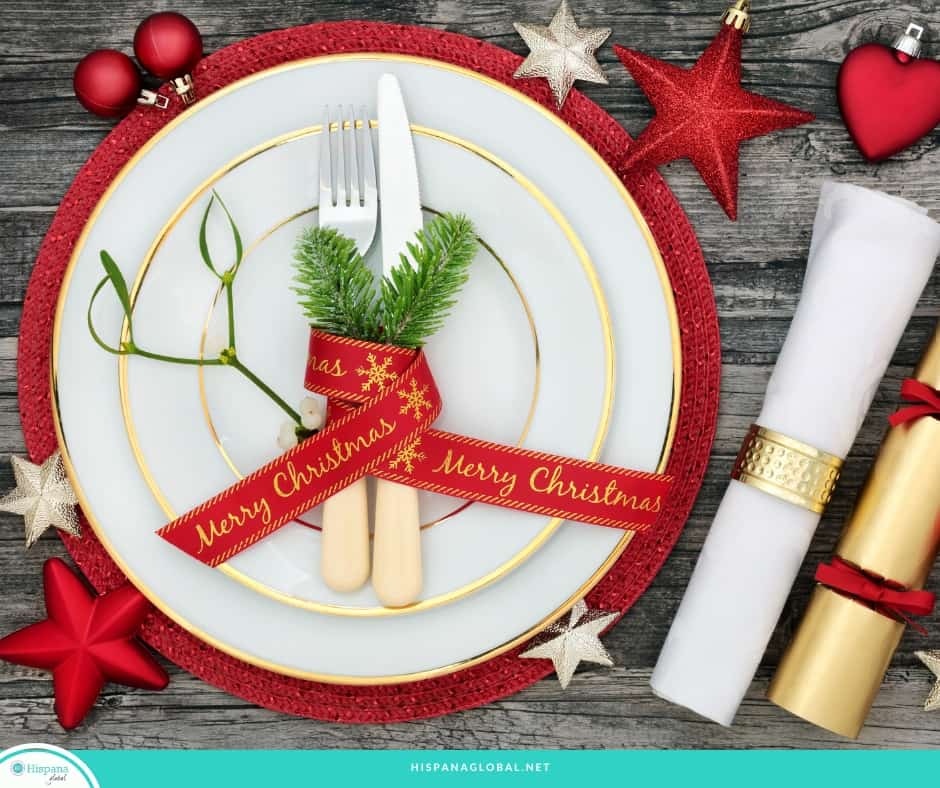 Practical tips to host a Christmas dinner on a budget
Set a menu as early as possible (and keep it simple!)
Preparation, preparation, preparation! The earlier you have a menu set and everything planned out, the earlier you can start looking for deals. Keeping it simple is just common sense. Don't give options or choices. Refrain from asking your guests what they prefer, but always ask whether they have food allergies or sensitivities so you're not blindsided once dinner is served.
Make a very specific menu and list out all the ingredients you will need. Then pin the list to the fridge, write it down on your smartphone, or keep it wherever you will see it regularly. When you have the menu in mind, you will probably notice sales and offers that are relevant without even thinking about it. Many supermarkets offer BOGO deals: buy one, get one. Take advantage of them if you will be using those item. Also, always do a quick online search for digital coupons before you checkout.
Bulk out the menu with extra side dishes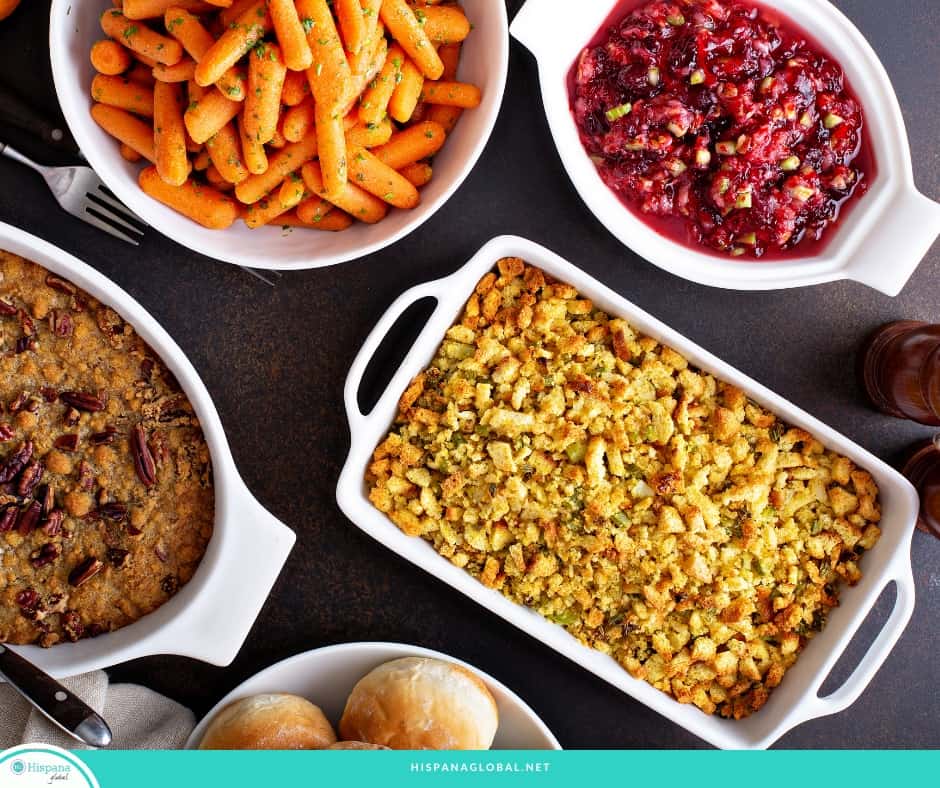 The big-ticket item at Christmas is usually the turkey (or whatever other protein you choose) so that is where a big chunck of your budget will go.
To save costs, try upping the amount of vegetable and carb-based sides! You will usually find these dishes are cheaper than pricier meats, and they are definitely more filling. People have much less room for turkey with an extra spoonful of mashed potato and some starchy vegetables in their belly!
Plan portions so you don't go overboard
Be smart about portion planning. Sure, leftovers are great for sandwiches the next day but, even with the best intentions, these can go to waste. By all means, make sure you have plenty for all but try to resist the urge to buy that bigger turkey "just in case" or that extra dessert "as a back up" because it might be a waste of money. Don't forget to account for kids differently as well. If half of your guests are children, portion sizes will not need to be nearly as big!
Take advantage of sales (but keep a level head!)
Sales and promotions are your best friend when it comes to holiday food shopping. Most of the big stores will have tons of offers over the festive period. It's easy to get sucked into making unnecessary purchases though! Anything you buy that is not on your list, will impact something else on your plan.
Use seasonal produce
Seasonal and local fruit and veggies are always going to be cheaper, not to mention tastier, than something that has had to be imported. Take a look at what is seasonal over the holiday period and take it into account when planning your menu.
Ask everyone to bring a dish or snack
If you are really strapped for cash or time, a pot luck Christmas dinner could be a great option! Getting everyone to contribute a dish rather than spending the endless hours prepping and cooking will help you enjoy the big day much more. It also saves you money.
If you don't fancy a pot luck dinner, just ask people to bring something small like a pre-dinner snack or drinks. These can take the pressure off you if dinner is running a little late.
Don't stress over decor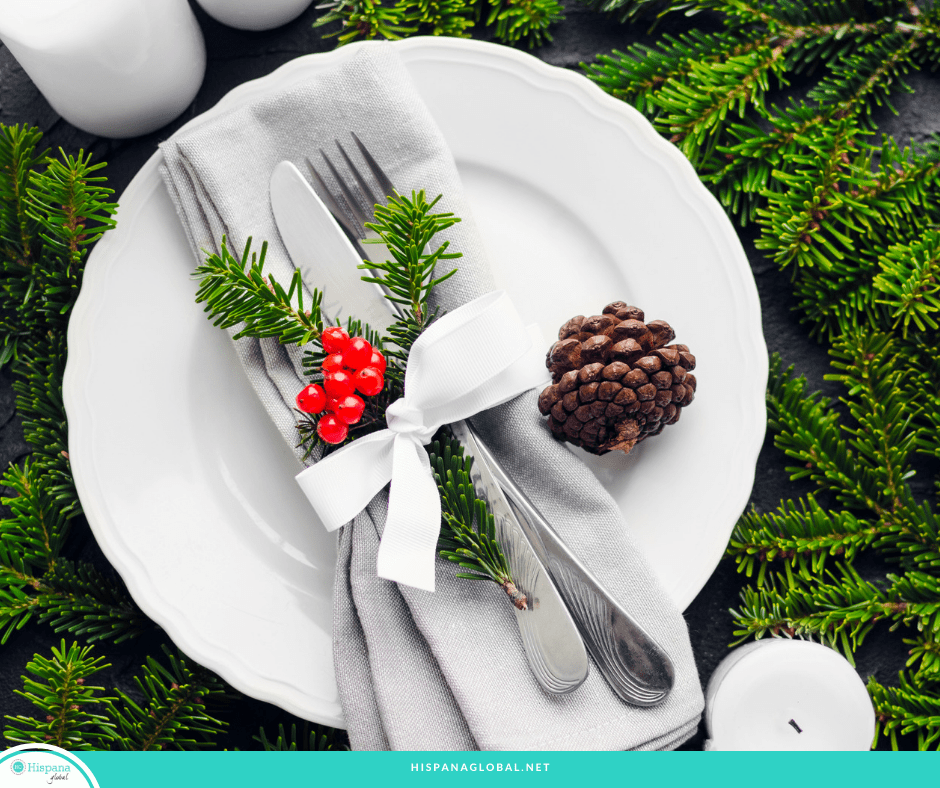 Don't worry about having the "perfect" Christmas table. Nobody is going to notice that their plates don't match or that the centerpiece isn't perfect. What they are much more likely to notice is the fact that you are stressing over everything and not enjoying Christmas day! If you really want to make a little effort, try some free options like pinecones and plants from the garden. If you have kids get them to create something for the table and make it a real talking point.You can also make this really cute DIY Chocolate Candy Christmas Tree and use it as a centerpiece.
The holidays are so much more than spending money and buying gifts. Hosting a budget-friendly Christmas dinner should not take the joy out of the festivities. Enjoy being with those you love!