DIY Chocolate Candy Christmas Tree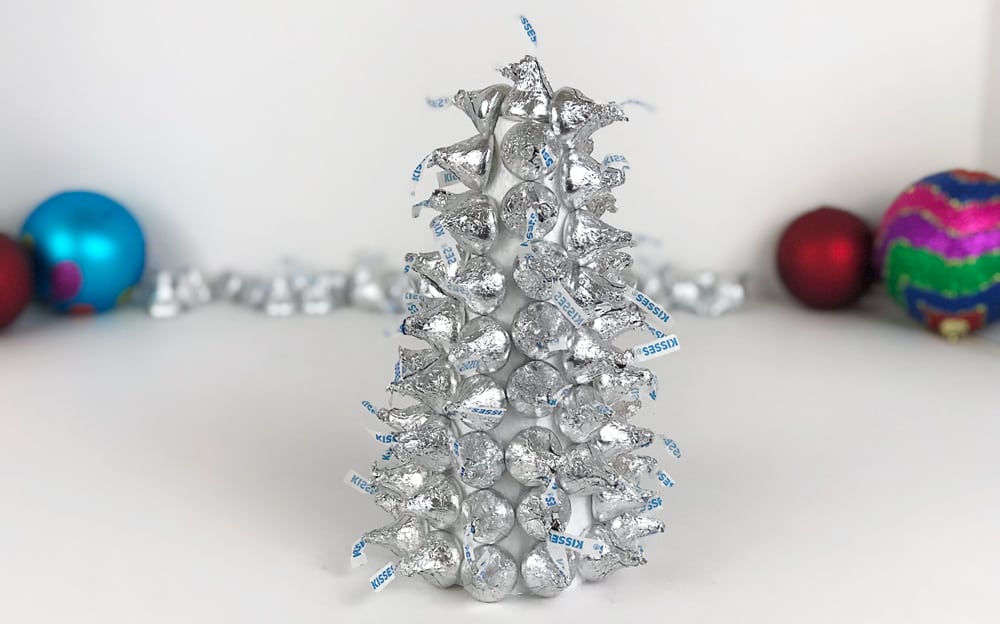 ???? Do you see what I see? A tree, a tree, sparkling in the light with candy kisses that will surely delight.???? OK, so perhaps the original lyrics to "Do You Hear What I Hear" go a little differently, but this DIY Chocolate Candy Christmas Tree has got me all excited and I want to sing its praises.
It is hands down one of the easiest giftable or keepable holiday crafts you will come across. Once you have the three supplies you need, it takes just a few minutes from beginning to end, unless you take breaks to enjoy some of the candy that doesn't, ahem, make it onto the tree.
If you make a few of these, you can have them on hand to gift to teachers, unexpected holiday visitors, your neighbors and pretty much anyone who loves chocolate.
Ready to see what you need to make your own?
DIY Chocolate Candy Christmas Tree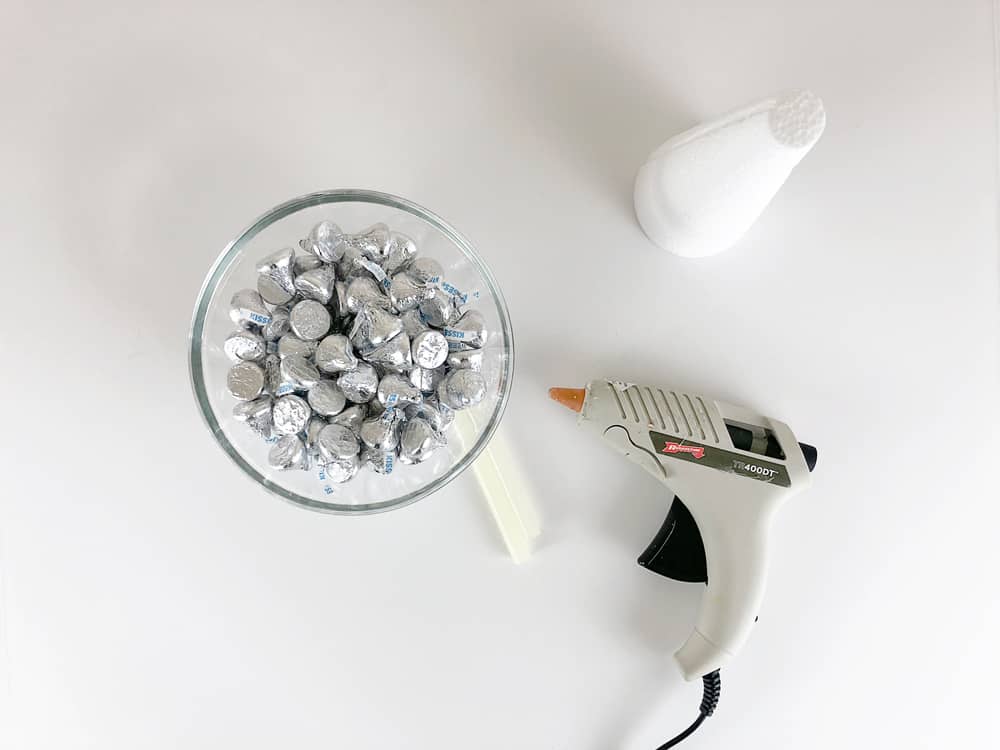 Supplies:
Floral foam cone (found at dollar store or art supply store)
Low heat glue gun with glue sticks
Hershey's Kisses (enough to cover the floral foam cone)
RELATED: 17 Free Printable Holiday Cards in English and Spanish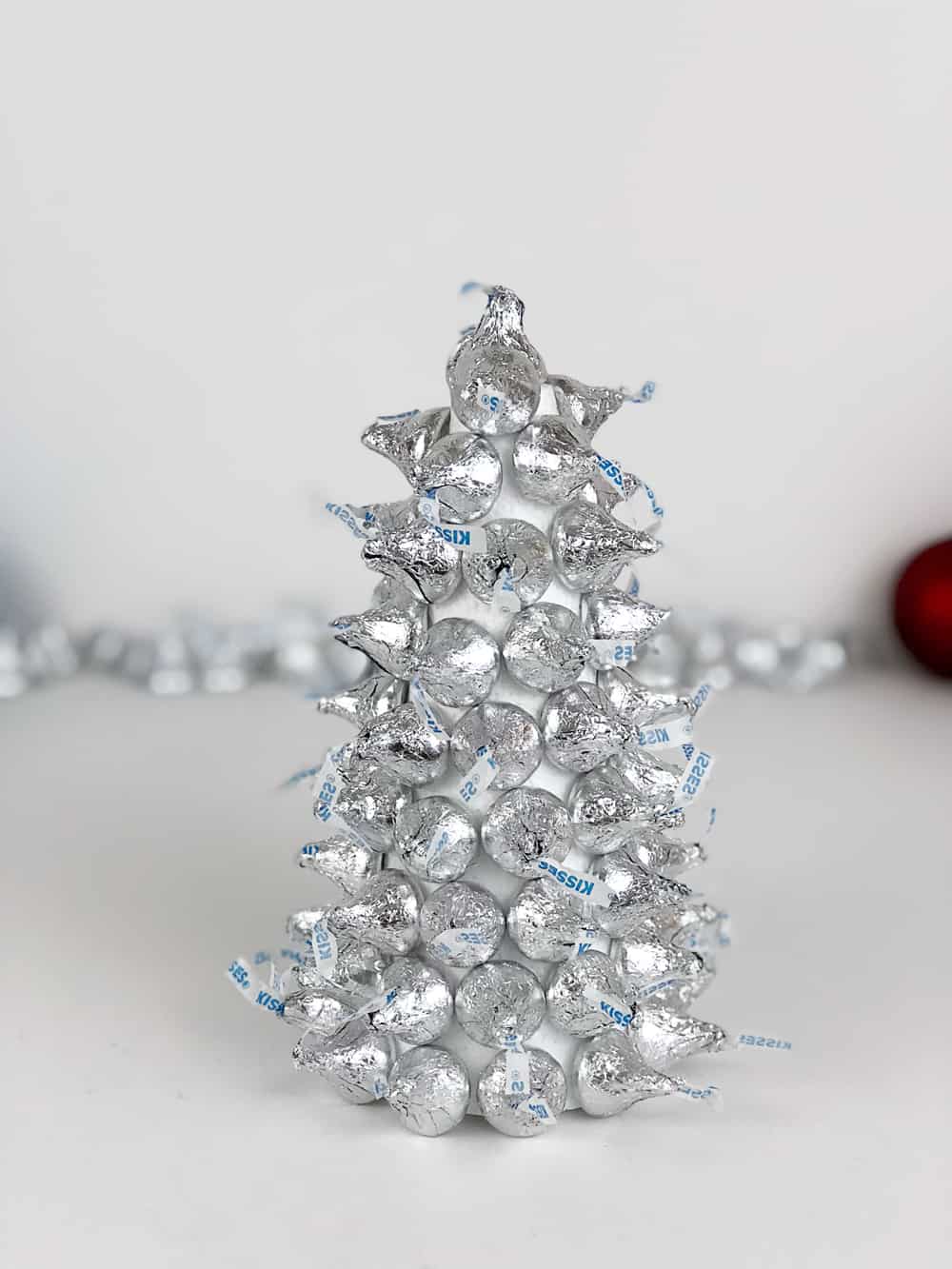 Directions: 
Use the glue gun to apply a bit of glue to the bottom of a Hershey's Kiss and glue it to the bottom of the foam cone. Circle your way up the foam cone as you continue to glue Hershey's Kisses until you get to the very top. If the top of your foam cone can accommodate it, glue a Kiss to the top of it.
Watch the video below to see the process in action.
Easy, right?
Remember that what makes a DIY gift so special is that you took the time to create something for someone. This holiday season make Kissmas trees–you see what I did there–to show your love. Happy Holidays!