Smart holiday shopping tips when you travel to visit your family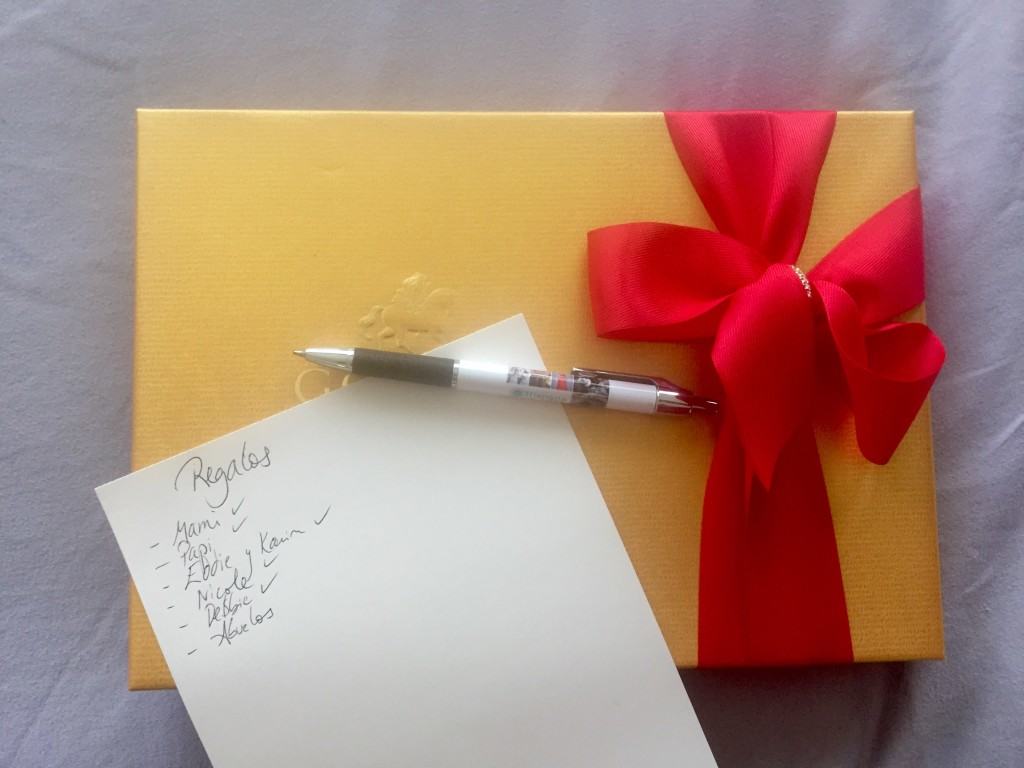 Holiday gifting in itself is a tricky subject, and shopping for gifts when you travel to visit your family can create a lot of stress. Not only do you need to figure out what to get all your loved ones who live far away, but you also need a separate gift budget that can quickly get depleted.
Every time I visit my family in Chile, I love to surprise my loved ones with small gifts, yet they quickly add up and make a dent in my holiday budget. Taking gifts is customary when visiting your loved ones and you don't want to exclude anybody. It's worth it because there's nothing like making somebody happy, especially when you only get to see them once in a while. I miss so many family events that I feel I need to take regalitos. Not only for my parents, brother and other relatives, but also for my closest friends and their kids.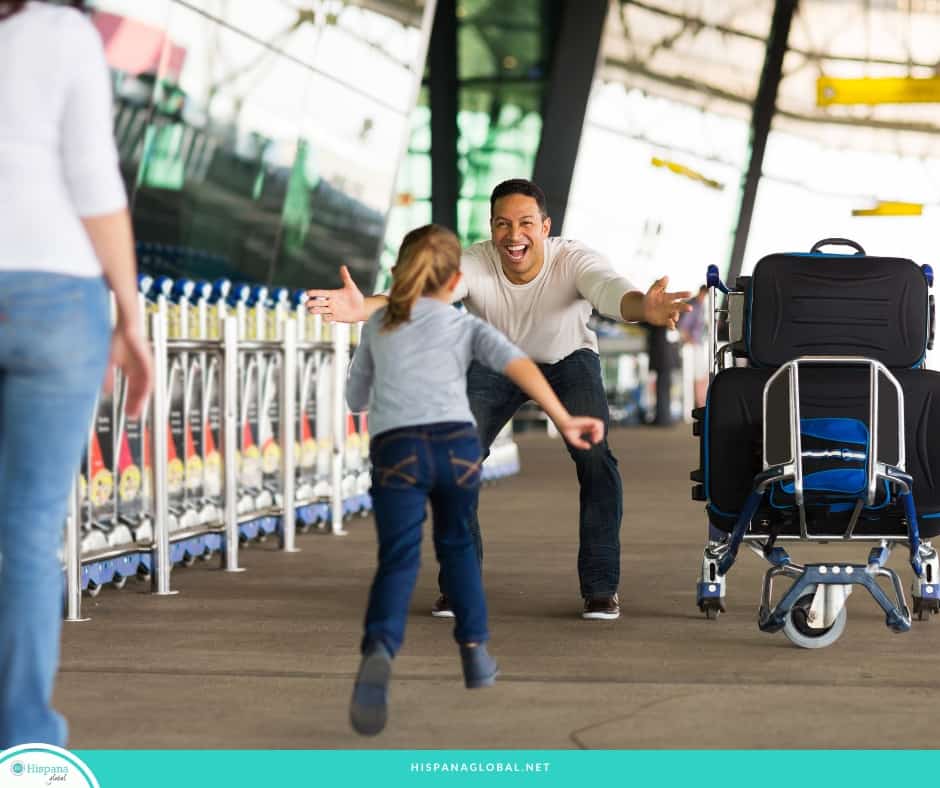 However, I've had to learn smart shopping tips to avoid overspending during the holiday season. No matter how much I saved during the year, there was no way my budget could survive taking dozens of presents. I began asking myself whether I really needed to take so many gifts. I realized I could get away with small presents, like stickers, instead of the large presents I was used to bringing. Plus, airlines tend to charge more for extra bags during peak seasons, so I also had to be smart about how heavy or bulky the gifts were.
Since many people I know also live far away from their families, here are my best tips about how to manage the gift-buying process when you travel.
Holiday shopping tips when you travel to visit your family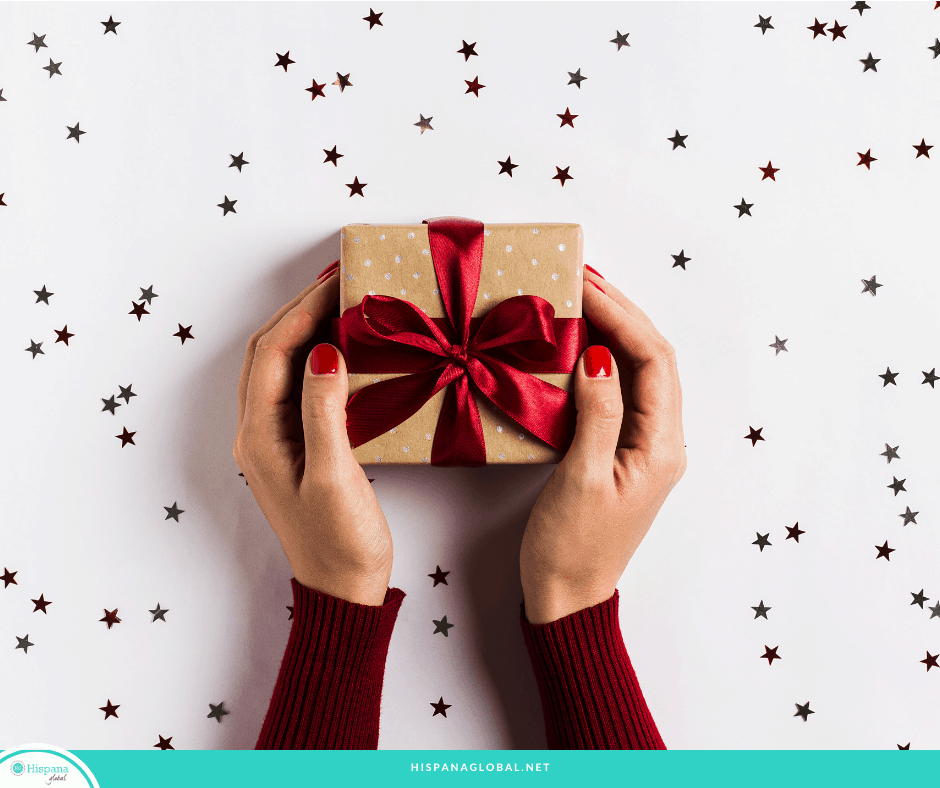 Here are a few tips if you need to take gifts for your family and friends when you travel:
Make a list.

I have a master list on my smartphone of my closest family members and friends. I also add details, such as ages, hobbies or sizes. This helps me have a set plan when I go shopping for gifts. You can also write it down and take a picture so you have that list with you at all times.

Plan in advance

. Once you know how many gifts you want to take with you, take advantage of sales (especially online) prior to your trip. This can save you lots of time and money. I start shopping months in advance to make the most out of online sales and not have to worry about expedited shipping.

Make your own gift sets. Buy cellophane bags and include in each one a few stocking stuffers, like lip balms and travel-sized hand creams. Tie with a bow and attach a small card for a fancy-looking gift.
Have a few extra gifts that everybody will enjoy

. I take small boxes of nice chocolates, in case I attend unexpected events or parties. I also give them away as hostess gifts. Imported chocolates are always a nice treat! For kids, sticker packs or coloring books work great.

Take gift bags with you. Due to increased airport security measures that might require easy access to any objects in your bags, I always leave gifts unwrapped in my luggage. I take gift bags and tissue paper so they don't take space in my bag, and that way I can give a beautiful present in minutes once I land. Tip: I pack them in my suitcase's exterior pockets.
Don't forget about weight restrictions when choosing gifts

. Check with your airline about your baggage allowance. Many airlines allow up to 50 lbs. per checked bag but may establish weight limits over the busy holiday travel season. If you go over that limit, be prepared to pay $100 extra or more! That's why I prefer lightweight gifts, such as scarves, t-shirts, makeup, wallets, and stickers.
In the end, remember that your time and presence are priceless. Hopefully these practical holiday shopping tips will allow you to save money, time, and precious energy so you can enjoy being reunited with your family.