These DIY Mini Watering Can Succulents Make Perfect Gifts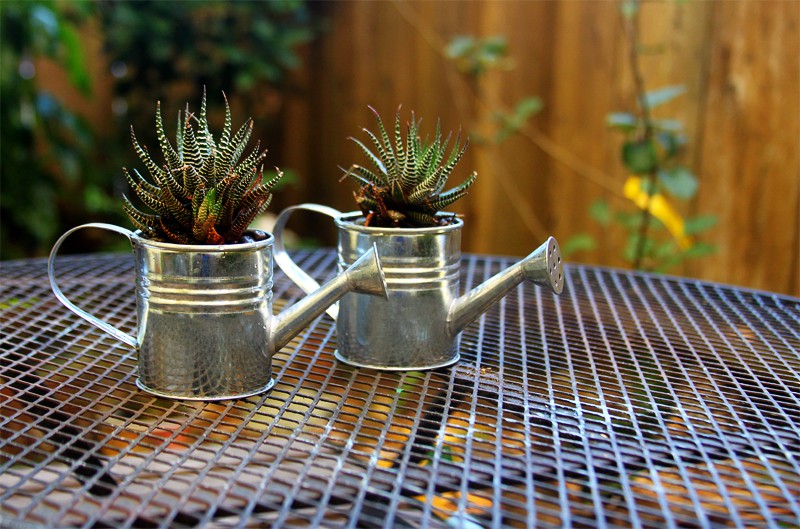 The holidays are coming! The holidays are coming! And with them comes gift giving. Are you ready? I am not one of those people who shop all year long to be ready when the time comes, but I do like to put a little forethought into gifts that I can make myself, like these mini-watering can succulents my husband and I put together over the weekend.
I think DIY gifts are great to make and even more wonderful to receive. Bonus: they can be quite affordable! Tell me these don't make for a great hostess gift? They are so cute I can hardly bear to part with them. Also, it took very little money and time to make these. If you like them, I HIGHLY suggest you make a bunch to have ready for whenever you need a little something to gift to someone special.
You don't even need directions because it's so darned easy, but here's how we did it.
ALSO READ: Printable Inside Out Activities For Kids
Mini Watering Can Succulents
Supplies:
Mini watering cans (we got ours at Daiso for $1.50 each, you could also use little tin buckets)
Succulents
Potting Soil
Small decorative rocks (optional)
Something to puncture the bottom of the cans with (a hammer and nail or a sharp trowel)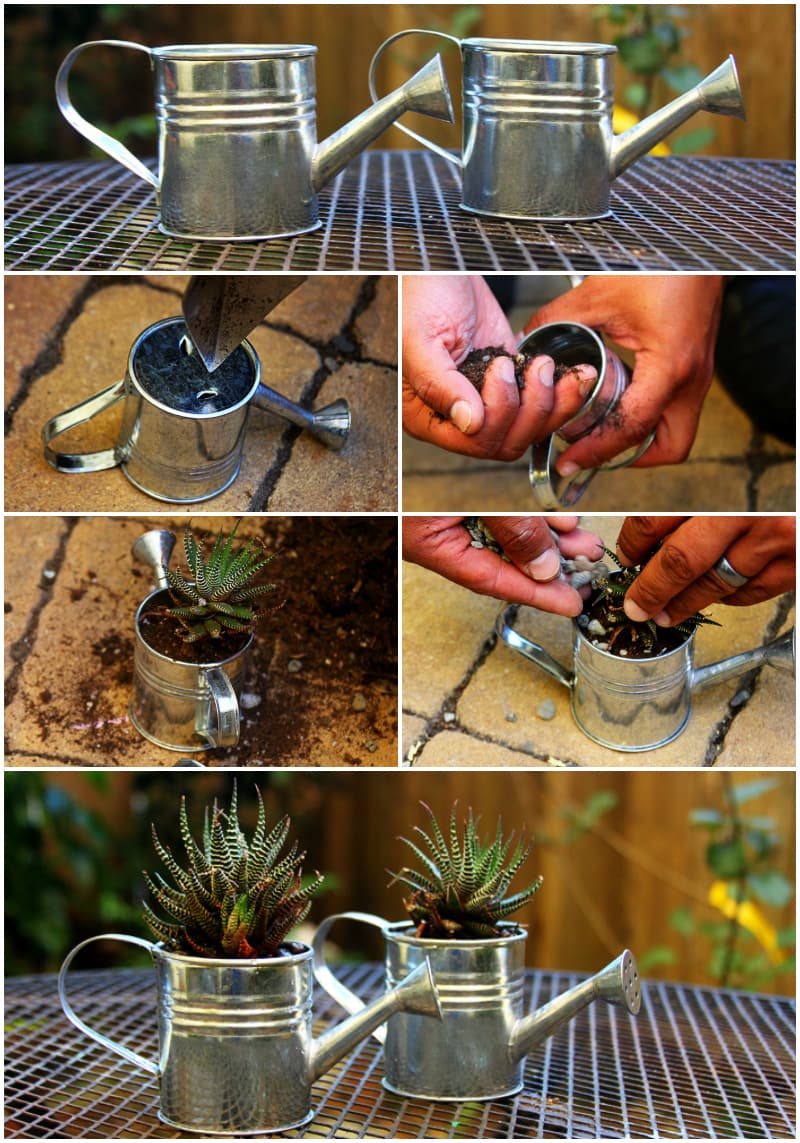 Directions:
We started off by puncturing some drainage holes on the bottom on the mini watering cans. We did it with the help of a hammer and the tip of a trowel. The metal isn't very think so it's pretty easy and you don't need much force.
Once you have finished making the drainage holes, flip the watering can over and add a bit of potting soil to the inside of the watering can, then place your succulent in it and add in more soil as needed.
You can then add some decorative rocks to the top if you like, but you certainly don't have to.
Water your newly potted succulent and then oooh and aaah over the cuteness you've created.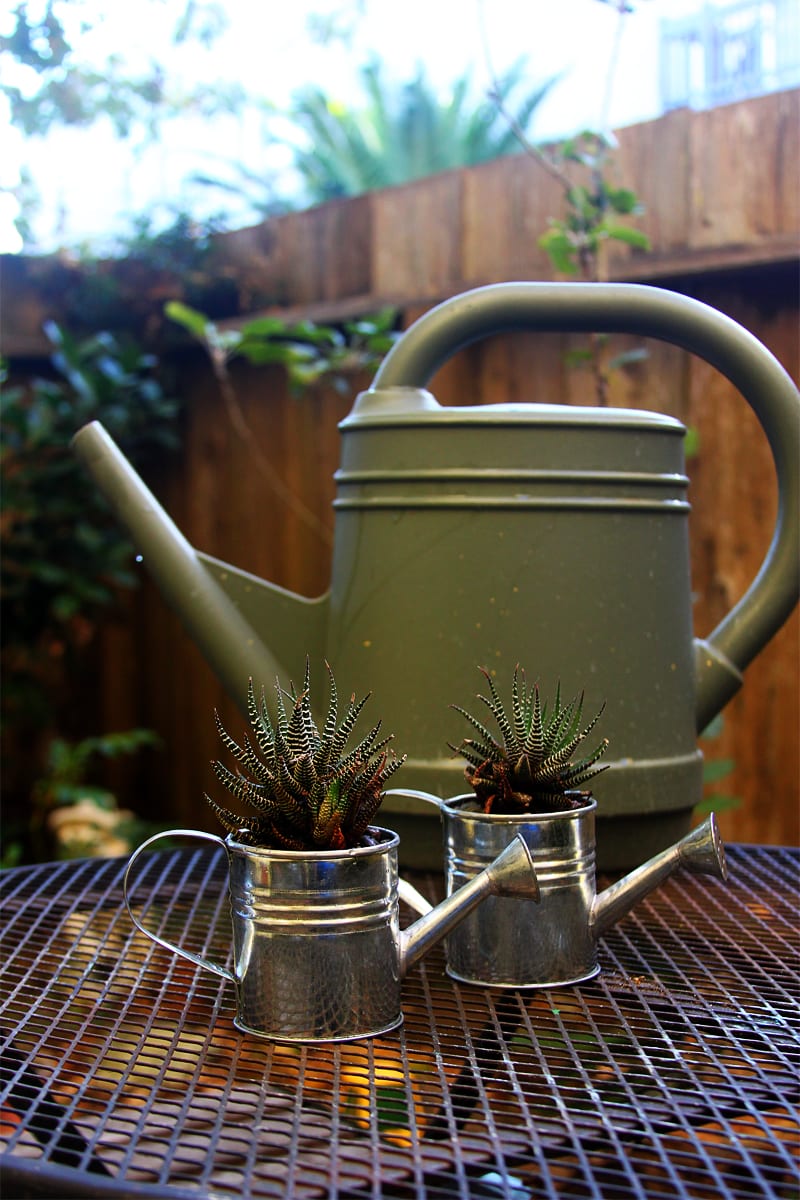 ALSO READ: A Gift For Curly Haired Girls Everywhere
Who would you give these cuties to?