How To Make Rosemary Chamomile Detox Bath Salts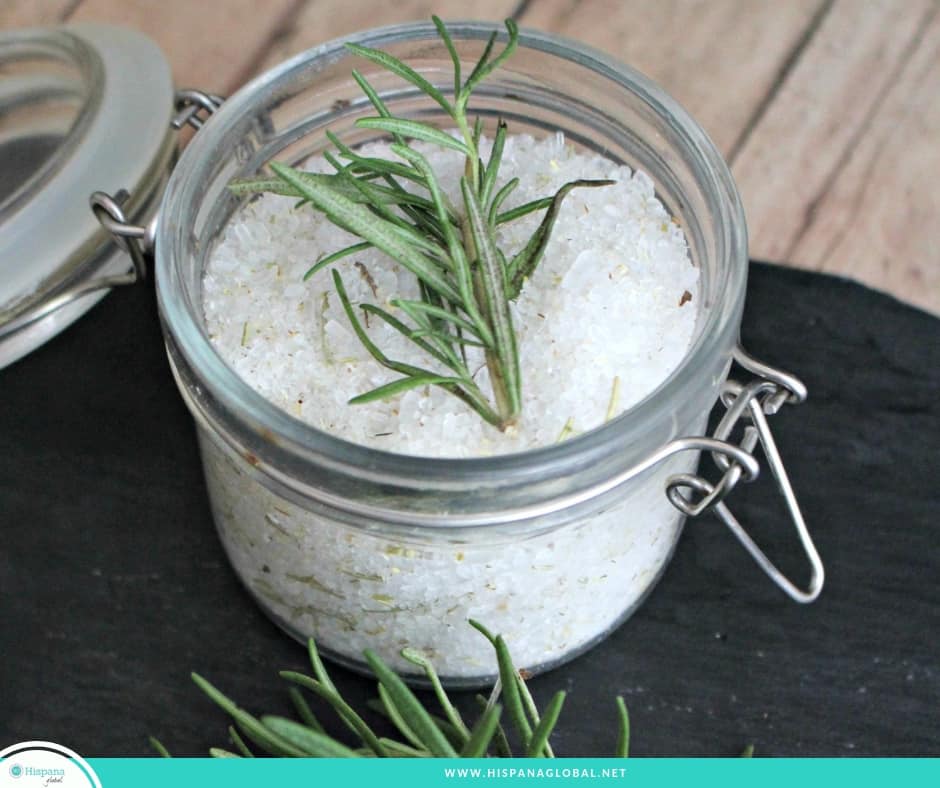 These natural rosemary and chamomile detox bath salts are not only wonderful for you buy they also are a lovely gift. Find beautiful containers at a dollar store or craft store and wrap for a gorgeous teacher, thank you or hostess gift. I recommend buying the salts in bulk and making in batches so the price per gift is even more budget-friendly.
Here's how to make these detox bath salts.
How to make Rosemary Chamomile Bath Salts
You will need: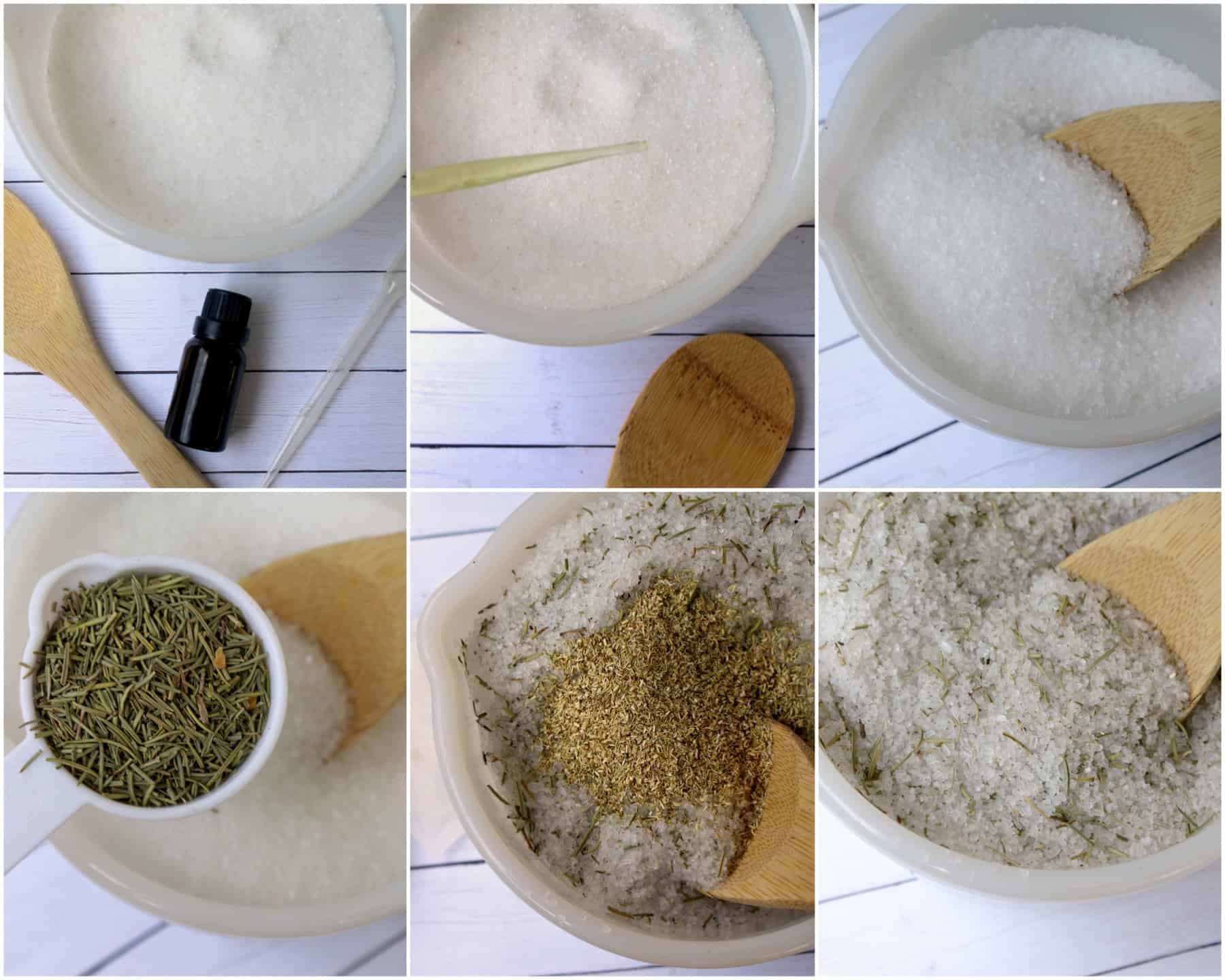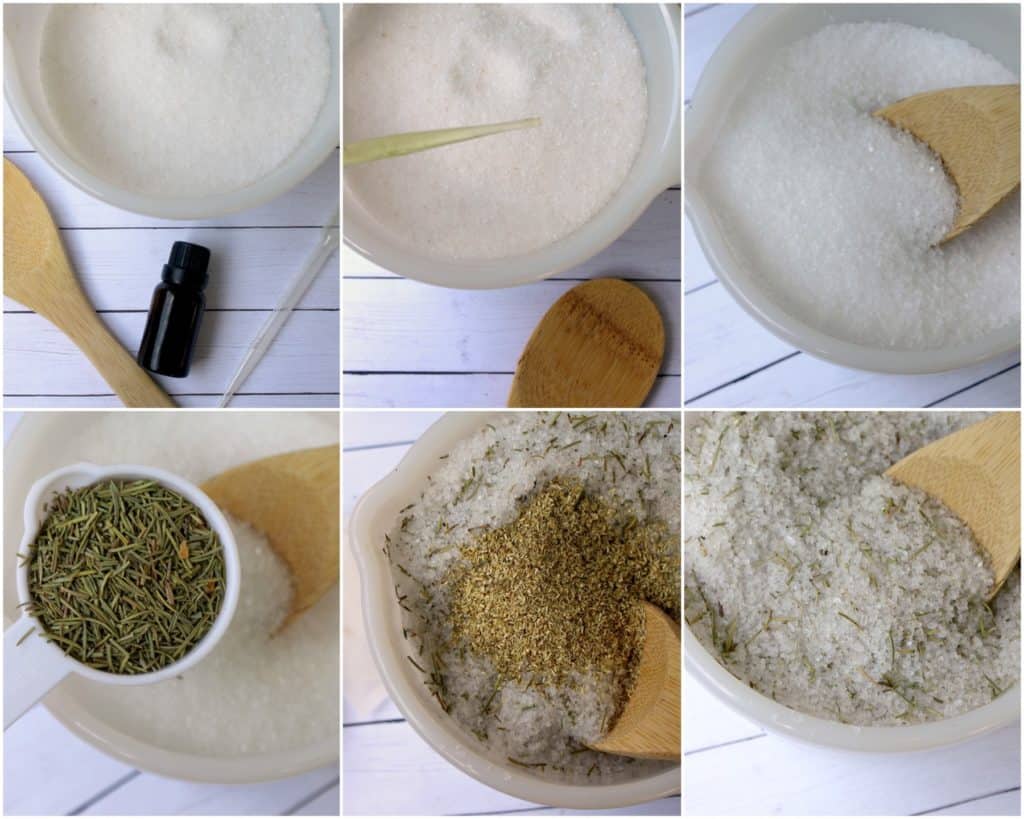 Instructions: 
In a bowl mix together the Epsom salts and Dead Sea salts.

 

Drop in the rosemary essential oil into the salts and mix thoroughly.

 

Tip: I like to drop 5 drops at a time and mix to help it to thoroughly be integrated into all of the salts.
Cut open the tea bags and add them to the sea salts along with the rosemary and baking soda.

 

Mix.
Store in an airtight container.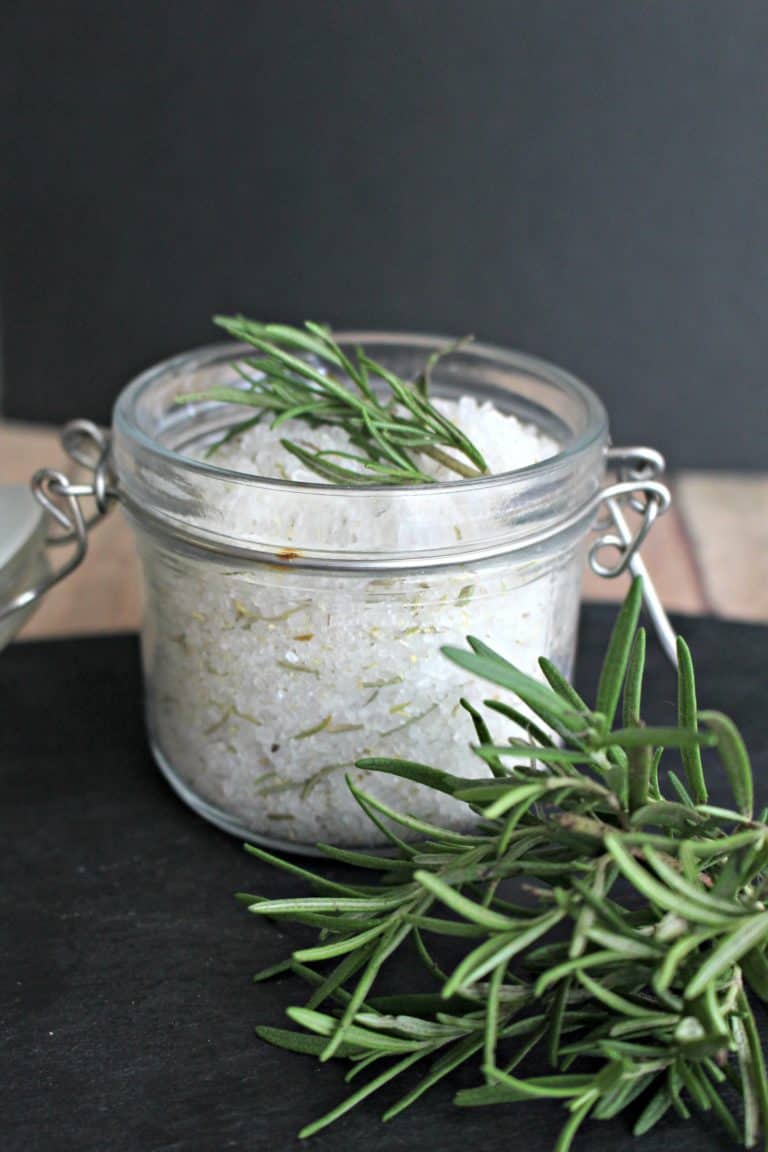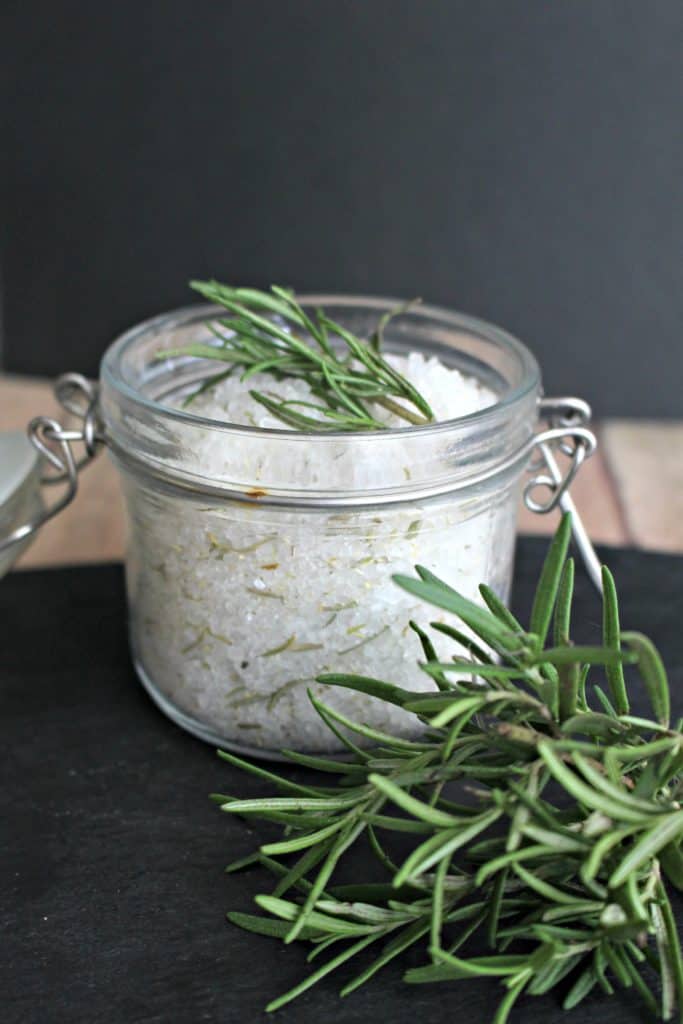 What are the benefits of these natural detox salts?
Epsom Salts – Can help with anxiety, fatigue, leg cramps, fibromyalgia, migraines, PMS and more
Dead Sea Salts – Helps sore and tired muscles, soothes and cleanses skin
Rosemary Essential Oil – Mild pain reliever, helps relieve stress, helps circulation, reduce joint inflammation, increased mood, relieve headaches, eczema

 

Baking soda – soothes irritated skin, relieves pain or itching
Chamomile Tea – calming, anti-inflammatory, eczema, hemorrhoids, anxiety reducing, help with sleep
I hope you make these detox salts and use them. Let me know how they turn out!