Yummy Air Fryer Nutella Breakfast Pastries
Making Nutella breakfast pastries in the air fryer is so easy, you can whip up a batch for yourself or your whole family! The Nutella filling melts inside the flaky crust, which has been fried to golden perfection by the air fryer. Inspired by store bought Pop Tarts, these Nutella-filled breakfast pastries only take about 20 minutes to make!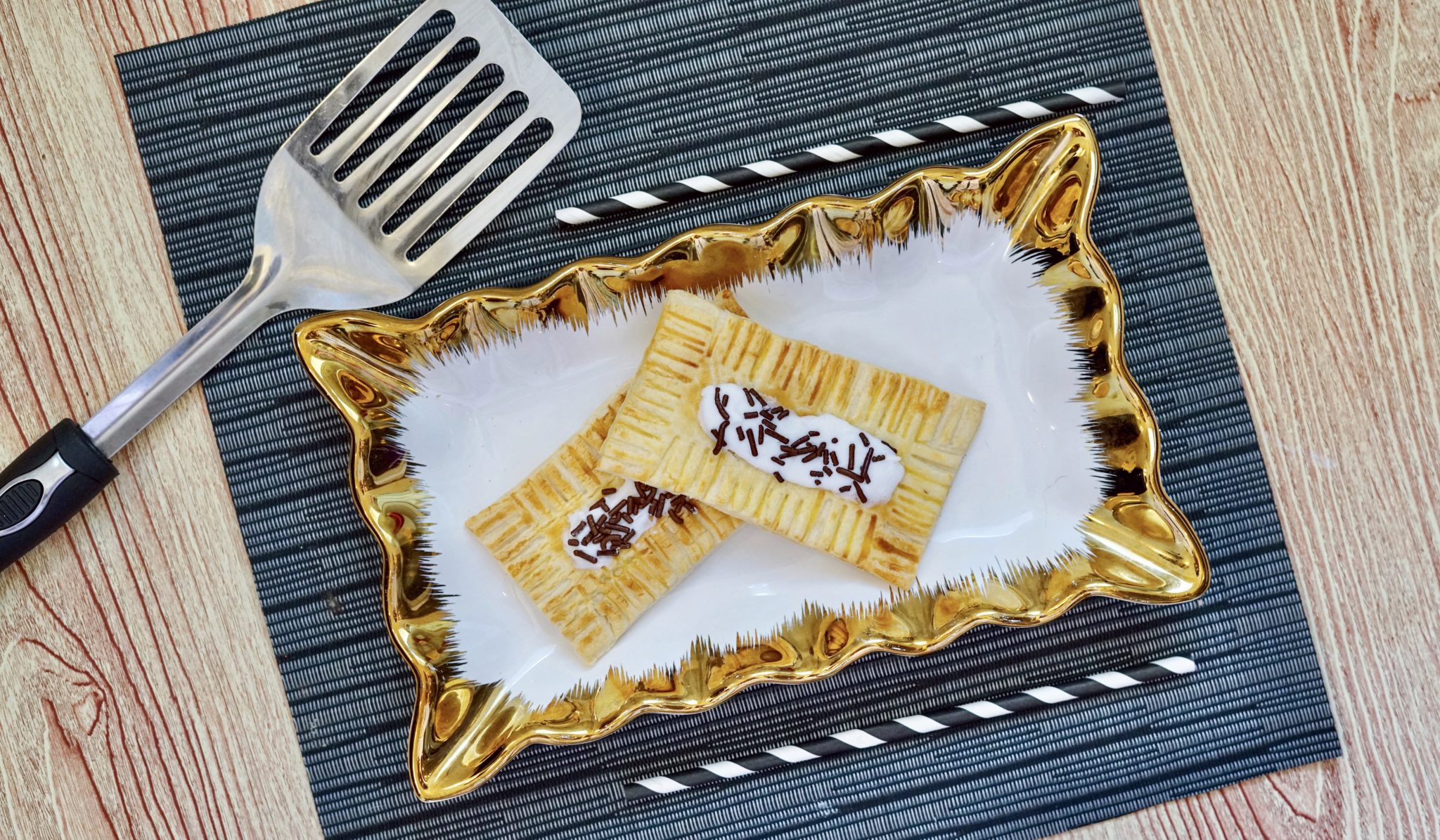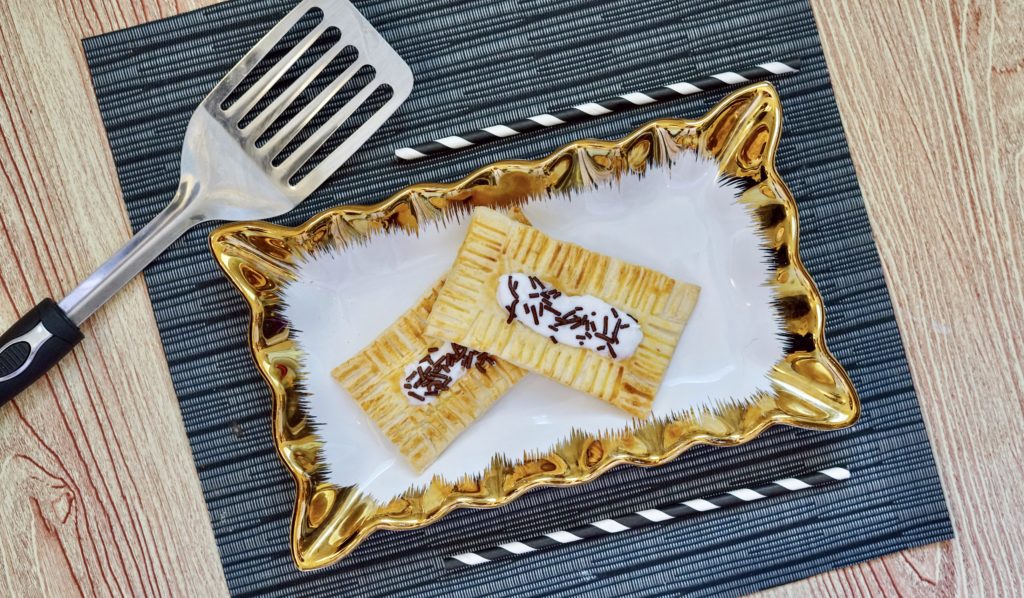 Inspired by store bought Pop Tarts, these air fryer Nutella breakfast pastries only take about 20 minutes to make!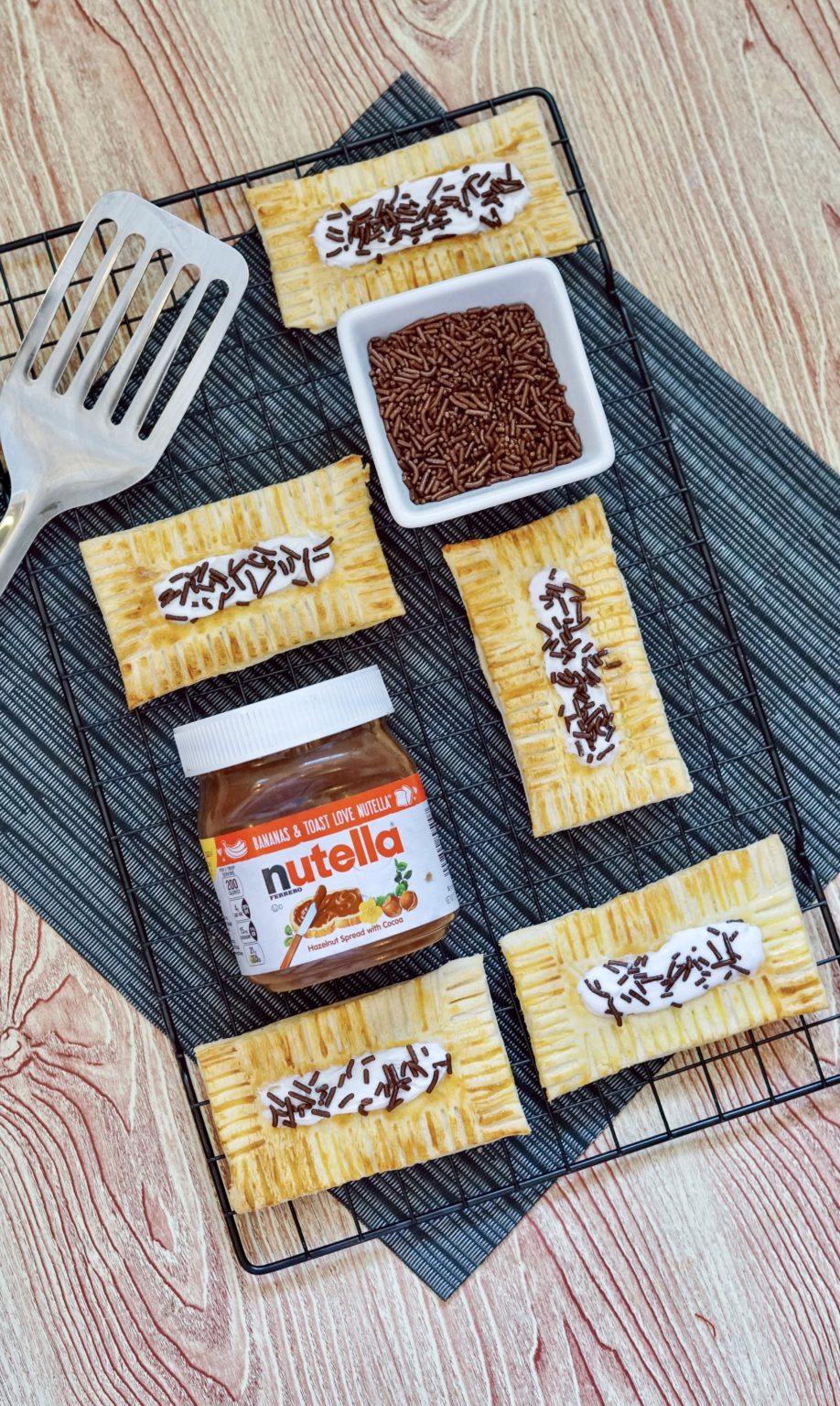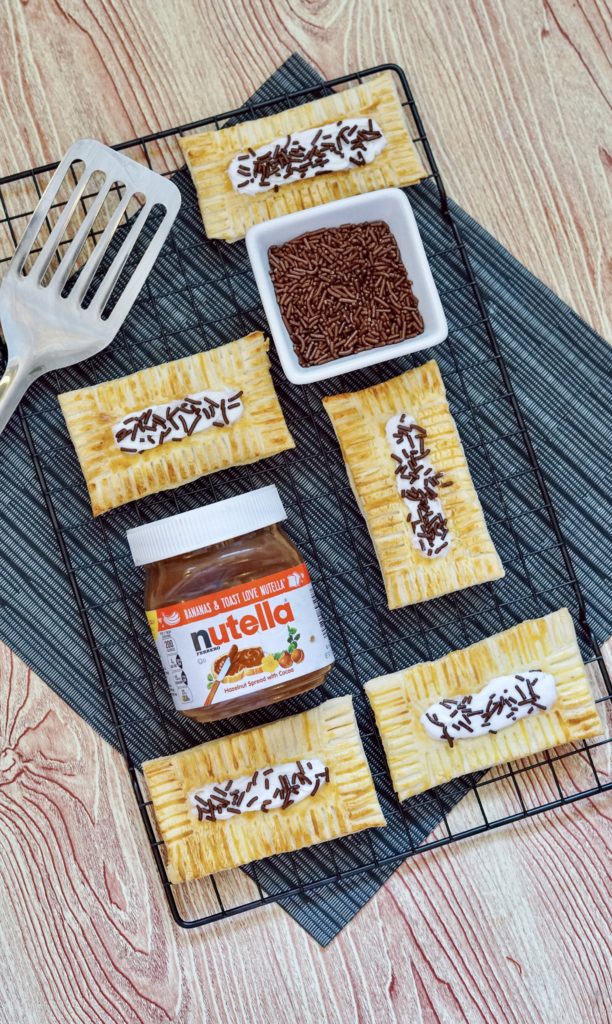 What are Pop Tarts?
Pop tarts are a sweet pastry that is toaster friendly and great for breakfast! They have all kinds of fillings and are usually top offed with icing.
What are breakfast pastries?
Breakfast pastries are a delicious and fast way to start the day. They can be filled with Nutella or other yummy fillings, and you can eat them at any meal!
What is Nutella?
Nutella is a popular chocolate hazelnut spread that you can find in just about any grocery store. It's delicious on toast, bananas, pretzels, and more! It has been a favorite among children and adults alike since its release in the 1960s.
Can I substitute Nutella for a different chocolate hazelnut spread?
Yes, as long as it's a spread made of chocolate and hazelnuts, it won't change the flavor or the steps involved.
What does an egg wash do?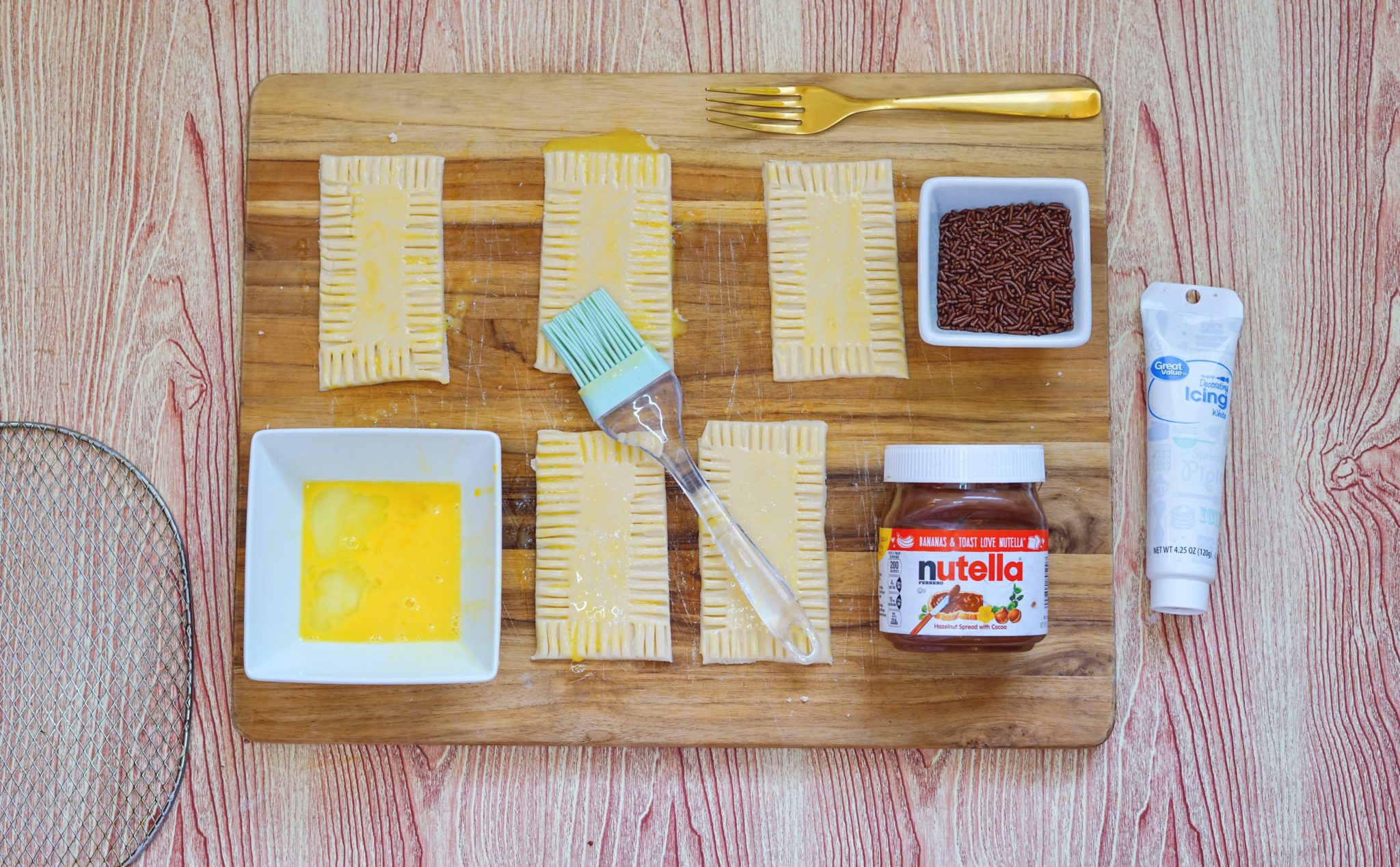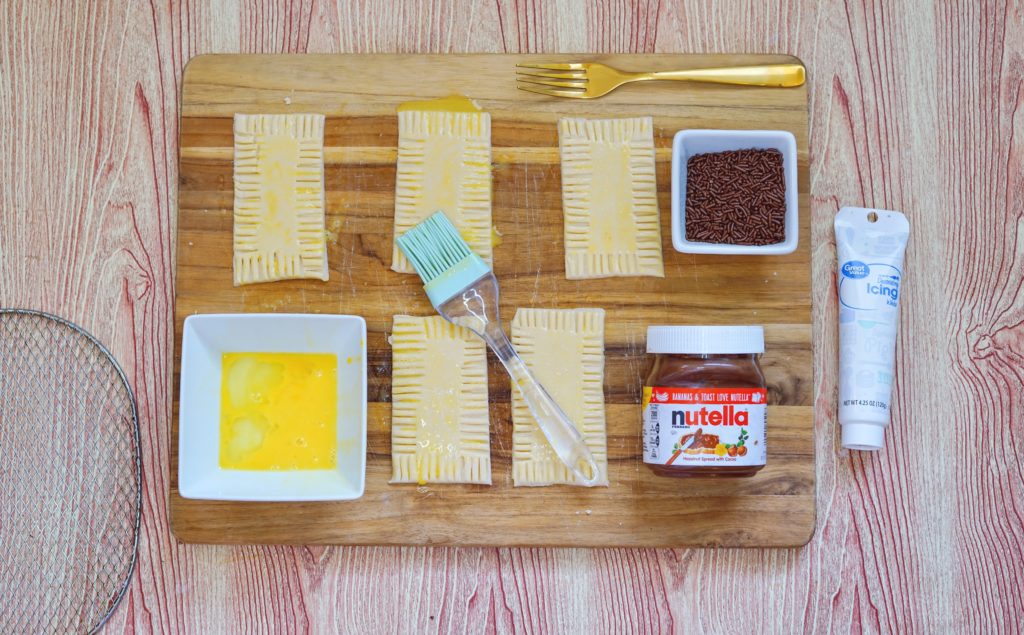 An egg wash makes your Nutella breakfast pastries golden brown and shiny when frying. The egg acts as a barrier between the nutella and the fryer so it doesn't burn; we also use it as an alternative to using butter or oil for frying.'ll likely want to brush egg wash on to your nutella breakfast pastries as soon as they come out of the fryer so it doesn't harden onto the pastry.
What is an air fryer?
An air fryer is a kitchen appliance that uses super hot air circulating around food to cook and crisp everything from fries to chicken wings, without using much oil or fat! You can use this recipe with a regular deep fryer if you prefer.
Air Fryer Nutella Breakfast Pastries Recipe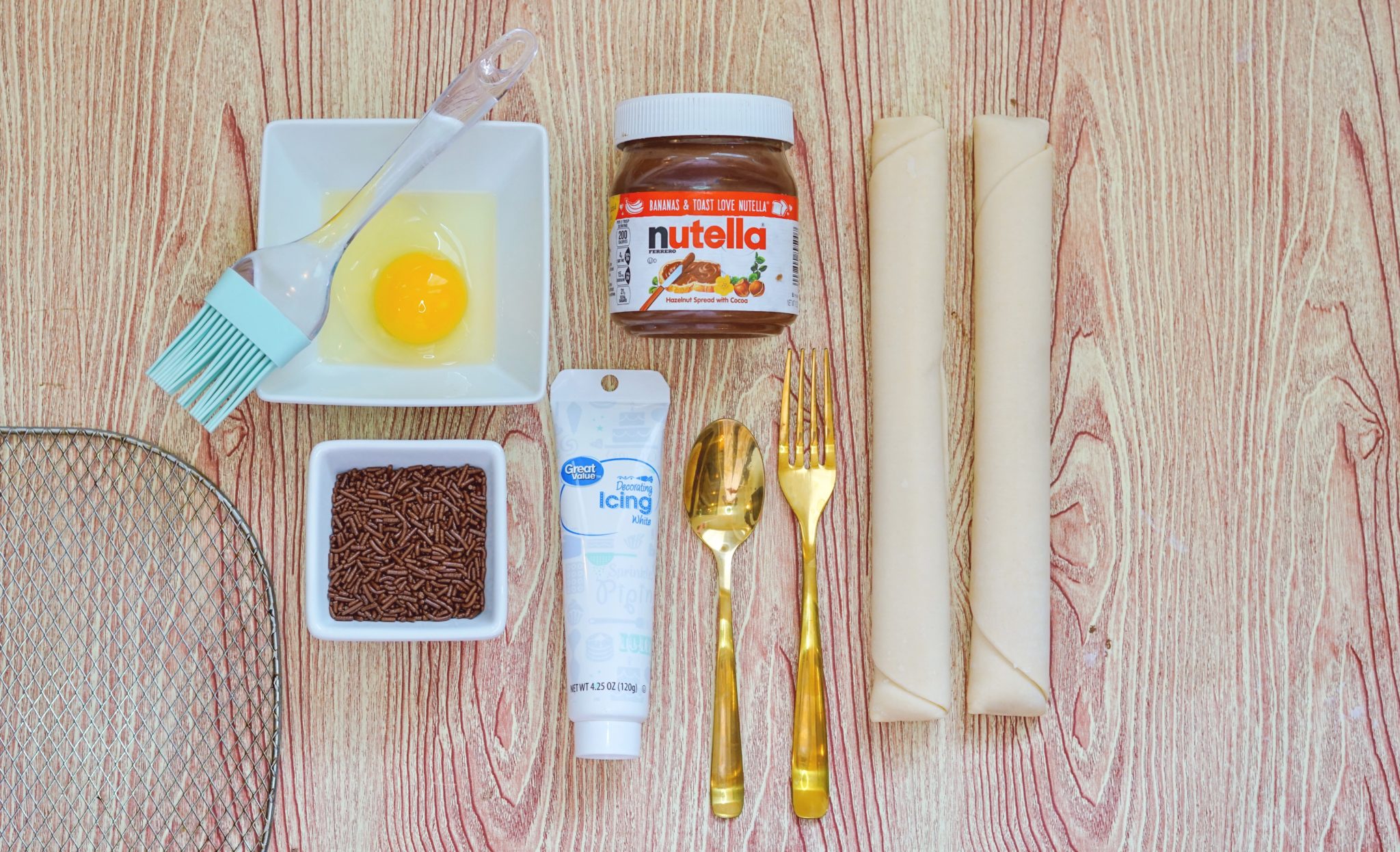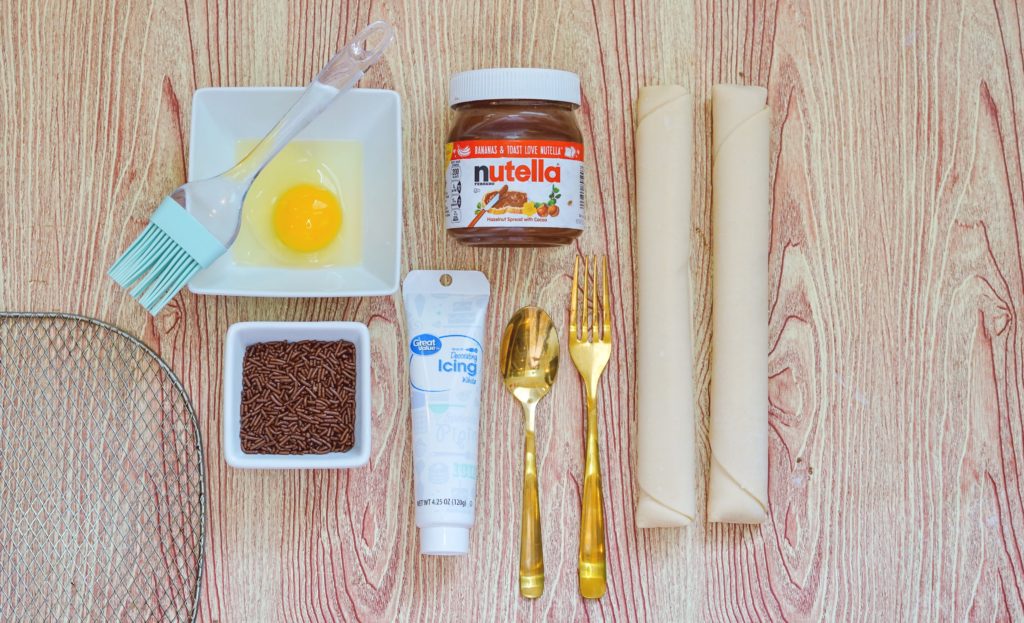 Ingredients
Pre-Made Pie Crust
Nutella
Vanilla Icing
Sprinkles
1 Egg
Instructions
Roll out the pre-made pie crust and cut out 3 inch rectangles.
Place a teaspoon of Nutella in the center of half of the rectangles.
Place a rectangle on top of the Nutella rectangles and press edges together with a fork.
Egg wash each rectangle.
Place in air fryer for 5-8 minutes on 375 F. These fry really quick so keep an eye on them!
Remove from air fryer and smother in vanilla icing.
Add sprinkles and enjoy!
Let me know if you end up making these yummy Nutella homemade pop tarts! You can also pin the recipe for later.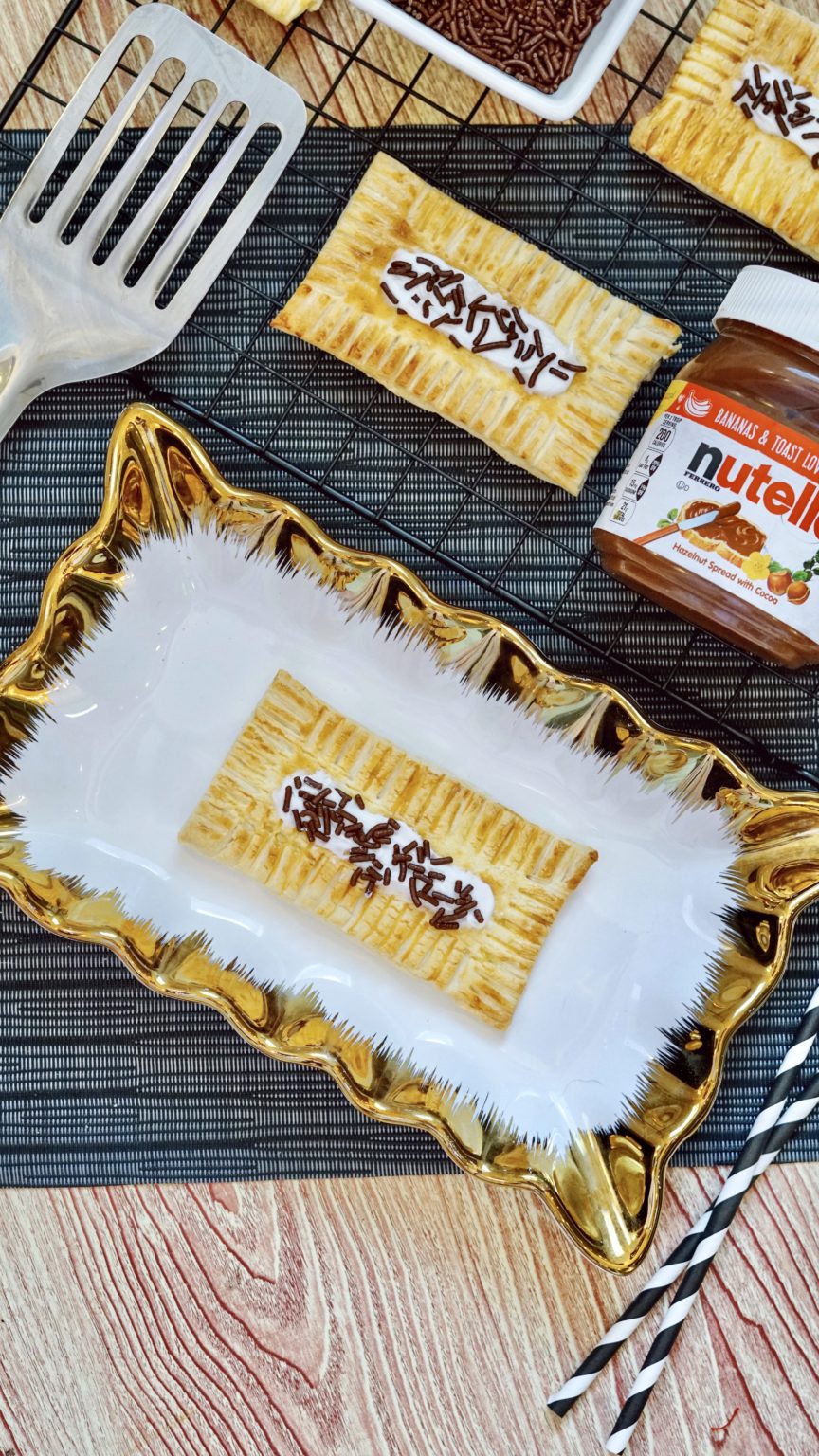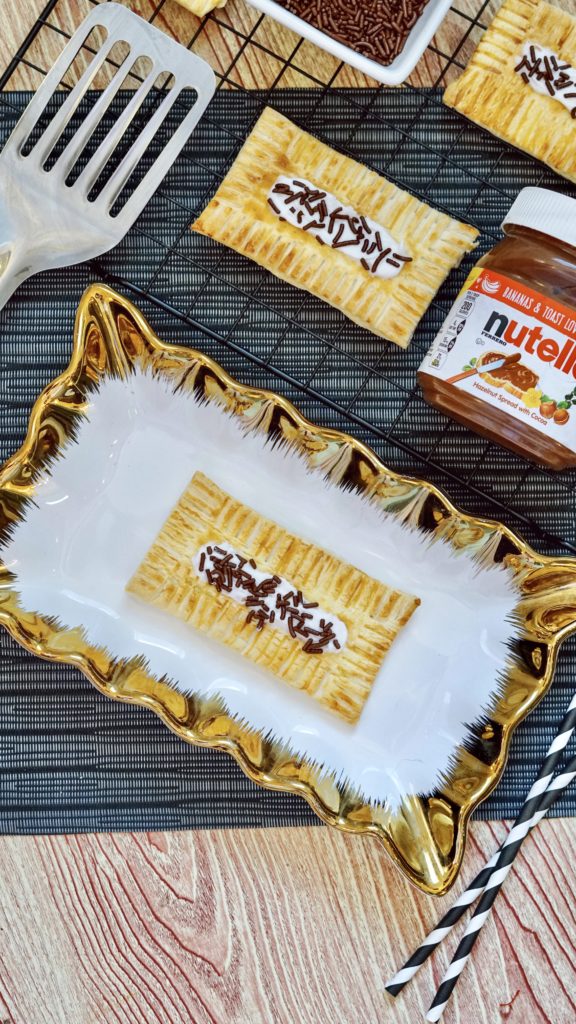 More yummy breakfast recipes