How To Make Pawaffles, the Newest TikTok Brunch Trend
Are you a breakfast lover? Here is a Pawaffle toast recipe. Yes, you read that correctly. This is a French toast waffle with a pancake layer as well. Homemade waffles and pancakes collide and then get cooked like French toast, thanks to a viral TikTok food trend.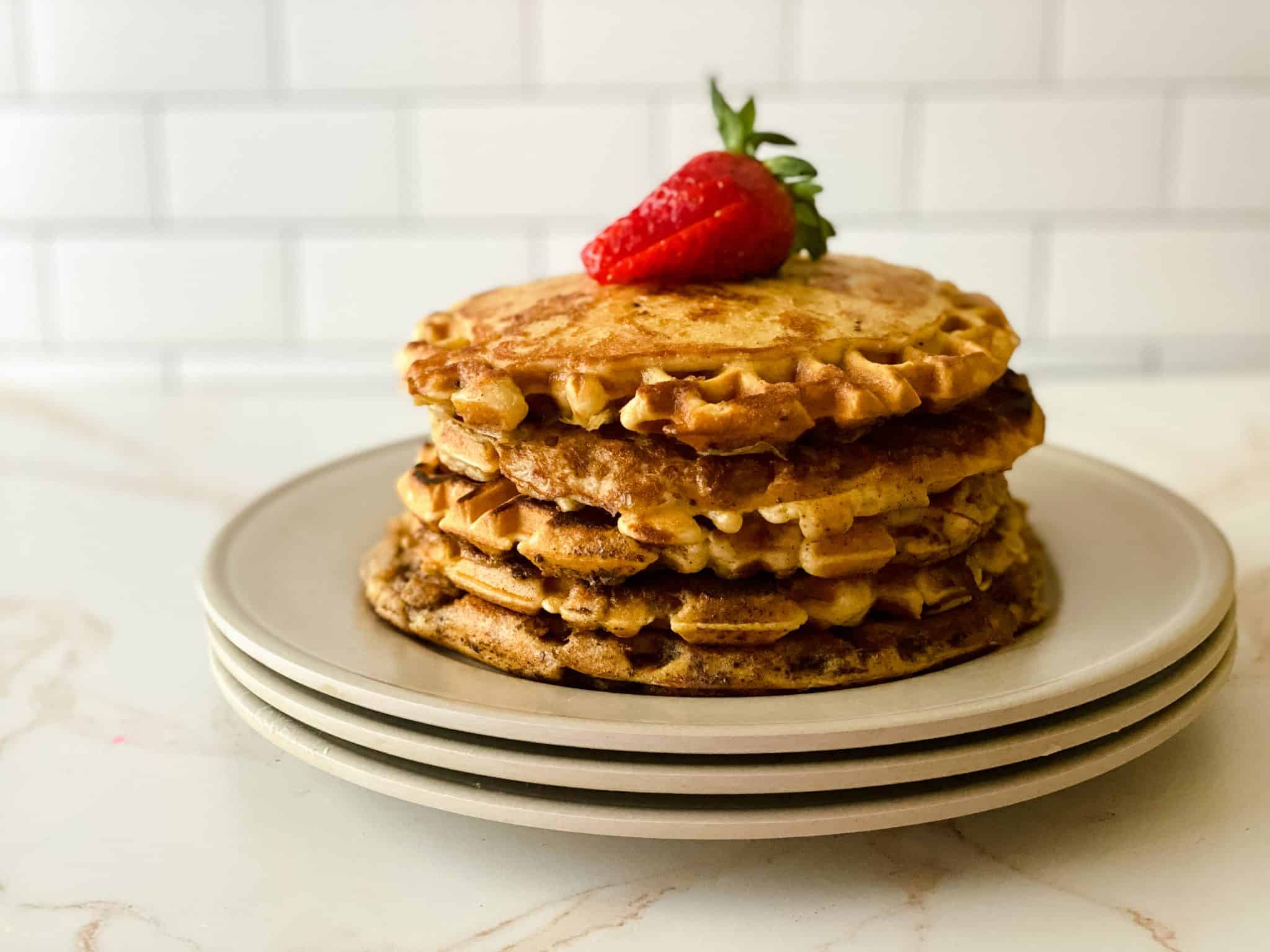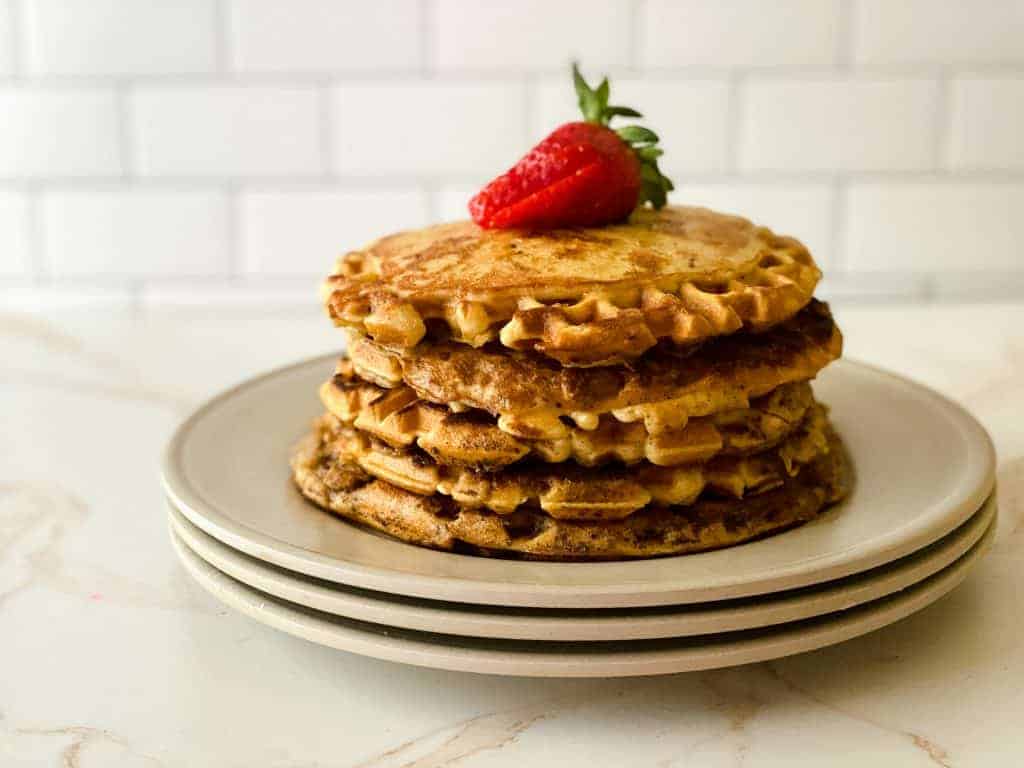 It really has taken the internet by storm. Pair with a side of bacon, sausage or even a bowl of fruit salad. You choose the side but make sure to have maple syrup handy!
What is A Pawaffle French Toast Exactly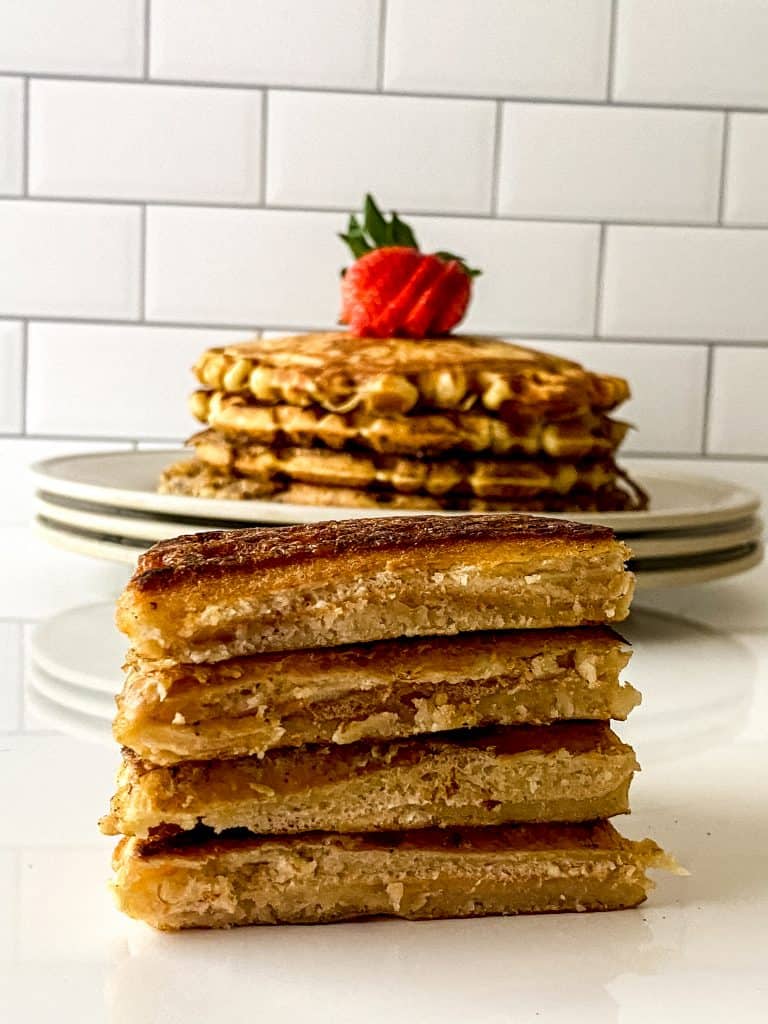 So what are pawaffles? 1 pancake + 1 waffle… dipped in French Toast batter and cooked to golden perfection. YUM!
How to Keep The Waffle and Pancake Batter Together
First make thin pancakes and then pour the batter into the waffle maker. Gently press the pancake into the wet batter, and finish cooking the waffle. This will ensure the pancake sticks to the waffle.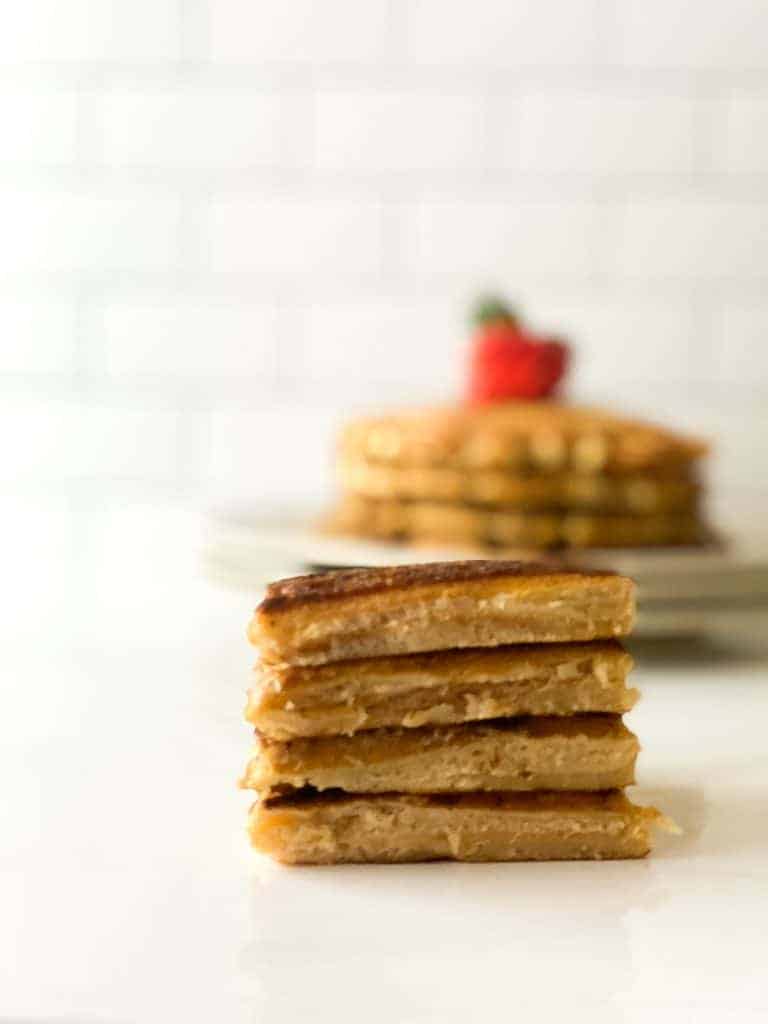 Tips for Making The Waffle French Toast
Don't leave the pancake waffle sit too long in the wet mixture. This needs to be dipped and placed in skillet.

Make sure to use a non-stick skillet

You want to do a medium heat, not too hot or it will brown the outside while leaving the custard mixture undercooked.

Store any waffle French toast in the oven at 200 degrees to keep warm until ready to serve.
Can you freeze Pawaffles?
Go right ahead and freeze any that you don't eat right away. For best results, place on a baking sheet and allow the waffles to freeze. Then transfer to a freezer container or freezer bag. Reheat from frozen or place them in the fridge overnight. Then heat up in a toaster oven or microwave.
More Breakfast Recipes
TikTok Viral Pawaffles French Toast
Equipment
Electric griddle or Heavy bottom skillet

Bowls

Whisk
Ingredients
Pancake mix

Waffle mix

French toast batter

5-6 eggs

1/4 cup milk

1 tbsp cinnamon

1 tsp vanilla
Instructions
Prepare waffles according to mix directions.

Prepare pancake batter.

Over medium heat, spray the skillet and create a circle of pancake batter. It should not be thick, but rather

thin.

Place the waffle down in the middle of the pancake batter.

Lightly press into the pancake batter. Cook on one side until it begins to rise in the middle then

flip it over.

Cook on both sides, testing with the spatula to ensure all of the batter is

cooked.

Set the pancake waffles to the side and prepare the French toast batter.

Dip both sides of the pancake waffle into the French toast mix and cook in a medium heat skillet

with butter
Tip: You may need to rinse your skillet under cold water in between each French toast section because the pan may be too hot and burn it.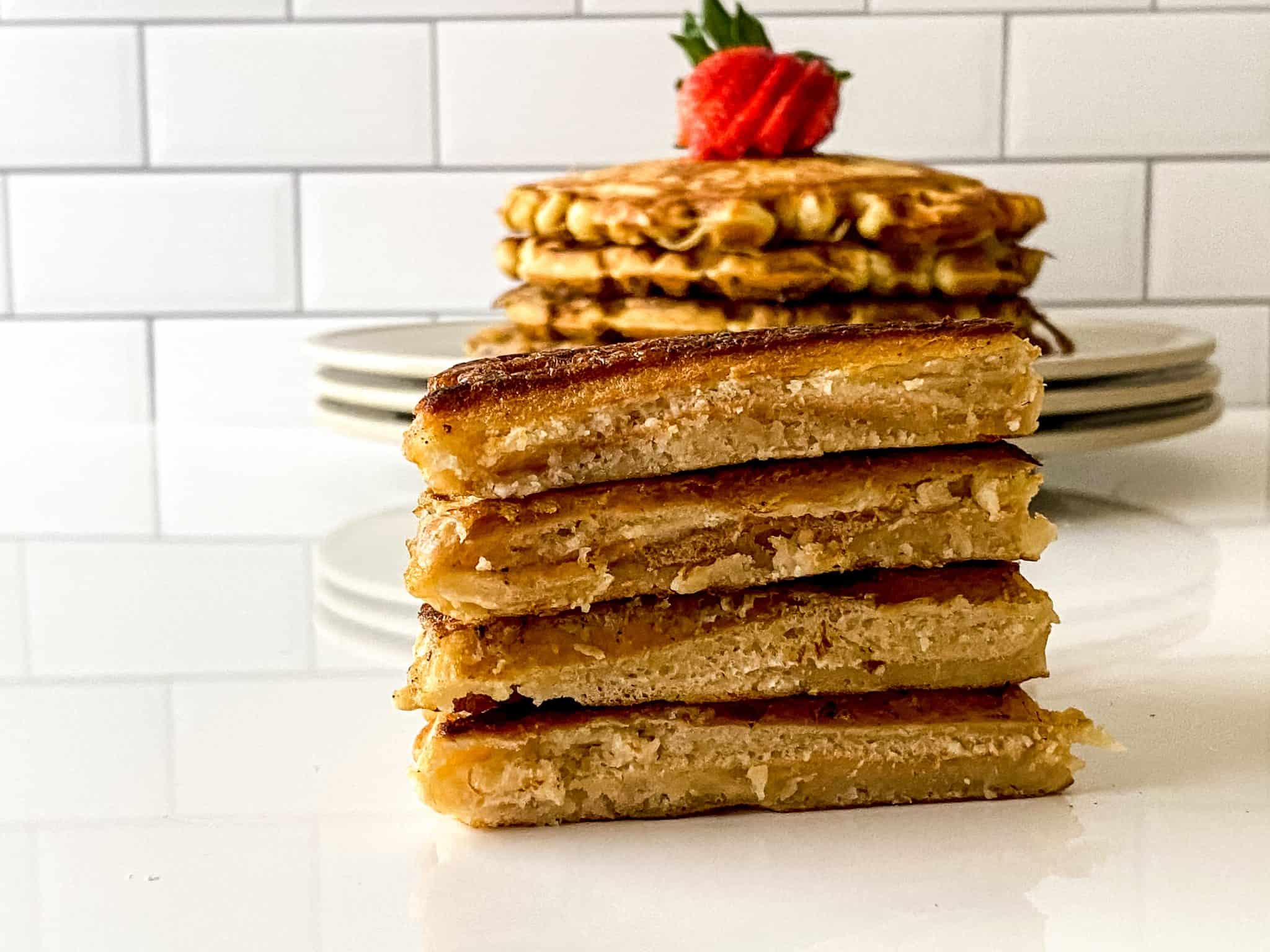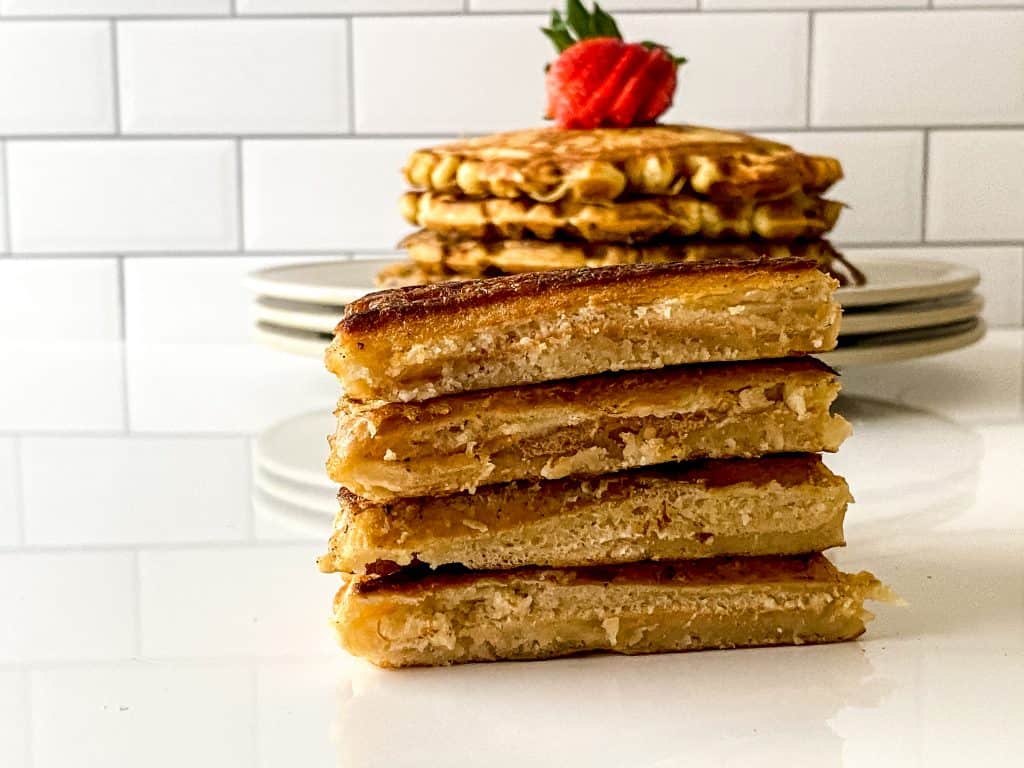 More breakfast recipes