The Best Nutella Hot Cocoa Bombs
Looking for the most decadent hot chocolate bombs? These Nutella hot cocoa bombs are simply THE Best.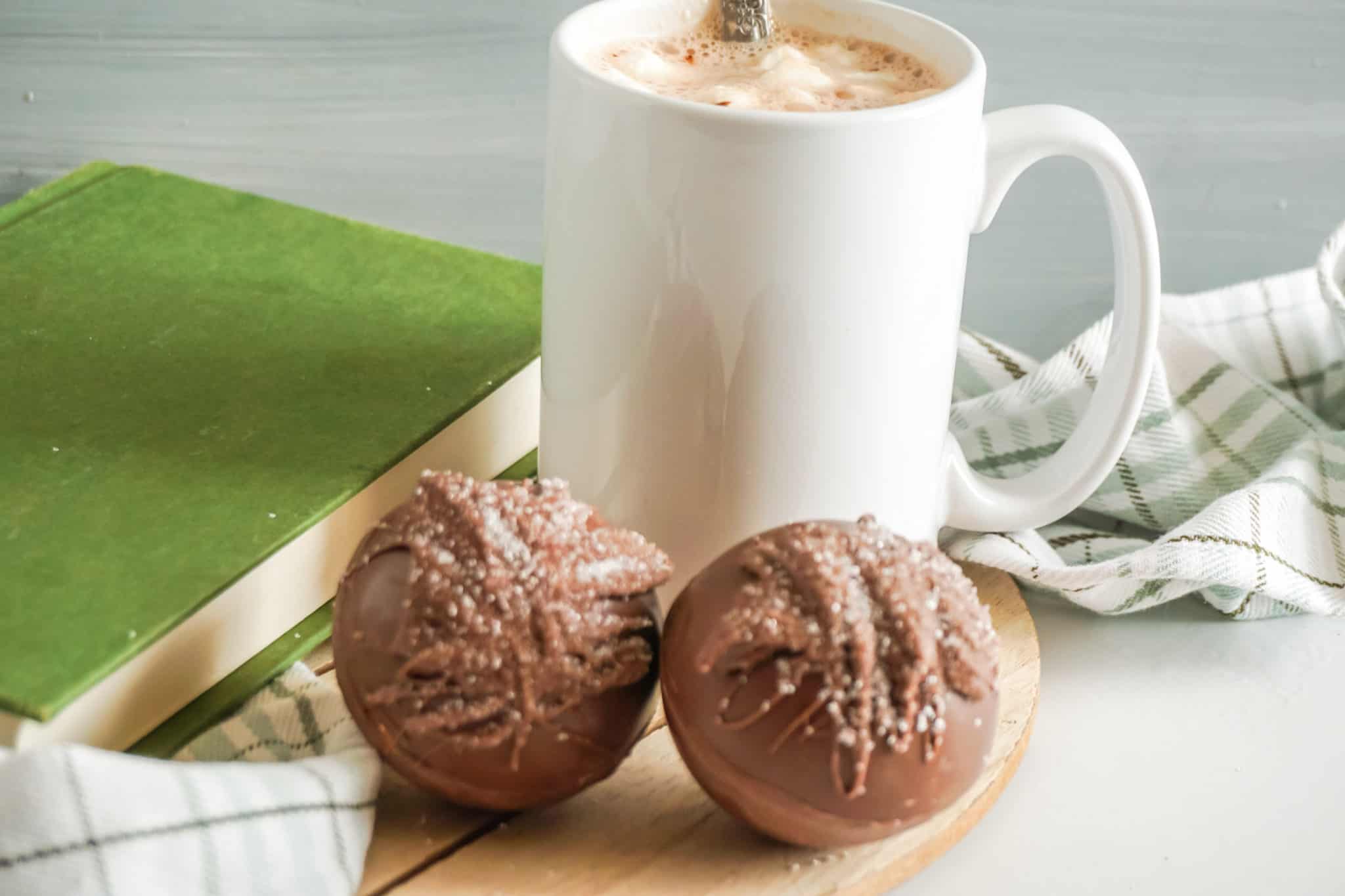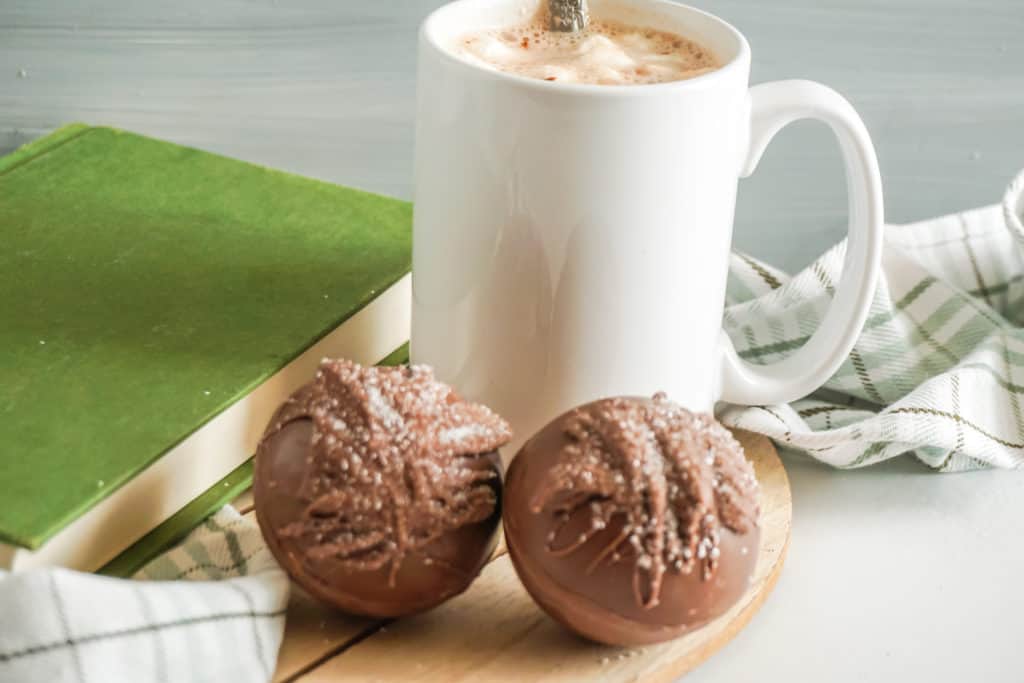 By now you probably have seen how trendy hot cocoa bombs have become. It's not all hype. Honestly, there's something so satisfying about watching a hot chocolate bombs start to melt once it's surrounded by hot milk and then release all the yummy surprises inside. You can fill them with marshmallows, candy, and yes, Nutella. That is why in my kids opinion, this is THE best recipe.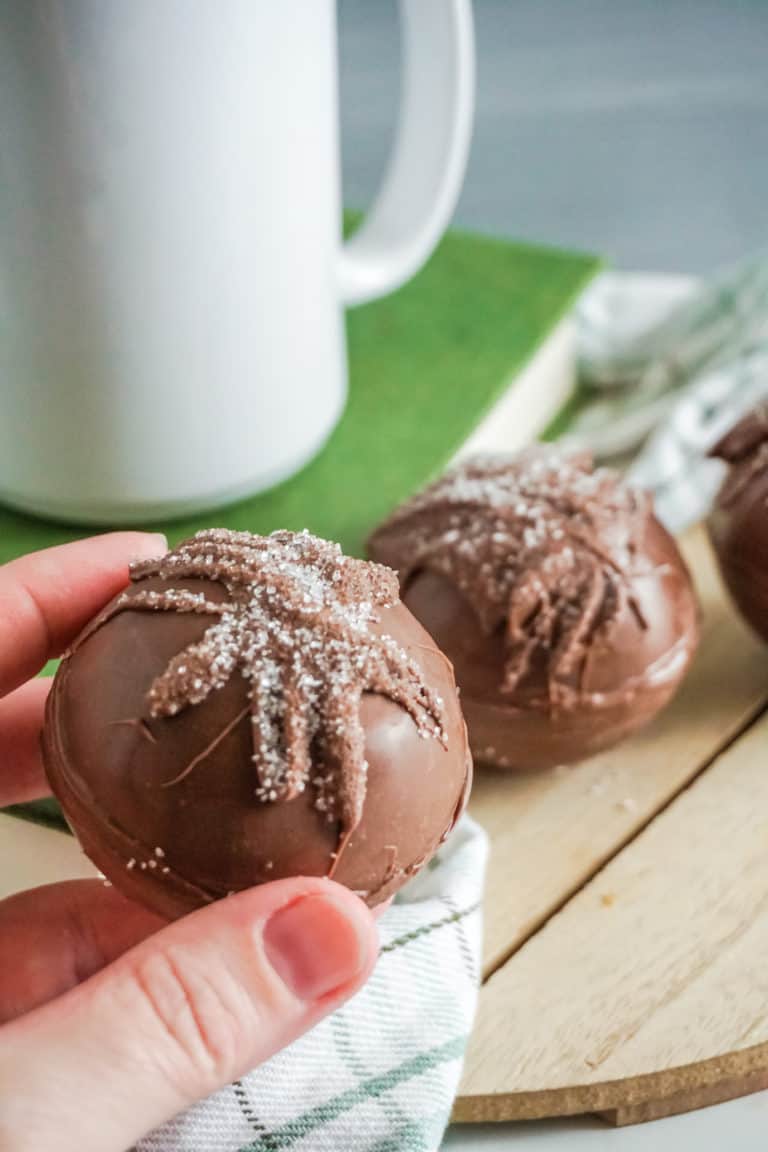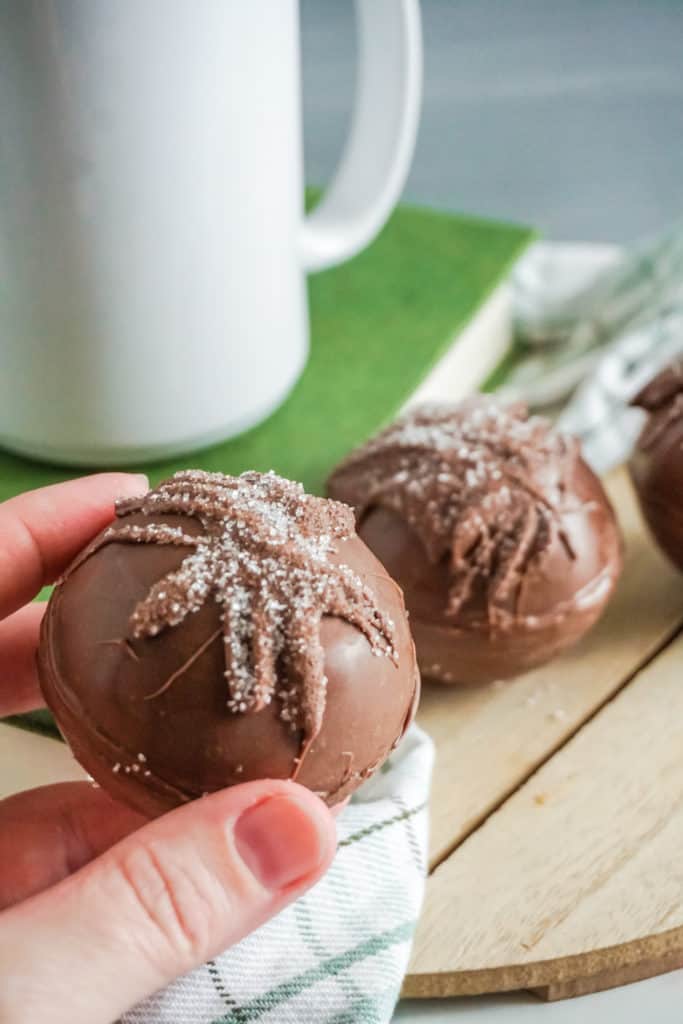 The video shows you how to make them and below is the recipe. Enjoy them during the winter or make somebody happy by giving them as a holiday gift.
Nutella Hot Cocoa Bombs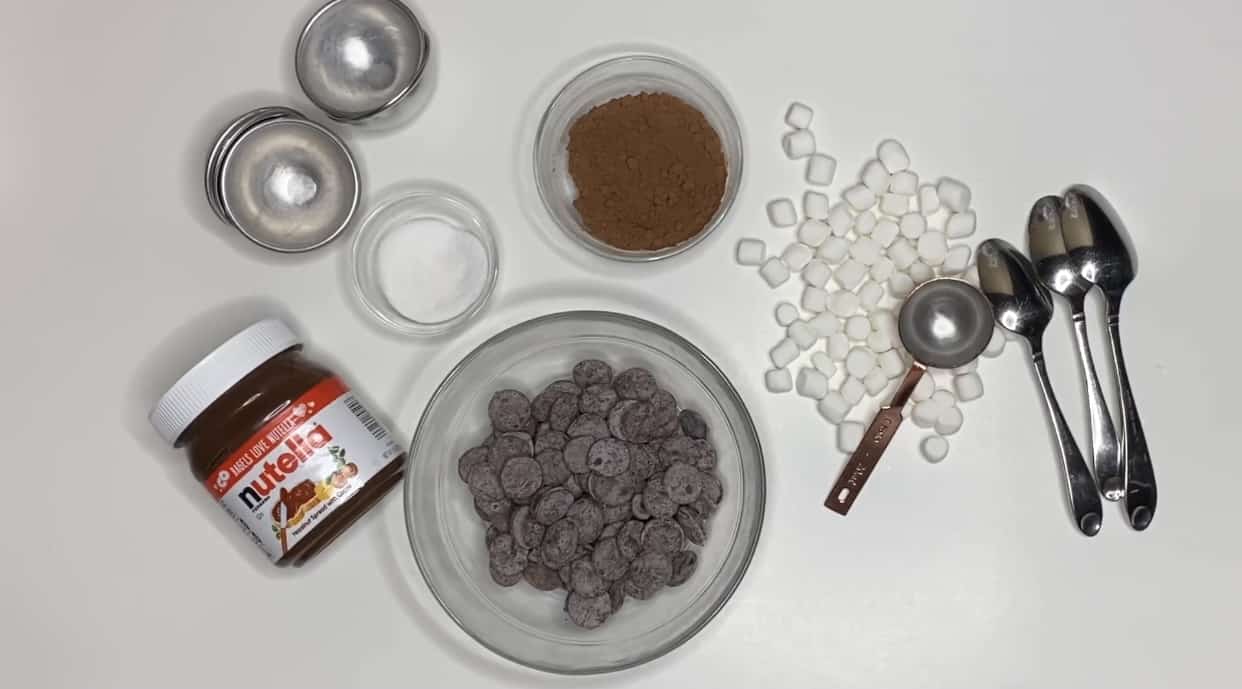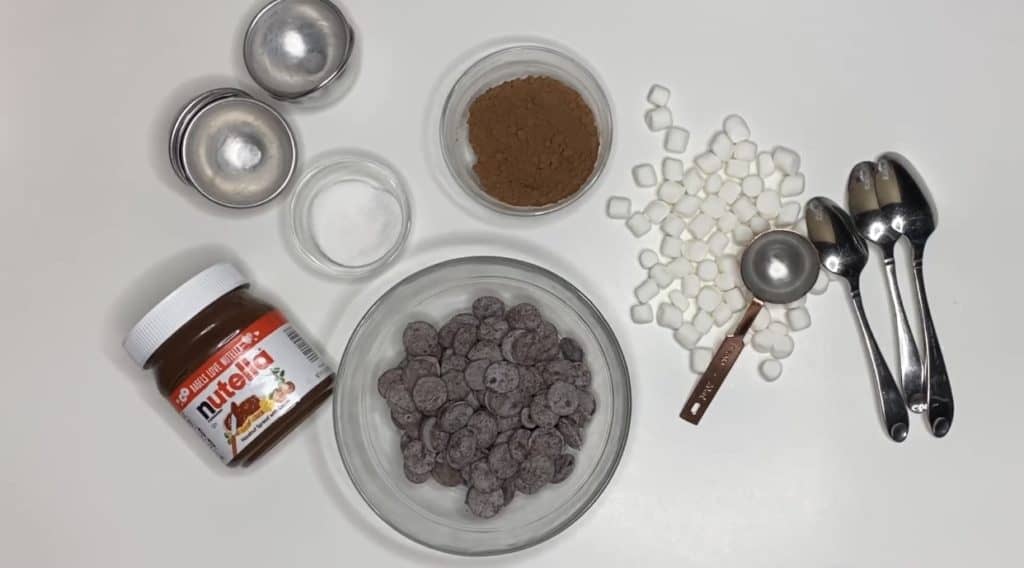 Ingredients
2 cups Chocolate Candy Melts
1 cup Cocoa Powder
½ cup Granulated Sugar
3 cups Nutella
2 cups Marshmallows
Instructions
Place chocolate candy melts in a microwave safe bowl and melt in the microwave per the directions on the package.
Place 1 tbsp melted candy melts into one half of a bomb mold and, using the bottom of your tablespoon measuring spoon, press the chocolate up the sides of the mold, keeping it thick but even. Repeat with 12 bomb mold halves.
Place the chocolate filled bomb molds into the freezer for 5 minutes.
Remove molds from the freezer and gently tap the sides of the mold, pressing on one side of the chocolate to make the chocolate slide out of the mold.
Fill 6 of the molds with 1 tbsp cocoa powder, 1 tsp sugar,, 1 tbsp Nutella, and 6-8 mini marshmallows.
Heat a plate or a flat-bottom bowl in the microwave until the surface of the plate is warm to the touch.
Press one of the empty chocolate bomb halves open-side-down onto the flat portion of the warm plate for about 10 seconds. This will gently melt the rim of the chocolate cup.
Immediately press this warmed edge chocolate cup to the top of one of the filled cups. This will join the two halves of the hot cocoa bomb. If desired, add more of the chocolate melts to help shore-up that joint.
Using a piping bag or a fork, drizzle the remaining candy melts over the assembled hot cocoa bombs then immediately follow by adding a few pinches of sugar on top.
Place the hot cocoa bombs into the freezer for 5 minutes to get them to set, then remove and store in an airtight container until you're ready to use.
To use the hot cocoa bombs, place them in a mug and pour 2 cups hot milk over the top. Stir until the hot cocoa bombs are completely melted and enjoy!
More delicious hot cocoa bombs