How To Make The Perfect Halloween Monster Bagel For Kids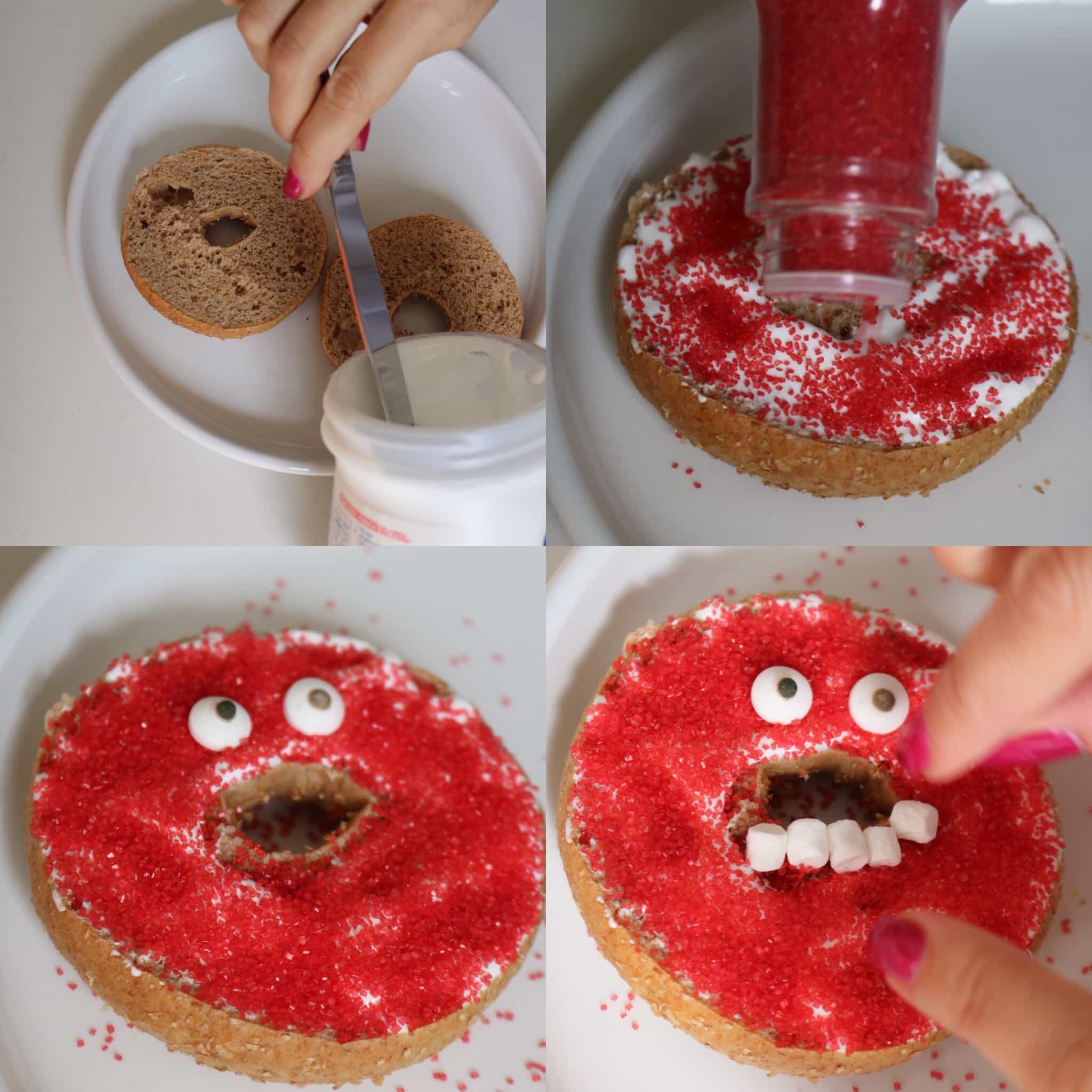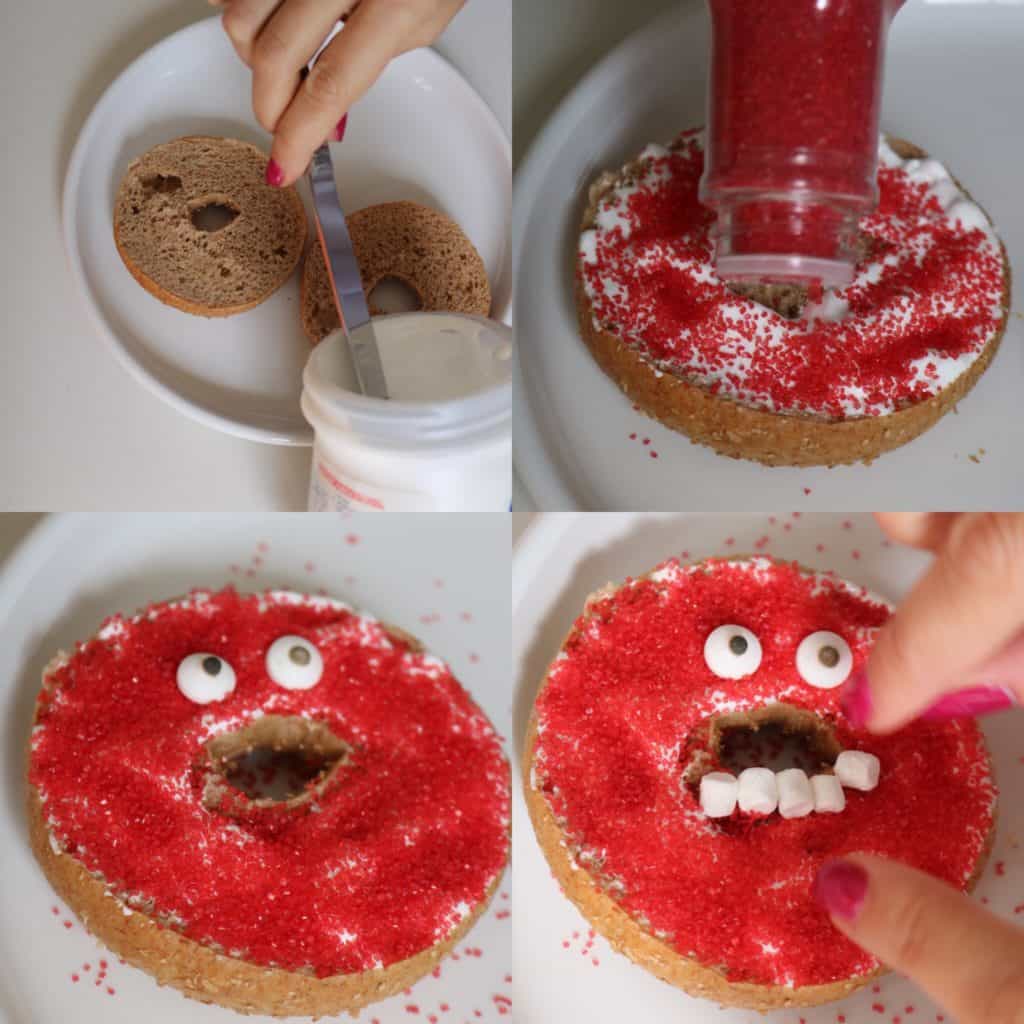 Halloween snacks are supposed to be fun, and there's no reason why this shouldn't apply to breakfast. Kids and grownups tend to love bagels, especially during busy mornings or as an afternoon treat. We added some marshmallow fluff, colored sugar, tiny marshmallows and googly eyes for a spooktacular yet yummy snack.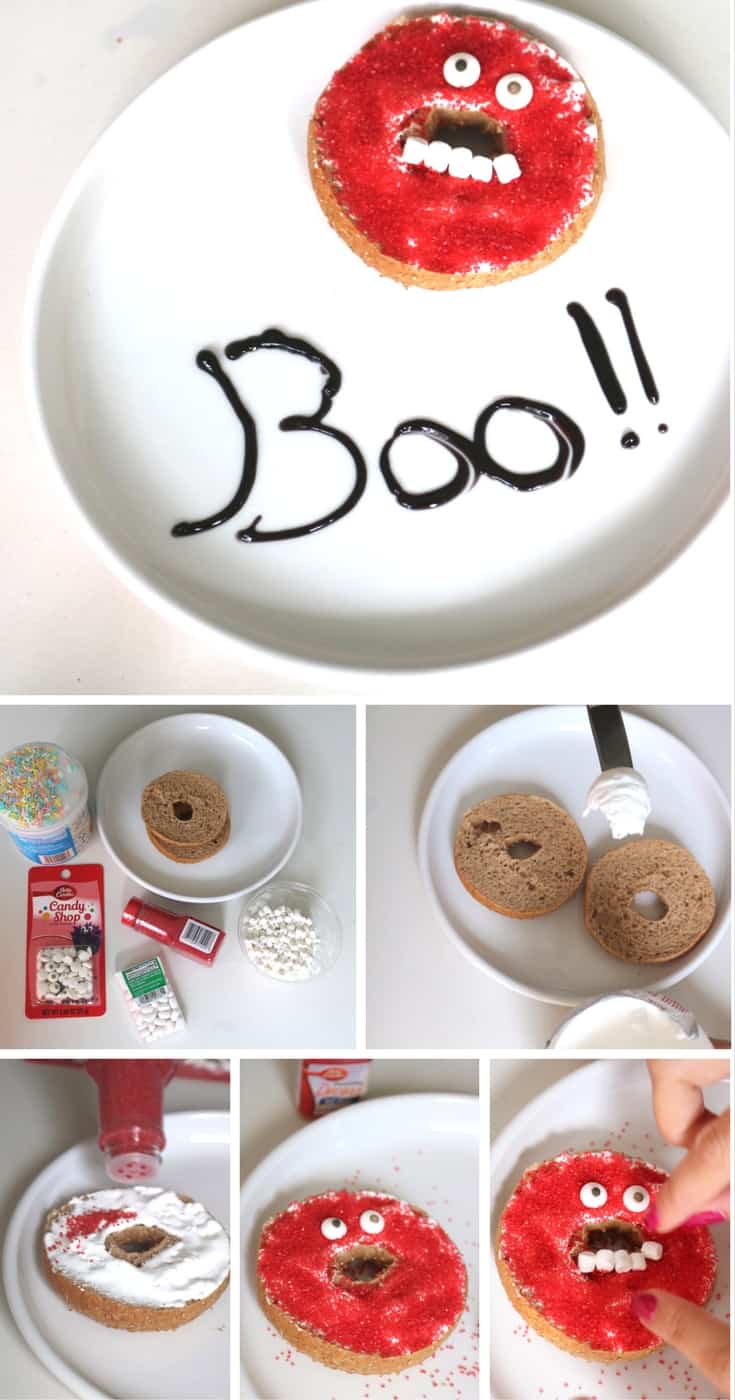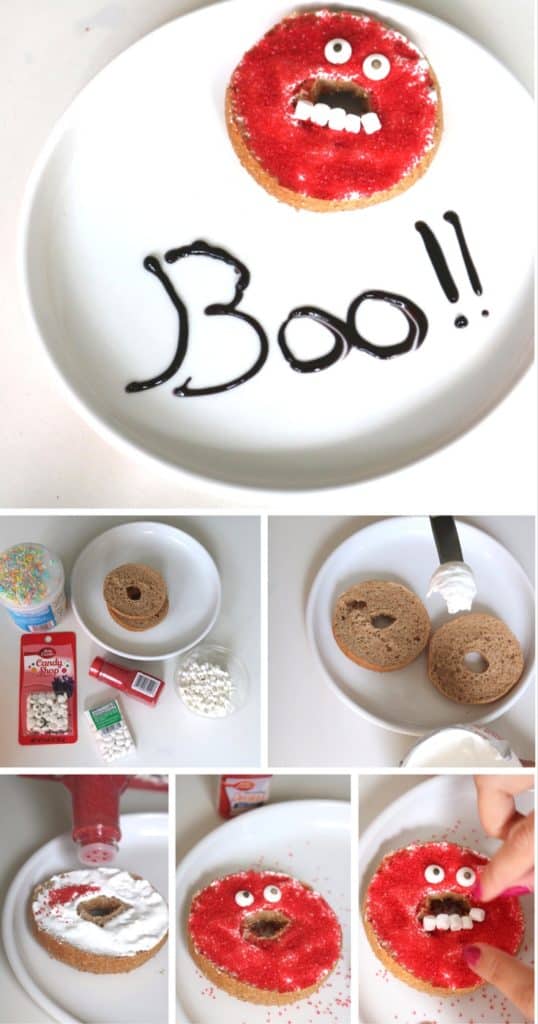 Cute Halloween Monster Bagel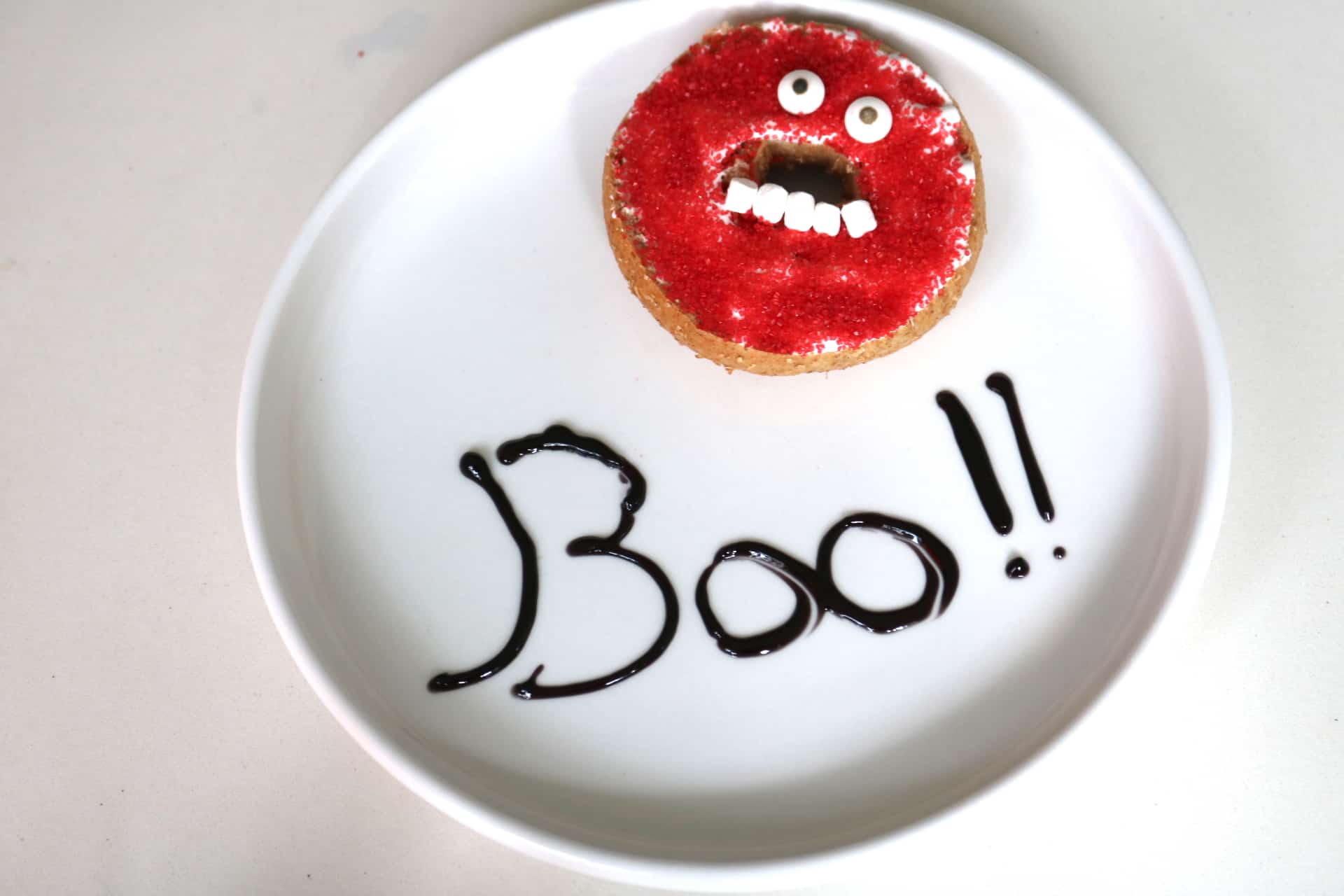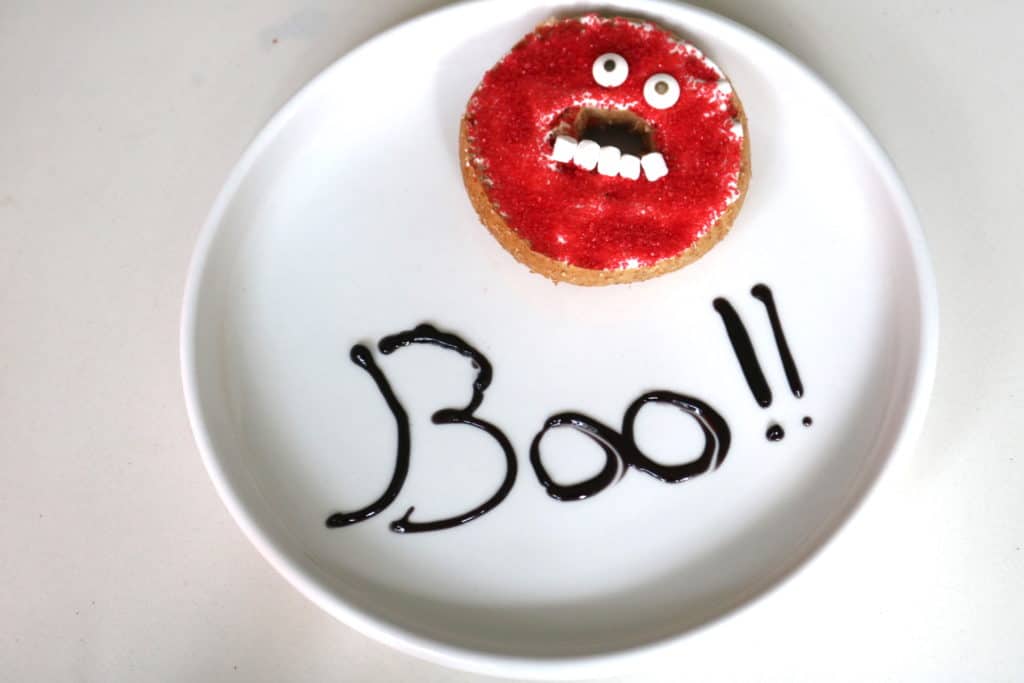 Ingredients:
Small bagel (we used mini bagels), sliced
Marshmallow spread, cream cheese or white frosting
Tiny marshmallows
Edible googly eyes, can be found in the baking aisle
Colored sugar or sprinkles
Instructions:
Spread the marshmallow fluff (or cream cheese or frosting) over one half of the bagel.
Sprinkle colored sugar on top of the bagel. We used red. You may also use sprinkles.
Position the eyes in the upper middle section of the bagel.
Use the tiny marshmallows to create teeth along the center bagel hole.
That's it. It really is this easy to create a cute little monster bagel for Halloween or any moment you wish to surprise your family. Let us know if you end up making these bagels with cream cheese, frosting or marshmallow fluff.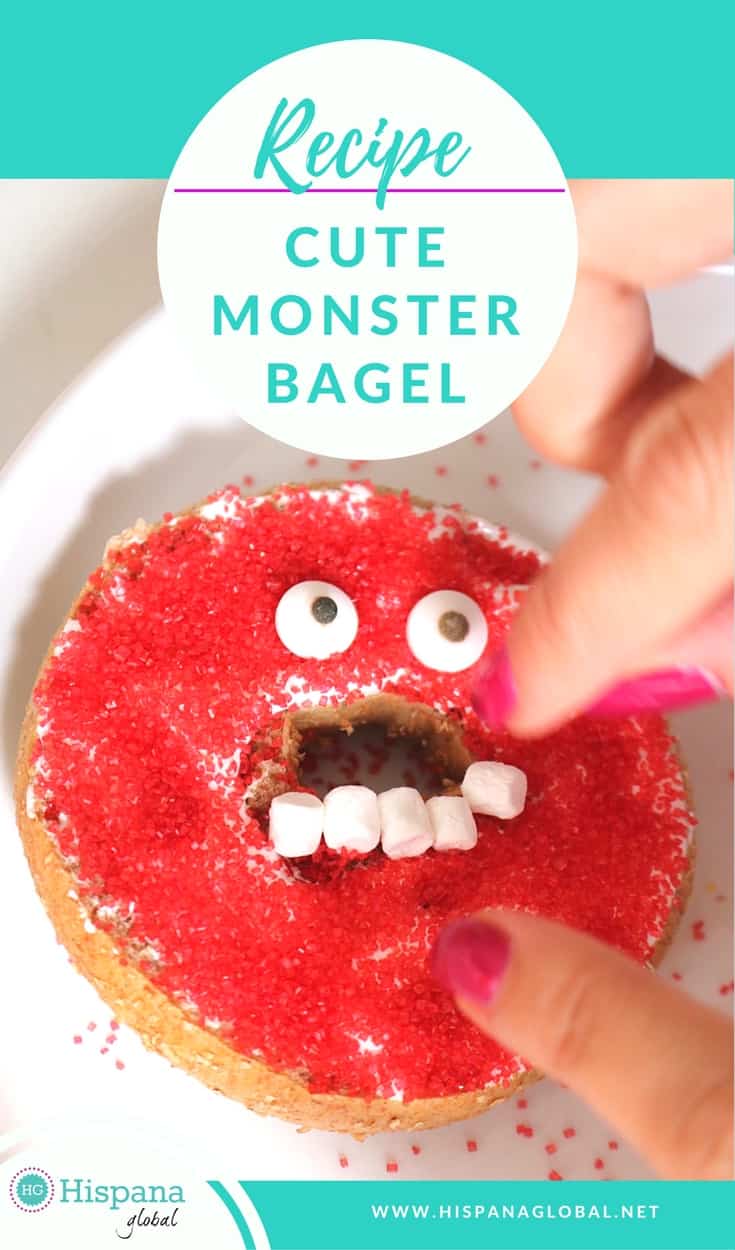 More ideas you may enjoy