Urban Decay Naked Honey palette easy eye makeup tutorial (VIDEO)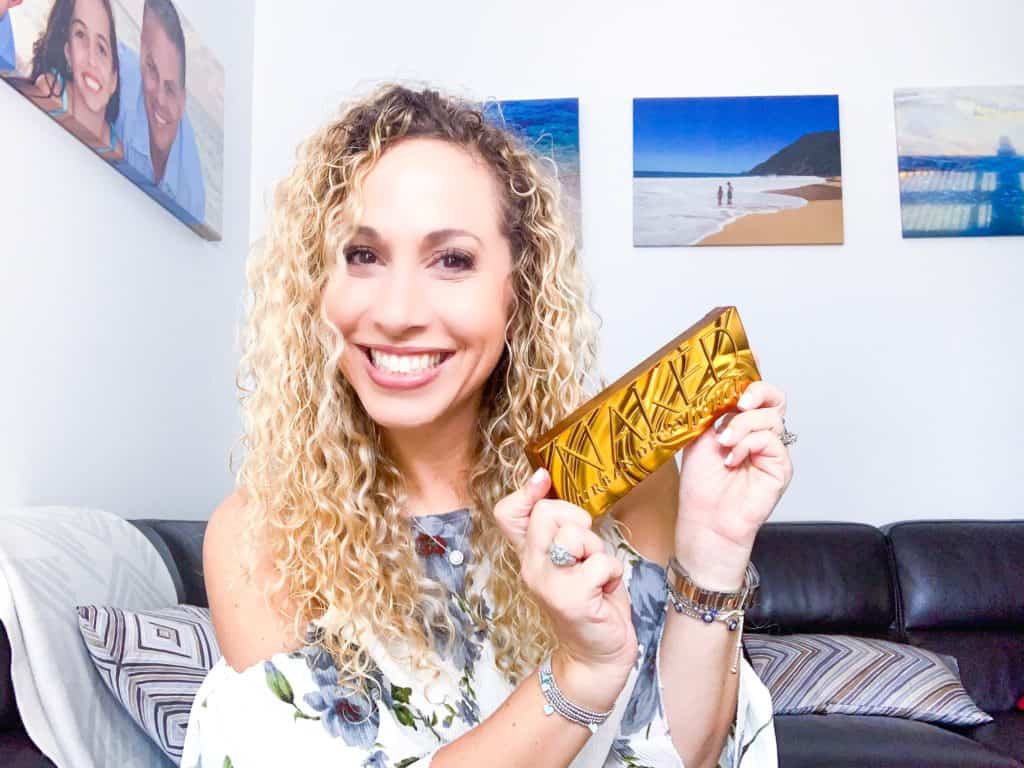 Looking for an easy eye makeup tutorial using the new Naked Honey palette? I tried out Urban Decay's newest palette and am obsessed with it so I did this video to help you use it.
The warm colors in this palette flatter all skin tones. Naked Honey also has a nice mix of matte and shimmer eyeshadows so you can easily switch from day to night. The look I show in my tutorial is very natural but you can easily make it more dramatic with a darker eyeliner and more mascara o false eyelashes. For lipstick, I prefer neutral tones as well, like nudes, bronzes or even a brick tone if you prefer a darker hue.
Makeup tutorial using Naked Honey palette from Urban Decay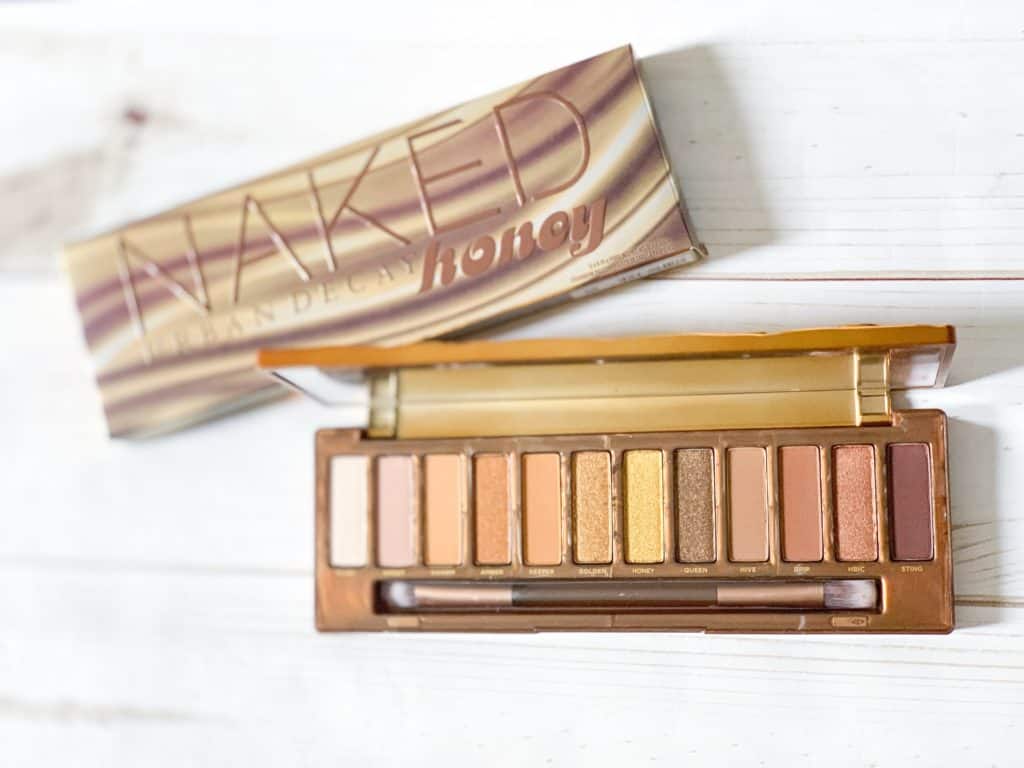 Here's how to use the Urban Decay Naked Honey palette for a beautiful look:
Apply your favorite foundation and concealer. Blend well.
Gently apply an eyeshadow primer to your entire eyelid so the colors look even more vibrant and last all day.
Using a medium eyeshadow brush apply Flyby on the entire eyelid including the browbone.
Apply Sweet on the lower lid.
Use a tapered brush to apply Sting to the crease. Make sure to extend it to the lashline and outer corner of your eye as if creating a V.
Blend well. I use an angled brush to make sure I blend as much as possible.
Use a medium eyeshadow brush to press HBIC to the middle of the lid for an ombre effect. It's shimmery, so if you prefer a matte look, just skip this step.
Blend well.
Using a wet liner brush, apply Sting to lash line.
Now line eyes with dark brown pencil, like Urban Decay's 24/7 eyeliner in Demolition.
Use a brush to smudge and blend the eyeliner.
Apply two coats of mascara.
Finish your face makeup with blush, lipstick or lip gloss. The new Urban Decay Honey lip plumper is gorgeous on its own if you like a golden, glossy look.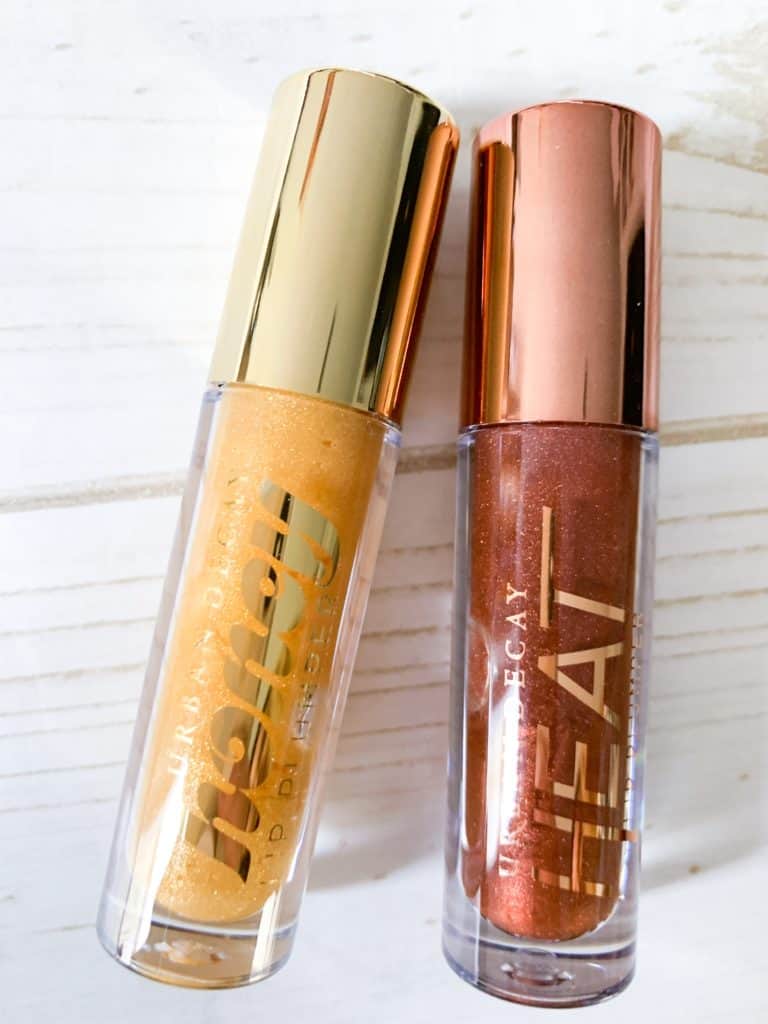 See how easy this makeup tutorial is? Watch the video and try to do your own eye makeup. What's your biggest struggle when applying eyeshadows and makeup in general? Let me know if you have any questions or if there's a step that confused you.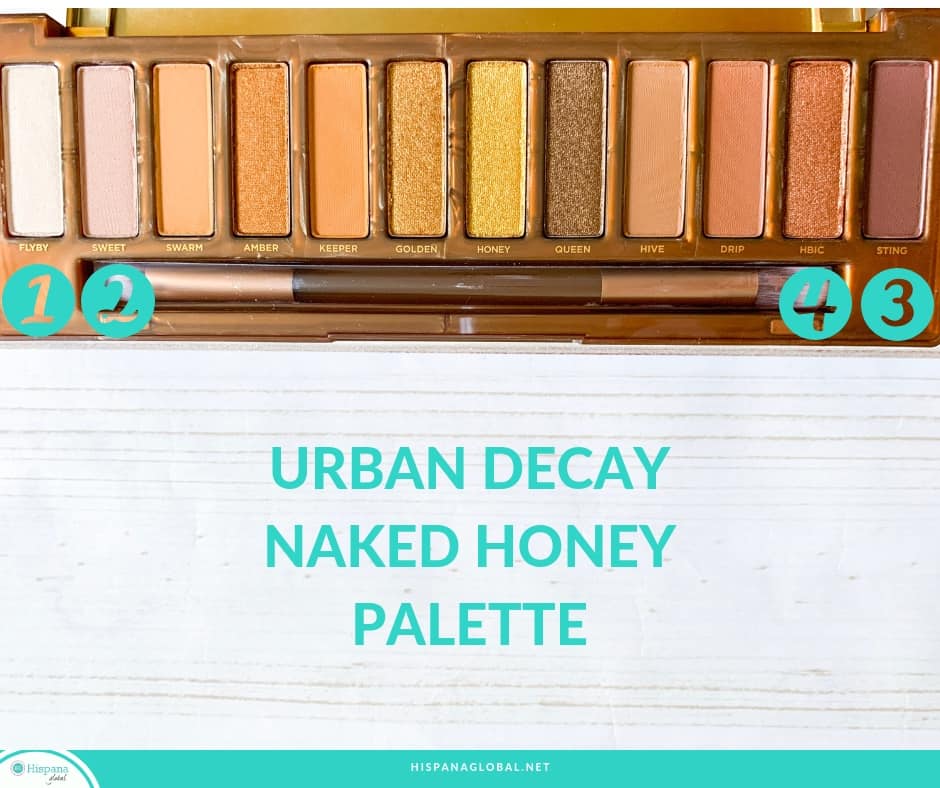 More easy makeup tutorials
Here are more makeup tutorials I've shared: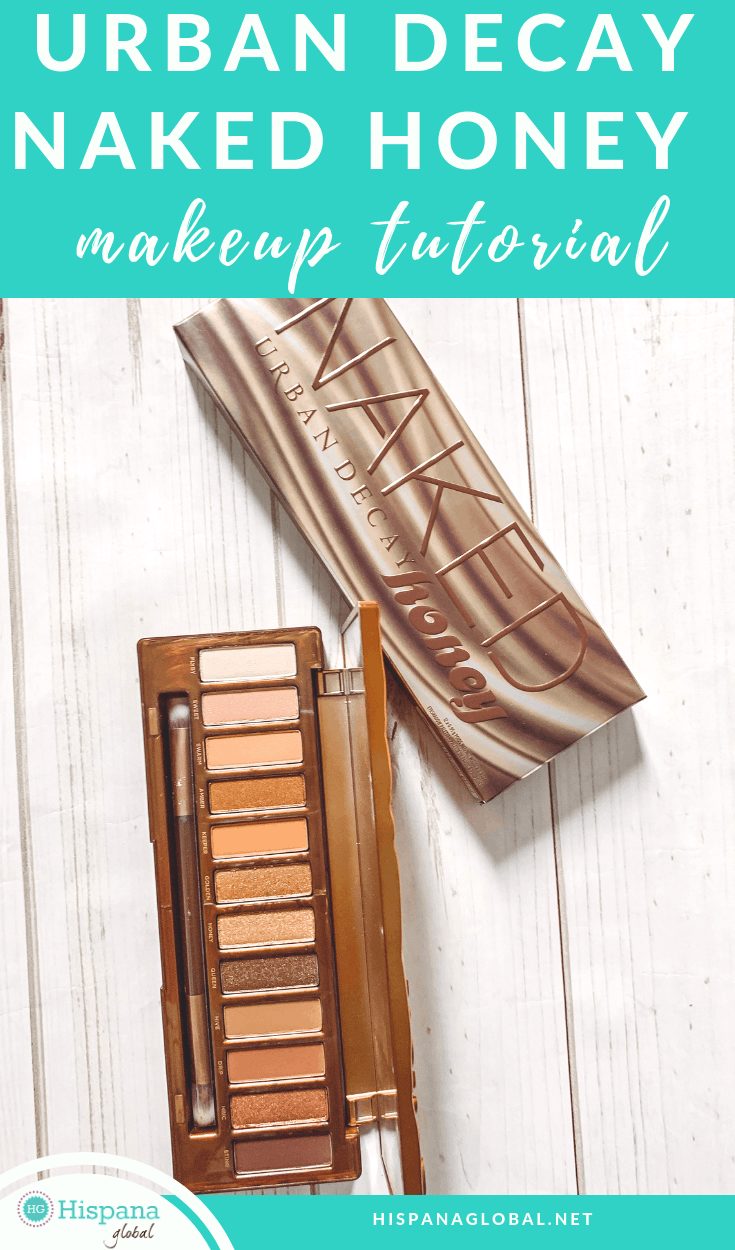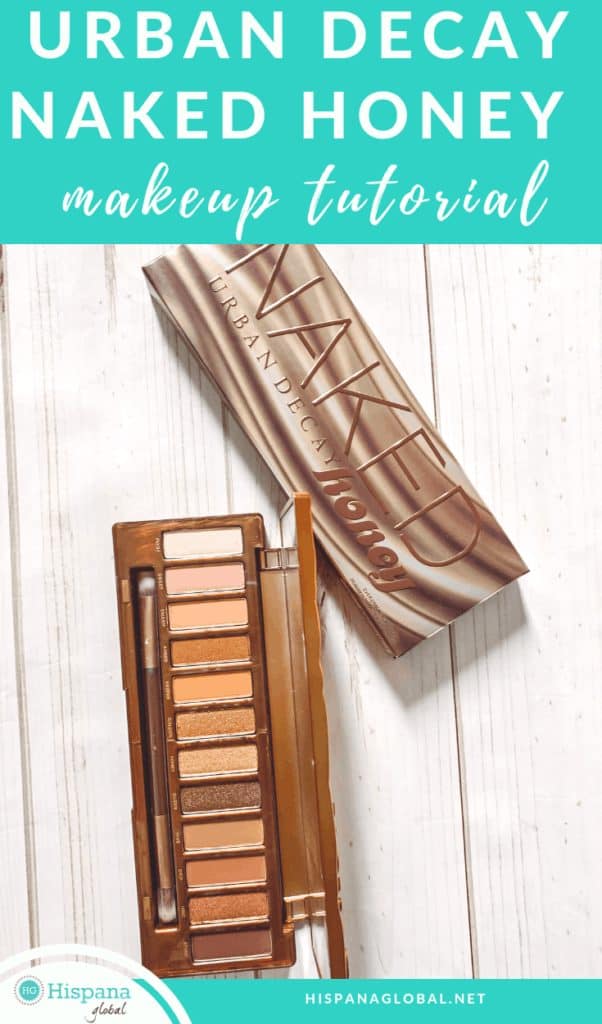 En español: Cómo maquillarte los ojos usando Urban Decay Naked Honey