Sweet Almond Oil Bath Bombs DIY
Bath bombs are a great way to elevate your bath time. This sweet almond oil bath bombs recipe is so easy to make. An epsom salt bath bomb that uses almond oil for a super soft skin finish.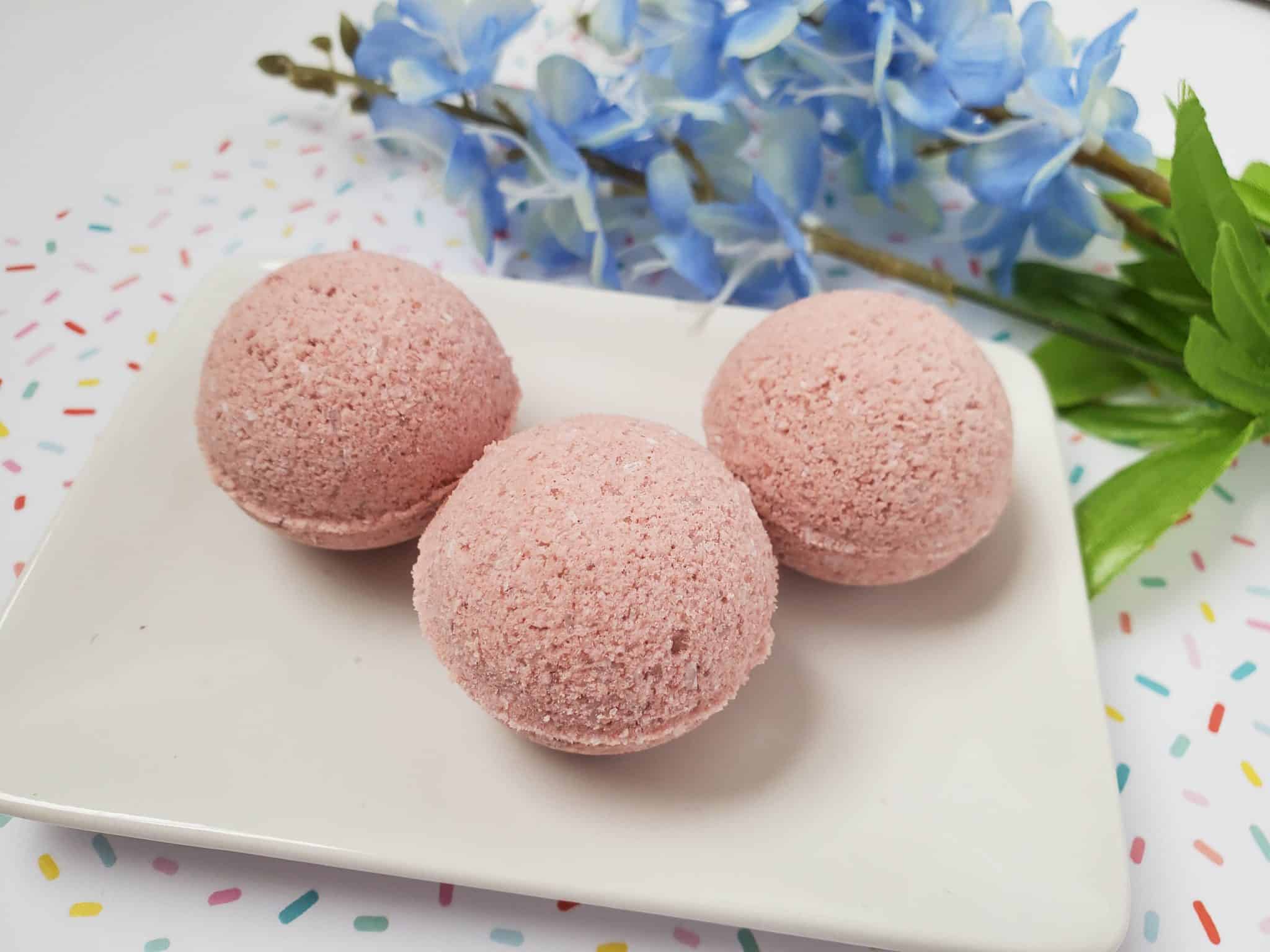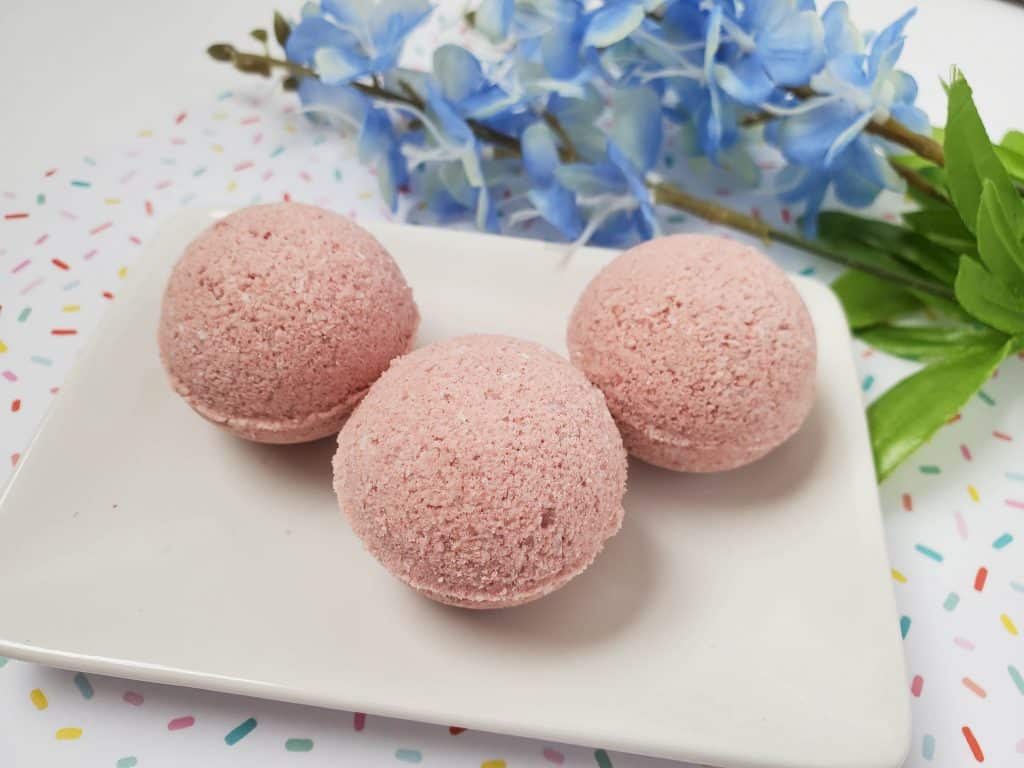 If you are new to making homemade bath bombs, I highly recommend trying out this recipe. An almond bath bomb that smells amazing and will work wonders on your dry skin.
What is Sweet Almond Oil
Almond oil is a carrier oil. This sweet almond oil has a nice fragrance, and will help lock in moisture into your skin. Using it in your bath bomb will help revive dry skin.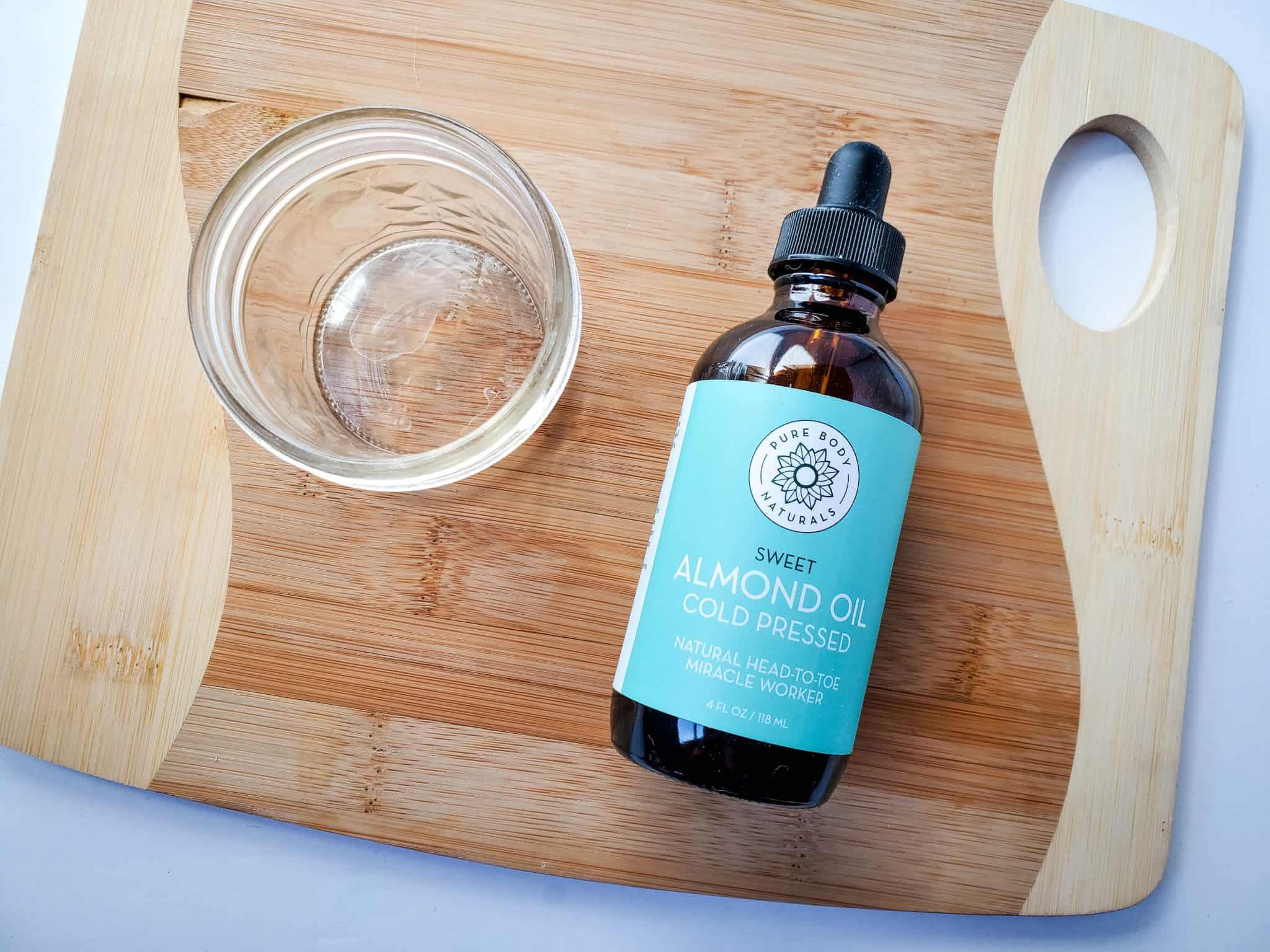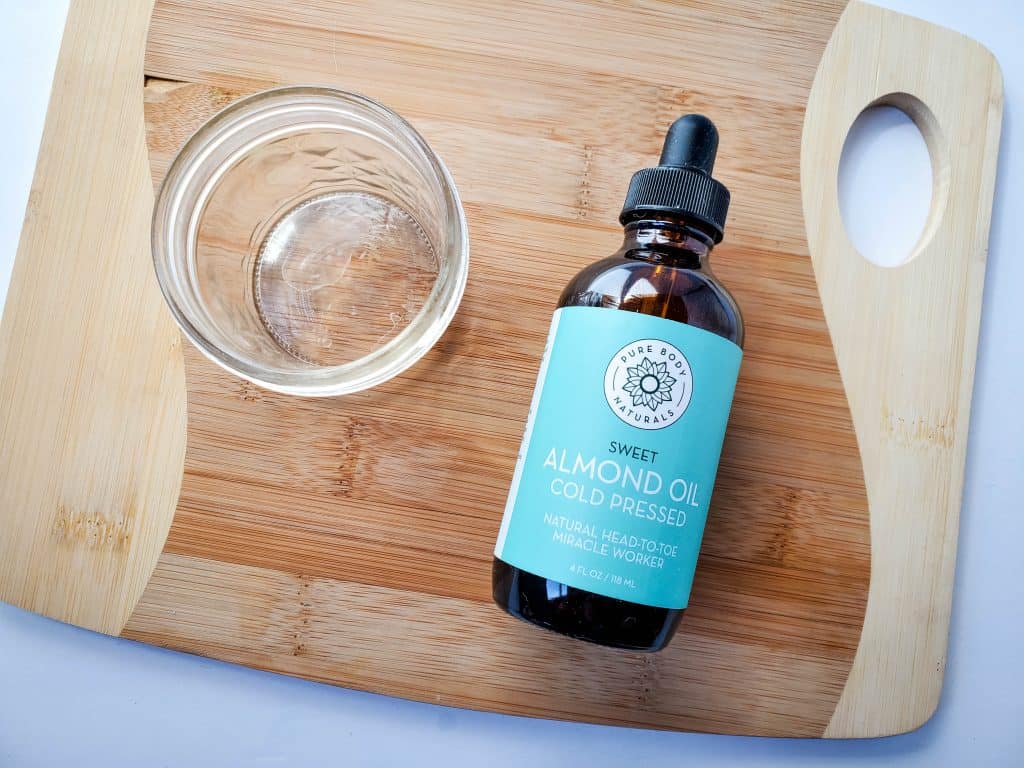 How to Get Rid Of Clumps In Mixture
If you need grab a sifter to use it to push the mixture through. This will help to remove any clumps of the mixture. This is important so your bath bomb can be evenly mixed.
These bath bomb with citric acid are known to clump, due to the citric acid in the recipe.
Expert Tips For Making Bath Bombs
How to Use A Bath Bomb
Fill up your tub with warm water to your liking. Drop one of the bath bombs into the water and let it fizz. This is going to release all the fragrance and oil into the water.
The bath bomb will soothe dry skin, hydrate and feel refreshing to your skin.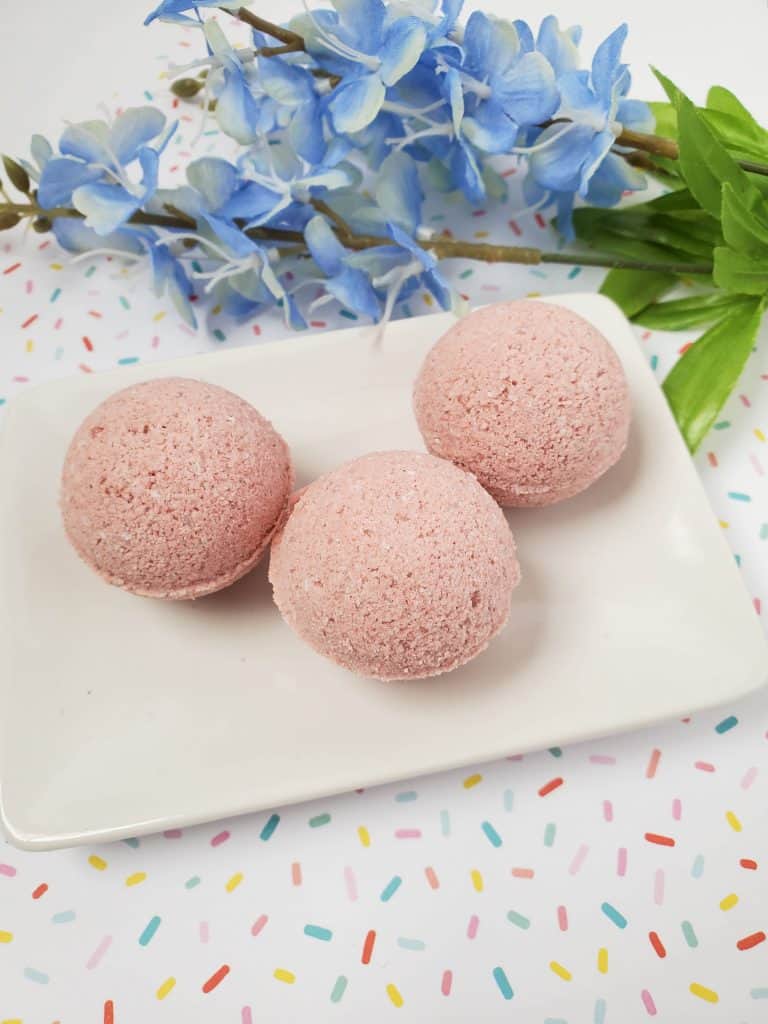 Sweet Almond Oil Bath Bombs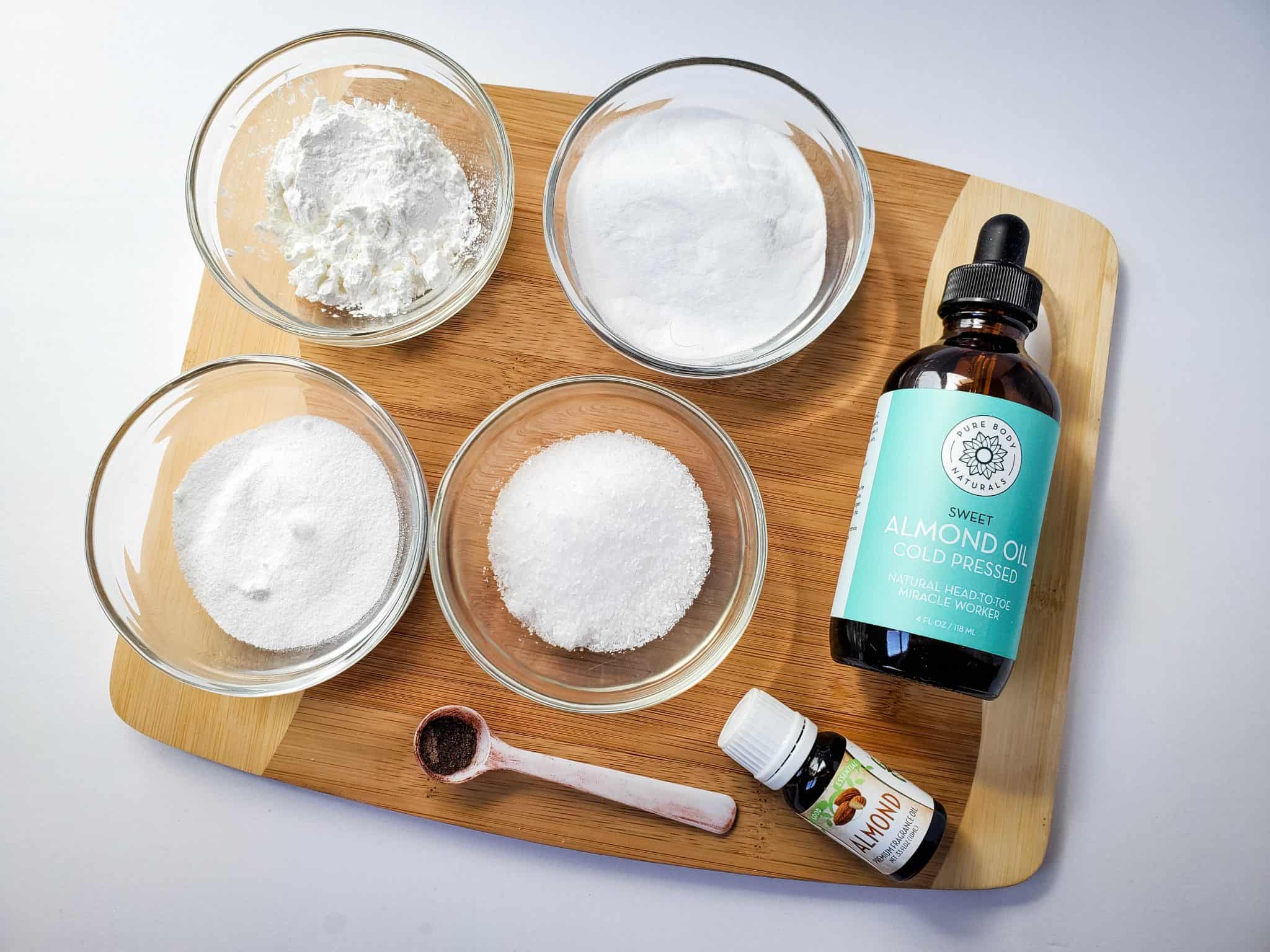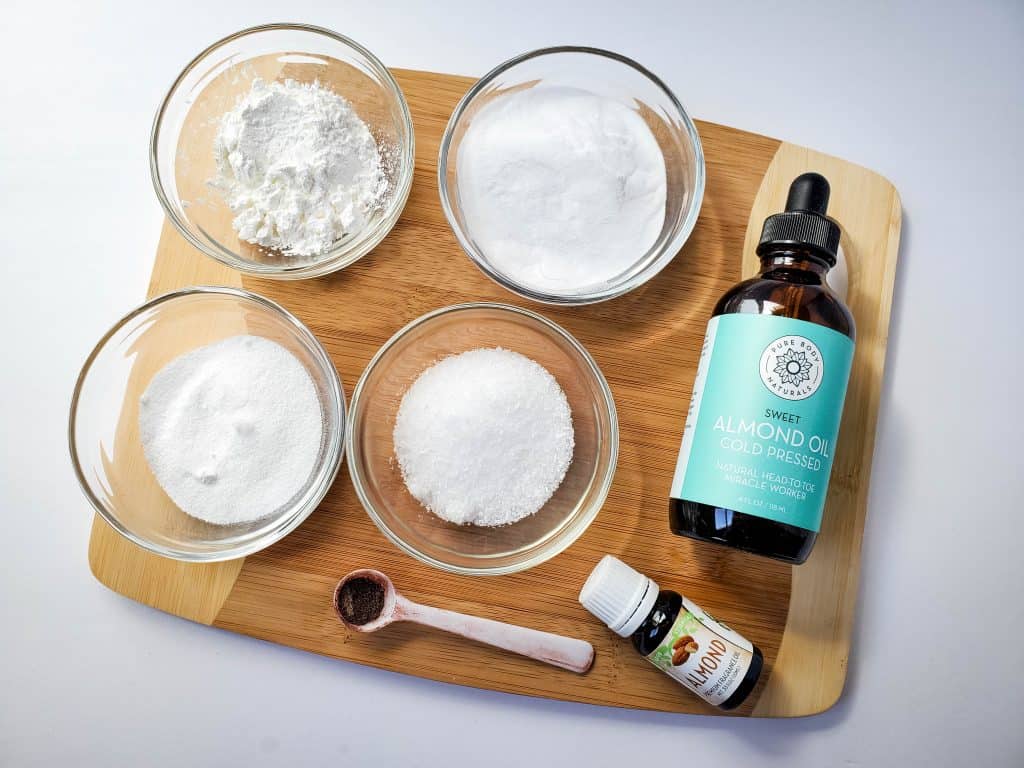 Supplies/Ingredients:
Tools:
Directions: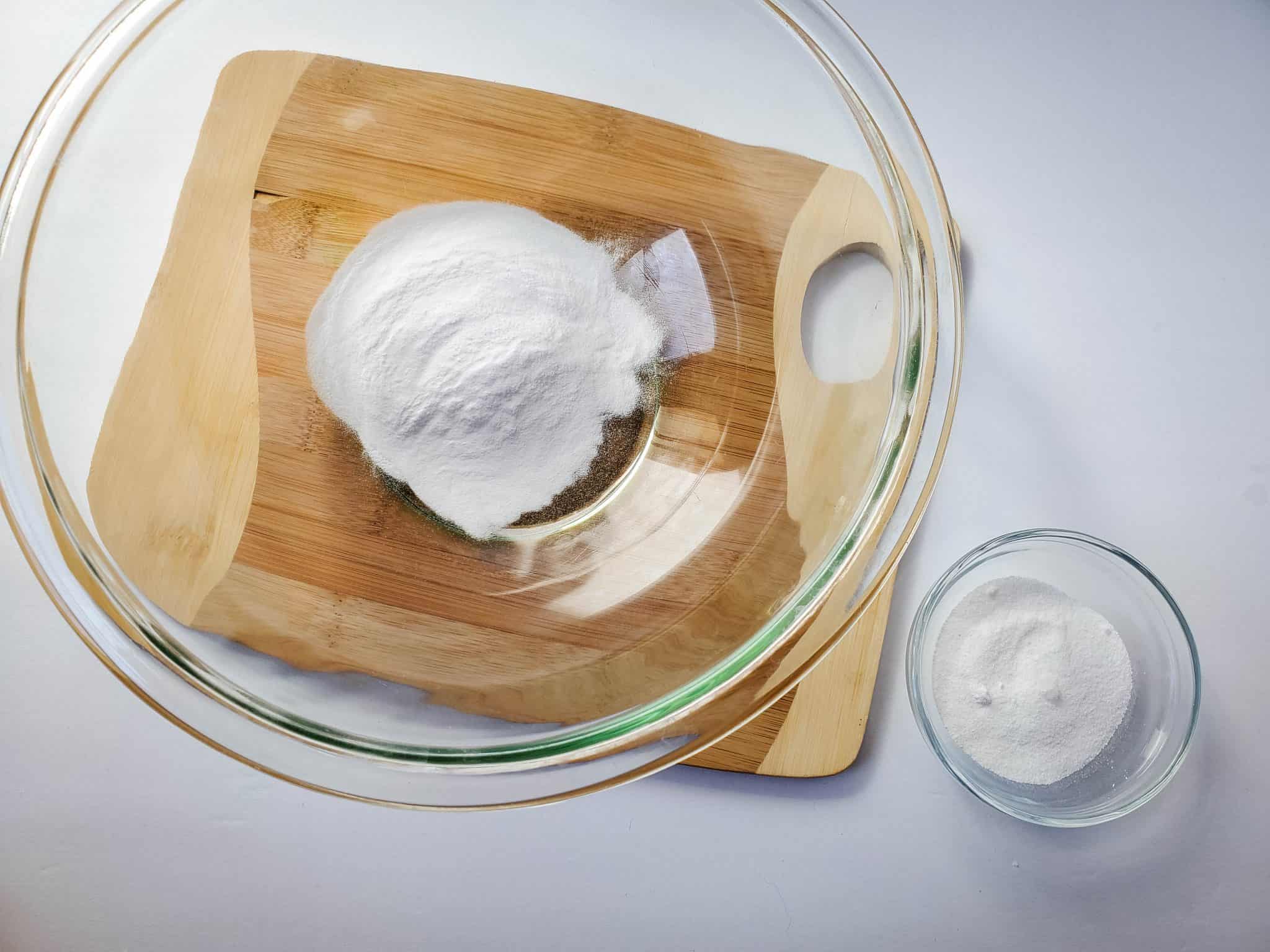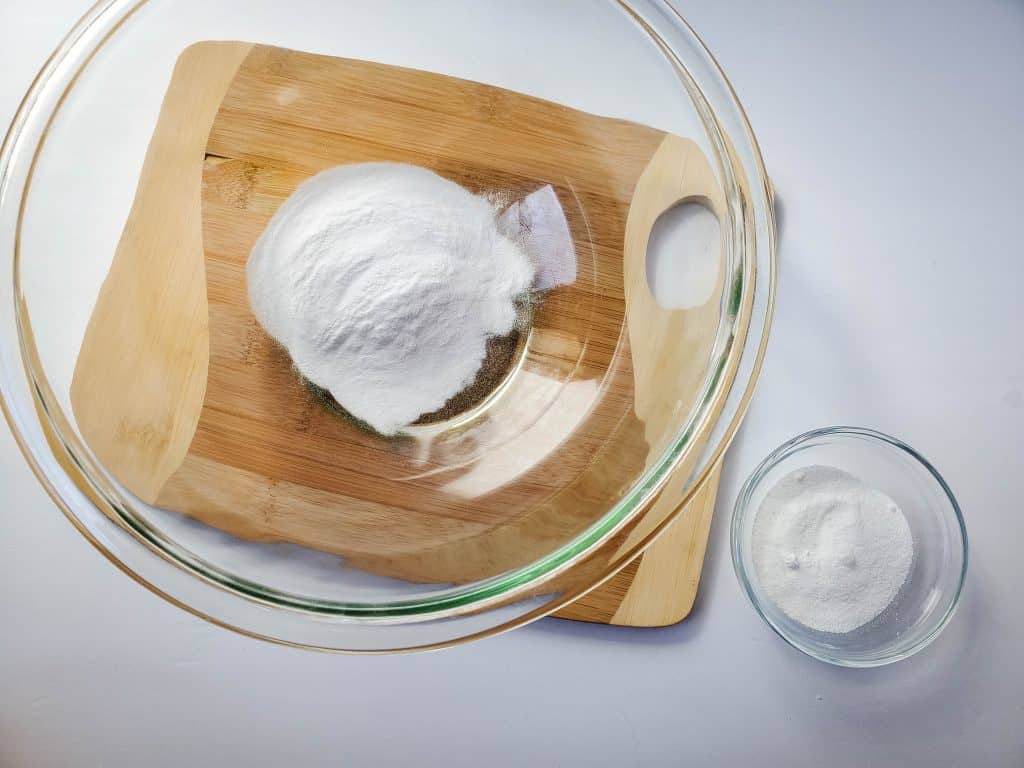 Combine dry ingredients (epsom salt, baking soda, citric acid, and corn starch) in a large bowl. Mix very well, using the whisk, until all ingredients are fully combined.
Add mica powder, stir well until color is blended.
Add liquid ingredients into a small jar, screw the lid on, and shake very well until combined.
Add the liquid mixture to the dry mixture very slowly, drop by drop, while whisking. If you do not do this slowly, or don't whisk while adding the liquid, you will activate the "fizz", and will have to start from scratch.

Once liquid has been added, whisk very well, until you have a mixture the texture of damp sand.

Stuff each half of the mold with mixture, secure the two halves, and twist slightly, dusting off any excess mixture.

Let set for about a day to allow the bath bombs to harden.

To remove from mold, twist slightly.
More DIY beauty recipes