How To Make Tie-Dye Shirts With Markers
When my daughter showed me how to make tie-dye shirts with markers in just minutes, I was in awe of how easy this DIY is! This is the perfect activity for a rainy day, a birthday party or anytime you want to have fun with your kids. Plus, tie-dye is so on trend!
It's really cool to see how the colors start bleeding into the fabric and making different shapes after using the secret ingredient: rubbing alcohol.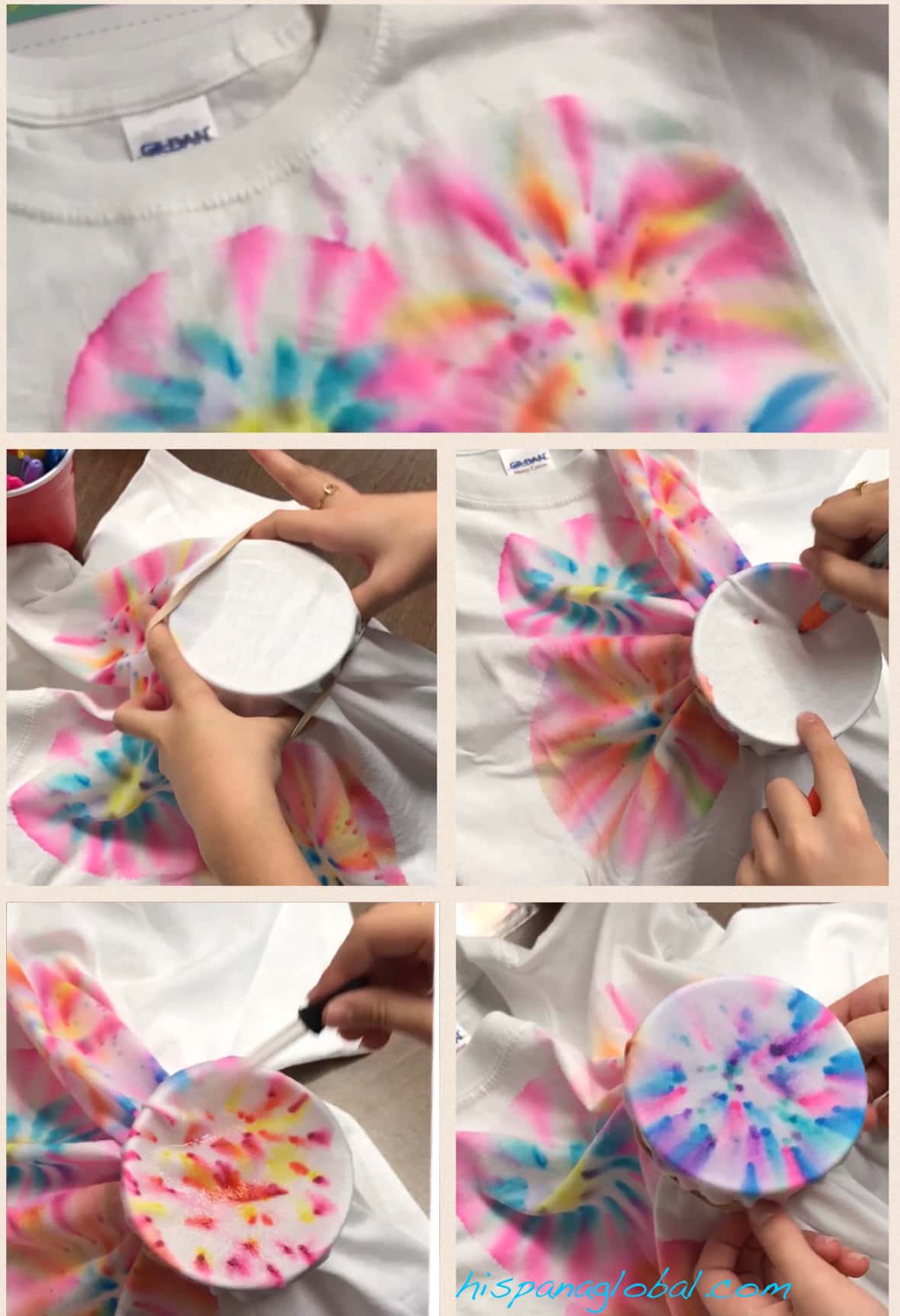 How to make tie-dye t-shirts with markers
Check out this video which shows what you need to do to get this tie-dye effect simply using Sharpies or permanent markers and rubbing alcohol. You will need a plastic cup, a white t-shirt, and a rubber band as well. If you have a dropper, use it, because it allows you to apply the alcohol precisely over the colored dots.
You will need:
A white t-shirt, shirt or t-shirt
Permanent markers (we used Sharpies)
Alcohol
Plastic cup
Elastic
Instructions:
Put a plastic cup under the shirt and secure it with an elastic.
Paint colored dots with the permanent markers.
Apply alcohol over the dots using a dropper.
You will see the colors begin to bleed. That is the goal!
Release the elastic and then move the plastic cup to another section of the shirt.
Repeat the process until you are happy with the design.
Finally, set the colors by putting the t-shirt in the dryer.
Thanks for watching my video! Please like and subscribe so I can keep making more 🙂
Check out the Hispana Global YouTube channel for more fun ideas!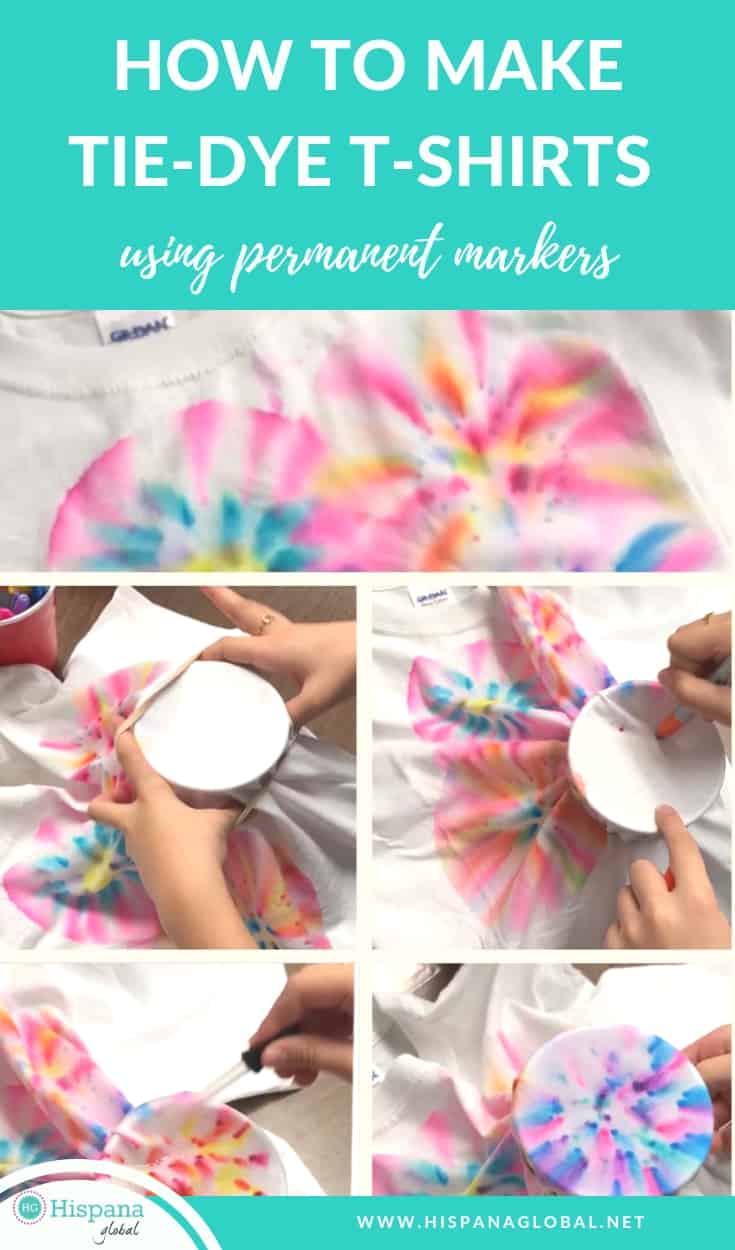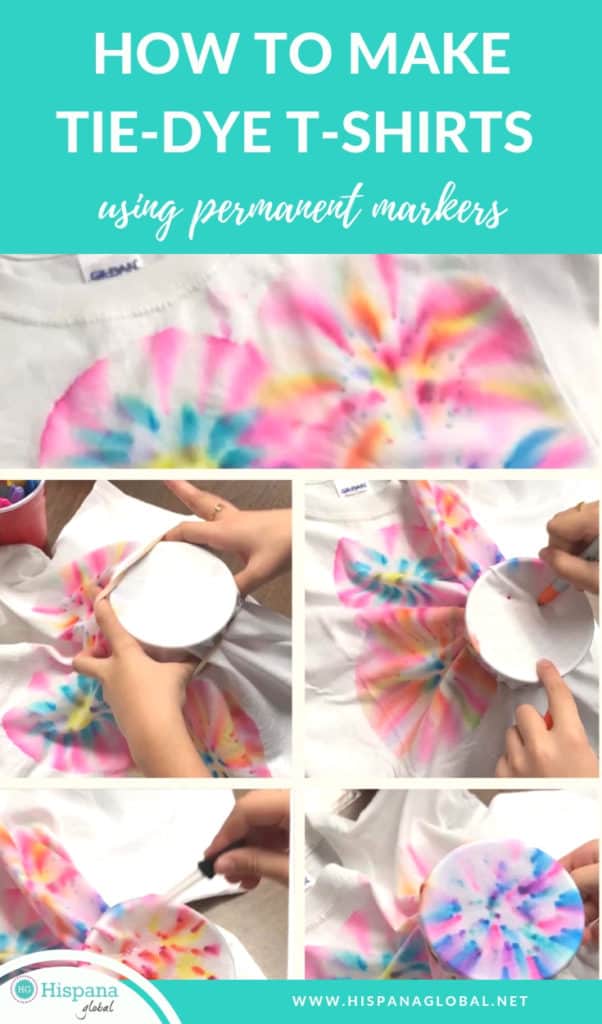 More activities for kids