DIY Toilet Paper Roll Pumpkins
I am a big fan of toilet paper roll crafts and whenever a holiday is on the horizon, I try to come up with a new-to-me DIY craft to make out of them. Well, you know what's just around the corner? Thanksgiving! I've already made toilet paper roll turkeys so this year I thought it was time to make toilet paper roll pumpkins.
The idea was inspired because a friend sent me a link to a craft that had pumpkins made out of spray-painted mason jar lids. Although I love the results there is NO WAY I am going to give up all my mason jar lids for a craft, because how will I cover my mason jars later? So I needed a bunch of circular-shaped something  to make the same kind of pumpkins… and guess what is circular-shaped? Empty toilet paper rolls!
Here's how to make them in case you are interested. Keep in mind they are adorable as mantle decorations or as part of your holiday tablescape. Plus I'm guessing you use toilet paper at your home so it won't be too hard to collect the cardboard rolls you need. You can also use the rolls from paper towels, too.
ALSO READ: 3 Tips to Make Your Messy House Look Clean
DIY Toilet Roll Pumpkin Craft
Supplies:
Empty toilet paper rolls (make sure you've removed any traces of paper still stuck on the rolls)
Scissors
Twine (I didn't have any twine so I used dental floss so I wouldn't have to go buy anything)
Cinnamon sticks or twigs ( I found twigs at the park that I used as "stems" for the pumpkins)
Spray paint in the color of your choice (optional)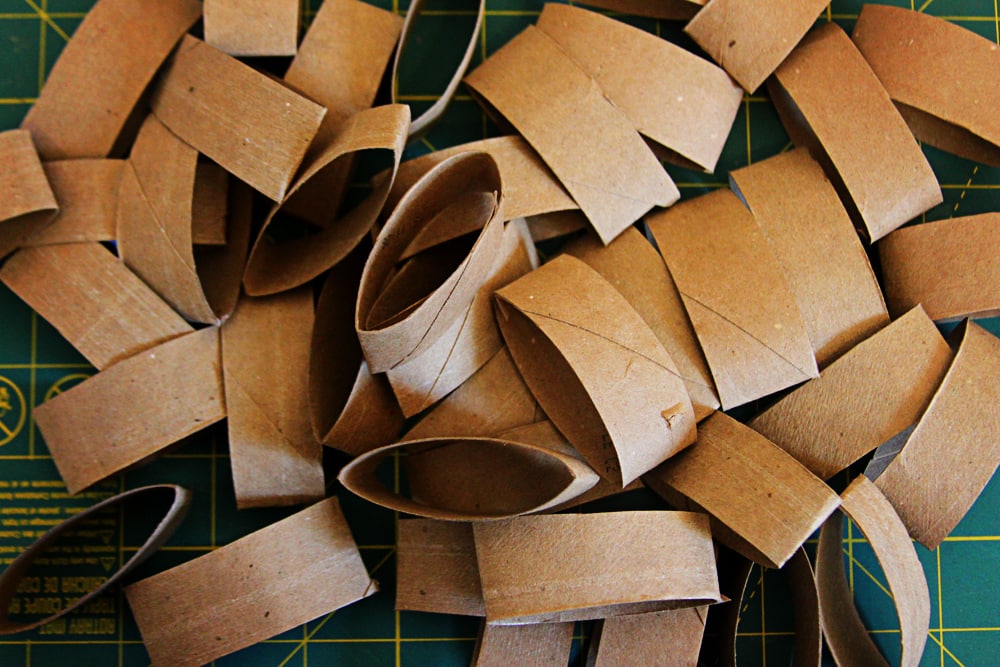 Directions:
You are going to start off by flattening your rolls and cutting rings out of them. I basically got about eight rings out of each roll by cutting a roll in half, then cutting that half in half and so on and so forth.
Once you have a bunch of rings, run your twine (or dental floss…hee hee) through a bunch of rings, pull together tightly and tie a knot.
At this point you could stick your twig or cinnamon stick in the middle and call it a pumpkin or if you like you could spray paint your little pumpkins in a well ventilated area (following the instructions on your spray paint). Once they paint dries, you stick your twig or cinnamon stick in the center and TADA!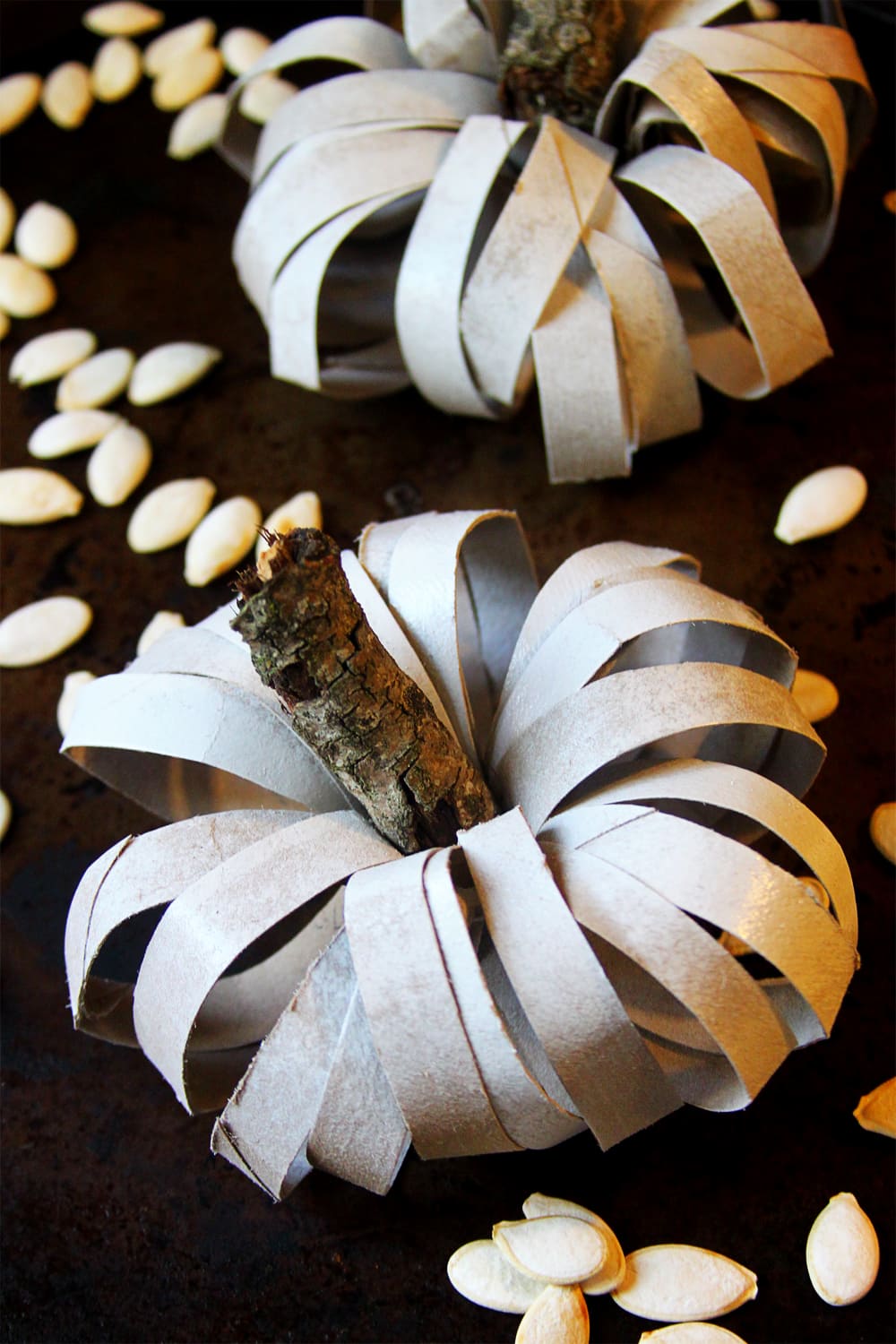 What crafts have you made lately?