Make Your Own Orange Exfoliating Lip Scrub In Just 3 Steps
If you want soft lips, an exfoliating lip scrub can be your best ally. You can even make your own in just three easy steps.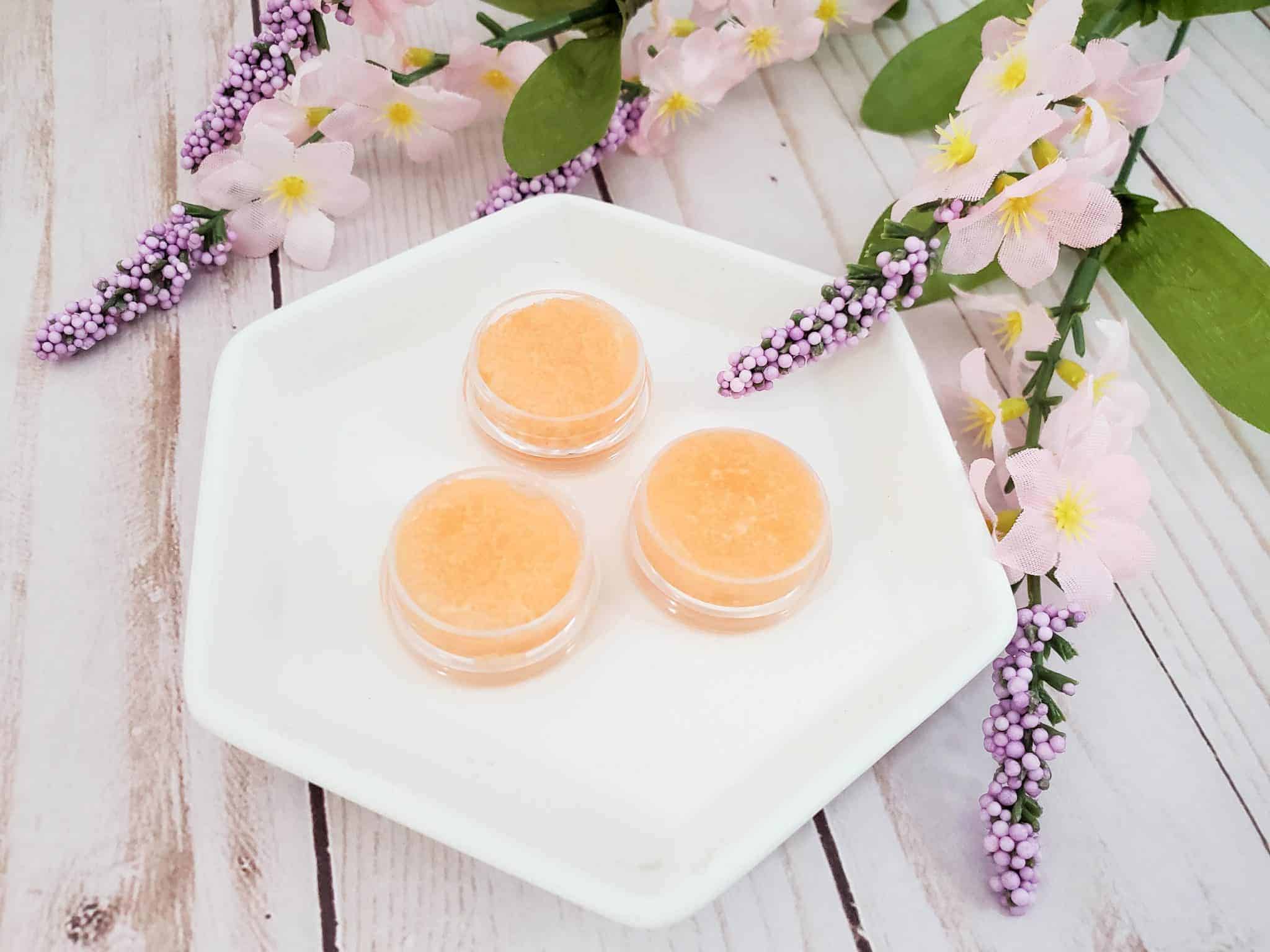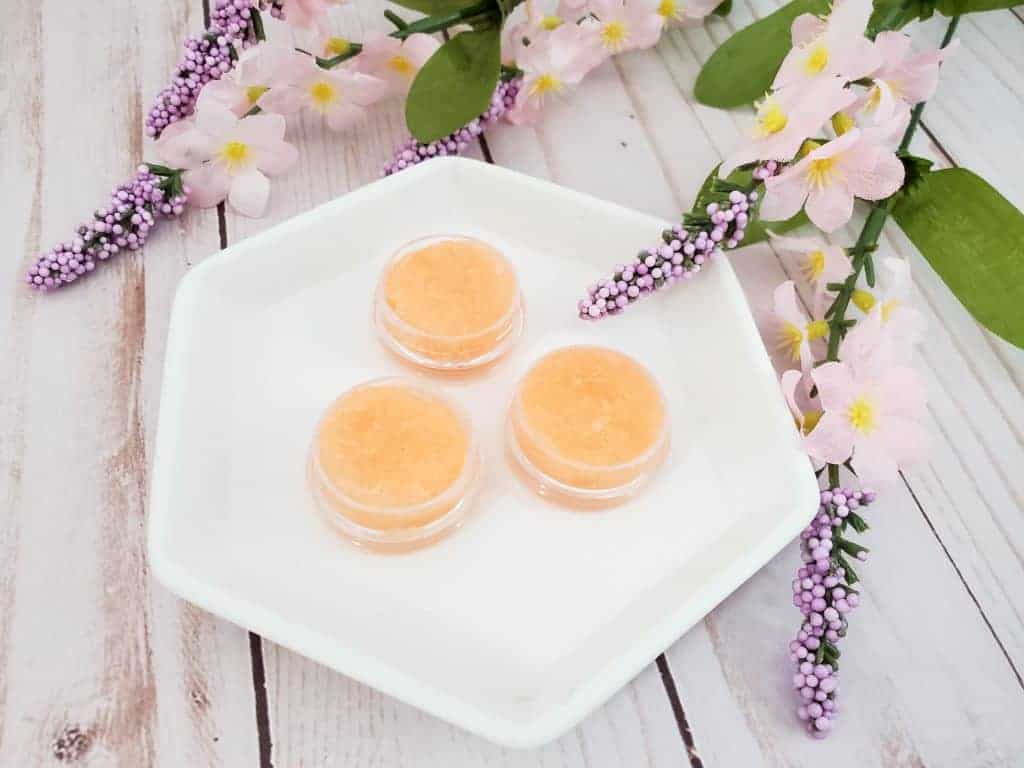 This lip scrub recipe is super simple and also includes great natural ingredients. Honey has antibacterial, anti-fungal, antioxidant, and hydrating properties, while coconut oil is a great moisturizer. Combined with the sugar, all three make a great exfoliator that gets rid of dead skin cells and any flakiness you might have.
This irresistible orange exfoliating lip scrub smells so good that you might want to reach for it too often. Don't, because there is such a thing as over exfoliating. The best way to use your lip scrub is to apply on your lips, leave for 3-5 minutes and then gently massage to loosen all the dead skin. Then rinse with water or wipe away with a damp washcloth and finish with a generous layer of lip balm.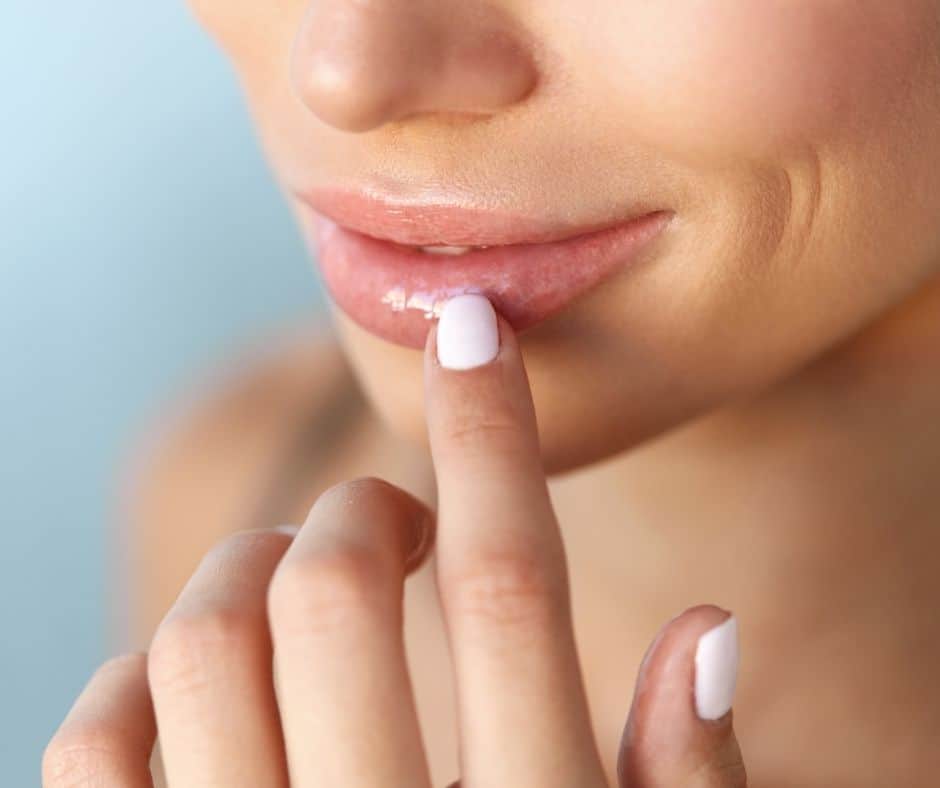 How often should I use a lip scrub?
It should not be used more than once every two to three days to avoid over-drying your lips. And most importantly, ALWAYS follow exfoliation with hydration. This means you should always apply a good lip balm or ointment after the scrub so your lips stay soft.
How to make your own orange exfoliating lip scrub
Makes 6 (3 gram) jars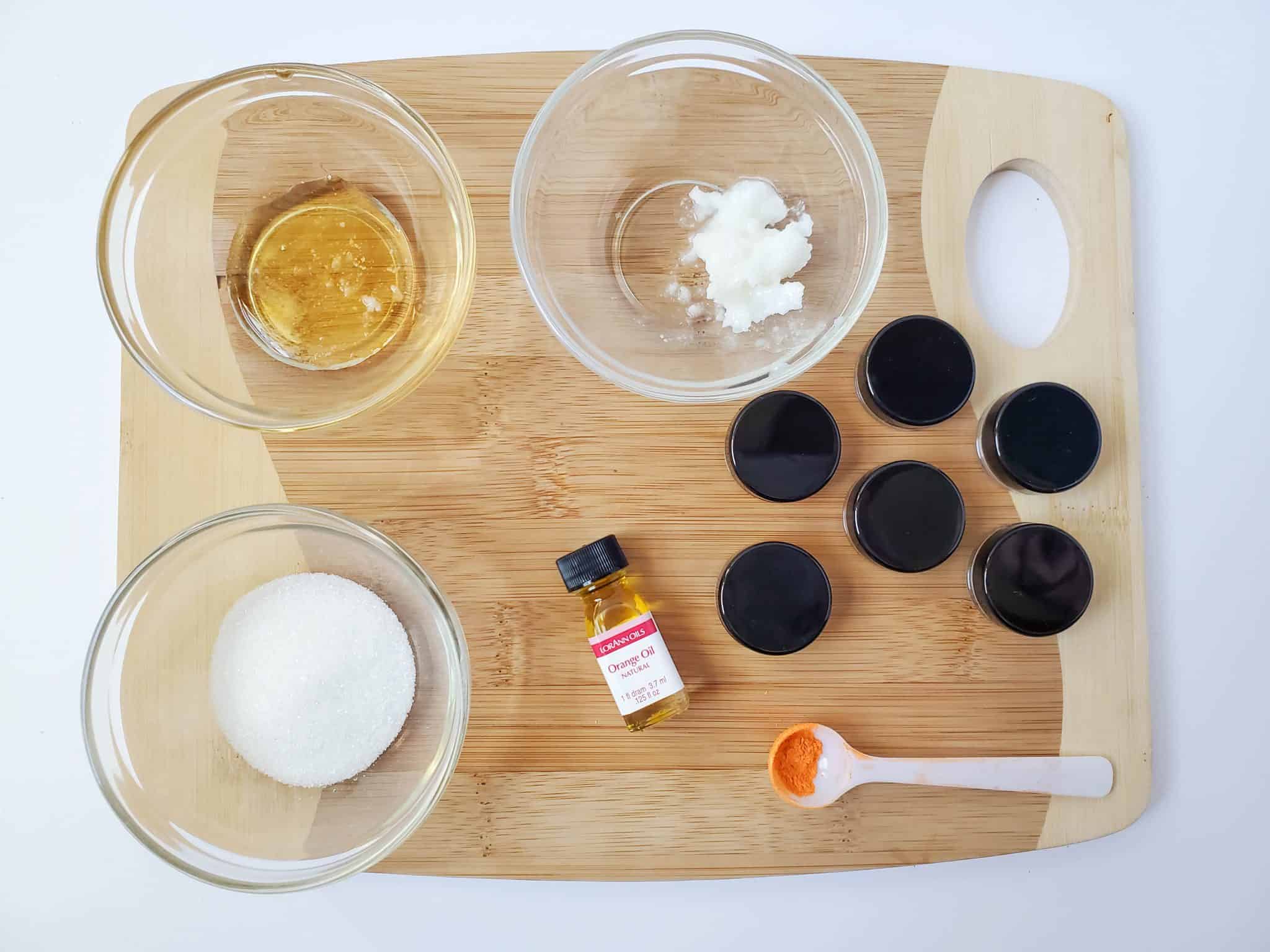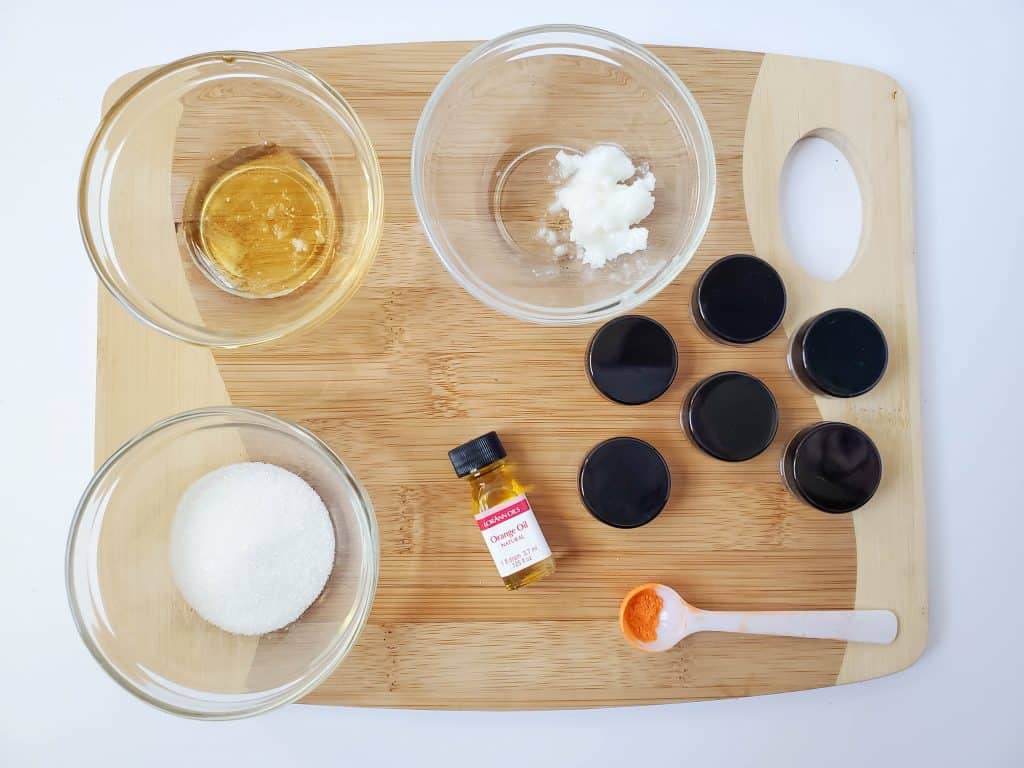 Ingredients: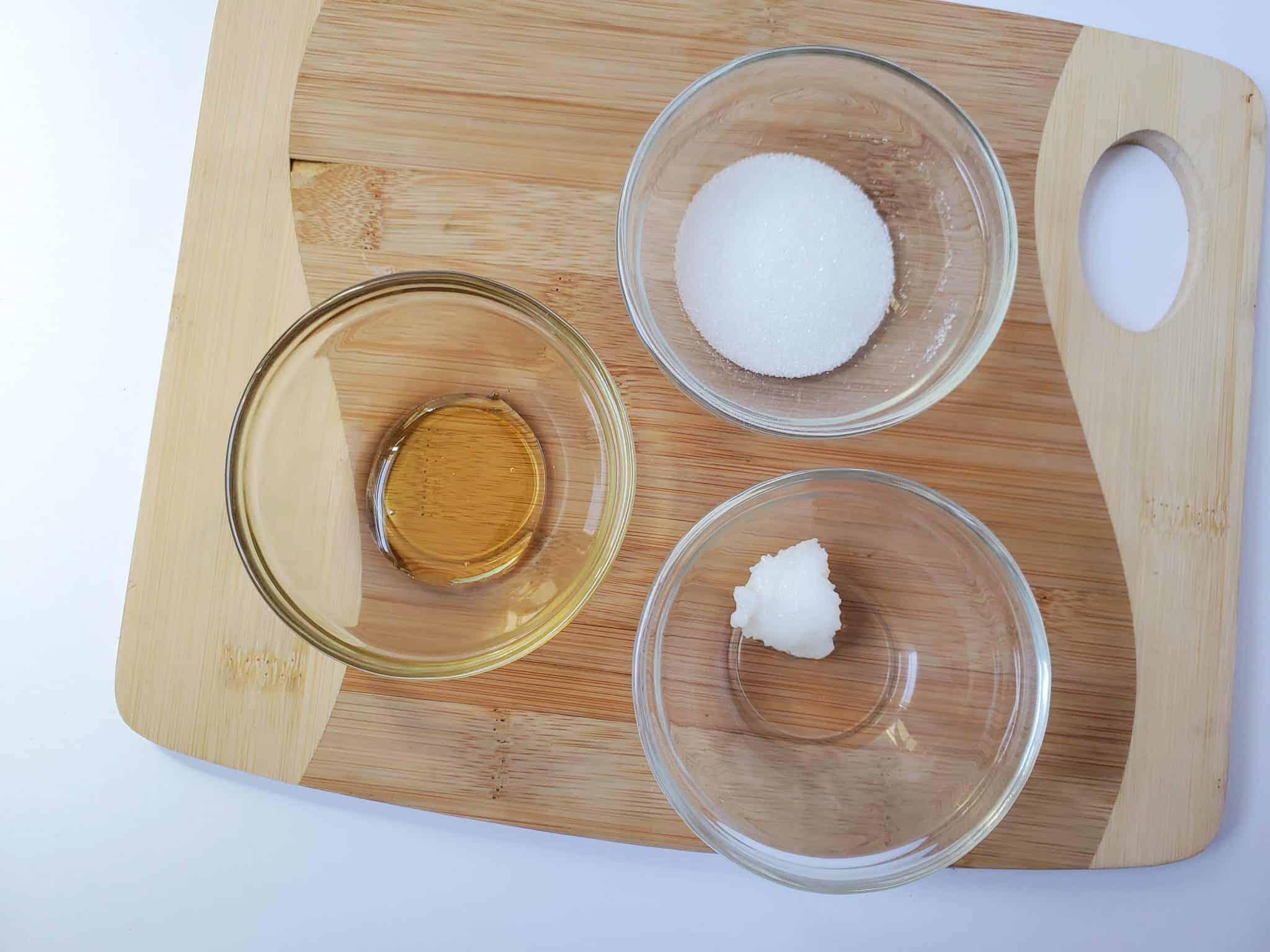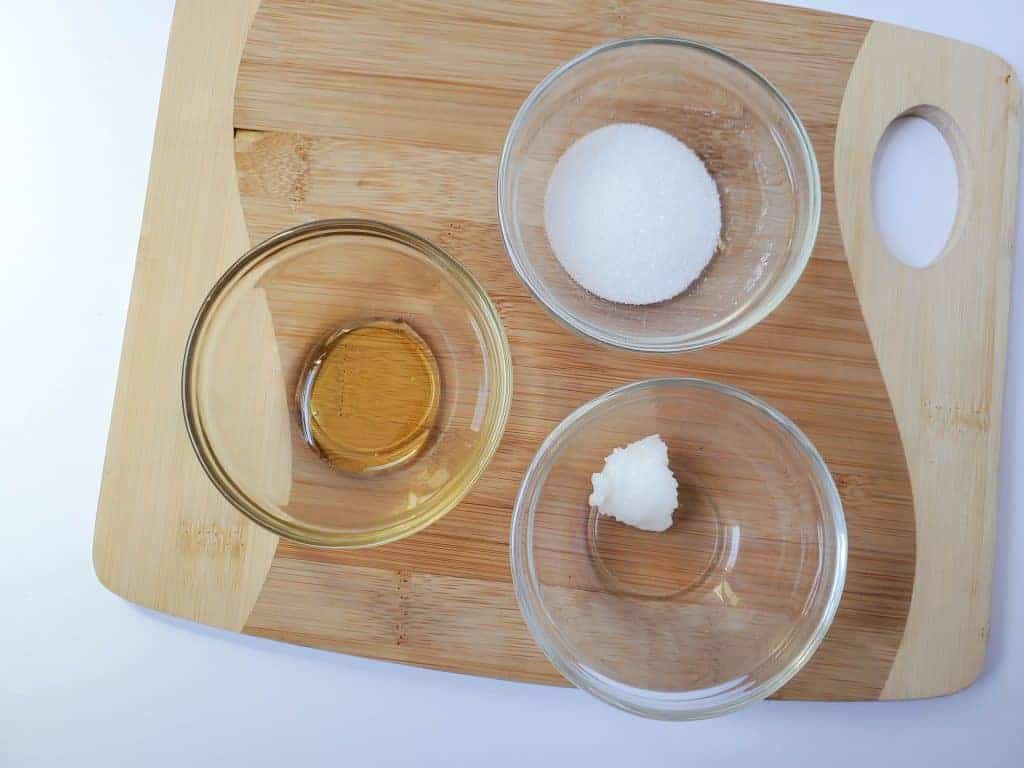 Directions:
Add all ingredients to a bowl.

Stir well.

Add to jars, and screw on lid.
These delicious orange lip sugar scrubs make great gifts. You can package them in small cellophane or paper bags and tie a pretty ribbon to surprise and delight your friends and family.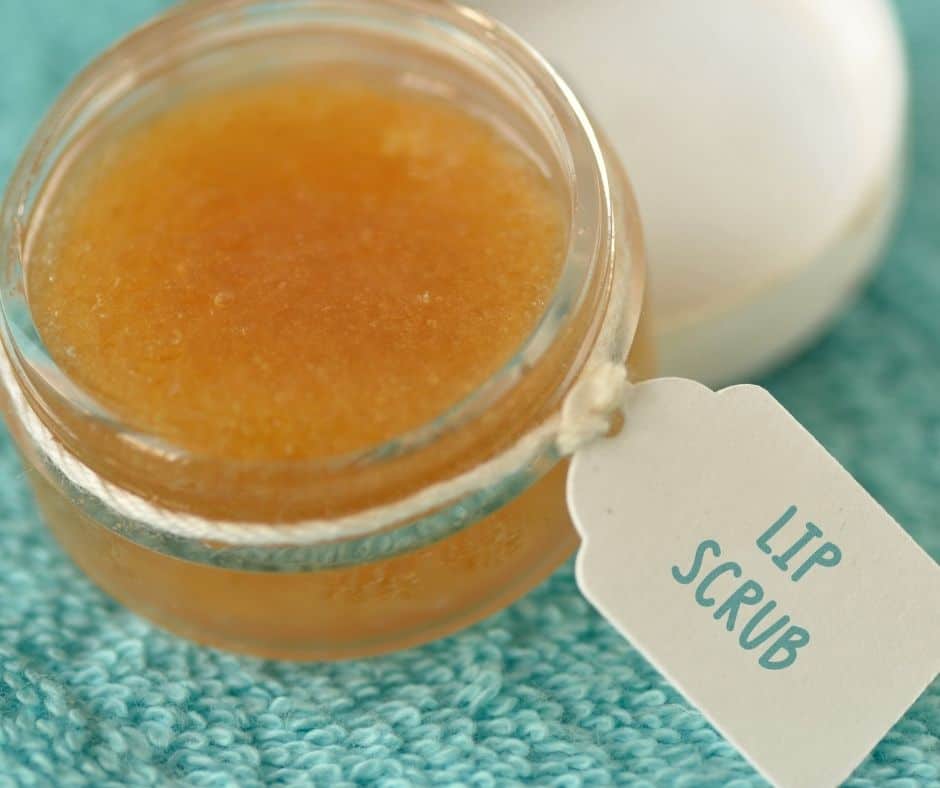 This is also a great activity for kids so they can make a homemade gift for Mother's Day.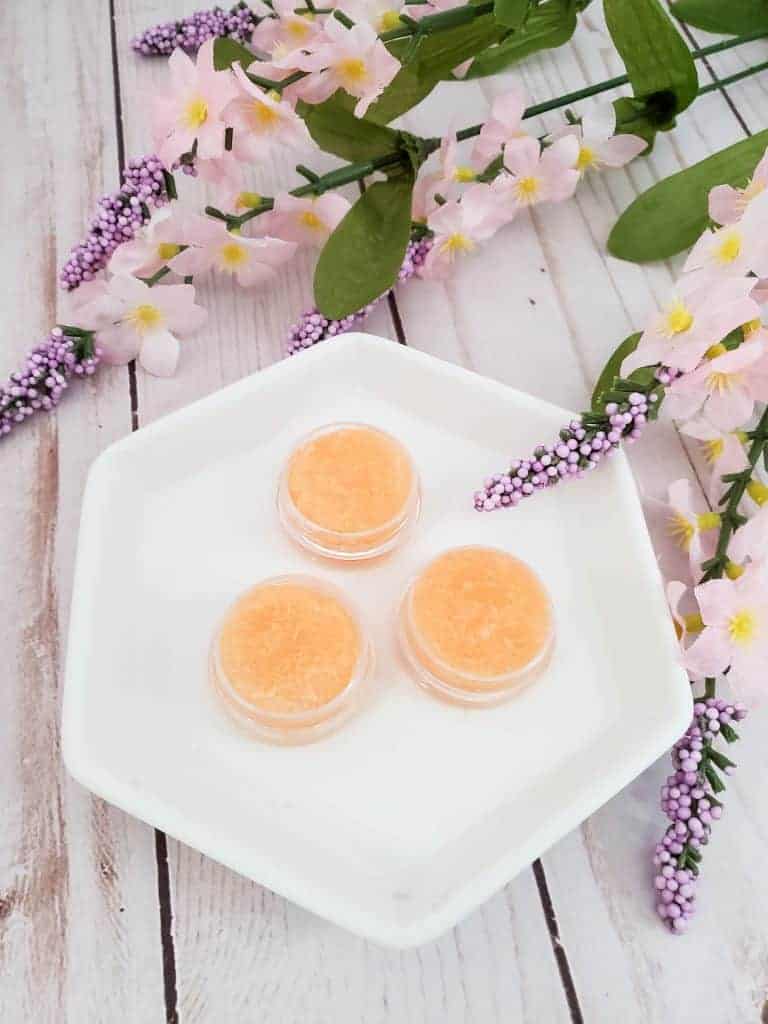 How long does homemade lip scrub last?
If you keep your homemade lip exfoliator in the refrigerator, it will last at least two to three weeks. Since this sugar scrub recipe does not have any preservatives, I would not recommend using it after four weeks.
More homemade beauty products