Star Wars: Rise of the Resistance ride review, video and tips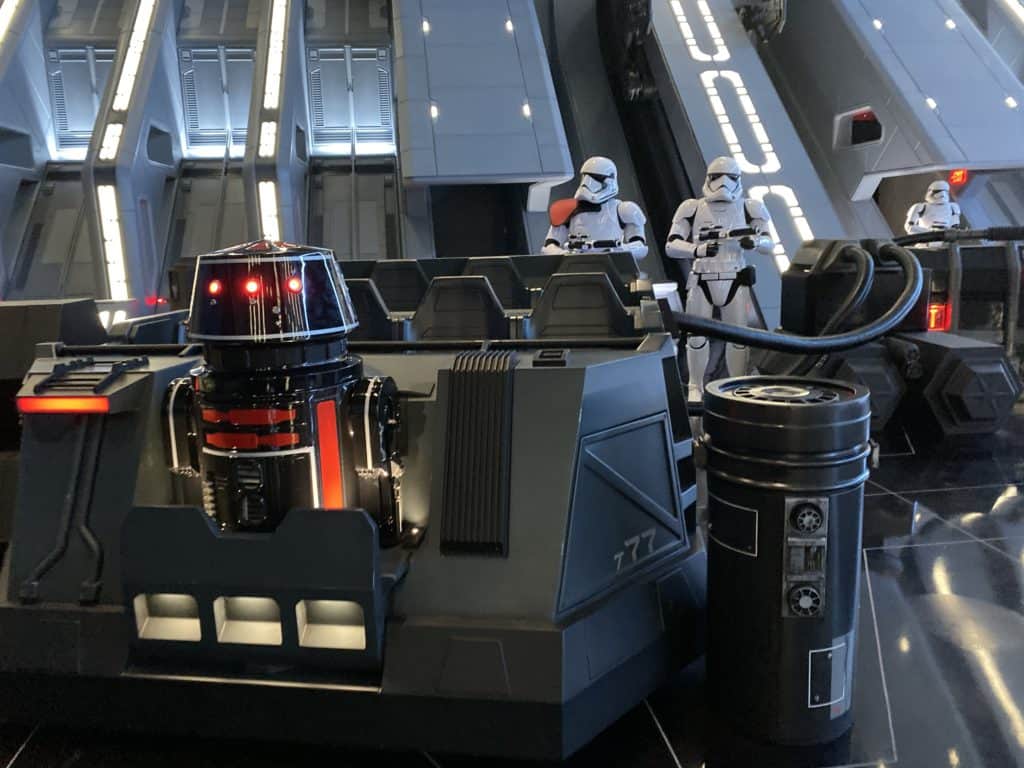 Star Wars and Disney fans are in a for a treat with the new Rise of the Resistance ride at Walt Disney World Resort. Not only is it the most technologically advanced attraction ever, but it offers a completely immersive experience full of thrills and surprises.
It's the most popular ride at Disney's Hollywood Studios new area called Galaxy's Edge, so for now a virtual queue or line has been implemented. To join a boarding group, you need to download the free My Disney Experience app AND be inside the park already. Please keep in mind that the ride in itself is not included in Extra Magic Hours for guests on property, but entering the park first thing in the morning allows you to access the boarding group or virtual line.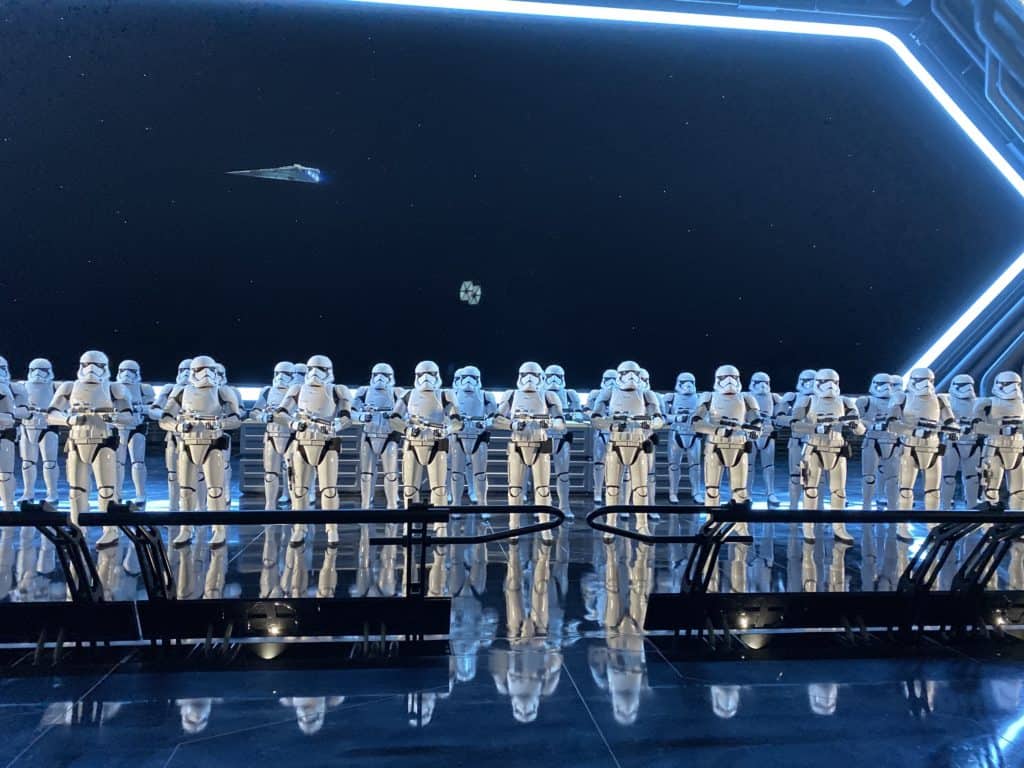 Do you need to be a Star Wars fan to enjoy Rise of the Resistance? Not at all. The ride is cleverly set up so you can enjoy every single minute of it even if you haven't seen any Star Wars movies. However, I do recommend watching the newest movies in the saga so you can recognize a few of the stars and characters that make an appearance during the ride and the queue.
Rise of the Resistance ride review (with spoilers!)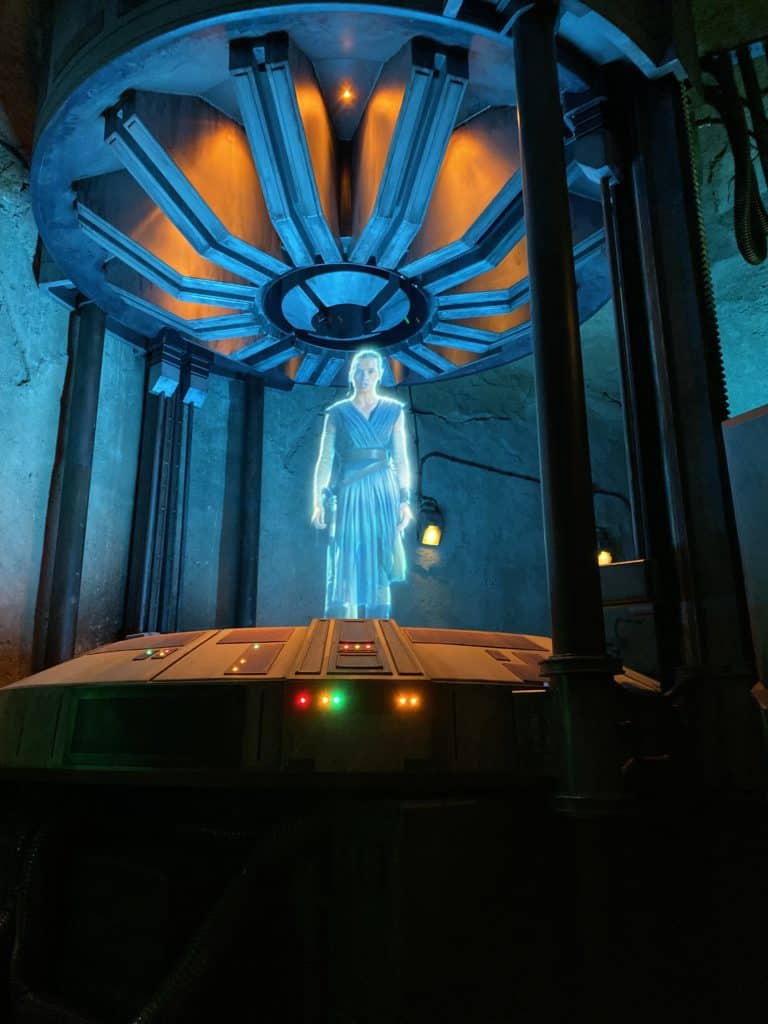 What I loved the most about Rise of the Resistance was feeling as if I was living out my own Star Wars story. I know that was one of the main objectives of the Disney Imagineering team when they started working on Galaxy's Edge.
I met Scott Trowbridge at Star Wars Celebration in Chicago earlier this year, and he was very clear that his team worked very hard to stay true to the Star Wars universe and storytelling. They also wanted to allow park guests to live out their own adventures and stories with the different experiences at Galaxy's Edge. Rise of the Resistance adds the most interactive and thrilling element of this project, that required 5 years of work, developing new technology, and millions of lines of coding.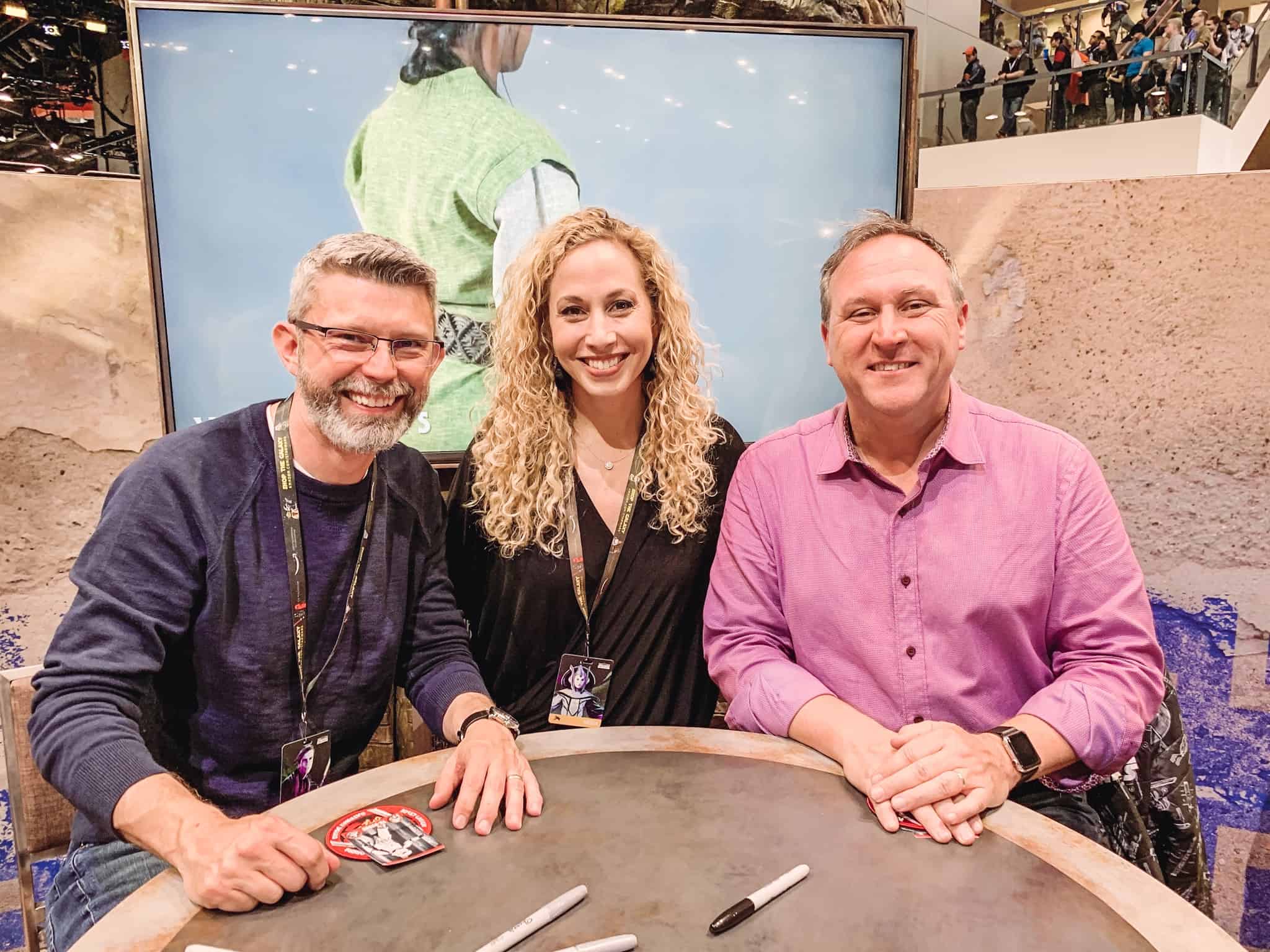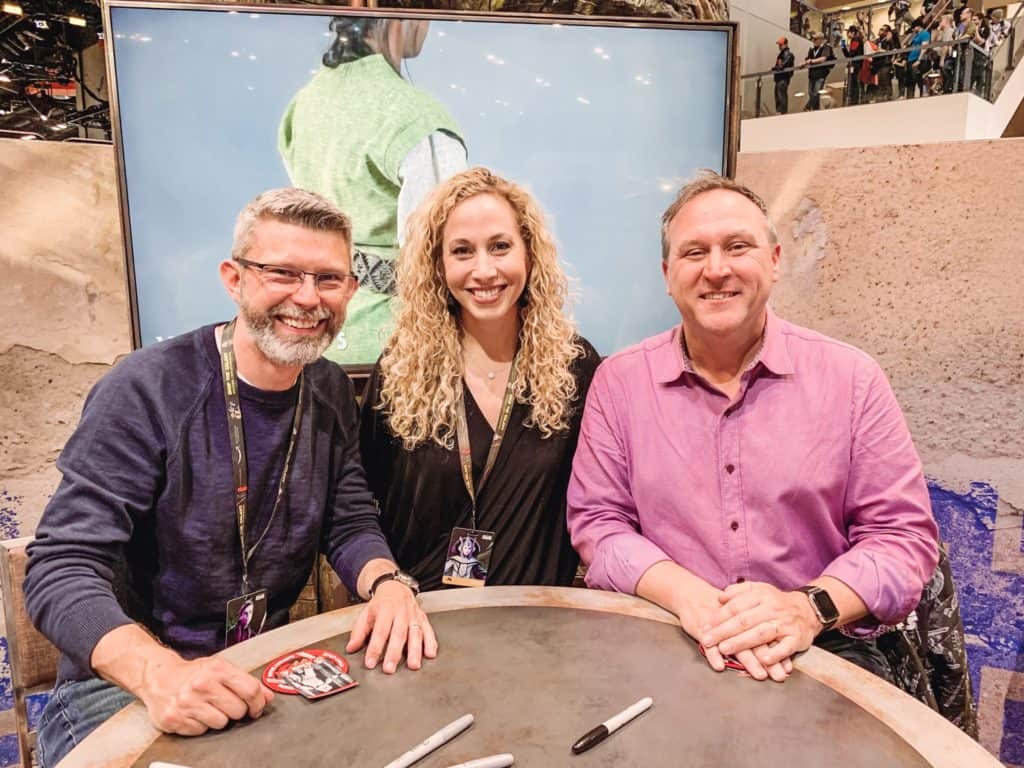 As part of the media event, I did gain advance access to the Rise of the Resistance so I was able to do the first part of the ride very quickly. Here is my reaction video so you can get a sneak peek at the ride itself, but skip it if you prefer to be surprised.

Notice that I mention there are several parts to this ride. It felt as if the Rise of the Resistance is three rides in one, because it seamlessly combines different elements that feed into the storyline. It's really structured in three acts, with surprises and delights at every turn.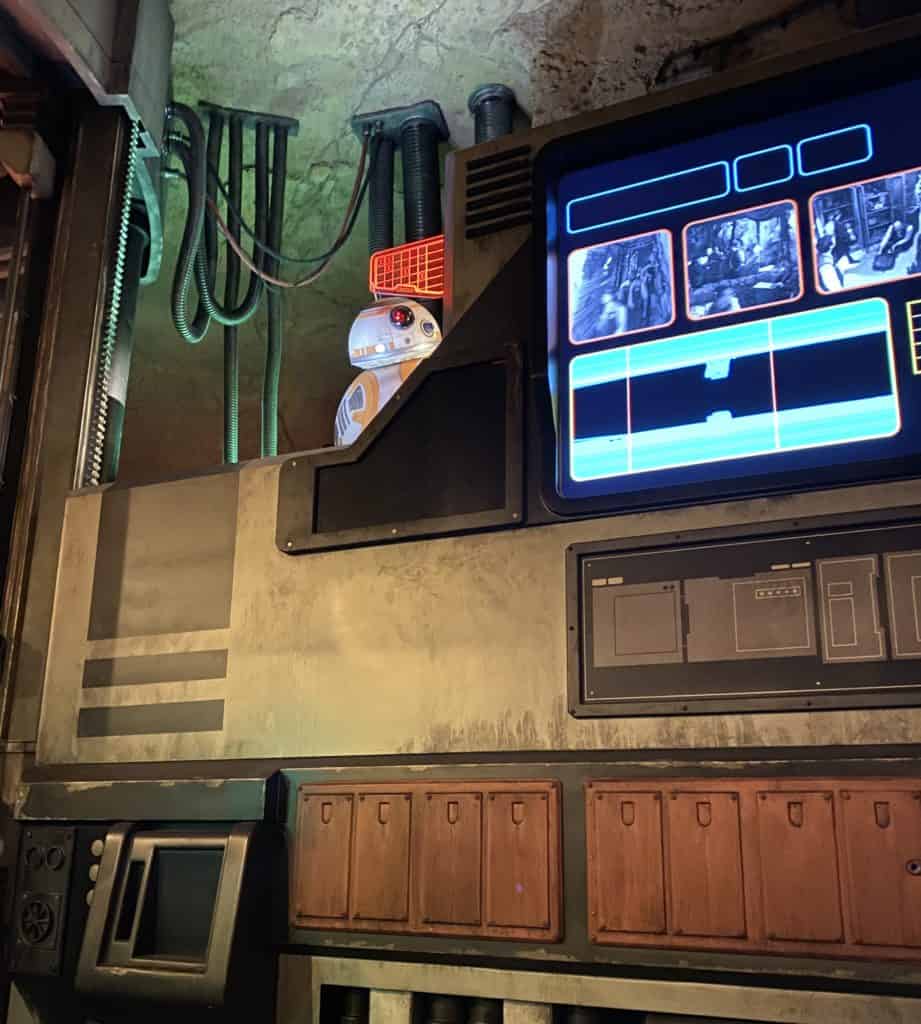 The first part sets the stage for your mission. Beloved characters from the newest Star Wars movies make an appearance, whether as animatronics, holograms or on video. You then begin your journey and load a Resistance cargo ship (in a motion simulator) that travels through space. However, the First Order intercepts you.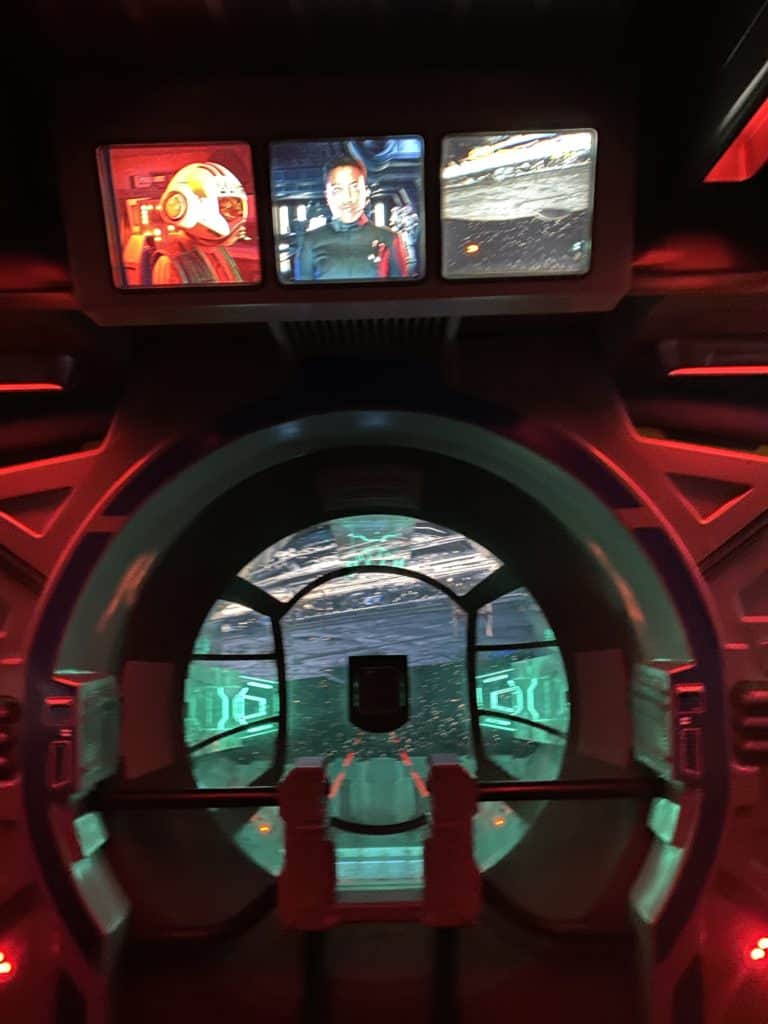 Once you are captured, have your camera ready because you will feel as if you have been captured by Stormtroopers. I'm still in awe of the scale of that scene in the queue. Because technically you are still waiting for the ride!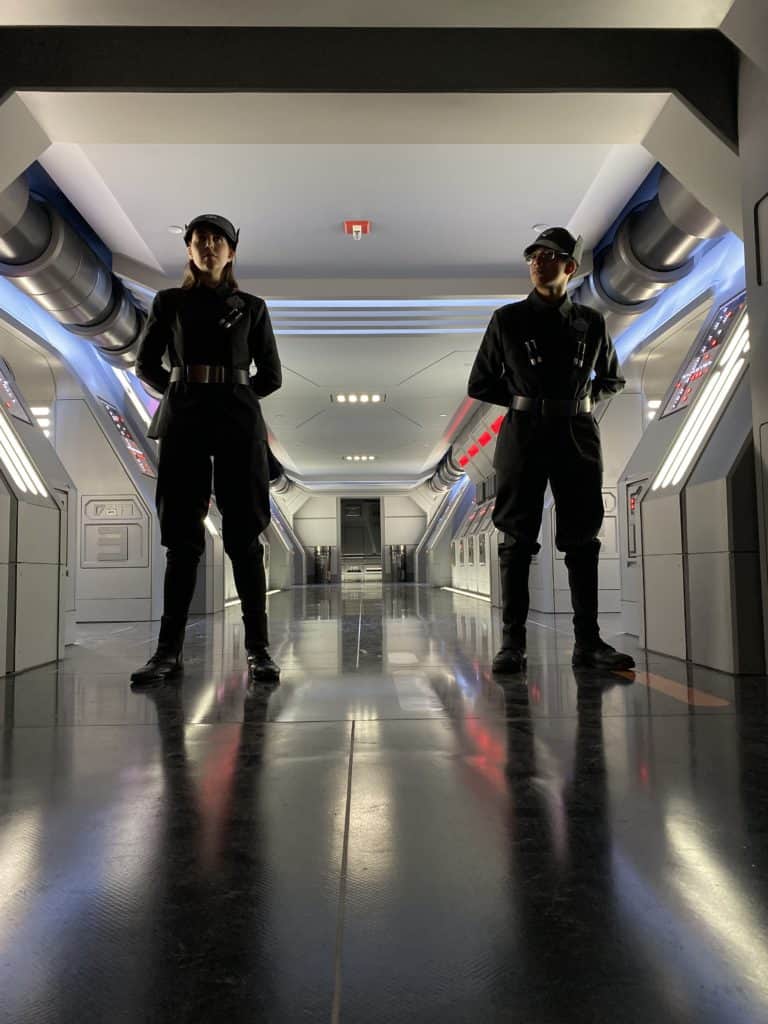 Now comes the moment in which you, along with fifteen others, are moved to an interrogation cell. But don't worry! The Resistance has not forgotten you.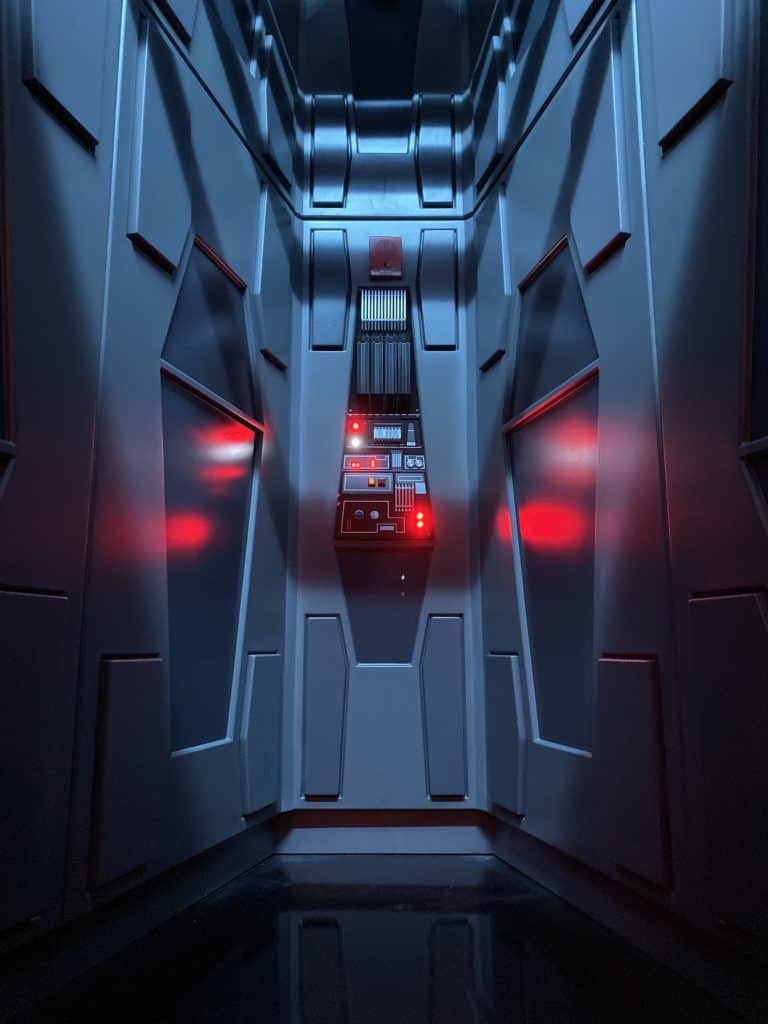 The final part of your adventure now begins in a trackless vehicle that takes you for a wild ride as you try to evade Kylo Ren.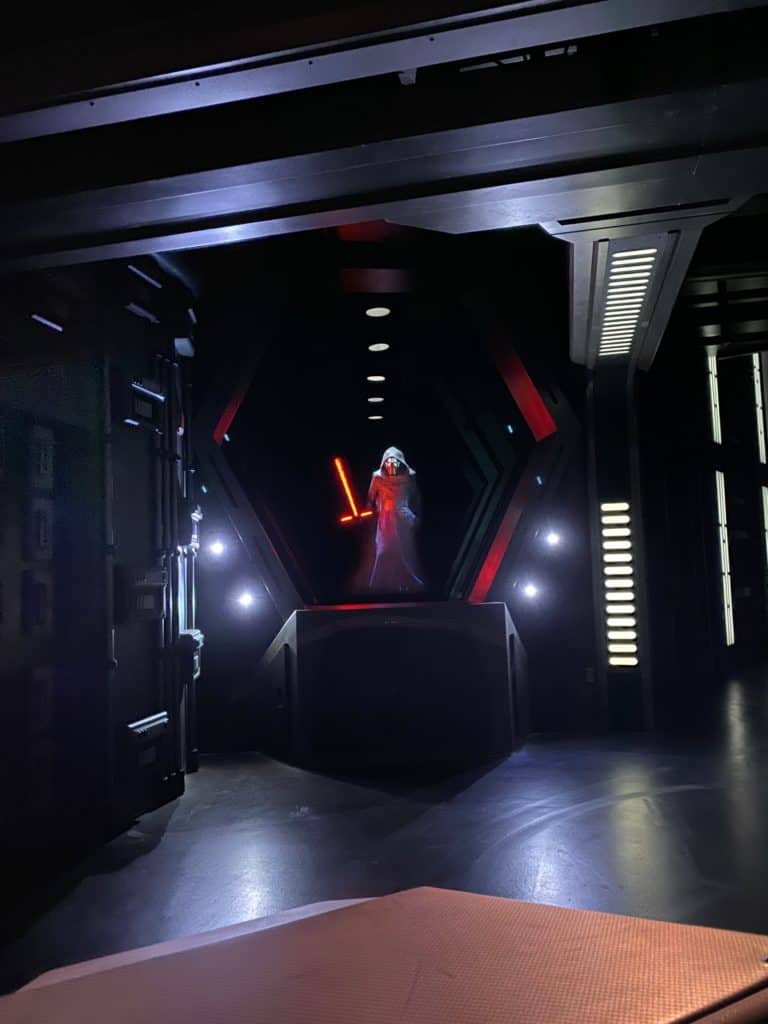 John Williams' famous score sets the backdrop for your escape, which only adds to the feeling that you are a part of the films. The dozens of animatronics (65 total!) and scenes only add to the experience. There are elevators and droids and non-stop action. There is also a mild drop but nothing too scary, so it really can be considered a ride for the entire family, as long as your child is over 40 inches (102 cms) tall.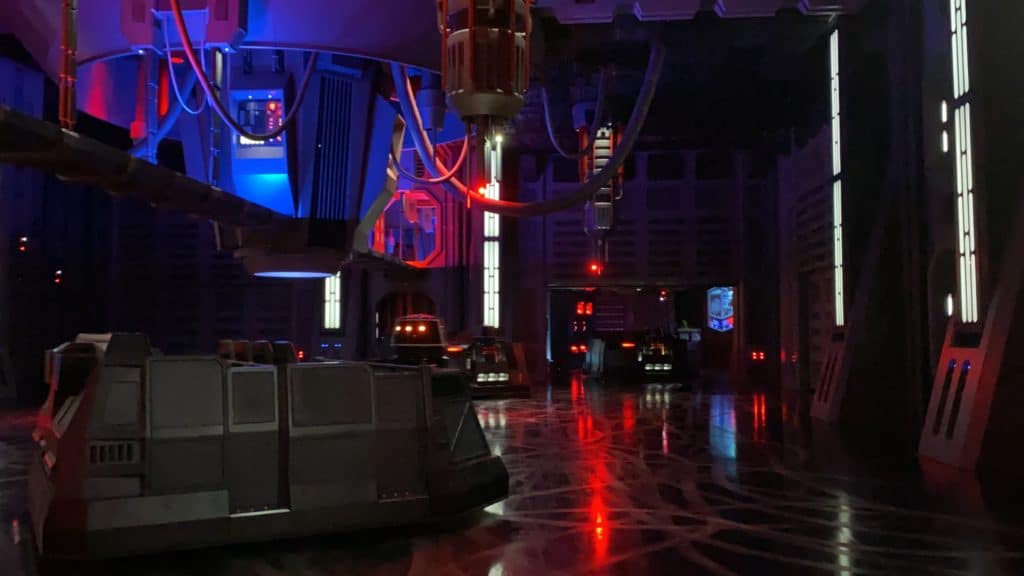 Aside from how immersive this ride is, I loved that it is truly an experience that lasts close to 20 minutes. You also don't need 3D glasses, which I generally dislike. Rise of the Resistance is my new favorite ride.
It's remarkable how Disney Imagineers came up with a way to make the queue feel part of the ride. For me, that is truly a game-changer.
Is Rise of the Resistance too intense?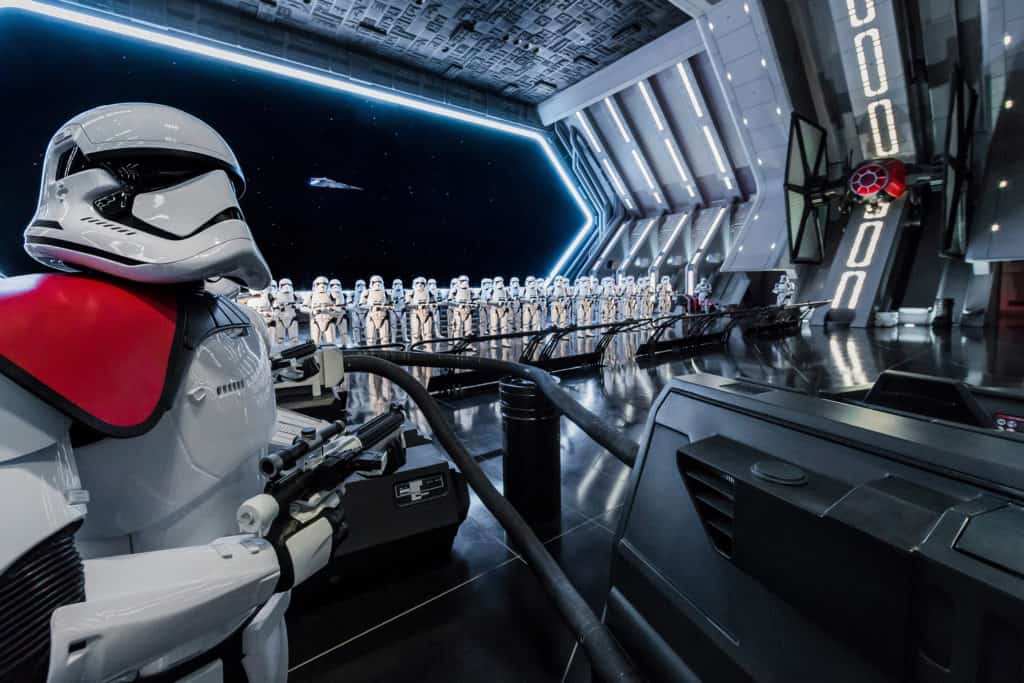 This ride is not for those who cannot handle sensory overload well. It is not scary per se, but there is so much going on between special effects, music, and moving from one place to another, that you should take that into consideration. There are also dramatic moments acted out by the First Order that can seem too real for the younger ones.
For most children who meet the height requirement, the Rise of the Resistance should be fine. Just make sure to reassure your child that you will be fine even as you step into the interrogation cell. Will teens get bored? No! The ride provides enough thrills so teens will be delighted.
What about motion sickness? Even though I do get motion sickness from time to time at other rides, I thoroughly enjoyed the Rise of the Resistance with no discomfort. I totally recommend it!
Does Rise of the Resistance have FastPass?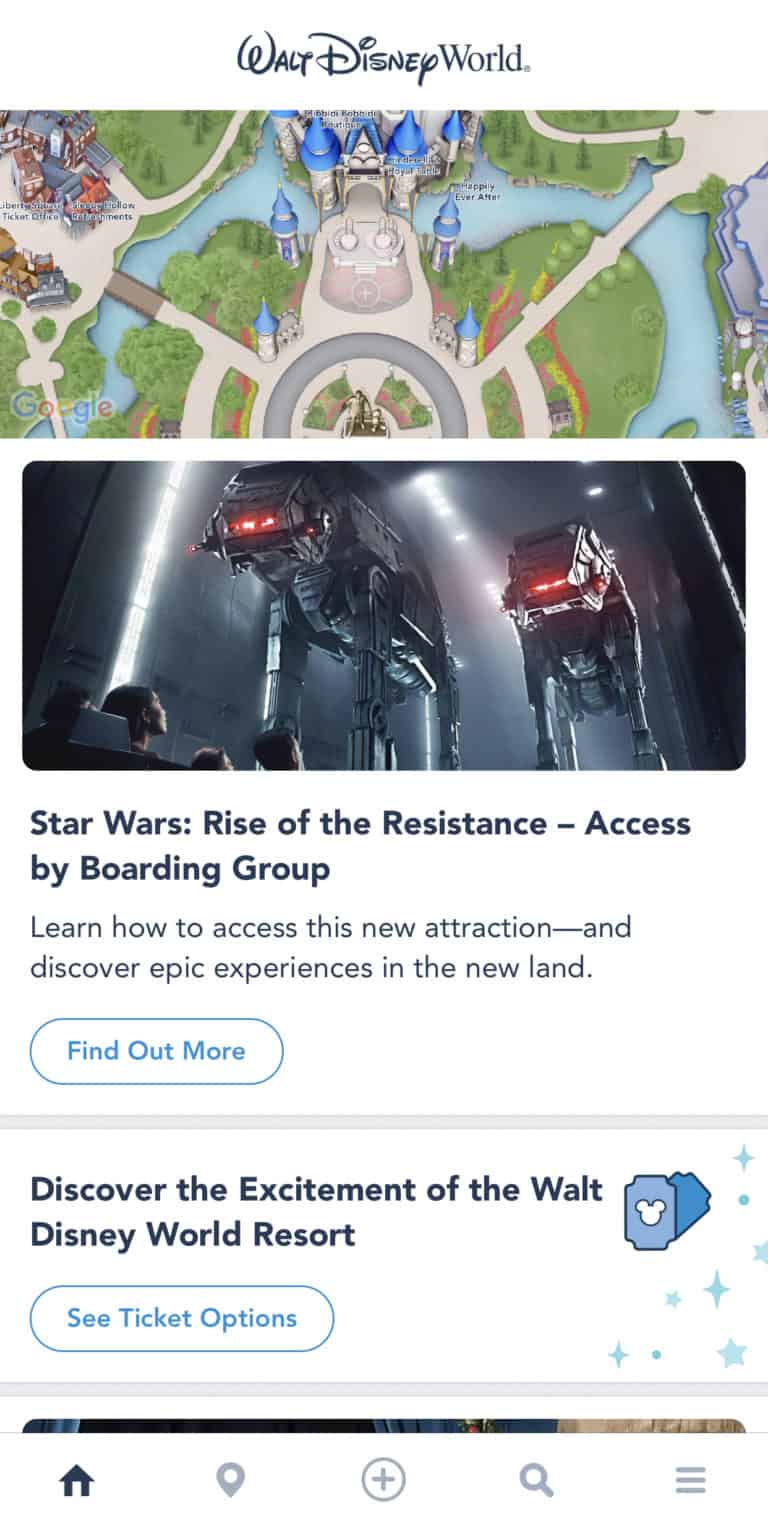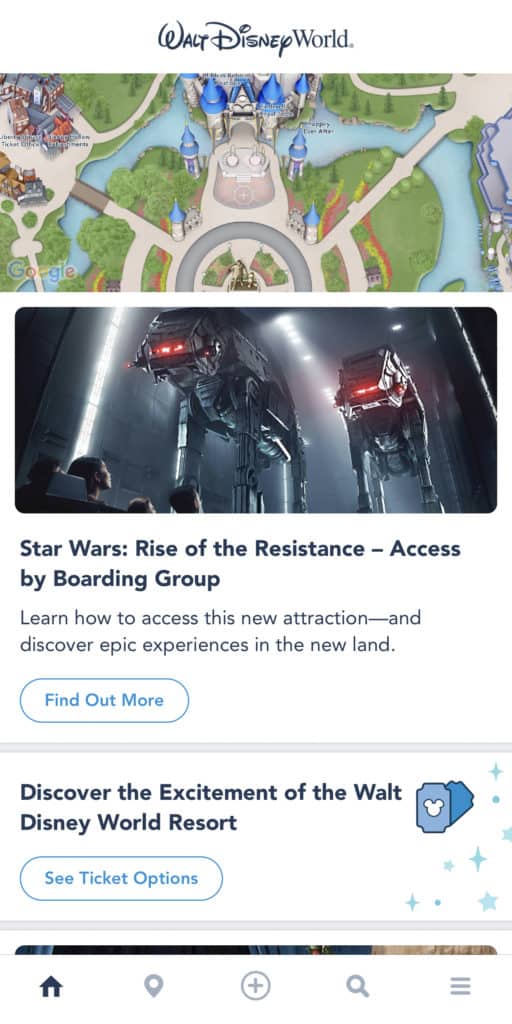 Currently this ride does not offer FastPass. However, once you enter Disney's Hollywood Studios you can join a boarding group through the free My Disney Experience app. If you stay on property, make sure to take advantage of extra magic hours to gain early entry to the park. Plan on being at the park's entrance before the official opening time so you can access the app, and be one of the first to go to Galaxy's Edge that day. Remember that you can also ride the Millennium Falcon at Smugglers Run, try Blue and Green Milk, build a custom droid or even craft your own lightsaber while exploring the Star Wars: Galaxy's Edge.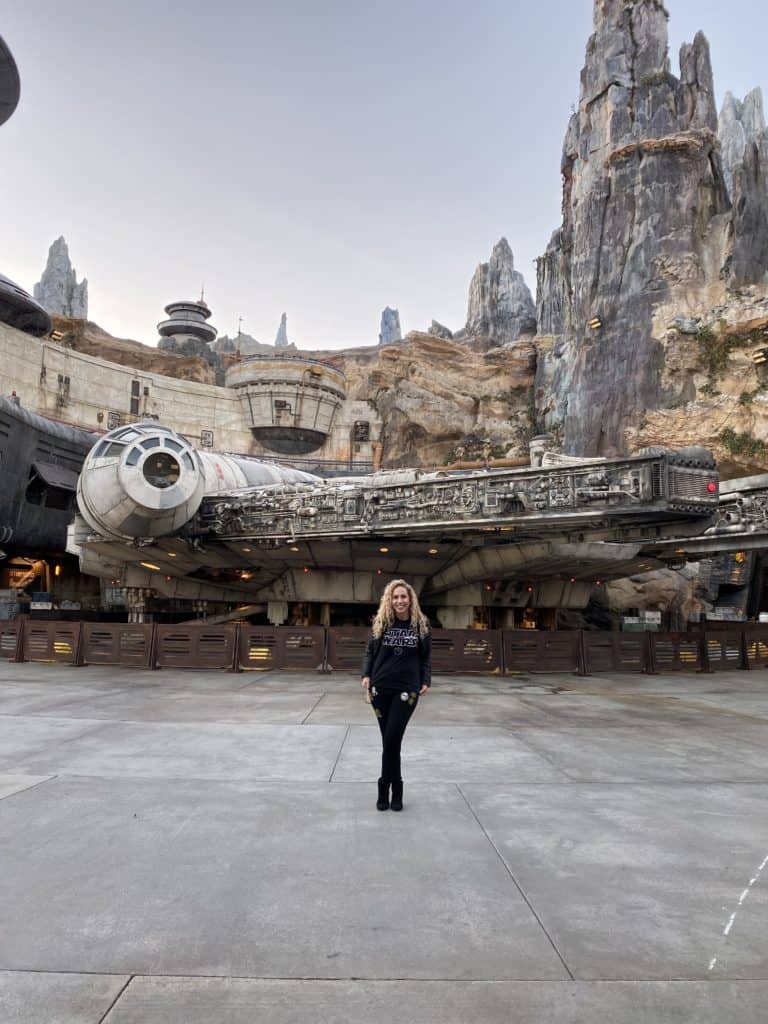 How to join a boarding group or the virtual queue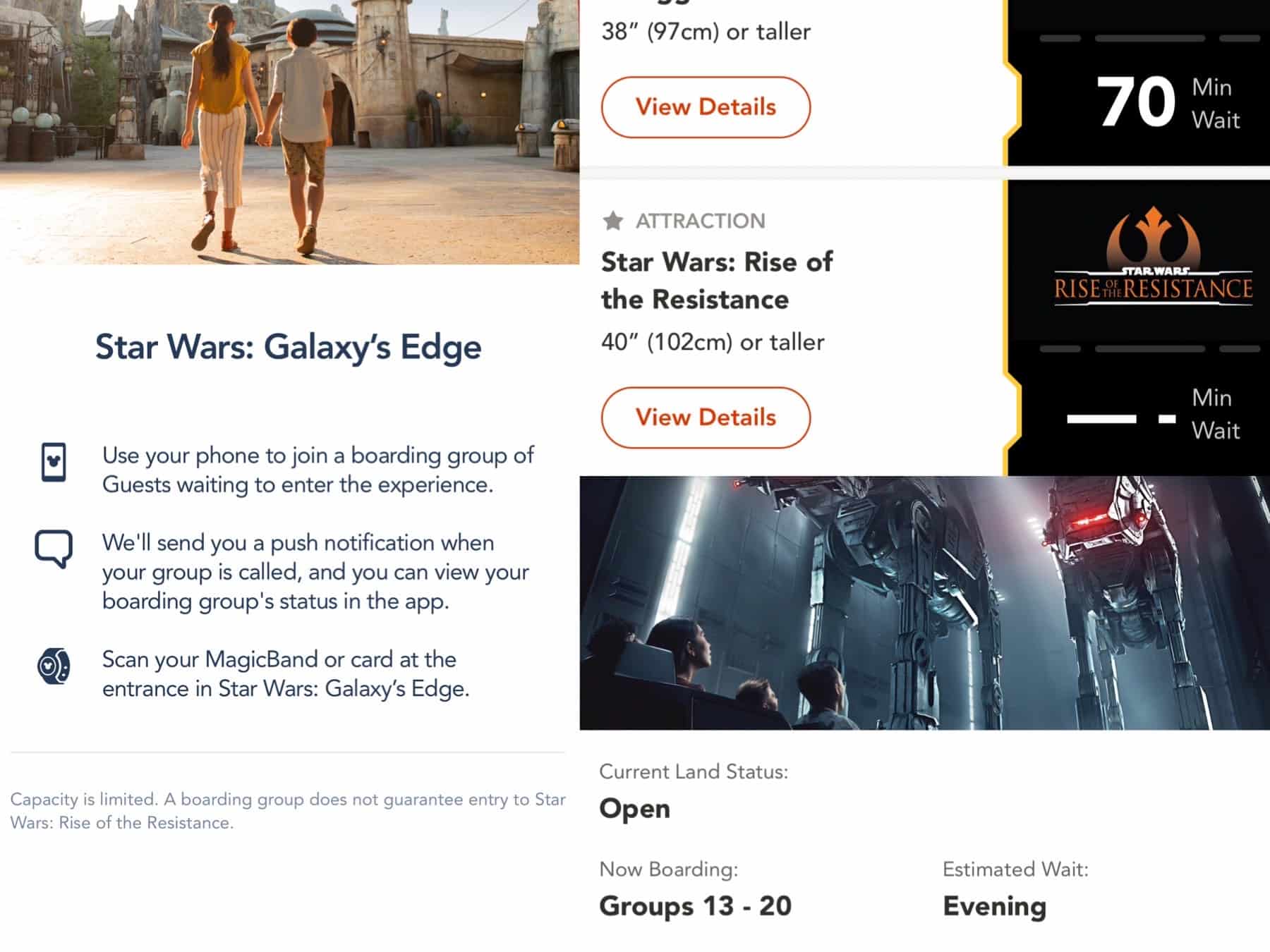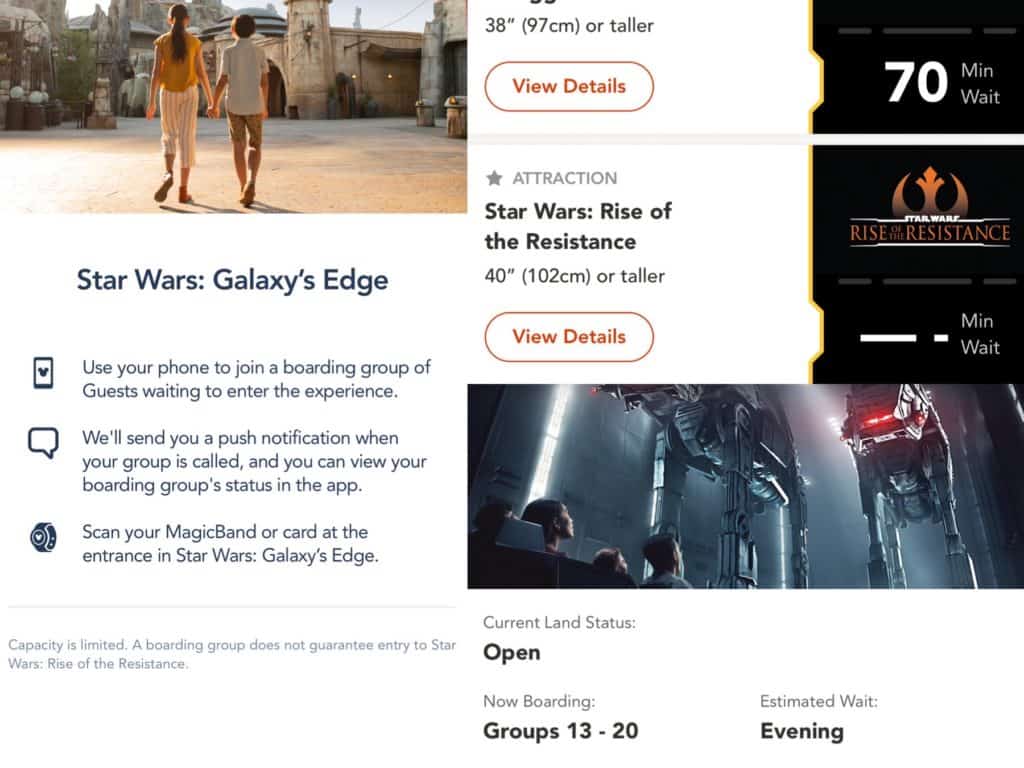 Here's how to join the virtual queue for Rise of the Resistance:
Download the free app before going to the park. Link all your family and friends' tickets to your account so you can enroll everybody at the same time.
As soon as you enter the park, open the app, tap on the Star Wars: Galaxy's Edge section, and go to "Star Wars: Rise of the Resistance – Access by Boarding Group."
Tap on "Find Out More." If boarding groups are available, you may be able to tap "Join Boarding Group."

If "Join a Boarding Group" is grayed out, that means the boarding groups are full for the day and are no longer available.
Turn push notifications on for My Disney Experience so you will be alerted if your boarding group is called to return.
You'll have up to two hours from the time of the alert to go to the entrance of Rise of the Resistance, so there's no need to rush right over.
Manage your family's expectations, though.

Disney says that joining a boarding group does not guarantee the ability to experience Rise of the Resistance.
May the force be with you so you can join a boarding group AND experience Disney's newest ride.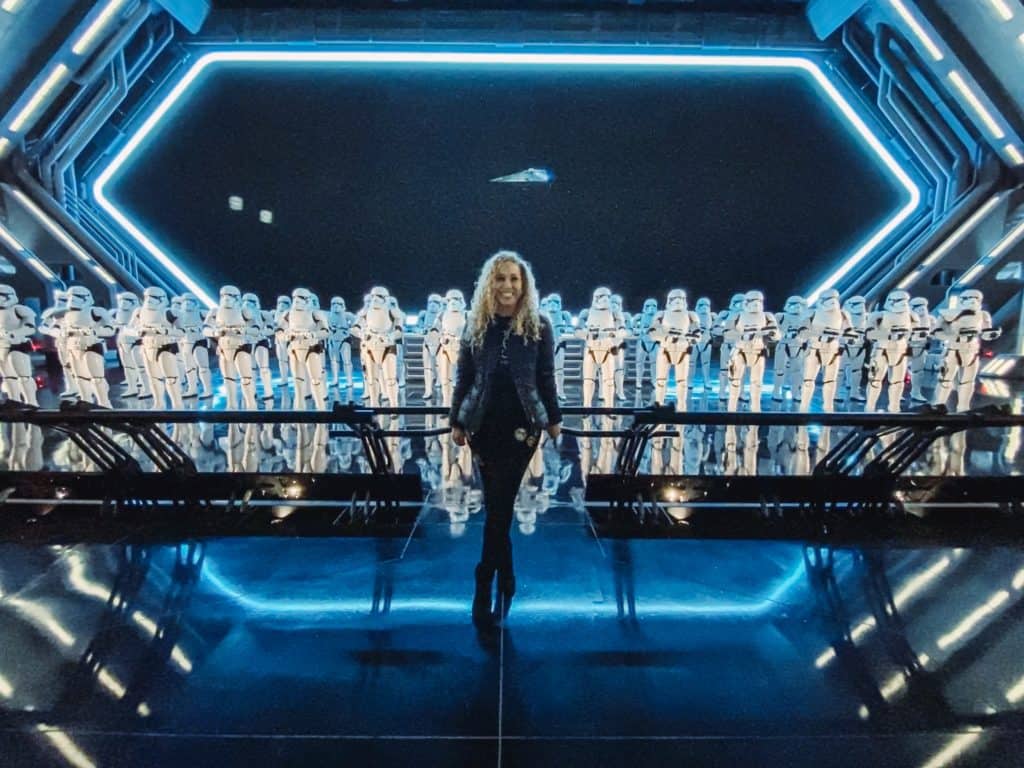 If you can't make it to Walt Disney World Resort, Rise of the Resistance will open January 17, 2020 at Disneyland in Anaheim, California.
Special thanks to Disney Parks for inviting me to the media event for the opening of Star Wars: Rise of the Resistance. All travel expenses were covered by Disney but I received no compensation for this post.
Photos: Jeannette Kaplun