The Death of the Wallet? Not With These Styles!
The Today Show, Parade Magazine and numerous pals of mine have spoken of a something they all think could soon be near extinction. They are all predicting the death of the wallet.
I guess it makes sense. With cellphone cases doubling as wallets, and technological advances in payment options – such as the upcoming Apple Pay – carrying cash and credit cards may indeed be a thing of the past. This sentiment is mostly being extolled by the millennial set and one that I just can not get on board with.
I am a wallet girl. Always have been. Always will be. For years, I've had the same wallet, a supple black leather Bottega Veneta with their signature braiding. It has a section for coins and plenty of space for my cash, cards, and photos. I love my wallet. It goes everywhere with me. I can not even fathom a day when I would not be carrying it.
But this may just show my age, will carrying a wallet be akin to always wearing a watch, recording your favorite shows on a VCR, or using a land line to make calls? Let's hope not. Especially when there are such lovely wallet options out there! Check out some of my favorite wallet statements that I might just be tempted to trade my beloved Bottega Veneta for right here: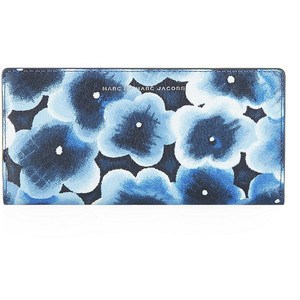 Bring the garden with you with this gorgeous Marc Jacobs Sophisticato Aki Floral Tomoko Wallet. It's colorful AND practical. You can pick up this lovely wallet at ShopBop for $138 here.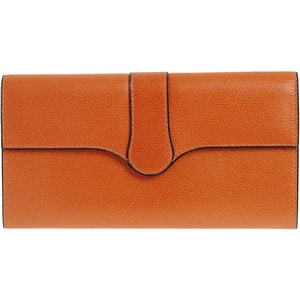 I love the simplicity of this Valextra Punchline wallet (available exclusively at Barney's). This Italian made grained leather wallet doesn't need any bells or whistles, it's just 100% stylish (and pricey – it retails for $860).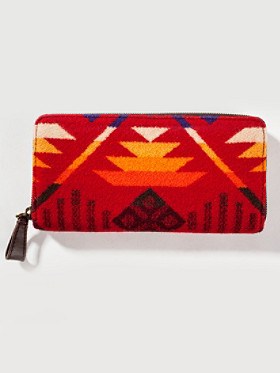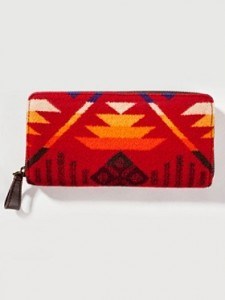 Pendleton is having a moment. The iconic American brand, which has been a mainstay for generations, has been featured in high-end fashion magazines lately and for good reason; they create beautiful and timeless pieces. You can pick up this woven wallet direct from Pendleton for $119 right here.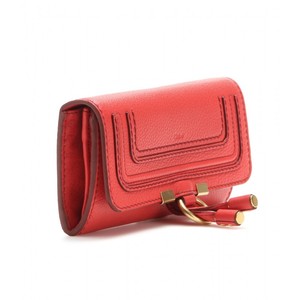 I love Chloe's iconic Marcie line. It really will never go out of style. And while a purse may cost you upwards of $1200, you can snag one of these roomy, practical and stylish Marcie wallets for half that. This version above costs $550 and is available at retailers such as Barney's.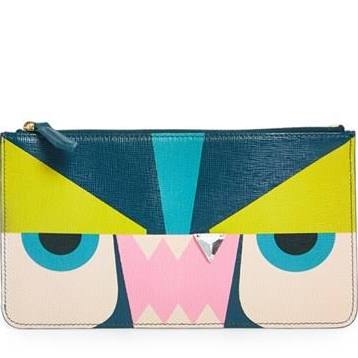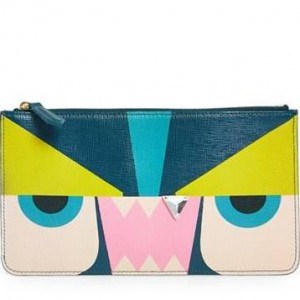 Fendi's Monster wallet is so quirky yet chic! And bonus points, your kids will love it. You can pick up the Fendi Monster wallet at Nordstom for $320.
Which one would you carry?