Valentine's Day Makeup Look
Valentine's Day is quickly approaching, so I wanted to do a Valentine's Day makeup look tutorial just in time to celebrate love.
This post includes affiliate links that help support this blog at no extra cost to you.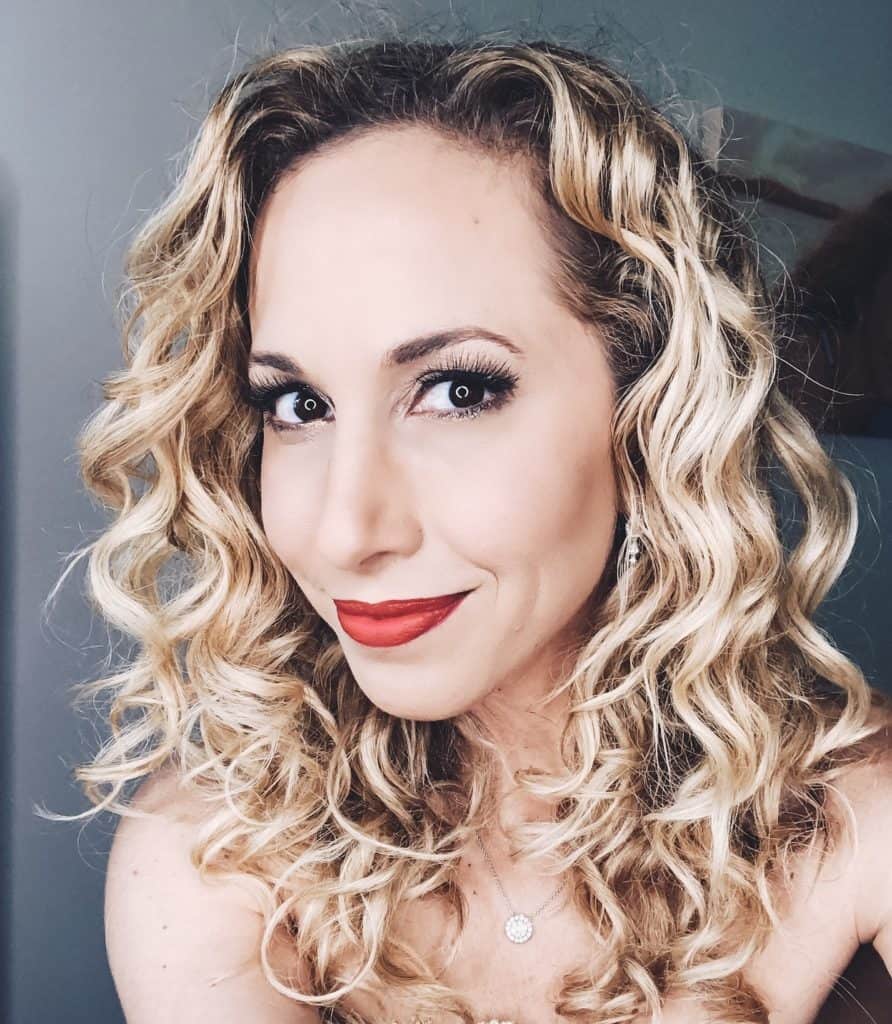 I shared one last year that was more neutral, so this time I'm fully embracing red lipstick. Bonus tip: it makes your teeth look whiter, so your smile will look even more beautiful!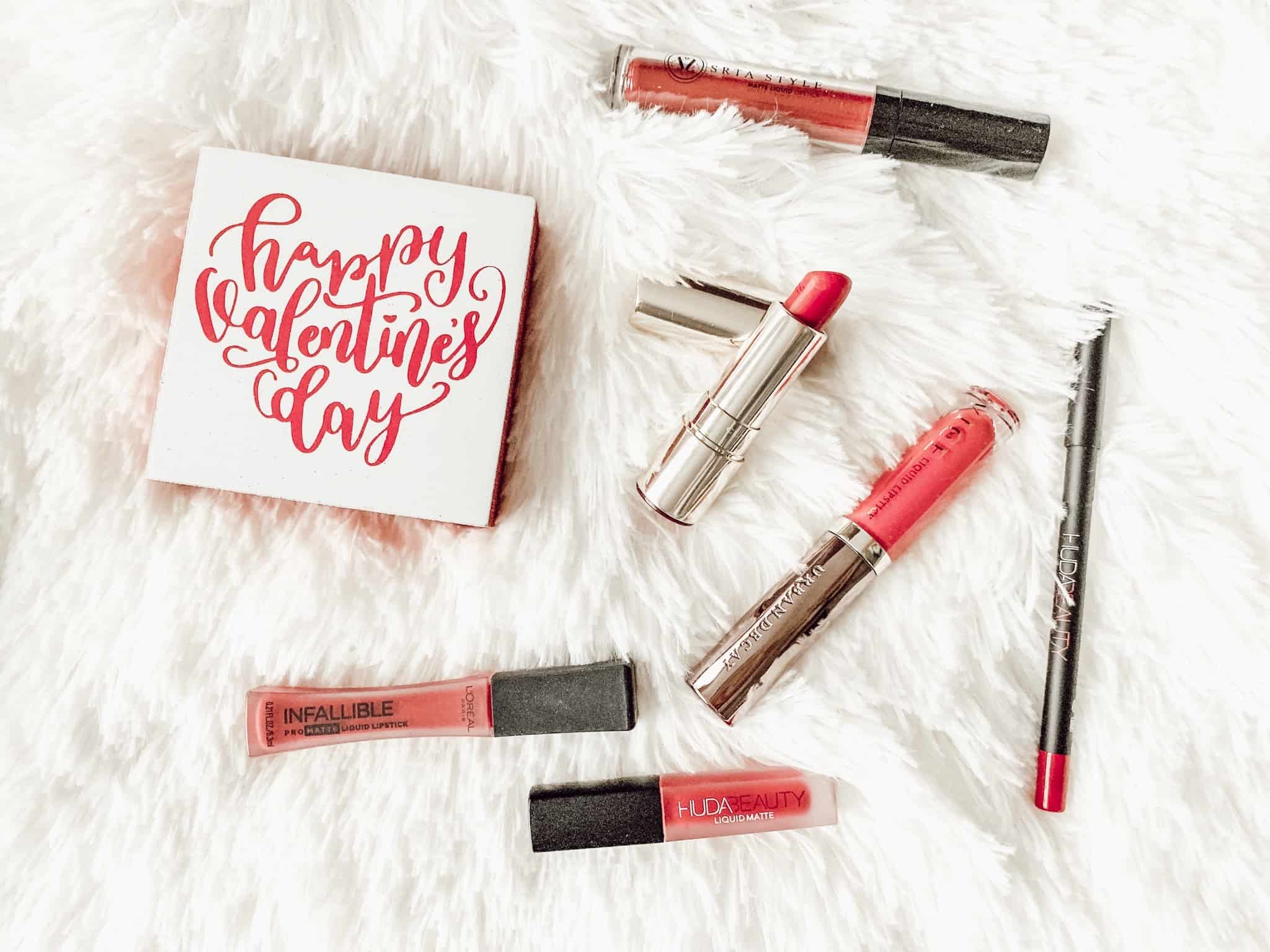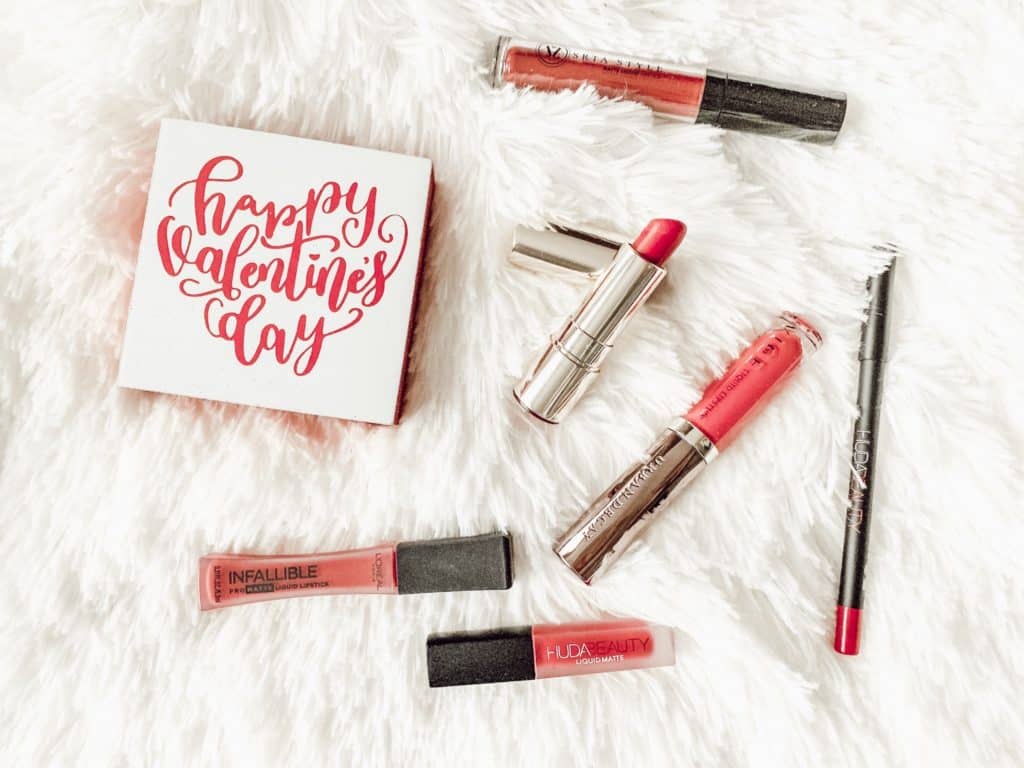 To avoid an overly dramatic look, I used neutral eyeshadows in earthy hues to draw attention to my eyes. I always remind my friends that when it comes to makeup, look for a balance. If your lips are very strong, the eyes should be way softer and more neutral. On the contrary, if you decide to do a smokey eye, I prefer to use nude or flesh tones on the lips.
VALENTINE's day makeup look tutorial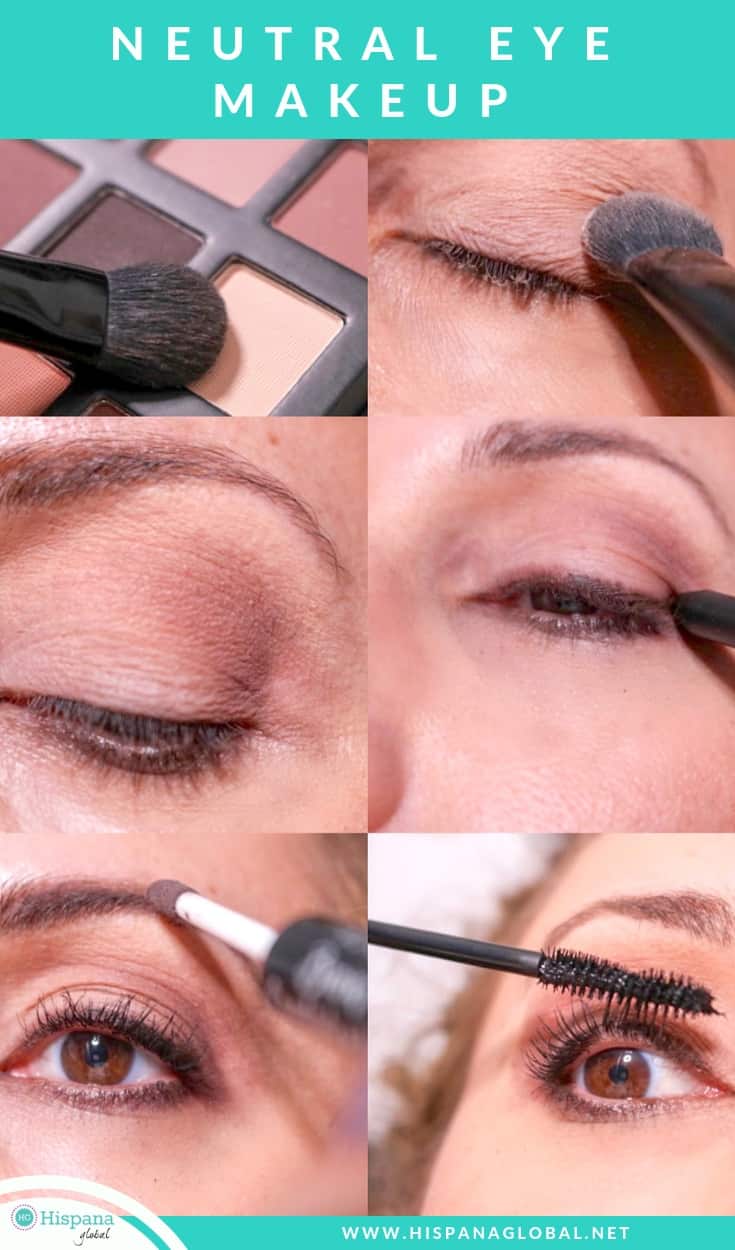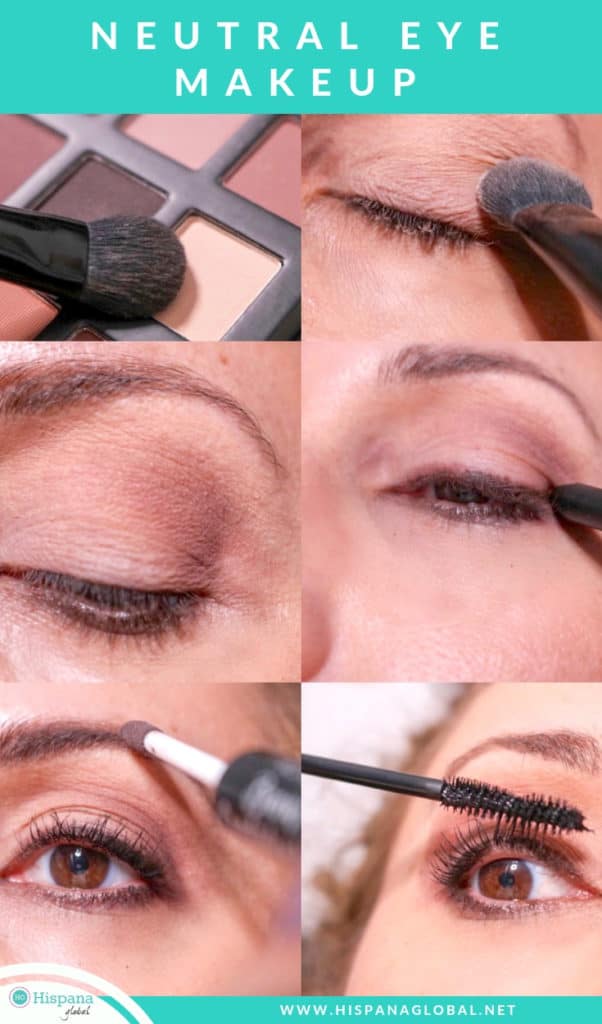 Cleanse and prep your face. Moisturize your skin, gently pat eye cream and apply a moisturizing balm for your lips. I also recommend using a primer, both for the eyes and the face. I love the Urban Decay Eyeshadow Primer Potion. That way your makeup will look smooth and last longer.
Define your eyes. With a medium shadow brush apply bone-colored eyeshadow to the entire upper lid. Then, with a smaller brush, apply a cinnamon or medium brown shade (not too dark) to the fold. Now use an angled brush to define your lashline with a dark chocolate shade. Blend well. The idea is that there is no demarcation. Now line your eyes with dark brown pencil or liquid eyeliner, but take care that the line is very thin. This time we are not aiming for a cat-eye. Apply two layers of volumizing mascara like Supra Volume by Clarins or L'Oreal Paris Voluminous Lash Paradise. You may also use fake eyelashes to make your eyes pop, but it requires advanced skills! My favorite fake eyelashes are Ardell's Wispies.
Groom your eyebrows. If needed, fill them in with pencil or shadow. Remember to use a tone equal to or slightly lighter than your natural eyebrows. If they are unruly, use an eyebrow gel. L'Oreal Paris, Bobbi Brown, Urban Decay, Mary Kay, Palladio Beauty and Ready to Wear have excellent eyebrow gels.
Even out your skin tone. Apply a concealer if you need it in the undereye area, around your nostrils, and around the lips to highlight them. This will also prevent your lipstick from bleeding. Now apply a light layer of foundation if you need to even out your skin tone. Blend well using a damp sponge. If you are going to use cream highlighter, apply it now on the upper part of your cheekbones and on the bridge of the nose. Now apply a little bronzing powder under the cheekbones to sculpt your face and blend well. Finally, smile and on the apples of your cheeks apply blush in a peach or pink tone, depending on your skin tone. Nars Orgasm is still my favorite blush.
Your red lips complete the look. Make sure you do not have dry lips or peelings before applying lipstick. You can line your lips in the same color as your lipstick, or better yet, use a crayon that does double-duty by serving as lipliner and lip color, like Bobbi Brown's Art Stick in Harlow Red. If you prefer lipstick, Clarins Velvet Matte Lipstick in Jolie Rouge is stunning. Tip: if you do not use a crayon, use a brush to apply lipstick. Make color last longer, by pressing a tissue paper between your lips and reapply the lipstick. Another option is to use a long-lasting lipstick like Vice Liquid Lipstick by Urban Decay that once it dries, it lasts for hours without fading. It's even waterproof. Huda Beauty also has a gorgeous red liquid matte lipstick called Heartbreaker. For a deeper red, try SrtaStyle Cosmetics liquid lipstick matte in Yamy.

Seal your makeup. Apply a thin layer of translucent powder applied with a large brush and then mist your face with a mineral or rose water spray. Another option is to use a makeup setting spray like Urban Decay All Nighter Makeup Setting Spray. COVERGIRL, L'Oreal Paris, Palladio Beauty, and Mary Kay also have wonderful ones. This step really makes a difference. if you want your makeup to last all night long.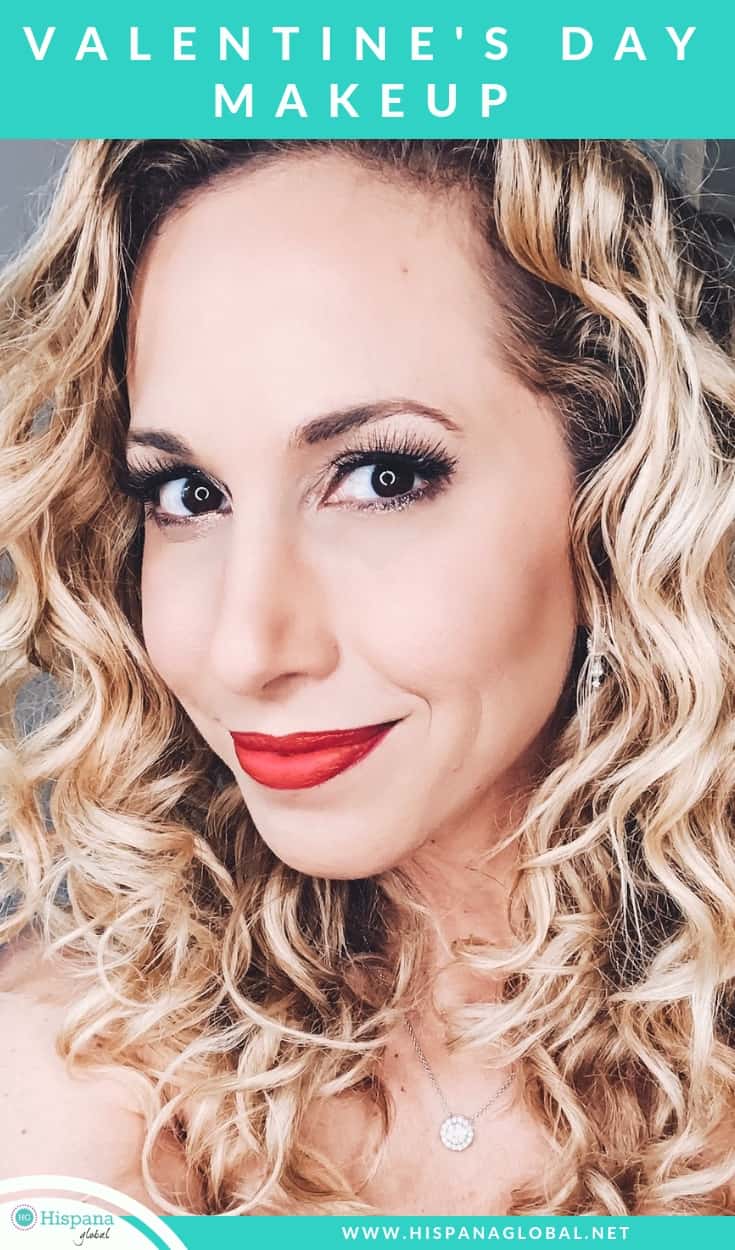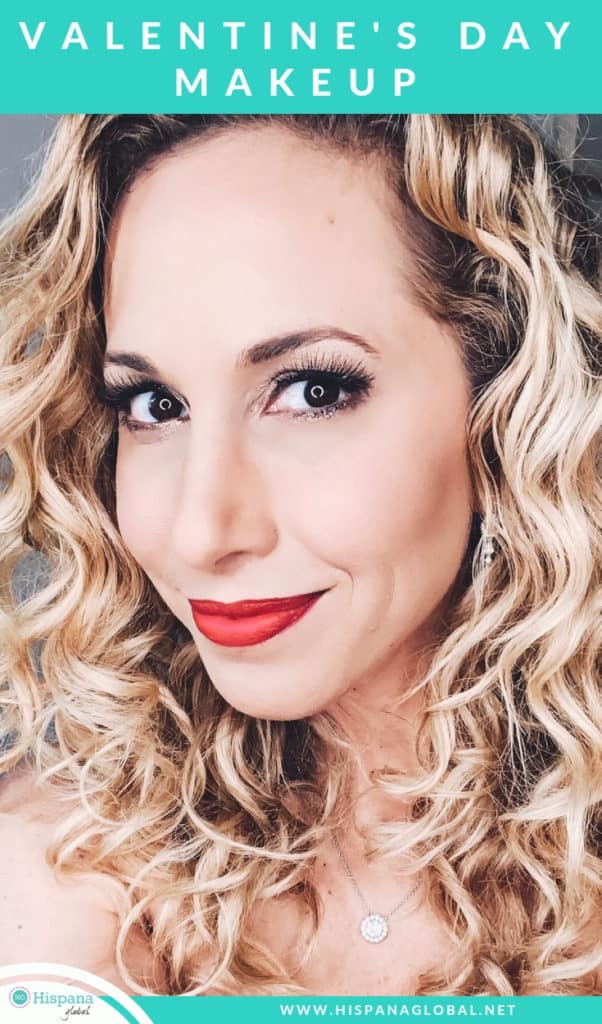 Do you like this look for a romantic date? If you prefer more natural makeup, you can always skip the red lipstick and go for a neutral lip color.