Best Serum Foundations For Radiant and Dewy Skin
If you want a radiant and dewy skin look, the best serum foundations promise that and more by combining skincare and makeup in one powerful formula. Whether you're new to these multitasking products or looking to expand your knowledge, this guide will provide you with a comprehensive overview of what serum foundations are, their benefits, and tips on how to apply them flawlessly.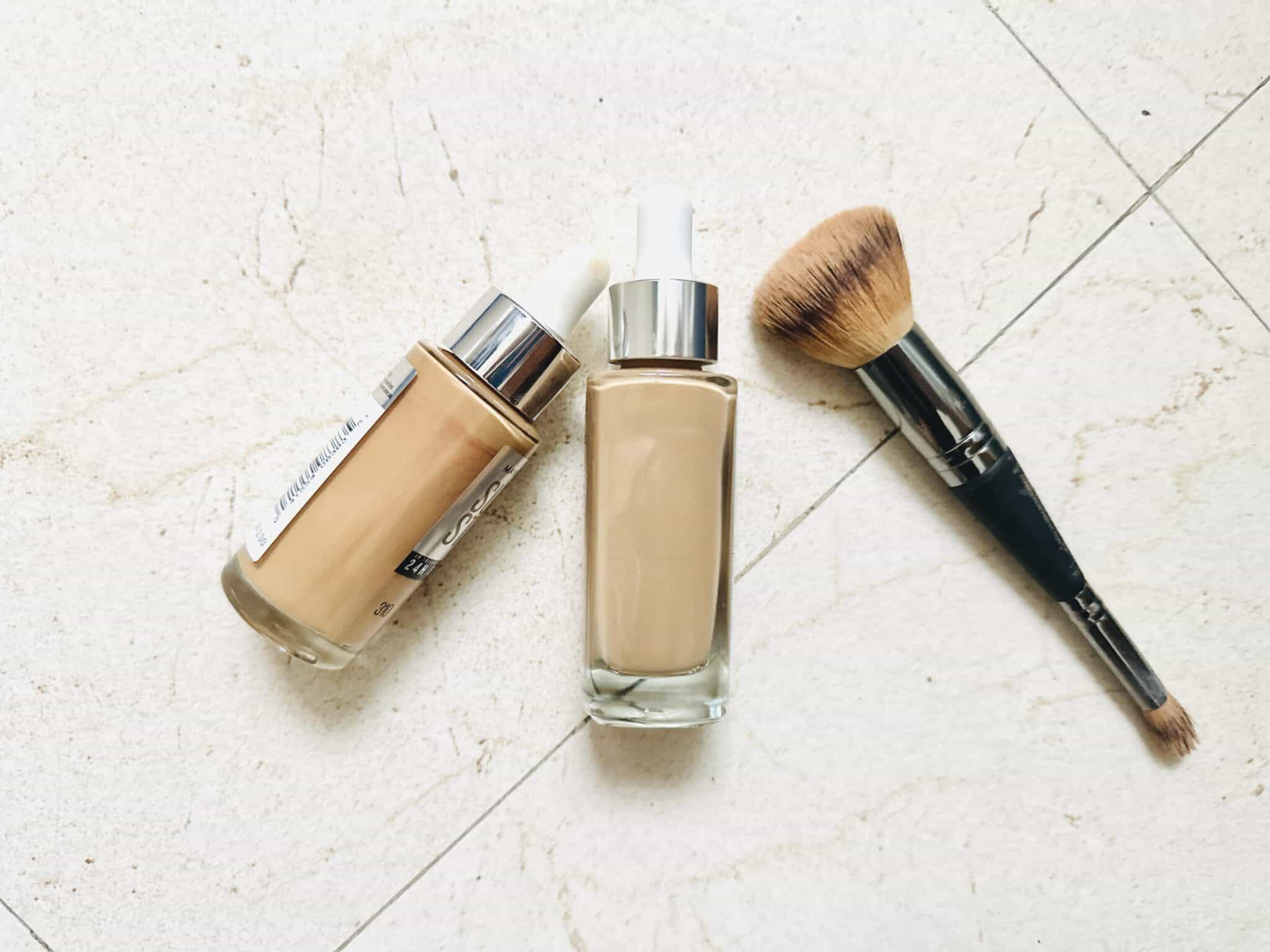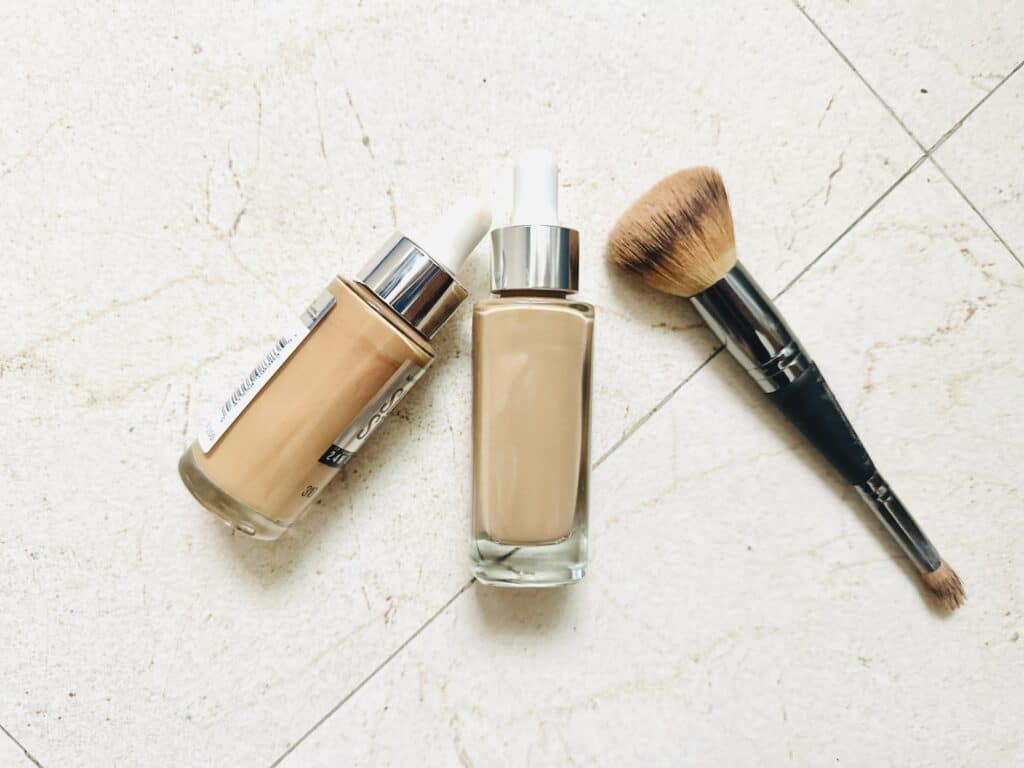 The newest formulations have active ingredients that help retain moisture, such as hyaluronic acid. Most have a lightweight formula to provide light to medium coverage while delivering a radiant finish. But not all serum foundations are equal. That's why I tested a few, from drugstore to clean beauty to luxury brands, to be able to recommend the best serum foundations for all budgets.
If you like to use a hydrating serum in your skincare routine and wish to even out your skin tone with a weightless foundation, you will love these products. They multitask with their skin care benefits and provide natural coverage, something that's always a win in my book.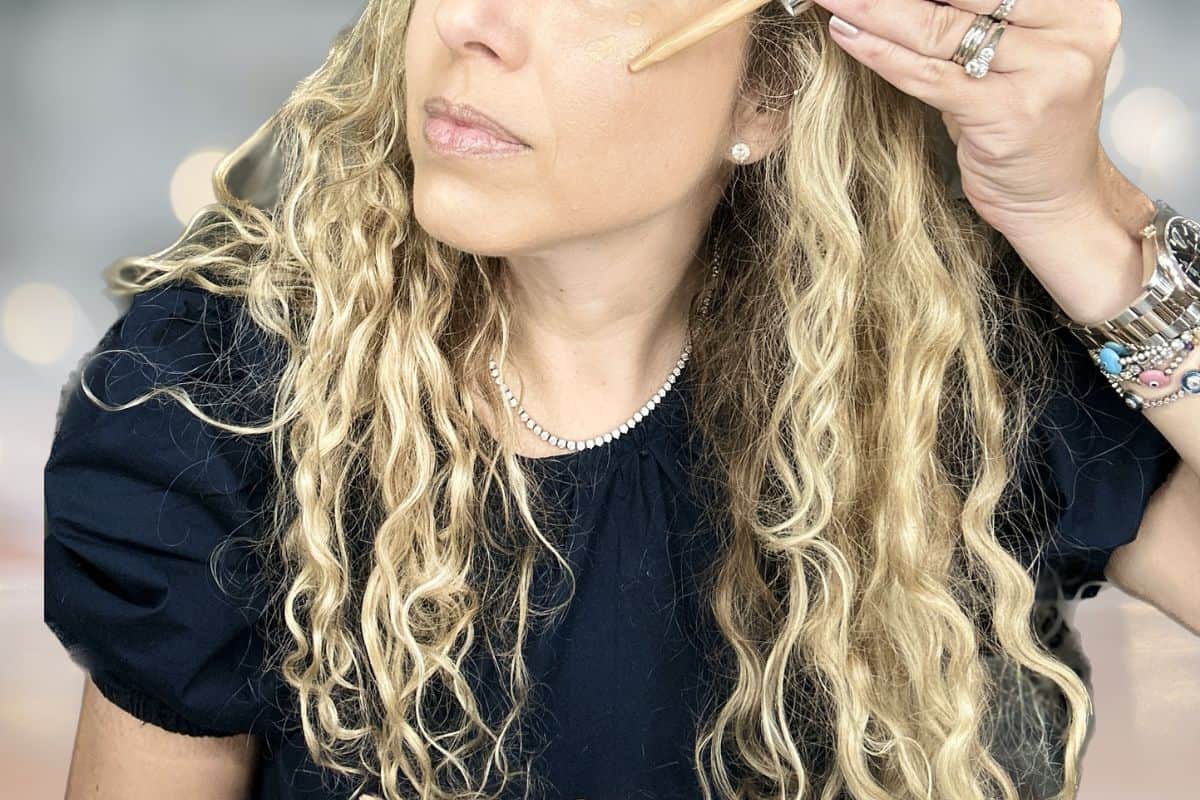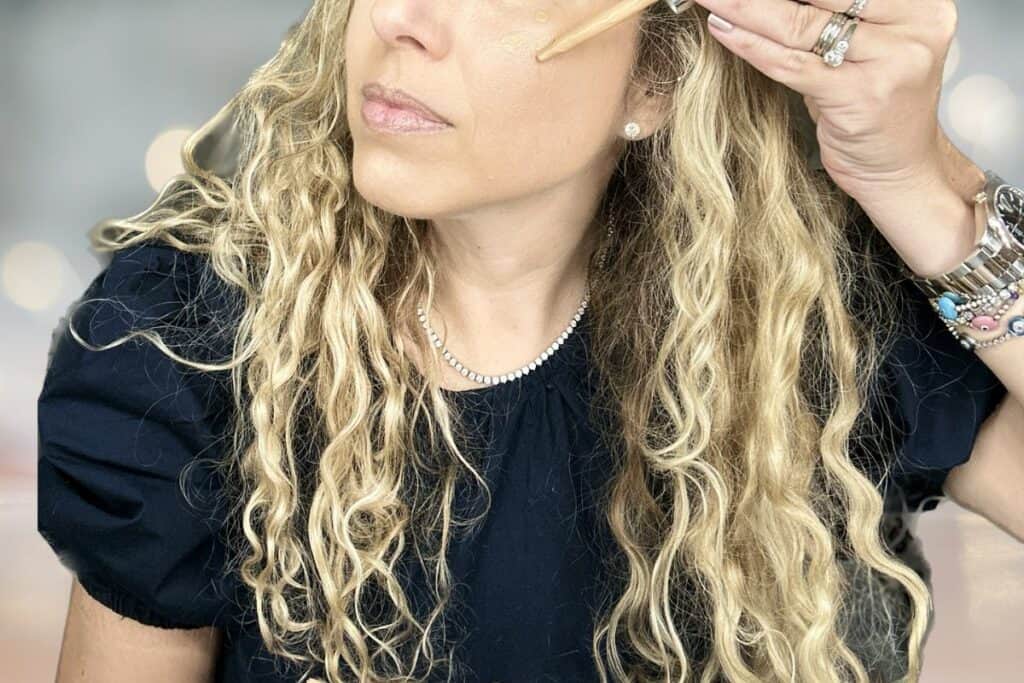 Take better care of your skin by adding a lightweight serum foundation to your makeup routine and getting a dewy glow. The best part? You don't need to spend a fortune. Drugstore makeup brands offer amazing options to enhance your natural beauty.
What is a Serum Foundation?
A serum foundation is a hybrid product that combines the skincare benefits of a serum with the coverage of a foundation. It is designed to provide a lightweight and natural-looking finish while delivering nourishing ingredients to the skin.
Serum foundations are formulated with a high concentration of active ingredients such as antioxidants, hyaluronic acid, vitamins, and botanical extracts, which help to improve the overall health and appearance of the skin with daily use.
Benefits of Serum Foundations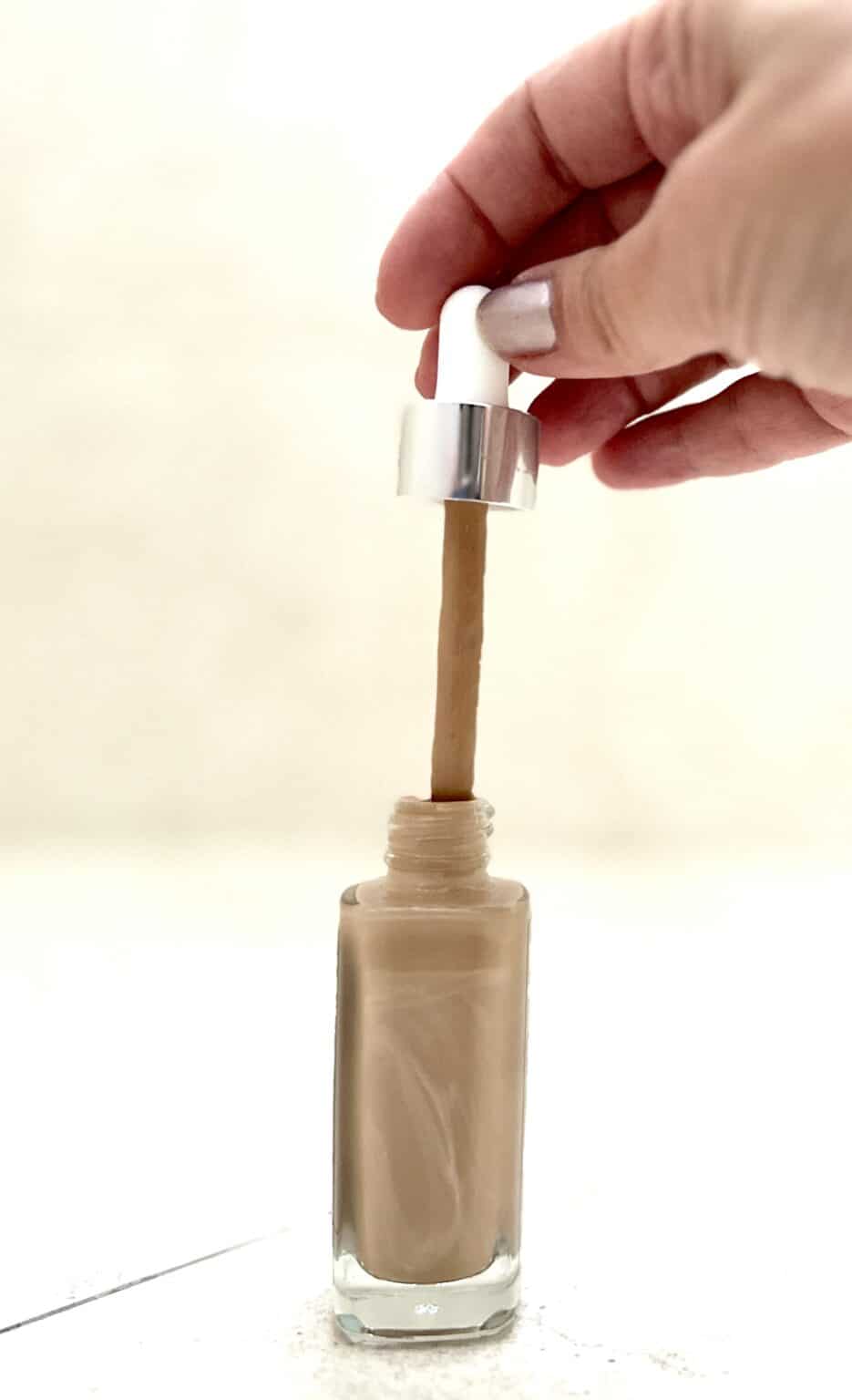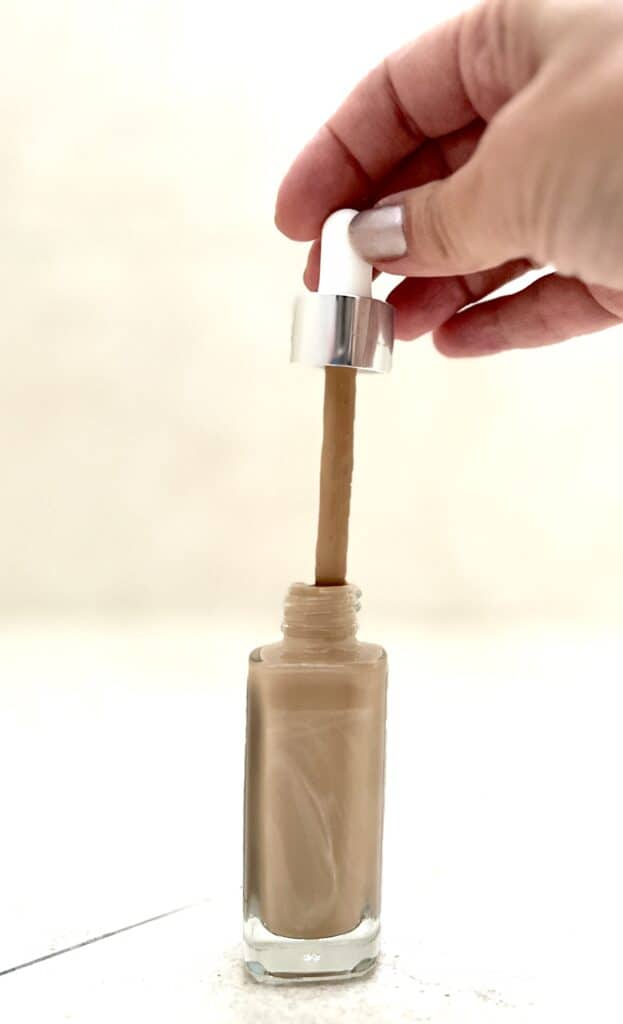 All skin types can benefit from foundations that have skincare ingredients. A tinted serum provides a natural skin-like finish and delivers these benefits: 
Lightweight coverage: Serum foundations offer a lightweight and breathable formula that allows your skin to shine through while providing just the right amount of natural-looking coverage to even out your complexion.
Skincare benefits: These foundations are infused with beneficial ingredients that hydrate, brighten, and protect the skin. They can help improve the texture, elasticity, and overall health of your skin over time, even help diminish the appearance of fine lines.
Buildable coverage: Serum foundations are often buildable, allowing you to customize the coverage according to your needs. You can apply a thin layer for a natural look or layer it for more coverage without feeling heavy or cakey.
Multi-tasking: With a serum foundation, you can streamline your beauty routine by combining the benefits of skincare and makeup in one product. It saves time and simplifies your daily regimen.
Best Serum Foundations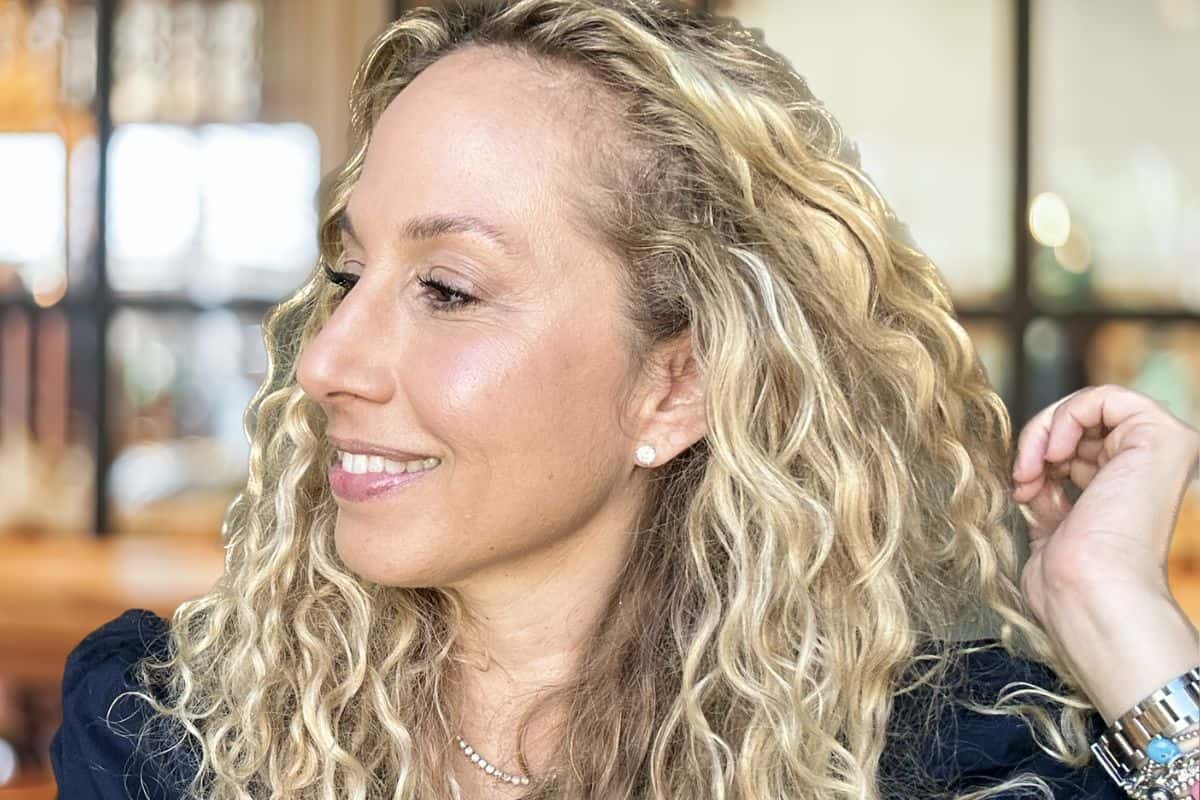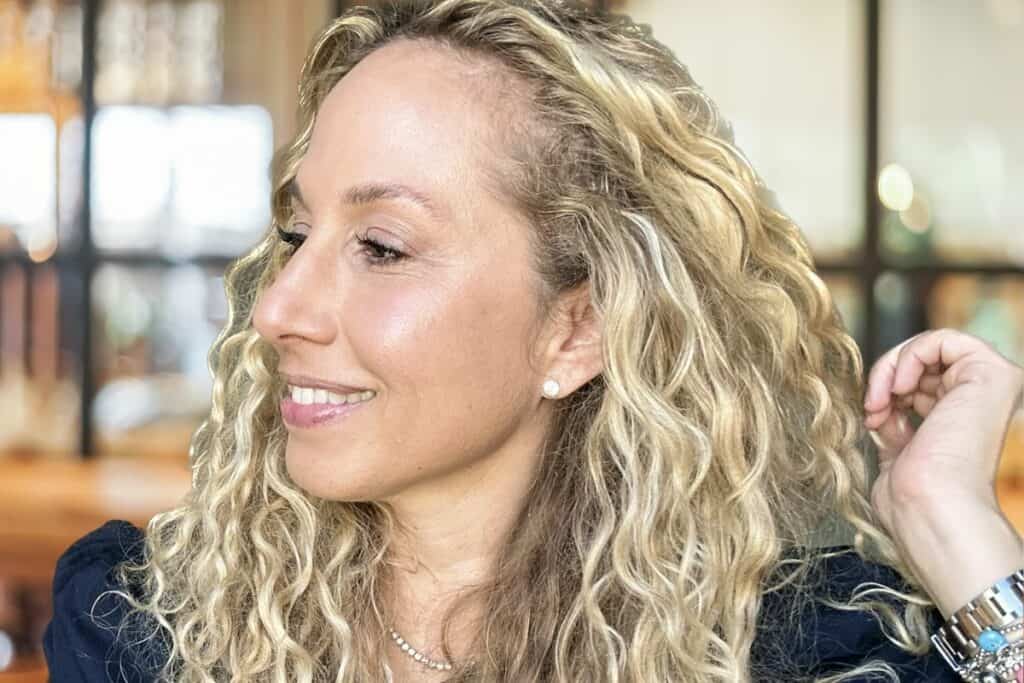 Here are the best serum foundations I have tried:
Ingredients to look for in serum foundations
It's important to look for ingredients that not only provide coverage but also offer skincare benefits. Here are some key ingredients to look for in a good foundation:
Hyaluronic acid: This hydrating powerhouse helps to attract and retain moisture, plumping the skin and reducing the appearance of fine lines and wrinkles.
Vitamins: Look for foundations infused with vitamins like Vitamin C, Vitamin E, and Vitamin B3 (niacinamide). Vitamin C brightens the skin, Vitamin E provides antioxidant protection, and Vitamin B3 helps to improve skin texture and tone.
Antioxidants: Ingredients like green tea extract, resveratrol, or vitamin-rich botanical extracts provide antioxidant protection against environmental damage and help fight free radicals that can cause premature aging.
Peptides: Peptides are small chains of amino acids that help support collagen production and improve the skin's firmness and elasticity.
Plant Extracts: Natural botanical extracts, such as aloe vera, chamomile, or calendula, offer soothing and calming properties, which are beneficial for sensitive or irritated skin.
SPF: Some serum foundations include sun protection factor (SPF) to shield the skin from harmful UV rays. Look for broad-spectrum SPF to ensure protection against both UVA and UVB rays.
Skin-nourishing oils: Ingredients like argan oil, jojoba oil, or rosehip oil provide hydration, nourishment, and a healthy glow to the skin.
Other skincare ingredients: Depending on your skin concerns, look for ingredients like salicylic acid for acne-prone skin, niacinamide for pore-minimizing effects, or retinol for anti-aging benefits.
Remember, everyone's skin is unique, so it's important to choose a serum foundation that suits your specific needs and skin type. Consider factors like your skin concerns, whether you have dry, oily, or combination skin, and any sensitivities or allergies you may have when selecting a serum foundation. Reading product labels, the ingredient list, and researching brands known for their quality ingredients can also help you make an informed decision.
Tips for Applying Serum Foundations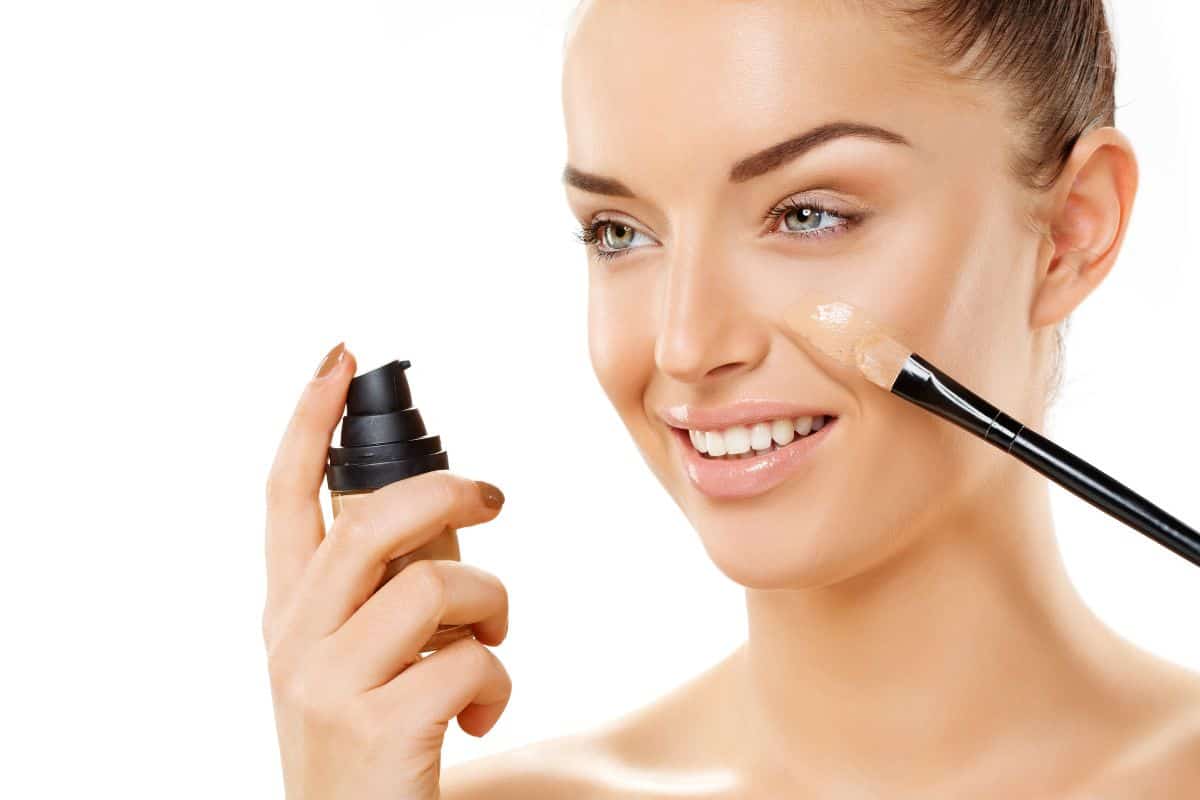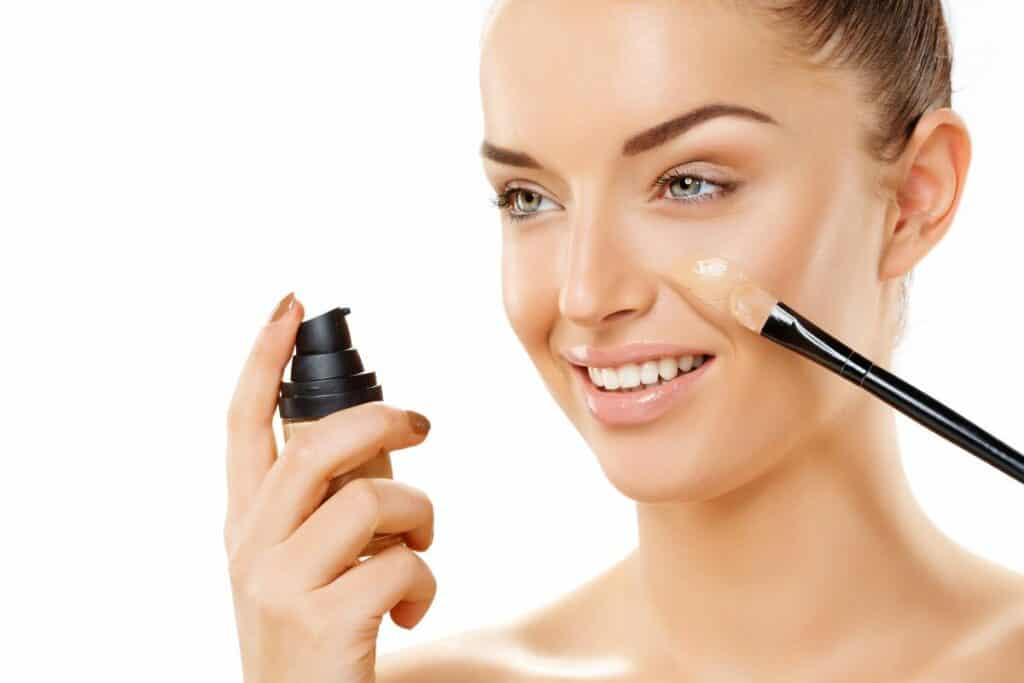 To get the maximum benefits of a serum foundation while achieving a dewy look, keep in mind these tips:
Prep the skin: Start with a clean and moisturized face. Prep your skin with a lightweight hydrating primer to create a smooth canvas for the foundation.
Shake well: Serum foundations often have a lightweight, liquid consistency, so it's important to shake the bottle well before use to ensure the ingredients are properly mixed.
Apply small amounts: Begin with a small amount of foundation, such as a pea-sized amount, and gradually build up the coverage as needed. This technique helps to achieve a more natural finish and prevents over-application.
Use a brush or sponge: Apply the foundation using a synthetic fiber brush or a damp makeup sponge. These tools help blend the product seamlessly into the skin, ensuring an even application. I personally prefer a foundation brush to ensure even application.
Blend, blend, blend: Take your time to blend the foundation thoroughly, focusing on areas that require more coverage. Blend it down your jawline and neck to achieve a seamless transition.
Set with powder (optional): If you have oily skin, prefer a matte finish or want to extend the longevity of your foundation during the hot summer months, lightly dust a translucent powder over your T-zone or areas prone to oiliness.
Serum foundations have revolutionized the beauty industry by combining skincare and makeup in a single product. Their lightweight texture, buildable coverage, and skincare benefits make them a go-to choice for many makeup enthusiasts. By following the tips mentioned above, you can achieve a flawless application and enjoy the nourishing benefits of a serum foundation.
Get ready to rock a radiant, natural-looking complexion with the added bonus of skin-loving ingredients!
More makeup tips and products you will love