5 must-do's in New Orleans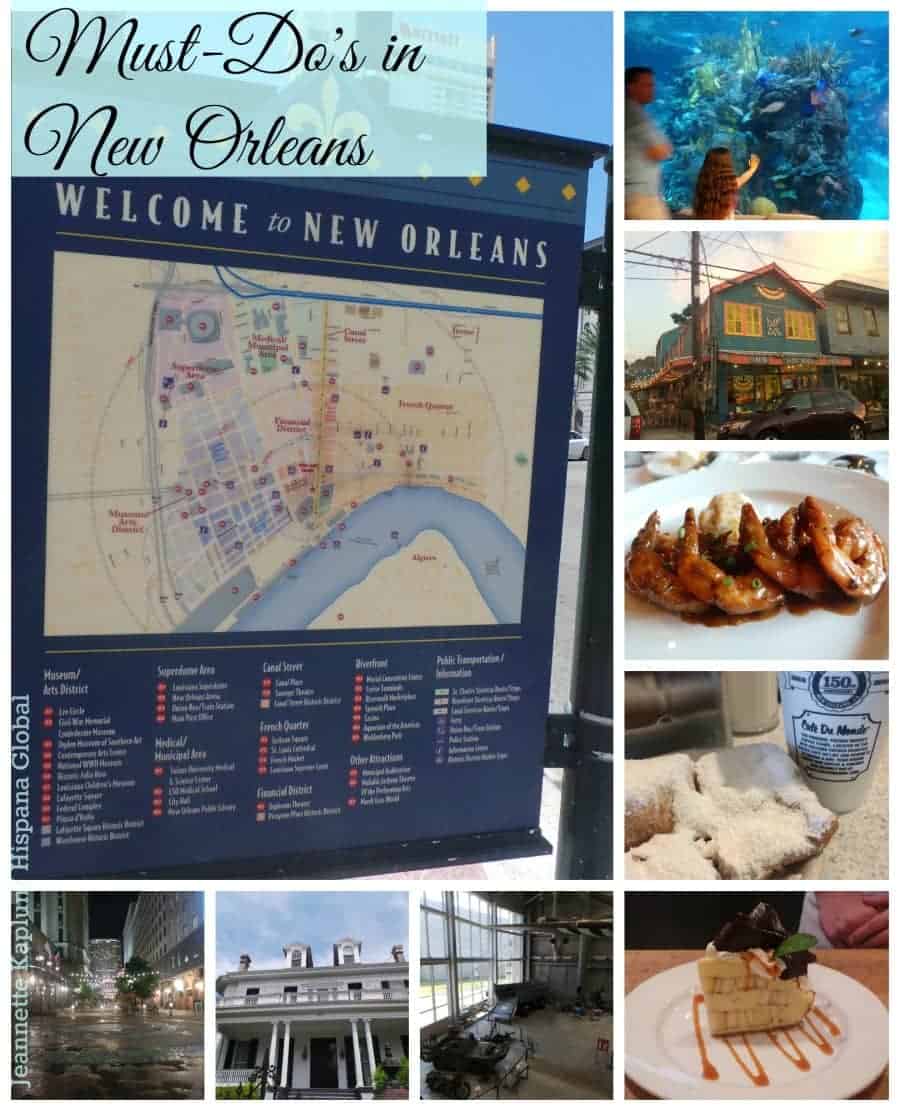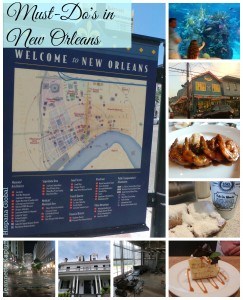 Our first family trip to New Orleans was unforgettable and so much fun. Thanks to an invitation by the New Orleans Tourism Marketing Corporation, we discovered that this city is so much more than Jazz, the French Quarter and Bourbon Street. We even went paddleboarding! We had such a great time that one post will not be enough, but I wanted to quickly share with you 5 things you must do if you're planning a trip to NOLA with your kids:
Eat. The food in New Orleans is famous and justly so. Every single place we ate at was wonderful, especially Emeril's (the barbecue shrimp, strip steak and banana cream pie are to die for!), La Petite Grocery (don't miss the baked macaroni and the lamb) and Root (the ribeye and the duck were perfection). When you look at the menus there is an obvious preference for seafood and pork, but if you have food allergies or special dietary requirements, there are tasty options everywhere. At Dat Dog, for example, their famous hot dogs are made of beef, pork, duck, white cod, crawfish, alligator, or you can even have a veggie "not dog" with a side of their fries. Looking for gelato, macarons or a sweet treat? Don't miss Sucré, which also ships its delectable creations. Tip: make reservations in advance, especially during the winter. Use an app or site such as OpenTable to book a table and get directions.
Savor the beignets. Speaking of food, these mouth-watering square doughnuts covered in powdered sugar are heavenly. Believe the hype and don't dare leave New Orleans without trying them! Even if you think you've had wonderful beignets in other places, nothing compares to the originals. Many restaurants in NOLA serve them but go to Café du Monde, which is open 24/7. The original is at the French Quarter, but there are several other locations where you can get your café au lait (coffee with milk) and beignets fix. On a hot day, try the frozen coffee, which is sweet but so refreshing! Tip: watch how the beignets are made at Café du Monde.
Visit the World War II Museum. This is a must-do, especially if you have children. There are different exhibits that give you a glimpse of history, but the absolute highlight is the 4D movie Beyond All Boundaries, narrated by Tom Hanks. I don't think it's suitable for preschoolers, but if your child is mature enough and you are ready to answer tough questions about war and death, it's a great educational experience. My 11-year-old son said it was his favorite part of the trip because for the first time he didn't feel history was boring. Tip: if you're hungry, the museum has a great restaurant, The American Sector. My kids loved the flatbreads and milk shakes, while I had a fresh farm-to-table steak salad. The mini cookies with milk were a great ending to our museum visit.
Explore the aquarium. The New Orleans aquarium is huge, has air conditioning and has so much to explore. The walk-through tunnel offers a beautiful beginning to your visit, My kids in particular loved the penguins and being able to touch the rays, while I stared at the jellyfish without having to worry about stings. After, visit the Woldenberg Park right next to the aquarium and enjoy the view of the Mississippi river. Tip: plan your visit in advance by checking their schedule beforehand and do an online search for money-saving coupons.
Walk. There are so many lovely streets in NOLA. Aside from Bourbon Street, walk down Magazine Street and see all the art galleries, bakeries and unique shops. You can also take the trolley and explore a certain area that interests you, like the Garden District. We had the best time just looking at the art galleries in the Warehouse district, just a few blocks away from the stellar Windsor Court hotel where we stayed. Tip: if you do a walking tour of the Garden District, buy or fill water bottles before your group departs. If it's hot, try the frozen lemonade from Still Perkin'.
Have you visited New Orleans? Do you have any other must-do's? Please share. I loved NOLA so much I hope to go back soon. I'll also be posting the secrets to Emeril's legendary banana cream pie. In the meantime, here are a few pictures of our trip.
Disclosure: I was invited by the New Orleans Tourism Marketing Corporation on a press trip with my family. Most travel expenses were covered but all opinions are my own and I did not receive additional compensation. Special thanks to the Windsor Court hotel for its hospitality. You can find more tips and information about New Orleans here.