Everything You Need To Know About Disney And Pixar's New Animated Films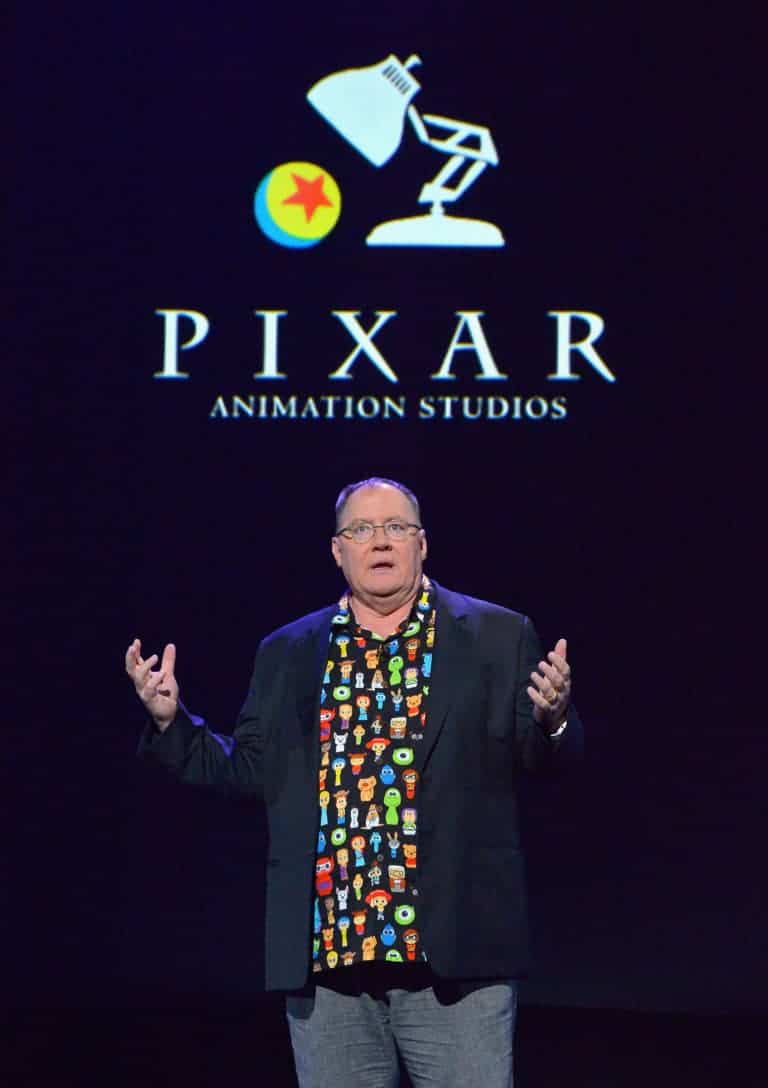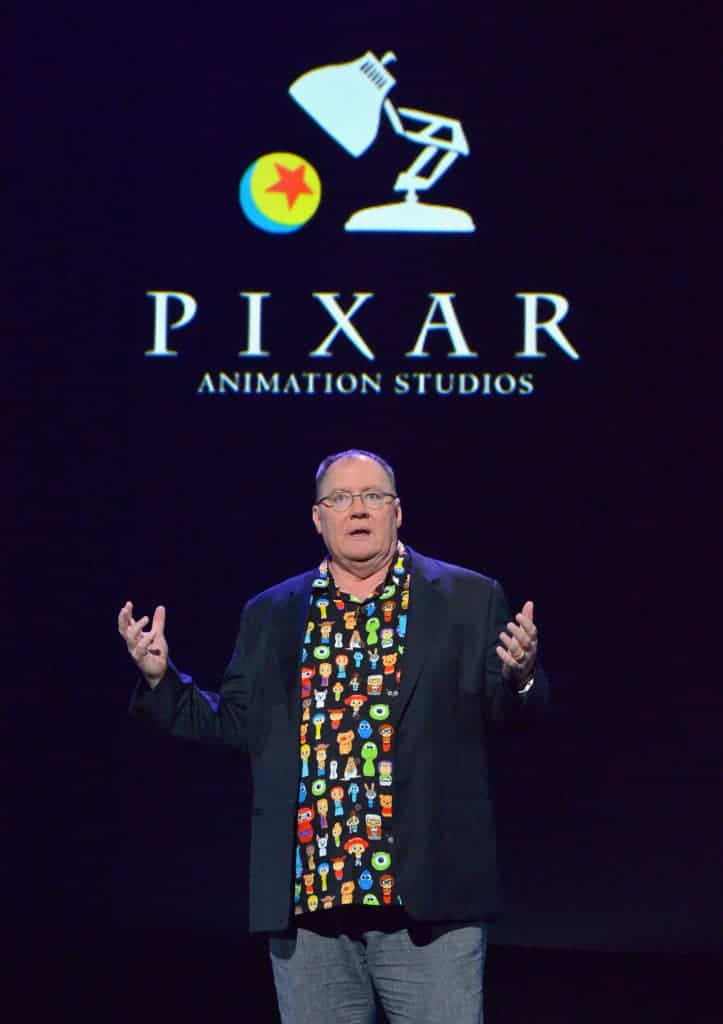 Fans knew Pixar and Disney Animation Studios would announce new details on their upcoming movies at the D23 Expo in Anaheim. They also expected to be surprised, as it is customary during this once-every-two-years event. However, what we all saw during John Lasseter's presentation still managed to wow everybody, makes attendees laugh and even shed a tear or two. Some projects don't even have a final name!
"I'm so excited about our upcoming movies; they are all hilarious, emotional, beautiful and make you think," said Lasseter, who serves as executive producer on all animated titles.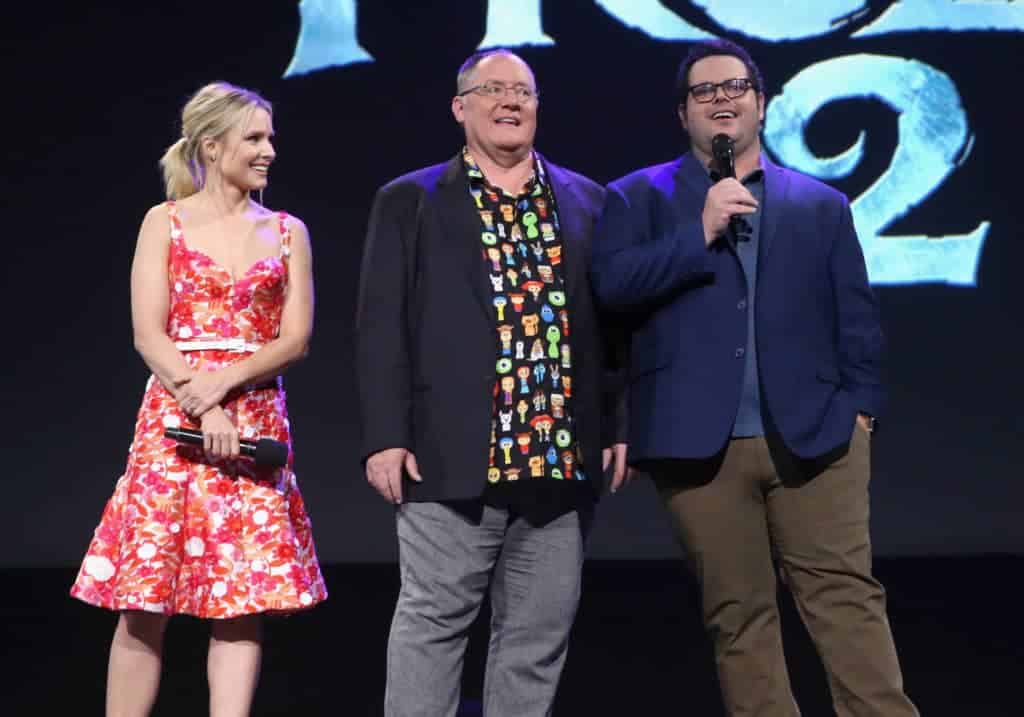 The energy and excitement in that room were palpable, even in the media section where I sat. You couldn't help but gasp, laugh and cry at times. Kristen Bell and Josh Gad were so funny while introducing Olaf's Frozen Adventure, a new featurette that will debut over Thanksgiving this year, that I want them to get their own comedy show. I can't get enough of their quips and jabs, which remind me of sibling squabbles at the dinner table.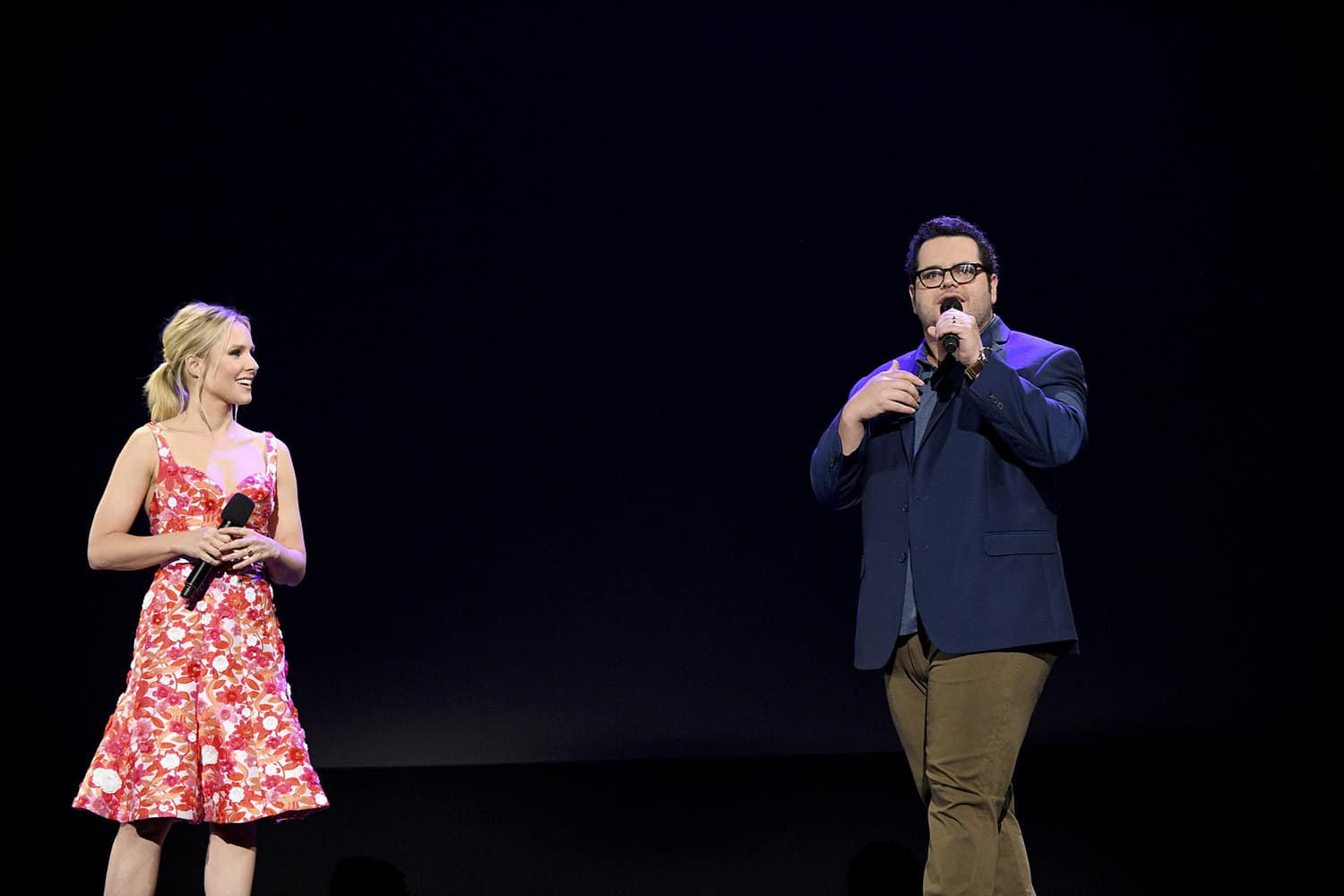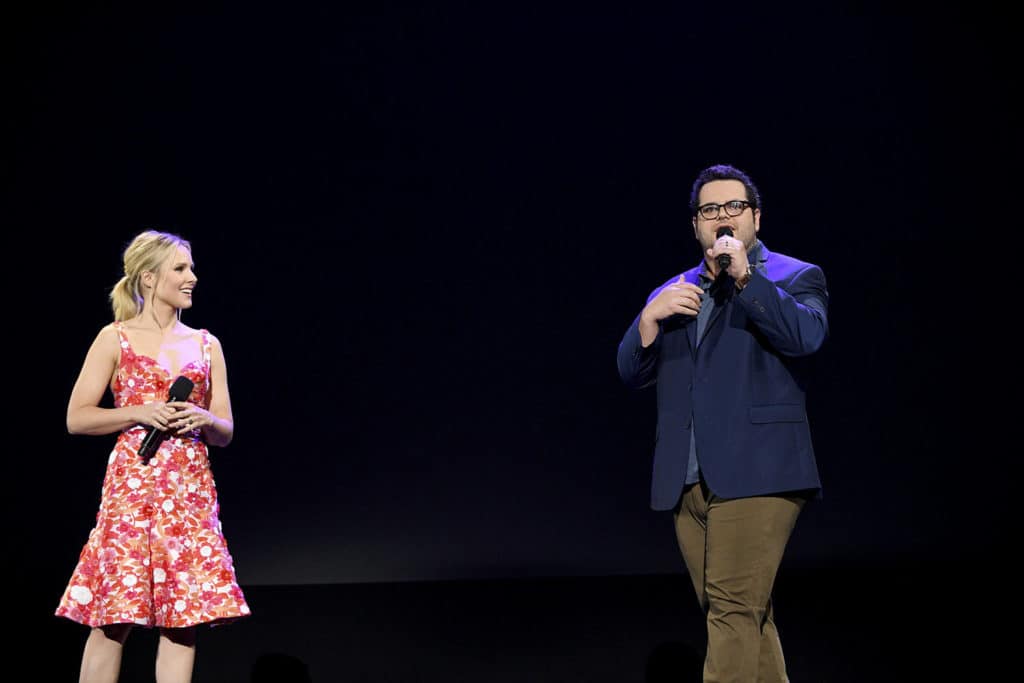 Of course, Josh is much more than a funny guy. As the adorable voice of Olaf, he has garnered even more fans. During the D23 Expo presentation, he surprised us with a live performance of the all-new original song "That Time of Year," written by Elyssa Samsel and Kate Anderson. The song is part of Walt Disney Animation Studios' new 21-minute featurette Olaf's Frozen Adventure, which hits the big-screen in front of Disney•Pixar's "Coco" on Nov. 22, 2017. The clip we saw was still in its early stages but it showed different family traditions over the holidays. It was great to see different cultures and religions reflected in that clip, because holiday movies tend to center only on Christmas. My kids will be thrilled to see that Chanukah is featured, too!
And yes, Frozen 2 is in production. Directed by Chris Buck and Jennifer Lee, and produced by Peter Del Vecho, Walt Disney Animation Studios' feature-length follow-up to 2013's Oscar®-winning film "Frozen" is slated for theaters on November 27, 2019. Bell, Gad, Menzel and Groff are reprising their roles in an all-new story.
Disney•Pixar's COCO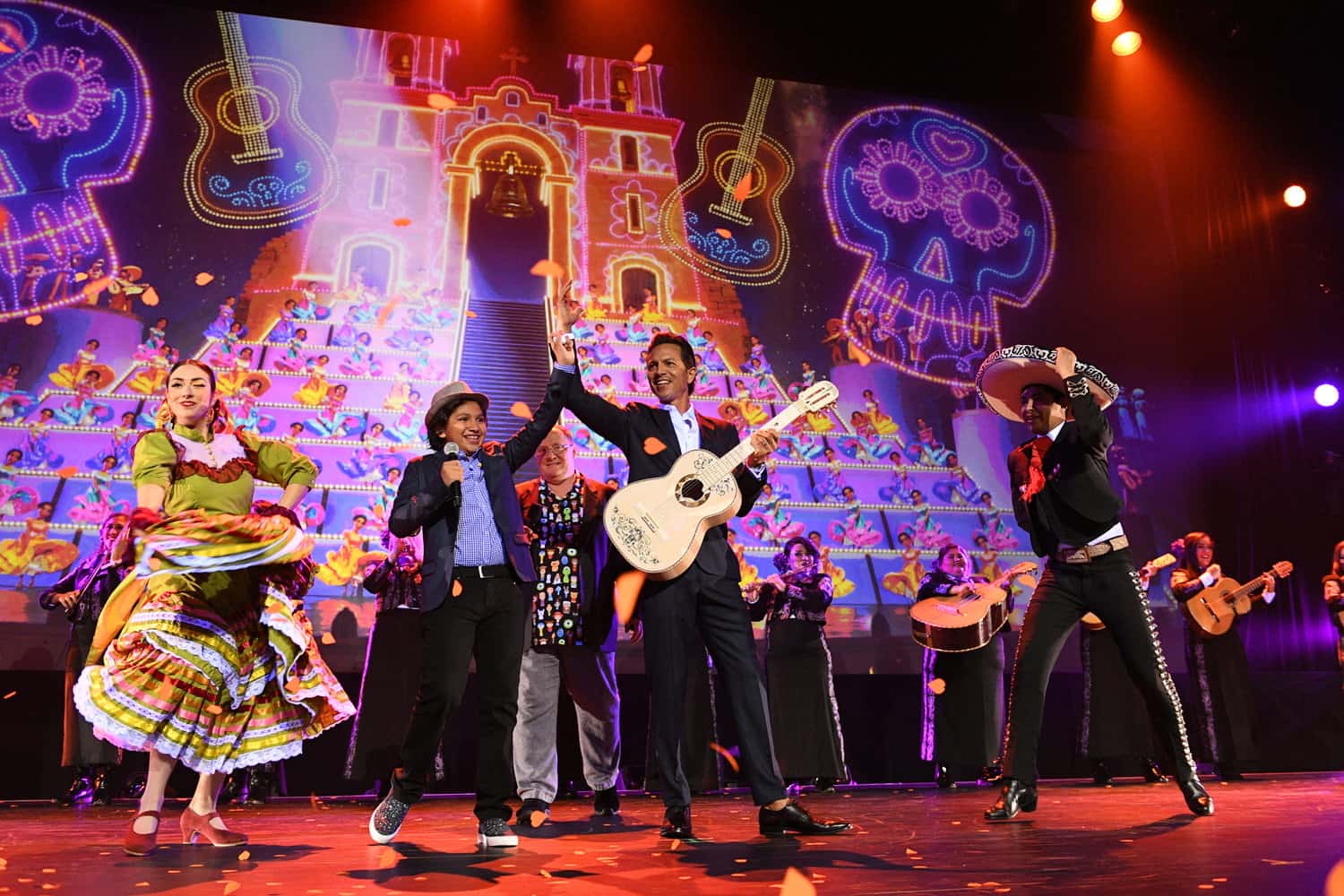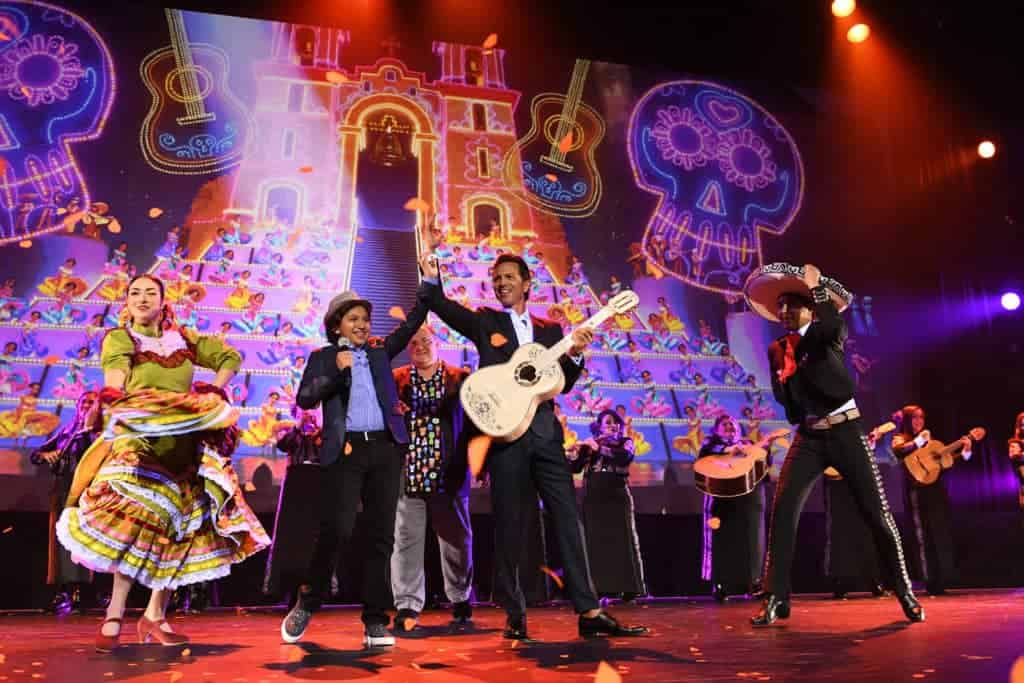 We also got to see a preview from Coco, which focuses on the beautiful Mexican tradition of honoring loved ones who have passed away during the Day of the Dead (día de los muertos). I was blown away by its beauty, story and music. Anthony Gonzalez, who provides the voice of Miguel in the film, and Benjamin Bratt, who lends his voice to Ernesto de la Cruz, teamed up to perform the song written by Kristen Anderson-Lopez and Robert Lopez.
Capping the animation presentation, the grand finale featured more than 160 performers who descended upon Hall D23 at the Anaheim Convention Center. Grammy-winning Mariachi Divas de Cindy Shea and the Ballet Folklorico de Los Angeles under the direction of Kareli Montoya, and the Grammy®-winning Gordon Goodwin Big Phat Band, gave a magical performance.
INCREDIBLES 2: JUNE 2018
Another highlight for me was the fashion spoof clip about Edna Mode, from the 2004 "The Incredibles." Rachel Zoe, Zac Posen, Heidi Klum, Andre Leon Talley and even Kendall Jenner shared their thoughts on Edna. As a true fashion lover, I couldn't stop laughing. It was the best way to introduce the sequel.
"Incredibles 2" director Brad Bird—who lends his voice to Edna—joined Lasseter on stage to welcome the voices of Mr. and Mrs. Incredible (Craig T. Nelson and Holly Hunter), Violet (Sarah Vowell), Dash (newcomer Huck Milner) and Frozone (Samuel L. Jackson). Bird revealed details of the upcoming caper, which puts the family into an expanded universe that includes new allies and a brand-new villain. "'Incredibles 2' is really a family film, it's just that the family happens to have super powers," said Bird. "They may have super speed or super strength, but they experience the same problems as any family."
"Bob's actually home with the kids this time and I'm the one out fighting crime," added Hunter. She joked, "I've been working out 13 hours a day!"
"Incredibles 2" hits theaters on June 15, 2018.
RALPH BREAKS THE INTERNET: WRECK-IT RALPH 2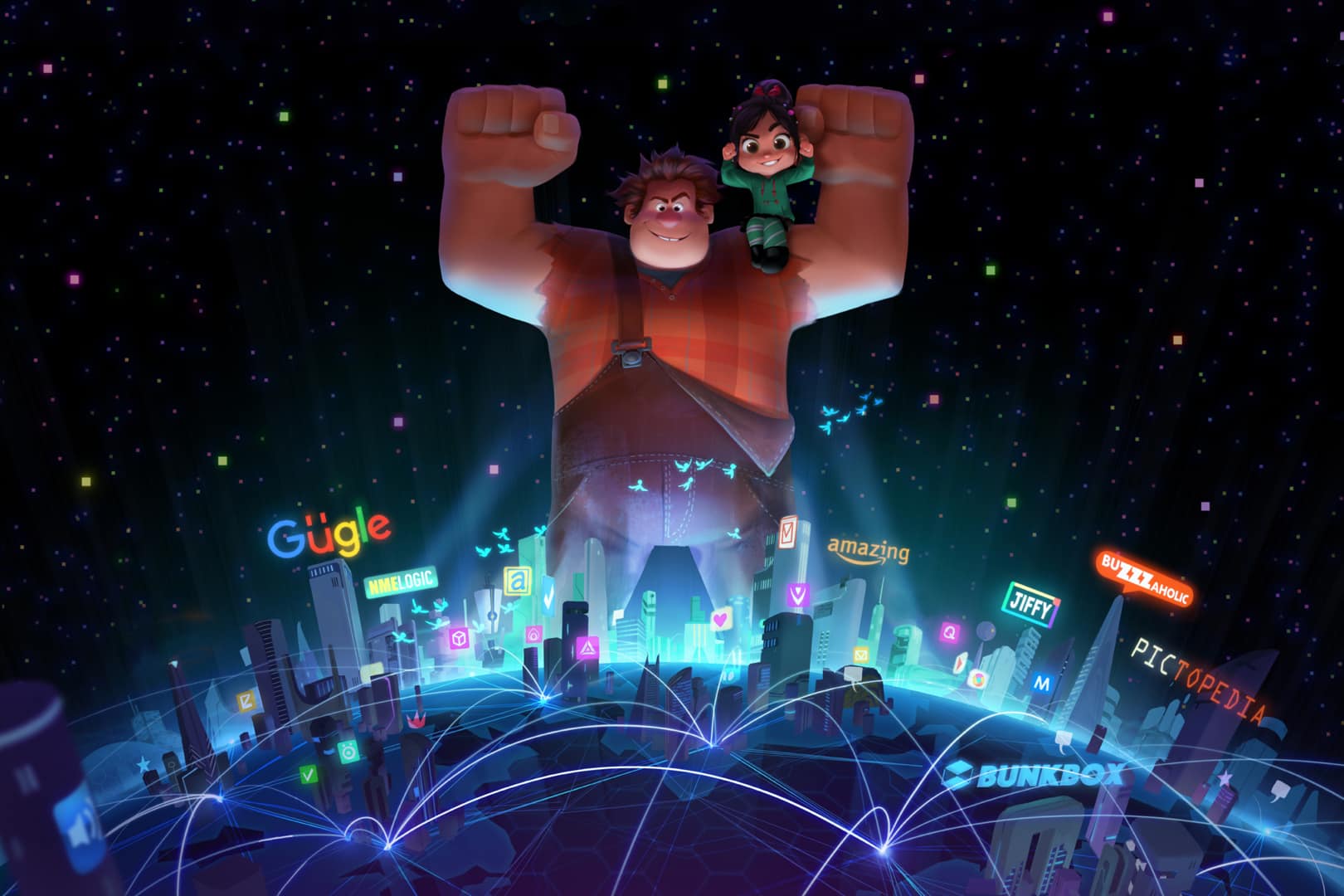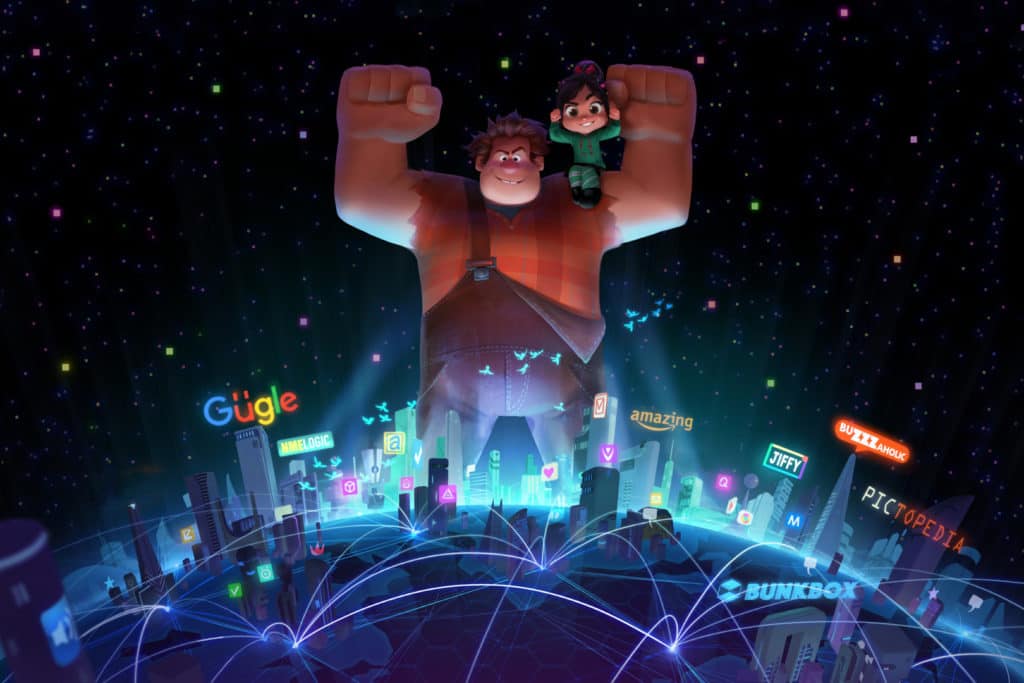 One of my favorite moments during the presentation was the teaser from Ralph Breaks the Internet: Wreck-It Ralph 2. Directors Rich Moore and Phil Johnston hit the stage at D23 Expo 2017, introducing Emmy®-winning actress and comedian Sarah Silverman, who returns as the voice of Vanellope von Schweetz.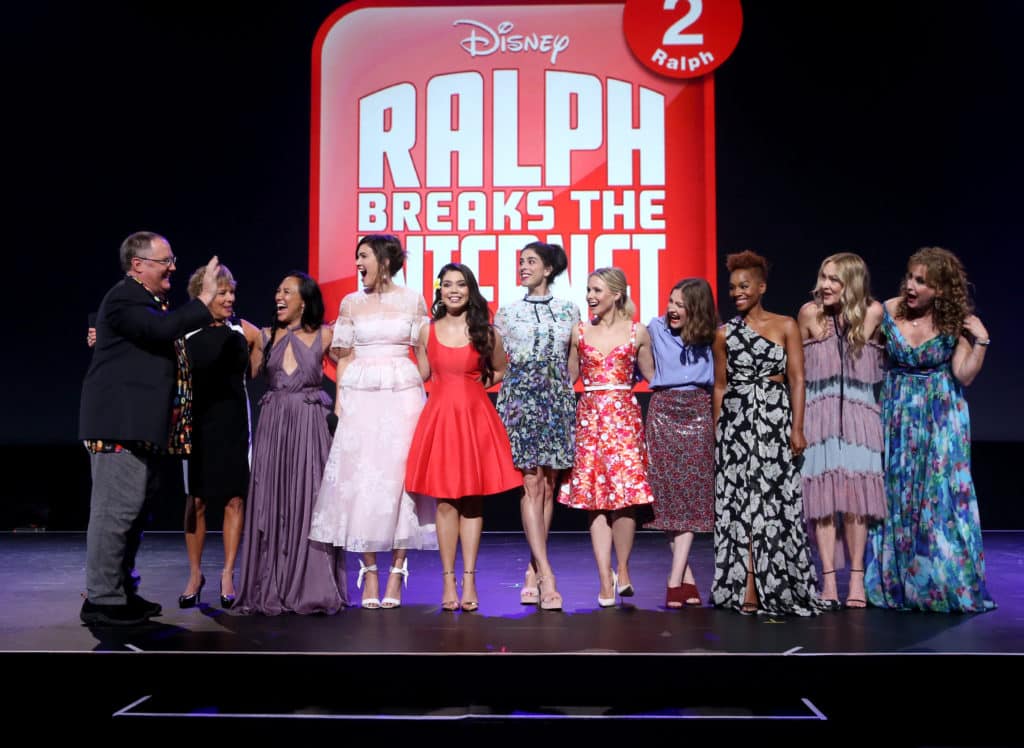 We then saw a scene from the film. It was hilarious! It was a homage to Disney Princesses but with a twist. It made them seem real, snarky and as if they dropped their filter. Lasseter revealed that filmmakers had asked the original voice actresses behind the Princesses featured to reprise their roles for the sequence. Then, Auli'i Cravalho ("Moana"), Kristen Bell (Anna in "Frozen"), Kelly MacDonald (Merida in "Brave"), Mandy Moore (Rapunzel in "Tangled"), Anika Noni Rose (Tiana in "The Princess and the Frog"), Irene Bedard ("Pocahontas"), Linda Larkin (Jasmine in "Aladdin"), Paige O'Hara (Belle in "Beauty and the Beast") and Jodi Benson (Ariel in "The Little Mermaid") were welcomed on stage for the largest gathering of Disney Princesses in history.
Walt Disney Animation Studios' follow-up to 2012's "Wreck-It Ralph" leaves the arcade behind, venturing into the expansive universe of the internet—which may or may not survive Ralph's not-so-light touch. Filmmakers revealed a new character, Yesss, an algorithm who plays an important role in Ralph and Vanellope's journey within the internet. Golden Globe®-winning actress Taraji P. Henson ("Empire") lends her voice to the character. "Yesss is a new character who owns the website Buzzaholic," said Henson. "Yesss knows about everything cool and on trend. And she does spell her name with a triple 's.' Yesss is very savvy, smart and sexy."
Produced by Oscar® winner Clark Spencer, "Ralph Breaks the Internet: Wreck-It Ralph 2" hits theaters on Nov. 21, 2018.
UNTITLED DISNEYTOON STUDIOS FILM
John Lasseter announced Disneytoon Studios' original new animated movie as "Untitled DTS Film." Directed by Klay Hall and Bobs Gannaway, and produced by Ferrell Barron, the theatrical feature film explores the future of aviation—taking moviegoers to the edge of discovery in the air—and beyond. "Untitled DTS Film" opens in theaters on April 12, 2019. They showed us one sequence in which the planes are doing a speed and sound test; it looked incredible but we have to wait to see what it is really about.
Pixar will release TOY STORY 4 in June 2019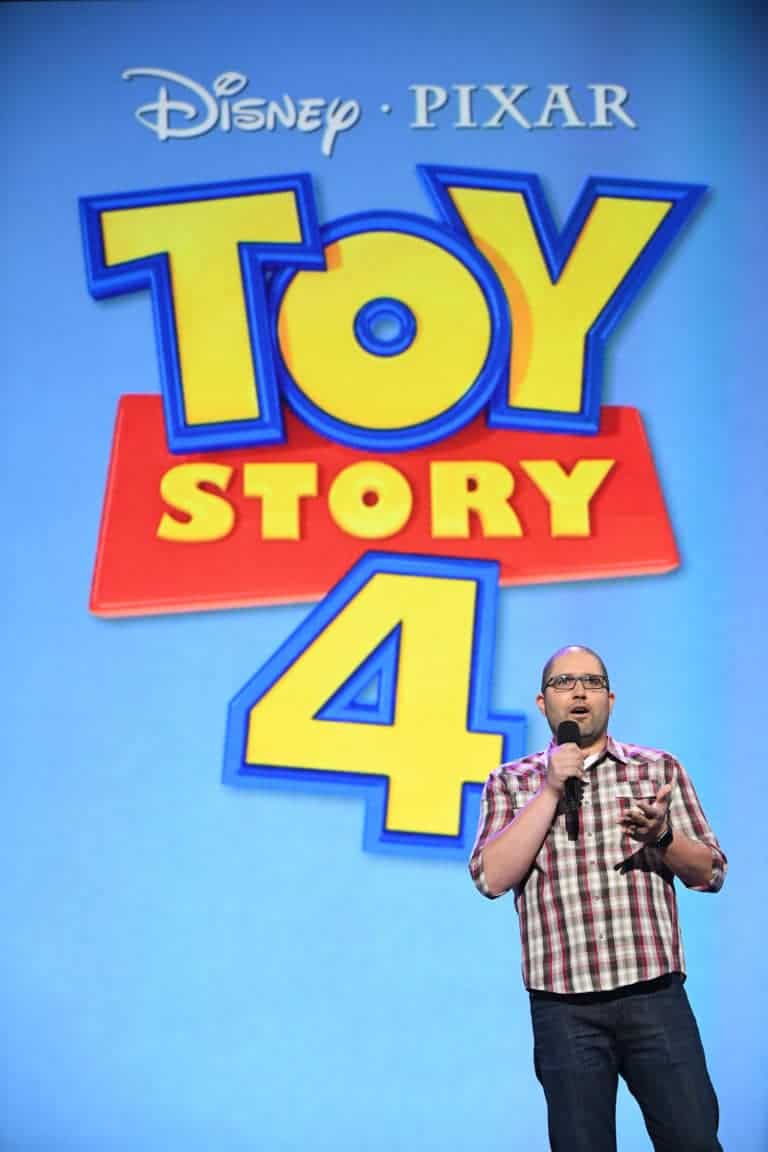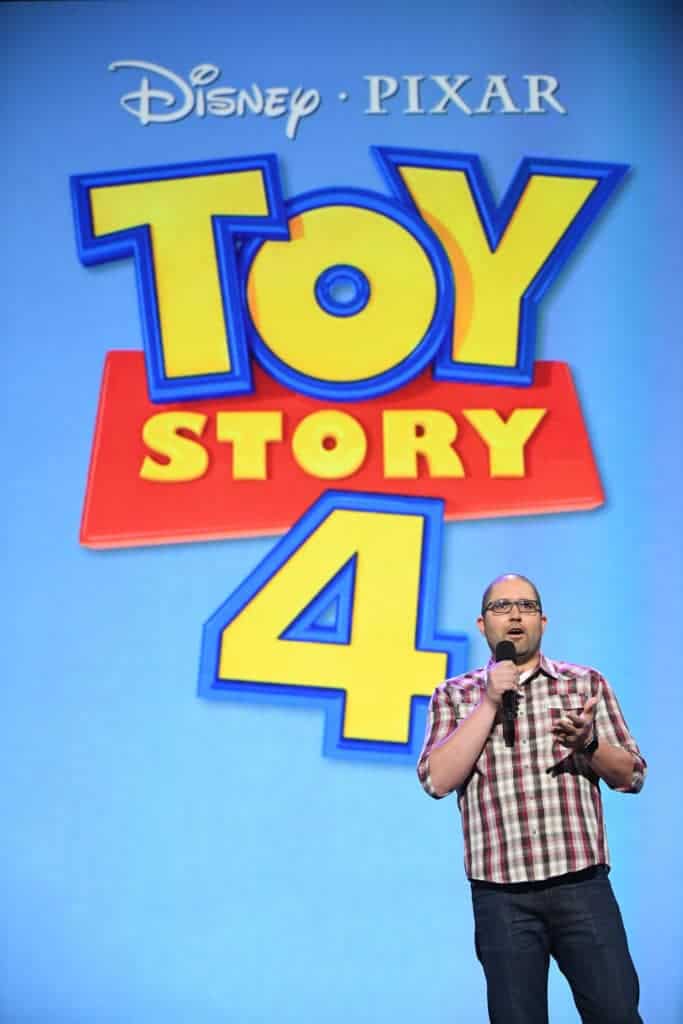 The least surprising announcement for me was Josh Cooley assuming full director responsibilities for Toy Story 4. I had the privilege of meeting and interviewing him about "Riley's First Date?" and you could tell Disney, Pixar and John Lasseter trust him. During that junket in 2015 I learned he was co-directing Toy Story 4, but now Lasseter announced that he is the sole director. Produced by Jonas Rivera ("Inside Out"), "Toy Story 4" is slated for release on June 21, 2019. That means it comes out a year after the new Toy Story land will open inside Disney's Hollywood Studios next summer at Walt Disney World Resort.
UNTITLED DAN SCANLON MOVIE
Director Dan Scanlon, who helmed Pixar's "Monsters University," joined Lasseter to share a few details about an all-new original feature film currently in production at Pixar Animation Studios. According to Scanlon, who lost his father at a very young age, the film is inspired by the question he's always asked: who was my father? The story is set in a world with no humans—only elves, trolls and sprites—"anything that would be on the side of a van in the '70s," said the director. "In the film, we're going to tell the story of two teenage elf brothers whose father died when they were too young to remember him. But thanks to the little magic still left in the world, the boys embark on a quest that will allow them a chance to spend one last magical day with their father."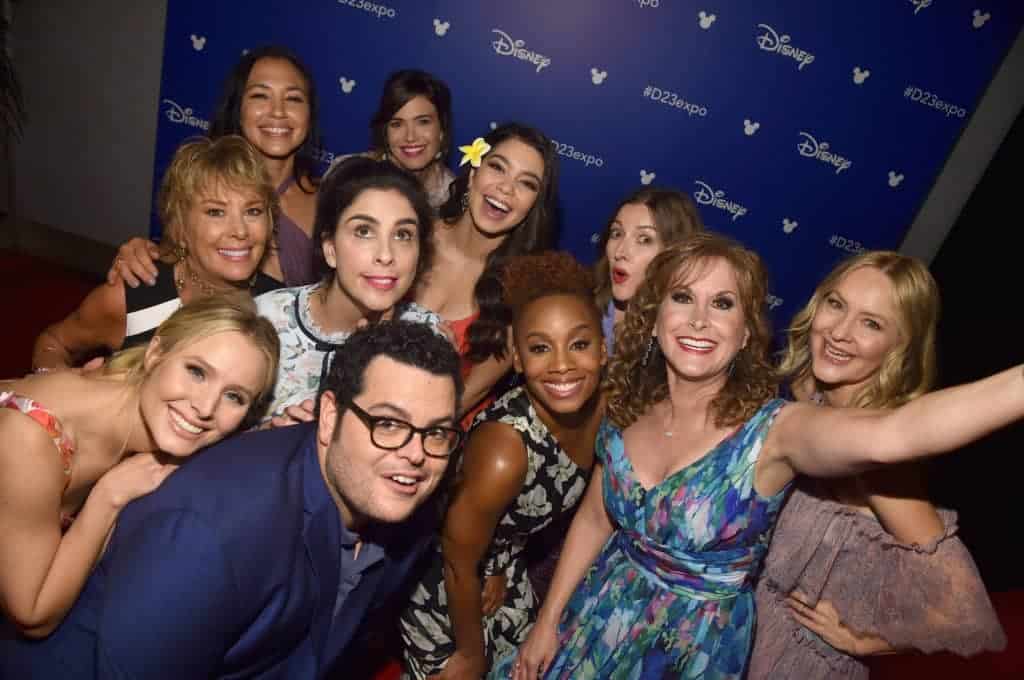 I still can't believe I saw so much talent on one stage. Benjamin Bratt, Josh Gad, Kristen Bell, Holly Hunter, Craig T. Nelson, Sarah Vowell, Samuel L. Jackson, Sarah Silverman, Auli'i Cravalho, Kristen Bell, Mandy Moore, Kelly MacDonald, Anika Noni Rose, Irene Bedard, Linda Larkin, Paige O'Hara and Jodi Benson are one impressive group! But the talent behind the movies was remarkable. Seeing the passion John Lasseter and his team have for what they do leaves you inspired… and impatient! Some release dates seem so far away that I don't know how fans will bear to wait so long.
Disclosure: I was invited by Disney to cover the D23 Expo 2017 but did not receive compensation for my posts.
Photos: courtesy of Disney (no cameras were allowed during the presentation)