Easy Dia de los Muertos or Day of the Dead Makeup Tutorial
You'll love this easy Day of the Dead makeup tutorial and hairstyle inspired by the Catrina – the elegant female skeleton symbol for Dia Los Muertos.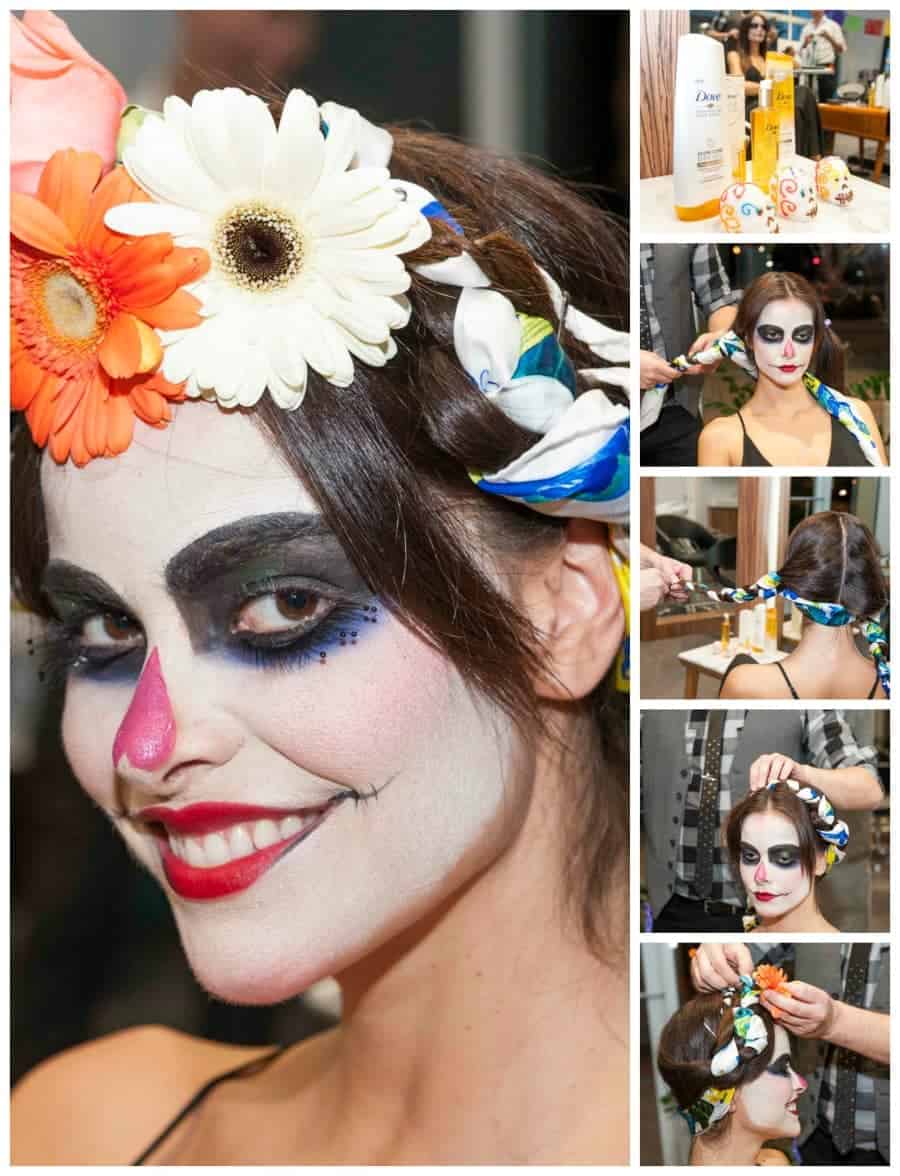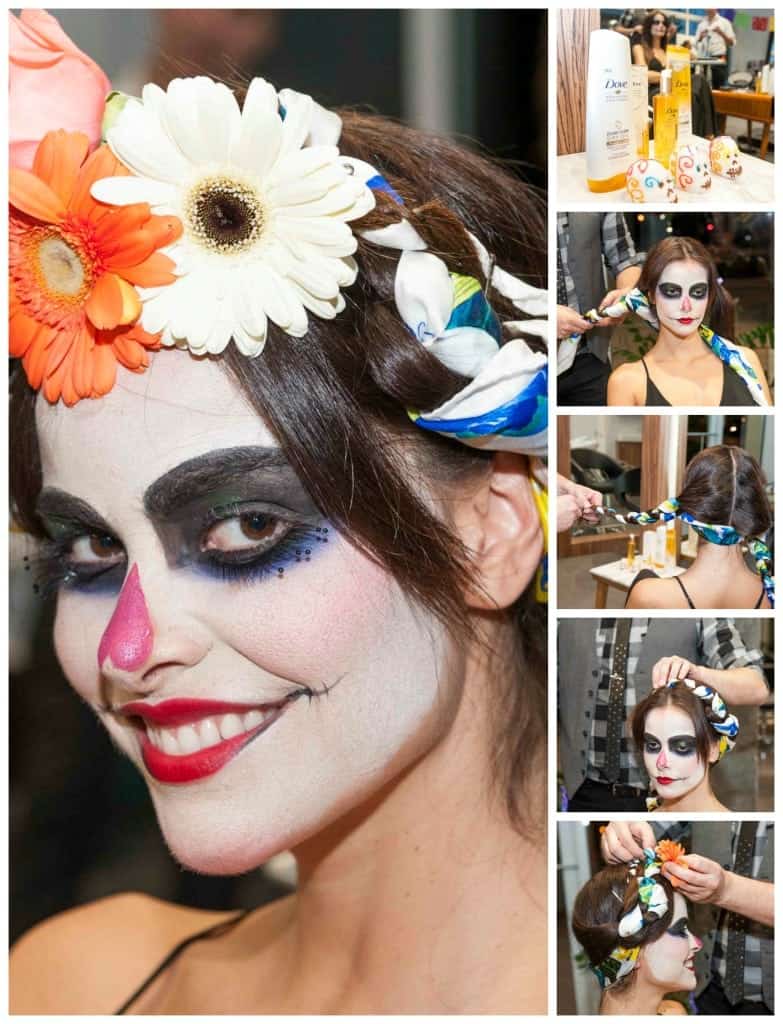 Millions honor the memory of their loved ones during the Dia de Los Muertos (Day of the Dead), while others find Halloween inspiration in their Mexican heritage.
The Día de Los Muertos holiday remembers friends and family who have passed. Mexican families build multi-level altars to commemorate the lives of those they cared for very deeply.
Altars feature items from the honored person – books, hats, toys, or other personal items are among the most popular. Other staple items include the departed's favorite foods and altars topped with the cempasúchil, the traditional holiday flower.
Impress your friends by following the steps in our beautiful and easy Day of the Dead makeup tutorial.
Easy Catrina or Day of The Dead makeup and hair tutorial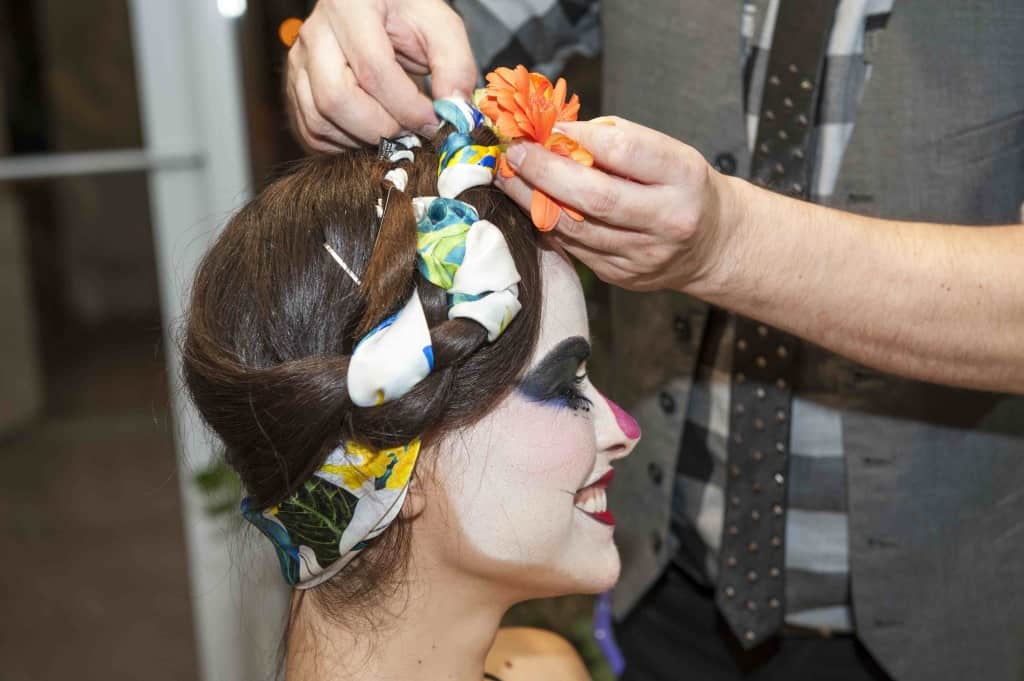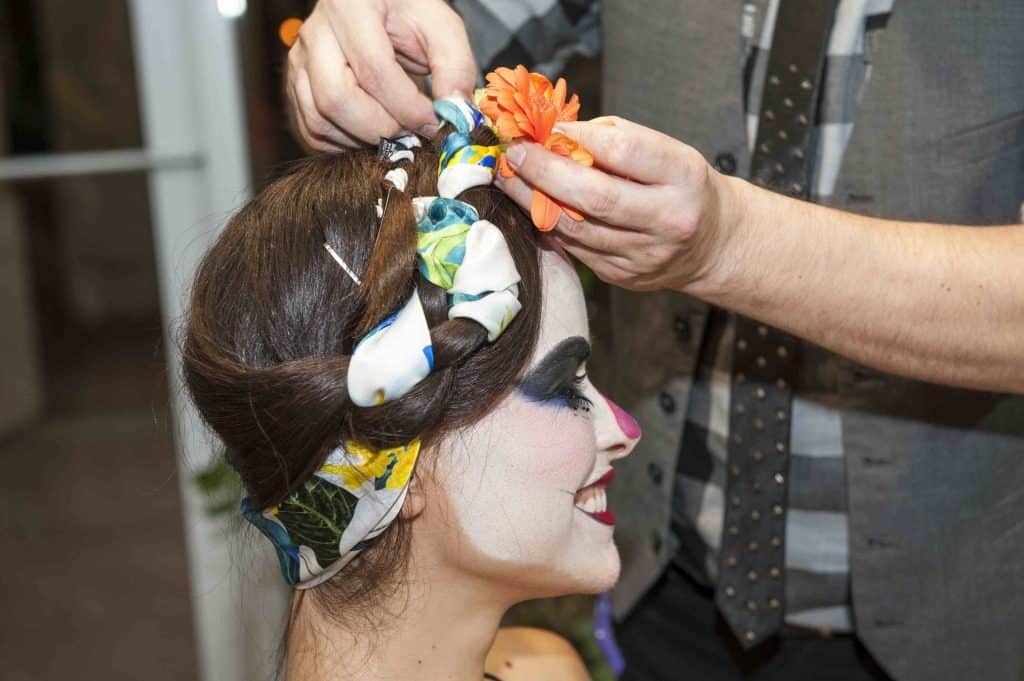 Wash and condition your hair. Try Dove Pure Care Dry Oil Shampoo and Conditioner to leave your hair silky and smooth.
Apply white makeup on your face (leaving out your eyes).
Apply black kohl, eyeshadow, or face paint around your eyes. You can also use a blue eyeshadow underneath your lower lash line.
Use a black eyeliner to create black lines from your mouth to your cheeks to elongate your lips.
With red lipstick, paint an elongated upside-down heart on your nose and paint your lips red.
Apply 2-4 pumps of Dove Pure Care Dry Oil to help protect your hair and blow dry with your fingers or using a round brush to give it volume.
Part your hair in two sections down the middle (as if you were going to make two pigtails). Place a folded scarf along your neck and pin it to the bottom of your head, leaving two equal pieces along each side of your shoulders.
On one side of your head, braid your hair intertwining the scarf as the third strand. Braid the other side in the same way.
Bring one braid alongside your face and do the same for the other. Secure at the top with bobby pins.
If you want extra glitz and glam, add flowers to the top of your head and secure with bobby pins.
Photos: courtesy of Dove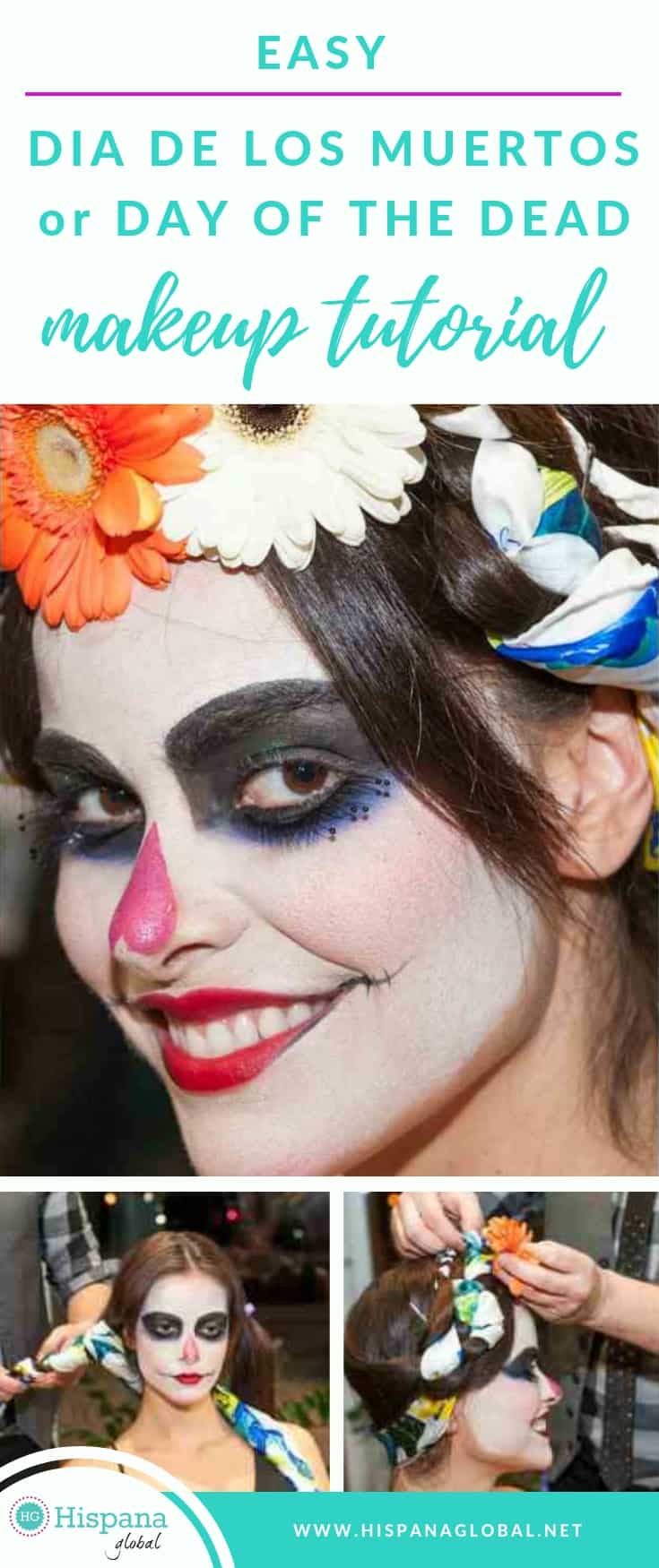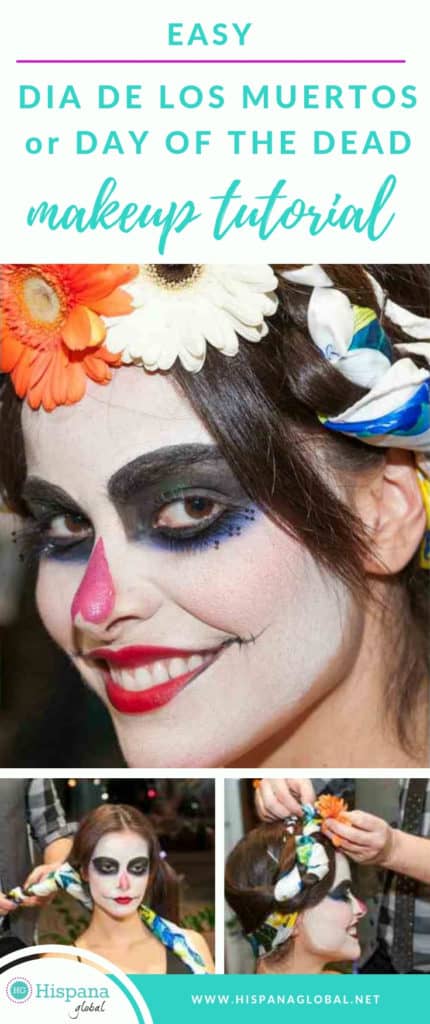 Lee este post con maquillaje y peinado para el día de los muertos en español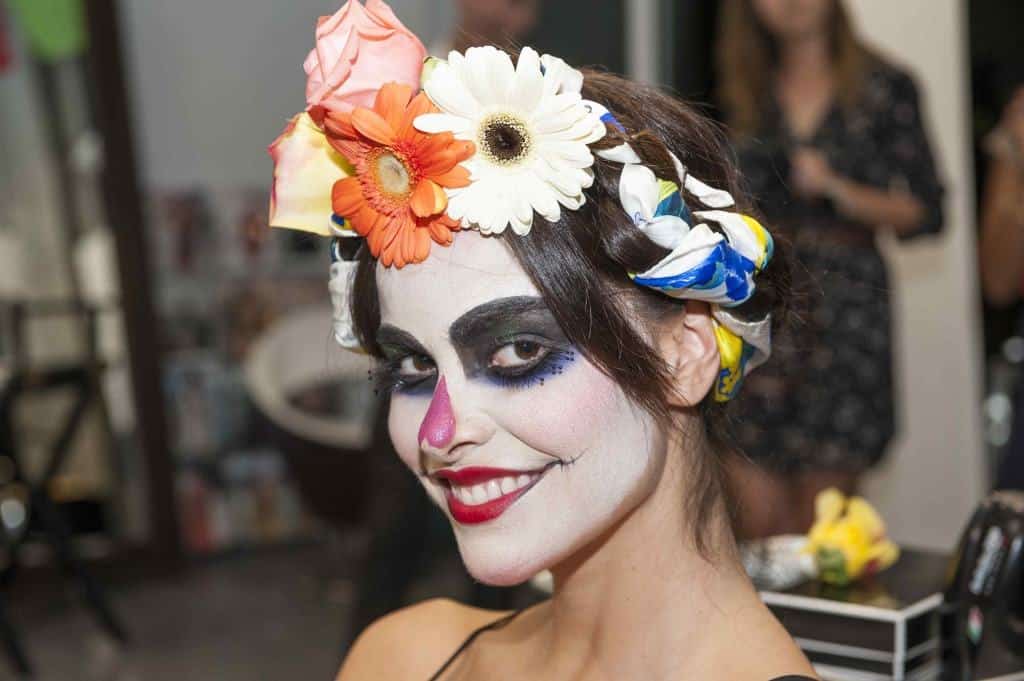 Complete your Day of the Dead celebration with easy recipes to honor Dia de Los Muertos.