Coco: An Exquisite Film That Honors Those We Never Stop Loving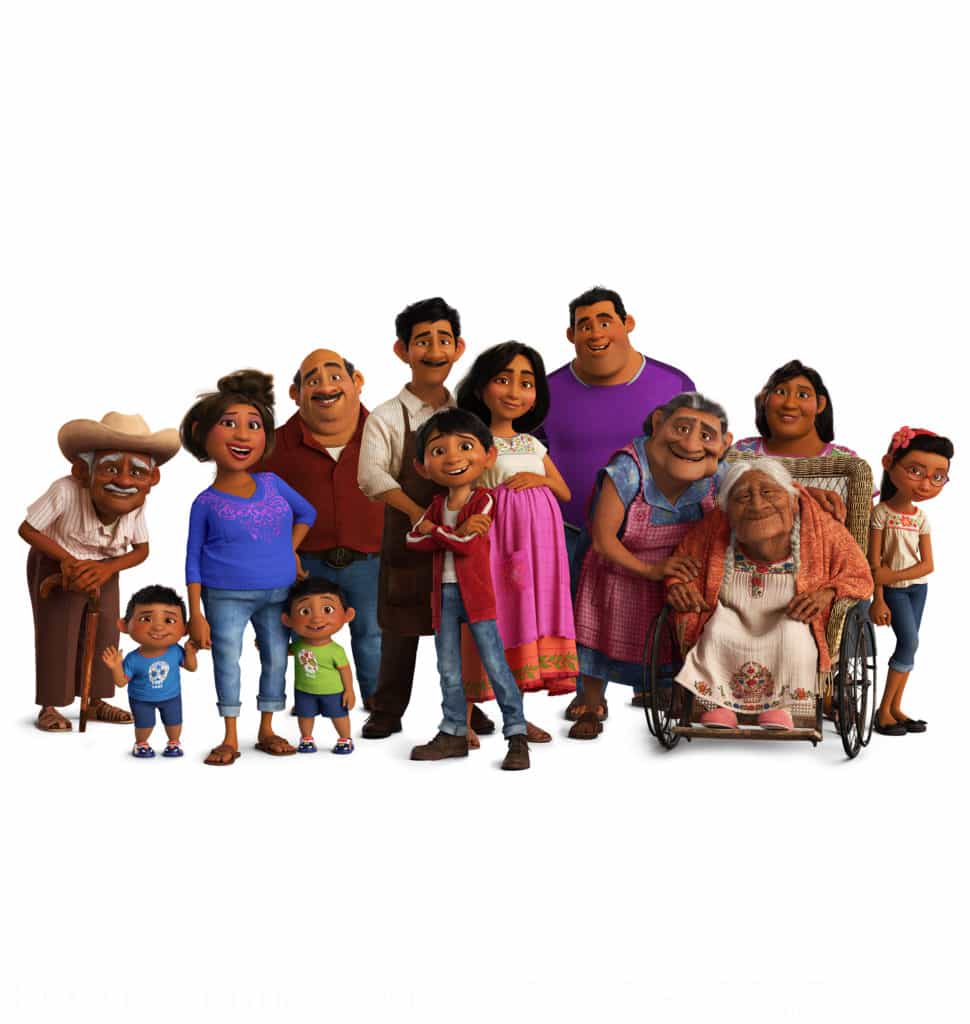 The first time I heard about Disney Pixar's Coco was over two years ago. Months later I visited Pixar for the first time and saw an area on the second floor that had all kinds of Mexican handicrafts and Day of the Dead elements. Never in my wildest dreams did it cross my mind that two years later I would be walking down Hollywood's Walk of Fame at the Coco premiere.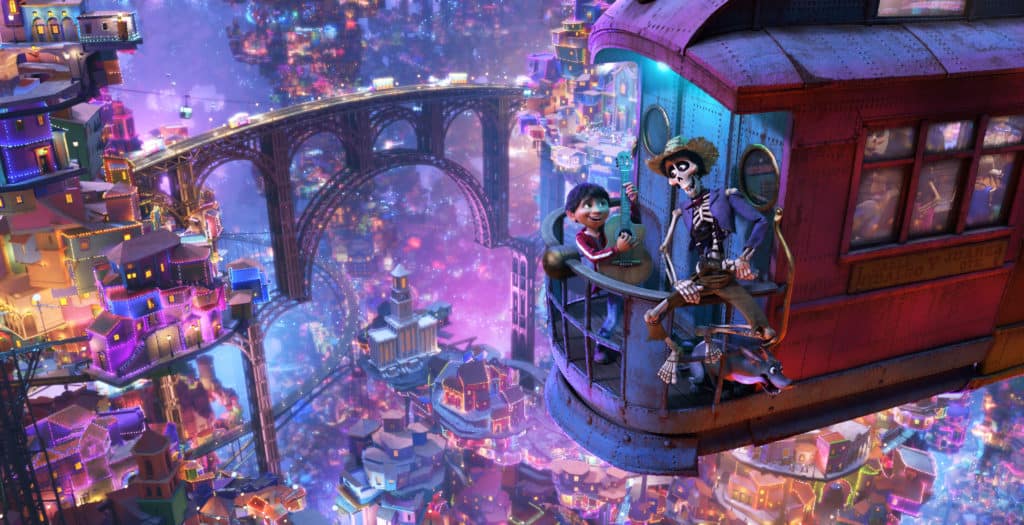 To be honest, I have never celebrated the Day of the Dead. I grew up in Chile, where it's not customary. I'm also Jewish, so I'm used to remembering our loved ones  throughout the year and especially during the High Holidays. I've always been intrigued by how my Mexican friends honor the memory of their loved ones who have passed away on November 2, but only knew about the Day of the Dead superficially. It felt very foreign to me even if it's become widely known (and commercialized) in the US in the past few years.
That's why I was so surprised by how much Coco touched me. It's a film that stays with you for days. It's beauty lies not only in its gorgeous colors, animation and photography, but above all, in its timeless story that is relevant and relatable across cultures, religions and languages. After all, death is a part of life, and we will all experience grief at one point of our lives.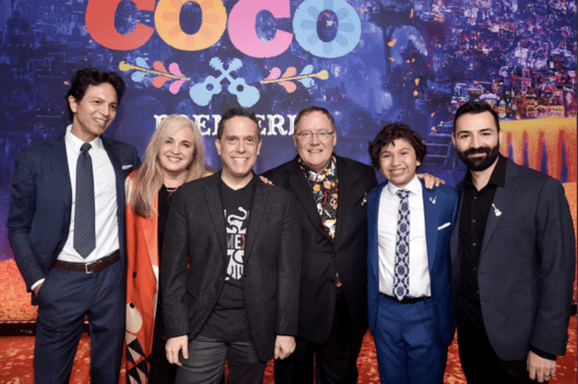 Director Lee Unkrich is no stranger to knowing how to tug at your heartstrings. After all, he directed Toy Story 3, which made me sob loudly. His co-director Adrian Molina is also a master of storytelling, so together they created a film that is truly special and unique. It honors Mexican traditions but allows non-Mexicans to learn about them, respect them and even admire them. Coco builds bridges across cultures in a way I have never seen before. It even builds a bridge into the land of the dead that brings you comfort when you're grieving for those you have lost.
Despite his family's baffling generations-old ban on music, Miguel (voice of newcomer Anthony Gonzalez, who has an incredible voice) dreams of becoming an accomplished musician like his idol, Ernesto de la Cruz (voice of Benjamin Bratt). Desperate to prove his talent, Miguel finds himself in the stunning and colorful Land of the Dead following a mysterious chain of events. Along the way, he meets charming trickster Hector (voice of Gael García Bernal), and together, they set off on an extraordinary journey to unlock the real story behind Miguel's family history. Directed by Lee Unkrich, co-directed by Adrian Molina and produced by Darla K. Anderson, Disney•Pixar's "Coco" opens in U.S. theaters on Nov. 22, 2017.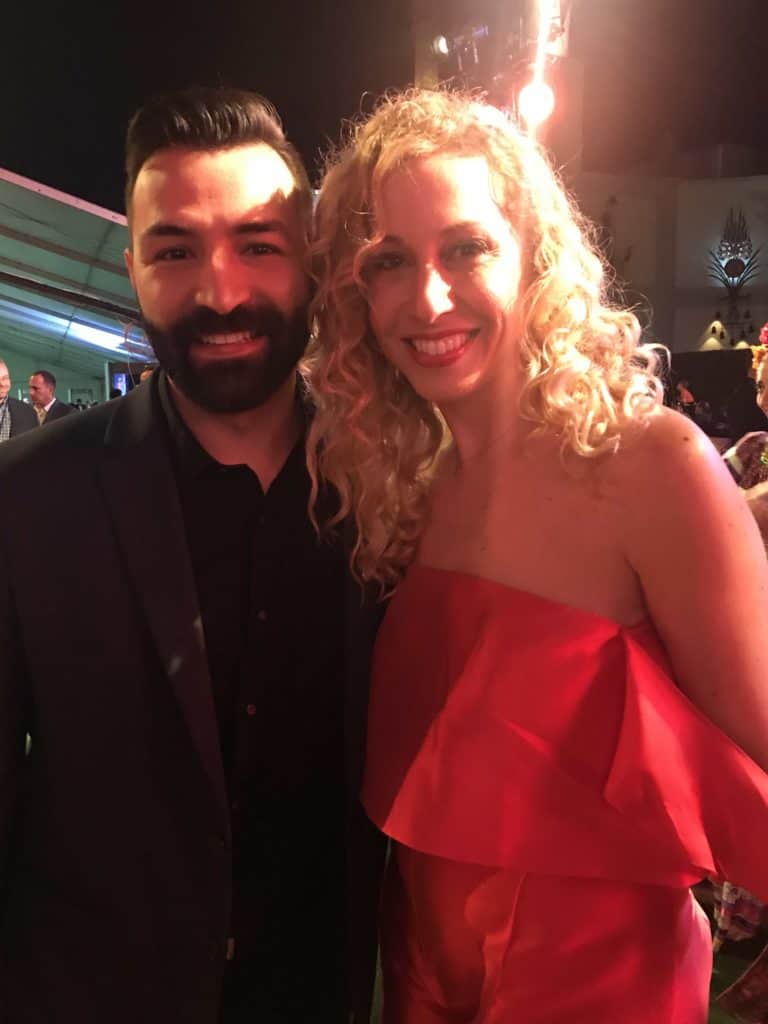 I refuse to spoil the movie for you because I want everybody to see it when it opens in theaters. I also want everybody to be surprised by Coco's cinematic perfection and exquisite storytelling. However, I have to mention two things that really stood out for me. The opening scenes with papel picado are perfection, so pay attention to how they frame the story. Second, parents can rest assured that even if it centers on the Day of the Dead, this is a family movie appropriate for all ages. It's not scary at all. Sometimes it's so funny that you forget that many characters are dead. The skeletons are friendly and even reflect the personality of the voice actors.
Coco's Hollywood Premiere

The Hollywood premiere also paid homage to Mexico and its rich cultural heritage. From the moment you walked in, all you saw was rich colors and even the carpet was covered in marigolds. Mexican mariachi gave the perfect touch with traditional music in Spanish and the dancers invited you to feel as if you had walked into a Mexican town. There were ofrendas and altars as are customary when celebrating the Day of the Dead, plus different activity stations where you could make papel picado, flower crowns or even get face painted like a catrina.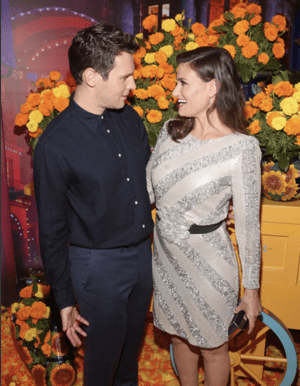 The red carpet was a veritable who's who of Hollywood A-listers. Benjamin Bratt, Gael Garcia Bernal, Idina Menzel (she reprises her role as Elsa in Olaf's Frozen Adventure, a 21-minute short film that will be playing for a limited time before Coco), Edward James Olmos,  Eugenio Derbez, Angelica Maria and her daughter Angelica Vale were just a few of the stars I saw. Coco's directors and producers also seized there own moment taking in the gorgeous celebration of their film. I later saw Disney CEO and chairman Bob Iger, who mingled with everybody as if he was just another person at the premiere. He even grabbed some popcorn right before Coco started playing at the famous El Capitan theater.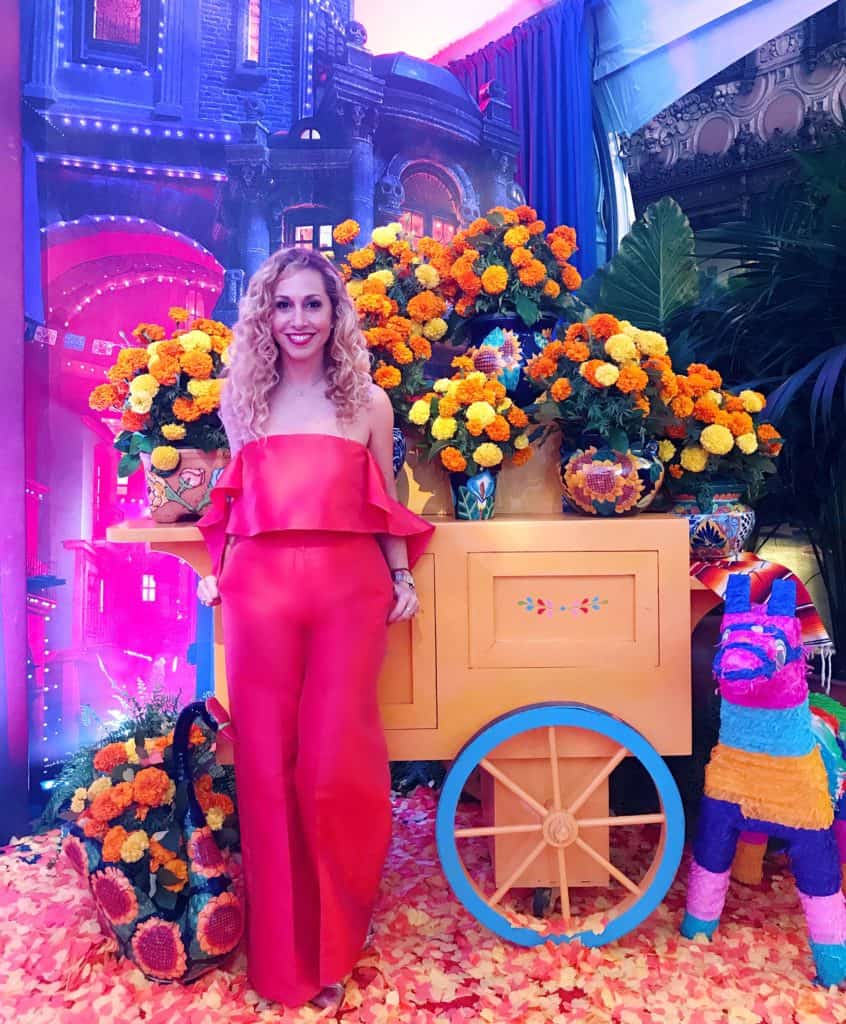 As I mentioned before I flew to LA, I wanted to wear something special for Coco's premiere. I'm elated that designer Michelle Meler created the most perfect outfit for me. The red top and wide pants coordinated beautifully with Coco's rich colors and the marigold petals on the red carpet. Plus, I was so comfortable! Who knew chic could be comfy too?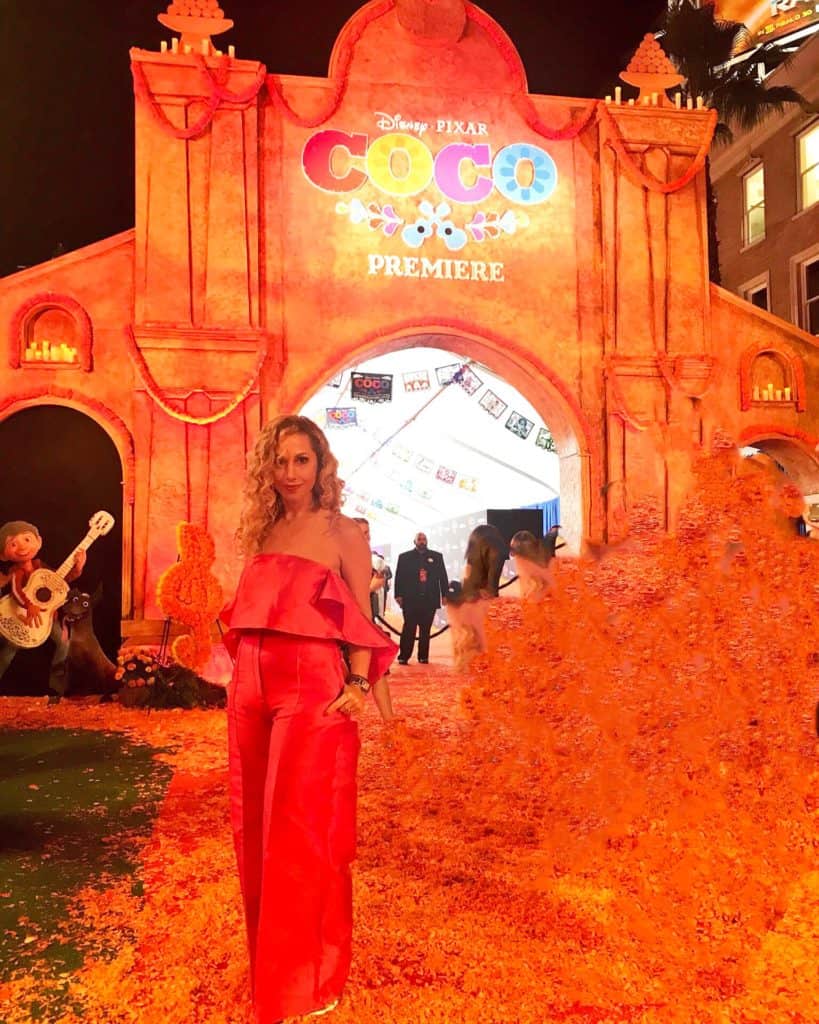 Thank goodness I took pictures before I saw the movie, because Coco connected with me in such a profound way that I couldn't stop crying towards the end. The film triggered so many emotions in me. It  reminded me not only of how much I miss my own great grandmother Sofia, my grandmother Tethel, my grandfathers Misha and Jose, my cousin Steven, and my uncle George, among so many other loved ones that have passed away. It reminded me that grief comes to you in waves, hitting you unexpectedly at times, and that you learn to live with loss but it never goes away.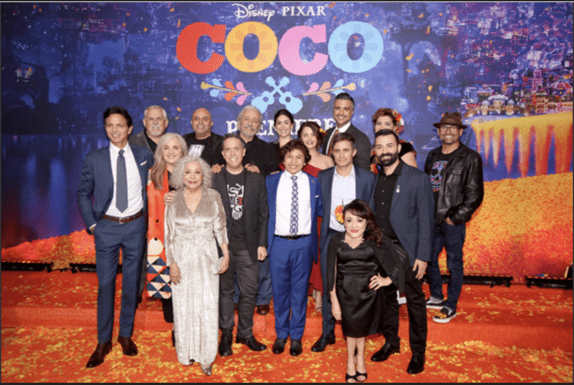 Director Lee Unkrich always hopes to make you feel something with his films. With Coco he not only makes you feel, he makes you treasure the memories you have of those you never stop loving, even if you cannot  see or hug them anymore.
That's why I think it's so powerful and will stay with you for a long time.
Disclosure: Disney invited me to the Hollywood premiere of Coco but I did not receive any compensation for my posts.