Free Finding Dory Connect The Dots Printable Activities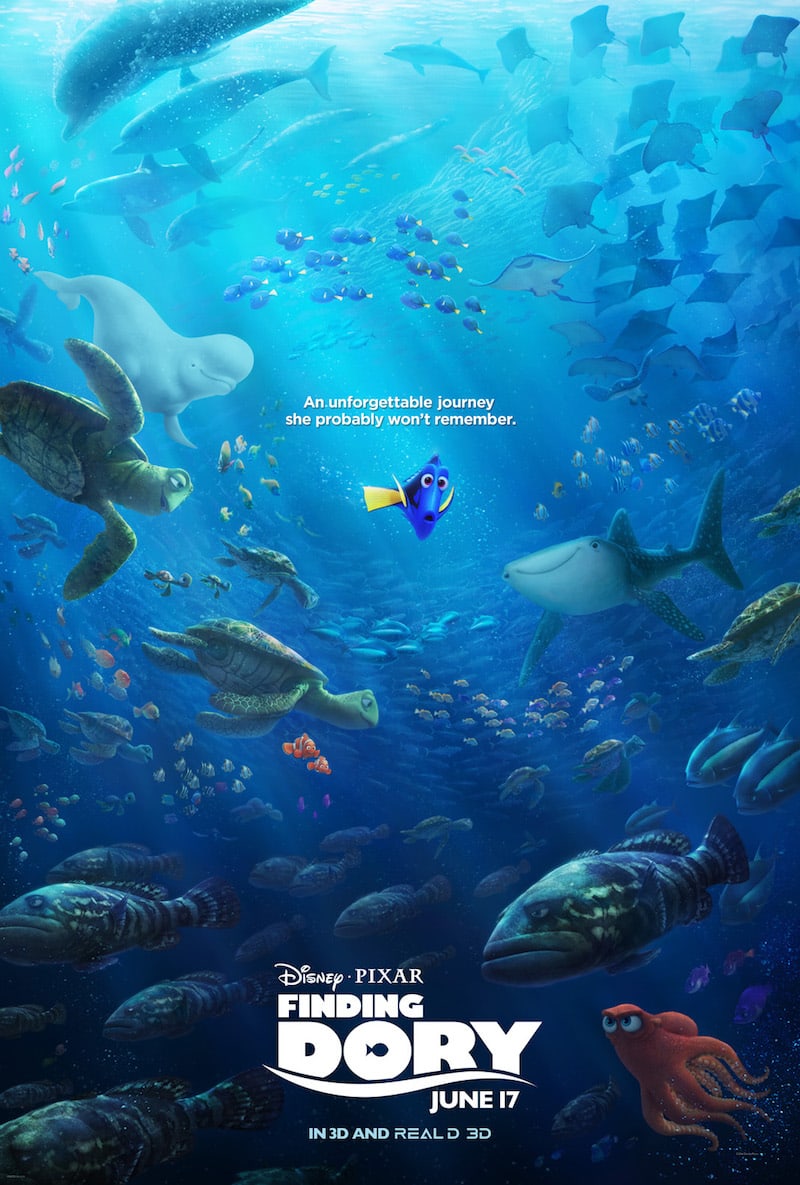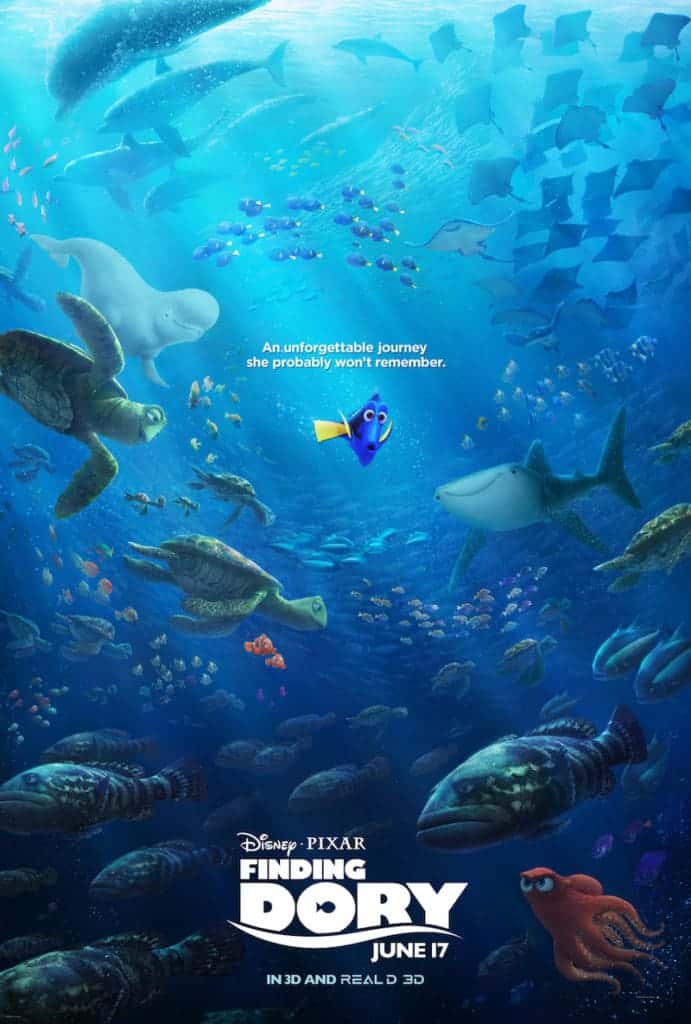 The time has come and Disney Pixar new film "Finding Dory" is in theaters everywhere. We were at the world premiere in Hollywood with Ellen DeGeneres and saw how touching and moving it is.  Check out our Finding Dory premiere video and exclusive pictures here.
We always like to bring you free children's activities, and this time we have printable connect the dot sheets with the main characters of Finding Dory. Click on each image to enlarge and then print at home for free. These are so much fun for kids!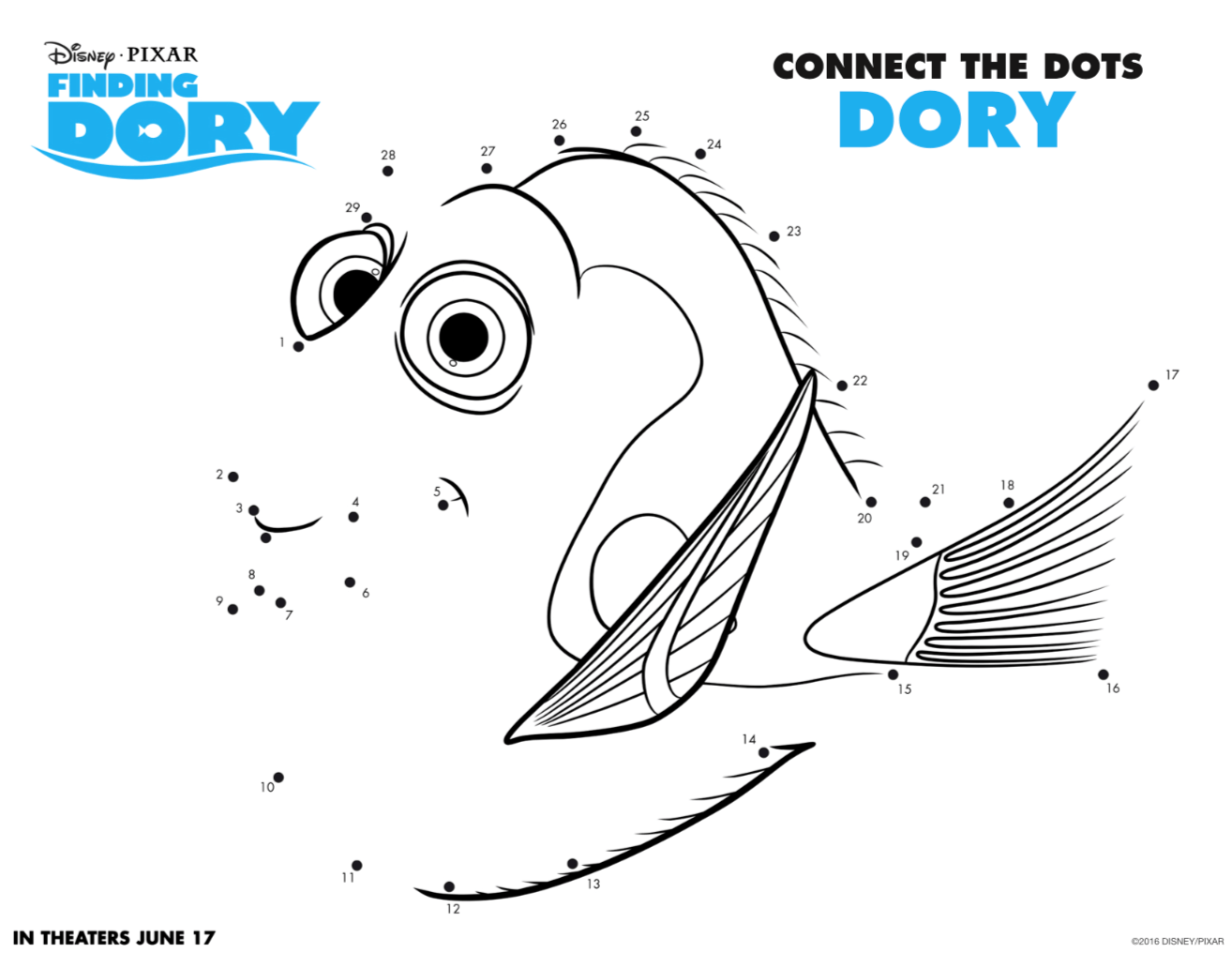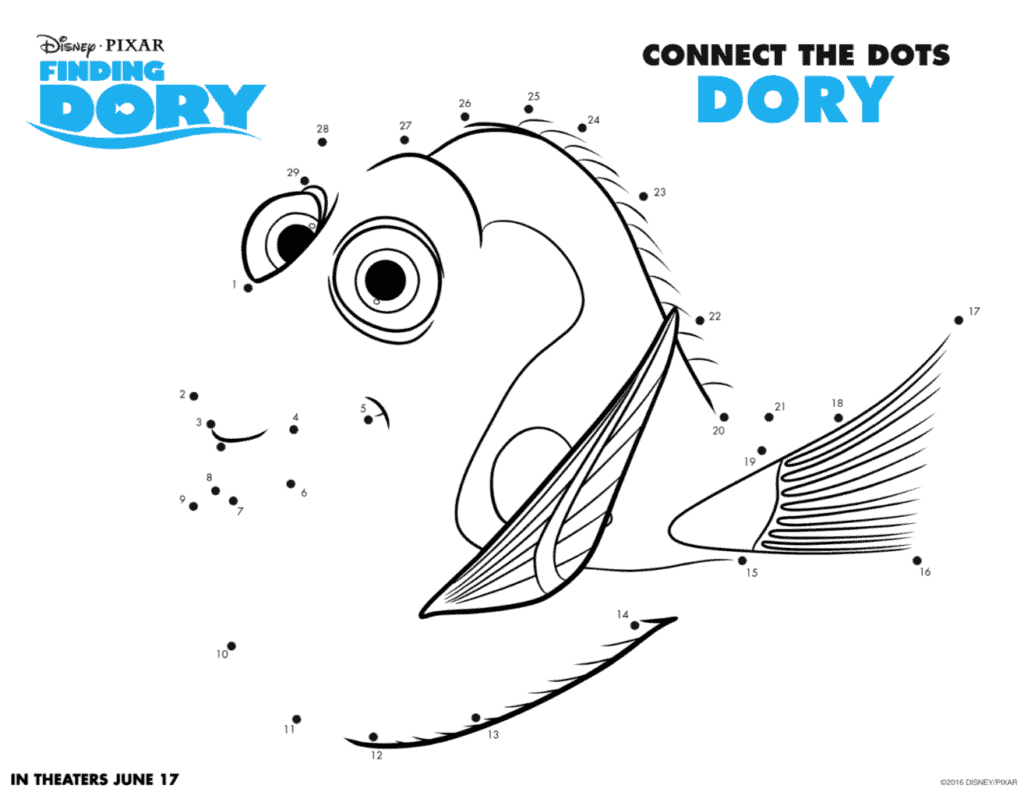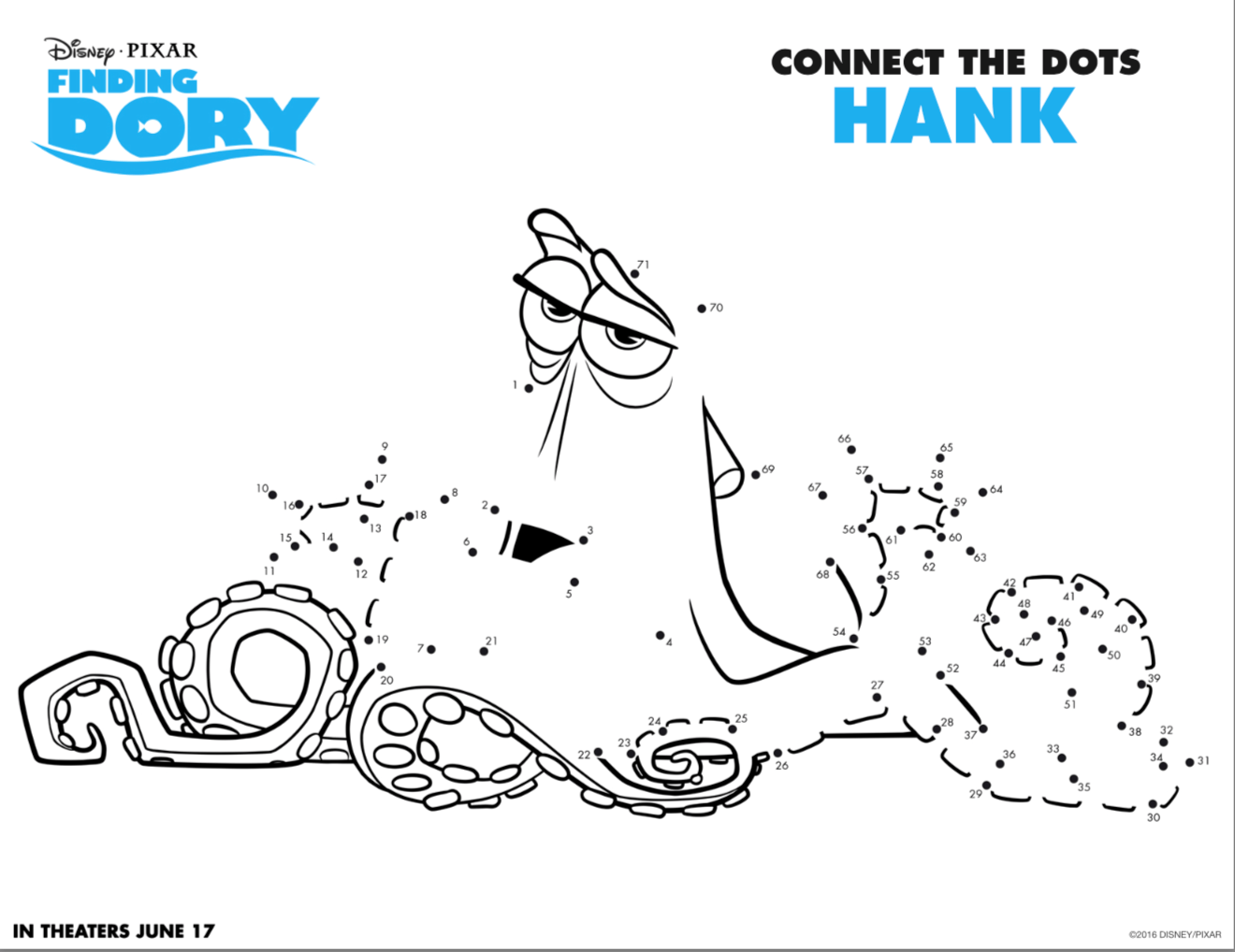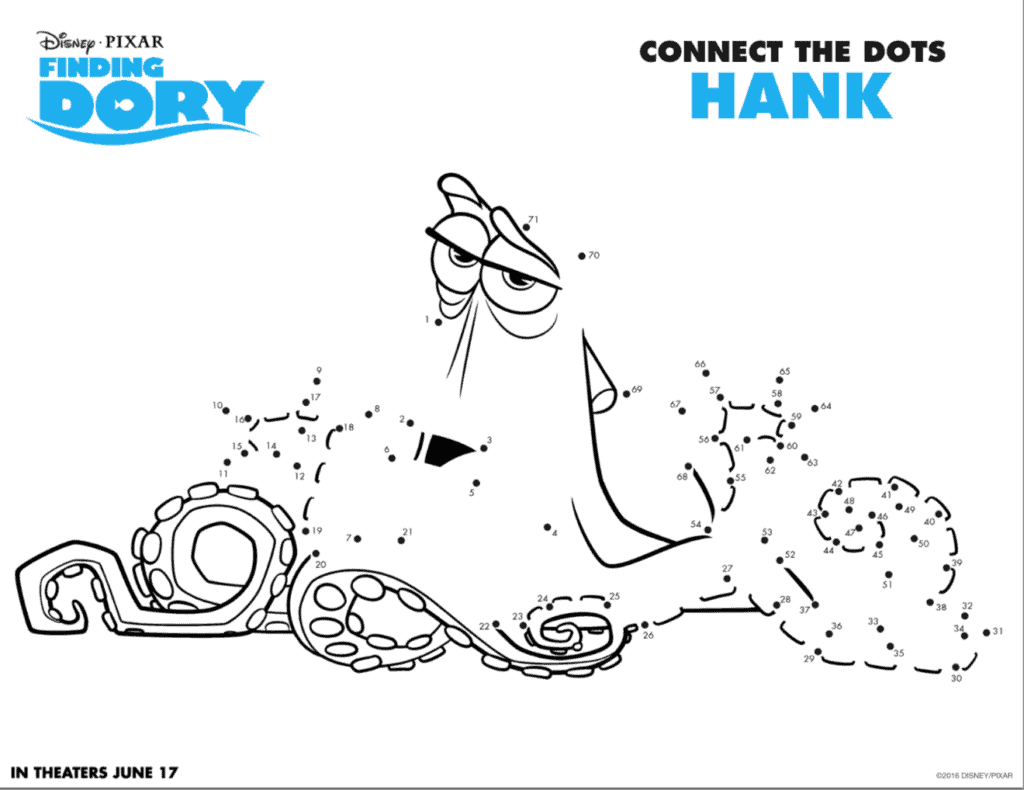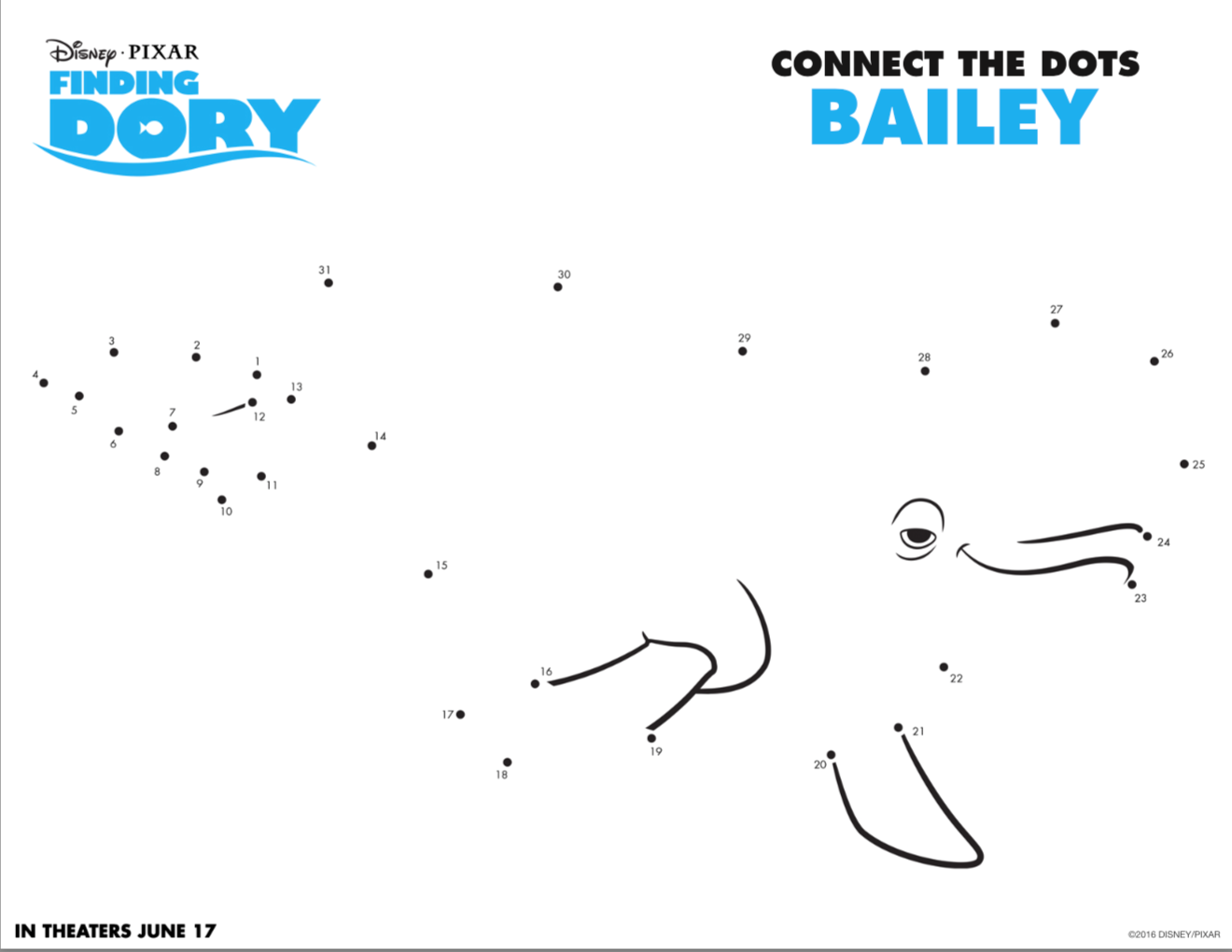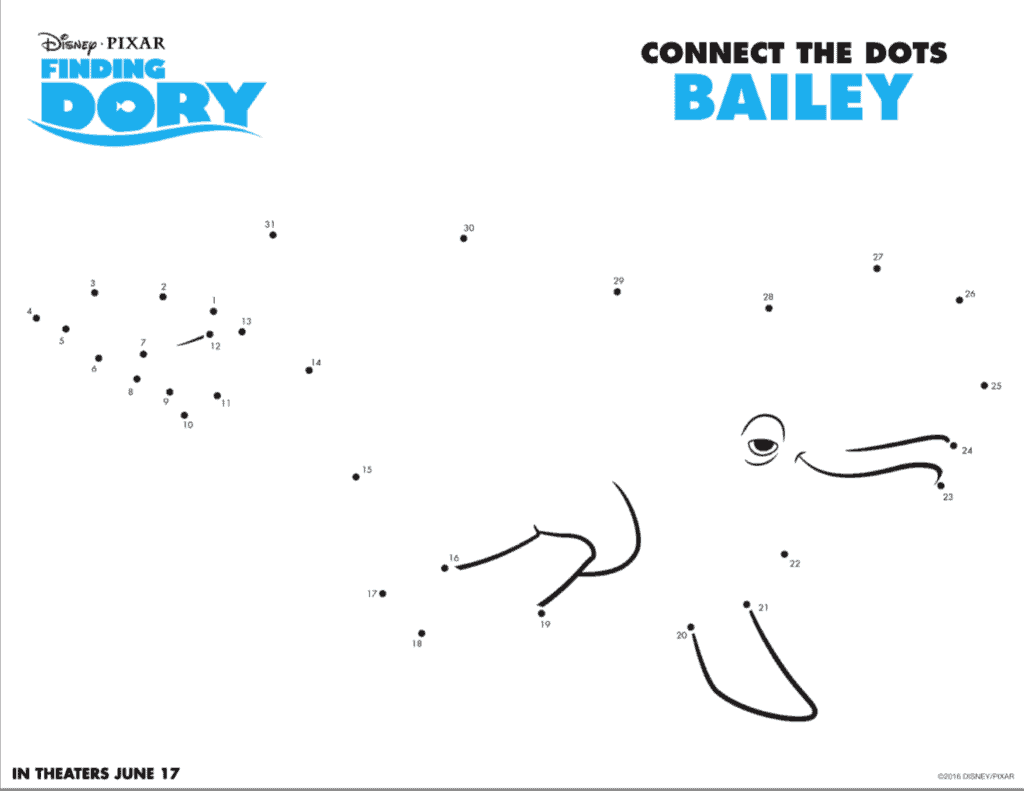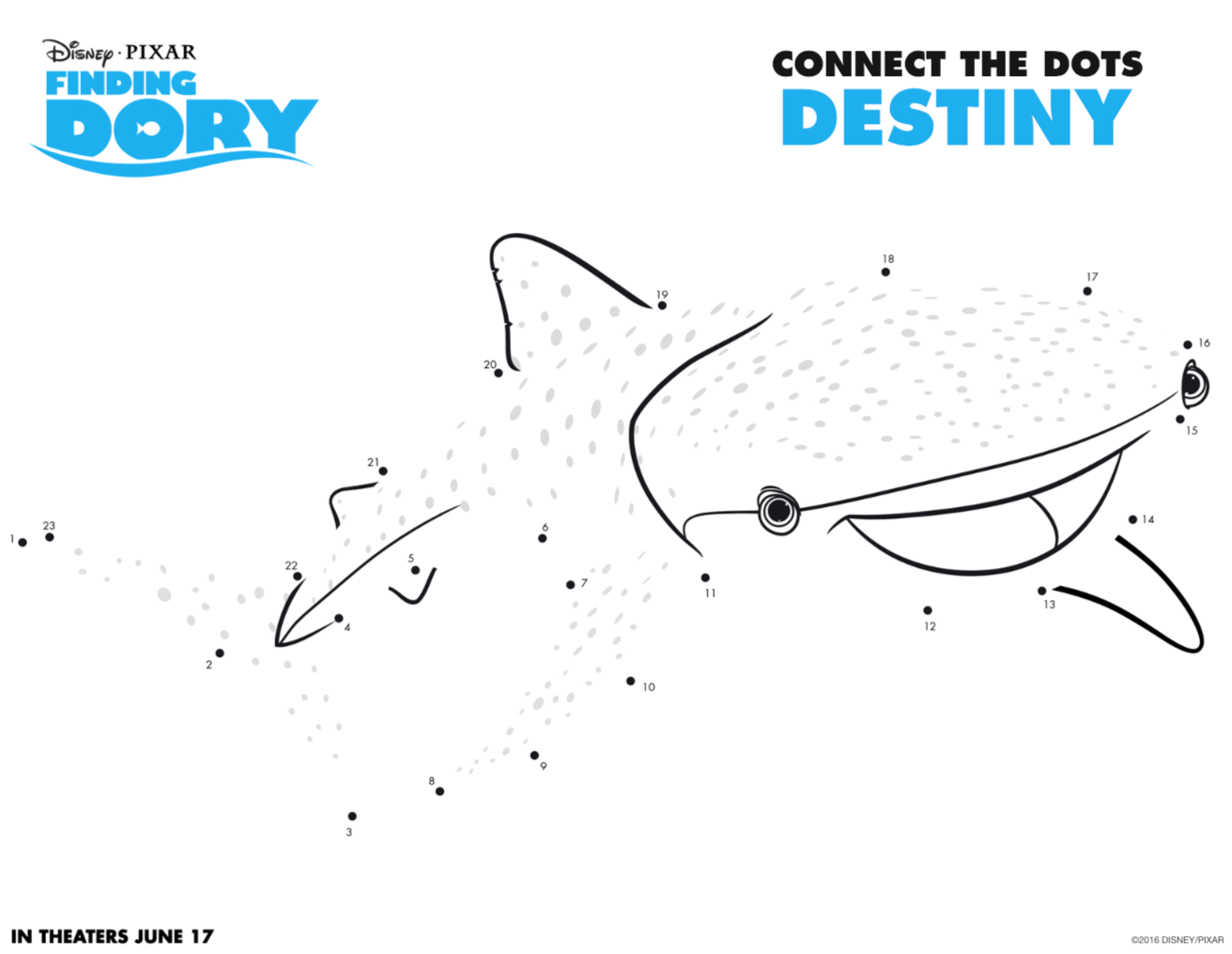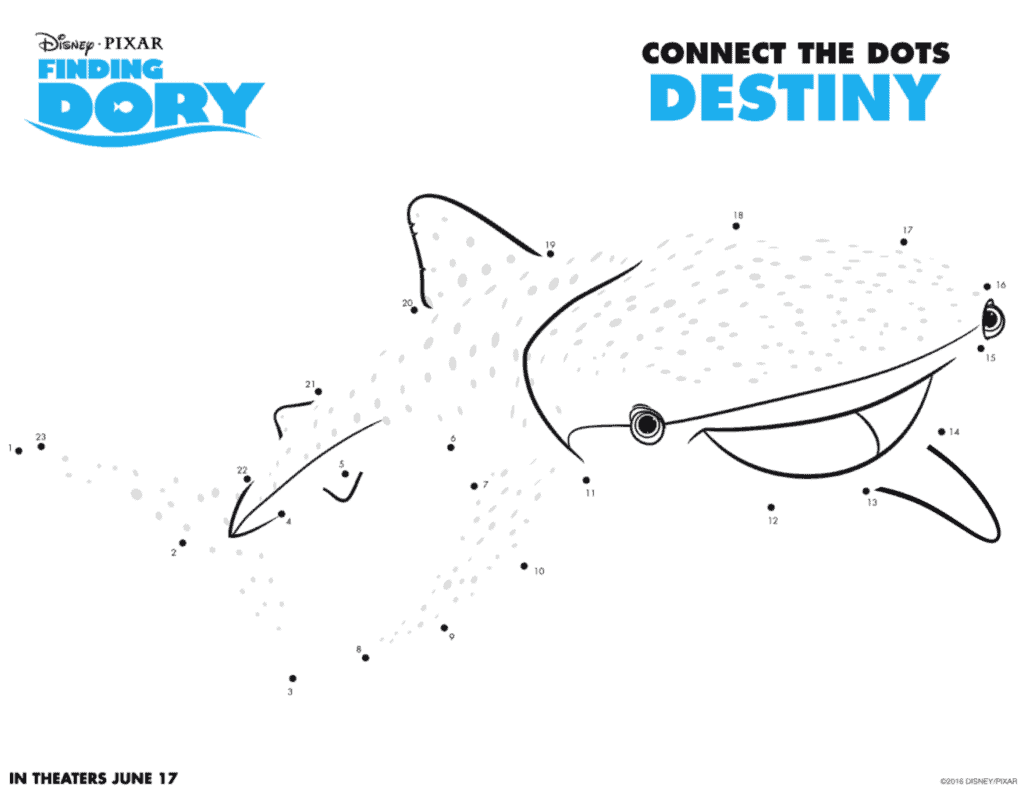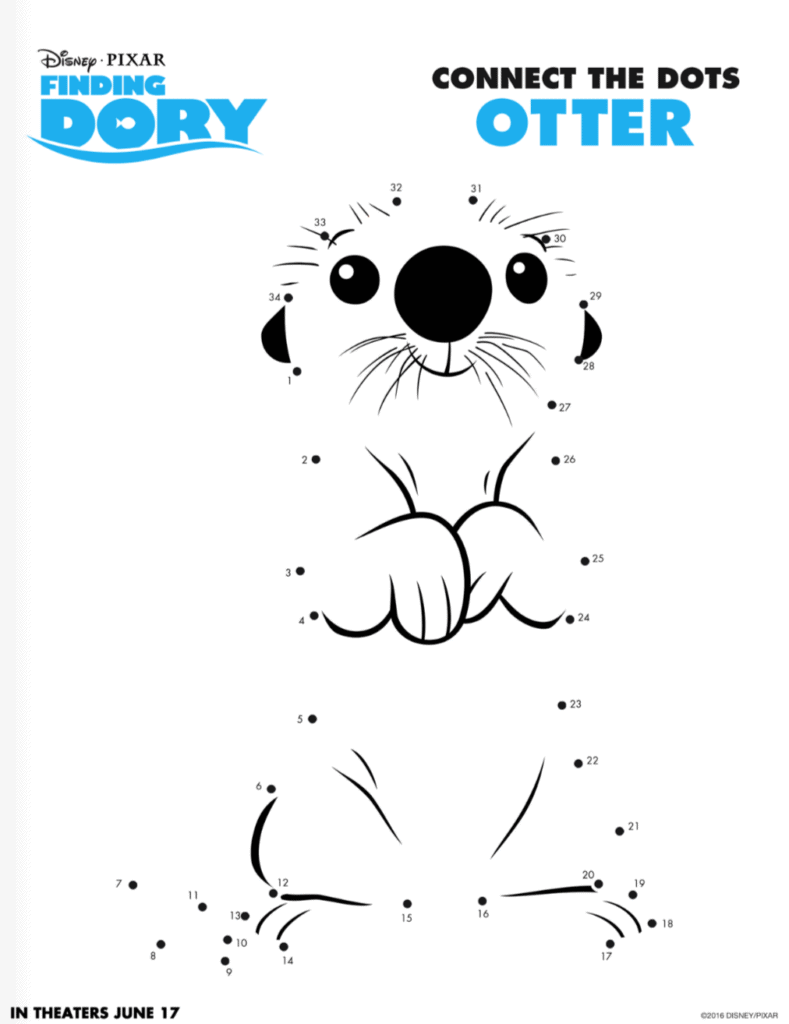 About Finding Dory
Disney•Pixar's "Finding Dory" welcomes back to the big screen everyone's favorite forgetful blue tang Dory (voice of Ellen DeGeneres), who's living happily in the reef with Marlin (voice of Albert Brooks) and Nemo (voice of Hayden Rolence). When Dory suddenly remembers that she has a family out there who may be looking for her, the trio takes off on a life-changing adventure across the ocean to California's prestigious Marine Life Institute, a rehabilitation center and aquarium. In an effort to find her mom (voice of Diane Keaton) and dad (voice of Eugene Levy), Dory enlists the help of three of the MLI's most intriguing residents: Hank (voice of Ed O'Neill), a cantankerous octopus who frequently gives employees the slip; Bailey (voice of Ty Burrell), a beluga whale who is convinced his biological sonar skills are on the fritz; and Destiny (voice of Kaitlin Olson), a nearsighted whale shark. Deftly navigating the complex inner workings of the MLI, Dory and her friends discover the magic within their flaws, friendships and family.
Directed by Andrew Stanton ("Finding Nemo," "WALL•E"), co-directed by Angus MacLane ("Toy Story OF TERROR!"), and produced by Lindsey Collins (co-producer "WALL•E"), Disney•Pixar's  "Finding Dory" will surely delight adults and children alike.