Ellen DeGeneres And Ed O'Neill: The Power Of "Just Keep Swimming"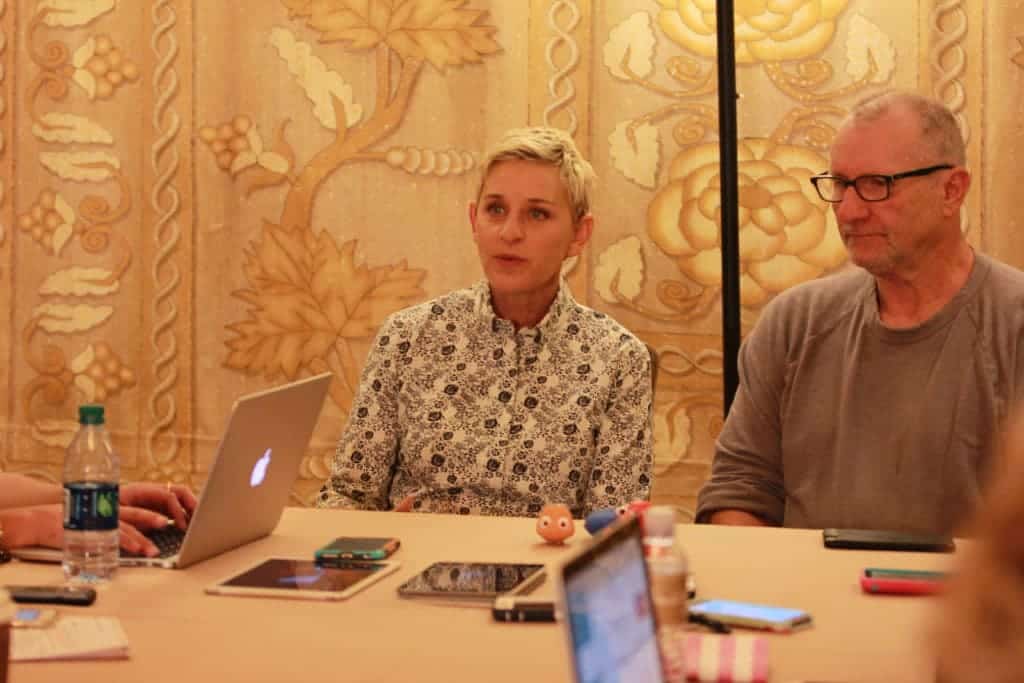 If you ever need to make an entrance, ask yourself what would Ellen DeGeneres do. Nobody does it better than her; she even channeled her inner Dory and seemed to swim by as we began our interview at the Montage hotel in Beverly Hills. Yes, she circled us pretending to be an agile fish and we all were in awe of her. Especially after having seen "Finding Dory" the night before.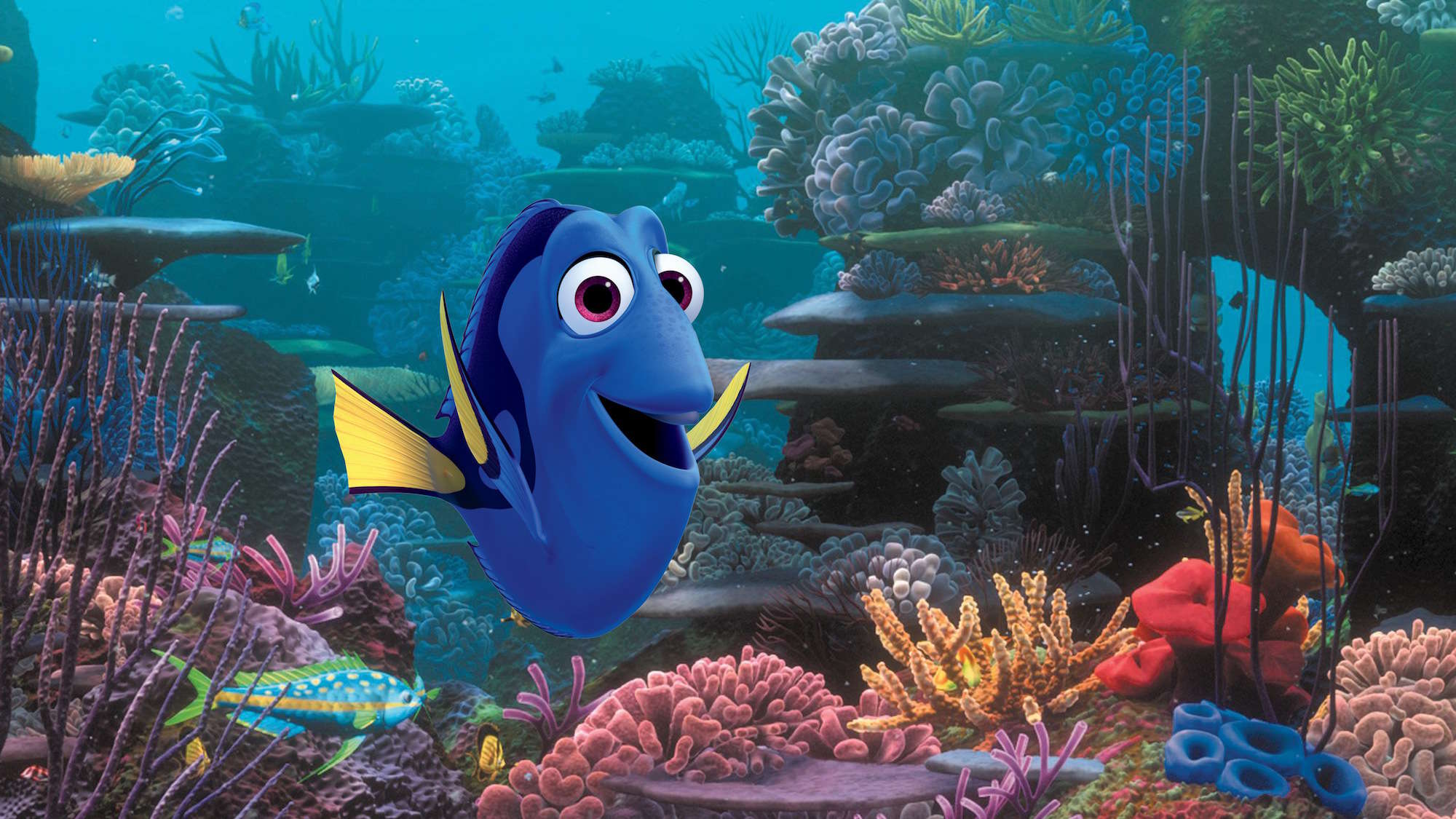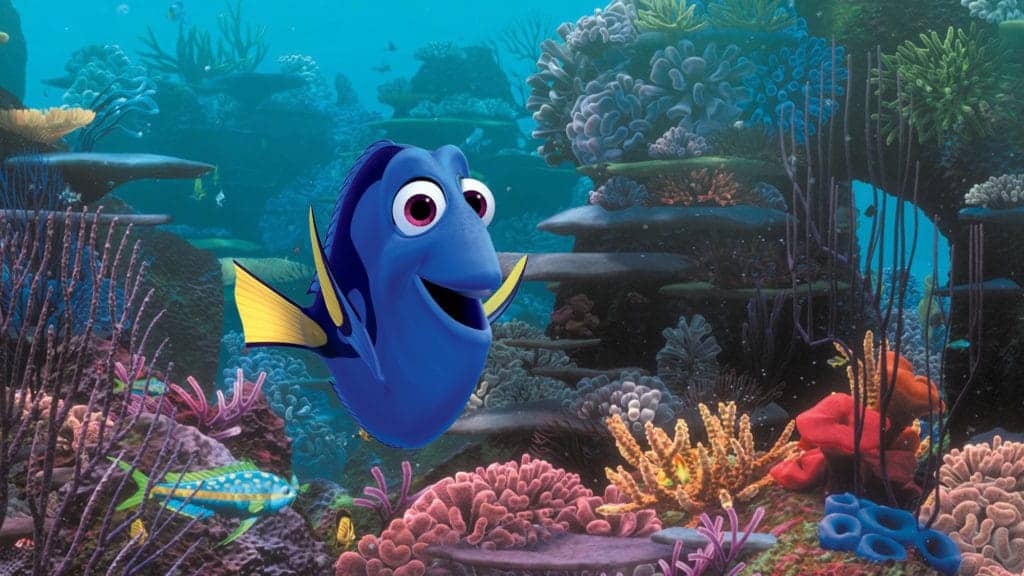 For years she tried to convince Finding Nemo director Andrew Stanton to do a sequel. "At a certain point, I just gave up. I just thought, there's no way. I guess I stopped swimming. I know, it's sad. But it really was not — and so when Andrew called me, he said, he just started with saying 'uncle, I give up'" remembers Ellen.
She was overjoyed that her wish came true. "I mean I take full responsibility that it's happening, because I made it happen, 'cause I kept saying, 'What's wrong with you, people? It won an Academy Award.' It's a great film, it's iconic and I didn't ever imagine that it would be about Dory. I just thought that Pixar makes sequels, right? I mean, there's a Toy Story One, Toy Story 2, Toy Story 3…" she explained. "And then it just became a joke. I had a talk show, so I had a place to make a joke about it, every time a new sequel came out."
Not only did she get to reprise the memory-challenged Dory, but she ended up being the star of this long awaited Disney Pixar movie. Now that it is done, Finding Dory blew everybody away.
"There is a lot more adventure in it," said Ellen. "I mean, it's obviously a Pixar movie, but it's also more than that."
Ellen DeGeneres' motto: Just keep swimming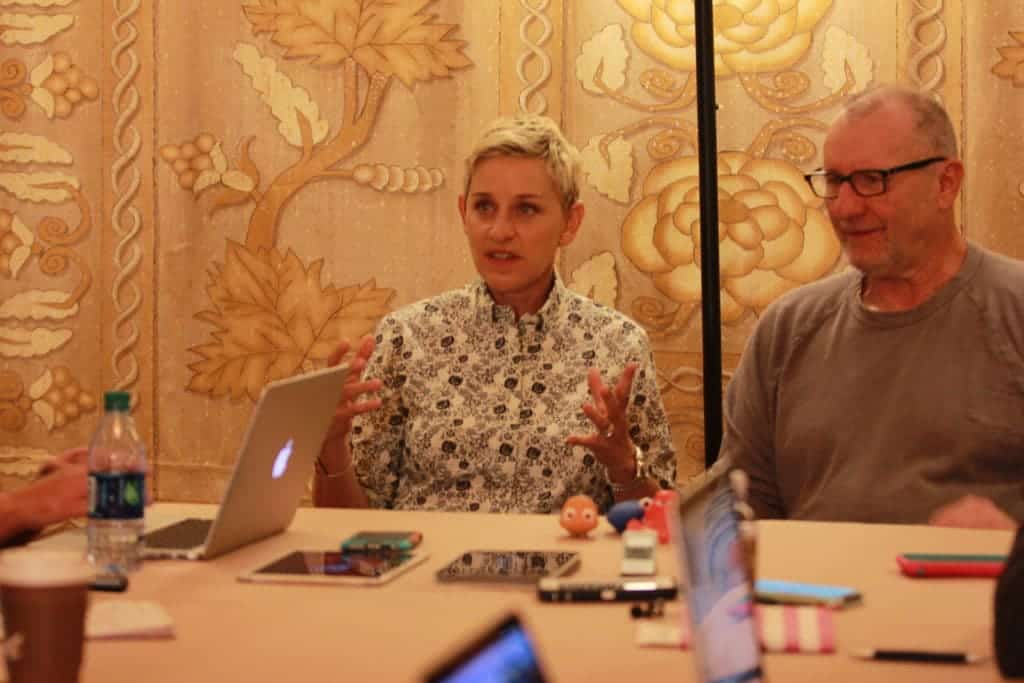 When I asked her what three words guide her when times get tough, Ellen actually said her motto is the same as Dory's: just keep swimming! "My life has gone through a lot of different twists and turns, and I did just keep swimming. I didn't realize that that was what I was doing. But I just kept moving forward, and I just kept doing what I know how to do, which is make people happy and make people smile and make people laugh. And it's just so weird that that is part of this fish's motto," she explained.
"And I've talked to so many people that go through whatever it is, if it's an illness, or they are going through a difficult time," Ellen said. "'Just keep swimming' is what they think about." The actress and multiple Emmy award winner even thinks the movie is full of uplifting messages, mainly "never give up," "be optimistic," and "there's always another way." "When someone says that there isn't another way, there is. You don't get stuck. And no matter what your situation is, it can get better, and everybody starts from a different places, and some people start with a lot more odds stacked against them" reflected Ellen.
What if you're too aware of your shortcomings? "Even if you have a disability, use your strengths. Whatever that is. Mine was making people laugh. I had a lot of stuff that was hard for me in my life, and I knew that I could make people laugh, and that was my strength," said Ellen DeGeneres.
Ed O'Neill, who plays the septopus (an octopus with seven, not eight, tentacles) Hank, jokingly says his motto is "Just keep punching," although as the years go by it becomes harder to punch. On a more serious note he does agree with Ellen. "There's always some other option" he added.
Bringing "Finding Dory" to life
It has taken fans thirteen years to finally get the sequel to Finding Nemo that they wished for. It also took Ellen DeGeneres and the cast over three years of work to bring the characters of Finding Dory to life. For all the actors, this meant going the extra mile to take care of their voices.
"I would go home, and I would just — well, I do this because I talk for a living, and I would go home and I just wouldn't talk," revealed Ellen.
Ed also faced a similar challenge while lending his voice to Hank, which he thought would be a cameo role that would just take an afternoon. He ended working on the movie for years. "You have to pace yourself on these things. The voice you know, it's almost like being a singer. You can't burn out, 'cause you're the only one there." Hank ends up being such an important character that you can't imagine any other actor playing this grumpy yet lovable sea creature.
If you think they had any input in the actual story, think again. Ellen says she had nothing to do with it. In her own words: zero. She could run with the material, though and "play around with. But I didn't have anything to do with the writing of the film" she clarified.
Time flew by when interviewing Ellen DeGeneres and Ed O'Neill because we all laughed so much. The icing on the cake? When asked whether we could all dance, Ellen laughed while remembering that "Ed said to me before we walked in here, "I hope we dance."" So dance we did. I even have pictures to prove it, thanks to publicist Marshall Weinbaum.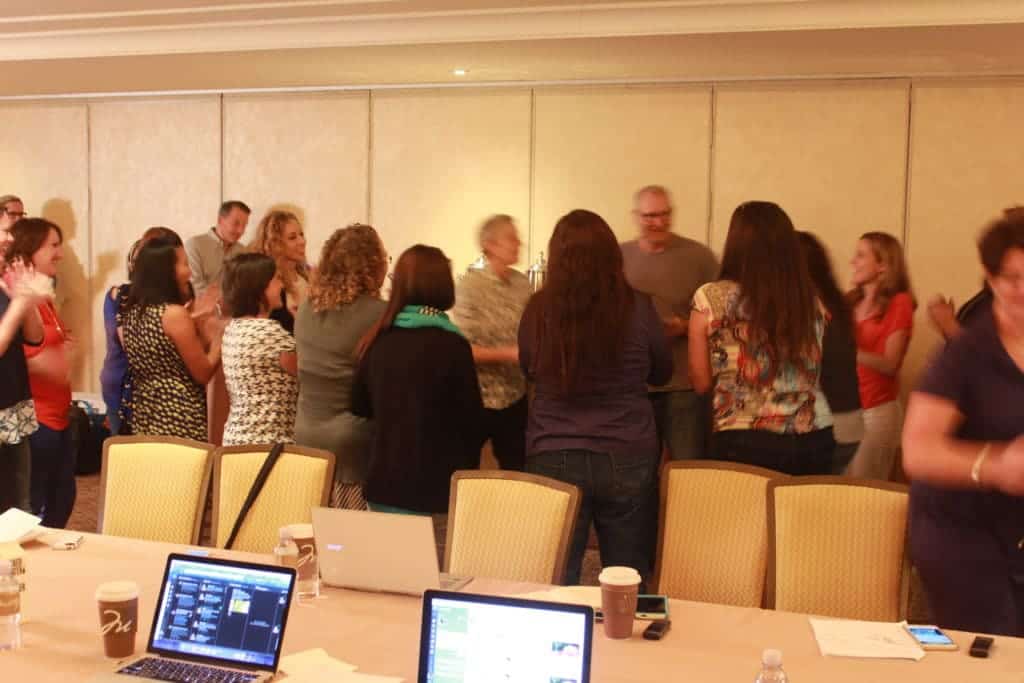 When the dance ended, I decided to share with Ellen how much I appreciated the smiles she brings to those who need it the most. I went up to her and thanked her, especially for making my aunt Jane so happy in the midst of her battle with cancer. She could have just taken the compliment, but you know what she did? Ellen hugged me, and said "This hug is for your aunt."
It was the perfect ending to a wonderful interview.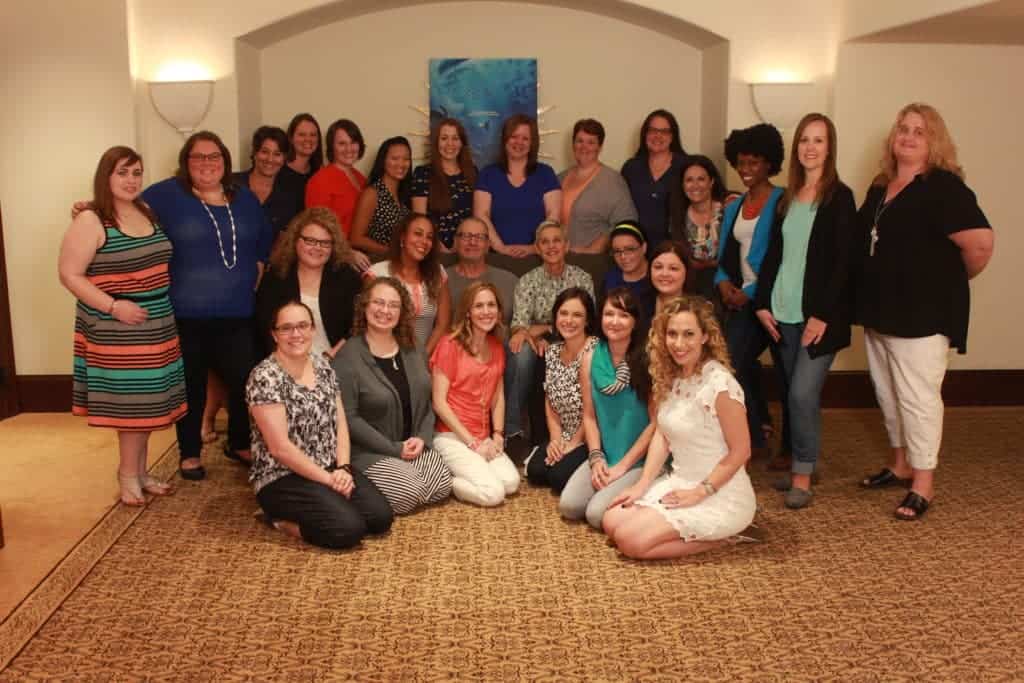 Photos:  Sara Lundberg / BudgetSavvyDiva.com
Disclosure: I was invited on an all expenses paid trip to cover the Finding Dory world premiere but this is not a sponsored post nor did I receive any compensation for it.